Mulu Marriott – A Must-Visit in Sarawak
Monica Tindall
It's hard to believe that we've been in Malaysia for 16 years and have yet to visit the Mulu Caves. Well, this summer we're rectifying that and using Mulu Marriott Resort & Spa as our home base for a few days.
Mulu Marriott Resort & Spa Location
Surrounded by tropical rainforest and only five-minutes from Gunung Mulu National Park, the hotel is a celebration of nature. Rooms are inspired by traditional Borneo longhouses and are connected through a series of wooden walkways suspended in the forest. Dining and relaxation facilities offer splendid views of the bordering Melinau River, further embedding nature at your doorstep. The resort is accessed by daily flights from both Miri and Kuching and three services a week also run from Kota Kinabalu.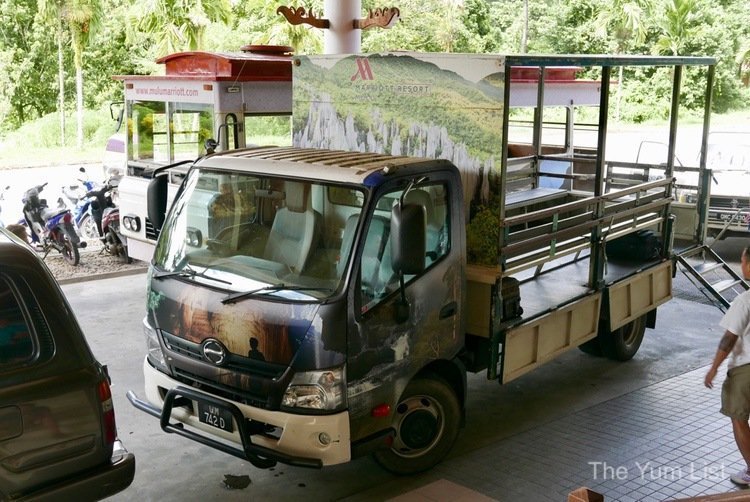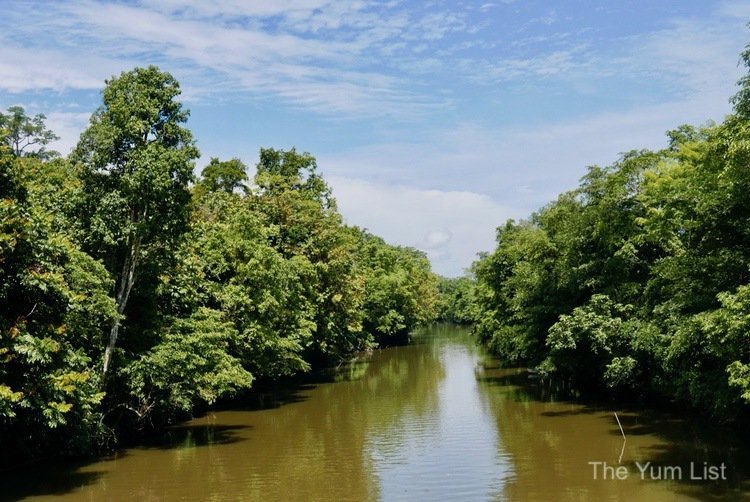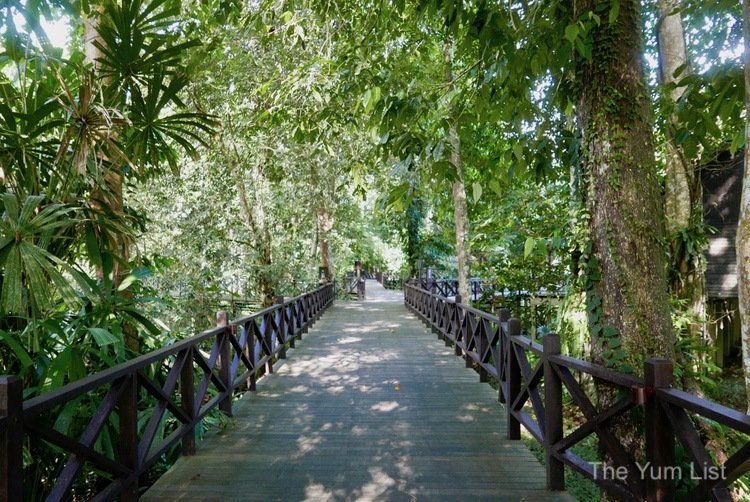 Rooms at Mulu Marriott Resort & Spa
As mentioned, the rooms are unique in that they are built three-metres above the rainforest floor. From an entry-level Deluxe Room to a Presidential Suite, all accommodation is gifted with lush green views of the encircling jungle.
Polished wooden flooring and neutral hues blend the indoors with the out. Balconies are an absolute delight and we take great pleasure in enjoying a morning coffee here accompanied by the soundtrack of nature. We happen to be in a suite so our balcony is huge and we have the luck of an espresso machine, which makes mornings even more pleasurable.
Marble bathrooms show off five-star comfort and bathtubs by the window again invite contemplation of the beautiful and diverse flora and fauna. THANN bath products offer a subtle scent and are of high quality, but if you're respectful of the natural surrounds you might consider bringing your own so as to minimize the use of those miniature single-use containers.
And, while on the topic of sustainability, bottled water is provided complimentary for guests, but if you are truly appreciative of this stunning gift of nature, bring your own reusable bottle and refill it in the fitness room. Staff are also happy to bring you a jug of water with a quick call to room service. I've heard time and time again that the management of many hotels wants to reduce their use of plastic but that consumers are still demanding it. Be the change, please.
There's no Wi-Fi in the rooms and if you can't live without it, there is access in the common areas such as the lobby, restaurant and poolside. It's not the fastest connection, as the receptionist says, "Welcome to the jungle," but it's enough to stay in contact with the rest of the world if need be.
Finally, and the most important for me, the bedding. Signature Marriott mattresses provides a firm base with a soft top offering a supportive and comfortable night's sleep. Dressed with crisp cotton sheets, perfect for the tropical climate, beds here are first-rate.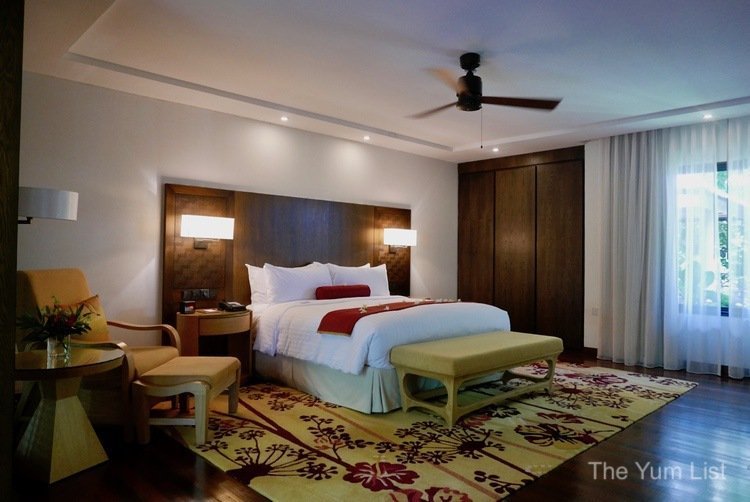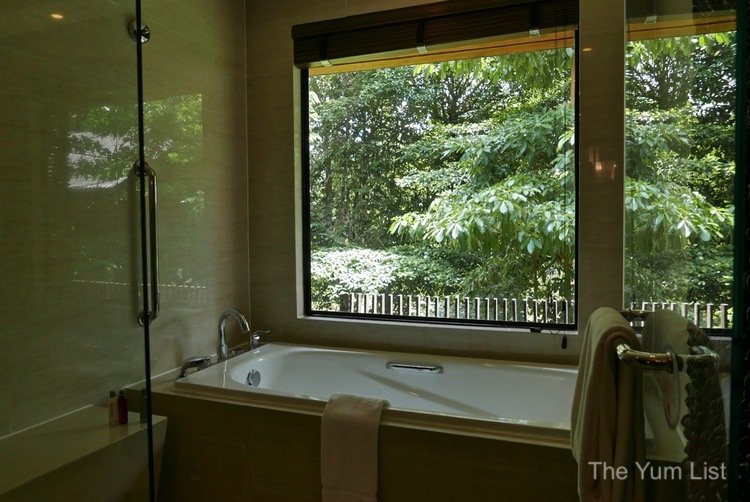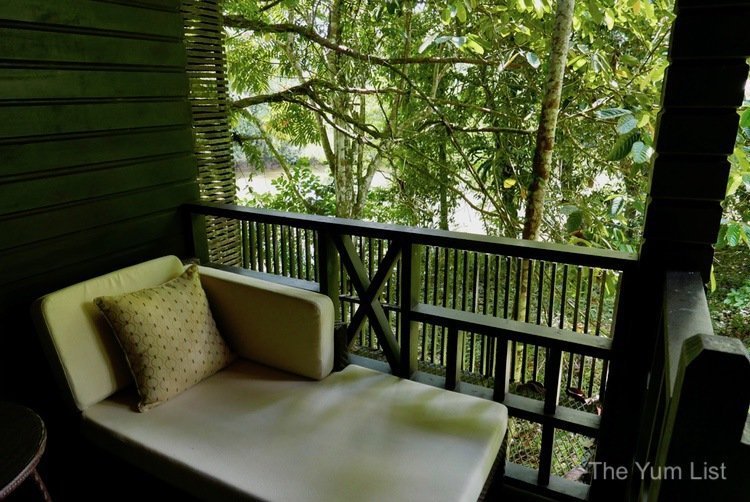 Dining
We enjoy the convenience of breakfast and dinner at Mulu Marriott Resort & Spa at M Café, the hotel's all-day-dining restaurant. The team here make sound efforts in sourcing their ingredients from Borneo and you can expect to find both local and international recipes on the menu. In the evenings, there are even live cultural performances. More on M Café, the menu, photos of food and prices here.
For liquid refreshment, the Great Room and River Bars offer pretty views over the Melinau river. They're flawless spots to reflect on the day's activities and the exceptional beauty the rainforest holds – cocktail in hand, naturally.
Alternatively, check out the Ayus Wellness menu inspired by the rainforest and dishes of the Penan people. It's hand-crafted, artisanal and science-based. Every ingredient was chosen with a specific purpose in mind. The benefits of each are based on more than local wisdom alone but have also been researched at a university level, confirming what tradition has assumed for generations.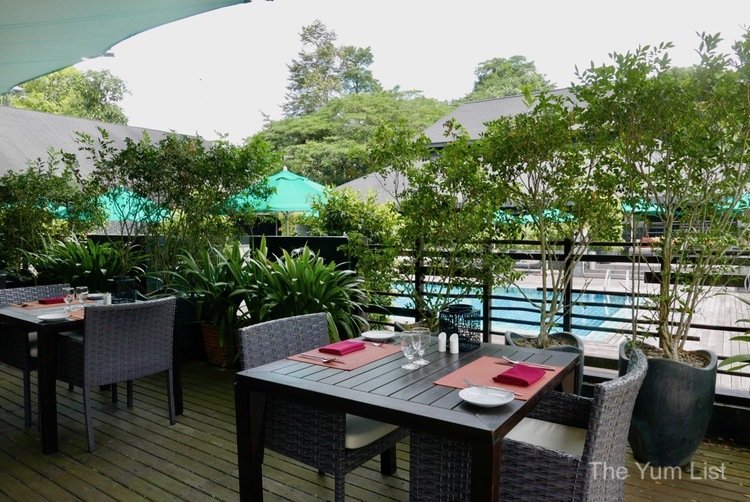 Activities
Of course, the number one attraction here and the reason most visit is Gunung Mulu National Park, a UNESCO World Heritage Site. The Marriott team can recommend the best way to see it from leisurely walks to strenuous hiking expeditions. Some of the must-visits are the Deer Cave, Lang Cave, Penan Settlement, Wind Cave and Clear Water Cave. The more adventurous and physically fit might find the challenge of The Pinnacles more up to their speed.
Perhaps the highlight though is watching the mass exodus of bats from the caves at dusk. On average, they leave about five days a week, being sensitive to the weather and only depart on dry evenings. Each night is different. I've heard, in some cases, millions of bats all rush out at the same time. Sometimes they don't come out at all. Our experience sees groups of bats (at least 50 different rounds) departing and retreating in any number of formations. From ribbons to snakes, circles to chromosomes and dragons to spirals, the bats seemingly dance in any number of arrays as if putting on a full Olympic opening ceremony.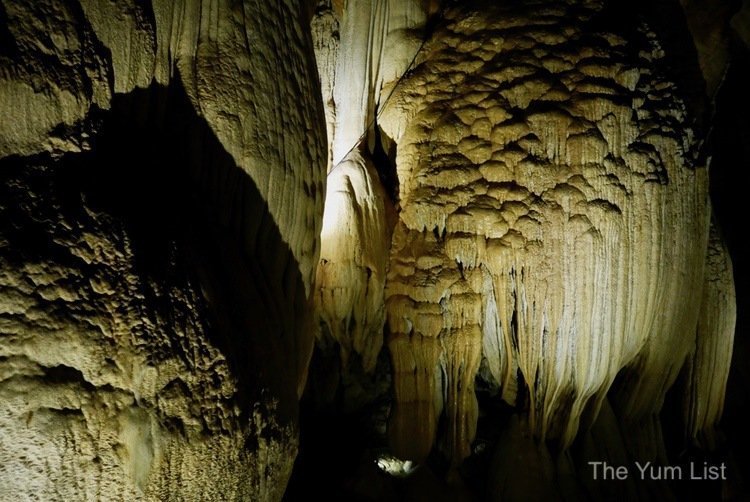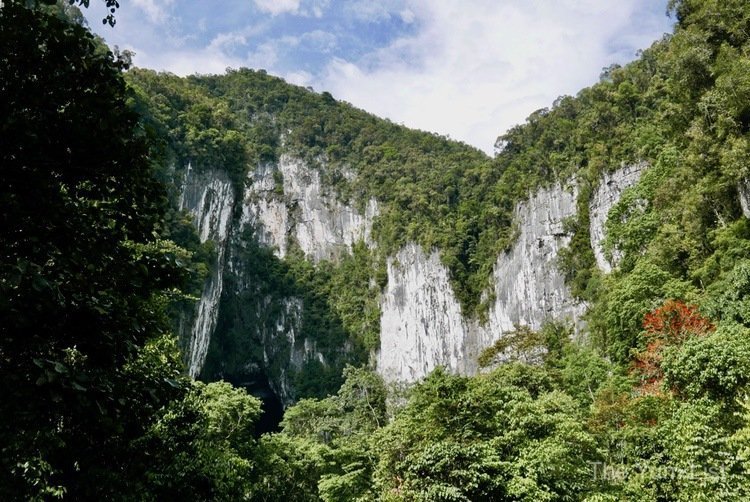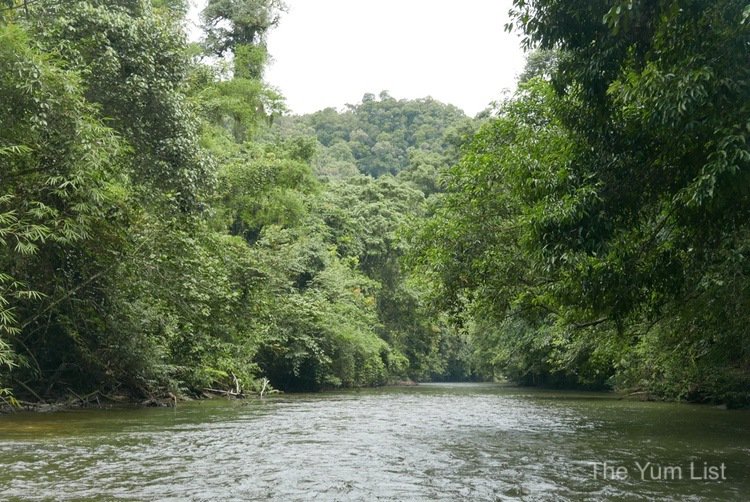 Facilities
After a day on our feet, the 15-metre lap swimming pool is a haven of relaxation. A few hours in Mandara Spa is definitely on the agenda too. You'd think the jungle trails might be enough of a work-out during our stay, but I am a creature of habit and don't feel complete without my daily gym visit. The fitness room at Mulu Marriott Resort & Spa overlooks the rainforest making time on the treadmill pass very quickly with the enchanting views. We notice a gift shop and library too but don't find the time to visit. Needless to say, Mulu Marriott Resort & Spa offers a good balance of activity and rest.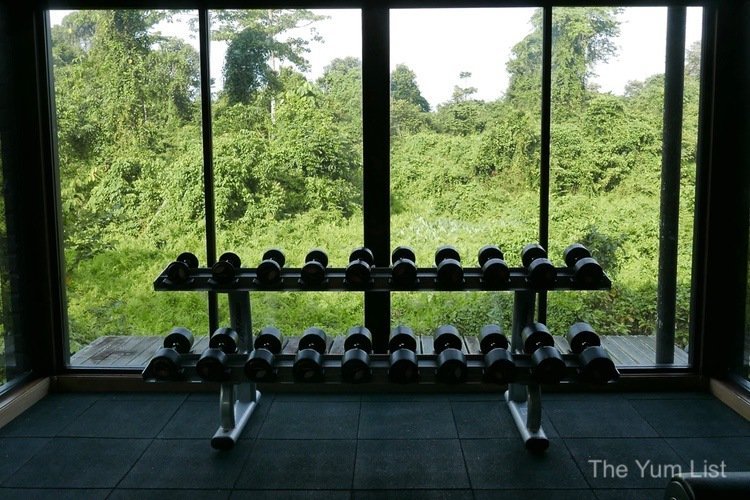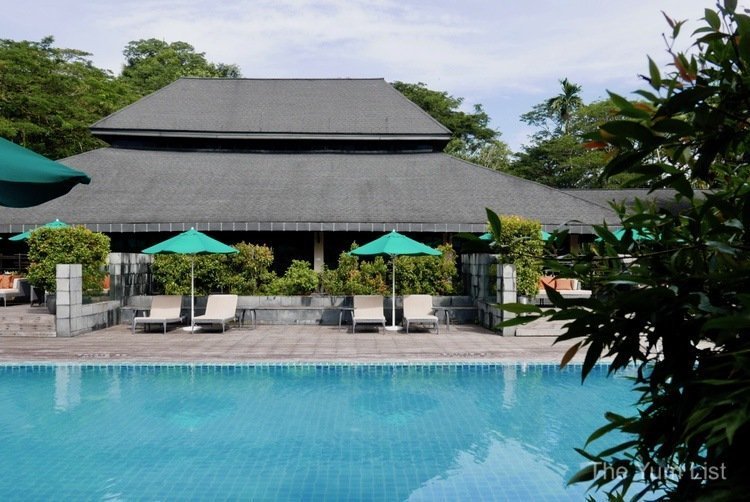 Ayus Wellness Program
Just launched the week of our visit, is a fascinating program by Ayus. The Ayus Wellness Experience (AWE) offers multiple lengths of stays with their number one goal of using "nature as therapy." Guests partake in gentle walks of just "being-in" nature (or "forest bathing" as donned by the Japanese), yoga classes, traditional massage and a vegetarian menu made from the goods of the jungle. While we didn't try any of the activities, we sure did get a good taste of the menu. We enjoyed it so much that I'd be tempted to request it even if not participating in the program. More on Ayus Wellness here.
Mulu Marriott Resort & Spa Review
To sum up, the hotel is an excellent choice for trips to Gunung Mulu National Park balancing nature and five-star luxury. Rooms and facilities nestled within the rainforest itself induce a sense of calm and a friendly local team of service staff made our stay truly memorable.
Reasons to visit Mulu Marriott Resort & Spa: stunning jungle location; only five minutes from the airport and also minutes to the entrance of Gunung Mulu National Park; the only five-star hotel in Mulu; friendly service team.
Read more about travel through Sarawak here.