ZINC Kuching – great food and drinks
Monica Tindall
We have it on a good recommendation that ZINC Restaurant & Bar is one of the hottest locations for a good meal and drinks in Kuching. Sure, there's lots of street food to explore in this city (more about that tomorrow) but the search for a fun time, well-made drinks and happening vibe have led us here.
The team at ZINC Restaurant & Bar serve Mediterranean cuisine with the occasional infusion of local flavours (well, mostly with the periodic addition of the local rice wine, Tuak, to recipes). With the menu designed by a Spanish chef, dishes from this region are a highlight. Our bias and love for comida española have narrowed our focus and you'll find a clear preference in our orders.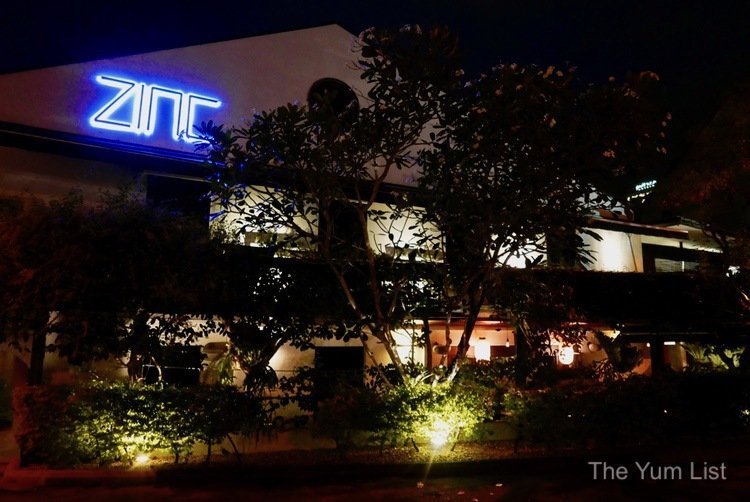 ZINC Restaurant & Bar Menu
Tapas
We think the best way to begin any Spanish meal is with a chilled beverage and some tapas to share. We order a duo: Chorizo Tuak (RM15) and Esclavida (RM20). The pork sausage is blessed with local flavours due to being cooked in Sarawak rice wine. It's super tasty and comes with a single slice of baguette. You are going to want more though; the sauce merits soaking… every last drop… fat and carbs, you can't go wrong. The second, bite features capsicum (and other veg), which have been slow-roasted until they're all nice and succulent. Not one but two types of anchovies (brown and white) and olives  (manzanilla and Kalamata) show the attention to detail that has been invested in the recipes. Add a smokiness from the Josper grill to bread slices that hold them and you have a winning combination.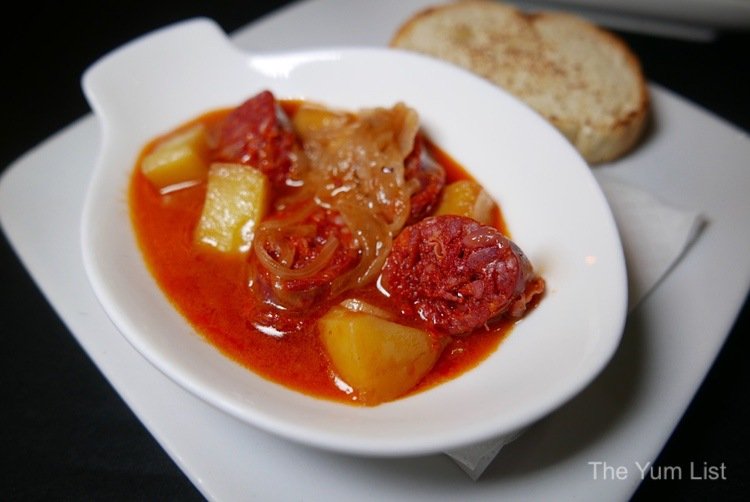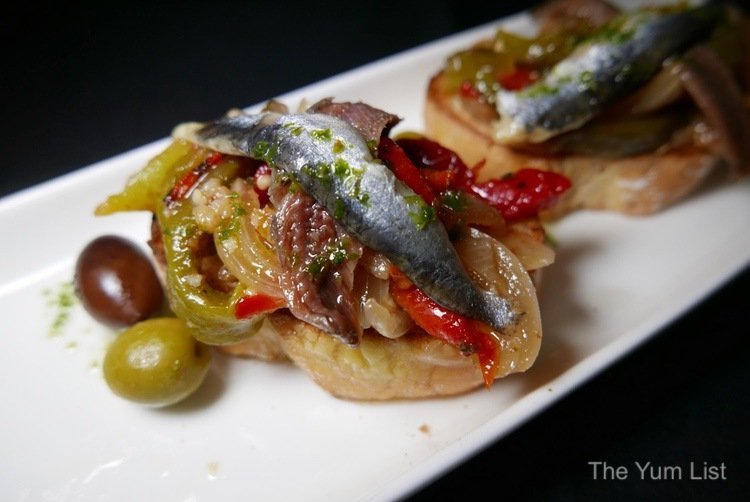 If the tapas are any indicator of what is to come, we are expecting more dishes brandishing a mature level of complexity that only comes from a true understanding of how to balance flavours and textures. This would also seem valid for the drinks, as the classic Spanish companion of Sangria (RM30 per glass, RM90 carafe) is da' bomb.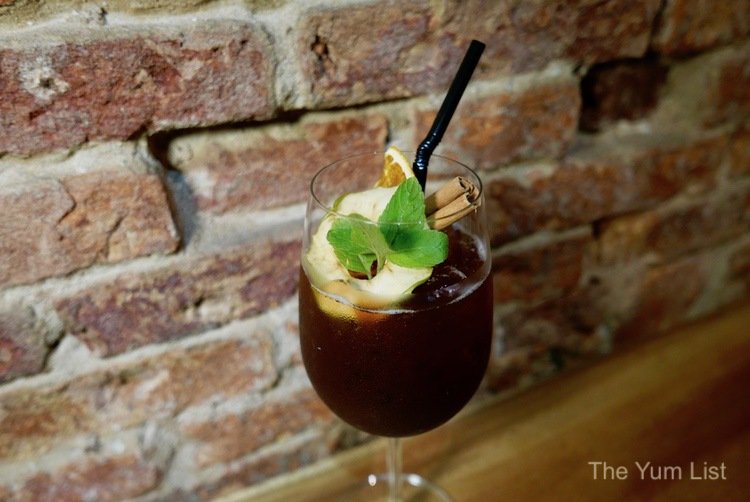 Salads
Originally we liked the look of the goats' cheese salad but due to its popularity, it is not available. Nicoise Salad (RM 40) is our second choice and after tasting it, we are really not disappointed at all that circumstances have led us here. Oakleaf lettuce, tomatoes, potatoes, French beans, hard-boiled eggs and tuna are crisscrossed with boquerones. They lightly tossed in a seductively tangy dressing and not a single drop or leaf remains by the time the next course arrives.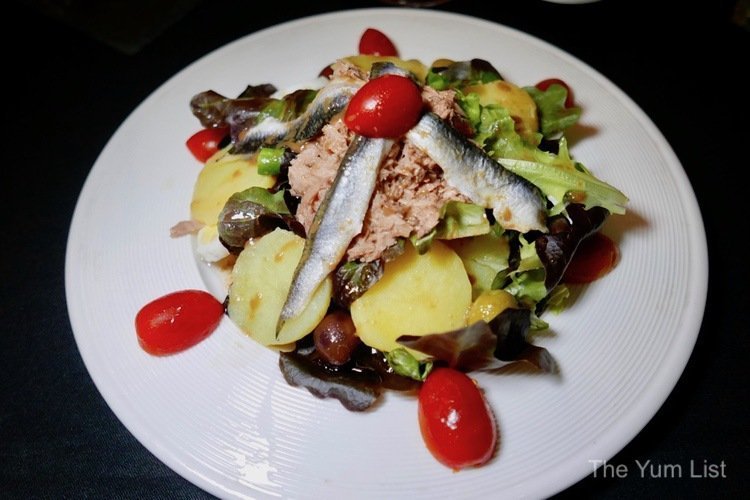 Mains
Finished with the last drop of our sangria at ZINC Restaurant & Bar, we move to wine for the mains with a French Chardonnay and Spanish Tempranillo. Joseph Drouhin Chablis offers citrus aromas followed through by elegance in the mouth with both floral and mineral characteristics providing balance. The Spanish drop, Montefrio, La Mancha, is cherry red in the glass with a tempting bouquet of dark fruits. It is savoury and smooth, ending with a touch of oak and vanilla. Considering the price (RM20 per glass), this is a pretty good, value-for-money wine. Very sippable.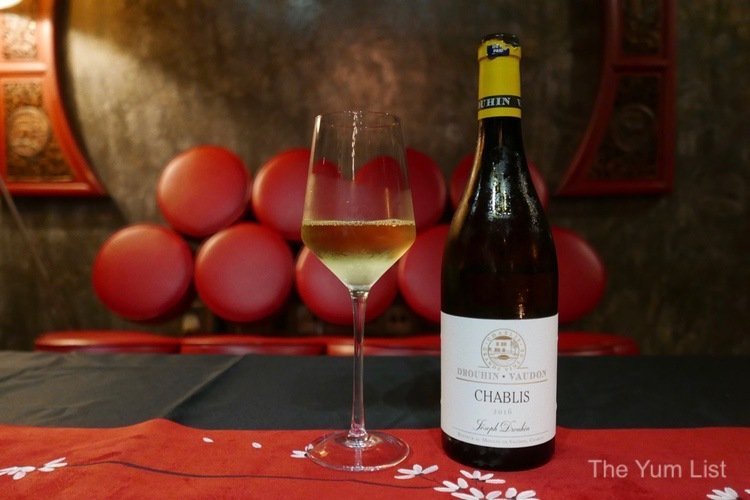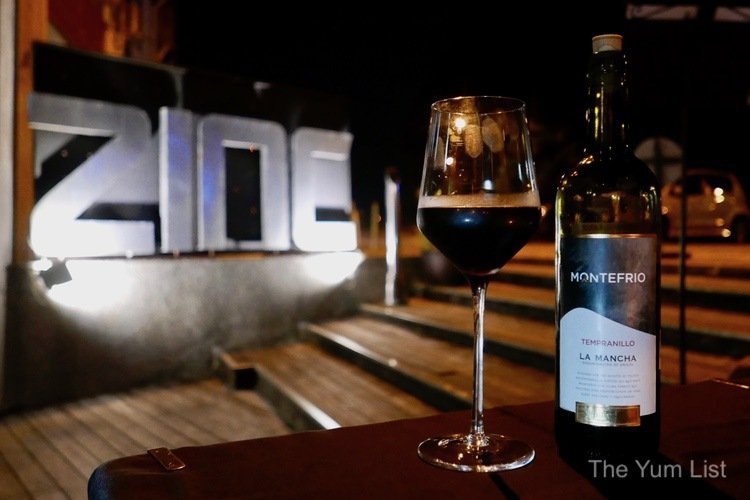 Golden Pomfret en Papillote (RM40) is a healthy choice with the fish baked together with vegetables in a paper parcel. The wrapping helps keep both the moisture and flavours within. The lemon juice slices through the fattiness of this local fish; a scrumptious combo.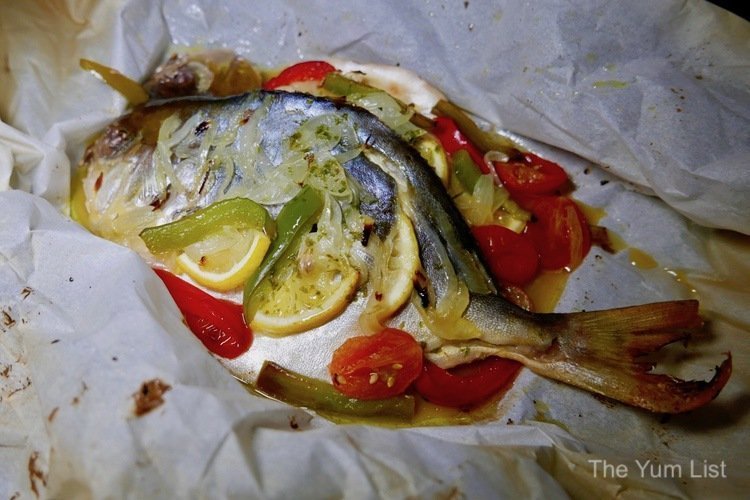 Paella holds such fond memories for us that we find it hard to resist. The pork version is not commonly found in East Malaysia so we don't miss the opportunity to try the Pork Paella (RM70 for two pax) at ZINC Restaurant & Bar. This recipe sees al dente short-grain rice nicely caramelized around the edges of the pan – the best bit in the opinion of many. It's packed with flavour due to the Spanish black pig and bulked up further with local pink beans (these are great – plump, with a very thin crunch in the skin). We have over-ordered as usual, but are not going to let this dish go to waste, so request a box to take the rest home (I bet it's going to be even tastier tomorrow!).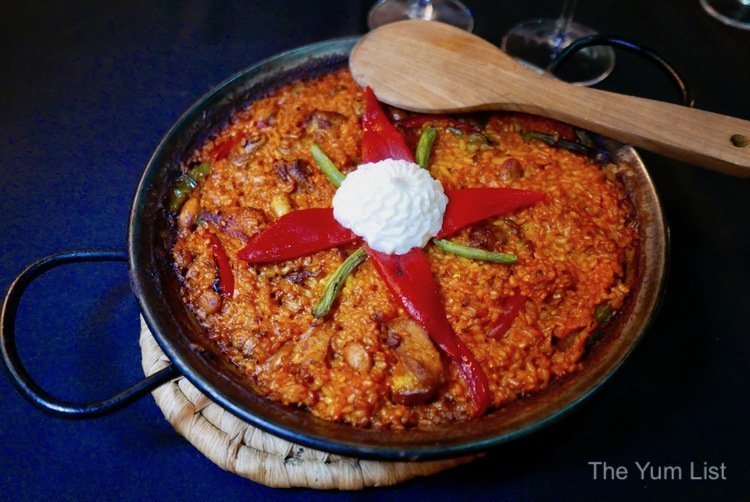 Desserts
Crema Catalana (RM15) is a Spanish classic, one that we both find appealing. It's similar to crème brûlée with the caramelized top, but the Spanish recipe sees a less set custard cream underneath. Yum.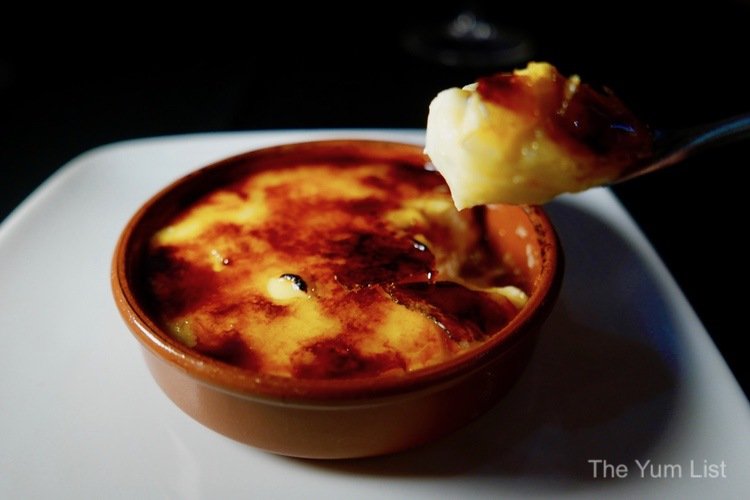 Drinks Menu Zinc Restaurant & Bar
Zinc Restaurant & Bar offers an extensive drinks list including wine, cocktails, spirits and beer. The wine list is compact, but well-chosen, providing some value-for-money wines beginning at RM120 per bottle. Happy hours run from 9:45 – 11:45 pm, gifting 25% off the price of cocktails, perfect for some after-dinner fun. Classic cocktails start from as low as RM18 but it's worth trying out some of the bartender's craft creations.
As our dinner morphs into a late-night out (Jazz every Thursday night & retro disco on the weekends), we return to the drinks menu. We must have the restaurant's namesake and we both love passionfruit and rum anyway so ZINC Passion (RM35 or RM26 during happy hour) is our Happy Hour order. In addition to the rum and fruit, lemongrass and rice wine contribute a splash of local and we can taste why the team is proud to have their name in this creation.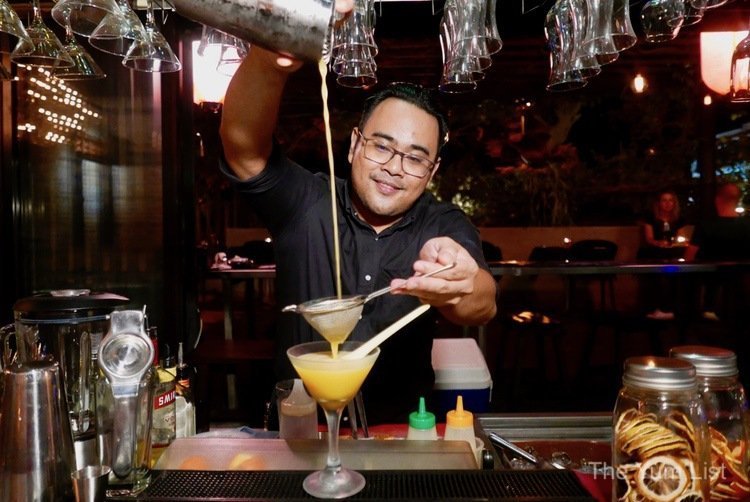 Gin and Tonics at ZINC Restaurant & Bar are another speciality of the house and here you can choose your own garnish along with the label of your choosing. Again, we're intrigued by the local influence and sample Gordon's & Tuak (RM25 or RM18 for happy hour) adorned with orange and cinnamon. It offers the mildly bitter finish of gin smoothed over by the rice wine.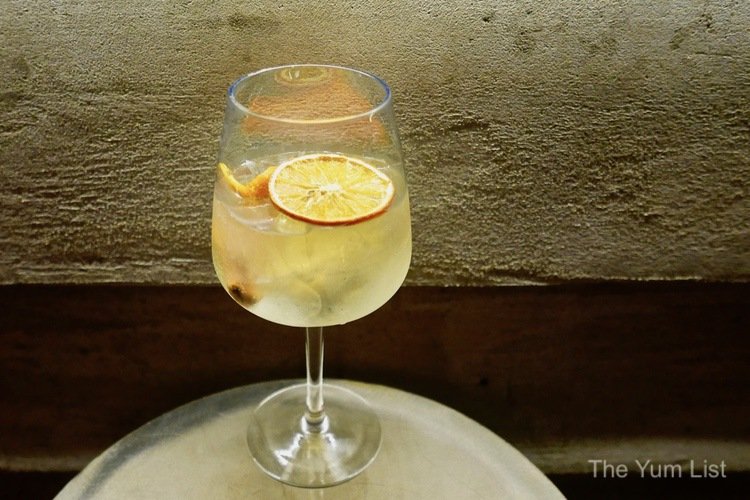 Reasons to visit Zinc Restaurant & Bar: excellent happy hours ideally timed for a late night out; craft cocktails; quality Spanish dishes – must try the chorizo and tuak, esclavida, pork paella and the crema Catalana.
ZINC Restaurant & Bar
38 Tabuan Rd
93000 Kuching
+6 019 467 4868
www.facebook.com/ZincKuching
Find more recommendations for gourmet travel in Sarawak here.