Monica Tindall
The summer is fast approaching and I can't wait for my girl's trip to Bali! This holiday is all about fun and catching up so I am organizing my bag to match. With a goal of supporting local business and ethical fashion wherever possible, here are some of the key items I'm packing for Bali in my luggage.
Packing for Bali
What could be sturdier than a bag made from seatbelts? This Mawar Handbag (RM360) is fully lined and secured with a magnetic clasp. It's big enough to fit a laptop (which is exactly what I need for travel) and has an inner pocket to keep any loose items. Materials were sourced from and workmanship is done in Malaysia. The bag comes with a one-year warranty and repair services are offered for a minimal fee for a lifetime. Because of the sturdy outer, the bag is easily cleaned by wiping a wet cloth over the surface. Over 90% of materials used in the construction of this bag were upcycled and employees are paid fair wages (2.2 times above the minimum wage) guaranteed by the World Fair Trade Organization.
Biji Biji Ethical Fashion is a social enterprise offering an extensive range of attractive bags and accessories. Considering the quality and durability of the product, and the ethical and sustainable practices employed by the team, these pieces are very reasonably priced.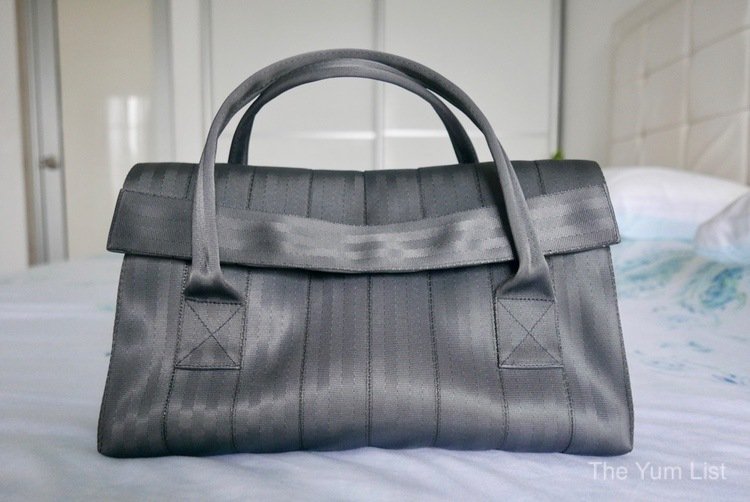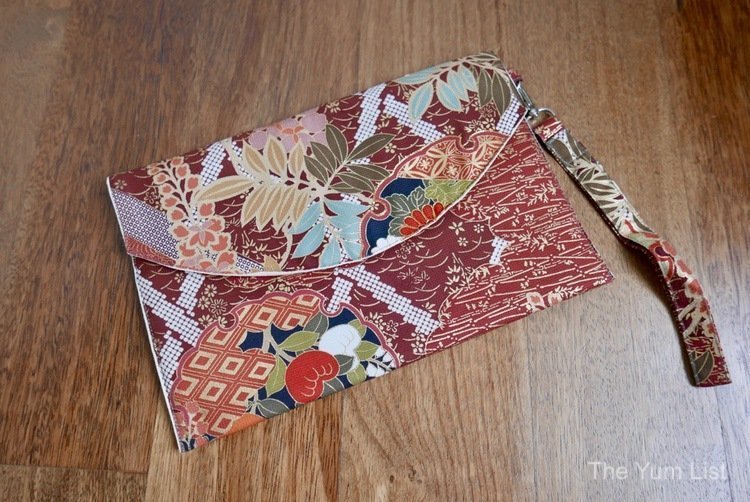 Who needs a little black dress when you can have a little red one instead? Bali is all about having fun and this cute and cheery number is sure to inspire joy. Selina Yeop Jr, brand founder, says this dress is inspired by her fascination with the Andalusian region and culture. "The dress is easy to wear as it doesn't crumple. It's versatile enough to be worn for resort holidays or dressed up with killer heels to a cocktail event." A highlight of clothing at Romyda KL is that all items are hand washable (no need for dry cleaning). Most don't need ironing either, which makes them ideal for travel.
Selina has something for everyone at her Romyda KL showroom. From ultra-sophisticated cocktail (such as the jumpsuit and clutch in the header pic) and evening wear and chic corporate wear to sporty jumpsuits, resort wear and even modest outfits for those who prefer a discreet look. The great news is that you just need to show this article and mention The Yum List to receive a 20% discount off regularly priced items.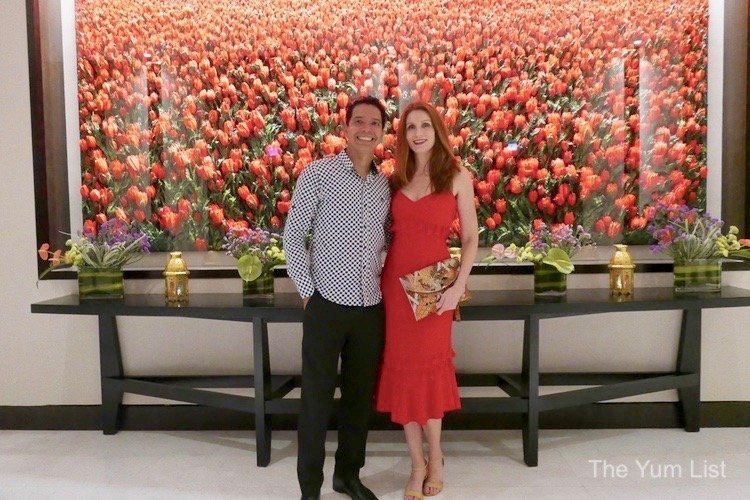 The day can seamlessly flow into the evening with a change of shoes, handbag and the donning of some fun earrings. This pair of earrings (RM280) from Vicky G is versatile enough to handle diverse outfits and allows me to reduce the number of accessories I carry down to one set. Vicky says that shapes, texture and movement fascinate her. She likes to fit shapes together to create a piece of wearable art.
For this design, she has used a few different shapes paired with varying textures to create a piece that moves and flows in unison. The base is silver with gold plating. The metal has been oxidized to create a vintage look. Marcasite stones, natural zircons for studs and hand-blown glass danglers add a sense of glam. Every design in the Vicky G collection is a one-off, guaranteeing the wearer her own sense of personalized style.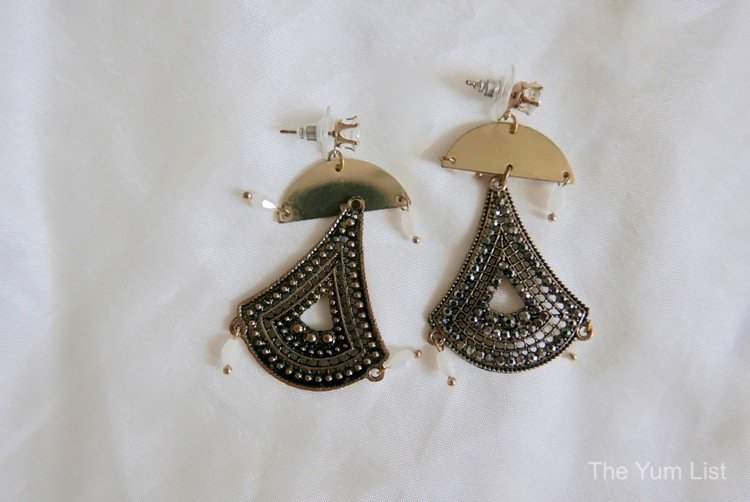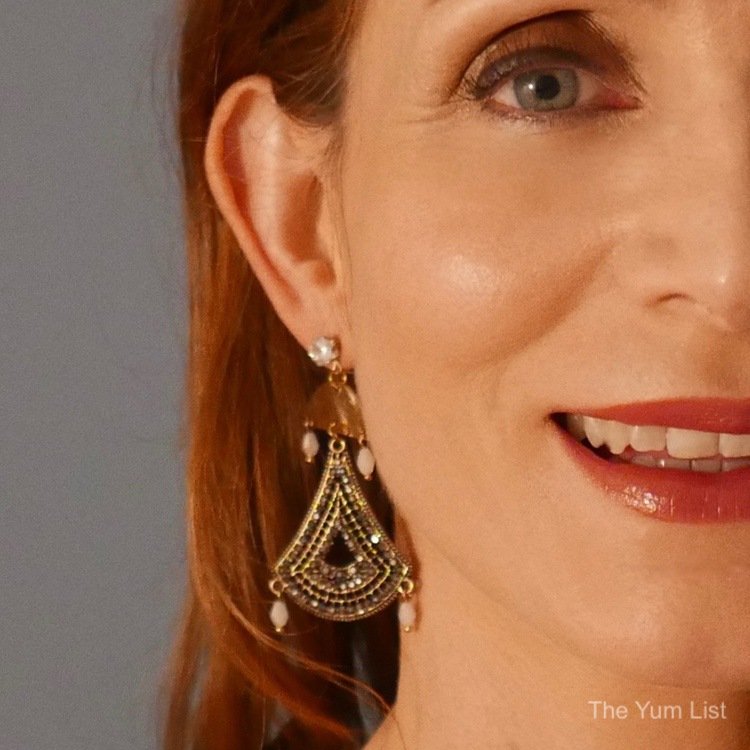 Using a craft that is almost 800 years old, the team at Fireworks not only ensure a tradition is kept alive but supports a local community in the process with a mission of sustainable, ethical and eco-friendly practice. "Through directed innovation, modern equipment and skill development initiatives," Fireworks employs 37 artisans from the Chambhar community in Maharashtra, India. This provides a "sustainable income and infrastructural opportunities." It also supports schooling for 150 children from the same village.
Good ethics aside: how are the shoes? I have two pairs – both made from woven leather and casual in style. Both are slip-ons, making them an effortless choice for travel. The navy blue ones I wear with light cotton dresses and find them the perfect shoe for moving from the hotel room to the pool to a restaurant. You might not see it in the picture, but they offer toe support, which holds them in place as I walk preventing them from slipping off as can often happen with similar designs.
The second pair are great for hitting the streets for a bit of sightseeing and boutique shopping. In a light tan, they are a versatile match for a number of outfits going particularly well with denim shorts, linen pants or a mini skirt. Note the piece of material on the heel, which prevents rubbing. This has been added as the label has grown. The team value feedback and continuously improve on the design. The natural leather, as well as the cross-weave, mean that with a few wears the shoe slowly moulds to the shape of my foot. It's recommended to select a pair that are a little tight to begin with as they will soon give way to the natural form of your foot as you wear them.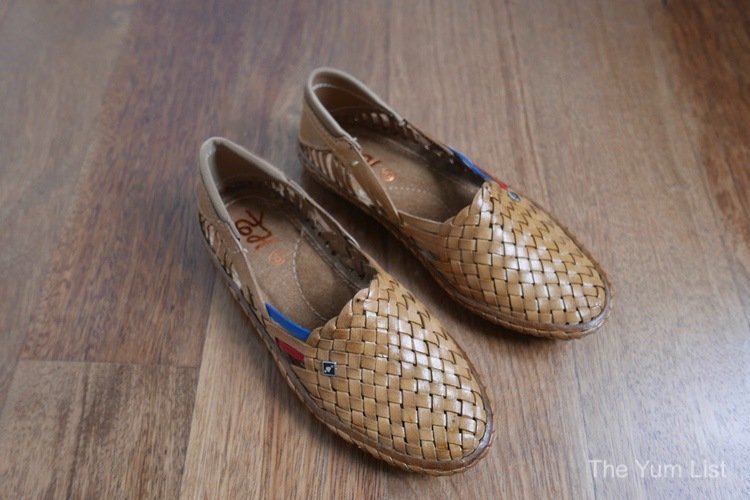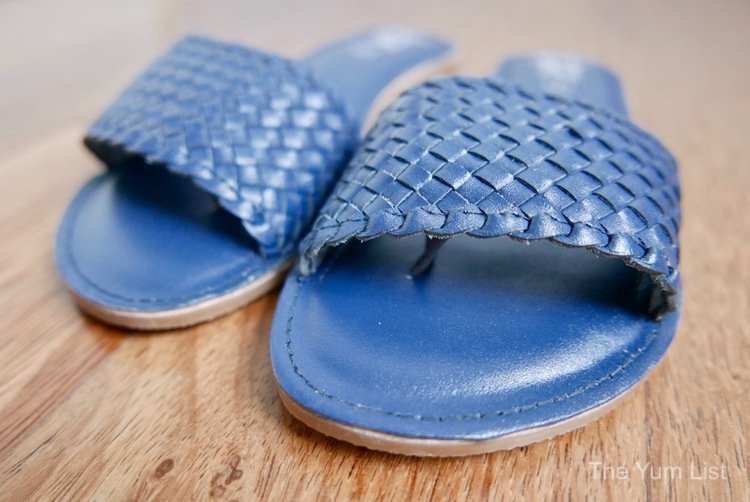 Lastly, but perhaps most importantly, a local range of skincare, made in Malaysia for Dr Jane's aesthetic clinic is in my bag. Cleanser, moisturizer and sun protection formulated by a doctor who I personally know means the days of trying to sort through product lines in the pharmacy are over. Dr Jane's Skincare range is vegan, animal-cruelty free, paraben and alcohol-free. They are gentle and suitable for caring for post-laser treated skin too. The Yum List readers receive 15% off ALL treatments at Dr Jane Clinic and this is discounted from the skincare range as well.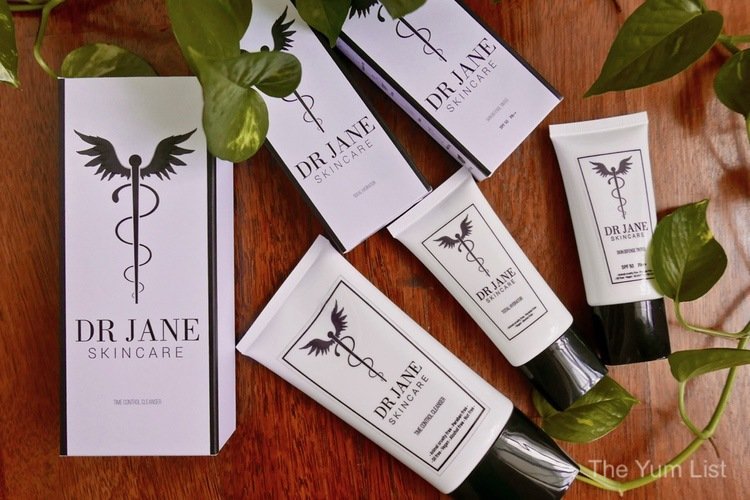 What do you recommend packing for Bali? Do you have any favourite Malaysian designers? How about ethical fashion? How much are your purchases influenced by sustainability and commitment to the community?