Words: Kirsten Durward  Photos: Monica Tindall
Kwee Zeen, Sofitel Bali Nusa Dua Resort's main restaurant, cleverly manages to escape the feeling of being what it is; a large hotel restaurant. As elsewhere in this magnificent property, the space has been thoughtfully created both inside and out making use of curves, natural materials, Balinese craftsmanship, and abundant verdant foliage. High ceilings in the atrium area, with clear light and open spaces, lower light and curved areas broken up by pillars and wide outdoor spaces, offer a diverse range of seating arrangements allowing a soothing ambience to pervade. Seating outside, as we prefer, adds the company of some friendly wildlife, a variety of birds chirp and sing in the trees, and a particularly cheeky fluffy-tailed squirrel has his eye on our bread basket.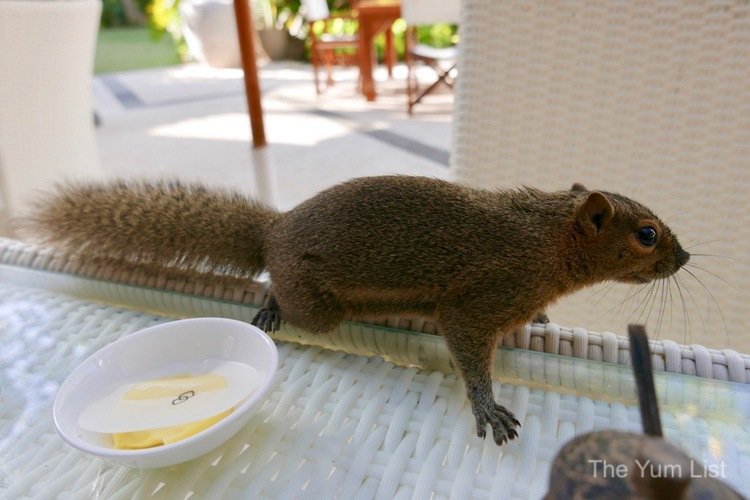 Kwee Zeen Sofitel Bali
The menu at Kwee Zeen is said to have been inspired by Asian hawker stalls, and clearly, there is a range of regional favourites on the menu from crispy duck spring rolls to that moreish favourite, satay. Unfortunately, we miss trying dinner at the plethora of cooking stations. If breakfast is anything to go by though, delicious Indian, Japanese, Chinese, Korean, you name it, await the hungry diner.
We are here for lunch, though, and what catches Monica's eye is the De-light menu. Clean and healthy choices are quite perfect for our lunch.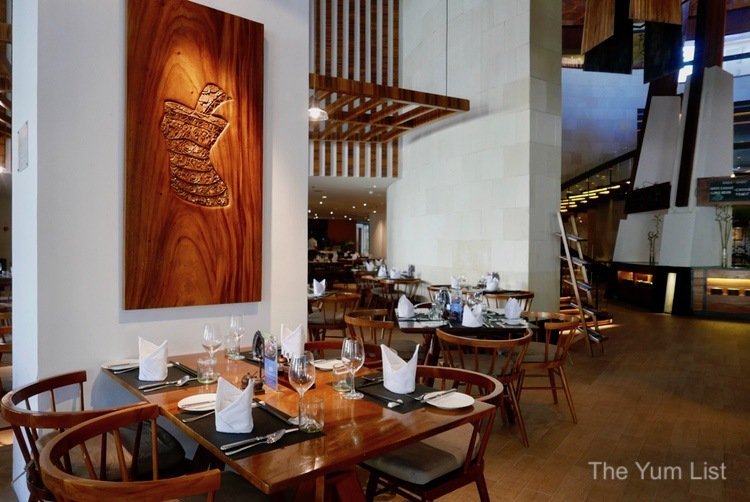 Kwee Zeen Menu
Monica begins with a colourful vegan coriander salad, (IDR 100,000++), served up with a light peanut dressing. Beansprouts add resonance and crunch, while radishes contribute a little peppery cleanse. It is fresh, light, with oodles of textures, and is surprisingly filling.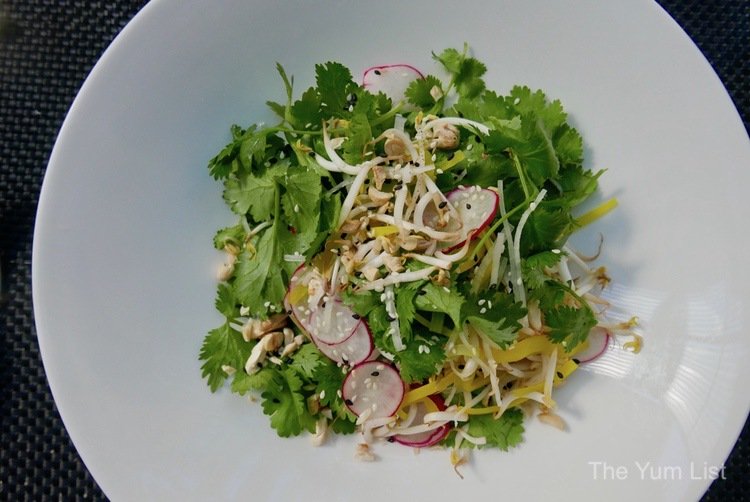 Her main choice of char-grilled cod (IDR 270, 000 ++) is my favourite dish of the meal. Cod is a tricky fish to get right. Overcooked, it has the texture of cotton wool. Undercooked, it is a rather wet sensation. Today we enjoy a perfectly executed piece of cod on a riot of fresh vegetables, with the flesh falling into thick smooth flakes at the touch of a fork.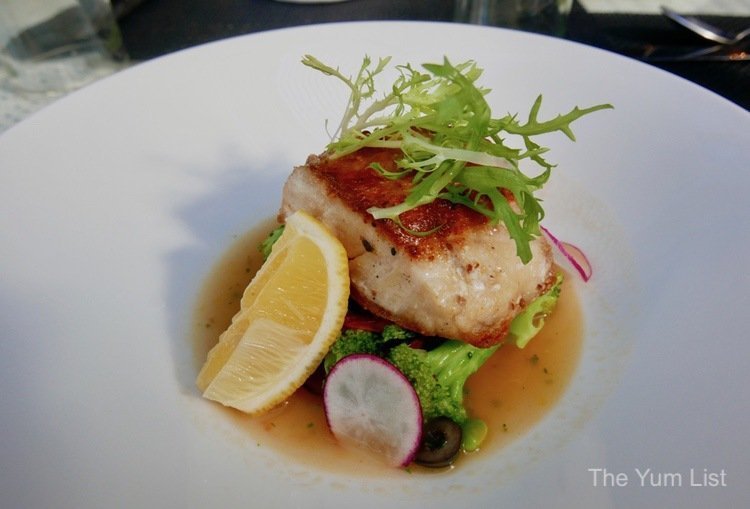 I opt for a beautifully described spiced pumpkin, and coconut soup (IDR 110,000++) with ginger, lemongrass and chilli, which is delectably smooth in texture but lacks just a little bite in the flavour for my personal tastes.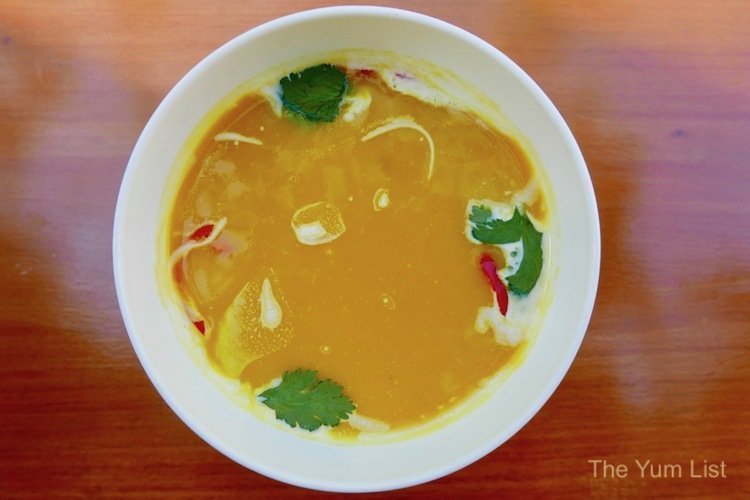 To follow I enjoy the tuna crudo (IDR 125,000 ++). The rocket and edamame salad perfectly complement the succulent dense tuna, with just a hint of fresh dill and threads of lemon zest adding a balancing, cleansing tinge.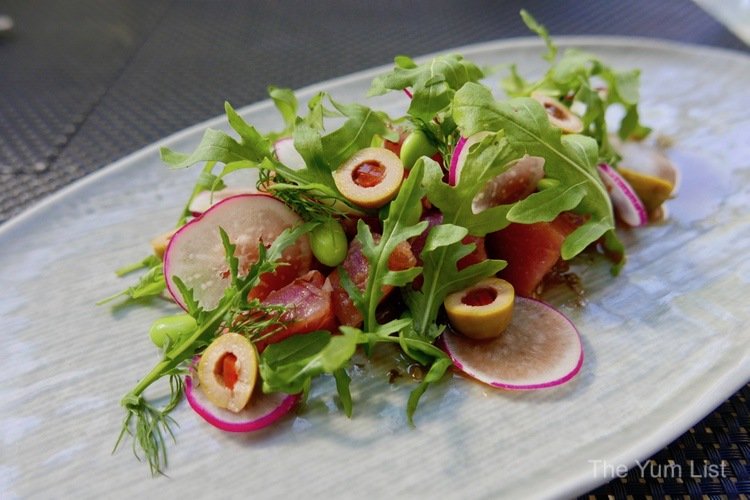 Monica finishes off with a rich chocolate mousse, cleverly concocted with high-quality dark chocolate, avocado and a little yoghurt (IDR 80,000 ++). It is so dark, decadent and smooth, it is hard to conceive that this is actually good for you. More, please!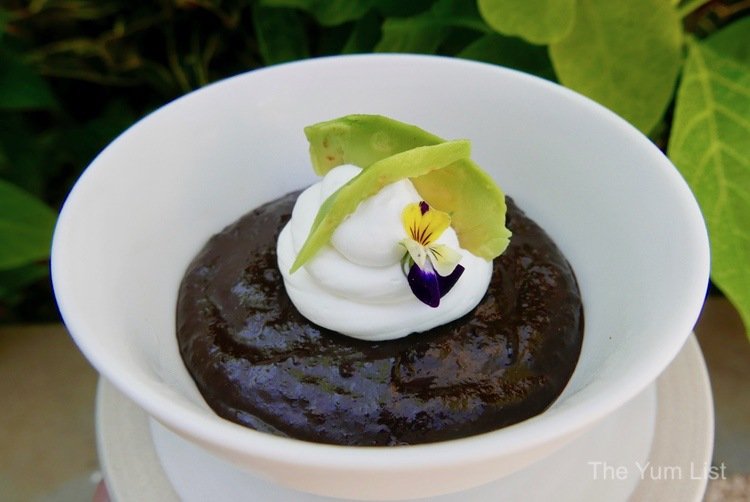 Reasons to visit Kwee Zeen Sofitel Bali: light, lunchtime dining ensuring the calorie-conscience keep up their beach-body game.
Kwee Zeen Sofitel Bali Nusa Dua Beach Resort
Lot N5 ITDC Tourism Complex
Nusa Dua, Badung, 80363
Bali, Indonesia
(+62) 361/8492888
[email protected]
www.sofitel.com
Kwee Zeen Sofitel Bali opening hours:
Daily 6:30 am – 10:30 pm
Find more on travel to Bali here and more dining options at Sofitel Bali Nusa Dua Resort here, here and here.