Soleil Mulia Nusa Dua – Weekend Dinner
Words: Kirsten Durward   Photos: Monica Tindall
Weekend dinners at Soleil at Mulia Resort on Nusa Dua offer a pretty setting in which to enjoy the best of both worlds – a buffet and an a la carte menu. A smorgasbord of appetizers and desserts support an a la carte choice of a starter and a main, along with various packages for free-flow beverages. Not only is it an ideal mix for those who want it all, the menu too provides choice in its recipes of Mediterranean and Pan-Asian inspiration.
Soleil's Appetizer Buffet
Soleil's appetizer buffet deserves a page to itself. The only problem you will have here is deciding what to eat first. I live in Asia, so although I love the flavours of Asian cuisine, I am headed straight for the cheese station. I am surprised and mesmerised by the range of Balinese produced cheeses that are laid out. A local Brie proves oozingly authentic, lusciously resonant and almost indistinguishable from its French parent. Spread on crusty fresh bread, this is a splendid start to the evening.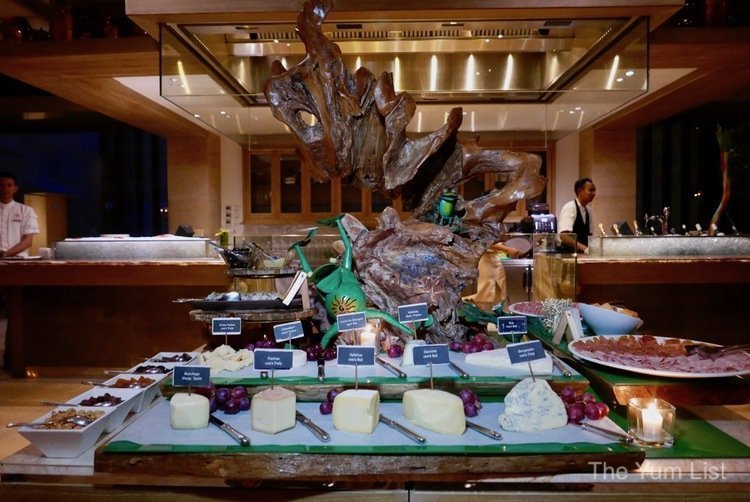 But there is indeed a lot more to try, not least of which the range of delectable salads. We have been very impressed by the salad creations at the Mulia Resort and I happily fill up my plate with a welcome colourful selection of freshness and flavours. A favourite is a Greek inspiration with crumbly feta, peppers, cucumber, onions, tomatoes and oodles of olives. Another is more North African, a cumin-spiced chickpea delight. With plenty of smoked salmon and tuna tataki on offer, I am wondering how there will be room for my main dish.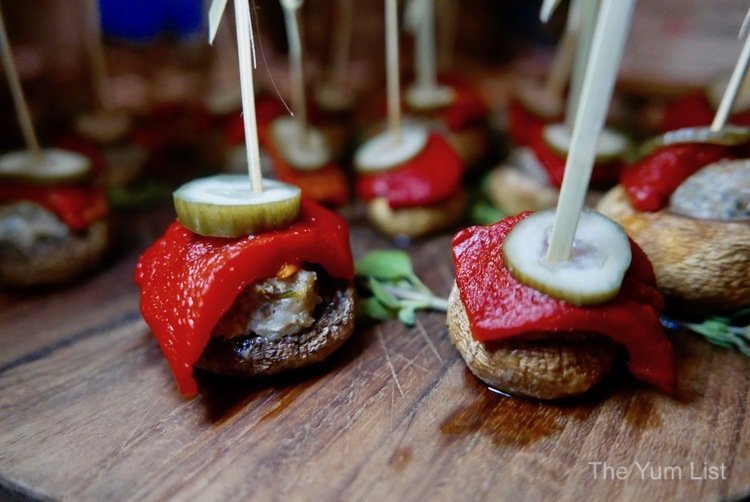 A La Carte Menu Choices for the Weekend Dinner
Before we can even choose, we are presented with the chef's 'amuse bouche' of fried zucchini flowers stuffed with cheese. They're something to nibble on while we select our two courses from the specially created Weekend Dinner menu. Most of the entrees feature handcrafted pasta and seafood flavours. Monica plumps for the baby octopus which is gently spiced and very soft in texture. I taste a cauliflower pureed soup with crab, which has salty tones of the sea.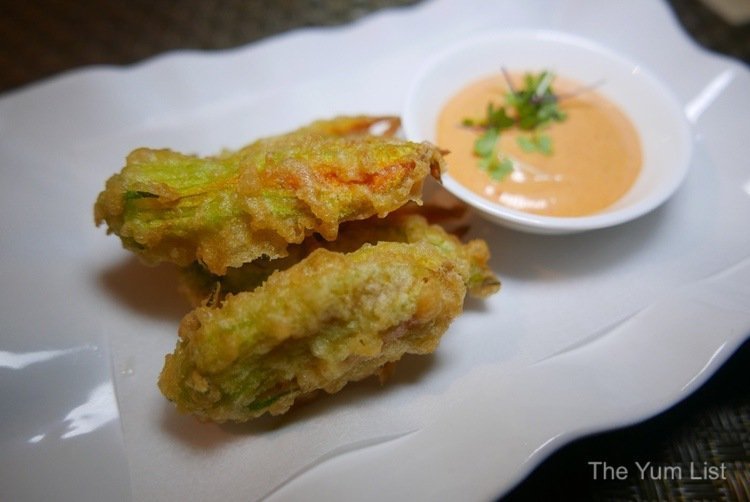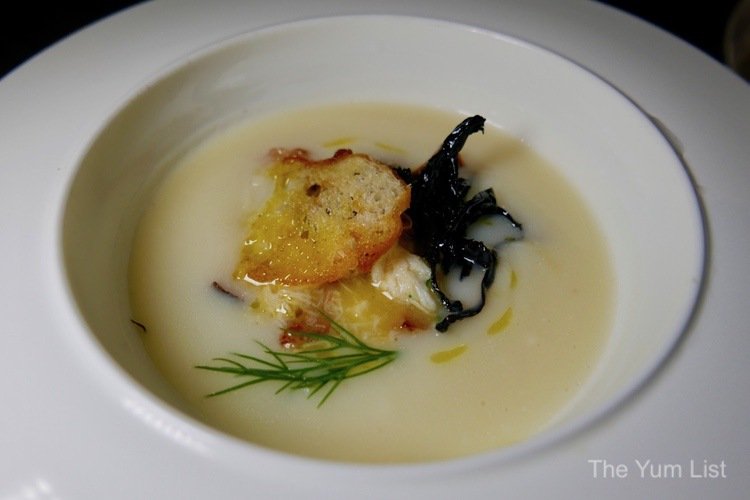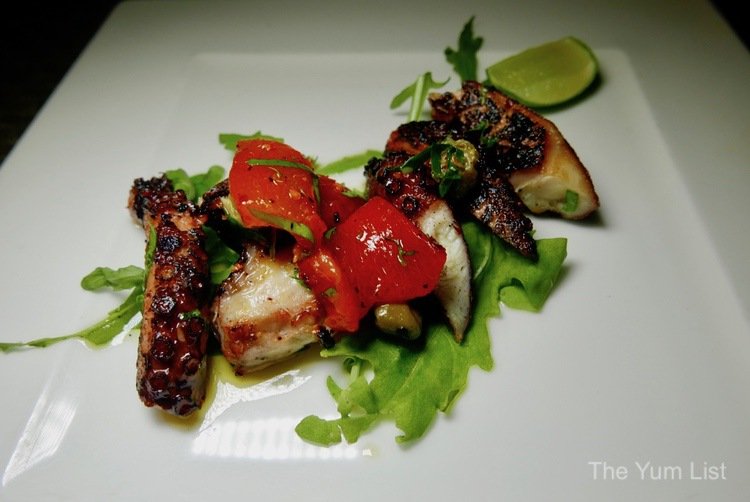 Thankfully the dishes are reasonably sized, for we really have satiated ourselves with the buffet. I fill out with beef tenderloin and mushroom reduction, while Monica fests on local sea bass, very fresh with a light citrus sauce and crispy skin. The Weekend Dinner menu at Soleil Mulia Resort changes weekly, and we are told the gnocchi is worth looking out for.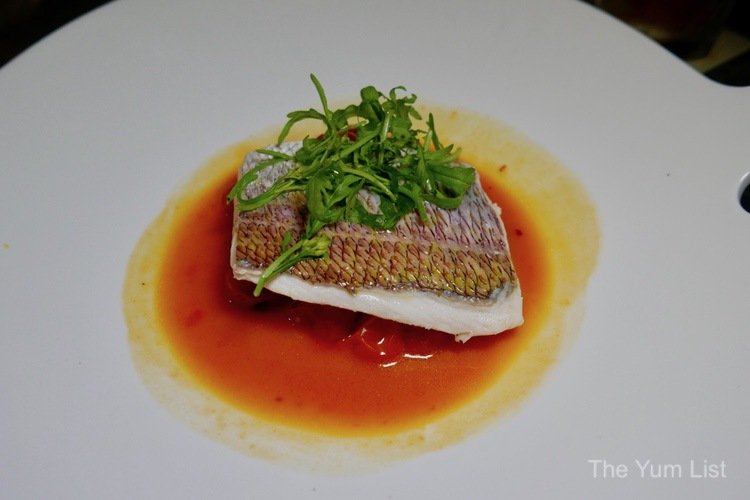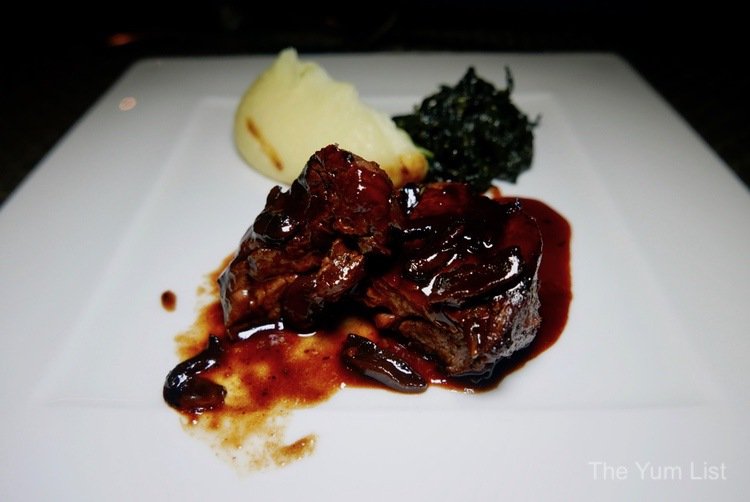 Desserts
The two dessert tables are literally groaning with options, and we wish we had left more space as our tummies are literally stretching by the minute. Soleil Nusa Dua always has a chocolate fountain on offer, and this one is a pale shade of bluish green. On inquiry, we are informed that this, the frogs and fairies in the decor and the other selection of green-themed desserts are all part of the Midsummer's Night 'Dream' theme that is prevalent in the hotel at the moment. The Mulia changes its themes regularly, so be aware of which special event is being celebrated, and watch out for the decor and design.  The dessert offerings are thankfully small portioned, meaning you can select a few different flavours for tasting. I enjoy the handmade chocolates, particularly a dark coated citrus cream.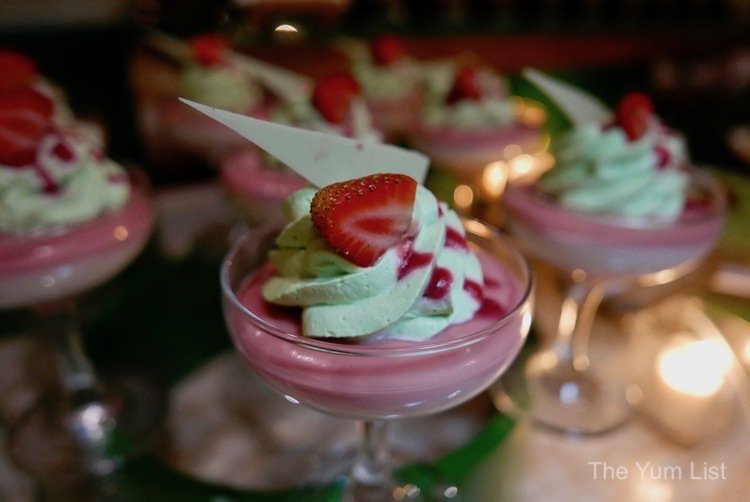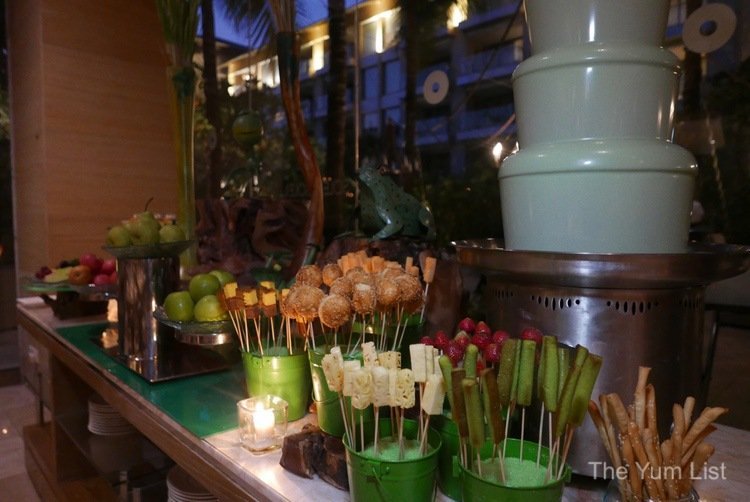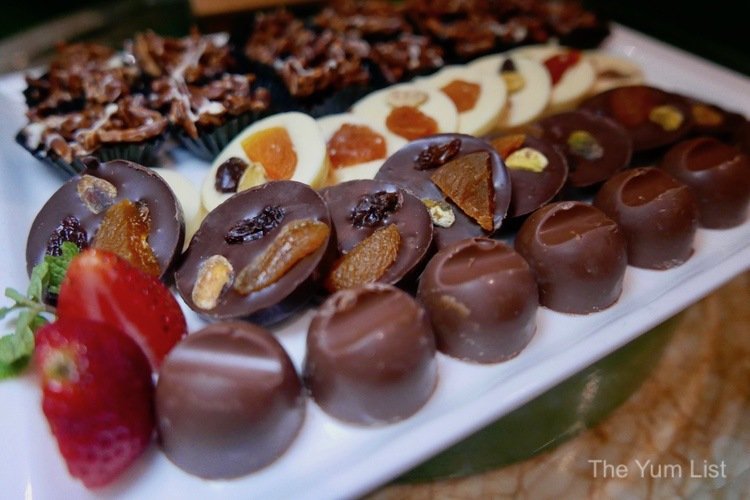 The Weekend dinner at Soleil is definitely worth trying if you are staying over on Saturday, but the appetiser and dessert buffet are arrayed every day, and there is also a more extensive a la carte menu to select from. If you live in Bali or are travelling soon to Nusa Dua, be sure to check the Yum List Instagram post for an opportunity to win a scrumptious dinner for two at Soleil.
Soleil Weekend Dinner Price
Food only IDR 429,000 ++
Food plus free flow non-alcoholic juices and soft drinks IDR 549,000 ++
Food plus free flow selected wines, beers and cocktails IDR 899,000 ++
Child 3 – 8 y/o IDR 299,000 ++
Child with non-alcoholic free flow IDR 399,000 ++
Reasons to visit Soleil Bali: a smorgasbord of Asian and Mediterranean delights; handmade pasta choices; a pretty restaurant by the pool.
Soleil Mulia Opening Hours
Lunch 11 am – 3 pm
Snack 3 pm – 6 pm
Dinner 6 pm – 11 pm
Sunday Brunch 11 am – 3 pm
Check out more places to dine in Bali here.