Table8 Mulia Bali Chinese Buffet
Words: Kirsten Durward   Photos: Monica Tindall
Understated elegance interprets the opulence of Chinese design with the Mulia signature tones of sand, taupe, and silvery golds at Table8. Although like everywhere in this resort, this is a large space, it is cleverly broken up into areas by screens, objets d'art and use of different motifs and design patterns. The overriding sense is of weighty quality with the hallmark Mulia attention to detail. Marble-top tables, gold lace effect placemats, authentic Chinese art and artefacts subtly position to catch the eye.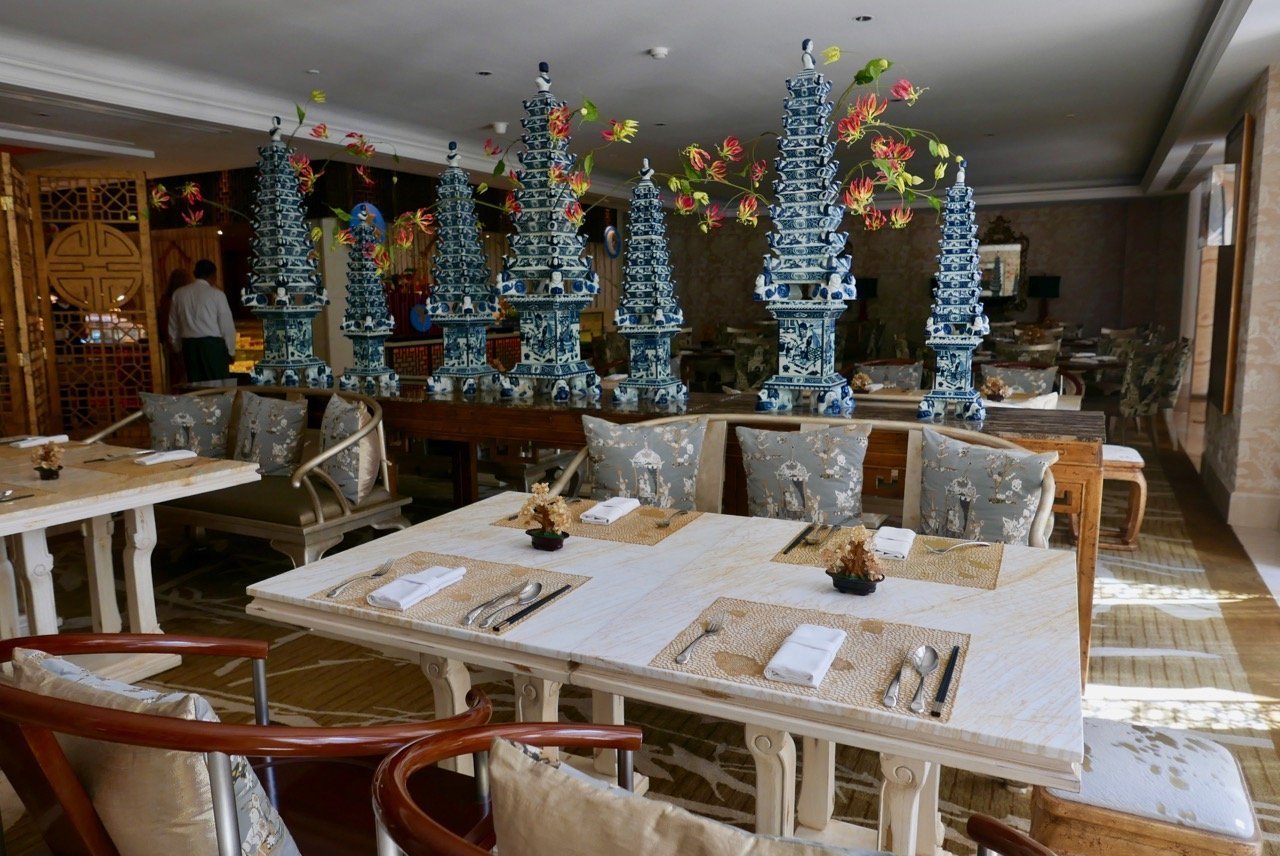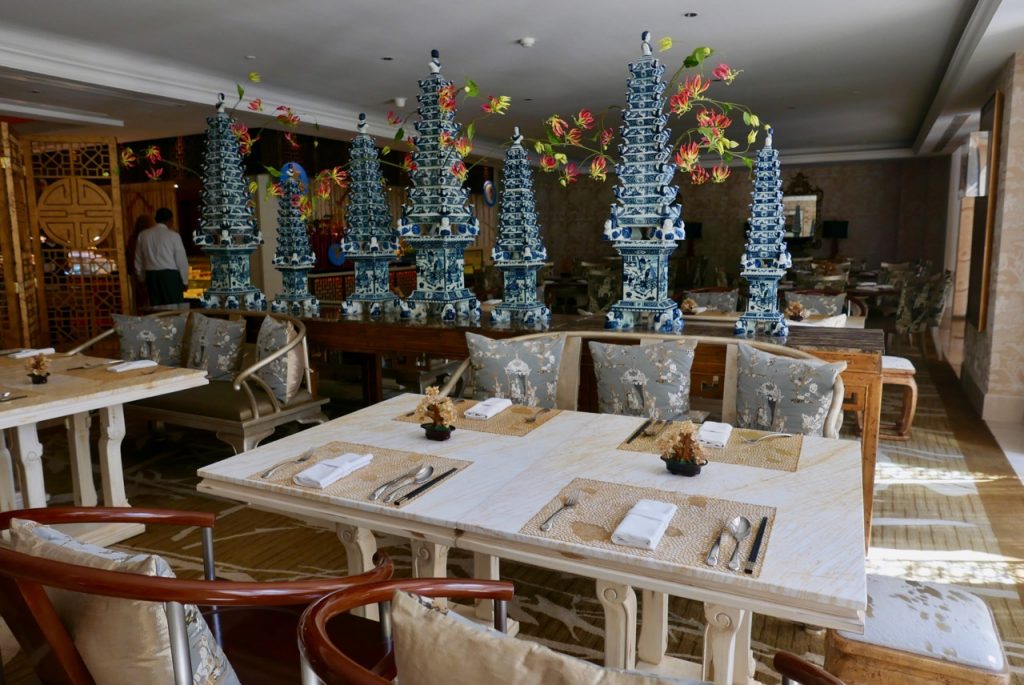 Table8 Buffet Menu
Start with a signature taste of regional specialities prepared by experienced Chinese chefs. Try a little Hainanese duck or roast pork, offered with a range of sauces, plum, tamarind, chilli, garlic. Select from a range of mini starters from marinated jellyfish to simple cucumber sticks with pickle. I taste a fat drunken prawn, which pleases me playfully.
Continue to stack your plate with pre-prepared hot specialities. Sauteed beef with egg, chilli clam and wu-xi pork ribs are some of the recipes on offer this lunchtime. The menu changes daily, but there is sure to be something that your taste buds will spark over.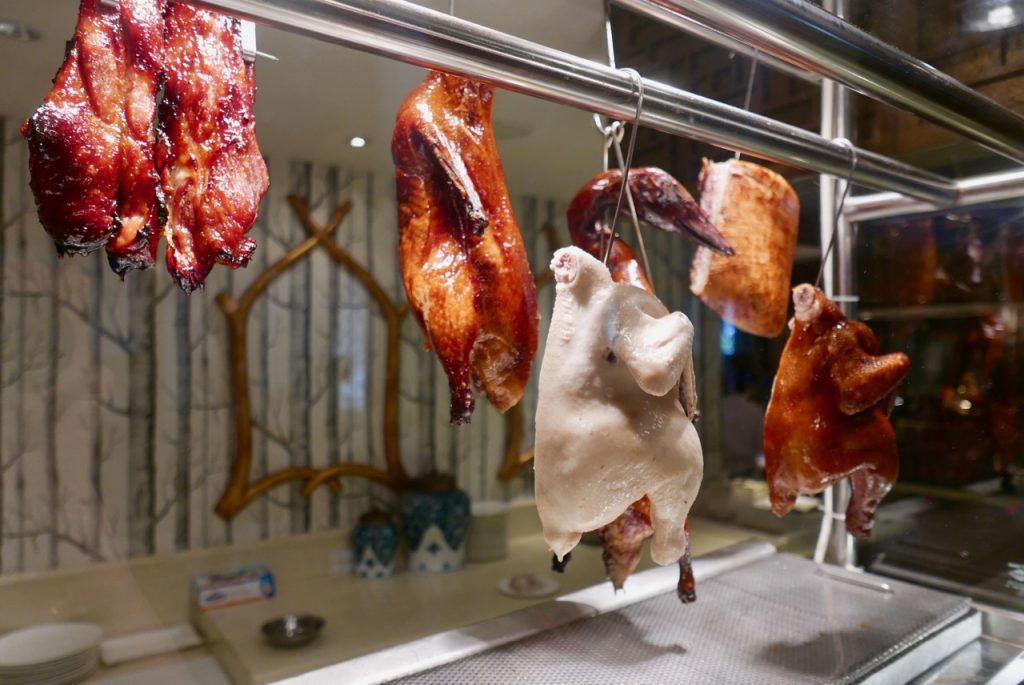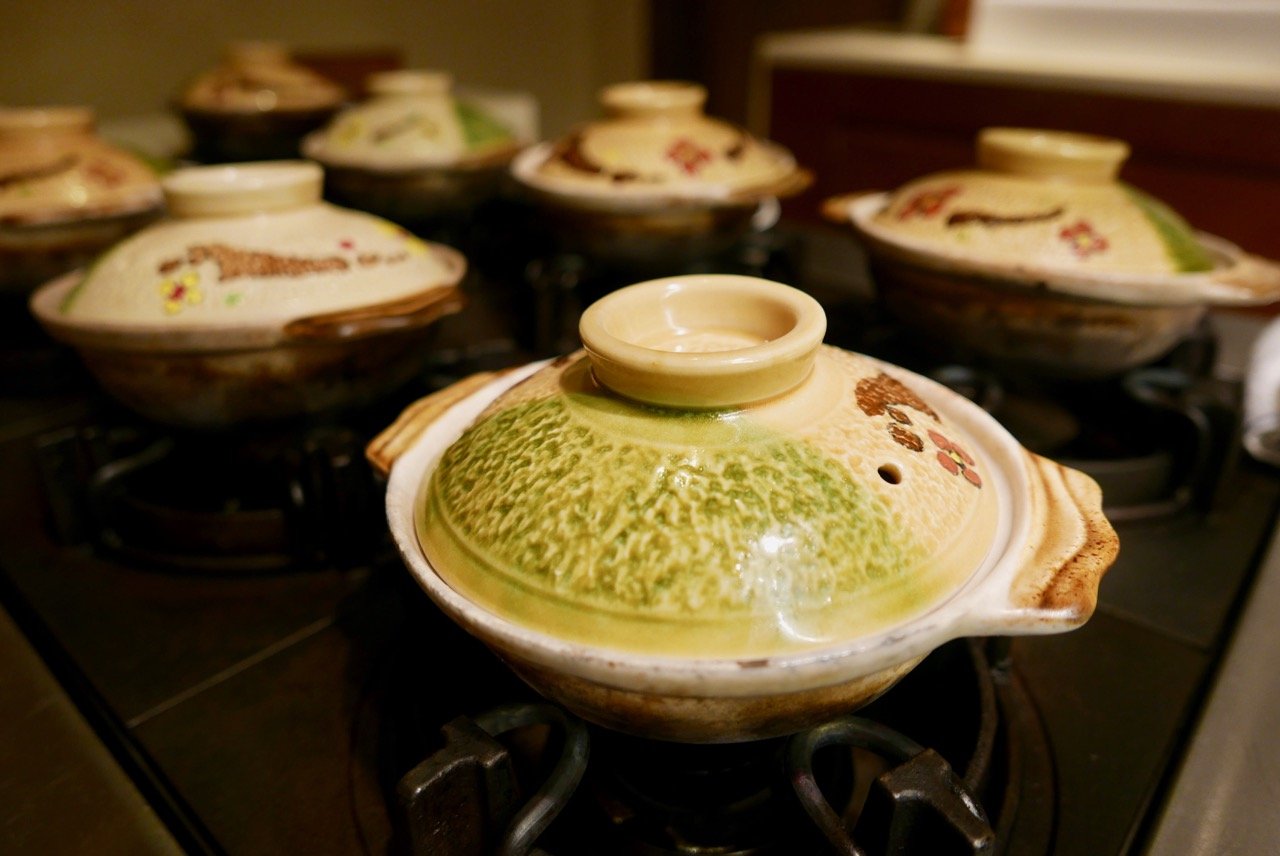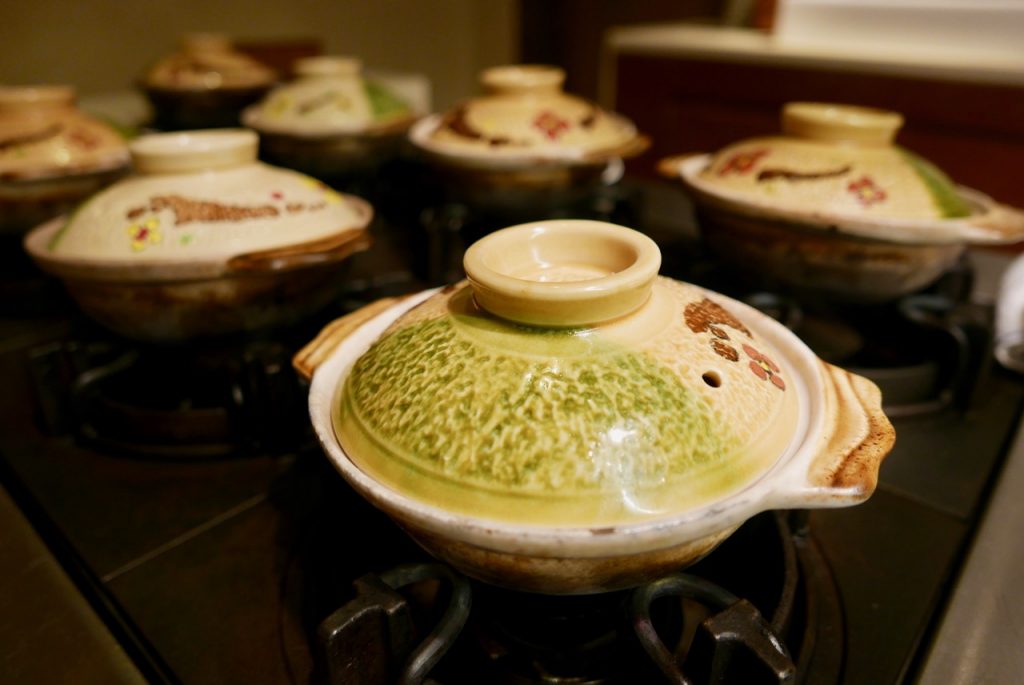 Authentic Chinese Cooking Stations
It is always a favourite to create fresh soup using a broth base. Chicken broth is standard at Table8, and there is a new flavour every day. Today's flavour is old duck with lychee, which of course I had to try. Choose your protein, vegetables, noodles, whichever you wish, add your personal adjustment of herb and spice from the range of condiments on offer. I have my duck broth noodle-free, with a lot of bok choy, cabbage and bean sprouts, sprinkled with chilli and fresh shallots. Mmm! Delicious!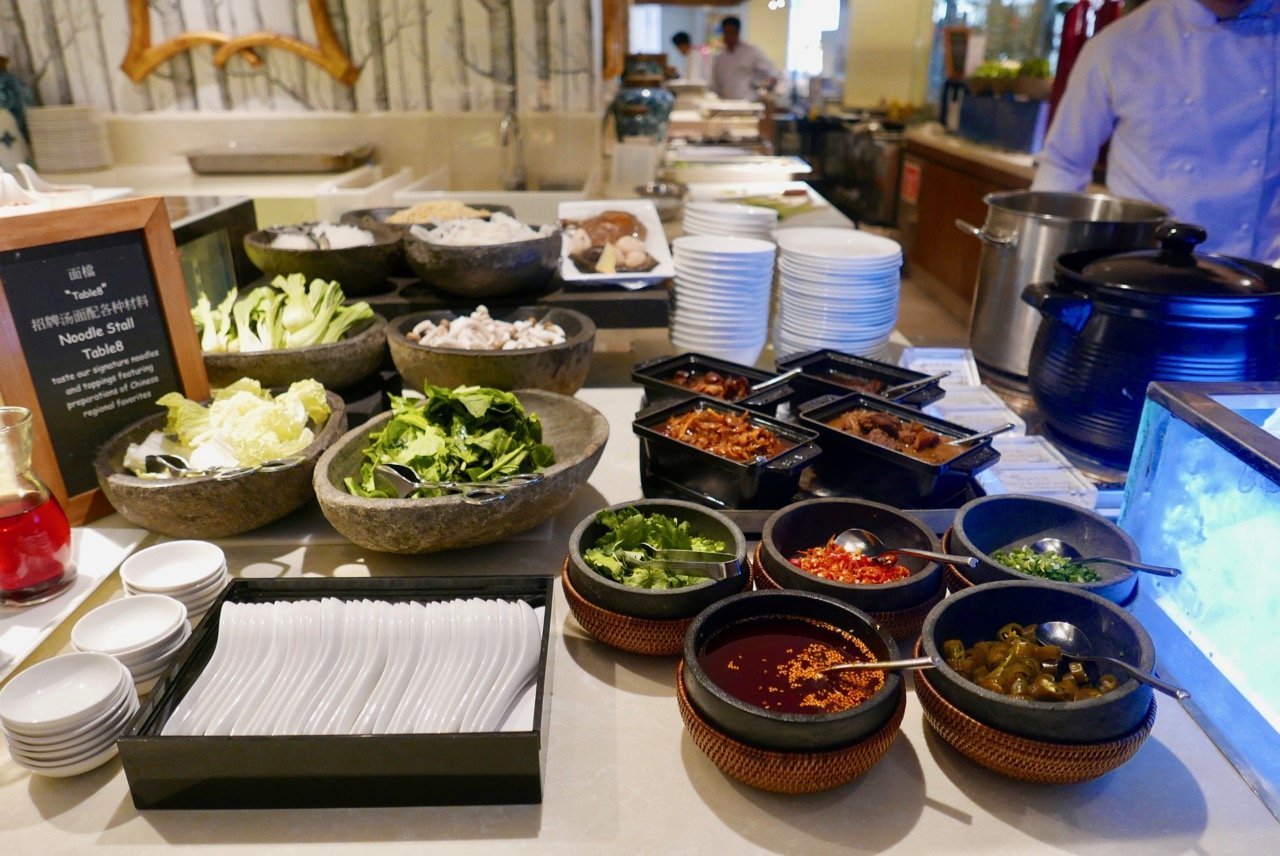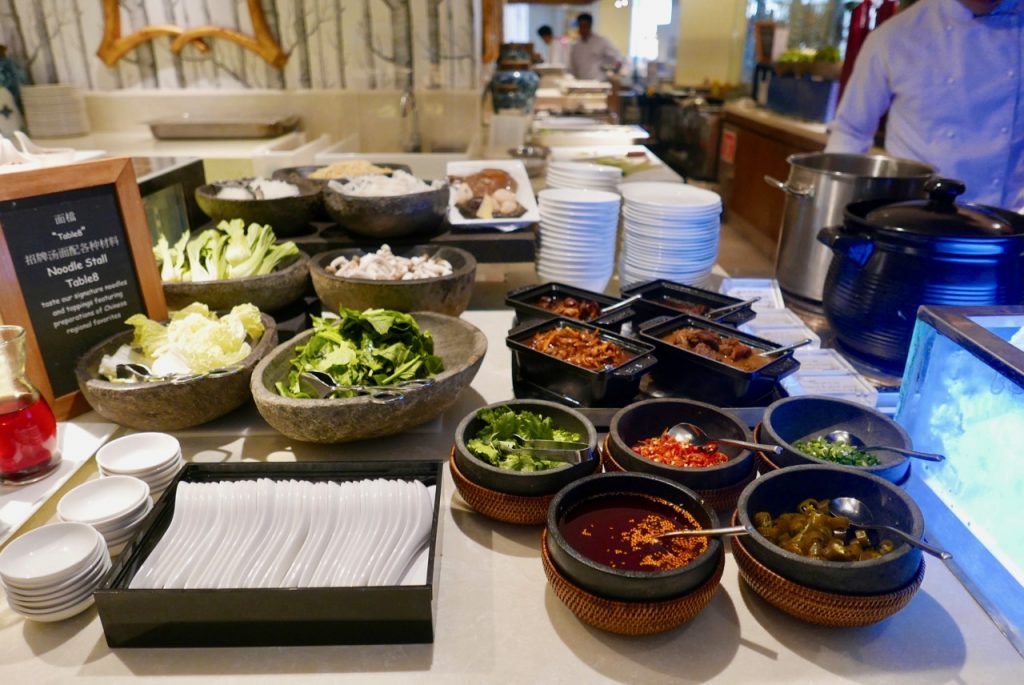 Dim sum, steamed buns and spring rolls are freshly made to order. Monica goes a little mad with this ordering just about one of everything: sweet potato balls, siu mai, wild mushroom in rice skin, pork buns and more! Then it is steamed bun with salted egg custard – this item gets repeat orders!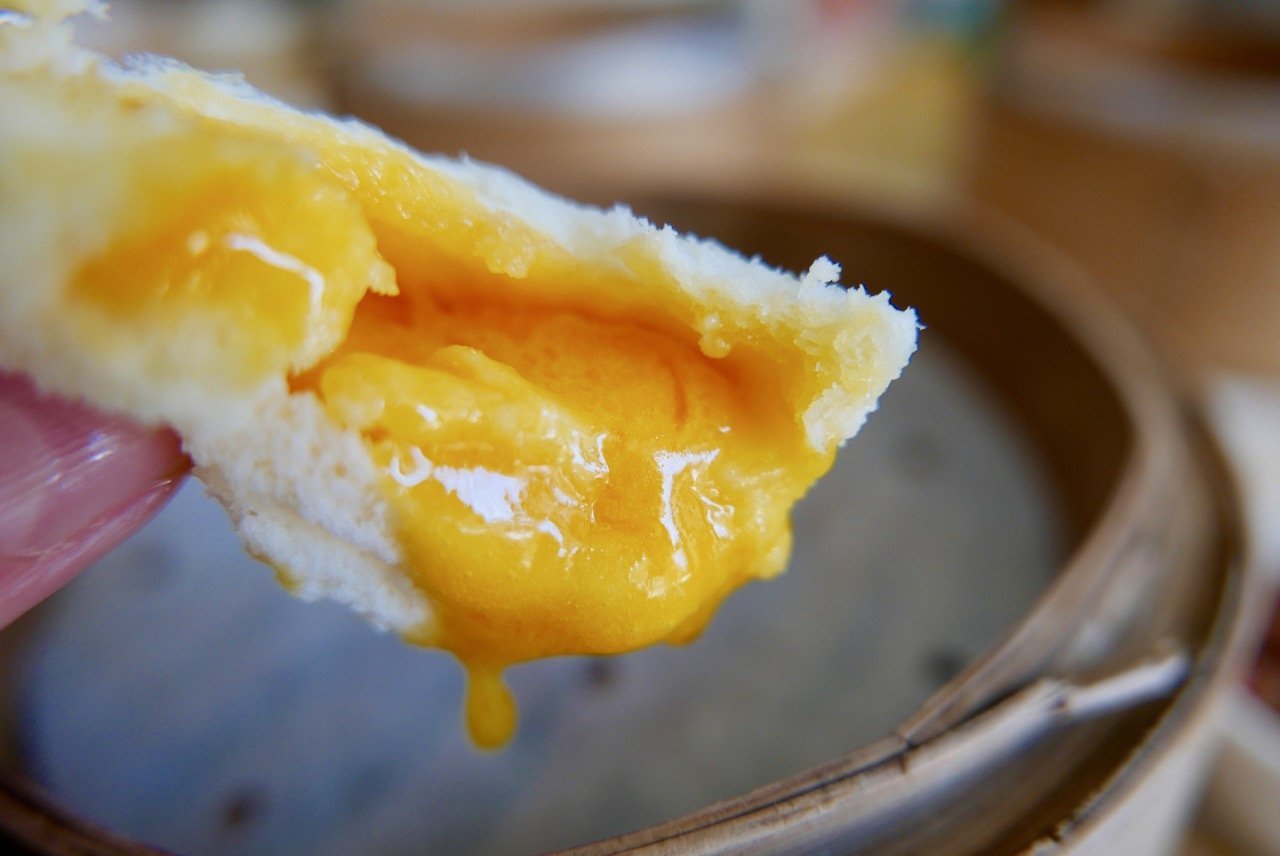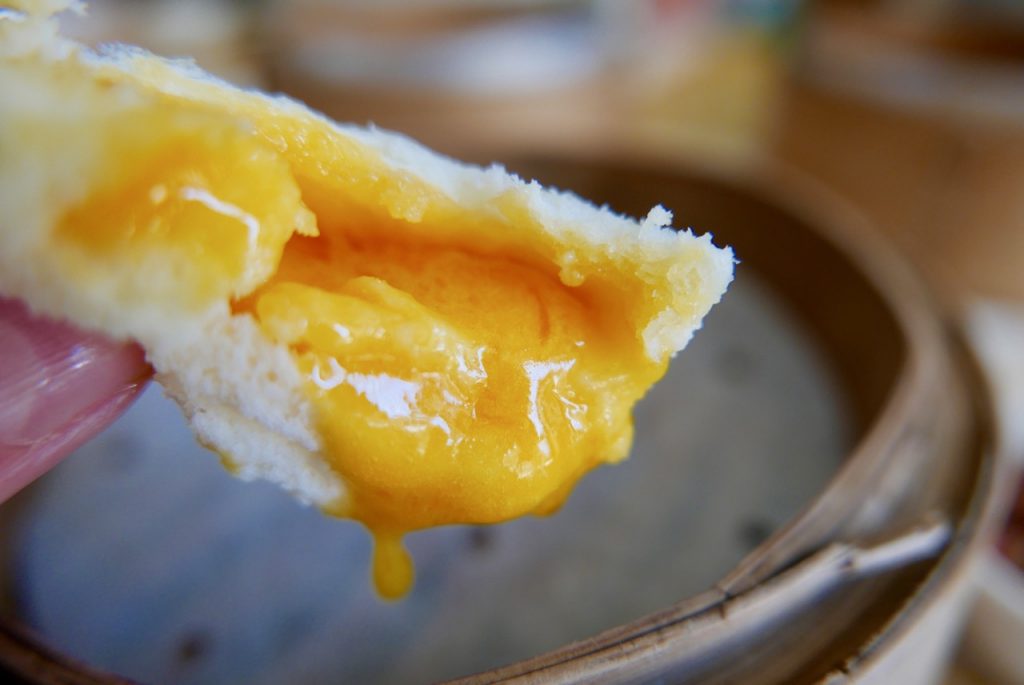 A favourite is going to be the stirfry station where a wealth of fresh meats, fish and seafood await your tasting pleasure. Combined with as few or as many vegetables as you prefer, your selection is wok-fried with a choice of six sauces before being delivered steaming to your table.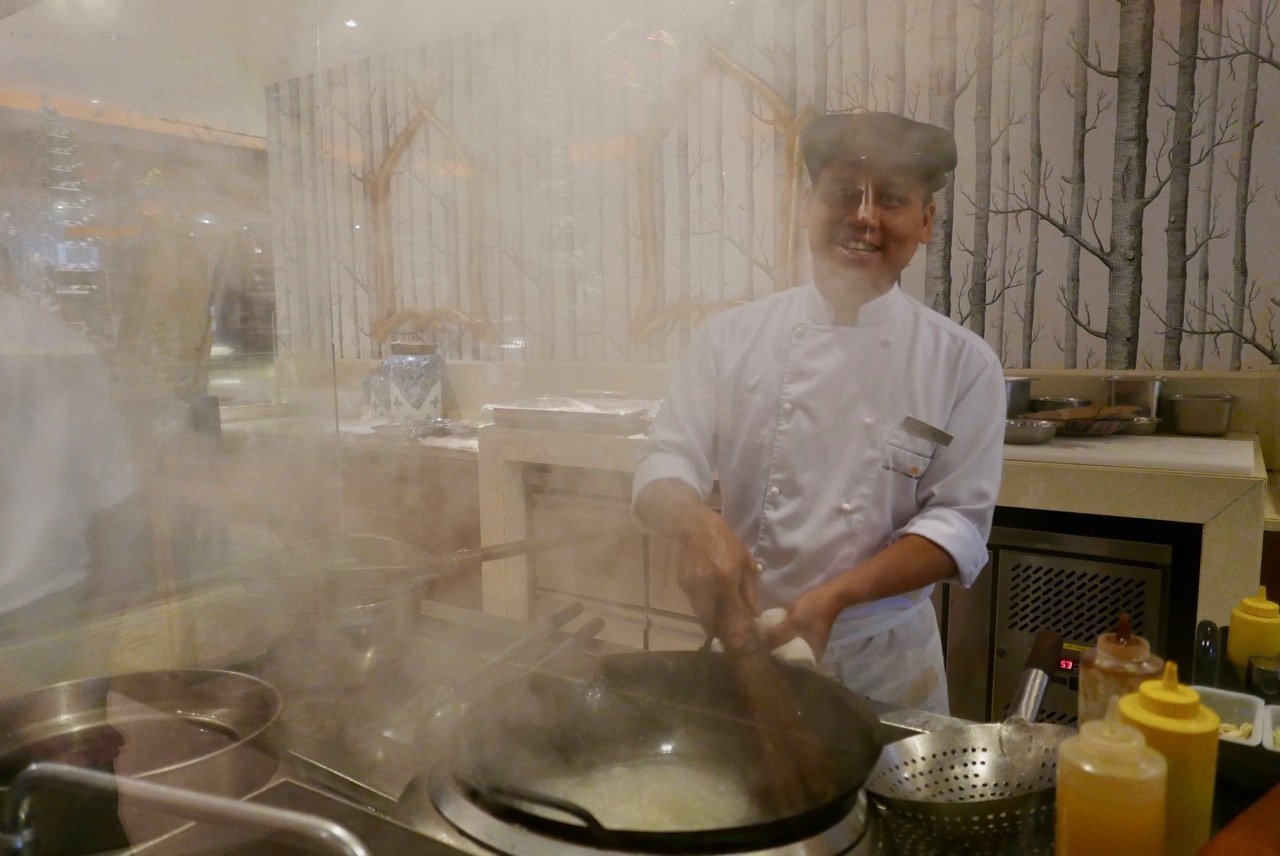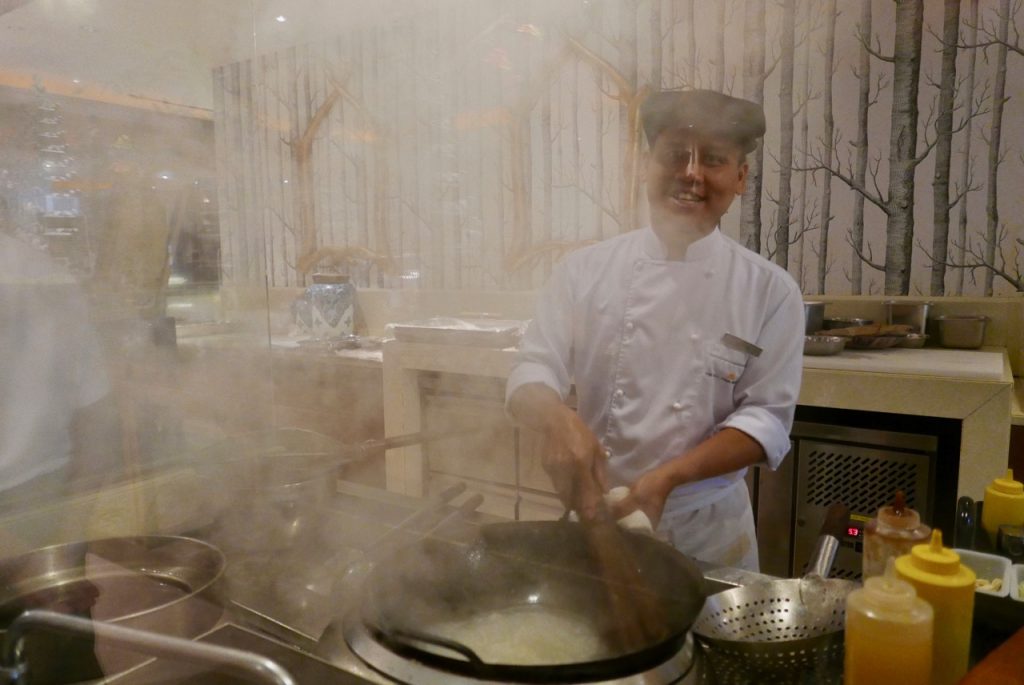 We are encouraged to try the frozen yoghurt and cover it with the mango sago dessert. Apparently, this is a Mulia trade secret. It is definitely tasty, but I do enjoy ramping up my 'froyo' with more fruit and nuts for texture until it was positively bursting out of its bowl, Table8 does present a range of pre-made patisserie and other desserts as well as an ice-cream station, so there are plenty of sweet treats to choose from.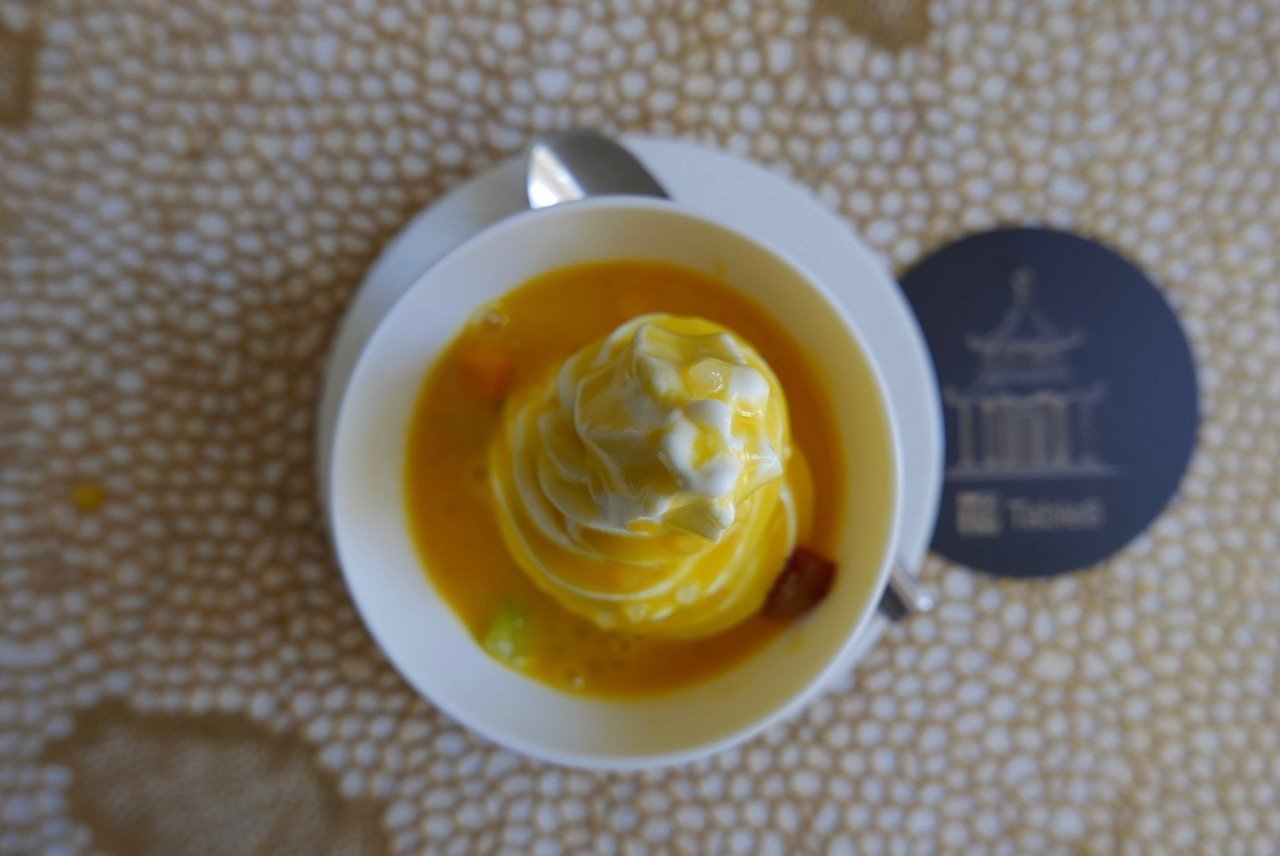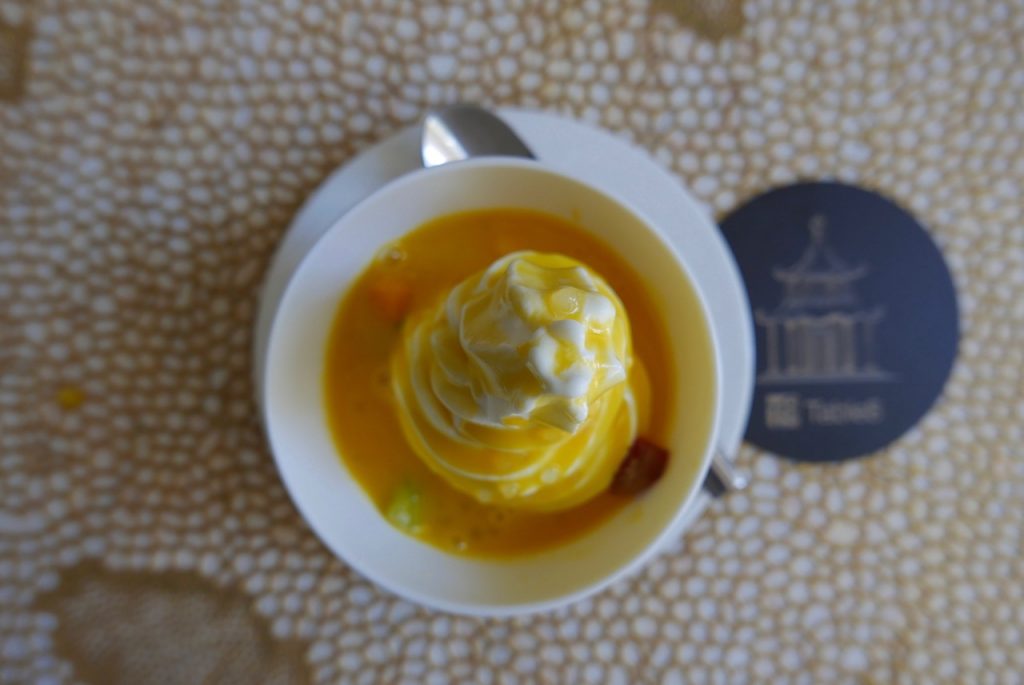 Table8 Mulia Bali Buffet Price
The buffet lunch at Table8 is IDR 388,000 ++ for adults and IDR 238,000 ++ for children aged 3-8 years.
Reasons to visit Table8 Mulia Bali: Unlimited servings of authentic Chinese food. Live cooking stations.
Table8 Mulia Opening Hours
Lunch 12pm – 3pm
Dinner 6pm – 11 pm
Sunday Dim Sum 8 am – 11 am