Bako National Park Tour
Monica Tindall
After orangutans, the next item on my wanna-see list are the proboscis monkeys. Only found on the island of Borneo, a trip to Sarawak offers a rare chance to see these animals in the wild at Bako National Park.
Bako National Park Tour with BORNÉO À LA CARTE
A guide from BORNÉO À LA CARTE collects guests from their hotel usually around 8 am in the morning. The precise timing depends on the tides that day as Bako National Park is only accessible by boat. Departing from the small village of Bako's jetty, it's a short ride to reach the park's entrance.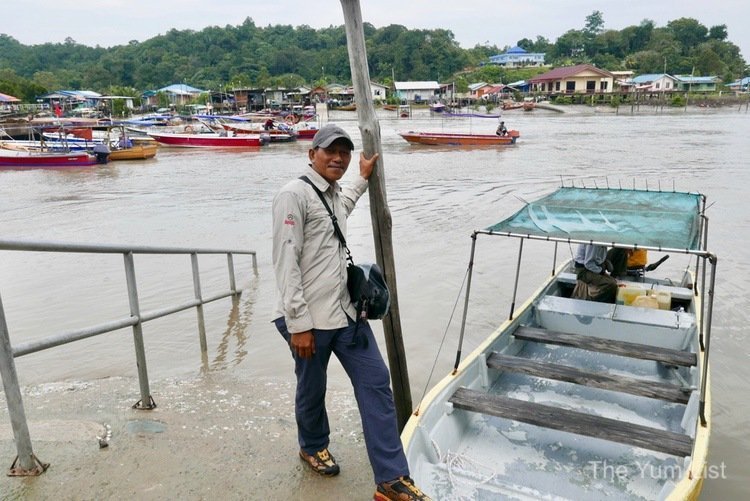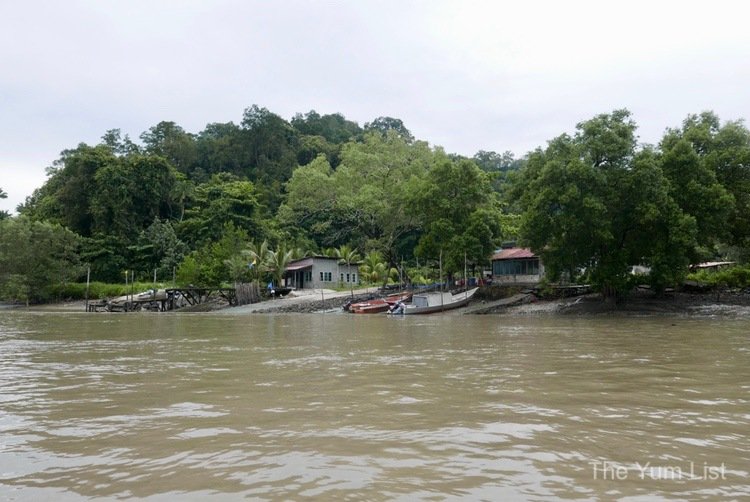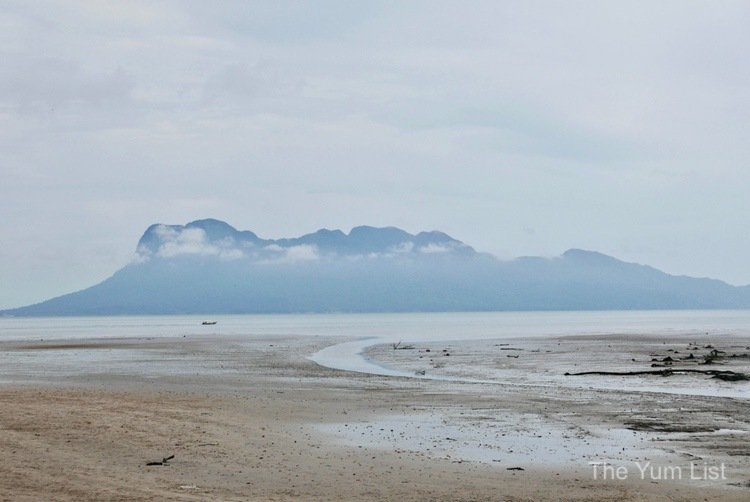 Although only covering an area of 27 square kilometres, Bako National Park is the oldest national park in Sarawak and hosts an incredible range of vegetation. Despite its small size, you can find just about every type of flora here that is found in Borneo on a whole. From mangroves to dipterocarp forest to cliff vegetation, the biodiversity is extensive.
Trails are well-marked and vary from short, easy walks to intense hikes requiring a certain level of fitness. Guides at BORNÉO À LA CARTE adapt the tour to guests' physical condition and desires. The jungle is teeming with wildlife and you are just about guaranteed to see long-tailed macaques, silver leaf monkeys, squirrels, monitor lizards and, of course, all manner of bird-life.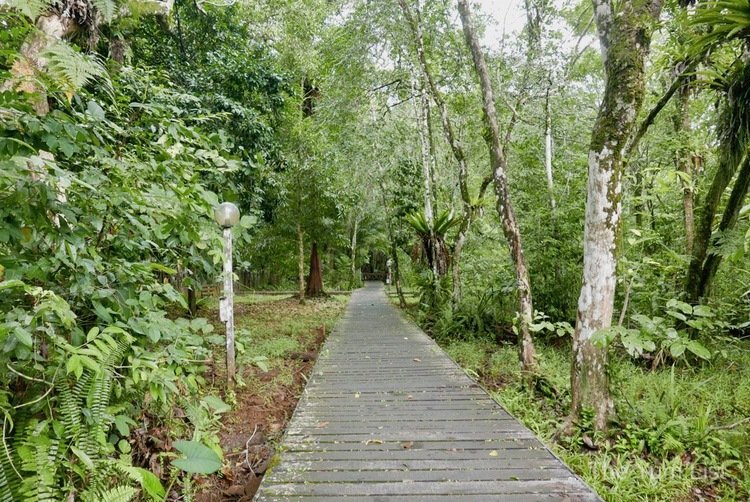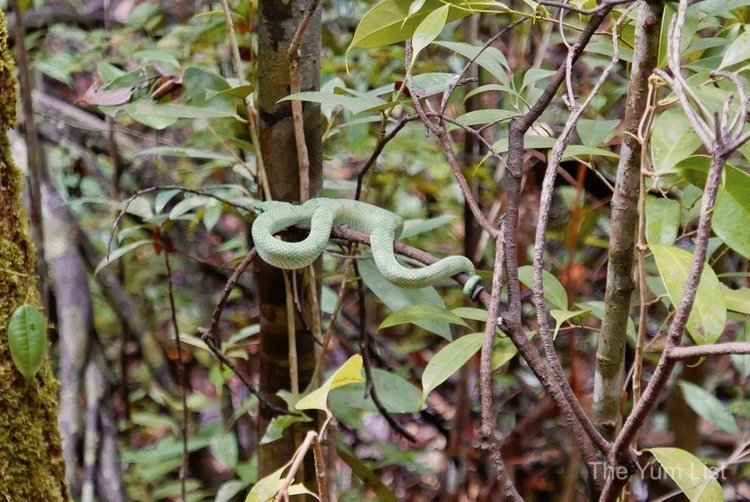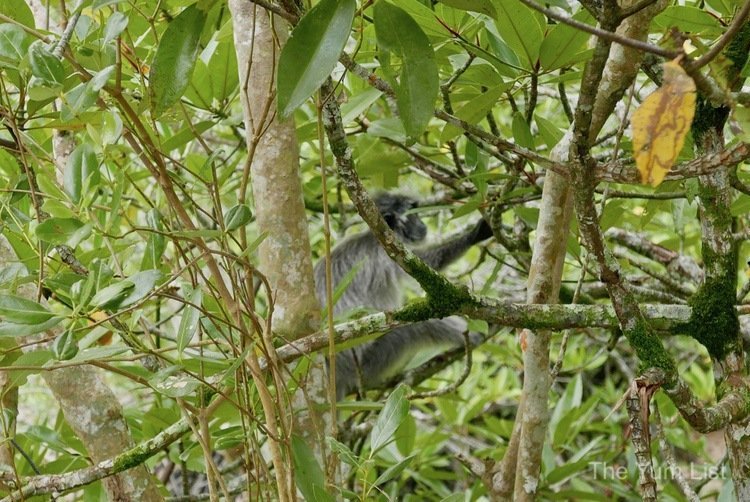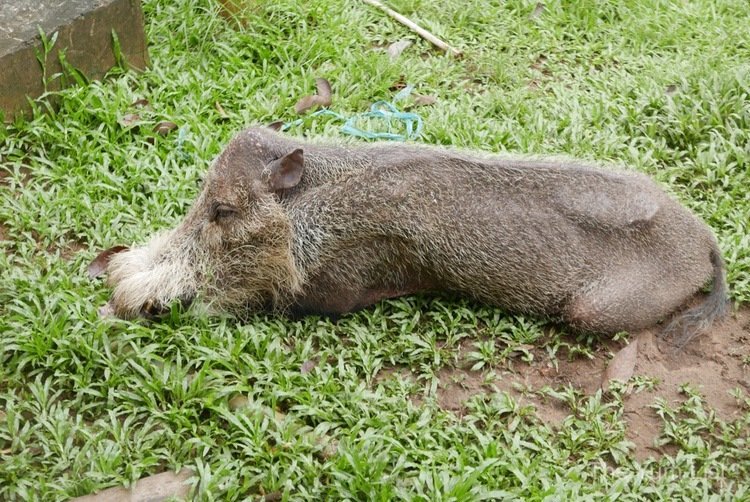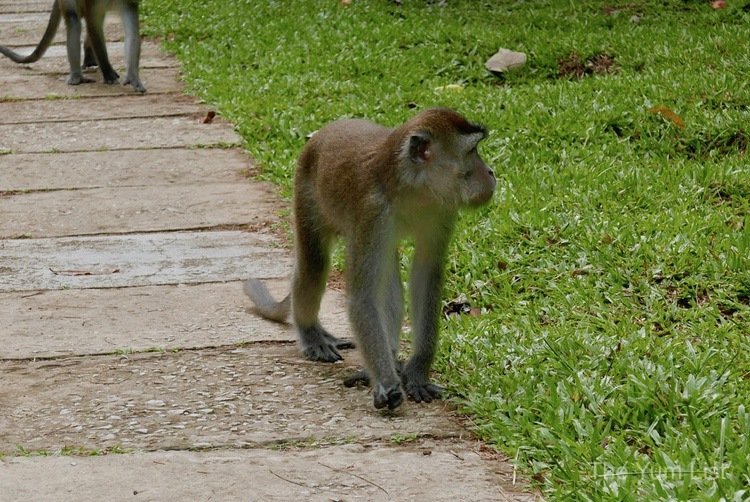 Proboscis Monkeys Sarawak
Bako National Park is also one of the few places where you can see the endangered proboscis monkey. Habitat destruction and hunting are the major causes for dwindling populations and this tiny patch of protected mangrove and forest is one of the last places left for them to reside.
The proboscis monkey is identified by its long distinctive nose. The nose is largest in the males and this allows them to make loud honking noises warning others in their band of predators. Their potbellies are another distinguishing feature due to their chambered complex stomachs assisting in the digestion of their raw fruit diet. Living around the mangroves also sees another unique adaptation, that of webbed feet, allowing the monkeys to move with ease between the water and the trees. If you're lucky, you might even see a baby, which is born with a blue face, later turning to the reddish-brown of the adult.
The best times to find them are early morning or late afternoon. Guides at BORNÉO À LA CARTE know the area well and do their best to assist in finding them. We were lucky to find a dominant male and later a bachelor group near the park headquarters. They like to eat the young tips of leaves and these are often found towards the tops of trees. Bring a camera with a good zoom if you want great photos.
Beaches at Bako National Park
The proboscis monkeys are without a doubt the highlight of a tour to Bako National Park, but there are also some beautiful beaches awaiting those who are willing to walk. Telok Pandan Kecil is one of the most famous, offering a rocky headland and arresting secluded bay. Beware, however, these waters are the home to saltwater crocodiles, so swimming is not recommended. For those wanting the views without the perspiration, you can ask your boat captain to take you around here for an additional RM35 per boat – it is really worth the trip!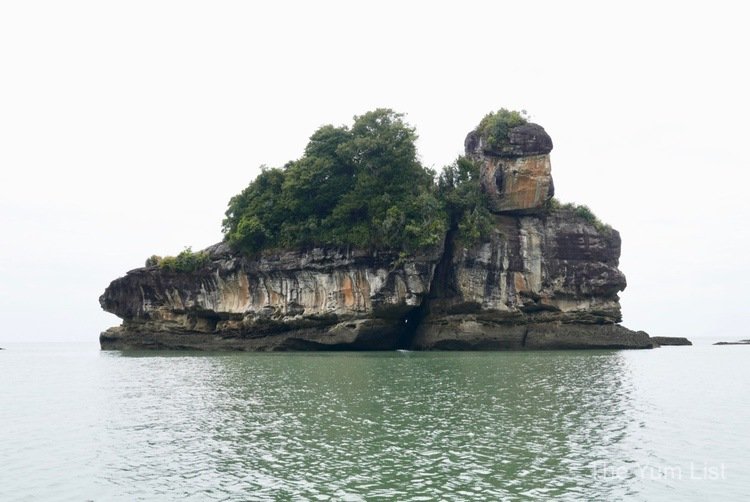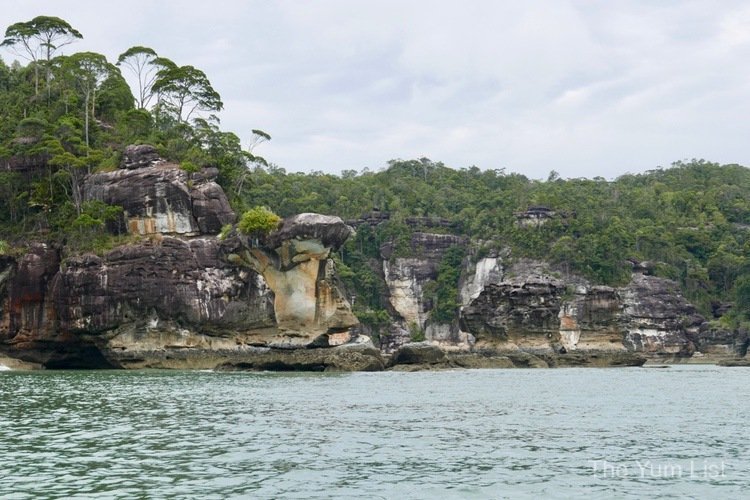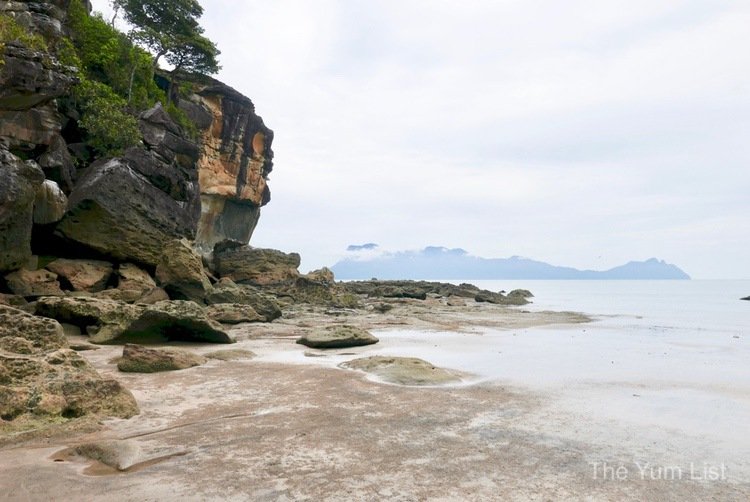 What to Bring
Lunch is a simple meal of local food and a bottle of water provided in the park's canteen. If you are fussy or have special dietary requirements, you might consider packing your own (just remember to keep it in a well-sealed container and well out of sight of the cheeky macaque monkeys). Drinking water, hiking shoes, rain gear, swimmers (if you wish to do the waterfall hike), hat, sunscreen and insect repellent are well-advised. I would also add that a towel comes in handy if it's low tide and you need to make a wet landing on the beach rather than the jetty. There are public toilets at the park headquarters and the entry fee is 20 sen.
Bako National Park Tour Price
Tour prices vary depending on the size of the group. Details at the end.
Reasons to visit Bako National Park with BORNÉO À LA CARTE: an incredible chance to see the endangered proboscis monkey; extensive biodiversity; beautiful bays and beaches; professional and informative local guides; door-to-door service.
Bako National Park Tour
BORNÉO À LA CARTE
93100 Kuching, Sarawak
+6 082 234 126
www.borneoalacarte.com
The price of tours to Bako National Park is RM 280 per adult and based on a minimum of two pax and maximum of eight pax.
Children (below 12 years) accompanied by a minimum of two adults enjoy discounted rates. There is also a reduction in price for teenagers (aged 12 – 17 years).
Discounts are provided if a travelling party of three or more adults book together.
Private tours are available upon request with a surcharge.