Swan Valley Wine
Monica Tindall
Often when people think of wine from Western Australia, Margaret River comes to mind. A smaller region and much closer to Perth though is Swan Valley. While the little sister to Margs has not yet gained a high profile, it is about time this region got noticed.
Only a 25-minute drive from Perth, Swan Valley is a fantastic destination for a day trip or weekend away. Cellar doors, cottage industries, restaurants and boutique accommodation offer a good variety of gourmet and leisure options. We're here though, for the wine.
With a warmer climate and soil of sand and clay, Chenin blanc, Verdelho and Shiraz are well-suited to the Swan Valley. Dessert (stickies) and fortified wines are also popular in this area as are a growing number of sparkling wines (secondary bottle fermentation – Champagne style). Here we take a closer look at three Swan Valley wineries with tasting rooms worth putting on your Perth travel itinerary.
Garbin Estate Wines has been in the family for 63 years. Currently, dad, Peter, and sons, Adam and Joel, are the friendly faces behind the cellar door. The winery began as a rudimentary industry six decades ago, later developing to produce bulk wines and now with continued growth and refinement, it is a premium supplier. With a warmer climate, you get an earlier release and fresher fruitier wines than its southern counterpart, Margaret River. The climate also achieves some really nice varietal flavours, and growth is relatively without risk of disease.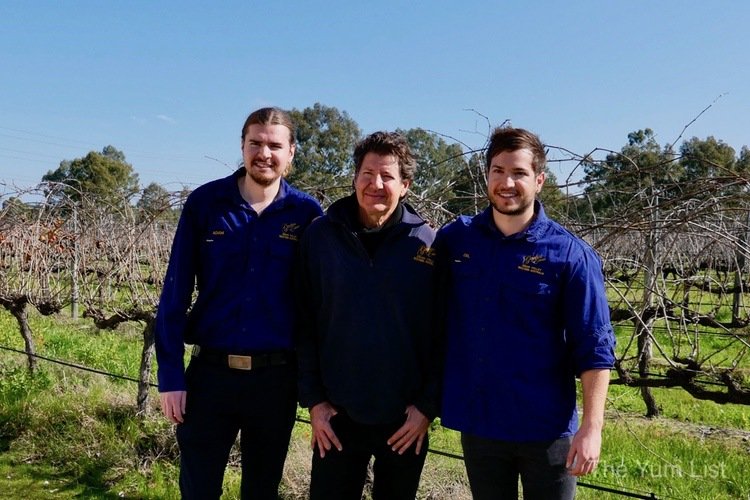 The family have invested significantly in the production of sparkling wines and their Spark Chardonnay ($23) and Spark Semillon ($25) merit the effort. Made with the French traditional method, the wines are lively, fresh and fruity. Both the Chardonnay and Semillon are picked young when acidity is at its prime. The former is clean and fresh while the latter shows real finesse in the mouth with light tannins enhancing the mousse. Either would work well as an aperitif, or paired with a light meal. My tasting buddy, Nigel, proposes strawberries as a magical match, while Peter moots that cheese is the magic word: "Cheese just puts it all on your tongue and makes everything taste very nice." I can't argue with that.
With the region ideal for Verdelho production, be sure to try a few while in the Swan Valley. The team at Garbin Estate Wines makes a "low chemical input with no pesticides" unwooded Verdelho ($19), which is vibrant and fruity. Peter discloses that Verdelho is best when picked slightly on the greener side. Here the result is pineapple and orange aromas, with a smooth round palate and dry crisp finish. Barbecued fish and a warm afternoon in the garden would make fine companions.
While I have enjoyed the sparklings and Verdelho, I find my greatest fondness for Garbin Estate Wines' Reserve Wooded Chardonnay ($22). It has been barrel-fermented in new French oak with a tight grain yielding a lightly oaked style. It is elegant with a subtle hint of vanilla and multiple layers of complexity. The wine is vegan-friendly and has the potential for cellaring for up to 10 years.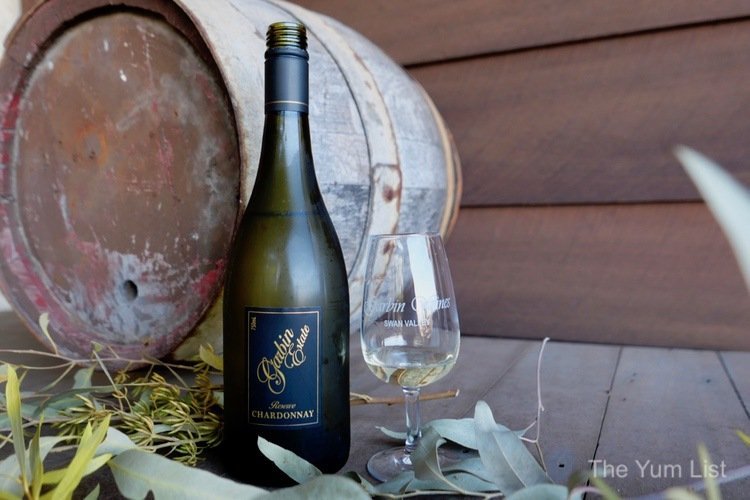 If you make Garbin Estate Wines your first stop in the Swan Valley, do note that Adam brews up a darn good cup of coffee, and, if you're lucky, they might have some homemade fig jam and other seasonal goodies on sale too.
Our second stop in the Swan Valley is RiverBank Estate Winery. This picturesque estate not only warrants a visit to the cellar door but is also a beautiful choice for lunch.
Eric Lembo (and his partners Tony and Pina) bought this winery two years ago. It was a little run-down but a real gem as the former owner was a bit of a maverick as he planted many varietals that were not customary of the time. Chief winemaker, Digby Leddin, has capitalized on its uniqueness bringing to life grapes not commonly found in the region.
Located next to RiverBank Juvenile Detention Centre, tales of crime, legends and the iconic rebellious nature of the locals, abound in the winery's branding. One such narrative is that the celebrated ACDC rocker, Bon Scott, was once jailed next door for thieving petrol. As such, their wine labels have a renegade feel, a bit of mischief about them. The On the Run series forms their entry-level range, Rebellious is at their core, and Eric Anthony (a combo of the owner and his dad's names) are the top tier.
I'm immediately won over with the Eric Anthony 2017 RiverBank Estate, Chardonnay Pinot Noir 2017 ($35). Using the traditional method, it spends 12 months on lees and a further six months on bottle. The grapes are a handpicked ratio of 55% Chardonnay and 45% Pinot Noir, which are whole-bunch pressed and co-fermented. Aromas of melon and peach are followed through by a creamy mousse. On the palate, there's buttery brioche, crisp acidity and a lingering finish. It's a fine pre-dinner drink but also does well with food, particularly oysters, local salmon, sashimi, yabbies, marron, barramundi and river trout. The ideals of strength, determination and risk associated with new beginnings are represented by a drawing of a lamb with wings on the label.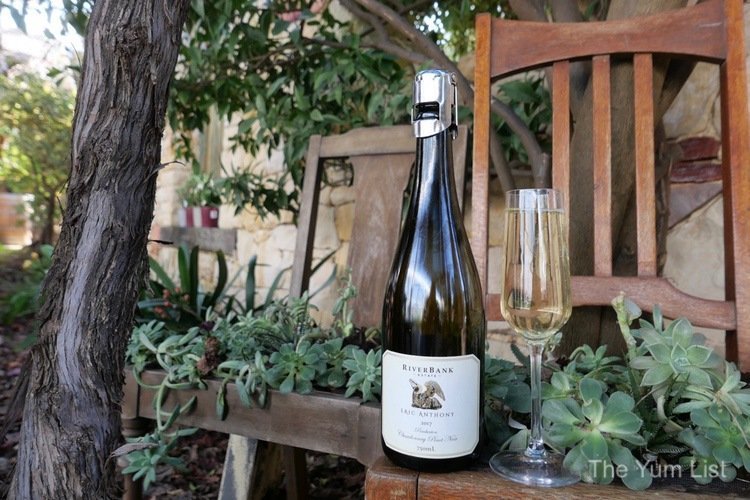 RiverBank Estate Winery's Rebellious range targets alternative varietals such as Nero d'Avola and Vermentino. Dating back to 1988, plantings on the banks of the Swan River have grown to cover close to thirty acres of "mature, low-yielding vines." When Eric and his team took over the winery a couple of years back, they stopped using pesticides and chemicals on the vineyards. While they got less fruit production, they found that the quality was better. Their eventual goal is to become organic and their latest 2019 production is vegan (meaning wines have not been fined with an egg product but rather a plant substitute). Do be sure to take a closer look at the labels capturing shots of mischievous youths in action. My top picks for quaffing in this series are the rose and the tempranillo.
With a duo of wine tastings under our belt, it's about time for lunch and the beautiful restaurant at RiverBank Estate Winery is an excellent choice. Focusing on quality local ingredients, the menu is seasonal and fresh and best enjoyed with your favourite bottle (which fortunately you've already decided upon in an earlier tasting at the cellar door) and pretty views over the vines.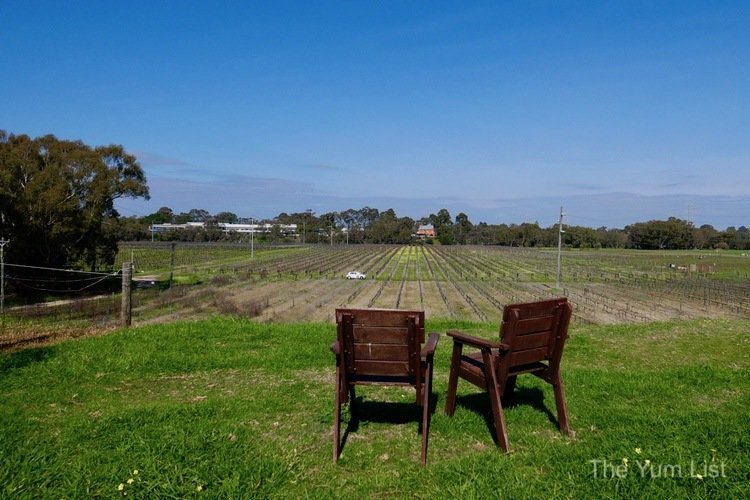 There's much to love here on the menu with slow-cooked lamb shoulder and dry-aged sirloin popular picks. My recommendation though it the RiverBank Seafood Platter for Two ($130), which gives a taste of marron, yabbies, market fish, oysters, mussels, calamari risotto and Brussels sprouts. The Rebellious Chenin Blanc 2018 comes as the recommended pairing, but I'm sticking with my bubbly – have I told you yet how much I'm enjoying the Eric Anthony 2017 sparkling?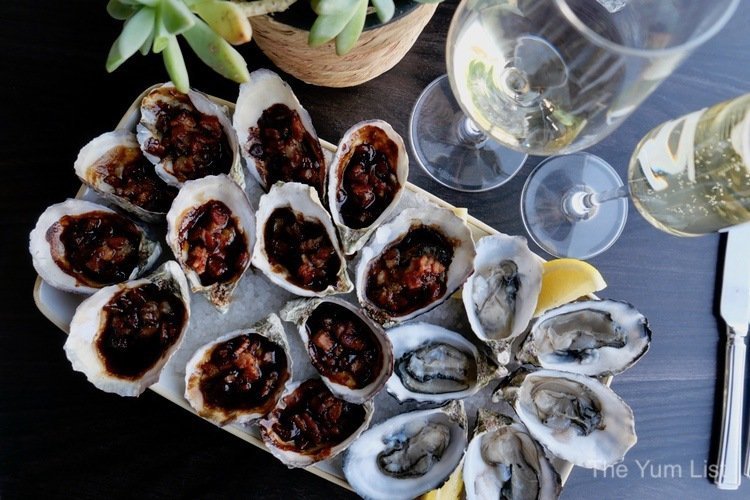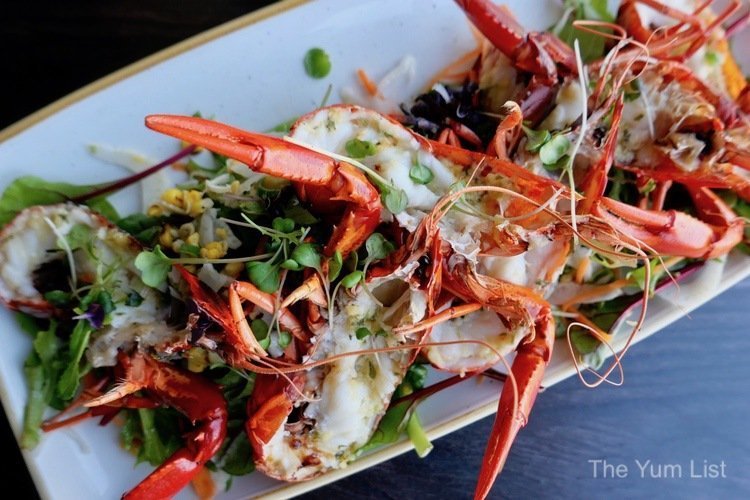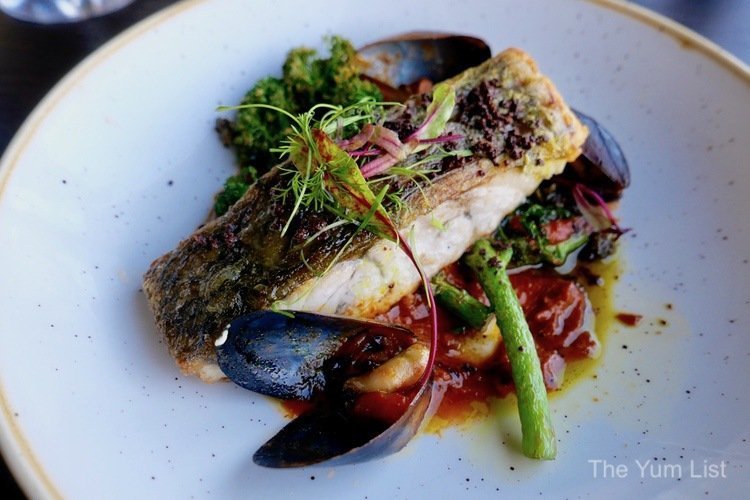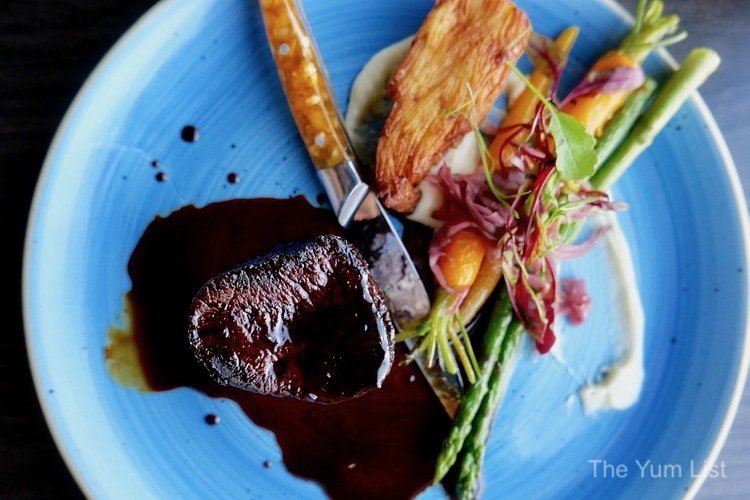 Our last stop for the day in the Swan Valley is a family-owned boutique winery, Oakover Wines. Dating back to the 1830s, it is one of the original estates in the region. As with RiverBank Estate Wines, here we find production divided into categories: the classic and entry-level The White Label range; Ministry of Leisure being their easy-drinking lines; Clockwork offering something a little more serious; and the Nicholas Signature Range furnishing premium drinking.
We jump straight to a new release, having the fortune of being one of the first to try the Oakover Whole Bunch Shiraz, 2017 (due to be available to the public in a few days' time). The grapes are handpicked and then fermented with 30% whole bunch before being processed and aged in older oak. This brings forward the delicate fruit character of the grape. It offers an intense nose of raspberry, sour cherry and white pepper. There's an attractive funkiness to it, which makes me want for cheese or a good juicy lamb loin.
A Swan Valley classic is found in the Clockwork Shiraz 2017. Offering the typical balance of fruit and spice character of this region, this wine is sure to please many. It has been aged for 12 months in 30% new French oak and carries a bouquet of pepper and flowers. In the mouth, it is bold with flavours of dark berries ending with smooth tannins.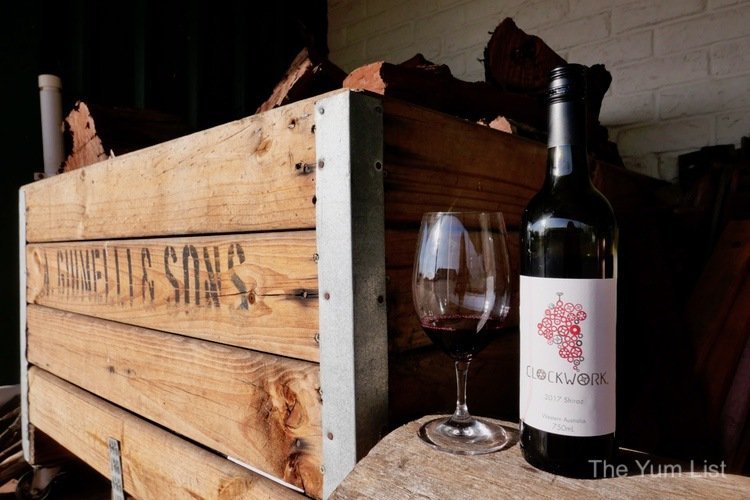 Completing a trio of same varietal samplings is the Nicholas Signature Range 2016 Shiraz. It's a tip of the hat to Nicholas Yukich who first purchased the land, which is now Oakover Wines, in 1929. Honouring the three generations of family who remain operating the historic Swan Valley estate, expect a classic style and premium drinking. Just as in the first two Oakover wines, fruit and spice form the foundations. This make, however, intrigues with multiple layers of complexity. It develops in the mouth, almost whispering a story across the ages.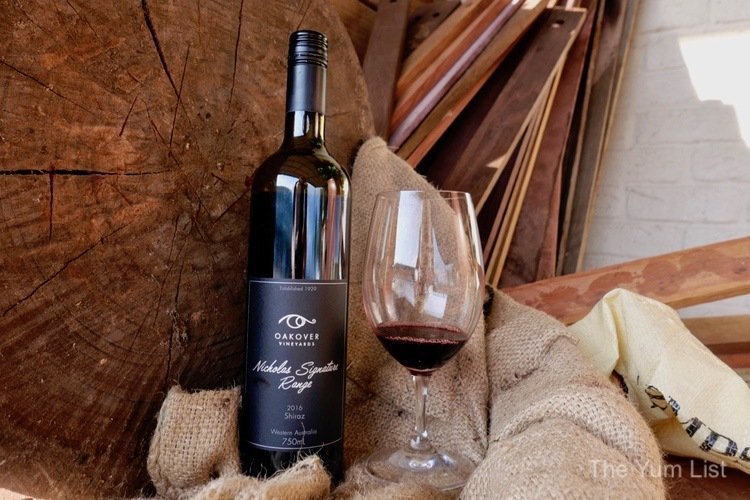 Our visit to Garbin Estate Wines, RiverBank Estate Winery and Oakover Wines is just a whiff of the depth of what the Swan Valley has to offer. Located so close to Perth, it is a fantastic spot to launch explorations of Western Australia's dynamic wine scene.
Have you visited the Swan Valley? What are your favourite wineries? Kindly leave a comment with your recommendations for future explorations below.
Find more gourmet travel recommendations for Western Australia here.