Drop Exchange KL
Words: Monica Tindall Photos: Rich Callahan
*** The Yum List readers get 20% off your food bill here!
Always on the lookout for a good vegetarian menu, we recently discovered Drop Exchange KL. With friends and family having diverse dietary desires, the goal is not necessarily to find a solely vegetarian restaurant. We're instead seeking restaurants that will satisfy plant-loving tendencies, and where my carnivorous friends will be happy too.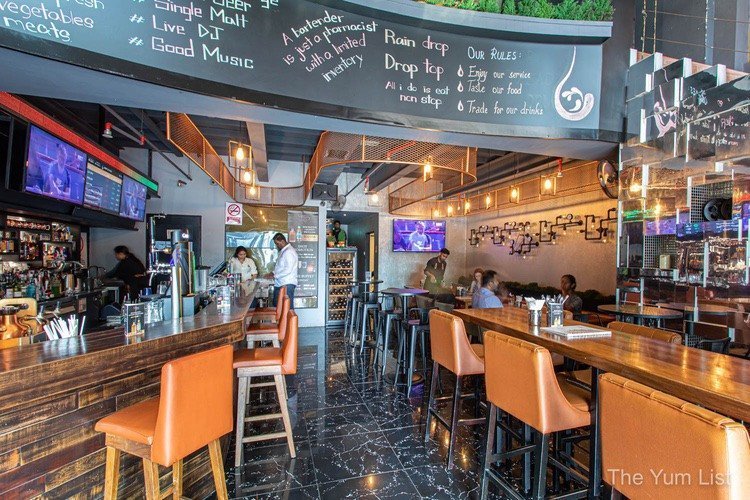 Drop Exchange KL Menu
Featuring North Indian and Persian food, there is much to cater to both binaries and everything in between at Drop Exchange KL. Authentic Bombay recipes are the name of the vegetarian game here, with many spices imported directly from India.
Appetisers
First off in our meat-free investigation is chargrilled Homemade Cottage Cheese (RM27). Baked in the tandoor oven and served with coriander chutney, it is superbly juicy and offers a steady level of heat. Take a piece of cheese, add a squeeze of lime, a slice of red onion and dip in the chutney to taste. Good stuff!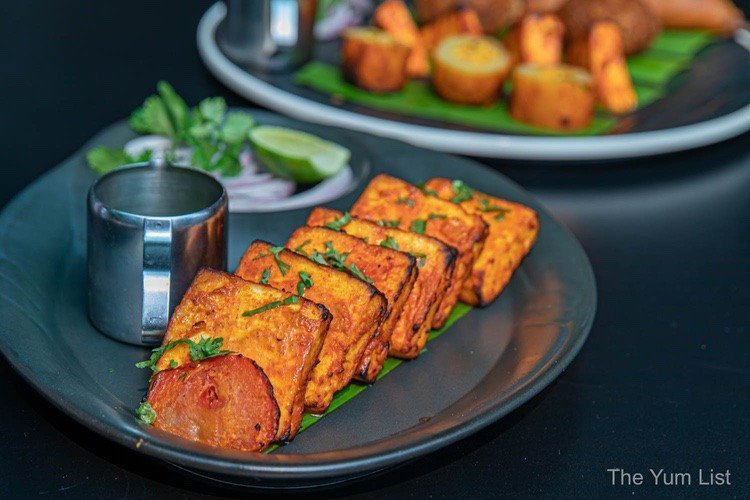 Just as with the cheese, the Vegetarian Platter (RM32) also makes a solid sharing plate. Cutlis (vegetable cutlets), mirchi fritters (long green chillies stuffed with potatoes and coated in gram flour), tandoori aloo (potato) and paneer tikka (cheese) are hearty starters. They come with the standard side of a halved lime, rings of red onion and two chutneys. One chutney is sweet and sour and well-suited to the fried items. The other is the same coriander seen with the cottage cheese and goes well with the bites baked in the tandoor oven.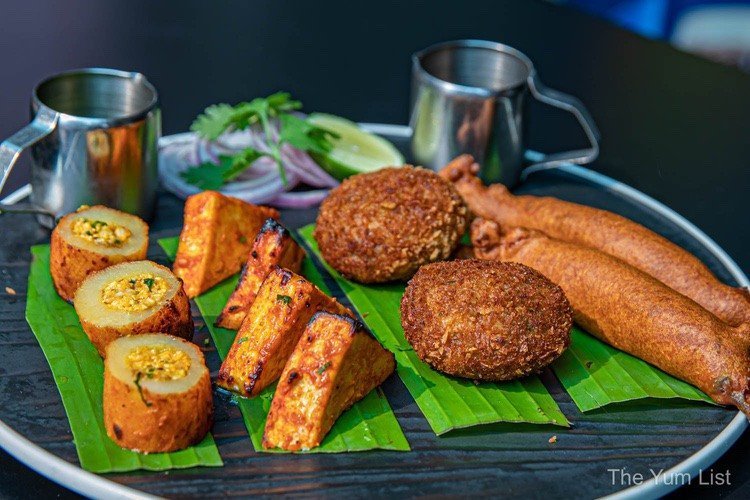 Mains
There are loads of options to soften the edge of hunger in the appetiser menu at Drop Exchange, but mains guarantee tummies will be 100% satiated. Aloo Udaygiri (RM15) see potatoes seasoned with curry leaves, spices and prepared with chef's special cooking technique. It's a simple combo, and I'm told by manager John, that it's an old favourite. Being of a dryer style, soft bread such as naan makes a suitable companion.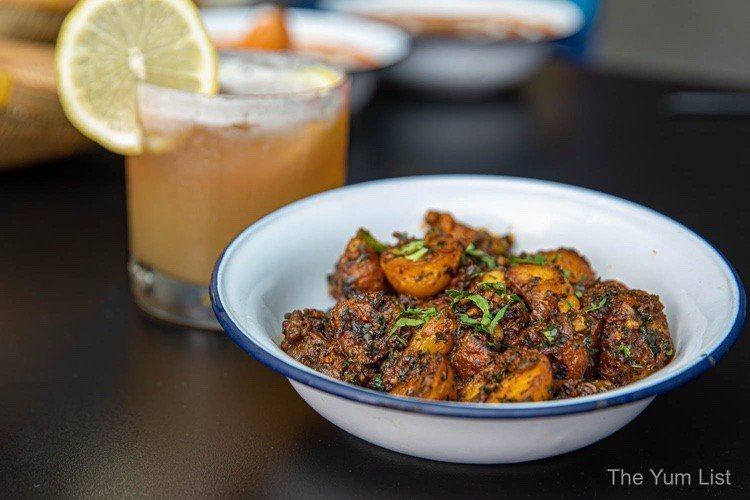 Dal Makhni (RM30) are black lentils simmered with Indian spices. The beans are soaked overnight and then cooked in a pressure cooker, making the dahl very soft. The first spoonful goes in creamy and mild. Heat slowly develops, however, so if you are spice aversive be advised to have a spoon and then wait until the spice kicks in before shovelling more down. This (and the cheese) turns out to be my favourite dish.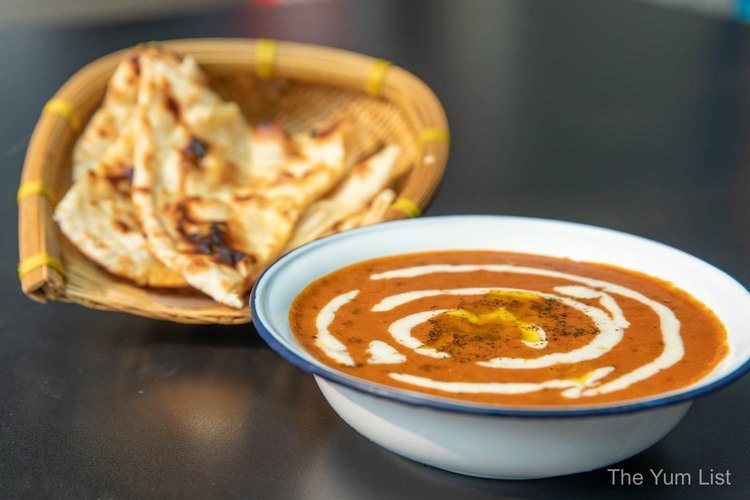 Malai Kofta (RM38) are dumplings made from cottage cheese, nuts and raisins, served in a creamy onion and tomato gravy. There's an abundance of butter and cream, making this recipe intensely rich. I can only manage a few spoonfuls, but those few scoops are very pleasurable.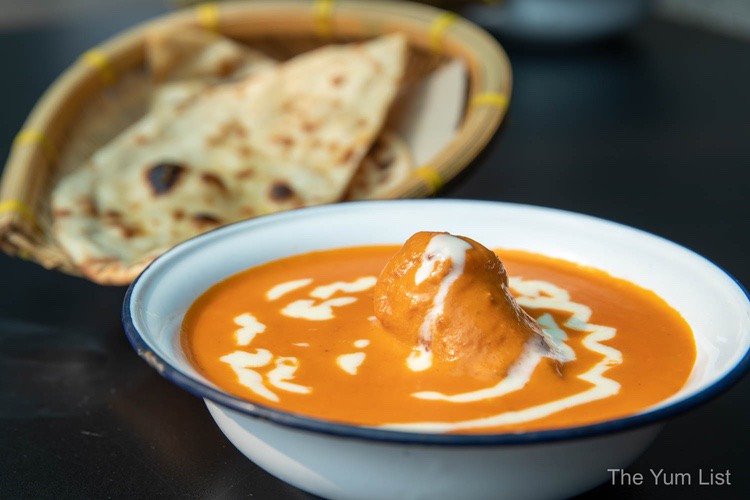 Berry Pulao Vegetables (RM28) get Rich's approval. Fragrant and organic basmati rice is topped with assorted vegetables, fried onions, nuts and berries. Each ingredient is cooked separately, only added together just before serving (which makes it distinctive from biryani where all is cooked simultaneously).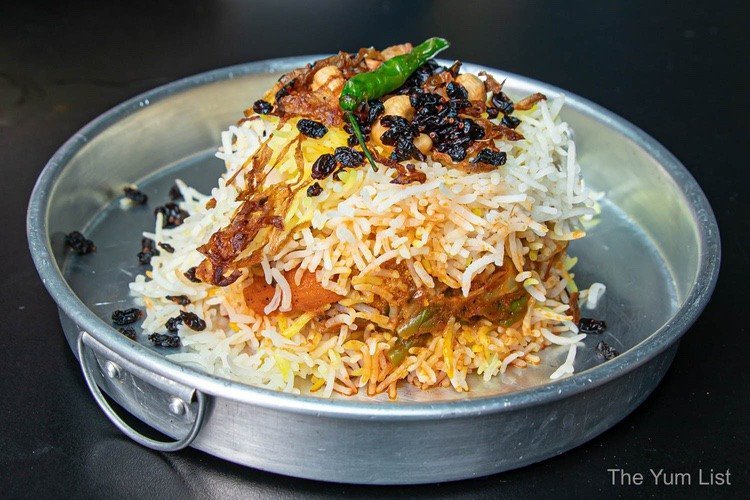 Desserts
Drop Exchange KL offers a compact dessert menu, of which both the Kulfi and Gulab Jamun are recommended to us. Kulfi (RM15) is the traditional Indian homemade ice cream. It's based on slow-cooked fresh cows' milk with saffron, spices and herbs. It's then frozen and served on a stick. You can pick it up and lick enjoyably on a hot summer afternoon (but do be fast in this weather!).
The classic Gulab Jamun (RM15), brings our food tasting to a conclusion. Sweet flour dumplings are soaked in sugar syrup seasoned in several spices including saffron and cardamom. They are definitely a treat for a sweet tooth.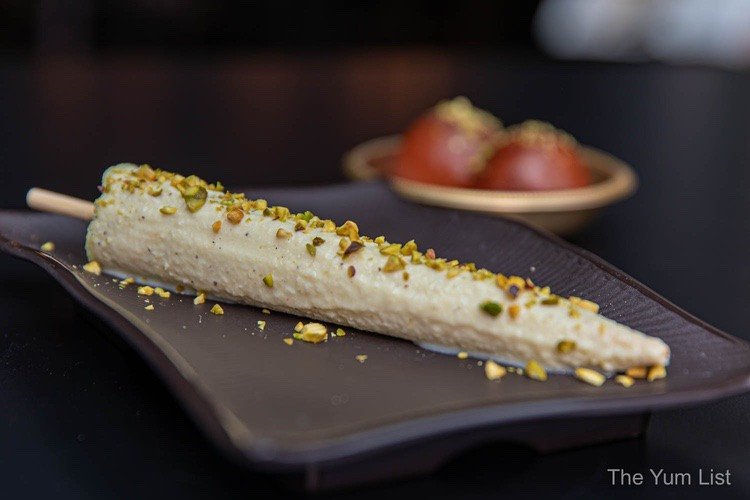 Drop Exchange Bar
You might be wondering where the name "Drop Exchange" came from. "Drop" refers to the fluctuation in the stock market and also to a serve of whiskey. Being KL's first Wall Street-themed bar, guests can view the drink prices from a stock-exchange board, much like the Forex VPS. Prices go up when in high demand and vice versa. The best thing though is that if you download the app, you can "buy" a stock (drink), literally locking it in at that price for the rest of the evening (you can even bid from your home!). It's a bit of fun and a great way to secure a value-for-money night out if you are savvy on your trades.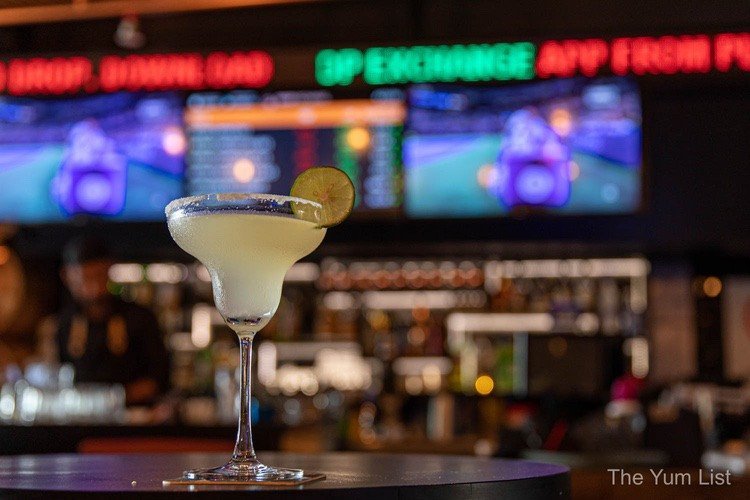 Drop Exchange KL Review
Trading drinks at Drop Exchange KL on the "stock market" is undoubtedly a unique concept and a whole lot of fun to initiate an evening. The hearty Indian food menu, however, is what will keep guests returning. Grandmother-style recipes prepared with authenticity are bound to attract Indian food lovers from across the city.
Reasons to visit Drop Exchange KL: delicious Indian recipes; don't miss the mirchi fritters and berry pulao vegetables (Rich's favourite) and the chargrilled cottage cheese and dal makhni (my loves); a fun bar concept where guests can "trade" their drinks on the "stock market"; BONUS: The Yum List readers get 20% off your food bill by making a reservation and mentioning this offer.
Drop Exchange KL
K-G-3, SOLARIS MONT KIARA
NO 2, Jalan Solaris, Solaris Mont Kiara
50480 Kuala Lumpur, Malaysia
Whatsapp +6 012-608 9066
+603 6412 2113
[email protected]
www.facebook.com/dropexchange
Drop Exchange Solaris Opening Hours
Monday – Saturday: 11 am – 2 am
Sunday: 5 pm – 2 am
Find more restaurants with good vegetarian menus in Kuala Lumpur here.