Mish Mash Penang
Monica Tindall
In their own words, Mish Mash Penang, "… dedicates itself to the art of fine drinking. Serving craft cocktails, artisanal spirits and more than 80 different varieties of whiskies sourced from different parts of the globe." That sounds right up our alley, or street, Muntri Street to be precise.
Mish Mash bar is unlike many of the newer cocktail bars, which have dedicated quite an investment in setting, entrances and the whole hidden-bar craze. Instead, it sits unpretentiously in its historic home on Lebuh Muntri, providing a welcoming mood, and casual, old-school European-style charm.
Although there is a food menu here, the team at Mish Mash is renowned for cocktails. A significant list of classics and an ever-changing compilation of craft beverages provide something for both the traditionalists and the revolutionaries.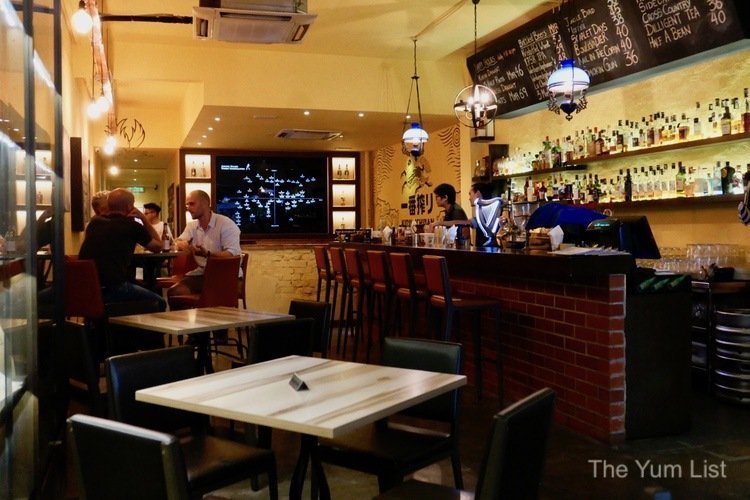 Mish Mash Penang Menu
We're fortunate to get a sneak peek of their upcoming menu. Due to launch towards the end of September, it should time nicely with the publication of this piece. Themed around Malaysia's diversity in both nature and in culture, look for the thread of local ingredients and nods to traditions, such as woven garnishes on beverages.
Our introduction is with Asam Soda. This bright and spunky drink features Cask Islay single malt, tamarind sugar, cranberry juice and soda. While it's light and refreshing, it has a certain depth to it as a result of the smoky whisky. Bartender Spencer says, "it's like having a summer barbecue party in your mouth." Garnished with dehydrated radish slices and a woven mat of carrot, we appreciate the detail that has gone into prep.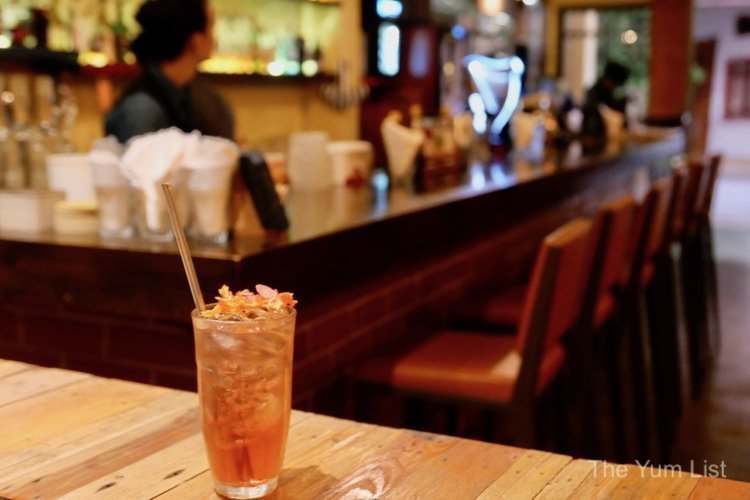 Inspired by the classic Margarita, Like Sekeping is on a base of chilli-infused tequila with Giffard Triple Sec, calamansi, asam sekeping and smoked mushrooms. Representing little pieces from all over Malaysia, it combines many flavours creating harmony and unison. Garnished with dehydrated red dragon fruit and mushrooms, the dried top adds smoky, nutty and an umami balance to the drink.
Doing exactly as the name suggests, Punch Cakes offers mouth-filling flavours. Brugal light rum is shaken together with grapefruit juice, banana and jackfruit puree, and elderflower syrup. Served in a tin mug, with a round of orange sponge cake on the side, it could be a complete afternoon snack. Fortunately for me, the cake cleanses the pungent jackfruit from the palate (not my favourite fruit). Hubby is happy to polish it off, but I'm not taking another sip.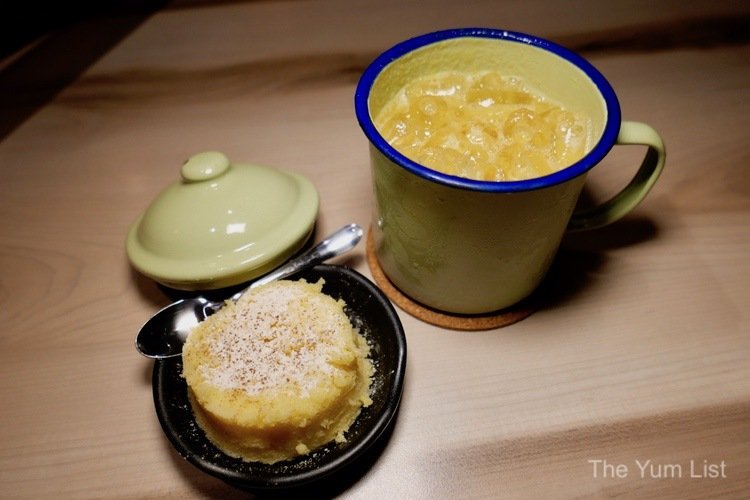 Lastly, we end with a dangerous evening tipple, When the Sun Goes Down, at Mish Mash Penang. It's another Brugal light rum-based drink. This round, however, it's sweetened with mango and redcurrant puree, coconut cream and shredded palm sugar. It's a spin-off a tiki drink and tastes deceptively like a mango smoothie or tart mango lassie. The rum is completely disguised. This one goes down far too easily.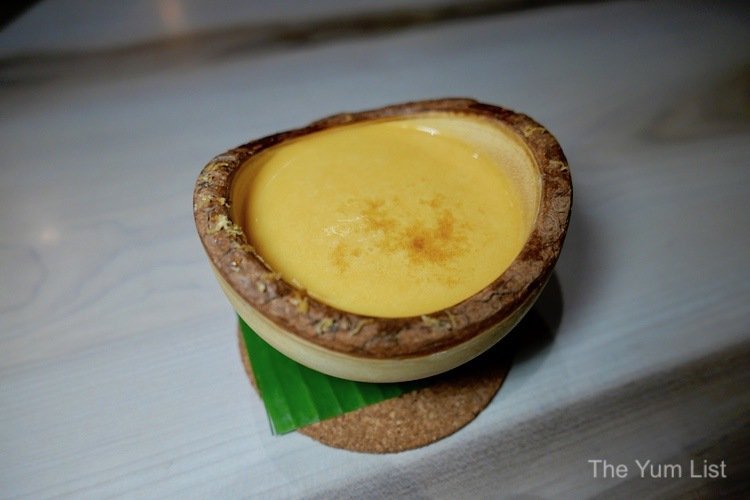 Mish Mash Penang Review
Although I do love the hunt of a hidden bar and the pizzaz of some of the newer establishments, Mish Mash Penang offers a comfortable drinking environment where the focus is the beverages above all else. Serious cocktail enthusiasts would do well to pull up a seat at this bar and be soothed by a classic or wowed by an innovative recipe.
Reasons to visit Mish Mash Penang: excellent craft cocktails celebrating local ingredients in a casual setting.
Mish Mash Penang
Cocktail Bar Georgetown
24, Muntri St, 10200 George Town
Penang, Malaysia
www.facebook.com/mishmashpg
+6 017-536 5128
Mish Mash Penang Opening Hours
Tuesday to Sunday, 5 pm-midnight
Find more on Penang's exciting food and beverage scene here.