Penfolds 2019 Collection
Words: Kitty Lang   Photos: Monica Tindall & Supplied by Penfolds
The Penfolds 2019 Collection was recently launched in Kuala Lumpur, and I was particularly excited to taste the line-up. As a young(ish) lass in Edinburgh, I was lucky with the variety of wine I had to choose from. Guided by our very own female Master of Wine (Scotland's only one), I soaked up everything she could throw my way. I was even cheeky enough to work part-time in a wine shop, just for the discounts. Combining the knowledge of quality wine, access to the product, and a reduced price, premium wines from Penfolds were often in my glass. So, it was with great pleasure and fond memories that I attended the launch of the Penfolds 2019 Collection at Blackbyrd Kuala Lumpur.
Penfolds 2019 Collection Malaysia
Leading us through the tasting, was Samuel Stephens, Penfolds Brand Ambassador. With Penfolds turning 175 this year, there was much catching up to do! Sam expertly regaled the history of Penfolds. In 1844, Dr Penfold emigrated to Australia. Together with his wife Mary, he sold their home, The Grange, to start their new life Down Under. Their money went a lot further than expected in Australia, so they were not only able to buy a house but also 500 acres of land. Along with the move, they brought vine cuttings from the south of France (specifically Shiraz and Mouvèdre) to make their own wine.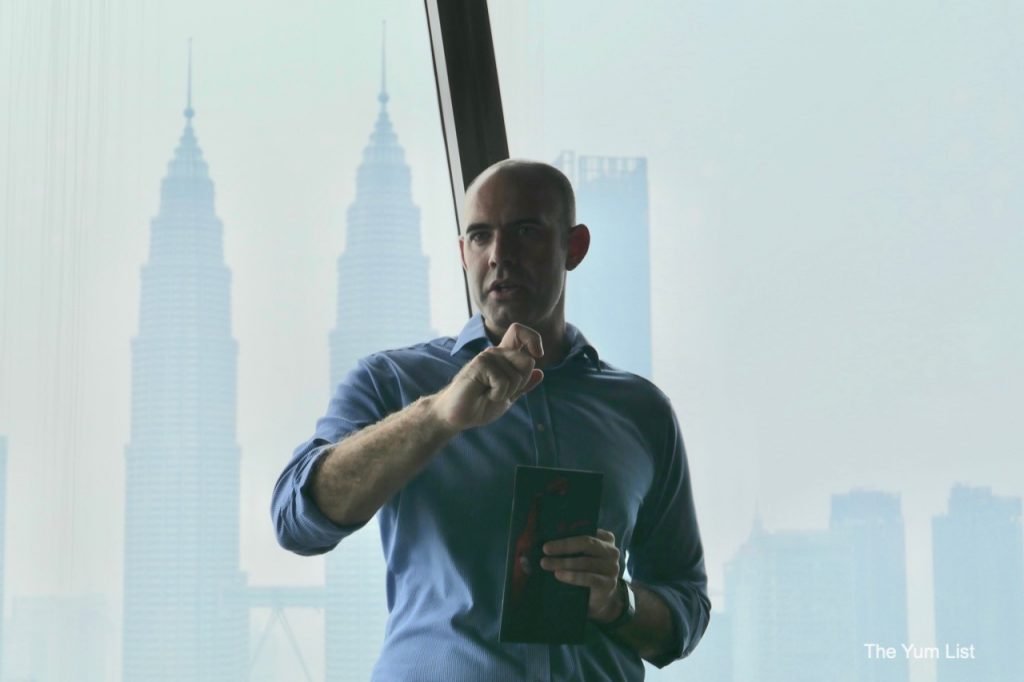 Wine History
As a hobby, Dr Penfold created a fortified wine, which he began to prescribe as a tonic. 'Customers' ultimately started travelling to the clinic, not for treatment, but to buy the Penfolds tonic wine. Mary, a shrewd businesswoman, survived her husband by 20 years and eventually monetised this asset. For 100 years, Penfolds' signature was sweet fortified wine, something they still produce to this day.
In 1948, Max Schubert became Penfolds' first winemaker. Later, inspired by a trip to Bordeaux, he altered the style of winemaking from blending to vintage style. After universal dislike, of his dry reds, Max was ordered to shut it down. He secretly, however, continued his trials. After 10 years he achieved some success and became the forefather of what The Grange has become today. Each BIN (Batch Identification Number) was a numbered trial batch, which was systematically tasted. His particular star creations were BIN 58 and BIN 389. Once they were approved, the real skill was in successfully replicating them, year in, year out. This nicely leads us on to the tasting!
Penfolds New Releases for 2019
Penfolds White
Penfolds 2018 Bin 311 Multi-Regional Chardonnay
A white begins the first of our tastings of the Penfolds 2019 Collection. Unlike the deep yellow of an older-style Aussie Chardonnay, the 2018 Bin 311 Multi-Regional Chardonnay presents a pale green-yellow hue in the glass. The nose offers subtle buttery notes and tropical fruits. This is reflective of the blend of grapes from the cool climate of the Adelaide Hills, Tumbarumba and the Tamar Valley in Tasmania, which is a granite mountain. The granite terroir lends itself to the high acidity, citrus and minerality. This is an elegant wine, with flavours of lime and greengage. Due to using 20% new French oak and 80% seasoned oak, this wine does not have the punch-you-in-the-face oakiness, often found in 90's chardonnays. The malolactic fermentation gives it a subtle complexity. This drop would pair well with seafood dishes, particularly light steamed fish.
This is the first year Penfolds have created a multi-regional blend as opposed to a single harvest varietal, and hence it is included in the 2019 collection. The grapes are grown throughout South-east Australia, juiced and transported by boat at just above zero, to their final destination, where they are fermented in the same barrel hall. Doing this allows the winemaker to decide the perfect time to cease fermentation and when to blend. In my view, he did this perfectly!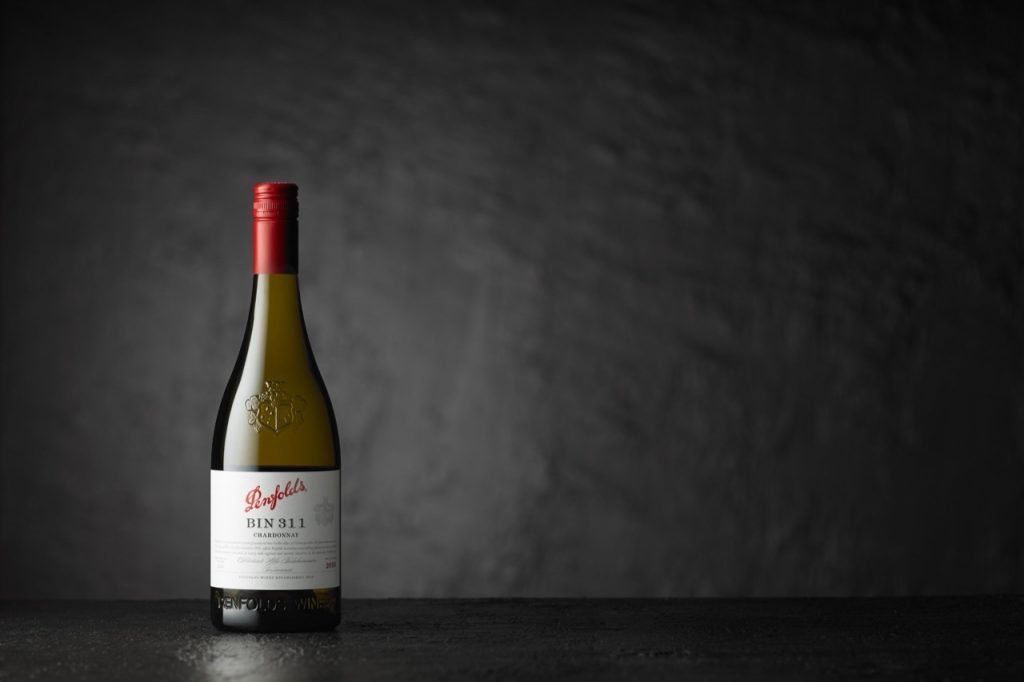 Penfolds Reds
2017 Bin 28 Multi-Regional Kalimna Shiraz
The particular blend of grapes for the 2017 Bin 28 Multi-Regional Kalimna Shiraz in the Penfolds 2019 Collection, hails from the Barossa Valley and McClaren Vale. Both are slightly warmer regions than those of the chardonnay. Vanilla flavours arise from the seasoned American oak. And, in typical Shiraz form, we find ripe, round, black-cherry at the front of the palate, spice and pepper notes in the middle and chocolate at the end. These come together to deliver something very similar to a black-cherry gateau. The creaminess, combined with the pencil shaving flavours makes for an approachable, easy (too easy) wine. Unsurprisingly, this is Penfolds' most popular offering. To maintain the consistency, year on year, as well as balancing the grape juices, Penfolds keep the oak as similar as possible. This is just as important as the grape itself. While drinking well now, this will age for another 30 years. It would be interesting to have 30 bottles and try one per year, to see its progression!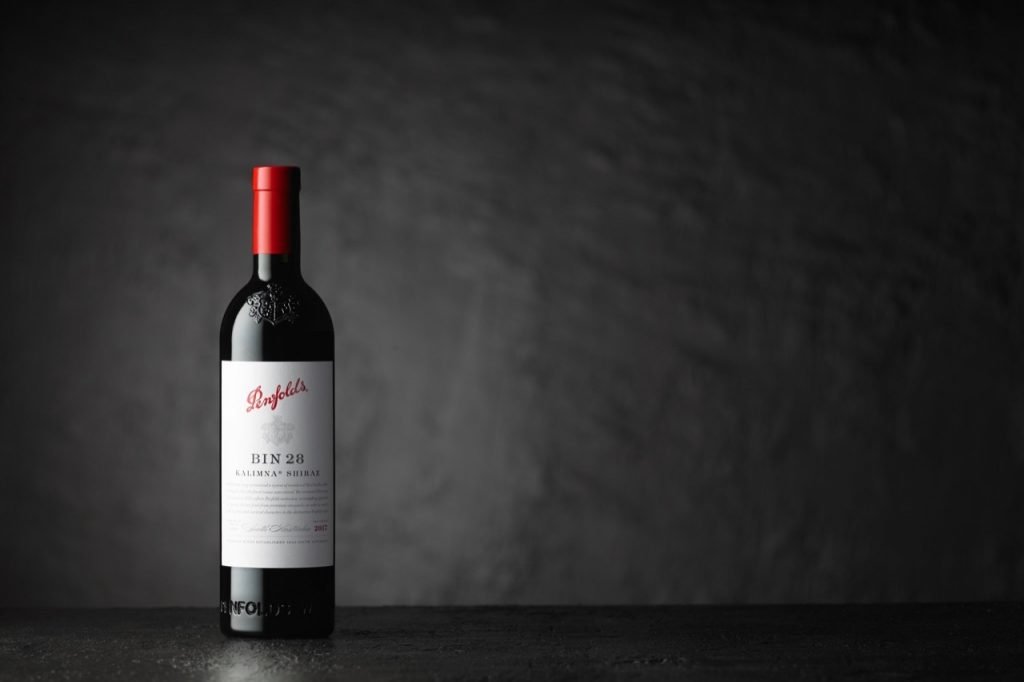 Penfolds 2017 Bin 389 Multi-Regional Cabernet-Shiraz
Penfolds 2017 Bin 389 Multi-Regional Cabernet-Shiraz is made of 52% Cabernet Sauvignon and 48% Shiraz (this particular year – the percentage alters depending on the harvest). This has a deep red hue, notes of eucalyptus and cassis from the cabernet and is more herbaceous than the previous wine, with expressions of mustard, chives and thyme. With even tannins, this would go well with cold cuts, or lamb or beef curry. Known as 'Baby Grange' due to its 60% oaking in one-year-old Grange barrels and 40% new oak, this is the most collected wine in Australia as well as being the most gifted.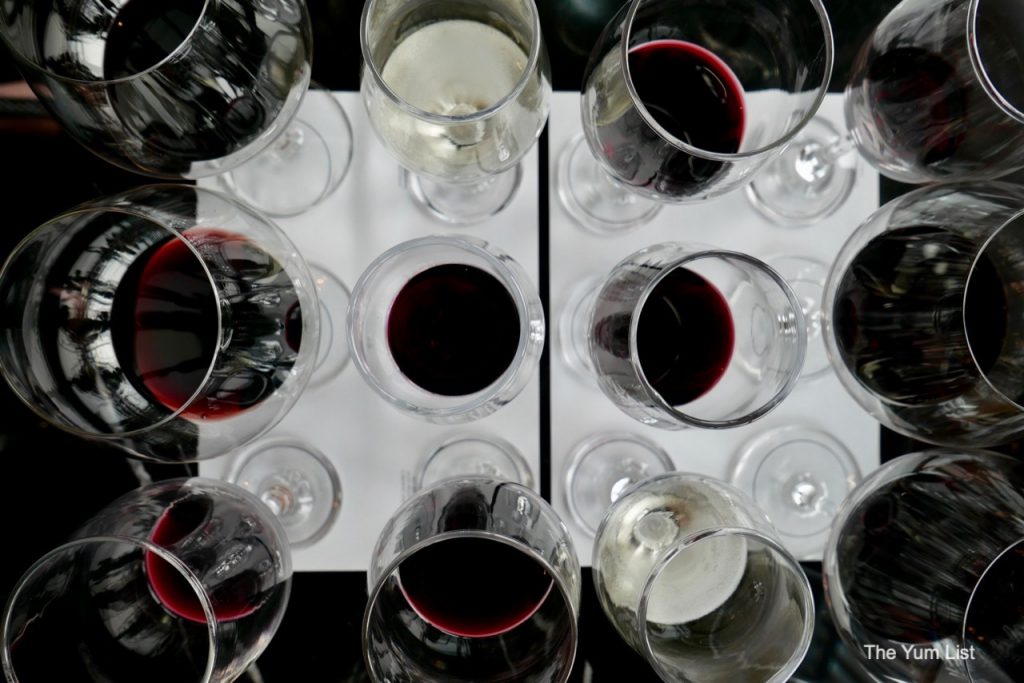 2016 St Henri Multi-regional Shiraz
The 2016 St Henri Multi-regional Shiraz is an alternative style of Shiraz in the Penfolds 2019 Collection. Deep brick in colour, it is deliberately matured in huge, 50-year-old oak barrels, to avoid any real oak character in the finished product. Again, with soft tannins, there is a pure expression of black fruits both on the nose and palate. There is certainly a creaminess and full mouth-feel. It would be a perfect pairing to a big, juicy steak.
2004 St Henri Multi-Regional Shiraz
To directly compare how Penfolds' wine ageing works, we tried St Henri 2004 immediately after the 2016. The year of 2004 was particularly favourable for Australian wine due to high winter rainfall and a mild start leading into a hot March and April. As expected of a more mature Shiraz, the dried fruits come through, with very forward prune, similar to fruitcake mix, with eucalyptus, mint and other kitchen herbs. Greater complexity makes way for more elegance with a slight chalkiness, molasses and pipe tobacco on the finish. What was even more interesting, was to subsequently go back to taste the 2016, which demonstrated its comparative youth and tight fruits. The 2004 is a real crowd-pleaser.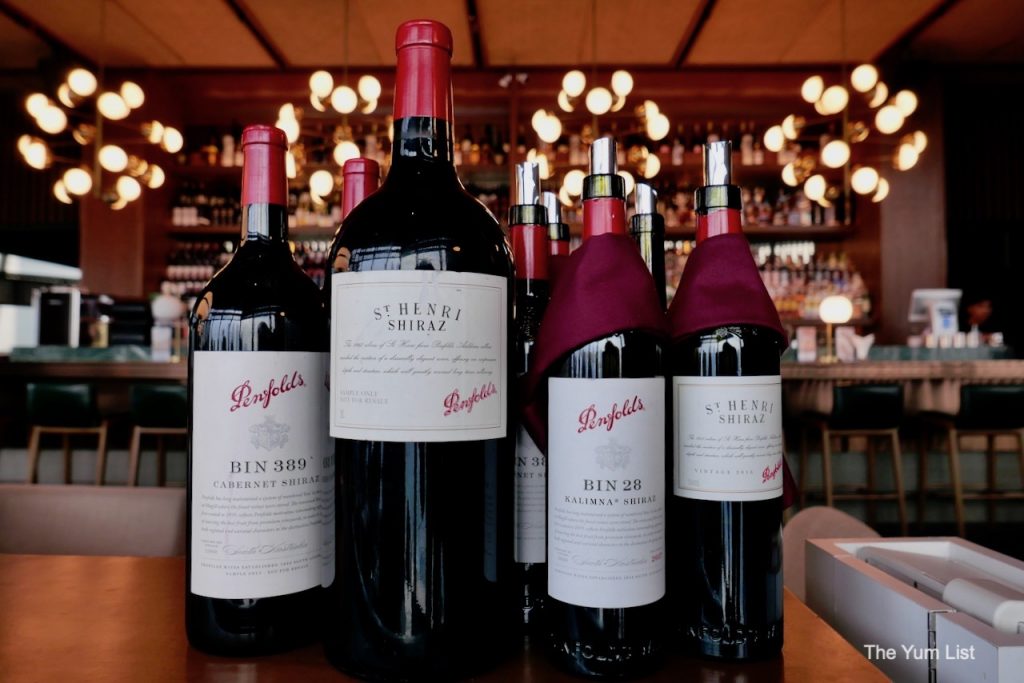 2017 RWT BIN 798 Barossa Valley Shiraz
The 2017 RWT BIN 798 Barossa Valley Shiraz is a single-varietal to an alternative of the multi-regional sourcing of the wines presented thus far. RWT, meaning 'Red Winemaking Trail', was the name given to the project at inception. It offers far more forward oak, owing to the 15 months spent maturing in 70% new and 30% old French oak, with superb acidity. Black fruit and flint combine with green flavours of olives, garden herbs and capers. It definitely benefits from decanting and pairing with protein to break the tannins.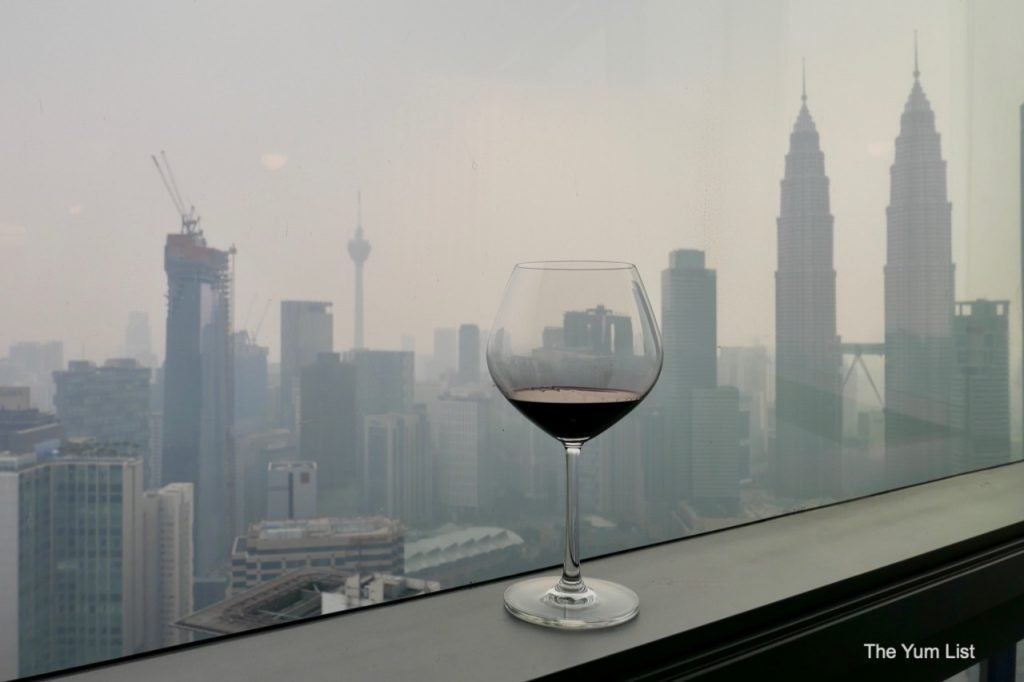 Penfolds 2019 Collection
The characteristics of the different wines in the Penfolds 2019 collection are brilliantly varied while remaining true to their recognised styles. The team have shown strength in producing consistent, reliable wines. It is not difficult to see why their fine wines continue to be regarded as some of Australia's best.