Pink Hope Afternoon Tea KL
Monica Tindall
In conjunction with Breast Cancer Awareness Month, Hilton Kuala Lumpur is collaborating with The Estée Lauder Companies Malaysia in offering a Pink Hope Afternoon Tea Set. A generous RM30 from every set sold will be contributed to the National Cancer Society of Malaysia. The Pink Hope Afternoon Tea is an exclusively customised three-tier set for this campaign, and every purchase comes with a small gift back of samples of Estée Lauder products.
Pink Hope Afternoon Tea
Served in The Lounge at Hilton Kuala Lumpur, the backdrop for the Pink Hope Afternoon Tea is stunning double-story floor-to-ceiling windows looking over the lush treetops of Lake Gardens. Here you can take an elegant table for two or grab a group of friends and pass a pleasant afternoon indulging for the good.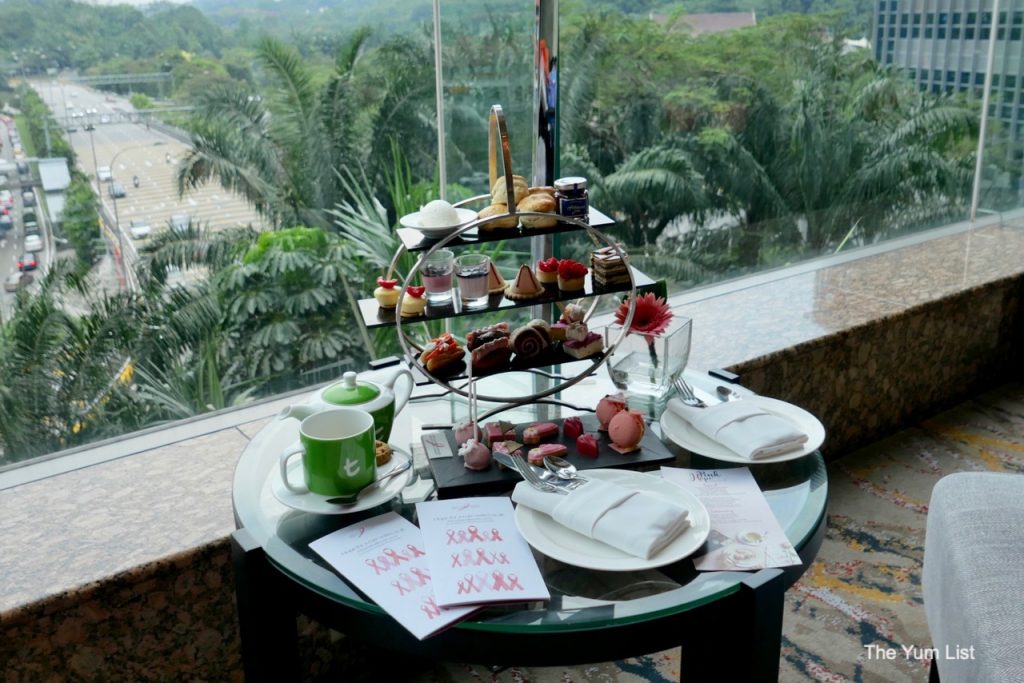 The Set
Three tiers and a side plate of delicacies offer both savoury and sweet bites. Hued with the natural colours of berries and beetroot, the treats are given an anti-oxidant boost. The choice of ingredients is in line with the current direction of Hilton's Mindful Eating pillar, focusing on food and beverage experiences that support a healthy lifestyle.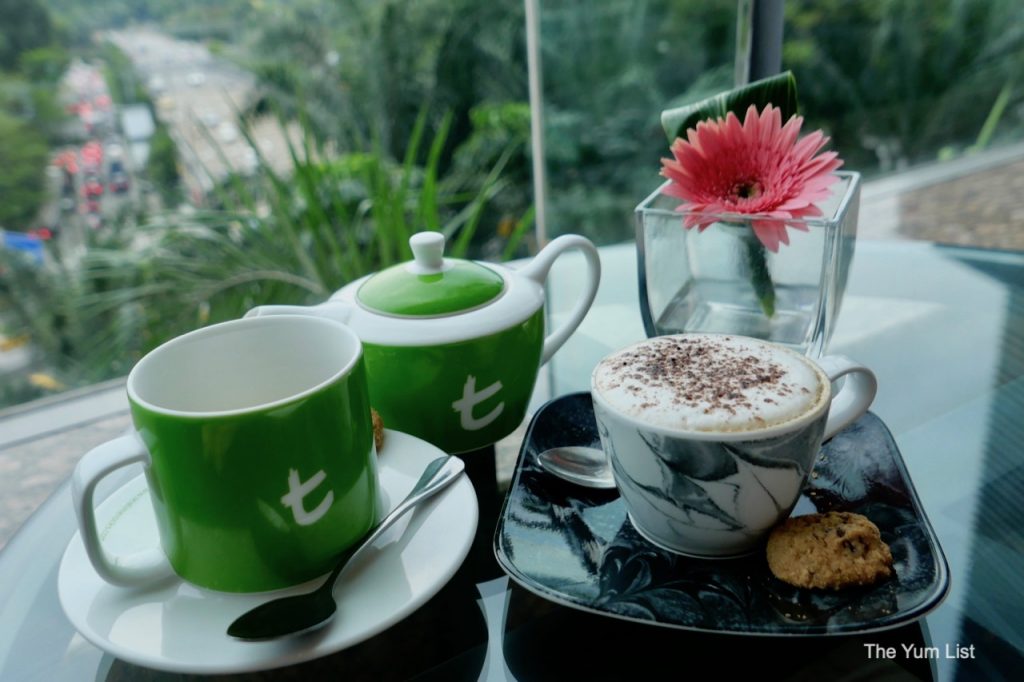 Sweets
Sweet tooths can take their pick from the Pink Hope Afternoon Tea from pistachio raspberry slice, red velvet cake pop, classic opera slice, mini raspberry tart and pink macarons filled with white chocolate. Or, nibble on a cookie with royal icing, vanilla cheesecake with raspberry or white chocolate mousse and hibiscus panna cotta. Each is individually crafted and furnishes a delicate balance of flavours. If you're planning on conserving your calories and only choose a couple to indulge, don't miss the lusciously moist cake pop and the pistachio raspberry slice.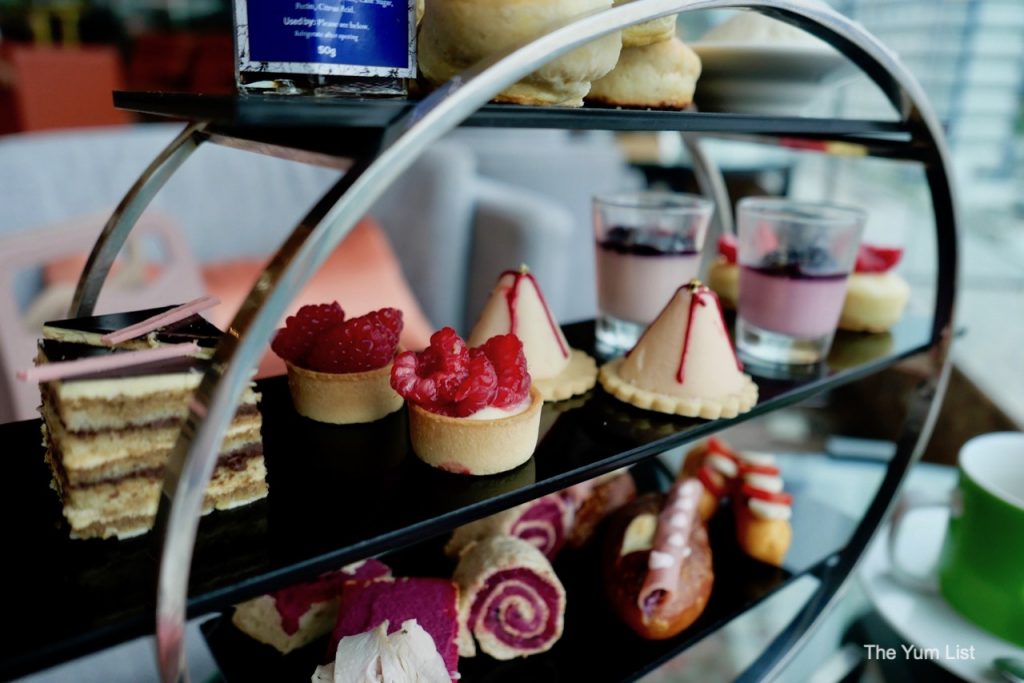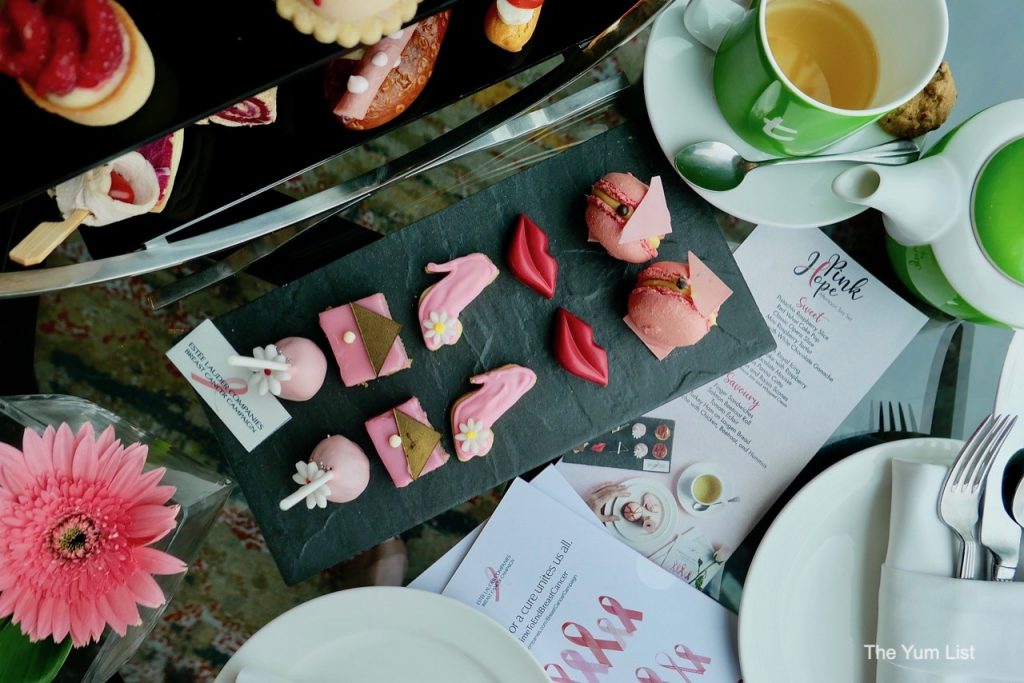 Scones
There must be scones, and in this set, you get both plain and raisin. The pink theme is continued with hibiscus jam and whipped cream. The scones are served warm and are good examples of the classic; a little thick to the bite yet light and delicate at the same time.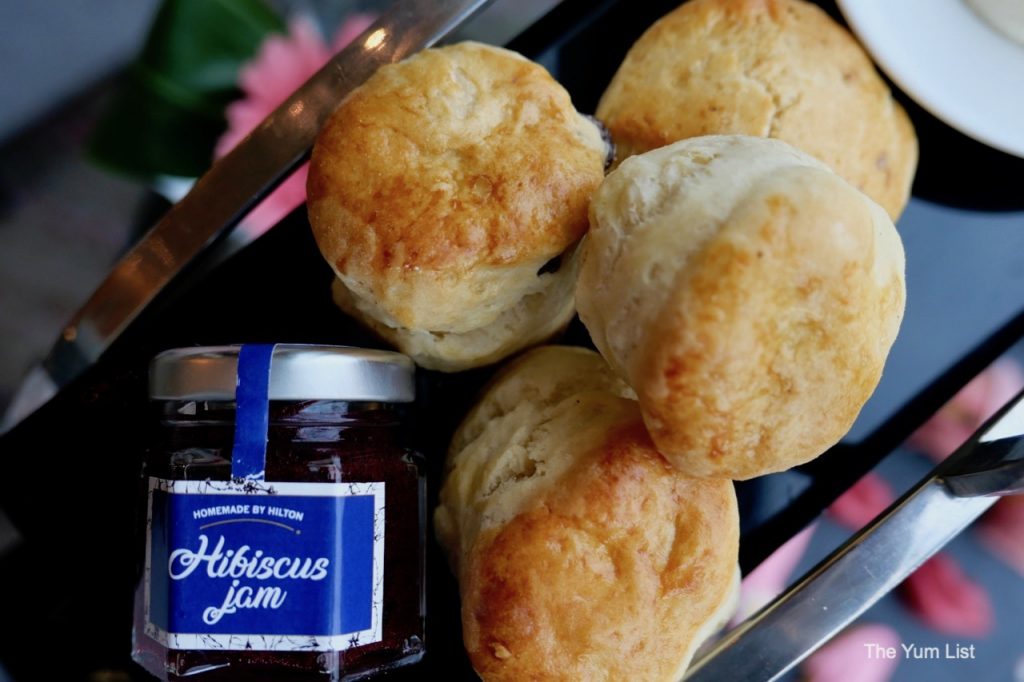 Savouries
The savoury inclusions are finger sandwiches, salmon beetroot roll, tomato éclair, turkey ham on laugen bread and mini brioche with chicken, beetroot and hummus. Again, if you're restricting your consumption, go straight for the salmon roll and the turkey ham on laugen bread.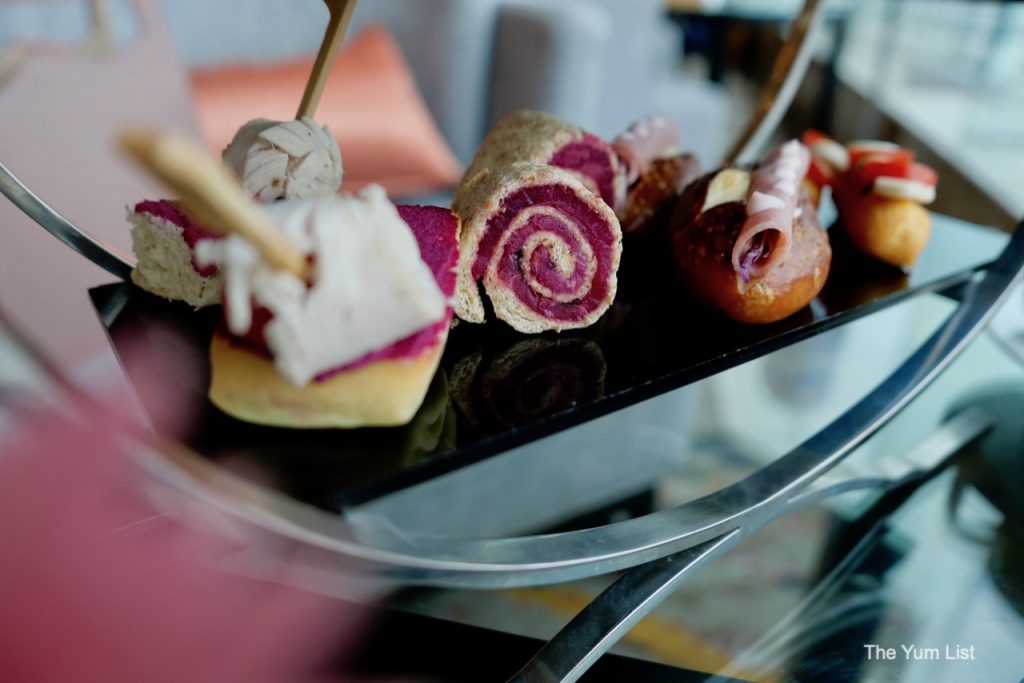 Pink Hope Afternoon Tea Review
The setting in the Lobby Lounge of the Hilton Kuala Lumpur is a delightful location for the Pink Hope Afternoon Tea. Service is excellent. The set is both pretty and delicious, and a good chunk of the proceeds go to assisting the National Cancer Society of Malaysia in research and awareness. Make some time this October to enjoy it.
The Pink Hope Afternoon Tea is served from 2:30 pm – 5:30 pm on weekdays, 12:00 pm – 6:00 pm on weekends. It is priced at RM148 nett per person with RM30 from every purchase going to the National Cancer Society of Malaysia.
Reasons to visit: indulge in a pretty afternoon tea while contributing to a great cause; stylish lobby lounge with stunning views.
Hilton Kuala Lumpur at KL Sentral
3 Jalan Stesen Sentral
Kuala Lumpur 50470, Malaysia
+6 03 2264 2264
[email protected]
www.facebook.com/hiltonkl
+603 2264 2264