RyoRi – Yakitori & Beer
Words: Vincent Chin    Photos: Monica Tindall
According to research, barbecue and beer make people happy. Yes, you can Google that, but when Japanese yakitori barbecue and craft beer come together, we are talking about the next level of happiness! Yakitori is ubiquitous to the streets of Japan. Smoke billows from makeshift stalls and izakaya bars to welcome Japanese salarymen for after-work small bites and merriment. And now, with the introduction of Ryori to the kitchen of The Great Beer Bar, KLites can partake in similar joys.
RyoRi at The Great Beer Bar
Just over a month old, Ryori is the new yakitori kitchen at The Great Beer Bar (GBB). For fans of Japanese grilled skewers and craft beer, you are in for a treat as there are over 220 types of craft beer from 15 countries to pair with your barbecue! This is a place where you kick back to indulge in good beer, comfort food and a long conversation with your friends.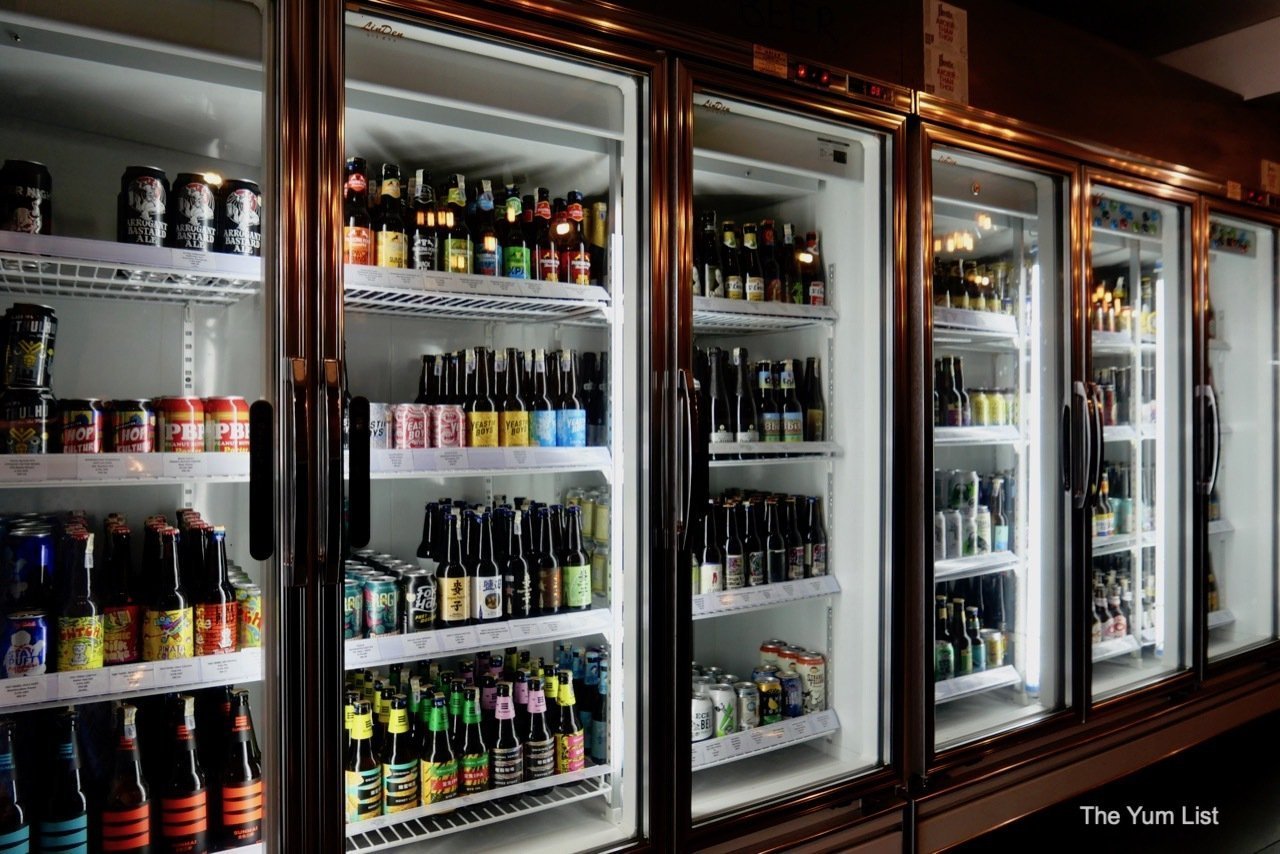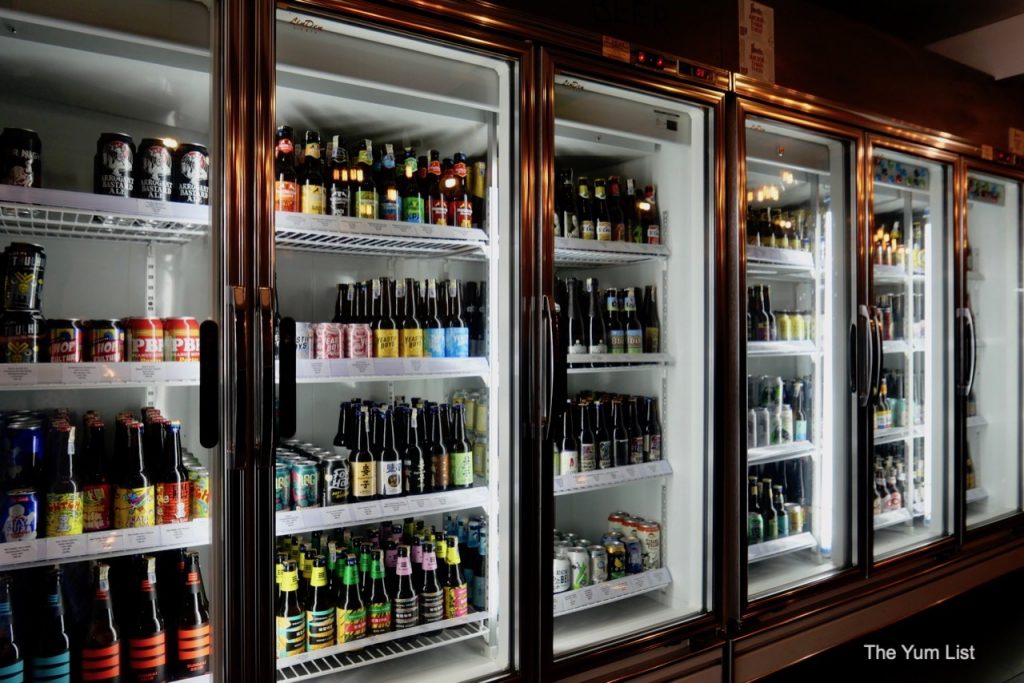 RyoRi Menu
We tried lots off the grill – seafood, vegetables, chicken and red meat – paired with recommended beer to accentuate the flavours of both. This is probably the only yakitori restaurant in town with such an extensive range of craft beers for indulgence.
Craft Beer & Barbecue in PJ
Seafood and Pilsner
We started our session at RyoRi with a head-banging selection – Stone Enter Night Pilsner (RM42); a limited edition beer formulated as a result of a collaboration with Metallica. Yes, the Metallica! This light pilsner paired well with skewers of grilled Shishamo (a small, saltwater fish) (RM13), Squid (RM13), Smoked Duck (RM12) and Rock Lobster (RM17). A special mention should be given to the herb-infused lobster skewers topped with fried garlic, chopped chillies and scallions. Each bite was a blissful mesh of taste; the sweetness of the lobster, garlic tang and a punch of heat from the red chillies.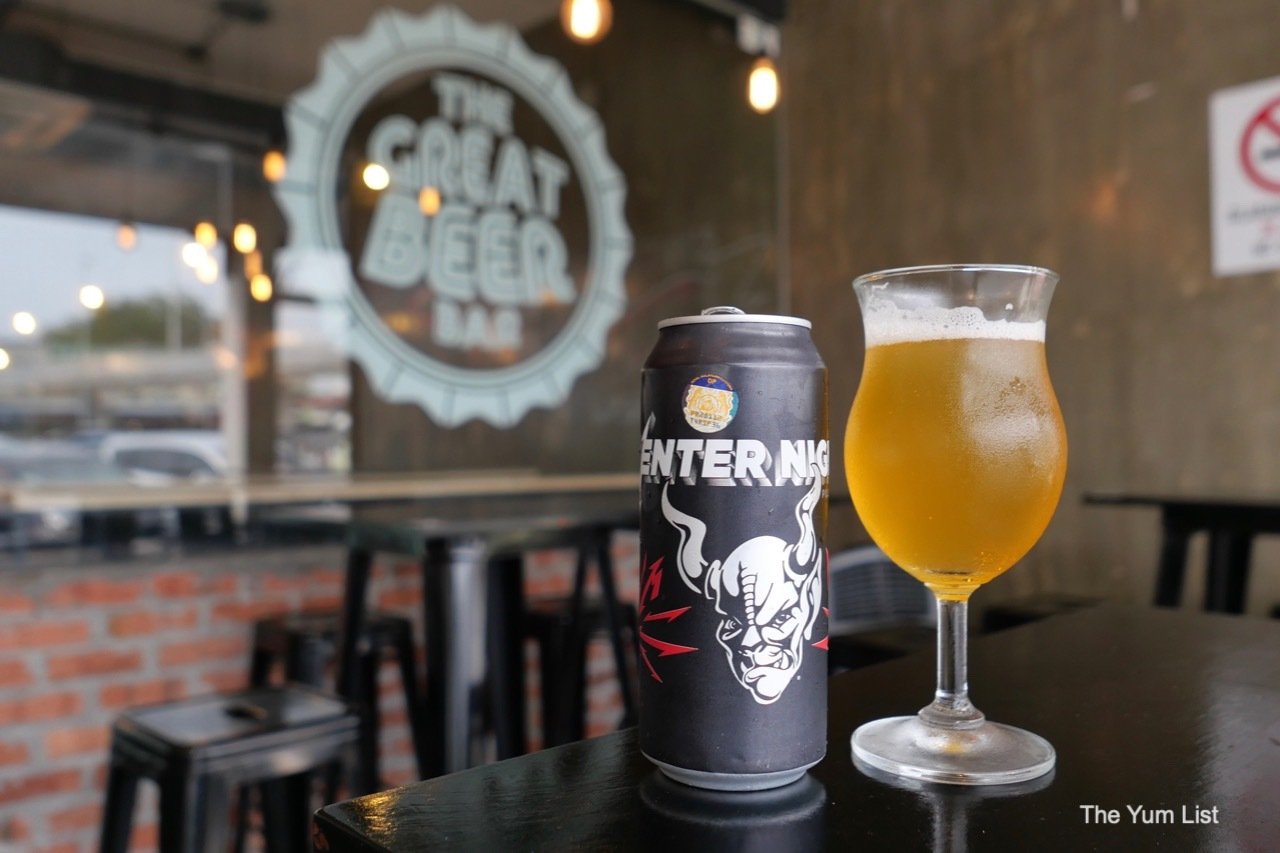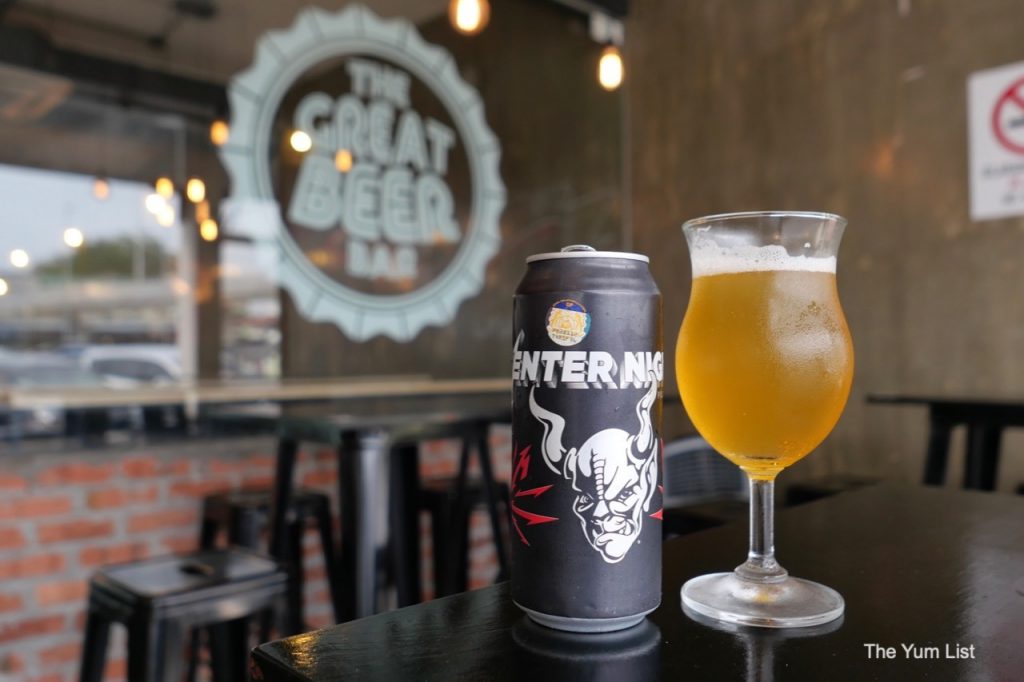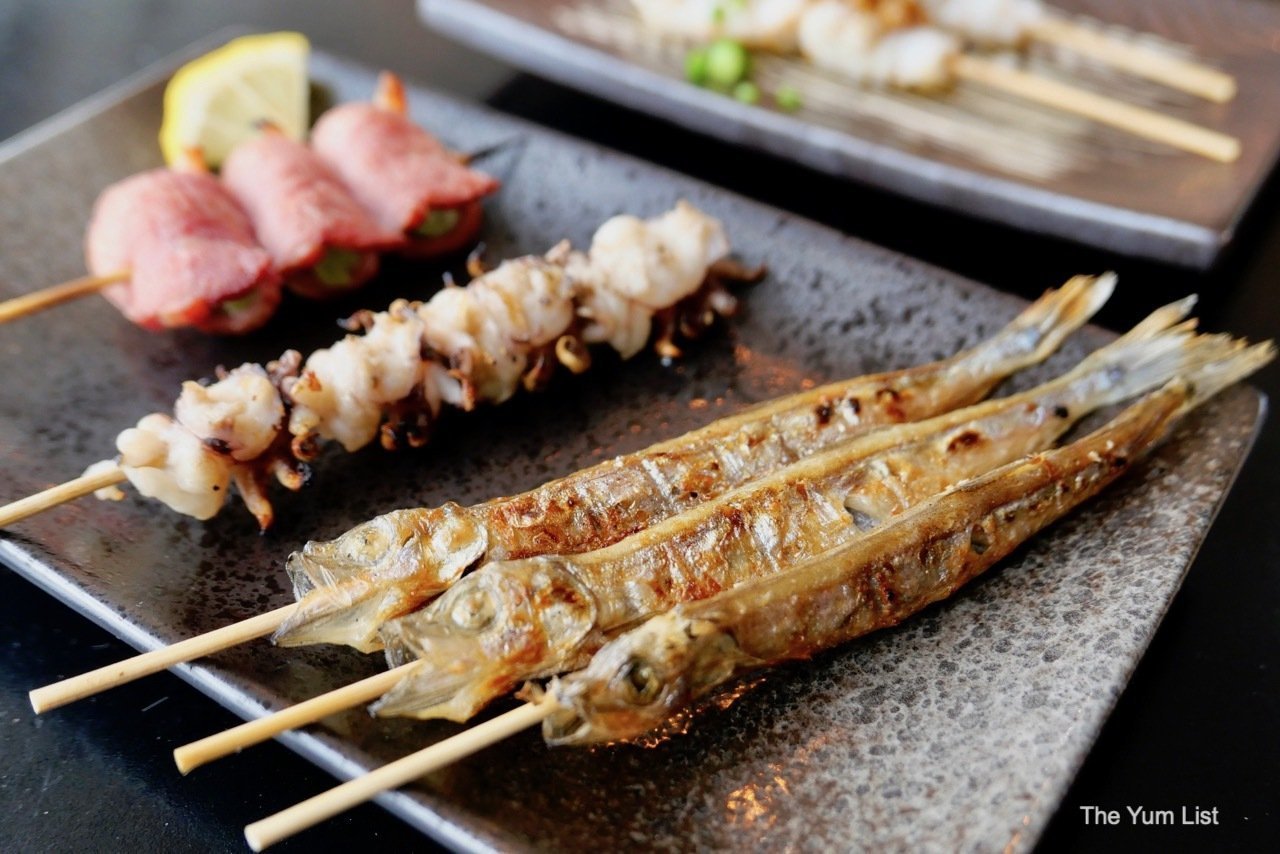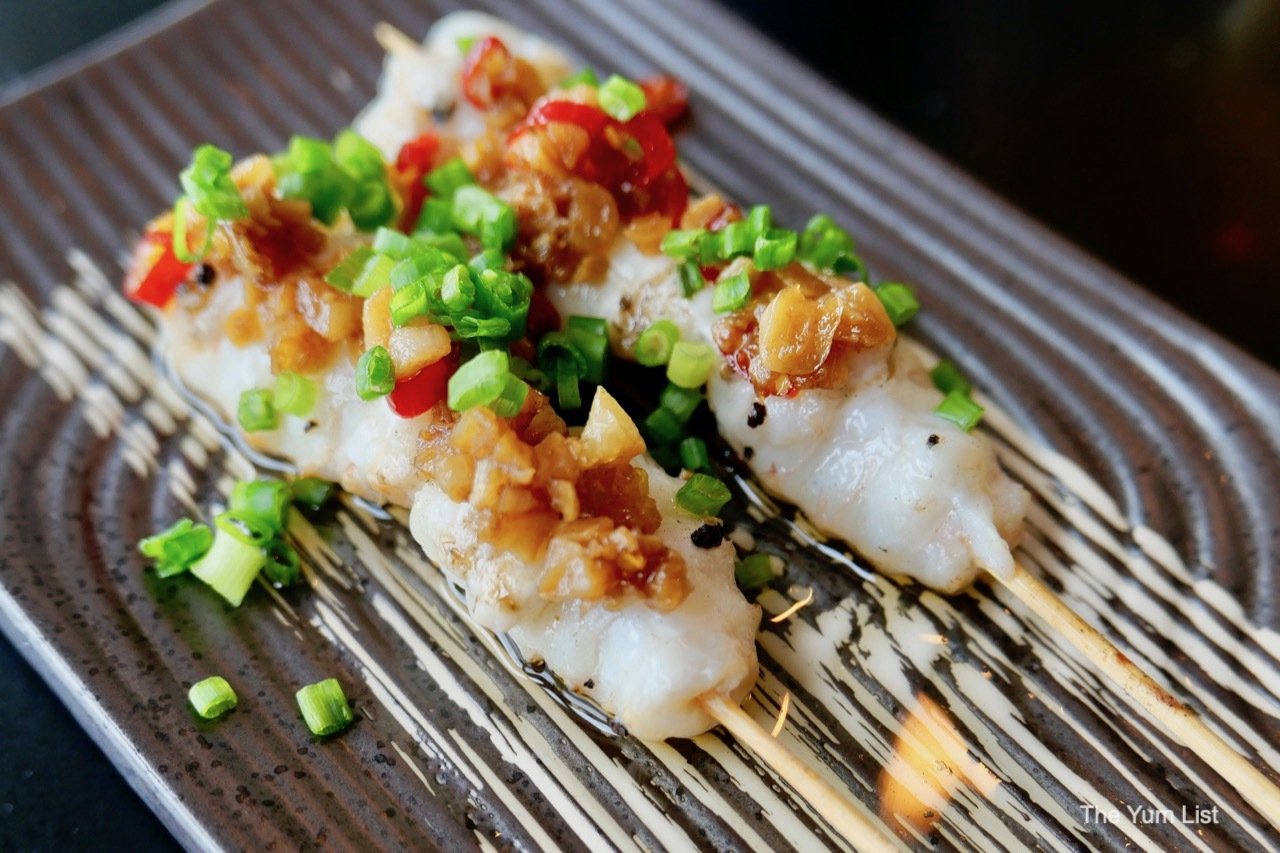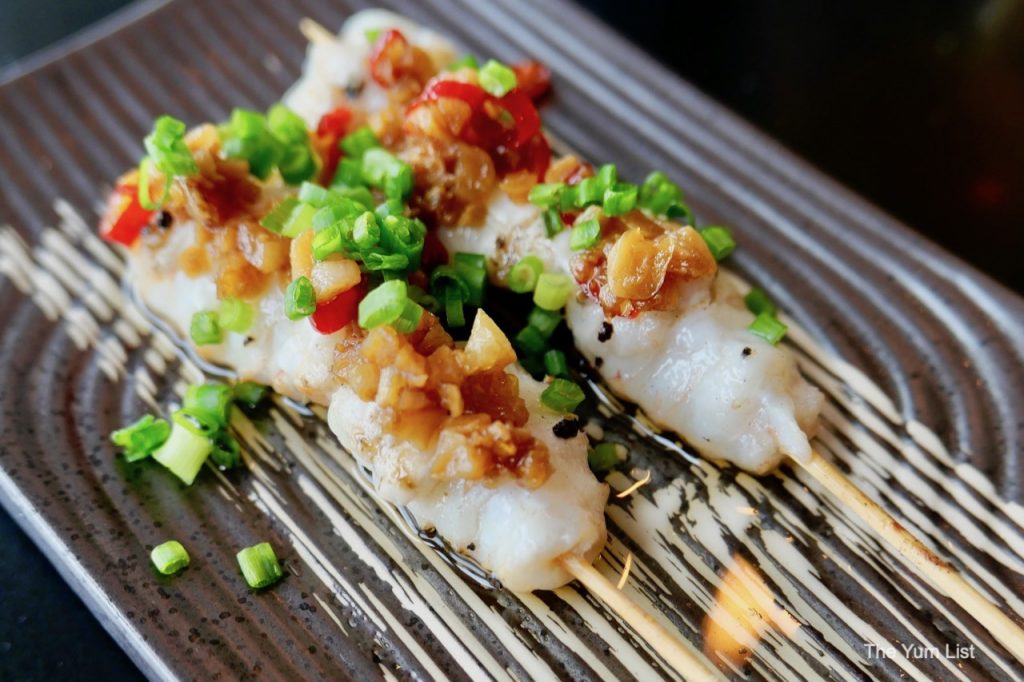 Vegetables & Lager
One thing about craft beer you can count on is a bit of humour in the labels. We smiled at the Omnipollo "Lucy" Helles Lager (RM44), with a picture of a loose tooth on the can, content that our tender skewers would not be the cause of one for ourselves. Grilled vegetables from RyoRi are an ideal mate for the crisp, golden lager.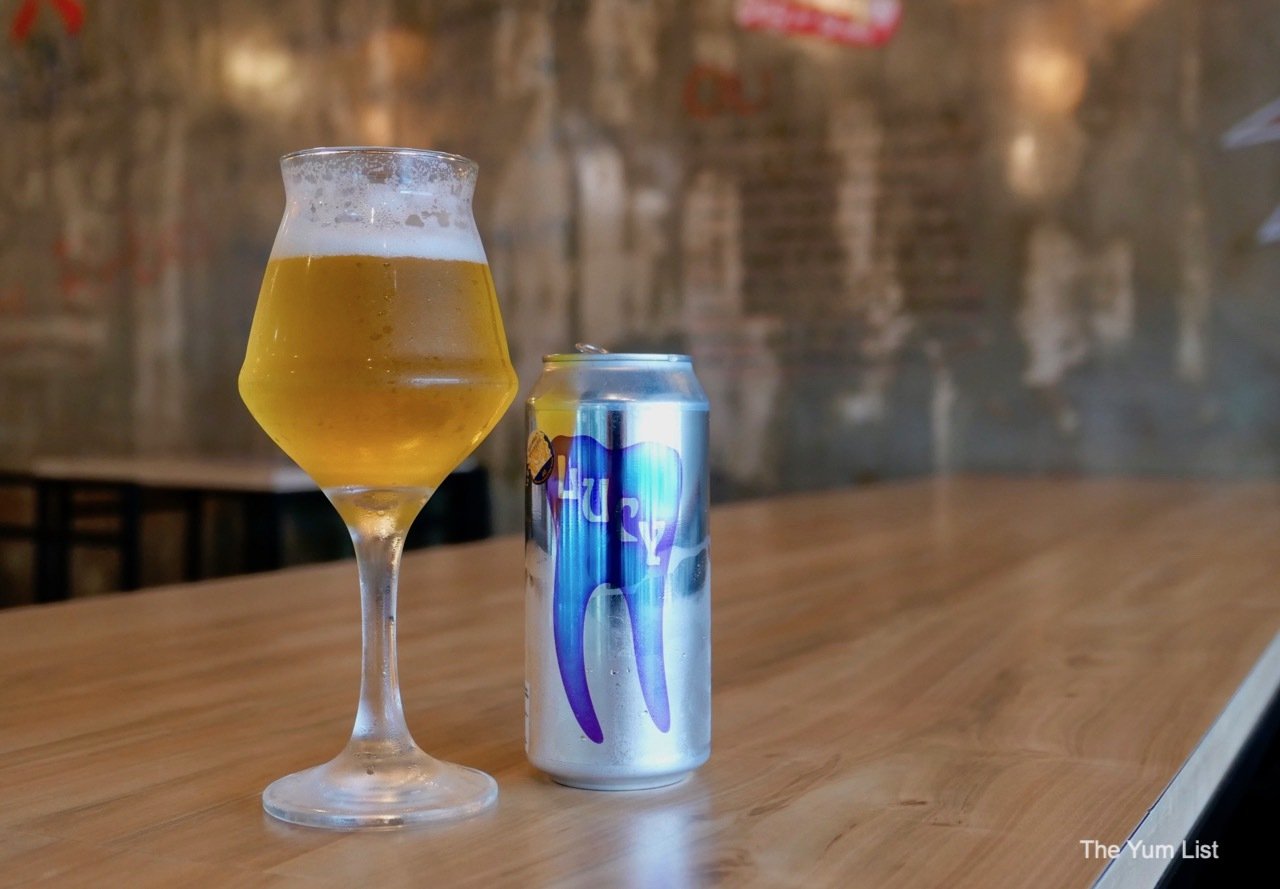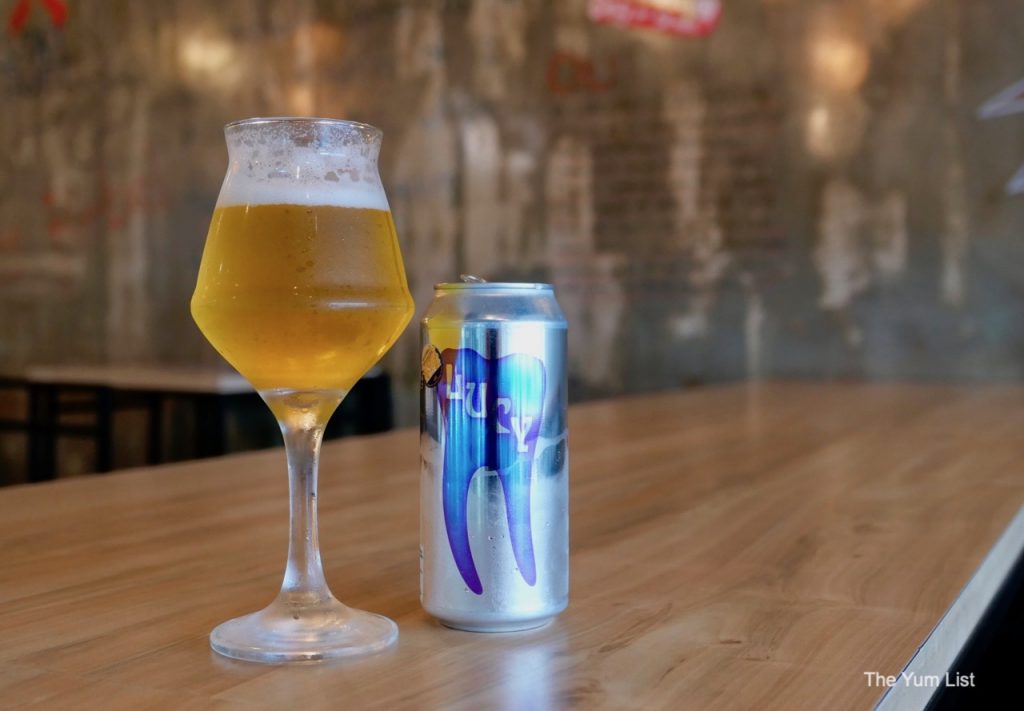 The guilt-free vegetable platter came with skewers of lightly charred Okra (RM4) that was smoky on the outside and soft within. A duo of mushrooms also made an appearance with caramelized fresh Shitakes (RM4) and meaty King Mushrooms (RM5) that were lightly basted with a sweet Japanese soy mirin sauce. Grilled Garlic (RM4) and Gingko Nuts (RM4) added a sweet and nutty mellowness to this combination. The foil-baked and buttered Enoki Mushrooms (RM5) crowned with shaved bonito flakes topped the flavour scale for its richness. Baked Eggplant (RM4) seasoned with a soy mirin sauce was lighter yet equally delicious.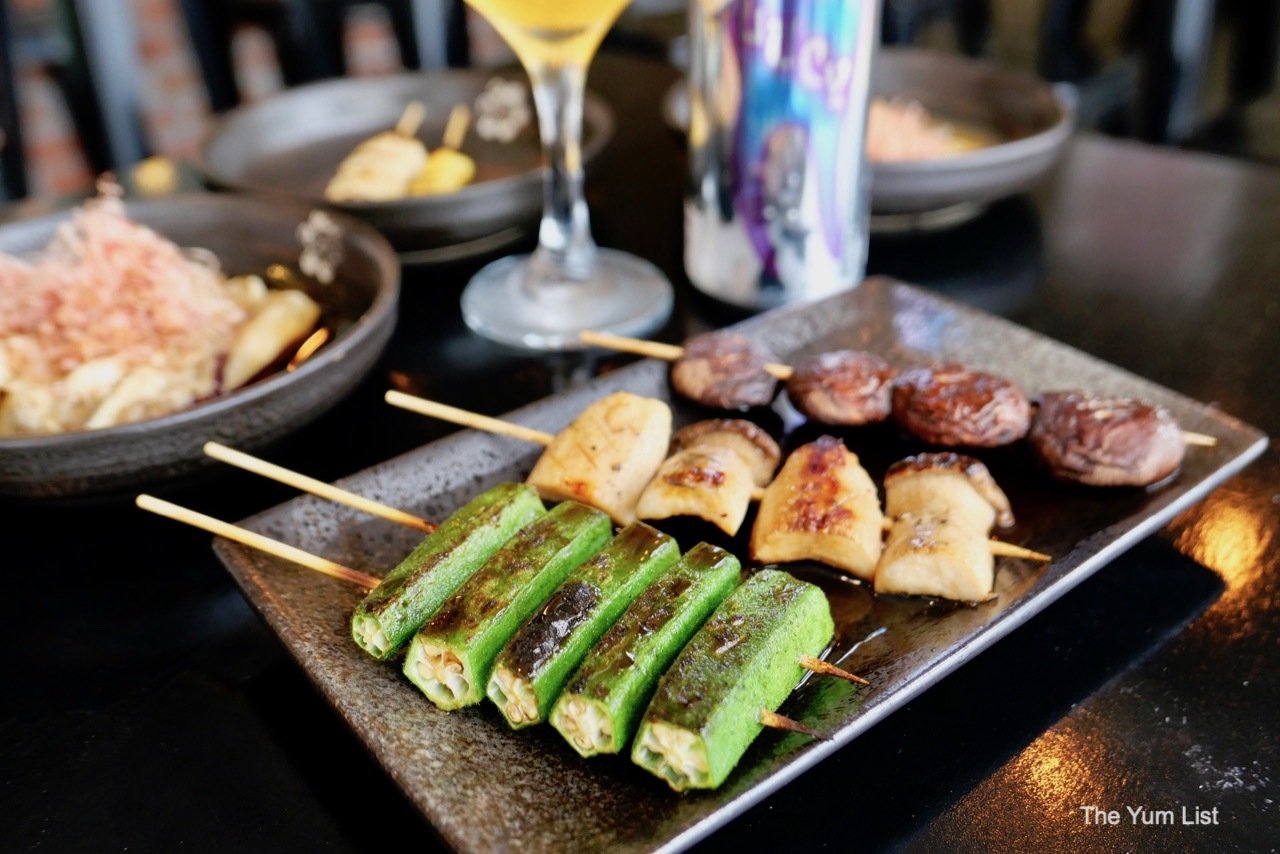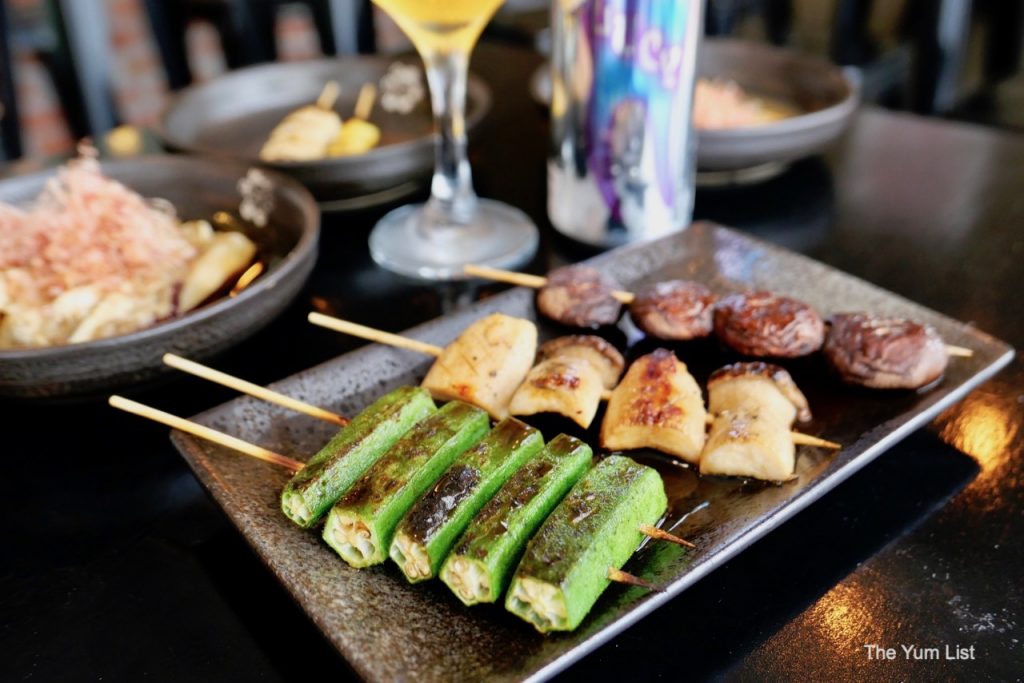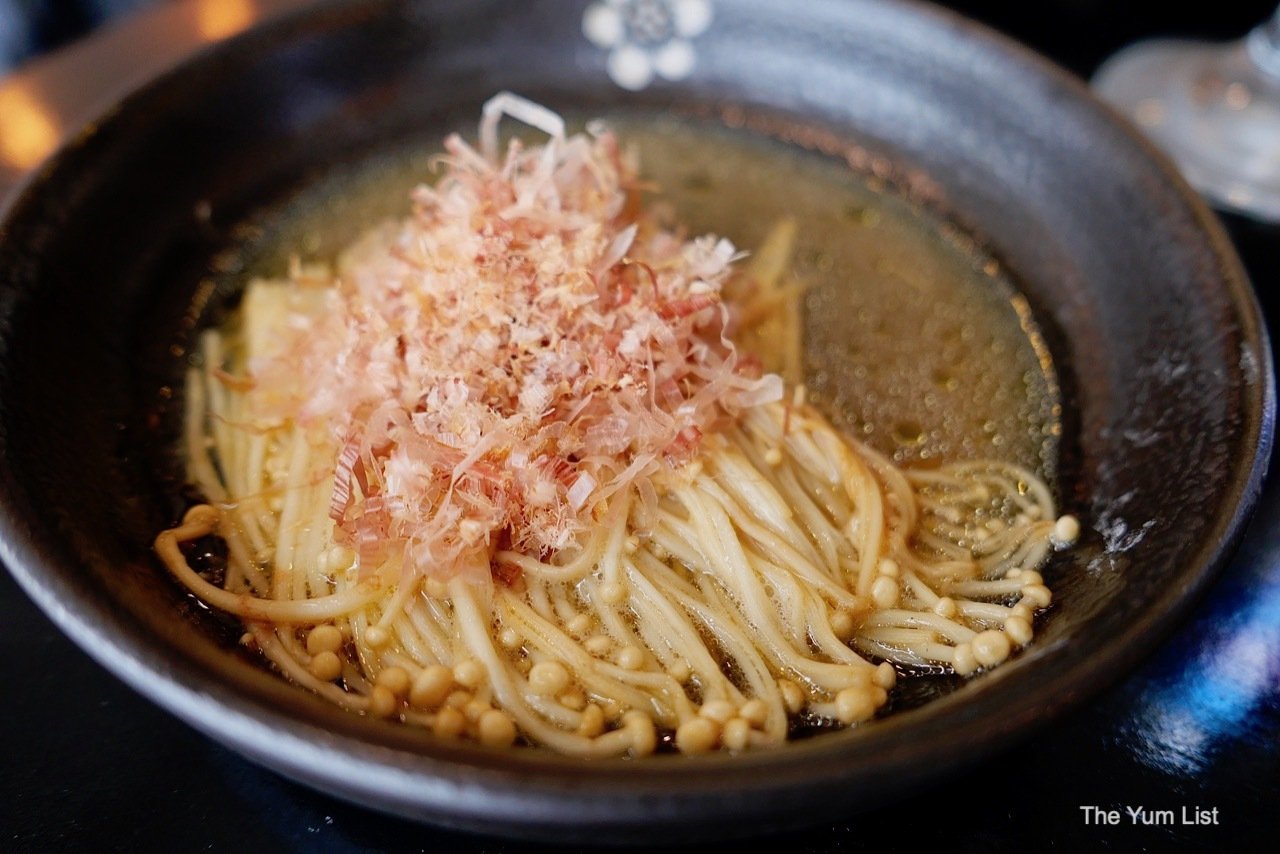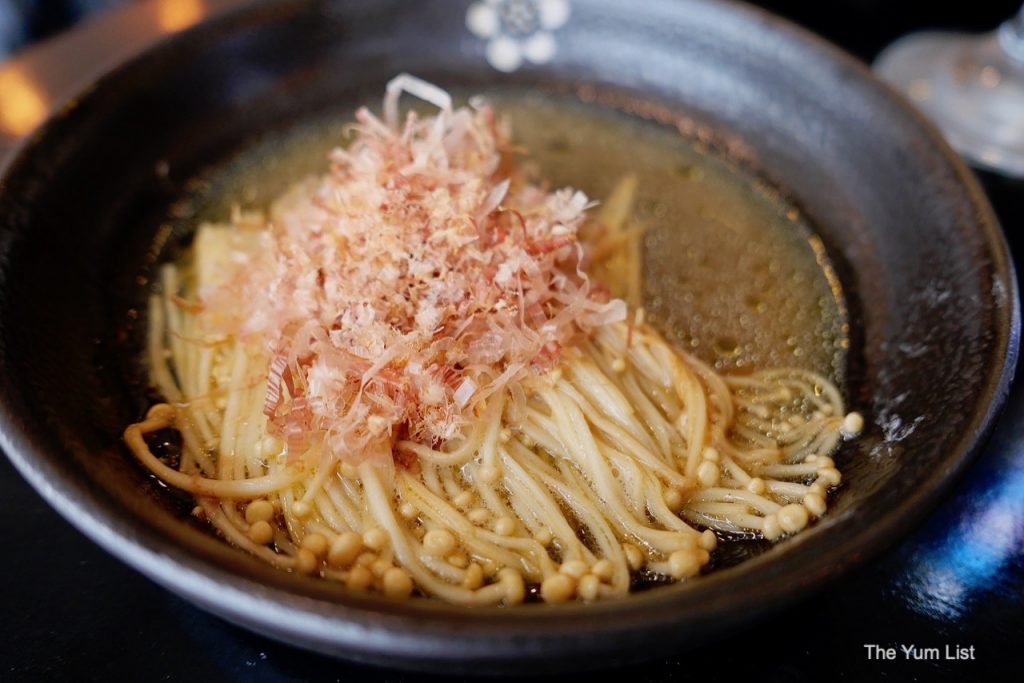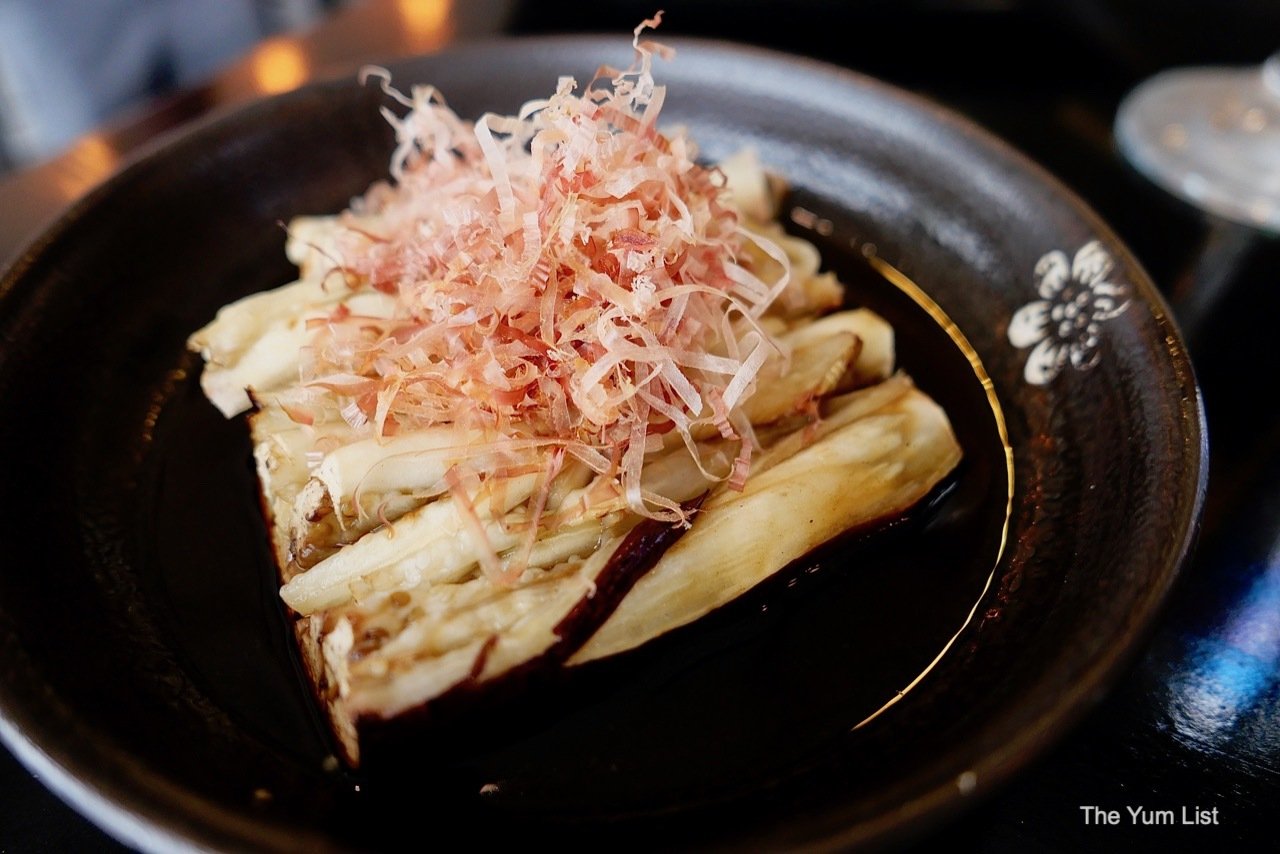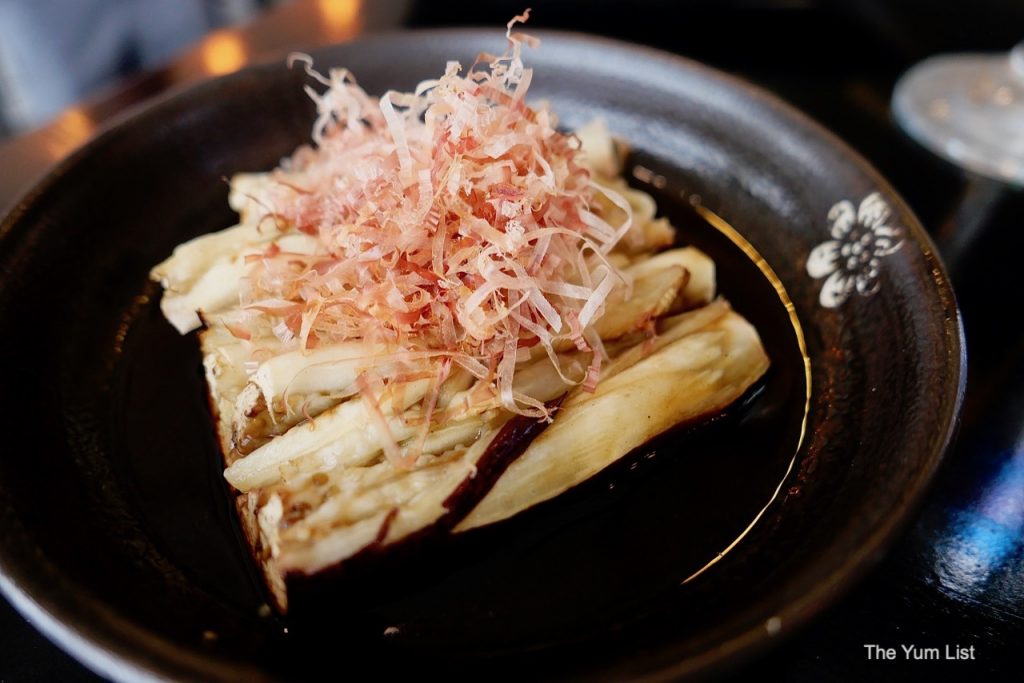 Chicken & IPA
The epitome of good yakitori is chicken, and, RyoRi's inviting array of chicken skewers can keep a drinker's momentum in full swing for an entire night. Don't miss the lightly salted Wings (RM7), succulent Gizzard (RM5), crispy Skin (RM5), tender Thigh with Leek (RM6), soft Tail (RM6), popping Quail Eggs (RM5) and the crunchy Soft Bone Cartilage (RM5). Showcasing nose to tail eating, each was addictive with a smoky aftertaste. A UK craft beer, Tiny Rebel CLWB Tropical IPA (RM28), balanced the well-seasoned poultry. This beer is slightly sweet and fruity. We note that, even though we'd consumed quite a bit at this stage, we didn't feel stuffed or bloated. Selina, our guide for the night, says that this is due to the quality of craft beer and the style of eating in small bites – "slow and steady."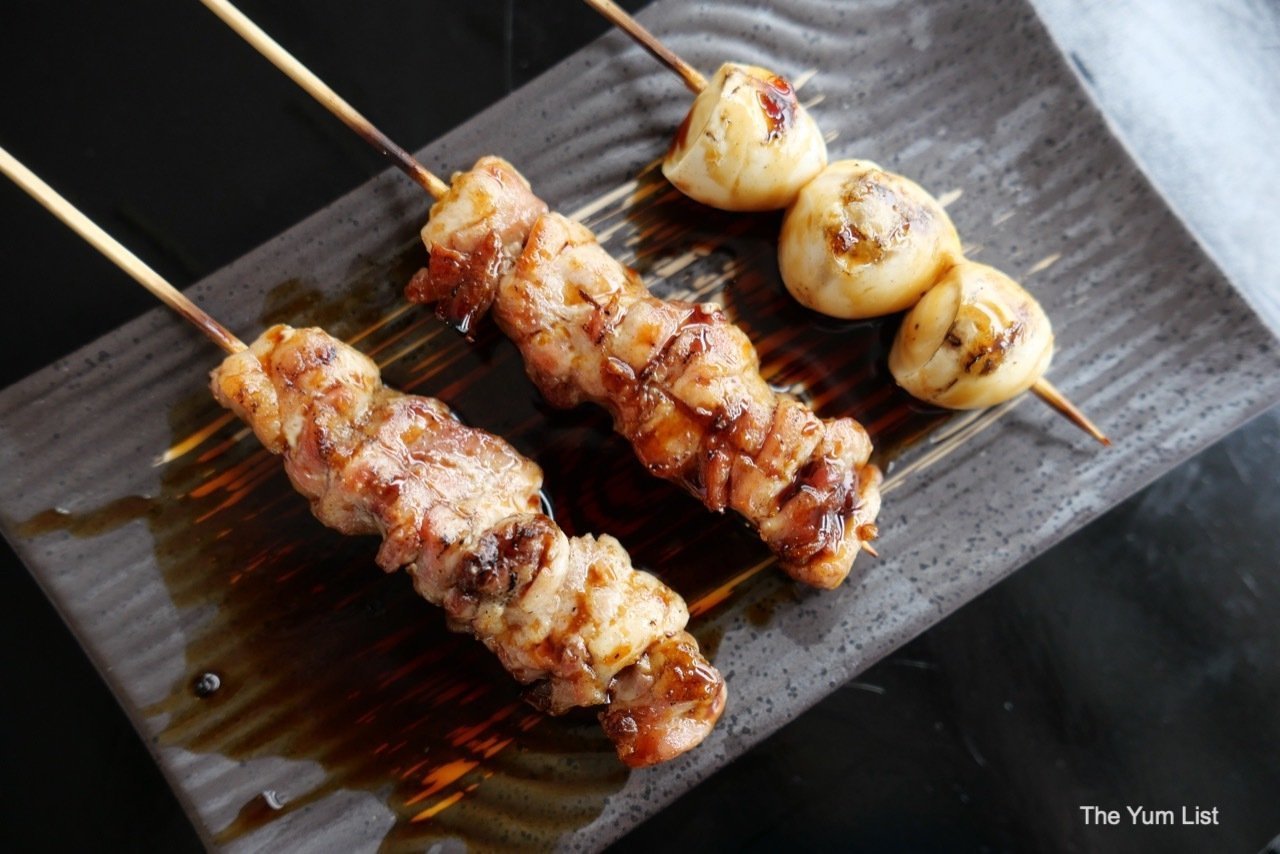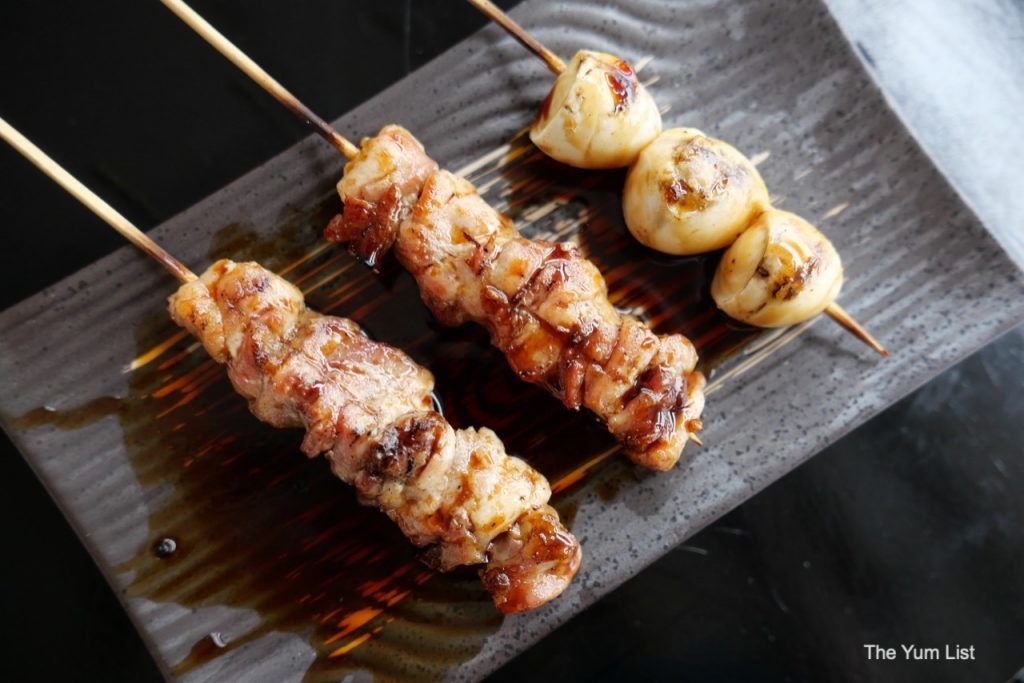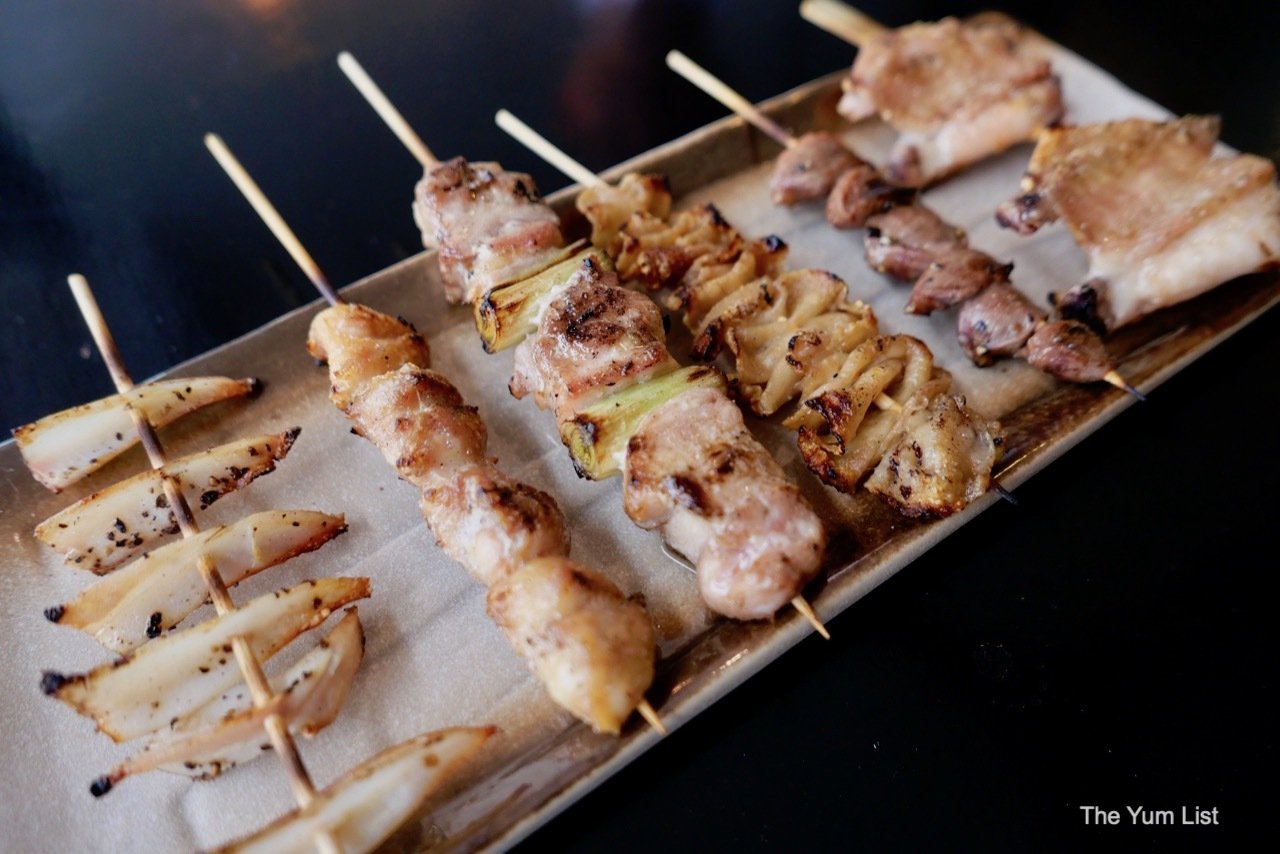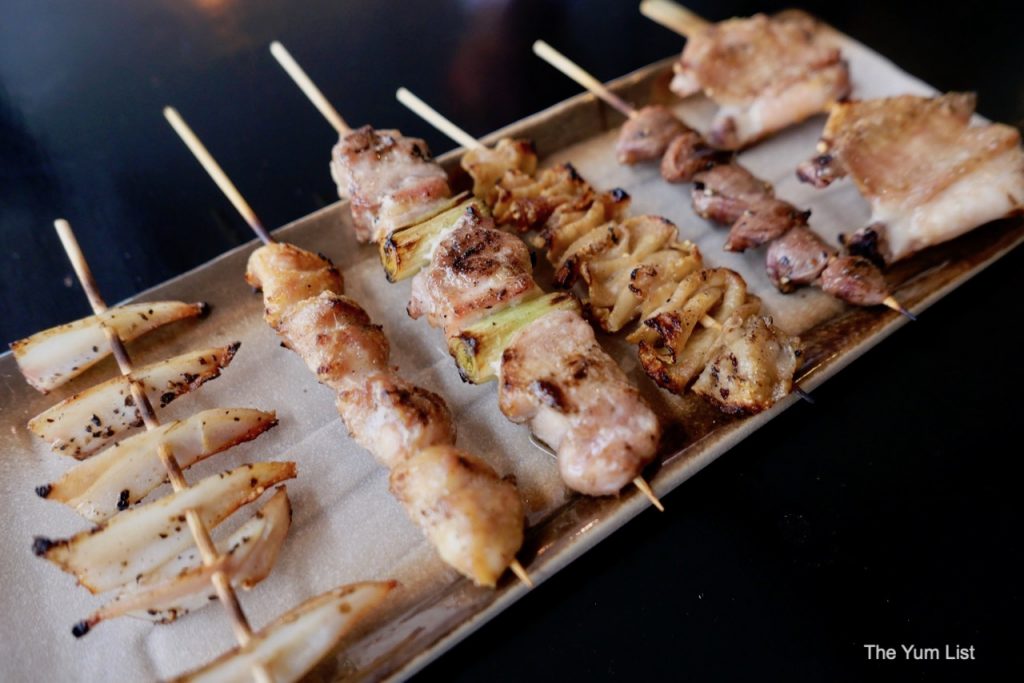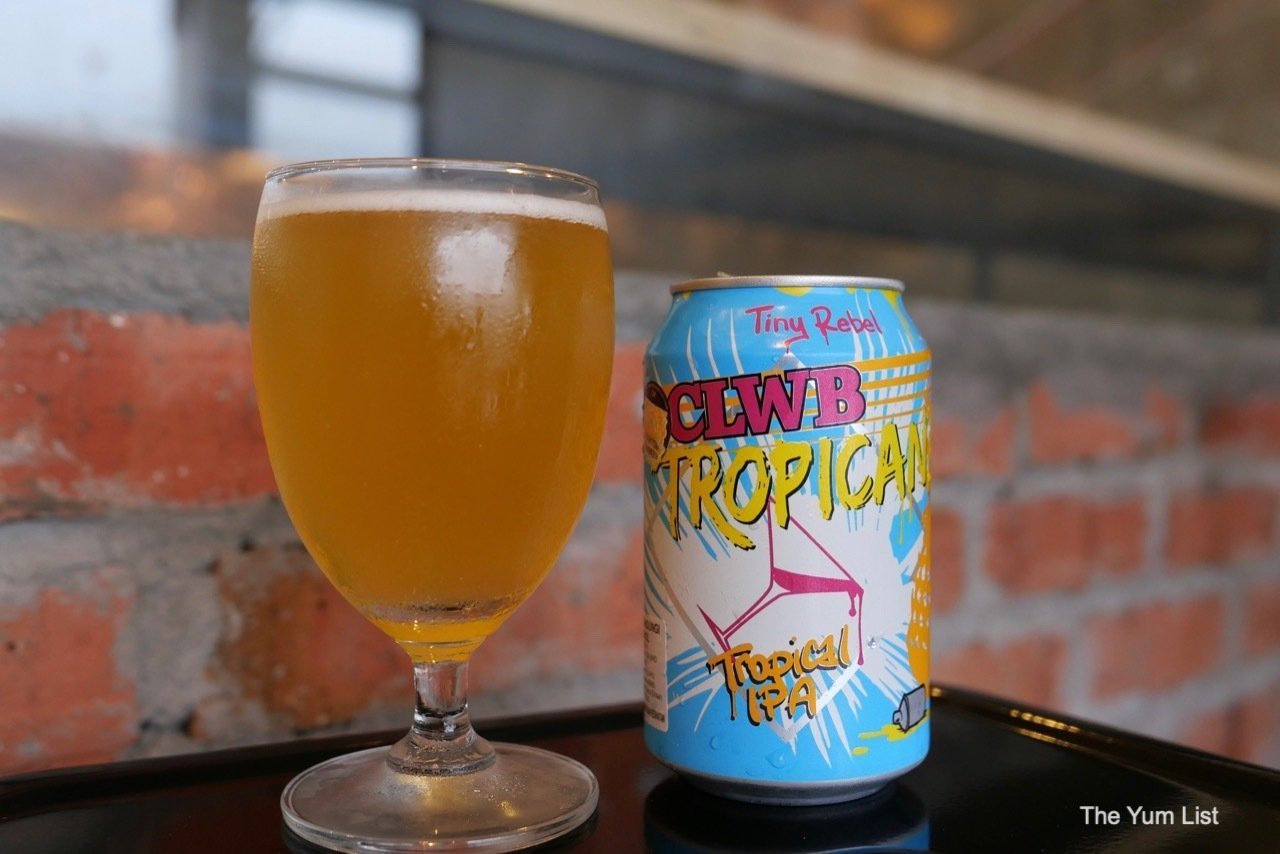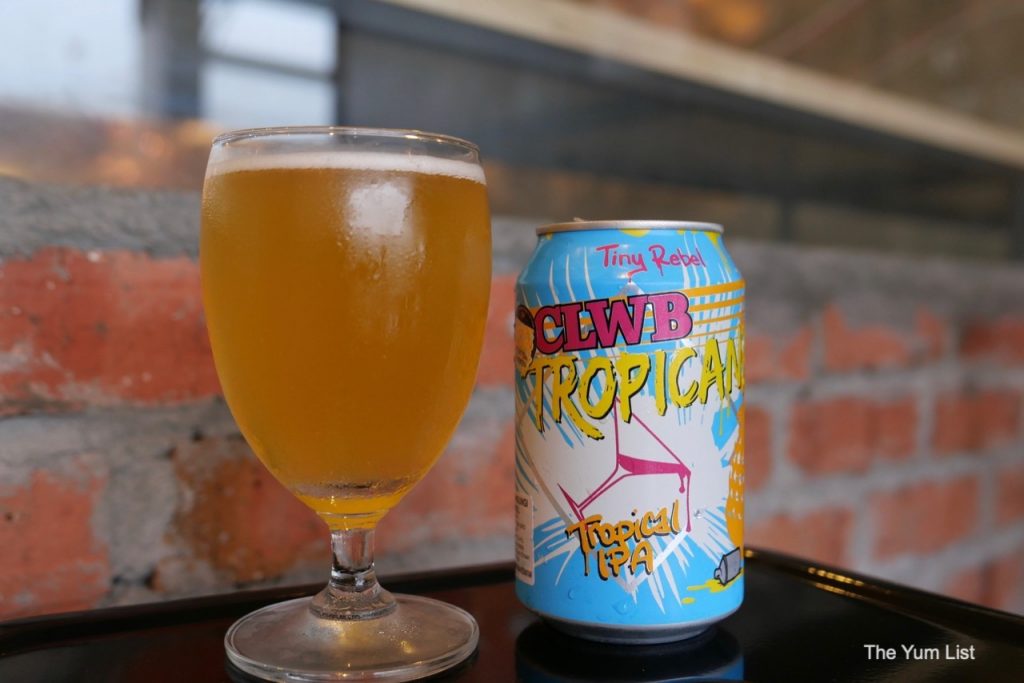 Red Meat, Porter and Ale
The grilled red meat at RyoRi, however, may have changed my thoughts about not getting full. The Rack of Lamb (RM25), Angus Sirloin with Mozzarella (RM18) and a Striploin Cube (18) were paired with the Stay Puft Marshmallow Porter (RM34) and Sunmai Dark Honey Ale (RM62). These grilled items were as flavourful as they come. The secret? Premium Hakata Salt. The high-quality salt made the meat flavours come alive, and both the bittersweet dark beers provided the equilibrium that was needed.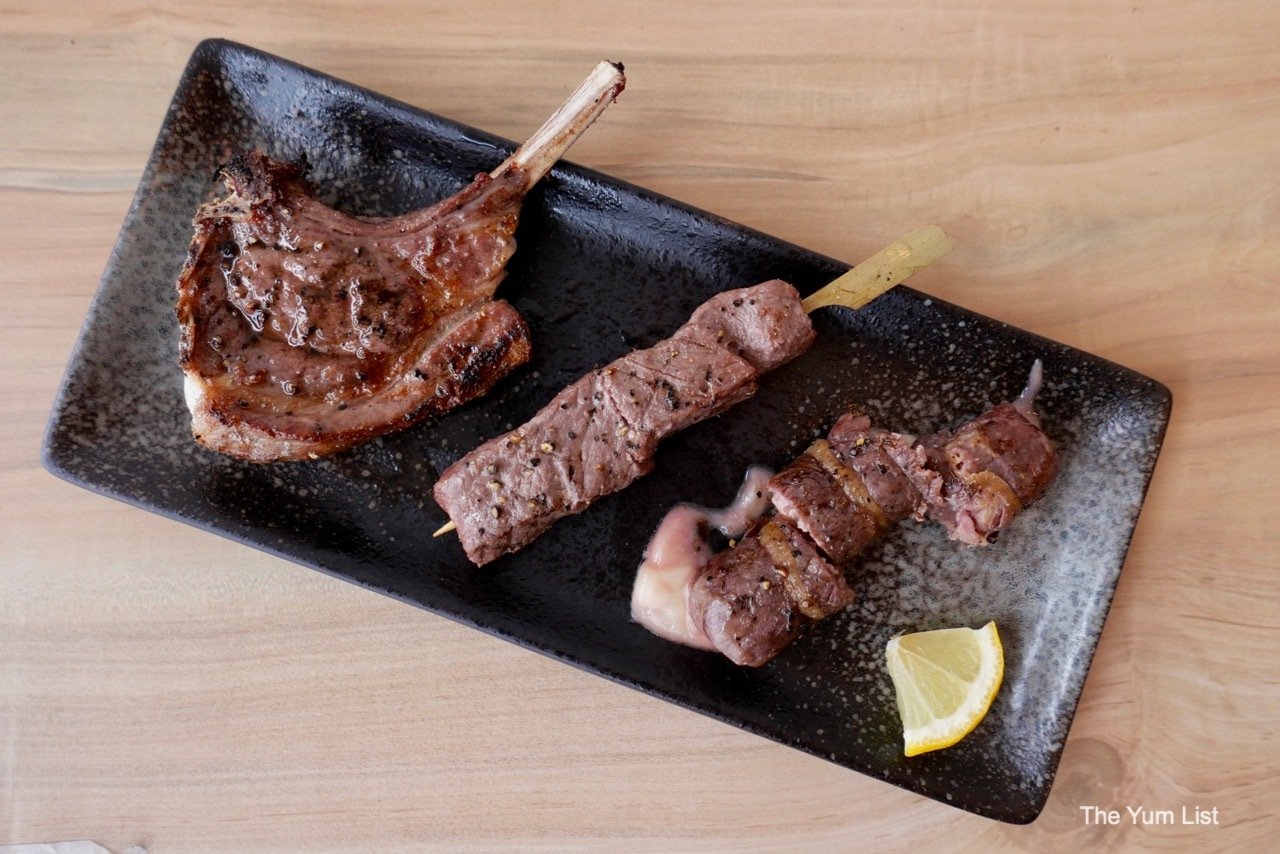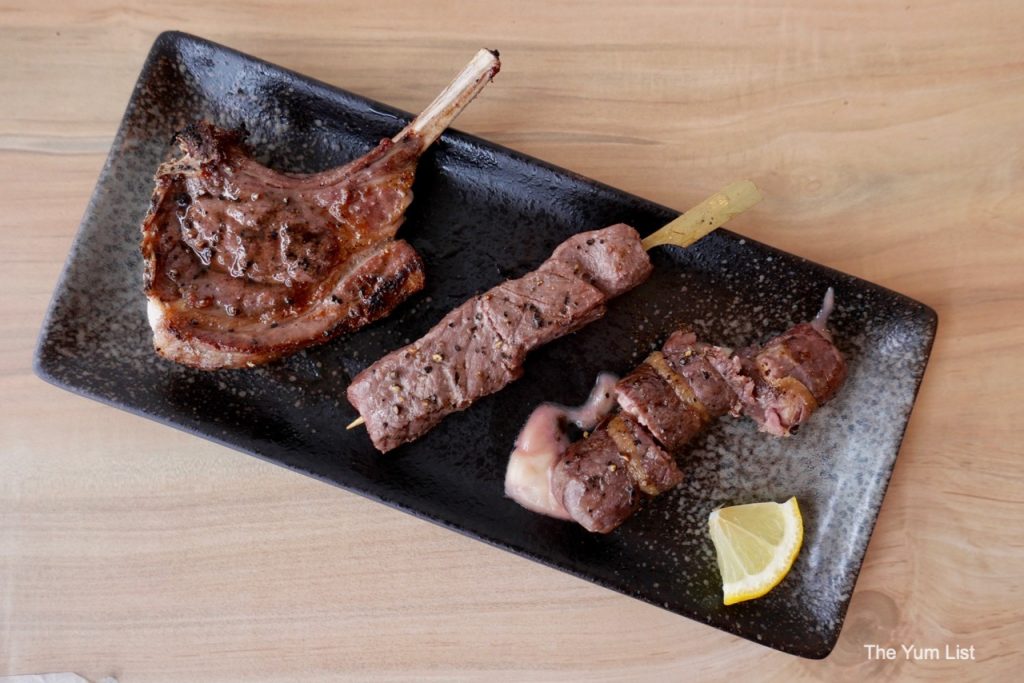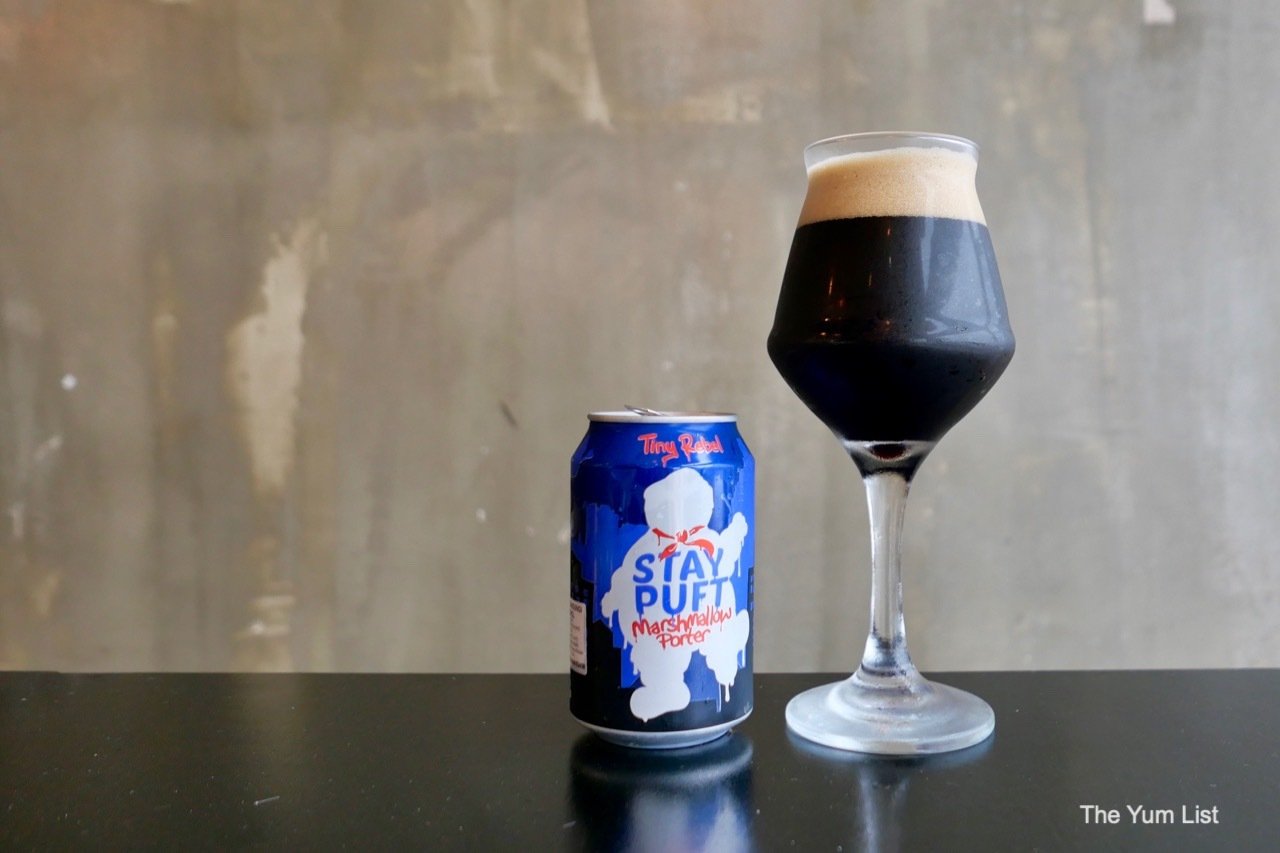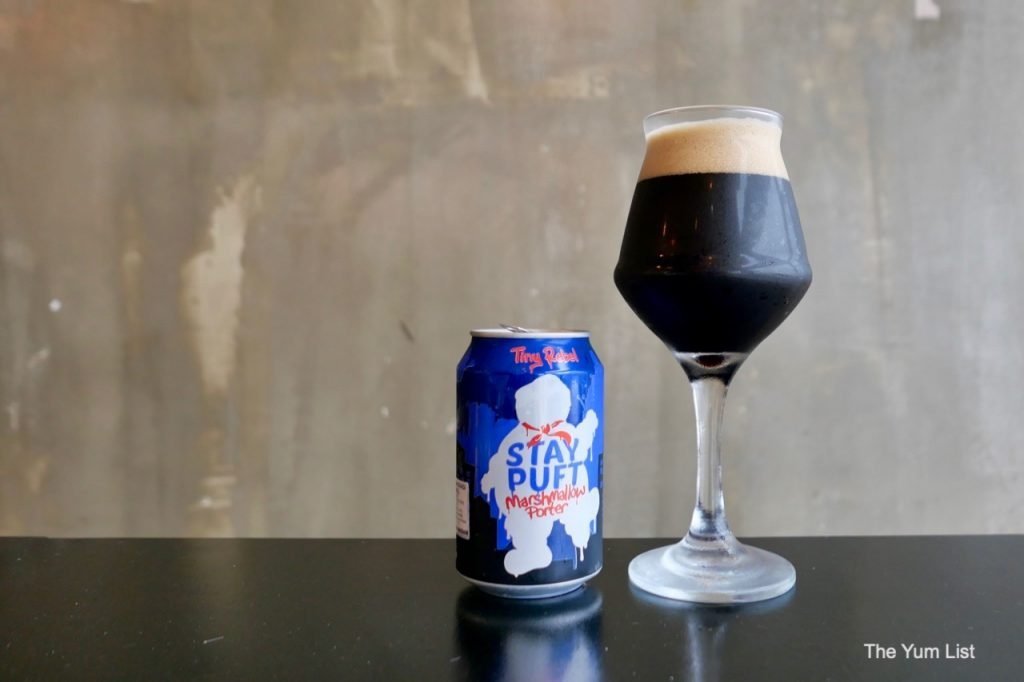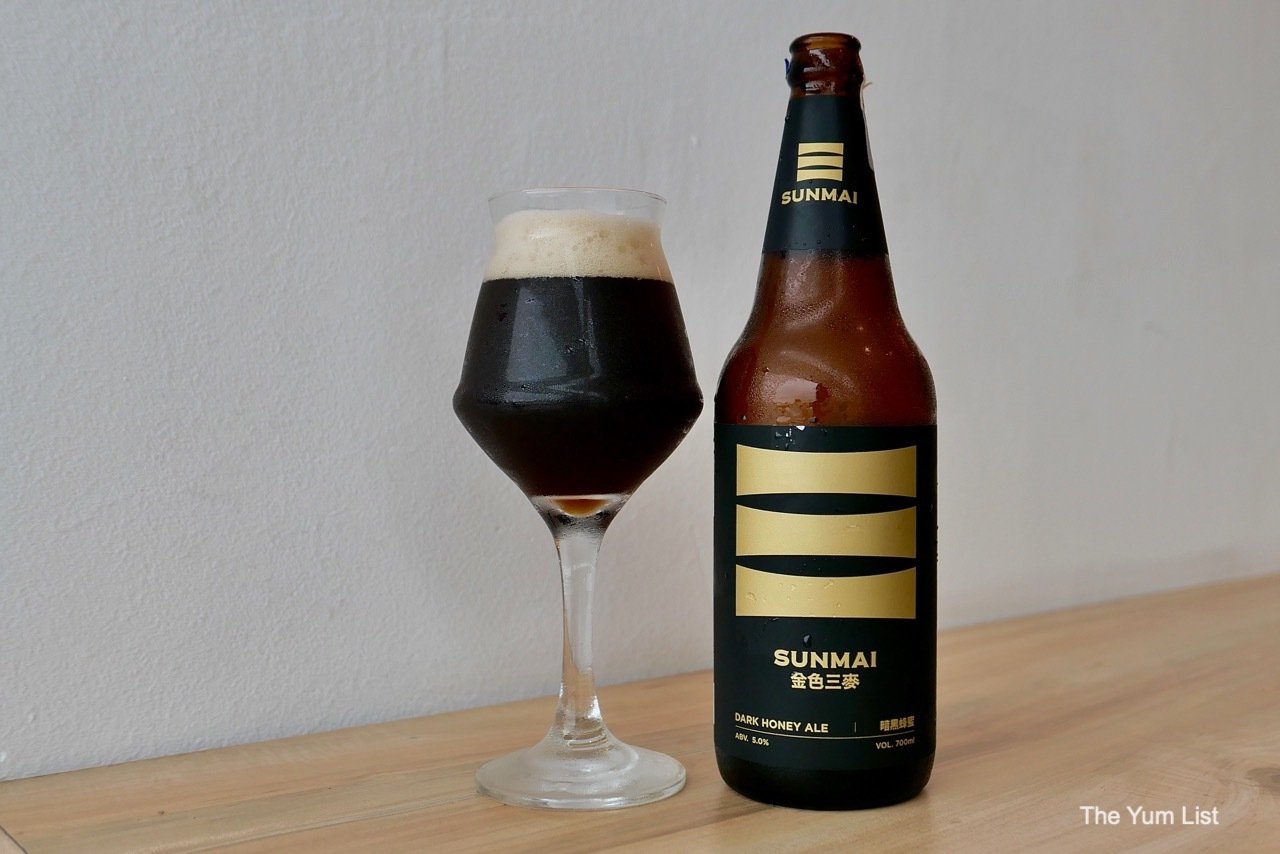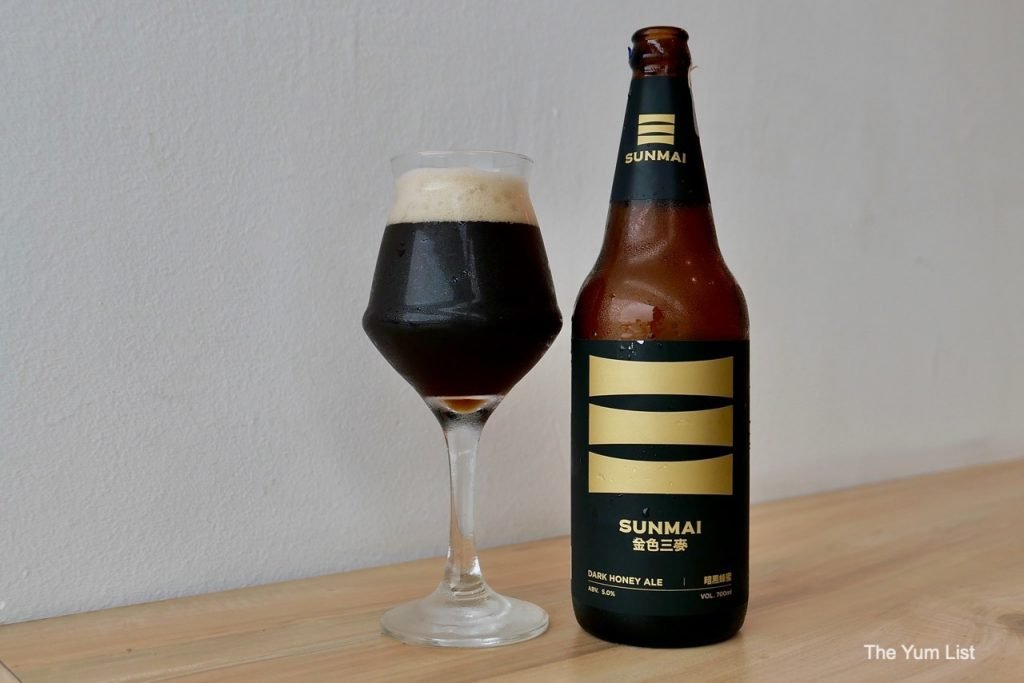 More Craft Beer
Mok Yii Chek, the new owner of The Great Beer Bar, added a few more bottles to showcase the diversity of craft beer available here. The orange-peel-inspired beer, Stone Tangerine Express IPA (RM34), teased our tongue with memories of popping open an orange soda on a hot afternoon. To go further down the citrus path, we were introduced to a sour beer, Beerfarm Asam Boi Gose (RM28) from Australia, that would make a great palate cleanser. The big gun was saved for last; the Belgian St Bernardus ABT12 Abbey Quadruple (RM42). It is a beautiful and smooth dark beer with a glowing ivory head. This Trappist beer is often rated amongst the best in the world.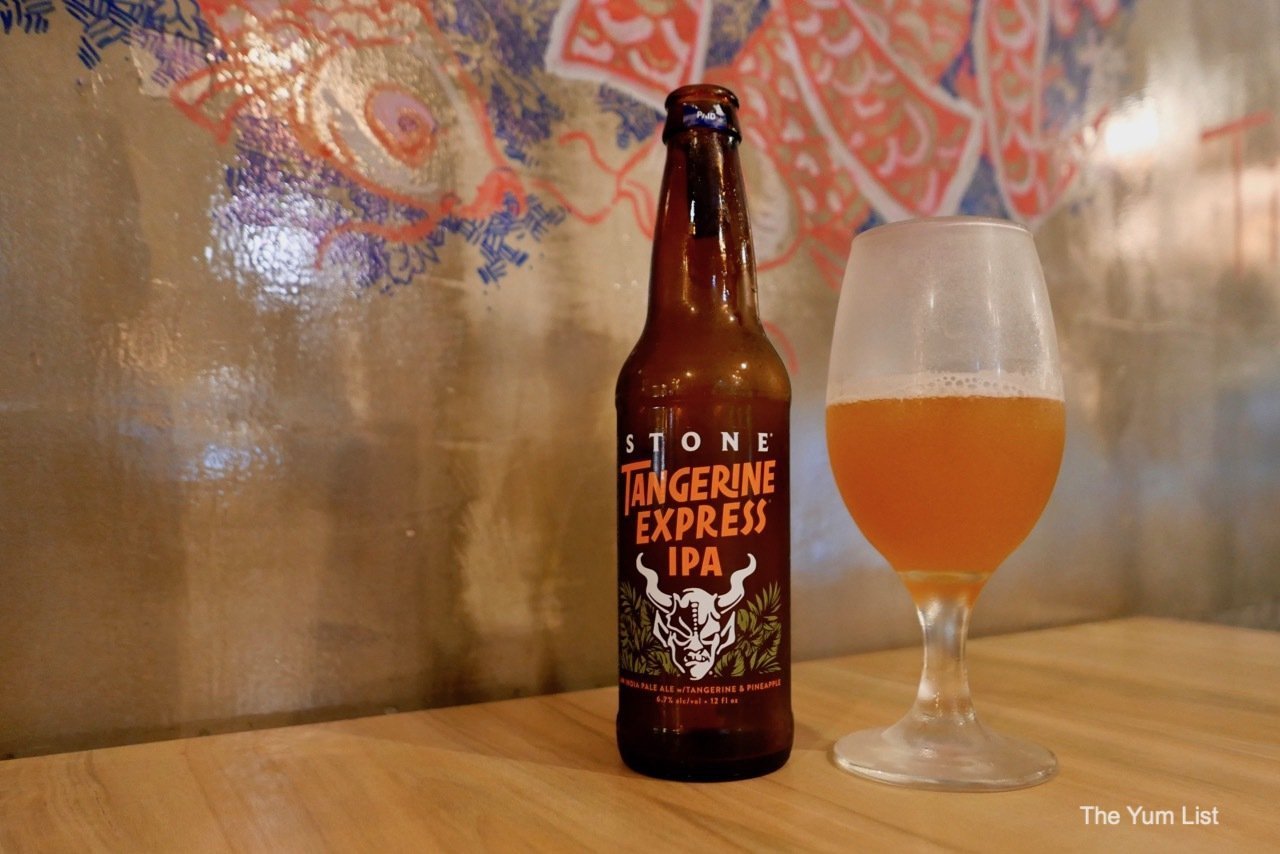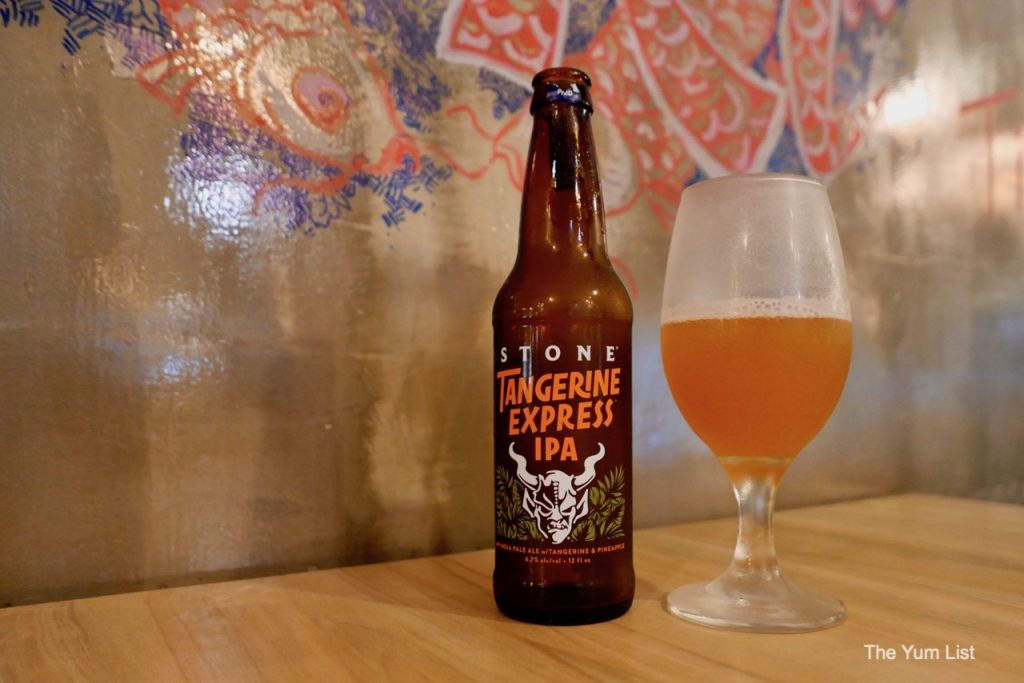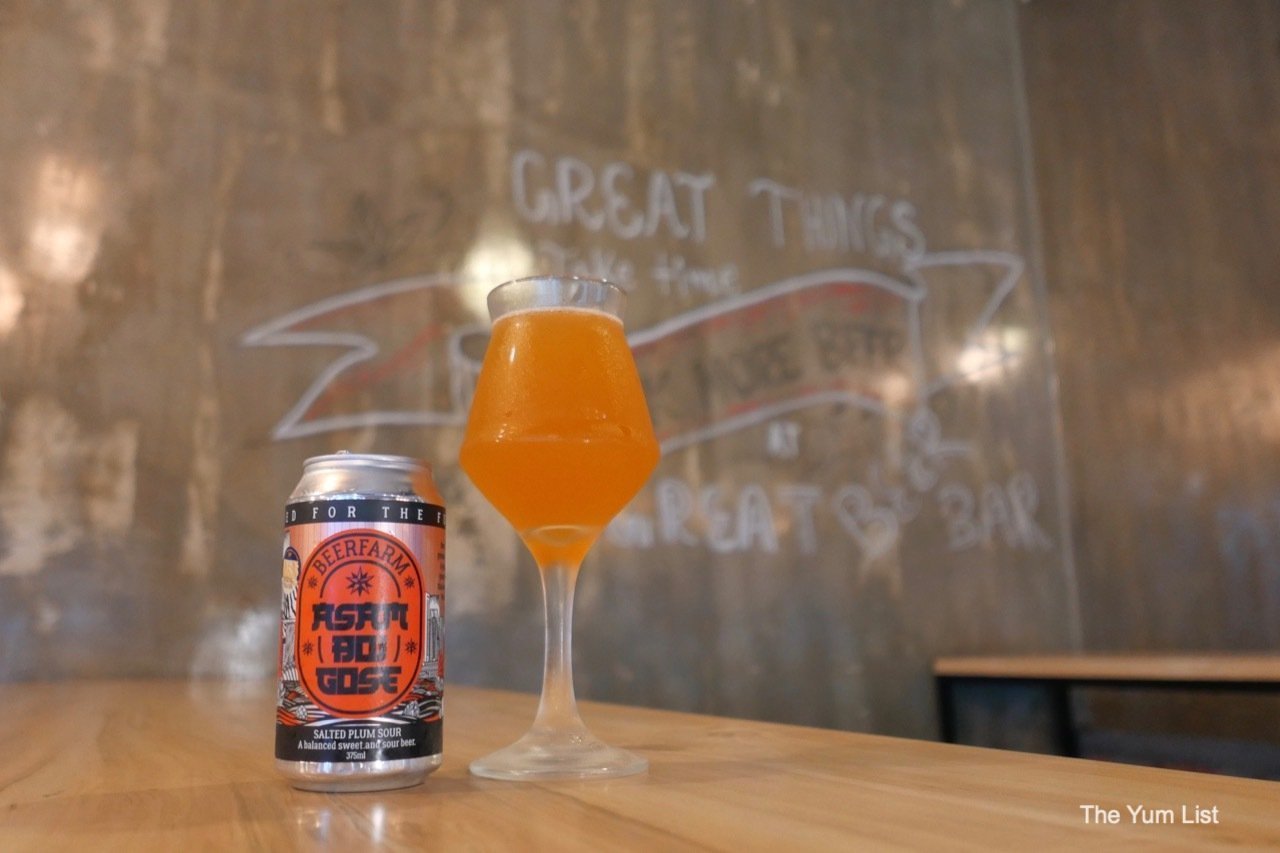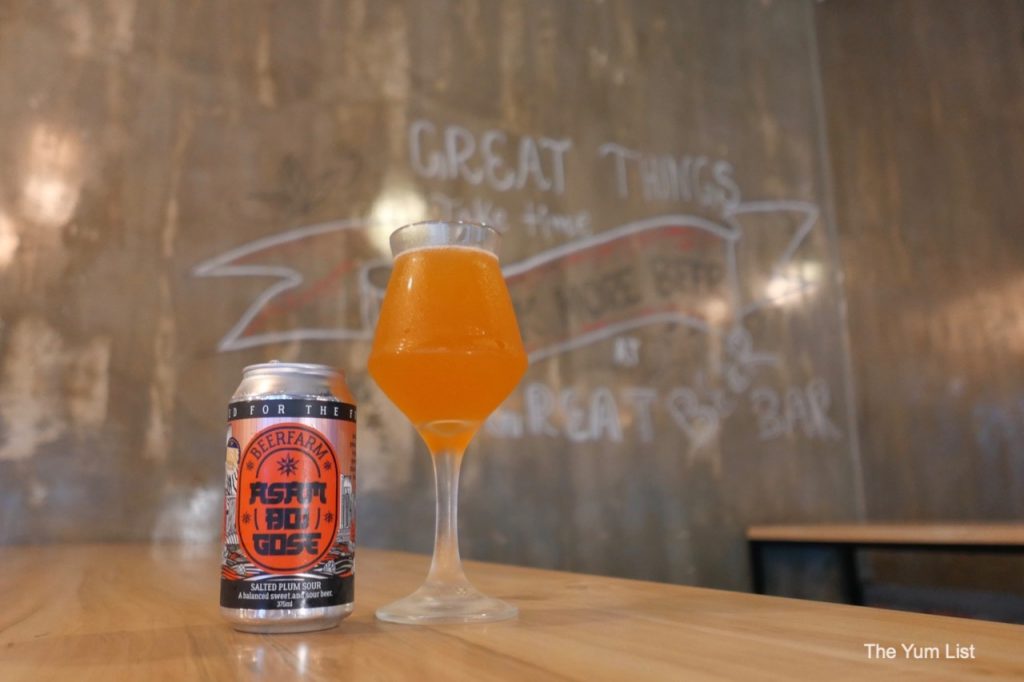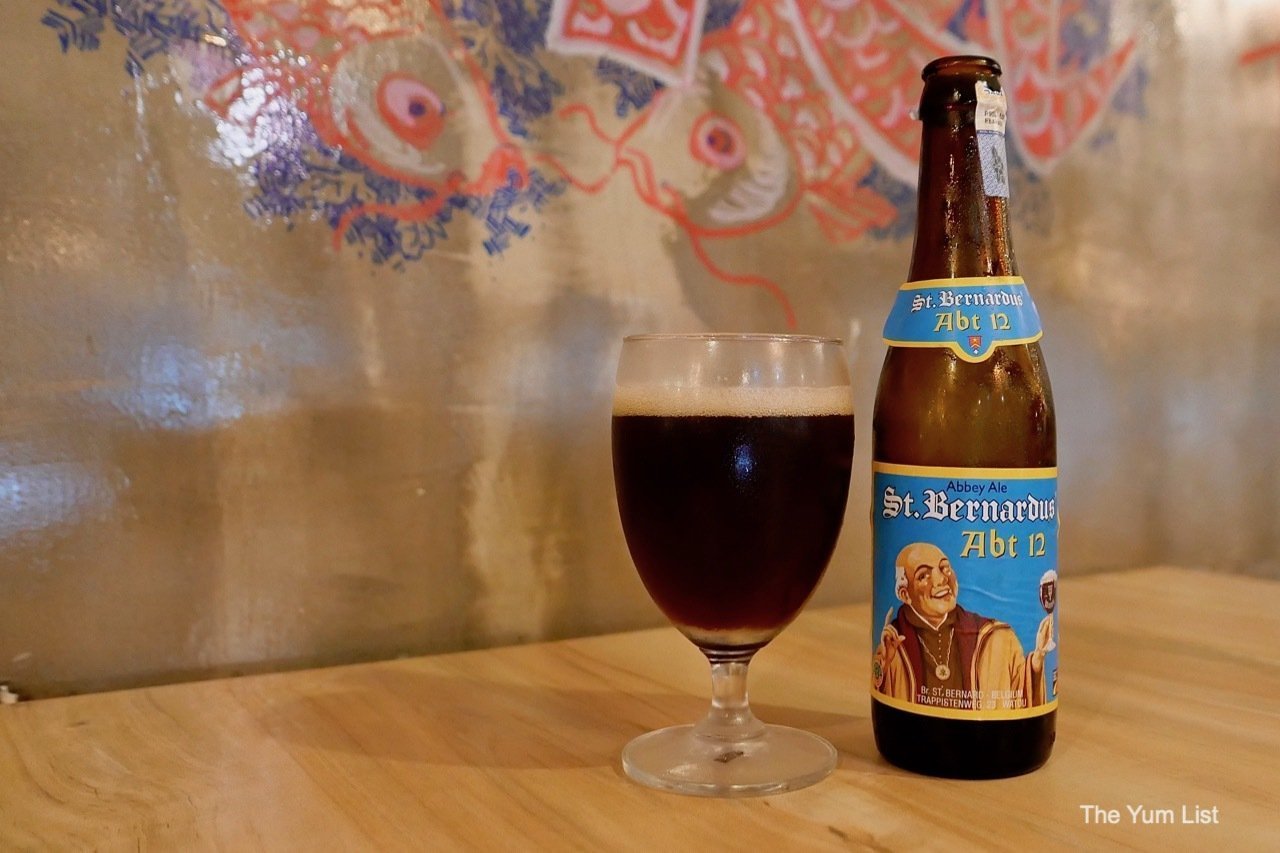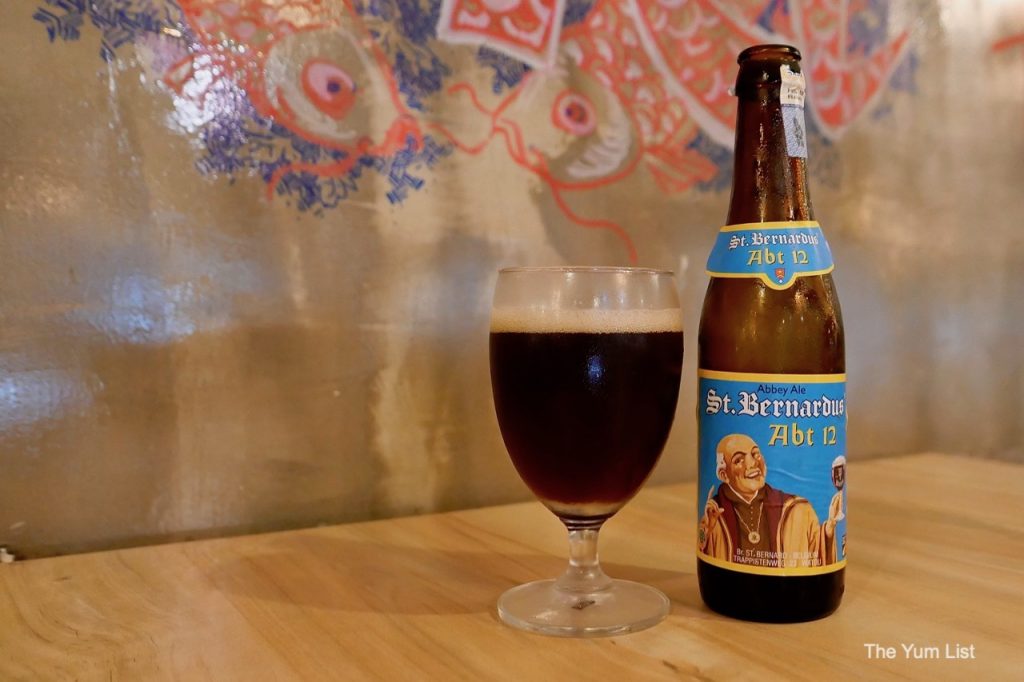 RyoRi Menu
All good things must come to an end, even when you have a wall stocked with hundreds of craft beers tempting you. To conclude the night at RyoRi, grilled Rice Balls (RM7) and Miso Shiro Soup (RM4) ensured tummies were full. The warm rice balls were lightly crispy on the outside and tenderly warm inside. The slurping of the hot soup was a telling sign that we were satisfied and ready to go home to rest.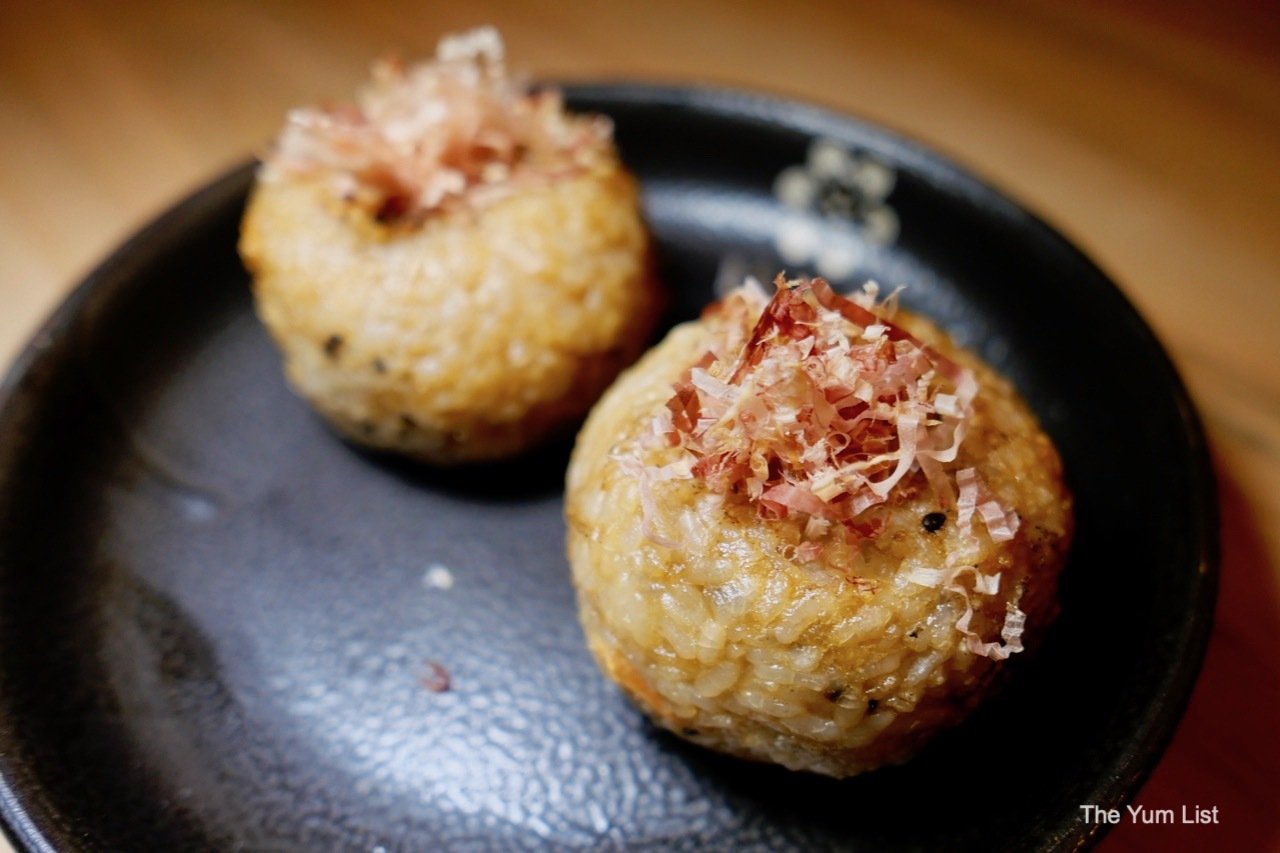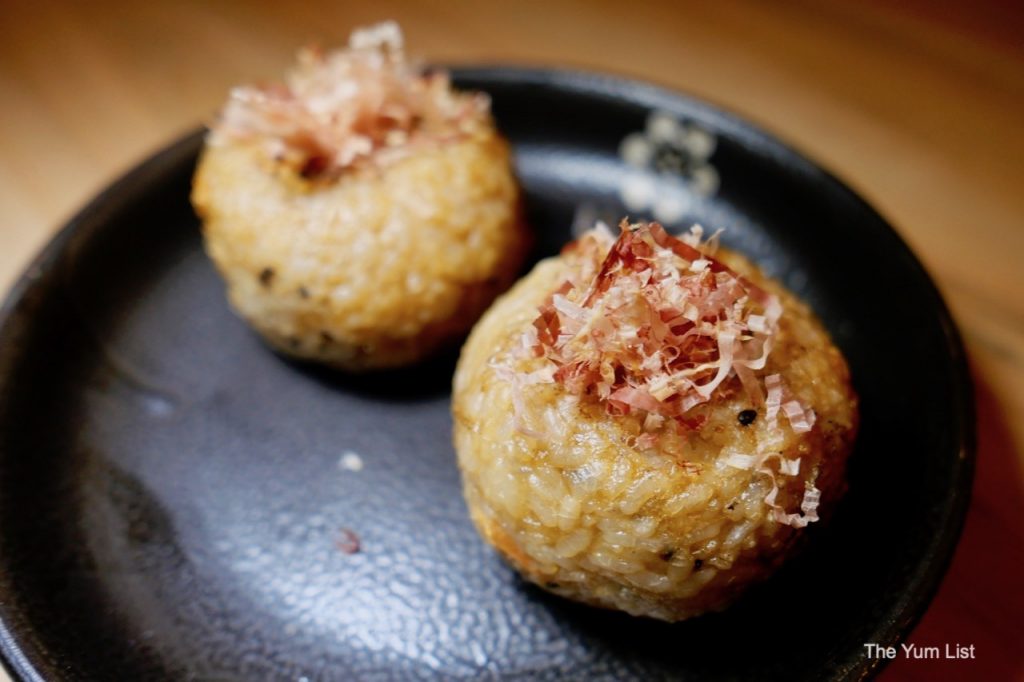 RyoRi Review
RyoRi at The Great Beer Bar is a fantastic complement to the extensive collection of craft beer. The Japanese barbecue has an excellent selection of bites, and the team are skilled in recommending suitable beer pairings. The mood is relaxed and casual. It's an all-round comforting experience.
Reasons to visit RyoRi at The Great Beer Bar: as mentioned in the introduction, beer and barbecue is happiness; craft beer and Japanese barbecue is elation.
RyoRi @ The Great Beer Bar
86, Jalan SS 21/62, Damansara Utama,
47400 Petaling Jaya, Malaysia
www.facebook.com/pg/RyōRi
+6 012 515 2696
RyoRi Operating Hours
Monday to Saturday – 6 pm to 11.30 pm
Find more about craft beer in Kuala Lumpur here.