Los Jefes Seminyak
Monica Tindall
Sombreros, sugar skulls, and babi guling tacos – you'll find none of that at Los Jefes, the latest opening in Seminyak, Bali. Intending to serve authentic, reasonably-priced Mexican food, there are no fusion dishes on the menu or kitsch décor on the walls. What you will find, however, are tacos for every taste bud and tequila and mezcal by the margarita glass.
Tired of eating bad Mexican food, owners Michael Taylor and Michael Rico wanted to "make tacos great again." Taylor declares that "every day is Taco Tuesday at Los Jefes." Through clever design, they plan to eliminate some of the common challenges in the food and beverage industry in Bali. By installing a ticket machine, diners make their orders electronically ensuring nothing is lost in translation. The kitchen receives the order, and all meals are delivered to the table at the same time. Additionally, they plan on opening 24-7, meaning guests can get their fill of Mexican goodness at any time of day.
Located on one of Bali's most happening strips, Jalan Raya Seminyak, the double-storey corner lot is an excellent place to convene with friends, grab a taco pre or post a big night out, or simply hang sipping cocktails and people watching.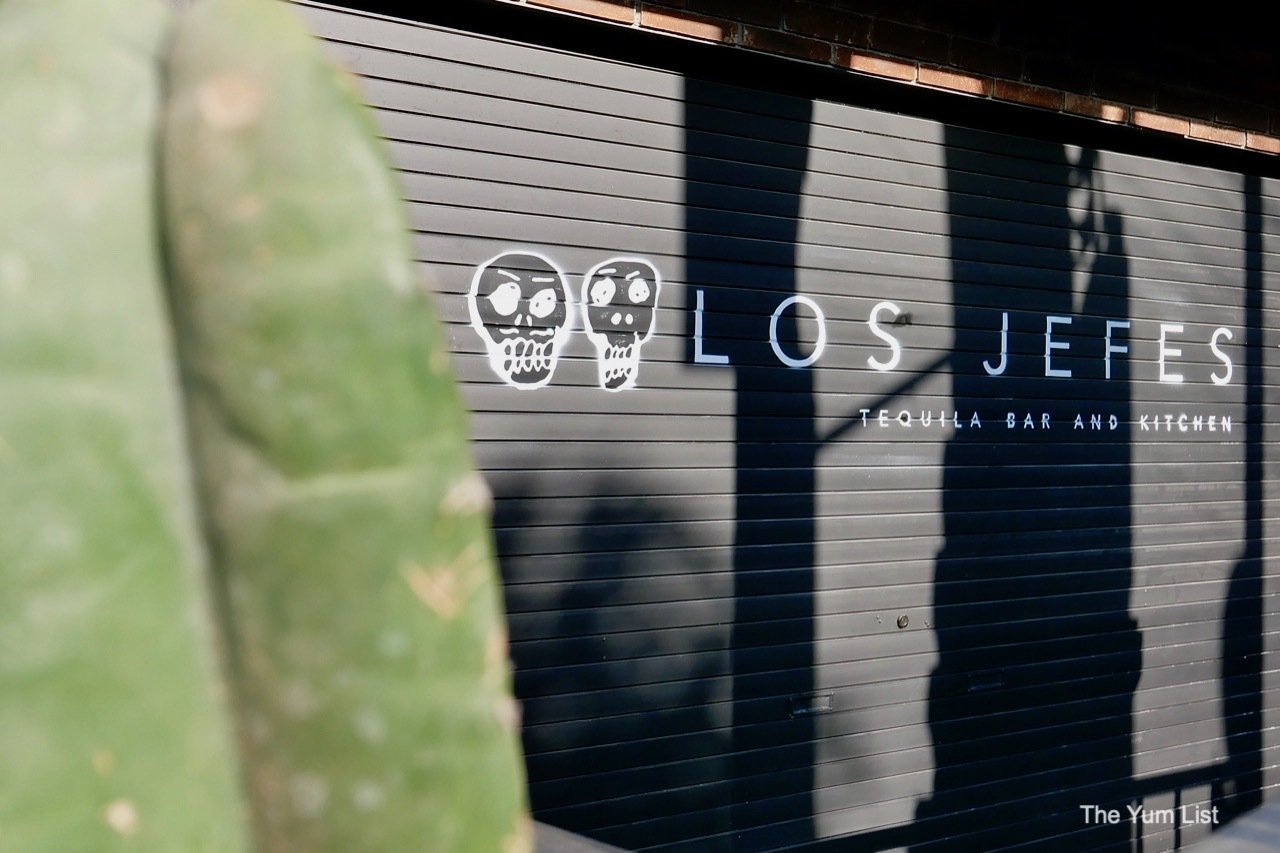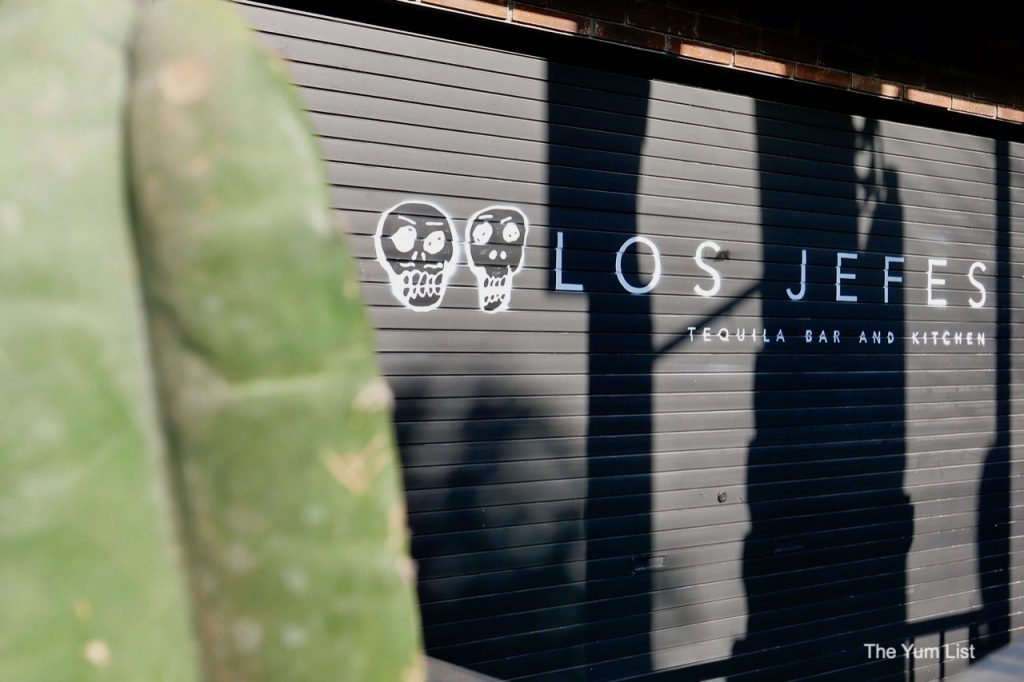 Los Jefes Seminyak Menu
Chef Ivan Chavarría Hernandez, from Puebla, Mexico heads the kitchen and promises nothing but genuine Hispanic cuisine. We're quite confident with the skill of this chef having met him during an embassy-sponsored event, Flavours of Mexico, in 2016. If the ambassador to Mexico is willing to fly him around the world to cook for us in Malaysia, we are certain he will make a positive impact in Los Jefes in Bali.
The menu is divided into snacks, tacos and main dishes. We do our best to make a dent in the list.
Antojitos
To begin at Los Jefes Seminyak, there are several recipes great for sharing while sipping tequila-based beverages. Los Jefes Ceviche (IDR), is made with decently sized pieces of barramundi, which have been marinated in lime and orange "cooking" the raw fish. Finely chopped red onion, coriander and red capsicum keep things light and fresh. It's great on crisp corn tortilla chips.
Also going particularly well with those chips are two dips: Frijoles and Guacamole. The former is a warm blend of black beans. It's a comforting plate and ticks three boxes; vegan, tasty and healthy! More of this please. The latter is another guilt-free nibble with smashed avocado, tomato, onion, lime juice and coriander.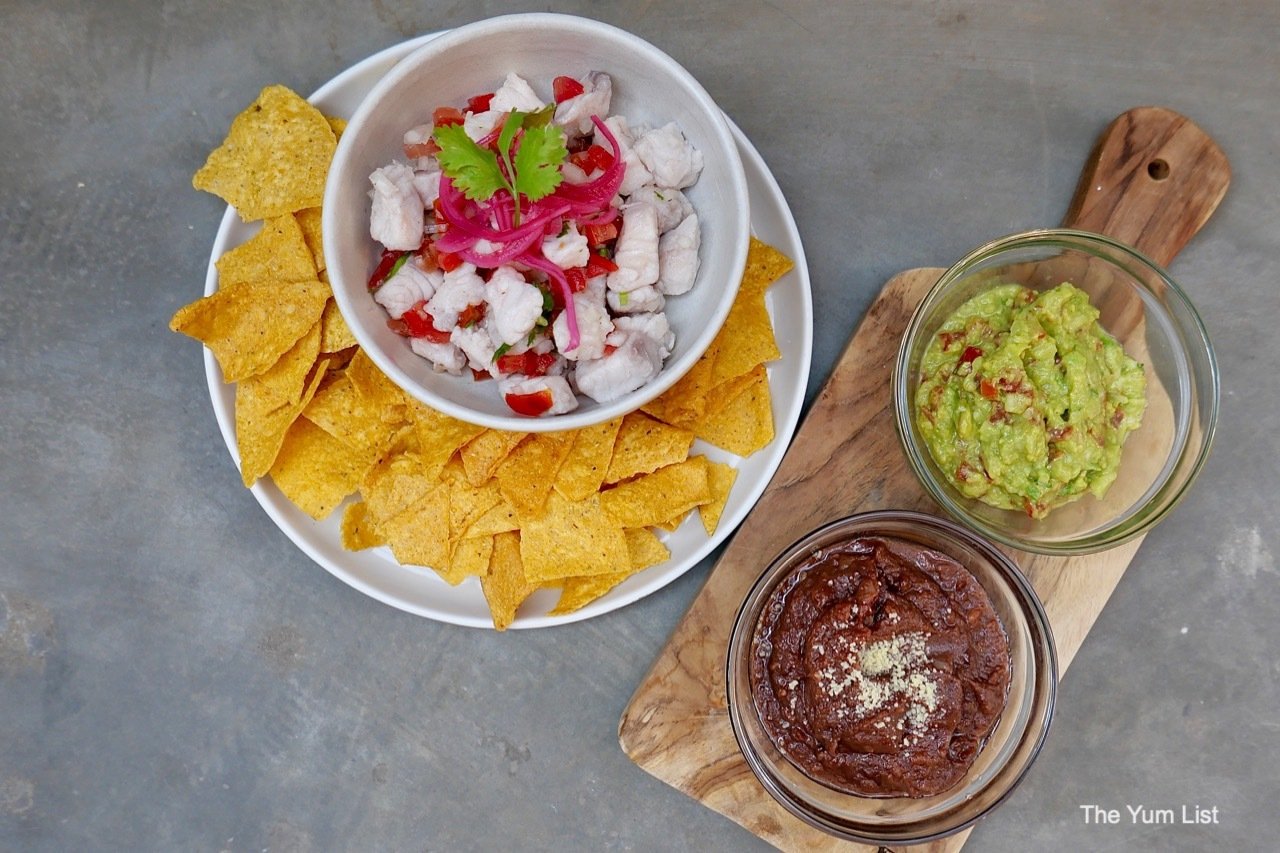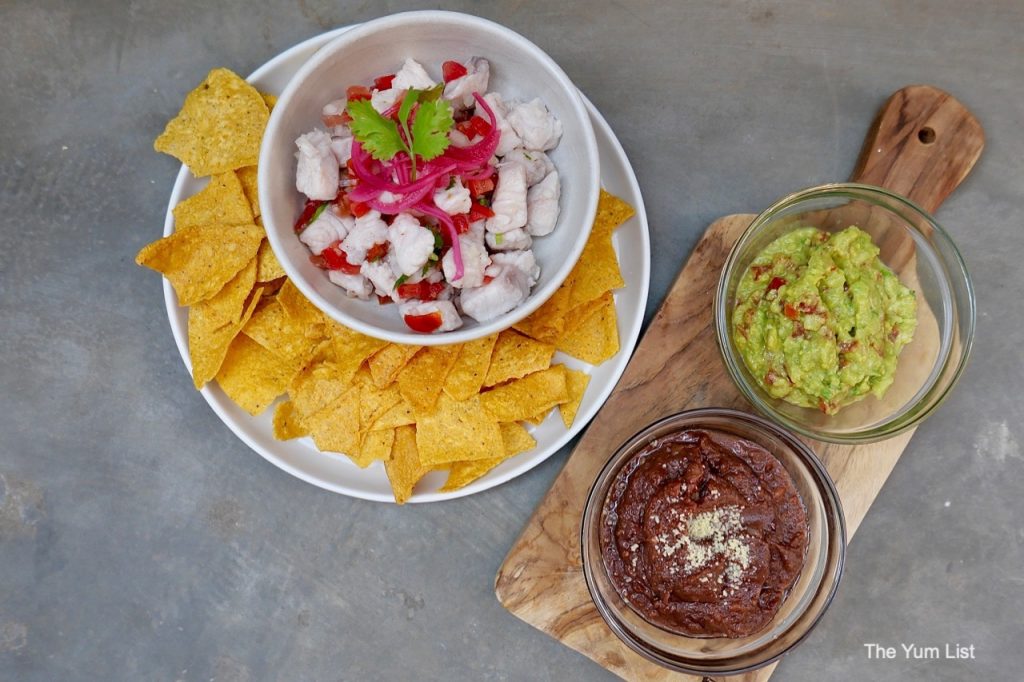 More finger food is found in the Mini-Elotes; inspired by Mexican street-style sweet corn. Here local mini corn is used, allowing guests to eat the entire cob. A delicious char remains from the grill, and spicy mayonnaise, cream and chilli powder are excellent complements.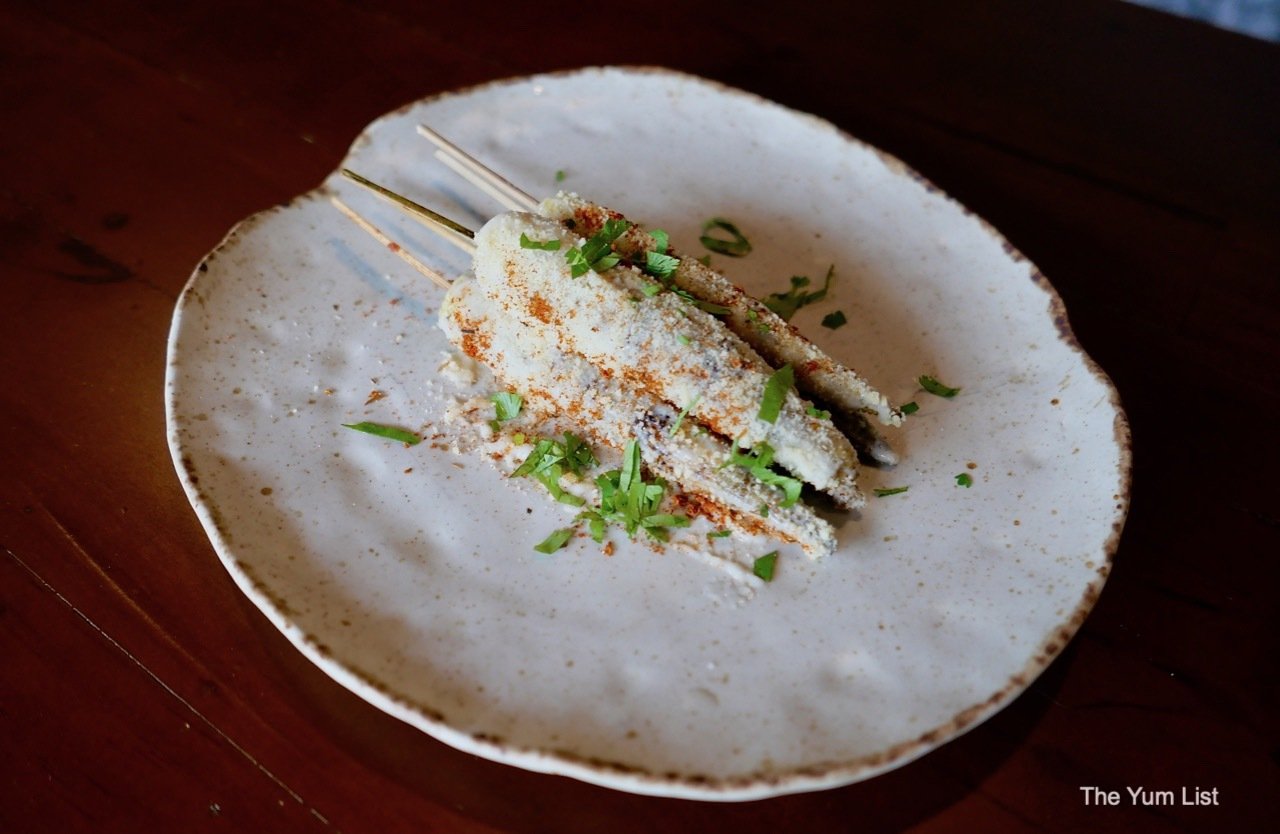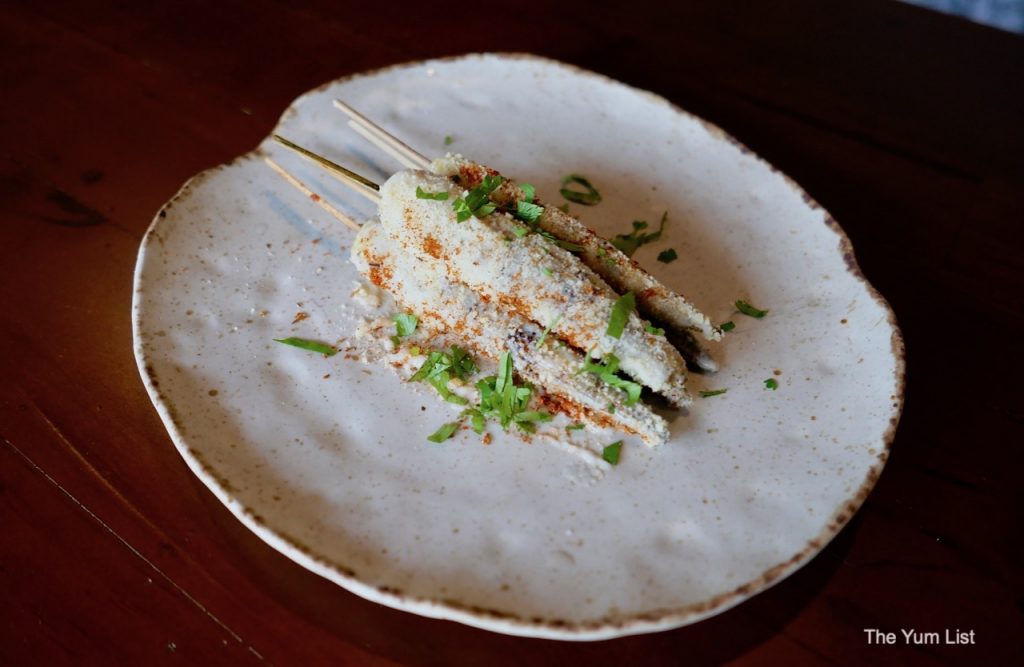 Tacos
The taco offerings are significant at Los Jefes Seminyak, as you might expect. They're available with traditional corn tortillas or the softer wheat variety – all made in-house of course.
Meat lovers would do well to try the Barbacoa. In this recipe, slow-cooked pork is topped with guacamole, cured onion and red radish. Catering to the conscious crowd ever-present in the area, is a vegan version, Hongos. It is possibly the most delicious plant-based taco I've come across. Refried beans and spinach furnish a comforting base. Still, it's the crispy battered oyster mushroom and vegan sour cream that really give a fantastic texture. Even meat-eaters should appreciate its balance. Bridging meat and veg, Pescado is topped with light fish tempura and finished off with chipotle mayo and tomato salsa. Meat, fish or plant-eater; they're all delish.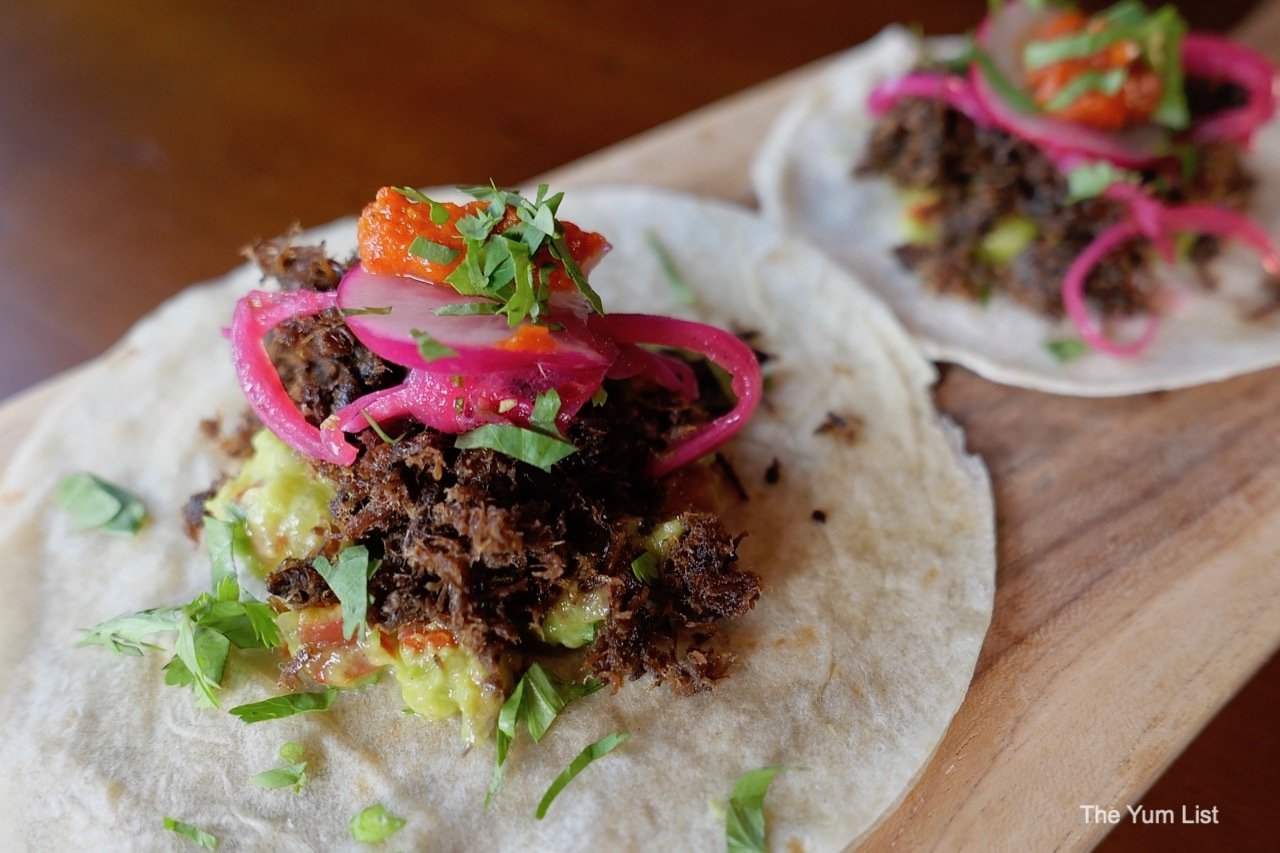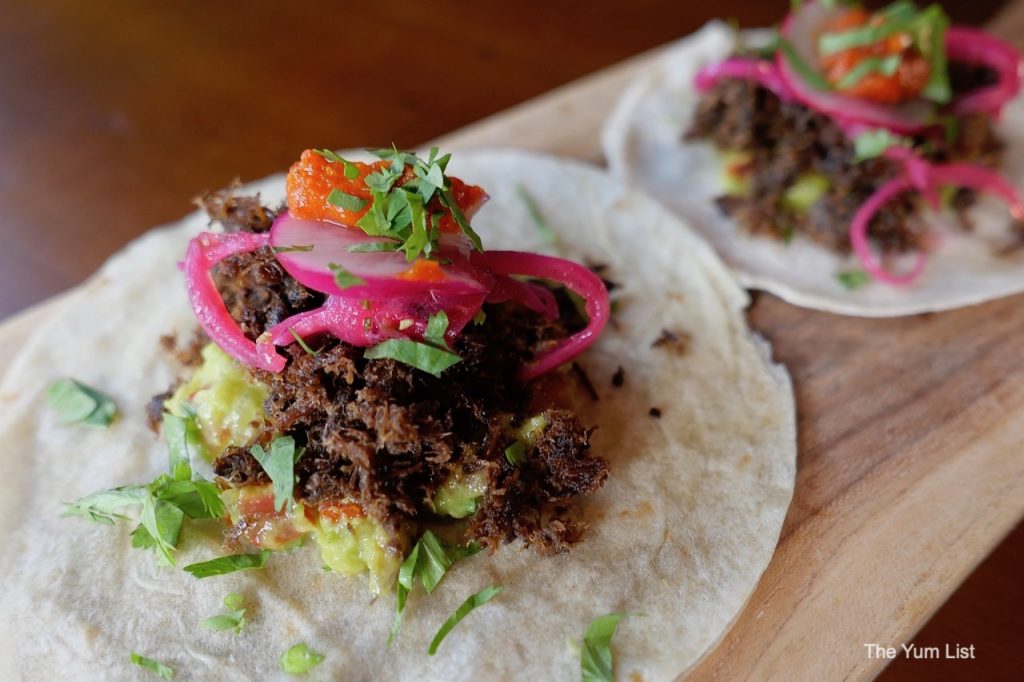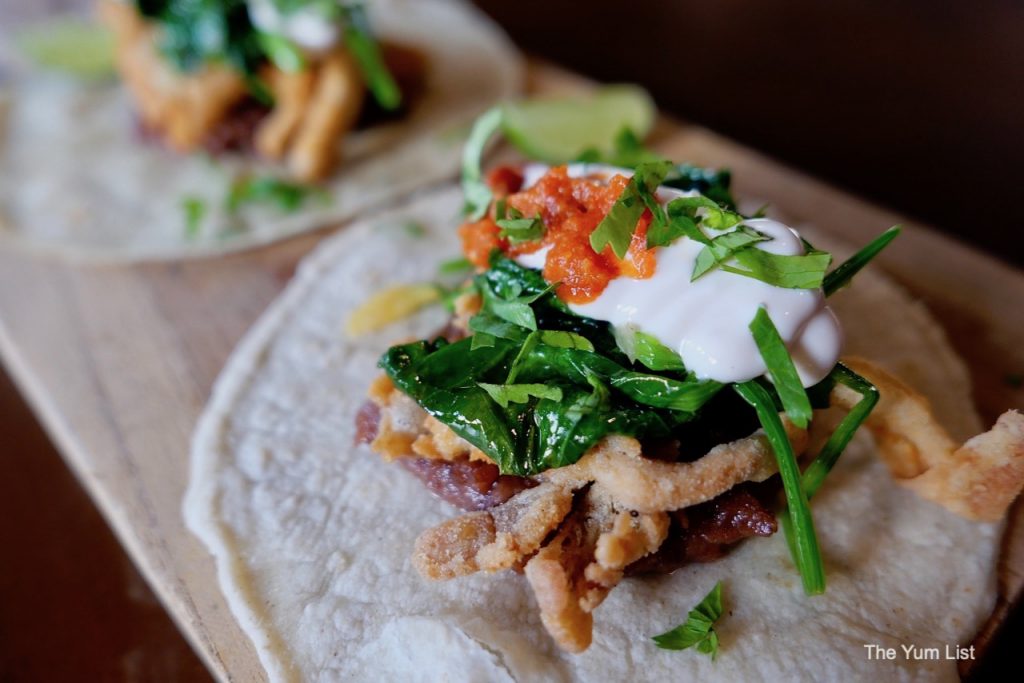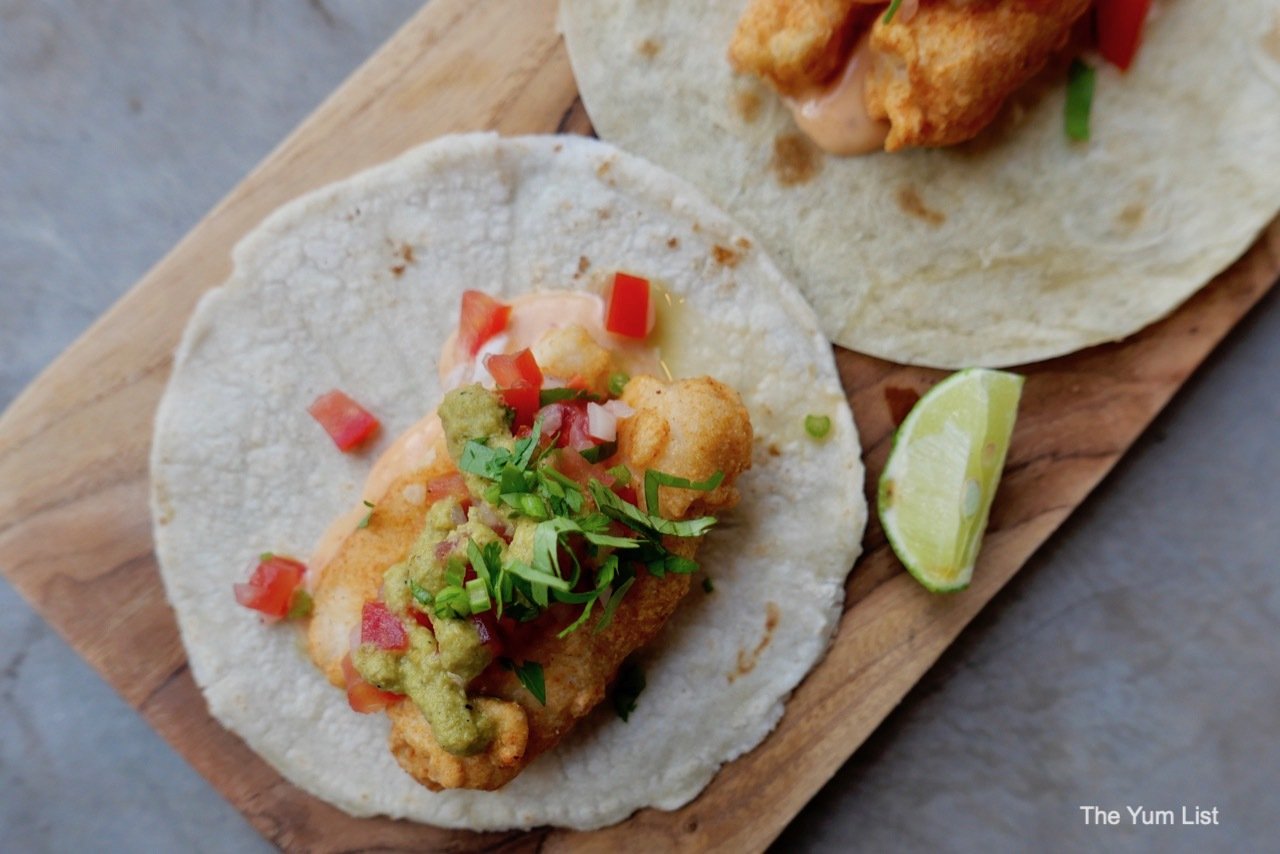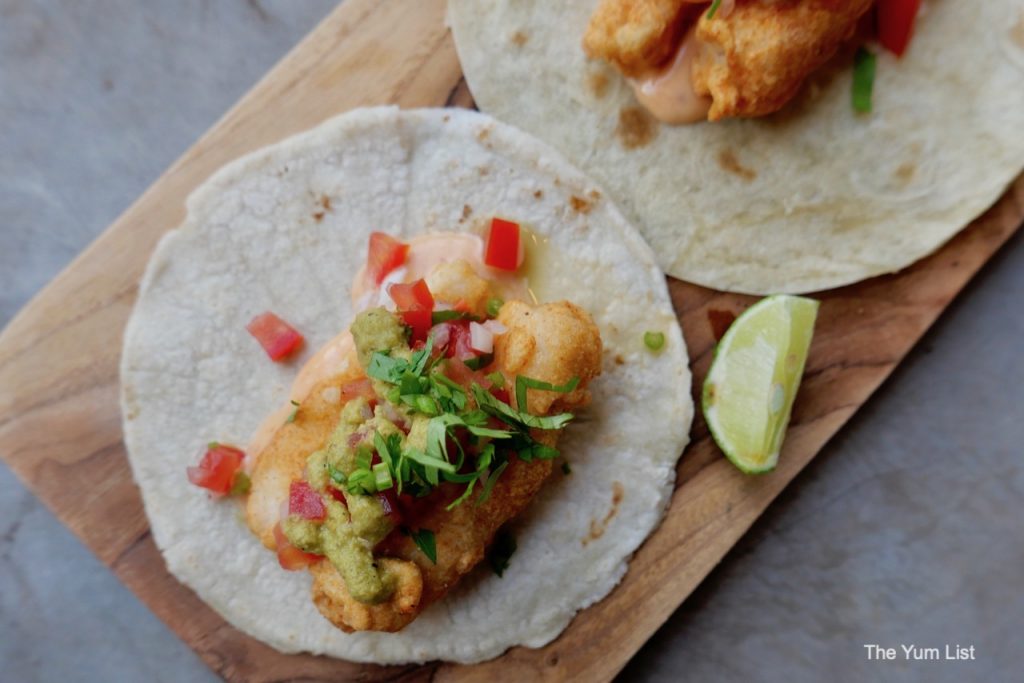 Las Fuertes
Mains, Las Fuertes at Los Jefes Seminyak, comes with rice, beans and pico de gallo. Two of the must-tries are the Quesadillas and the Enchiladas Rojas. The flat cheese pockets are packed with melted mozzarella, spinach, battered mushrooms, refried beans and tomato salsa. The enchiladas see rolled flour tortillas stuffed with shredded chicken and covered with a tomato and chilli cheese sauce. These are a little more rustic in nature.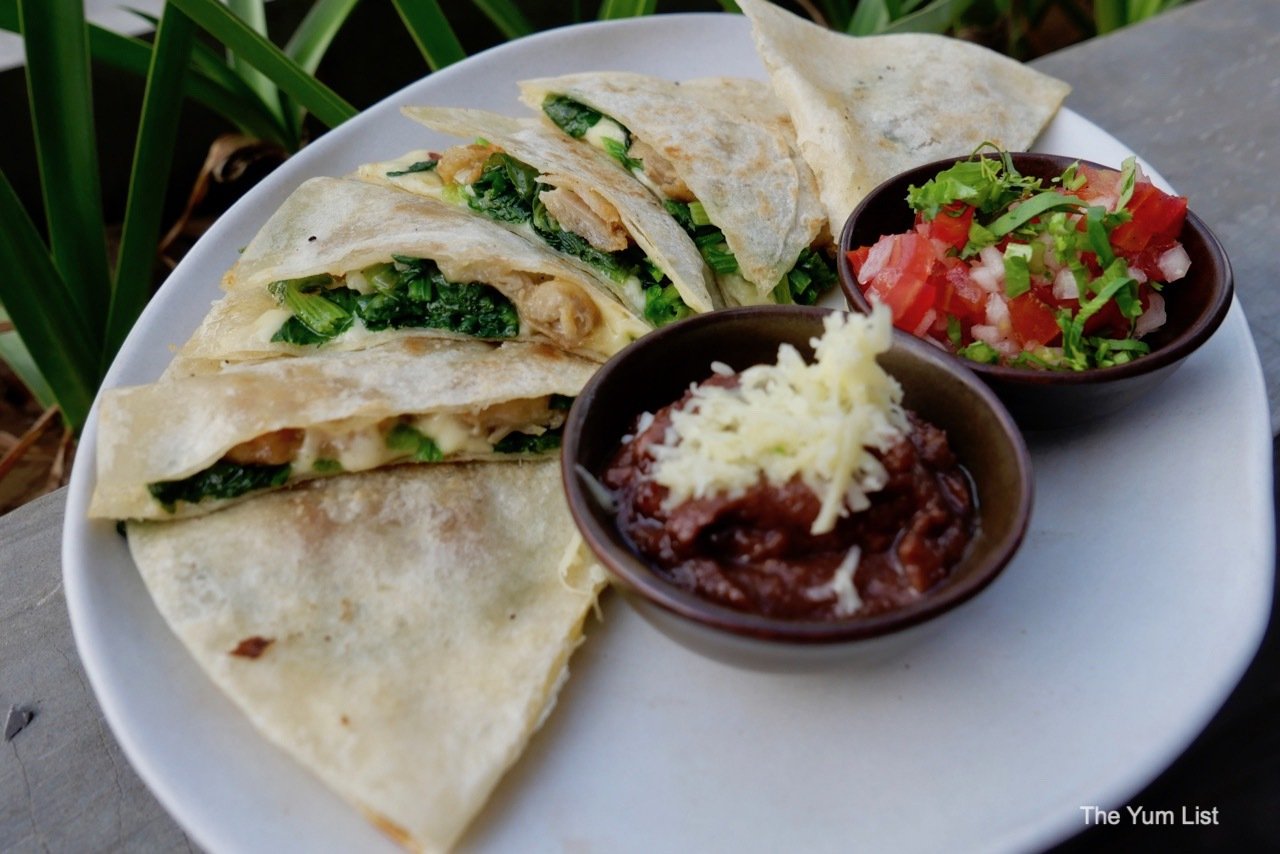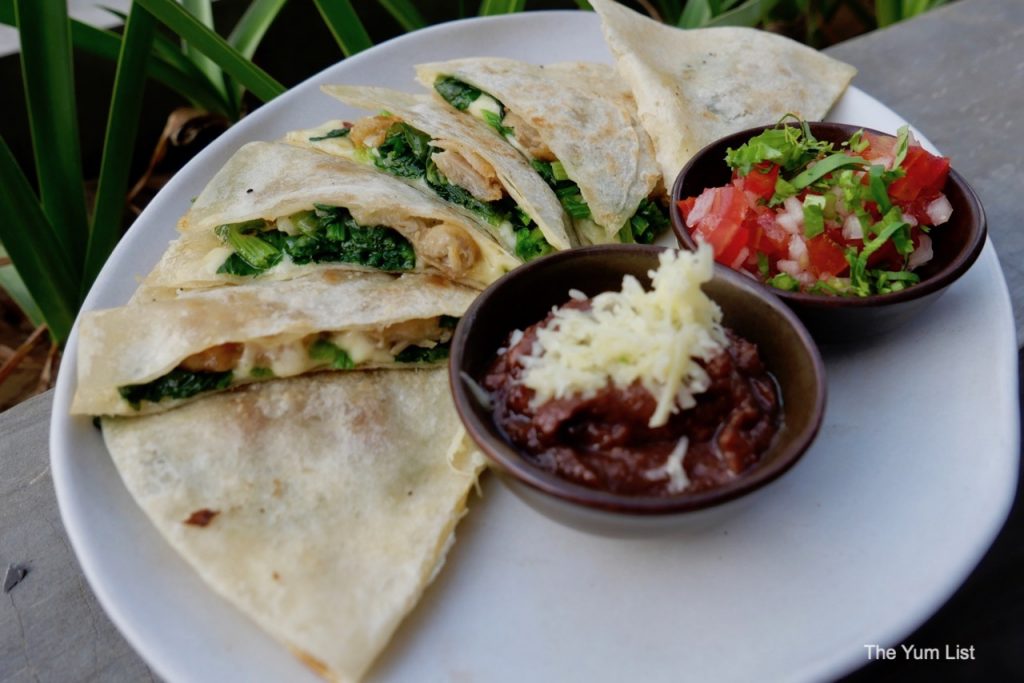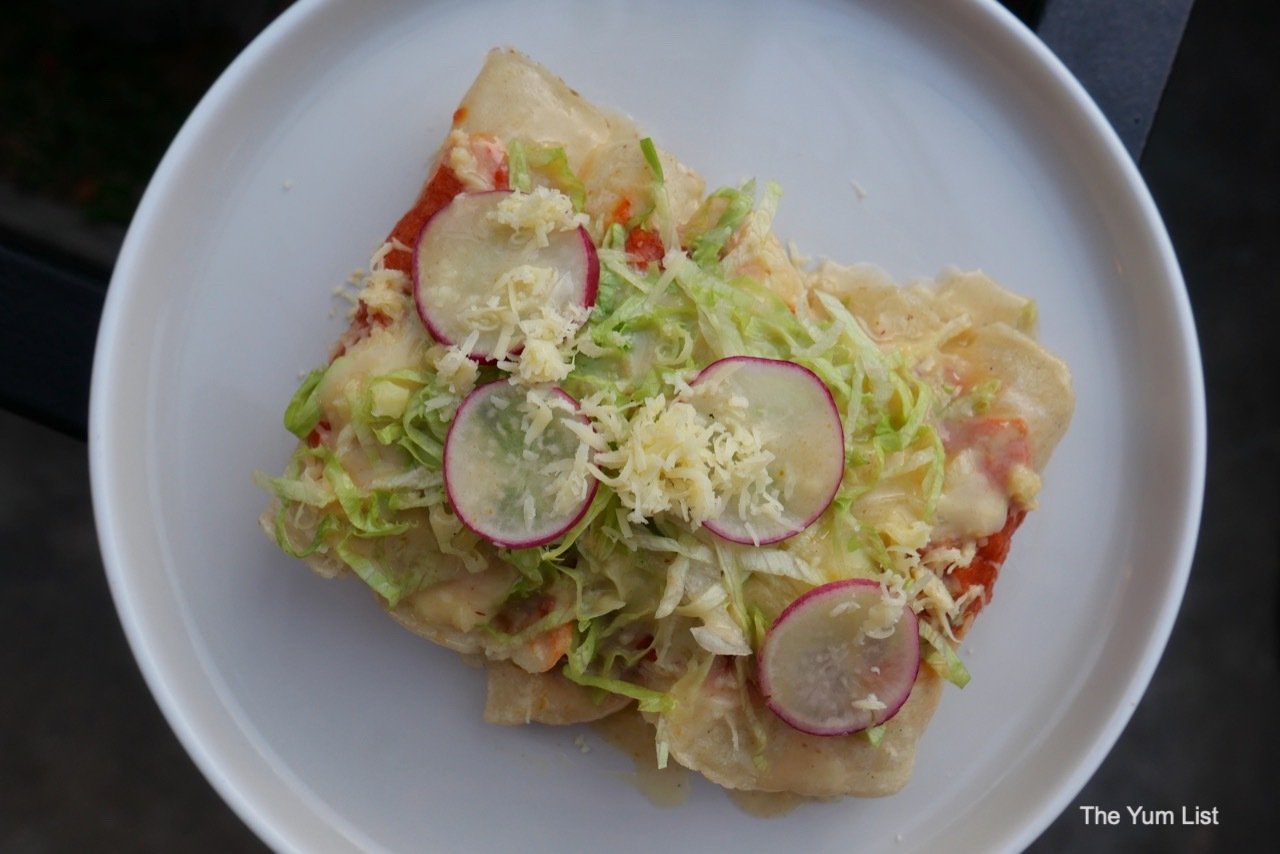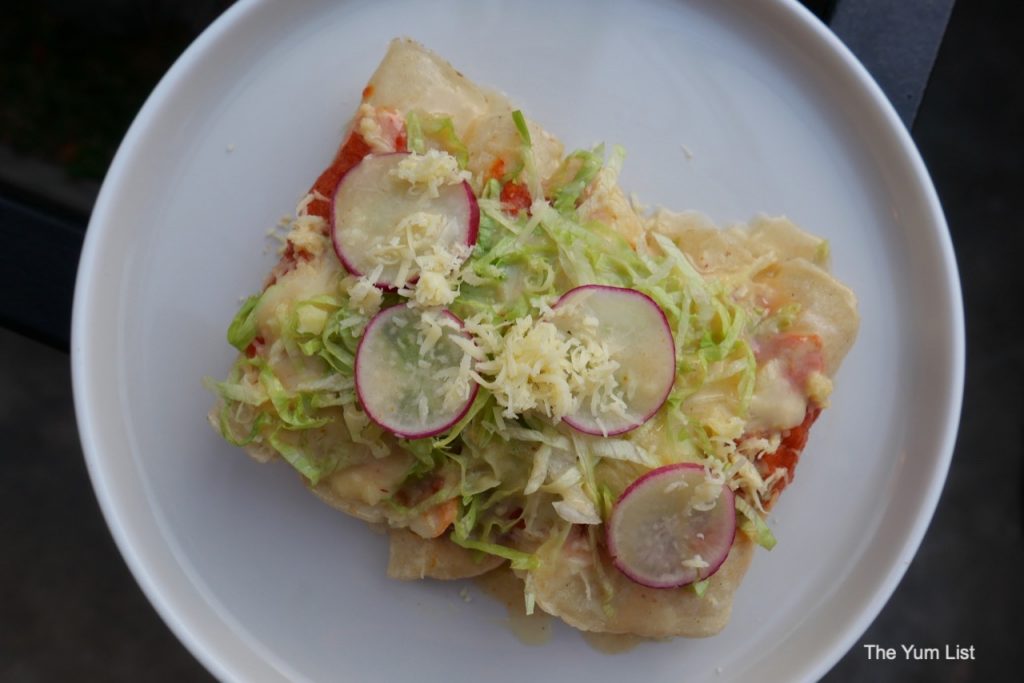 Los Jefes Seminyak Review
Los Jefes Seminyak serves generous portions for value-for-money prices. There are plenty of options for both meat-lovers and those maintaining a plant-based diet. The setting is perfect for people watching and the staff friendly and spirited.
Reasons to visit Los Jefes Seminyak: 24-7 tacos and tequila!
Los Jefes Seminyak – Tacos & Tequila
Jalan Raya Seminyak 2A
Seminyak Bali, Indonesia
+62 (361) 300 3432
[email protected]
losjefesbali.com
Los Jefes Seminyak Opening Hours
24-7!