MAURI Restaurant Seminyak
Monica Tindall
Not quite a year old, MAURI Restaurant in Seminyak, Bali has been on the "hot list" since opening. Headed by Apulian chef Maurizio Bombini, the restaurant offers a contemporary Italian dining experience with healthy roots in cuisine from Italy's south.
MAURI Bali
The intimate setting seats a maximum of 40 diners on the ground floor. For small bites and cocktails, there's a separate lounge, bar and balcony on the mezzanine level. MAURI is currently only open for dinner, but I would be a strong supporter of a lunch menu. The stunning octagonal, glass ceiling invites loads of natural light, and the elegant white walls would provide a beautiful backdrop for photography.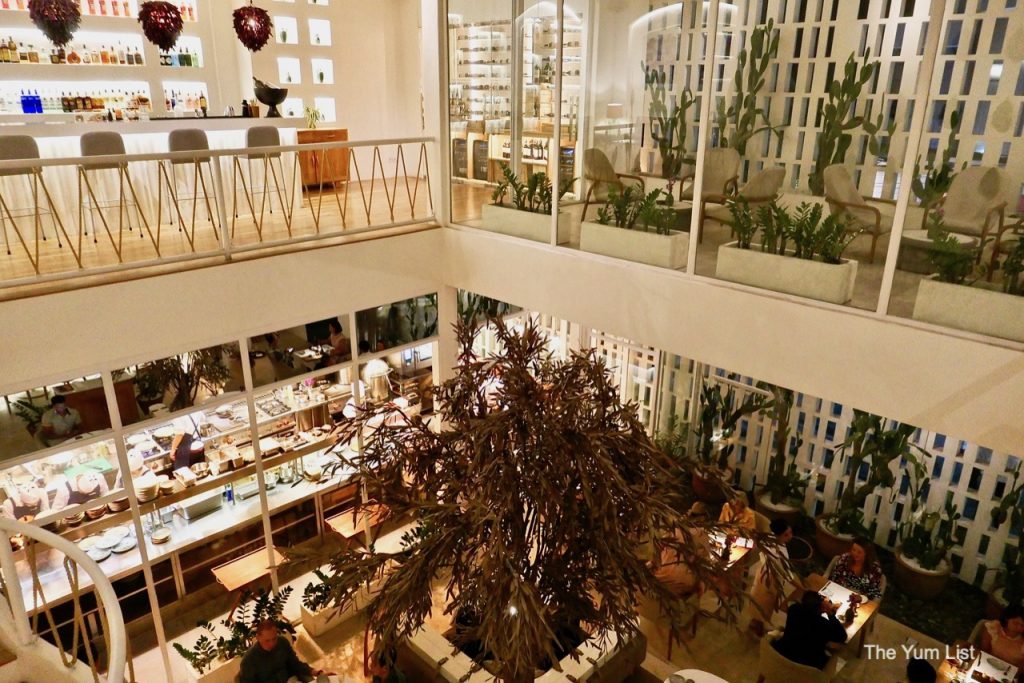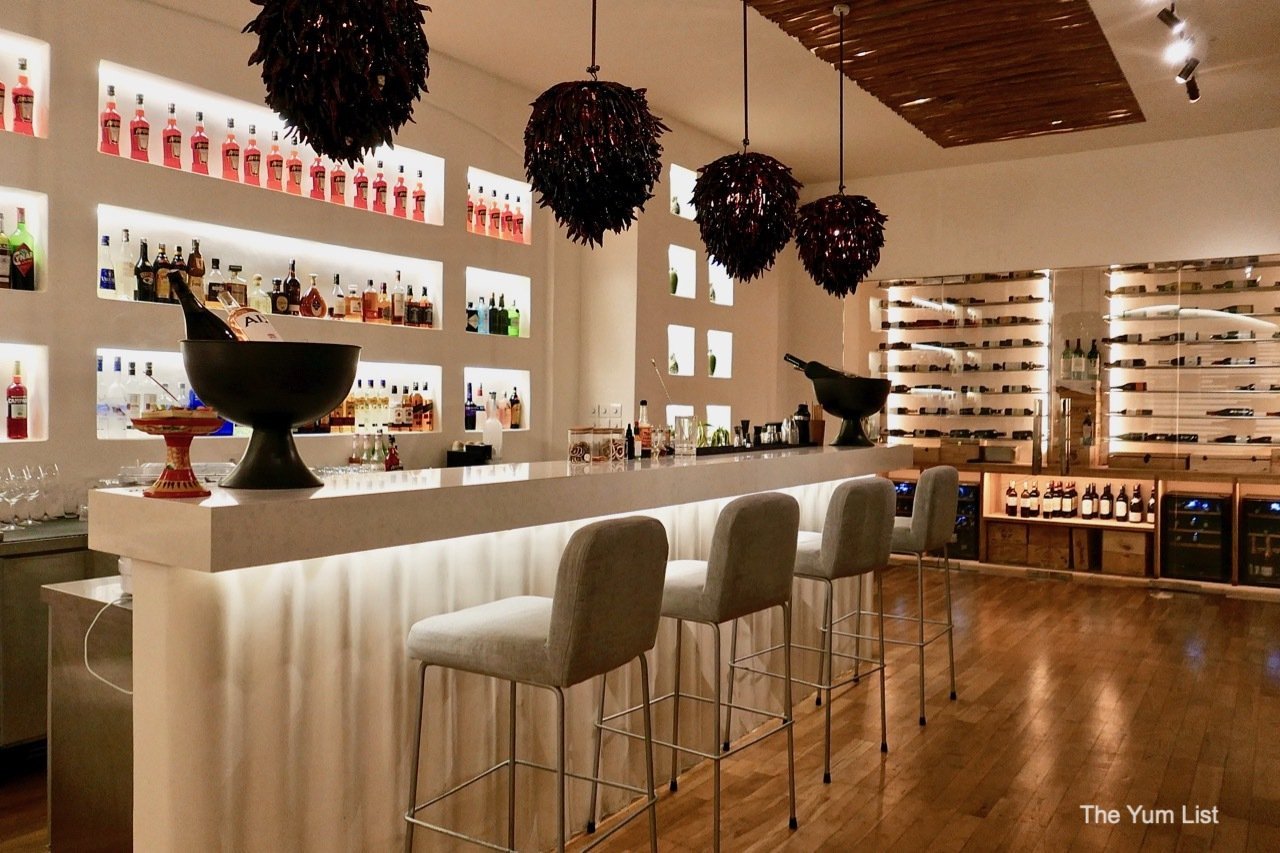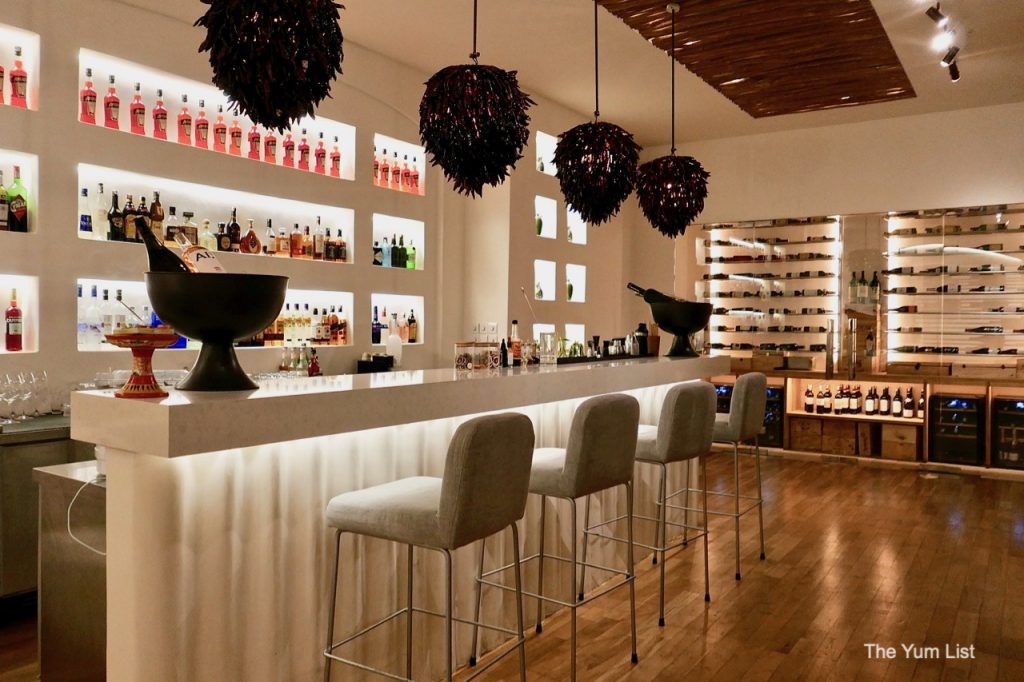 Signature Tasting Menu at MAURI Seminyak
The best way for first-timers to get a feel for the menu at MAURI is via their Signature Tasting Menu. The six courses are priced at IDR 650K ++ per person, with wine pairing at an additional charge.
Stuzzichino di Benvenuto
Stuzzichino di Benvenuto, or welcome snacks, are a surprise from the chef at MAURI Restaurant. Today we have rosemary chips, tomato focaccia topped with Mortadella ham (soooo delicious), and taralli (hard bread with anise). The snacks keep coming in a succession of four before drawing to a close. Bloody Mary spherification is next. As the name suggests, little balls of the cocktail have been enclosed in a gelled sphere, and they explode in the mouth upon biting. Then comes amberjack tartare on a chickpea chip topped with caviar. Lastly, we have egg custard with Parmesan foam. It's addictively savoury and makes me yearn for another glass of prosecco of which the snacks have been paired. La Gioiosa et Amorosa is a bright, fruit-driven bubbly that both cleanses the palate and opens the appetite.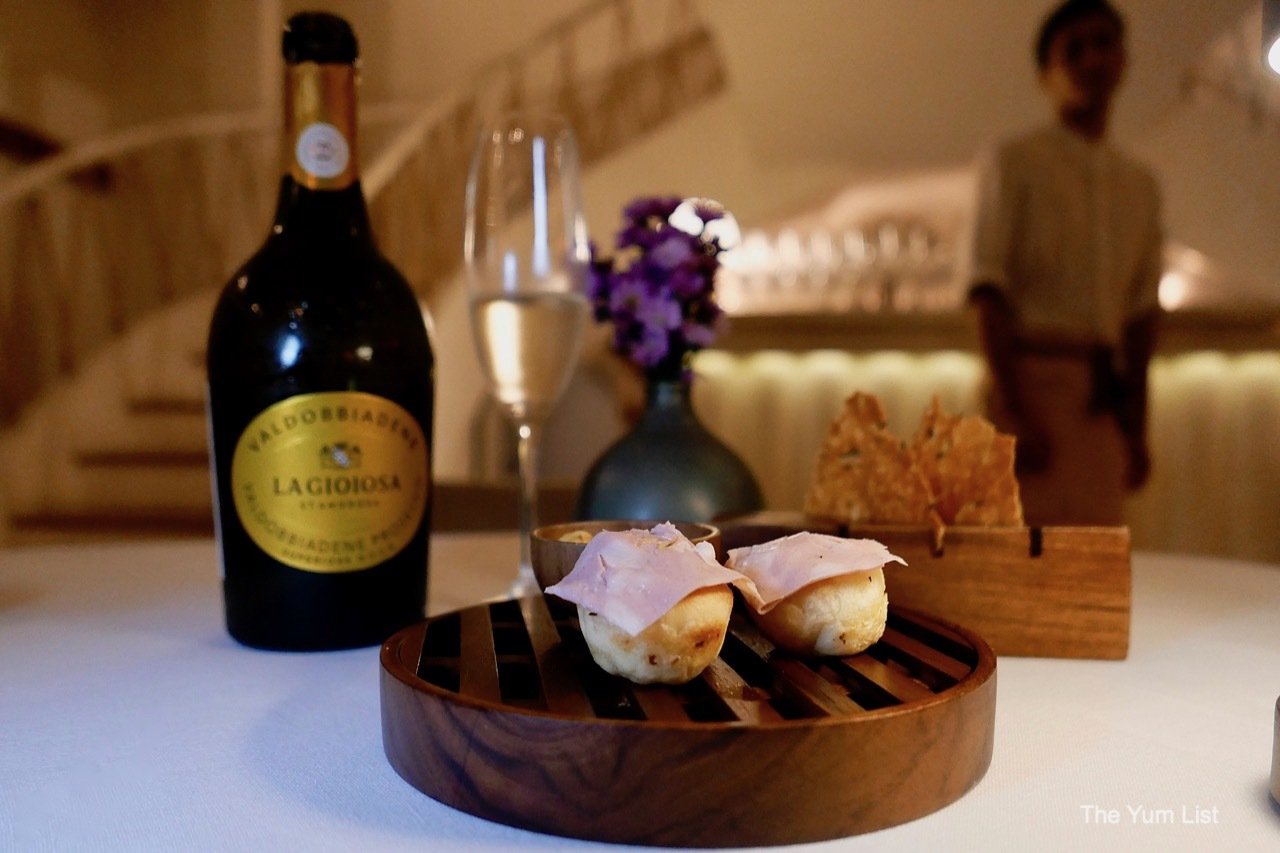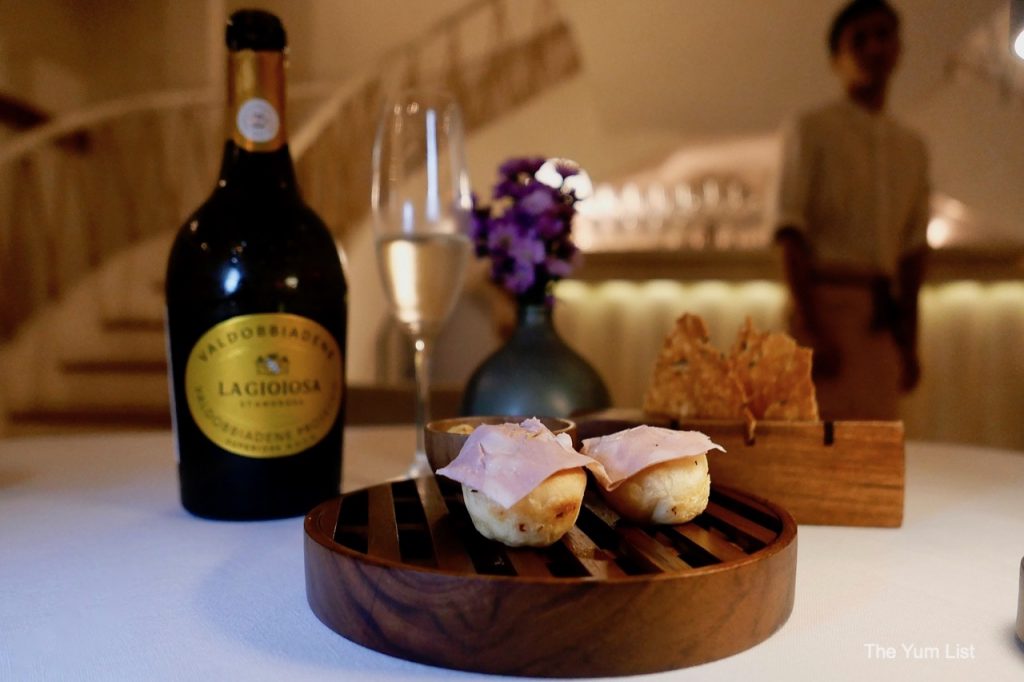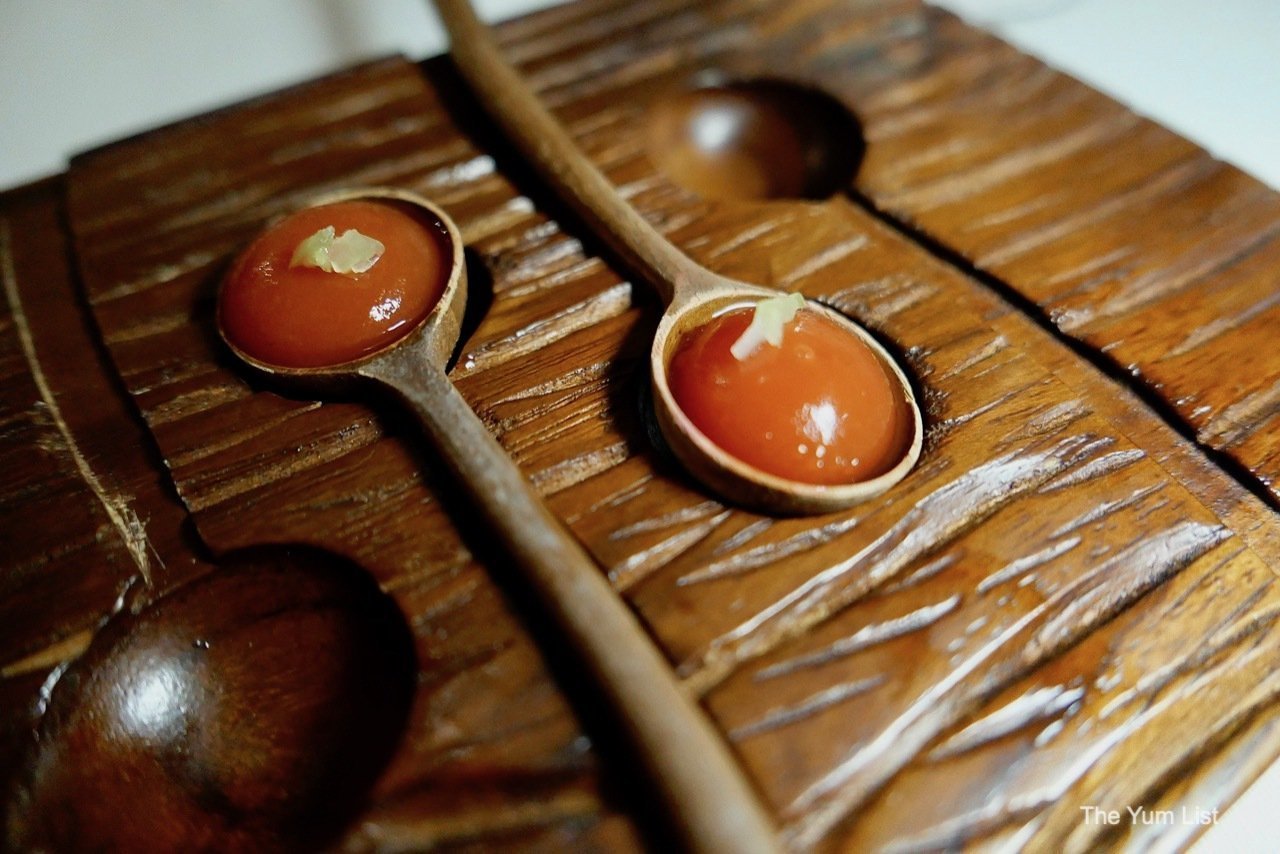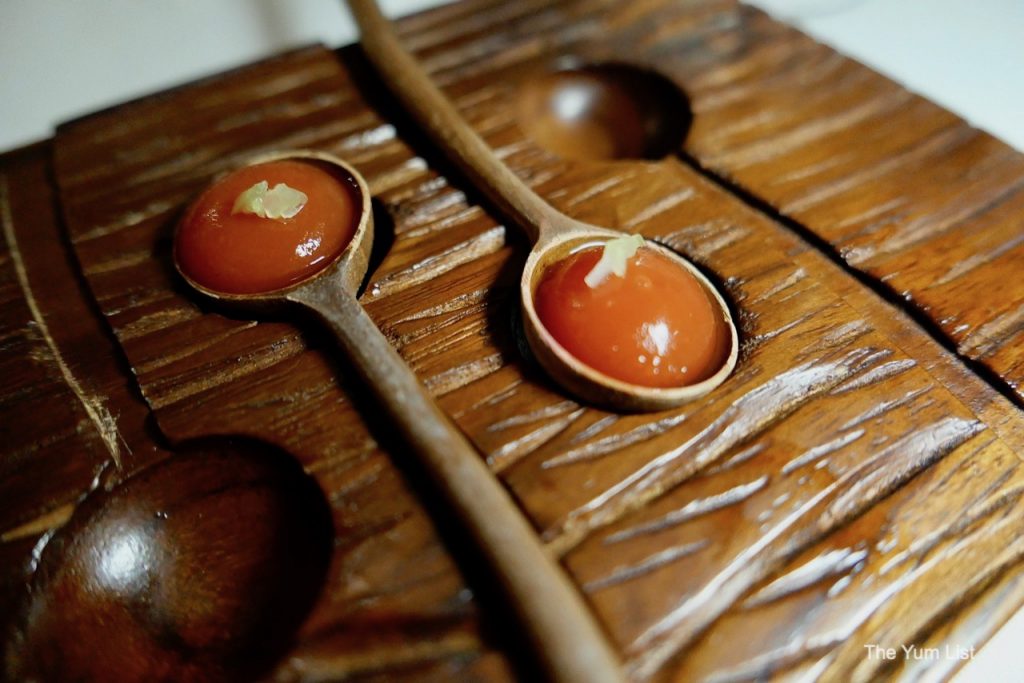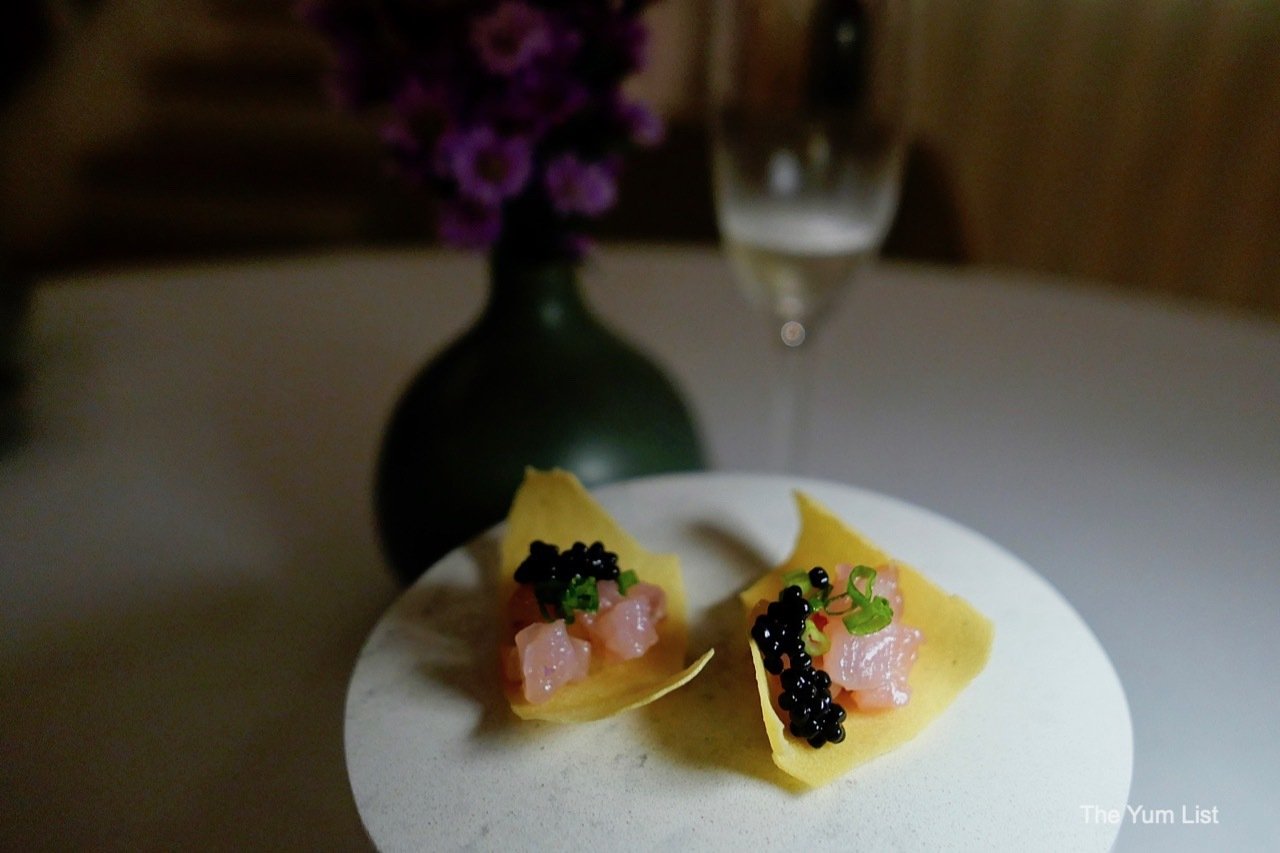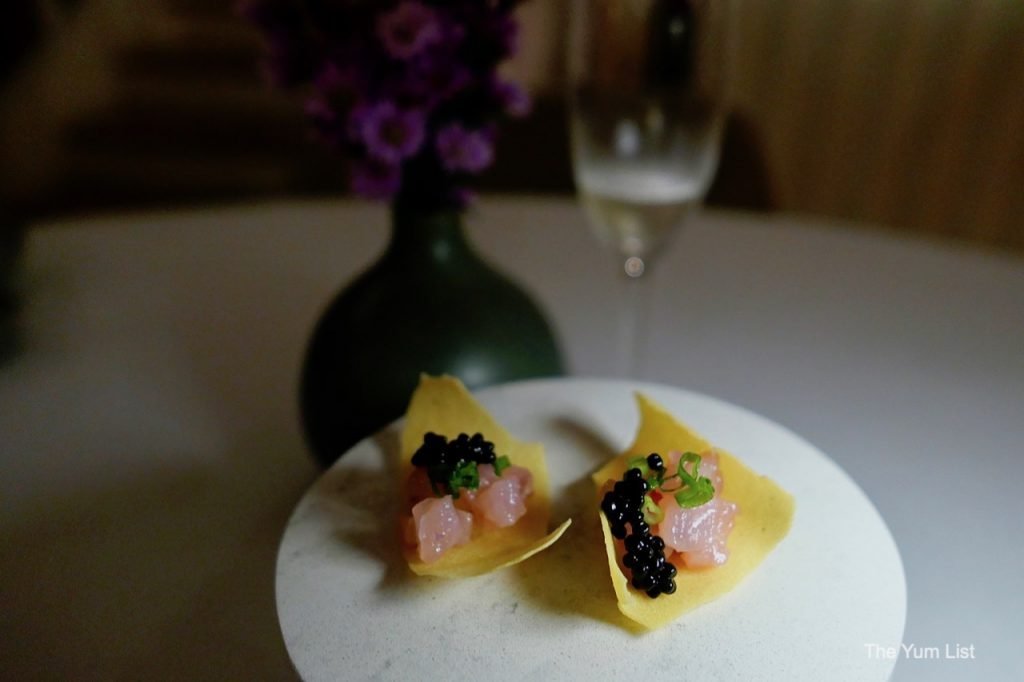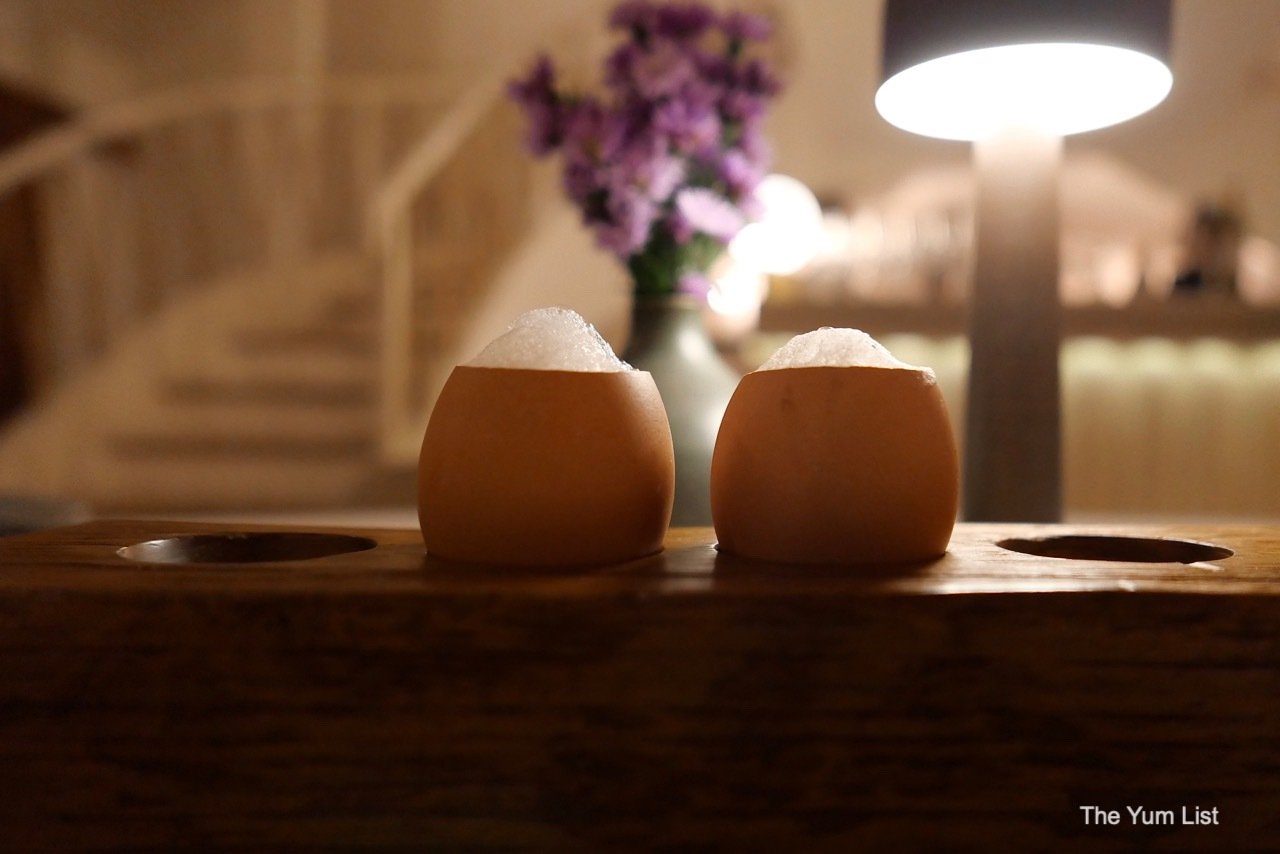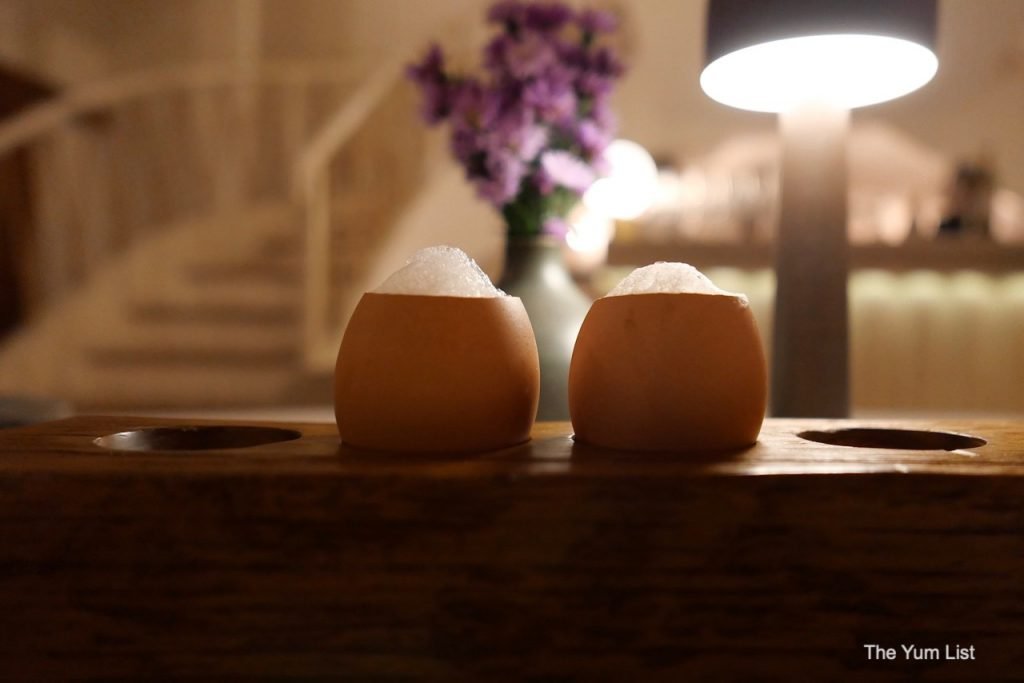 Tonno in Carpione
The Tonno in Carpione sees beautiful pink, thick slices of tuna blanketing burrata and fennel with dots of black olive powder on the side. A citrus dressing is both tart and sweet and adds a little something extra to this dish. A perfectly chilled glass of 2017 Piccini Pinot Grigio from Venice is a friendly match. It's light and zesty with hints of honey and green apple, mirroring the acidic elements in the dressing while balancing out its sweetness.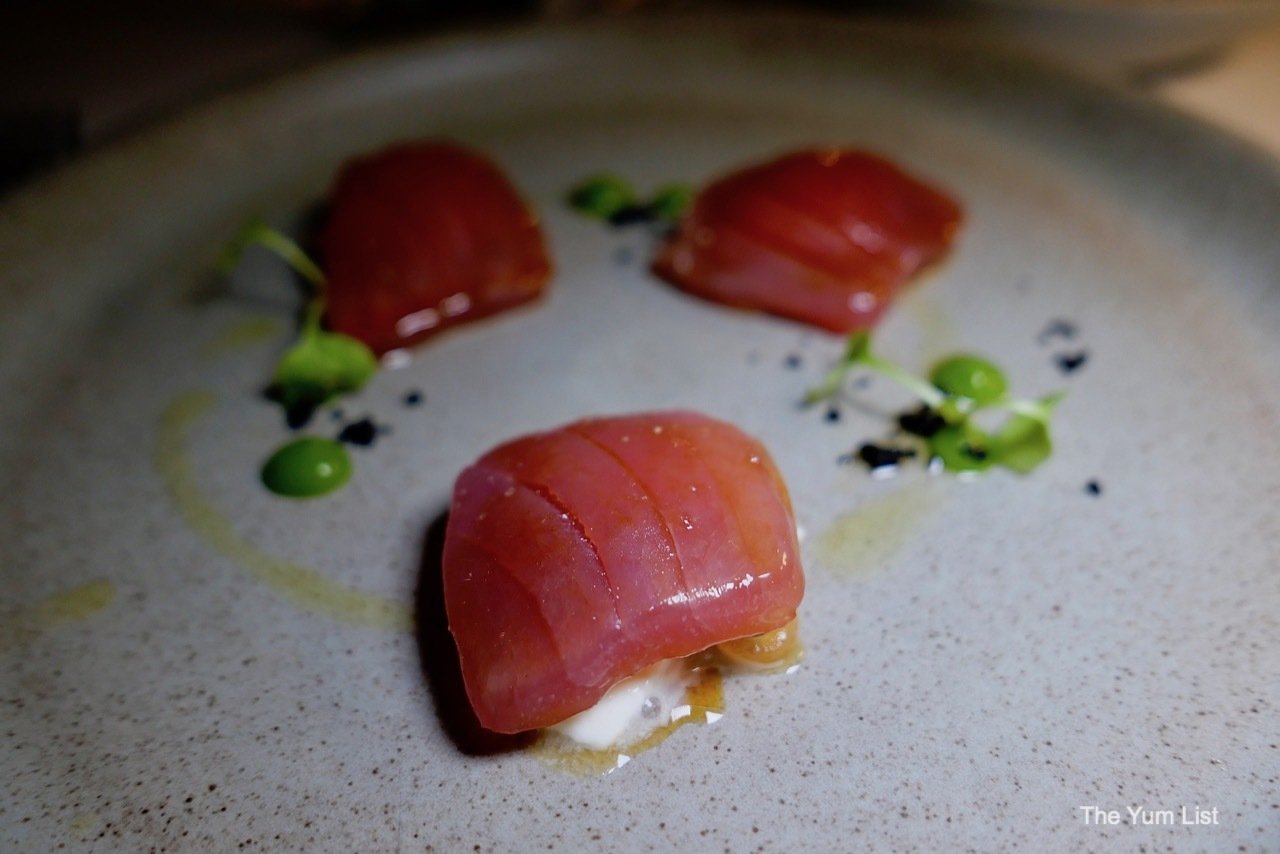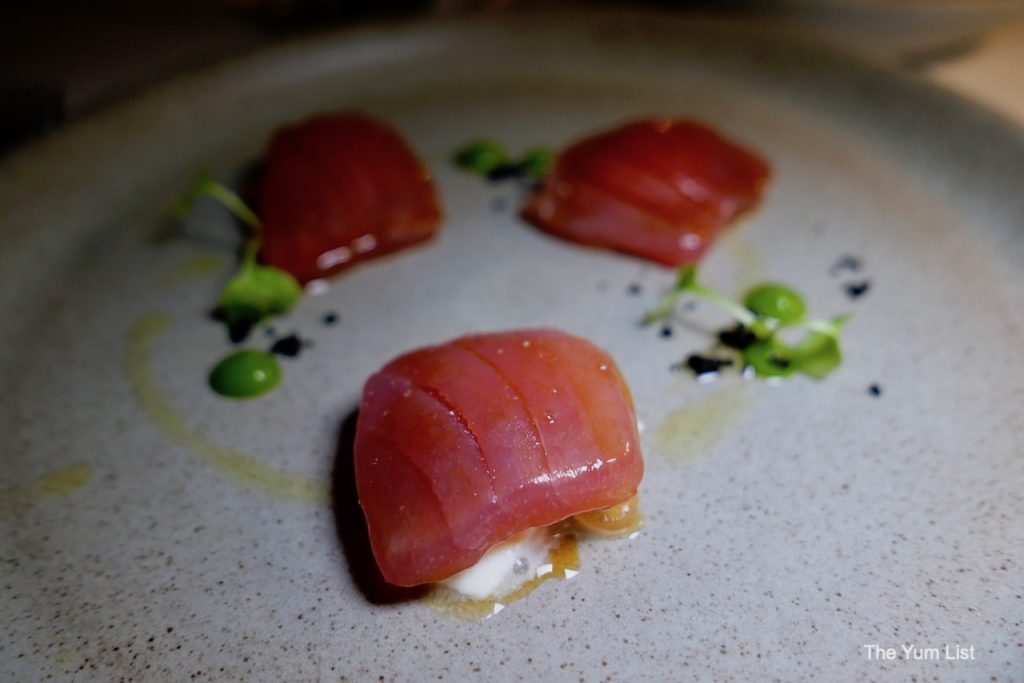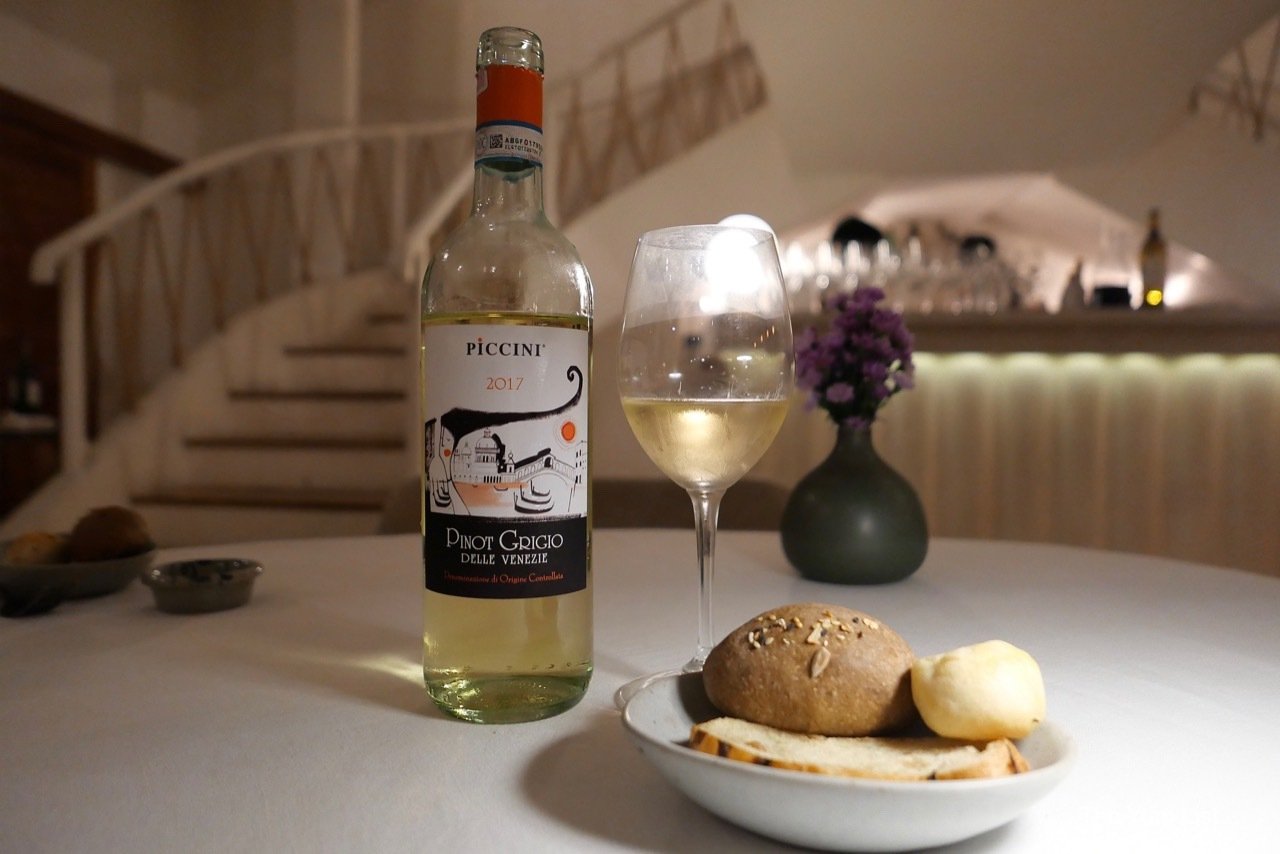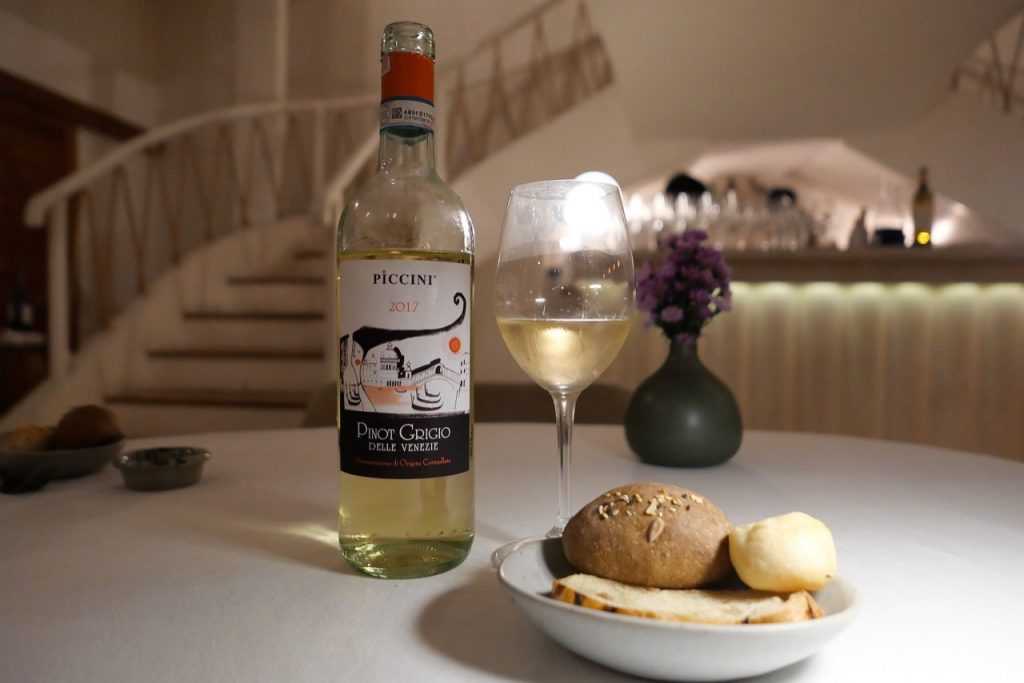 By the second plate in, we're paying close attention to the crockery. Each is an artwork in its own right, and with a few questions to the waitstaff, we discover that the collection has been specially crafted just for Mauri by GAYA ceramic.
Parmigiano Ravioli
The pasta course at MAURI Restaurant, Parmigiano Ravioli, is handmade parcels filled with Parmigiano cheese that has been aged for 24 months. That's a lot of preparation for something that is consumed in minutes. It sits in an onion consommé, making a fabulous meat-free recipe. The quality of the cheese is evident in every bite, and the onion furnishes a welcome whisper of sweetness to harmonize the overall profile.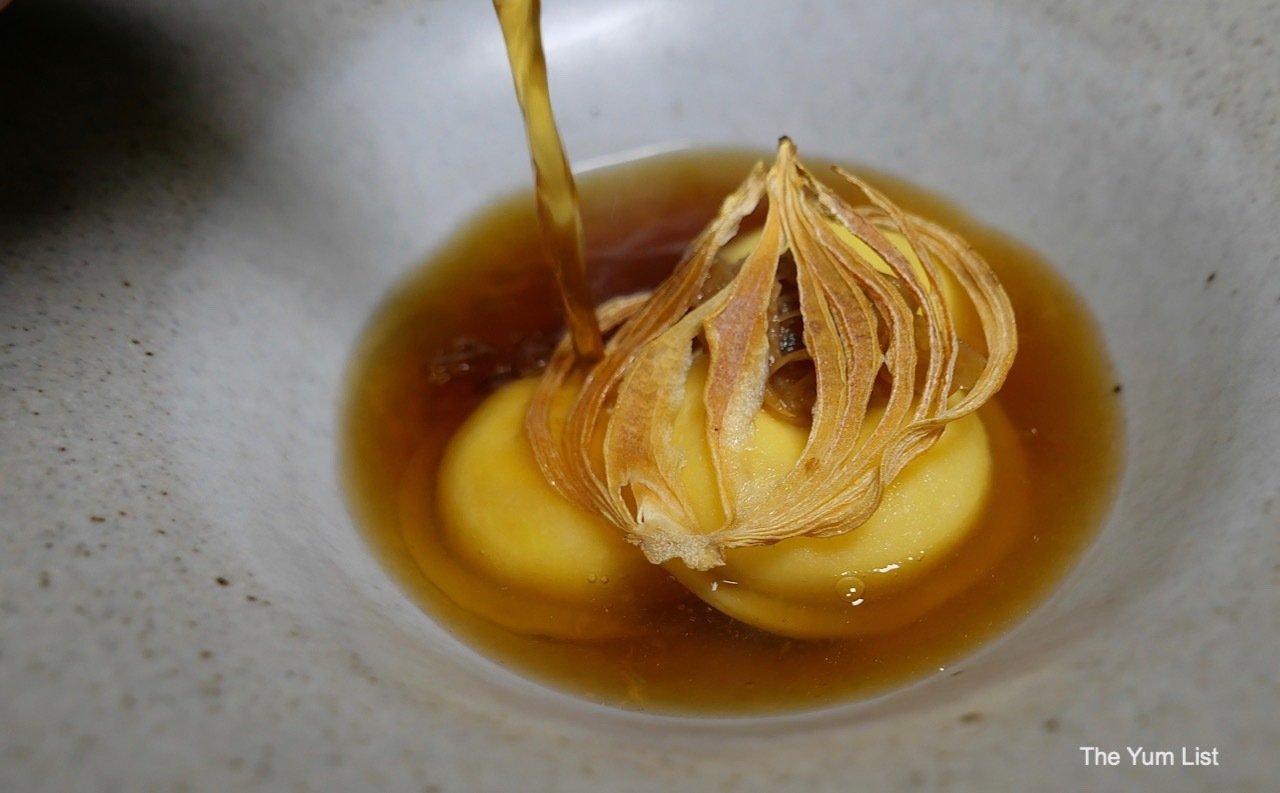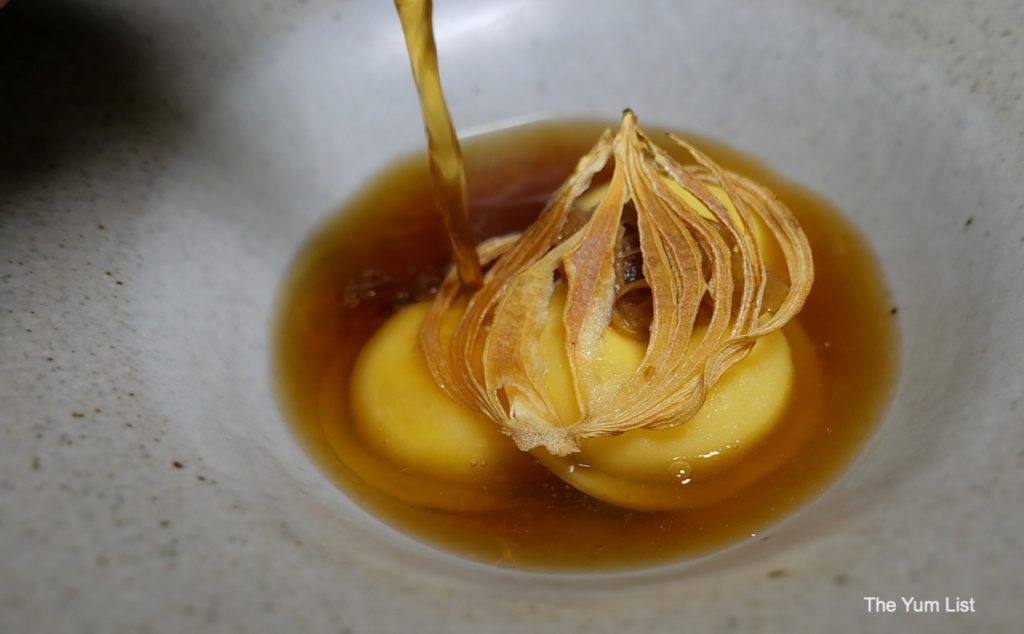 I'm rather excited to try the next wine partner, a 2017 Preludio No 1 Chardonnay Rivera Castel del Monte; it's from the same area as the chef! This one sees three months ageing on the lees in concrete vats. It expresses plenty of minerality with stone fruits and citrus. The palate is layered and lingers into a fresh finish.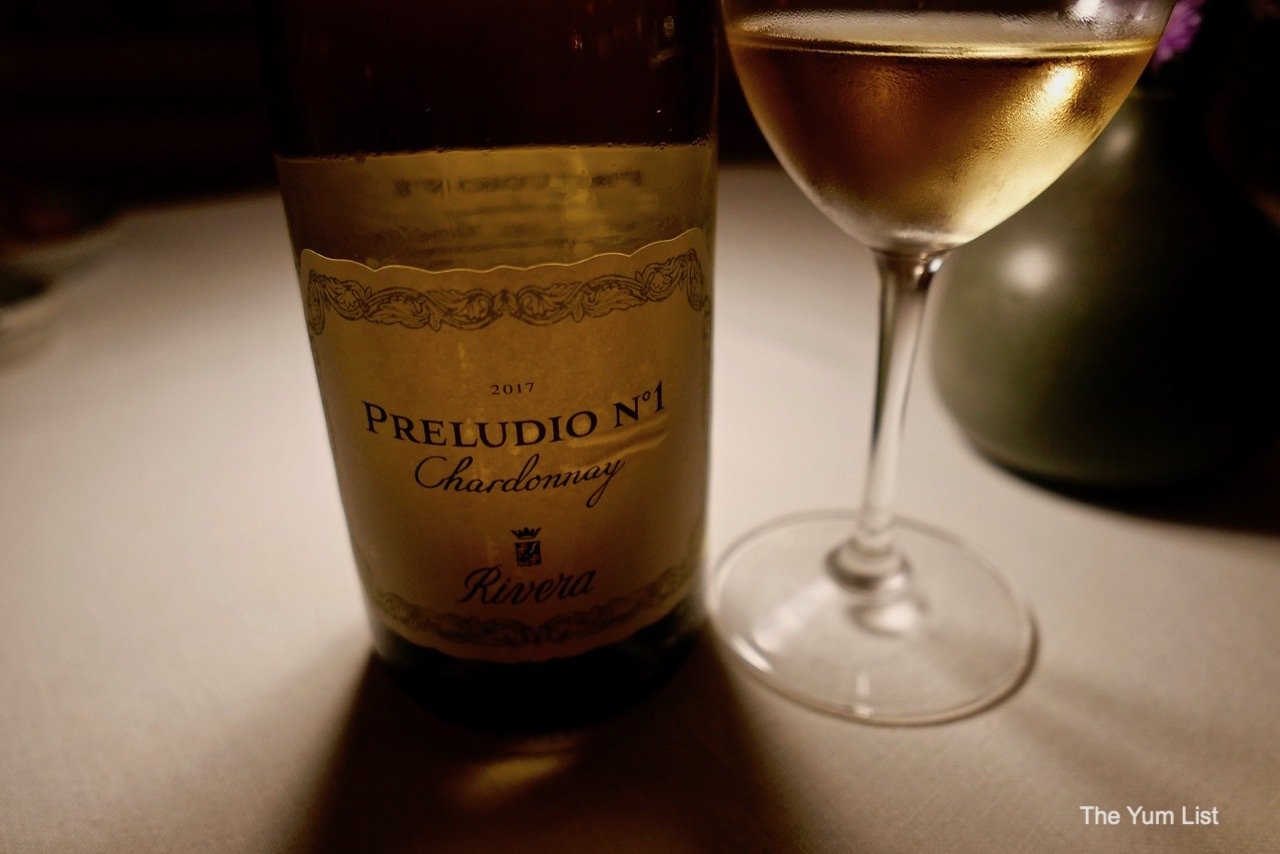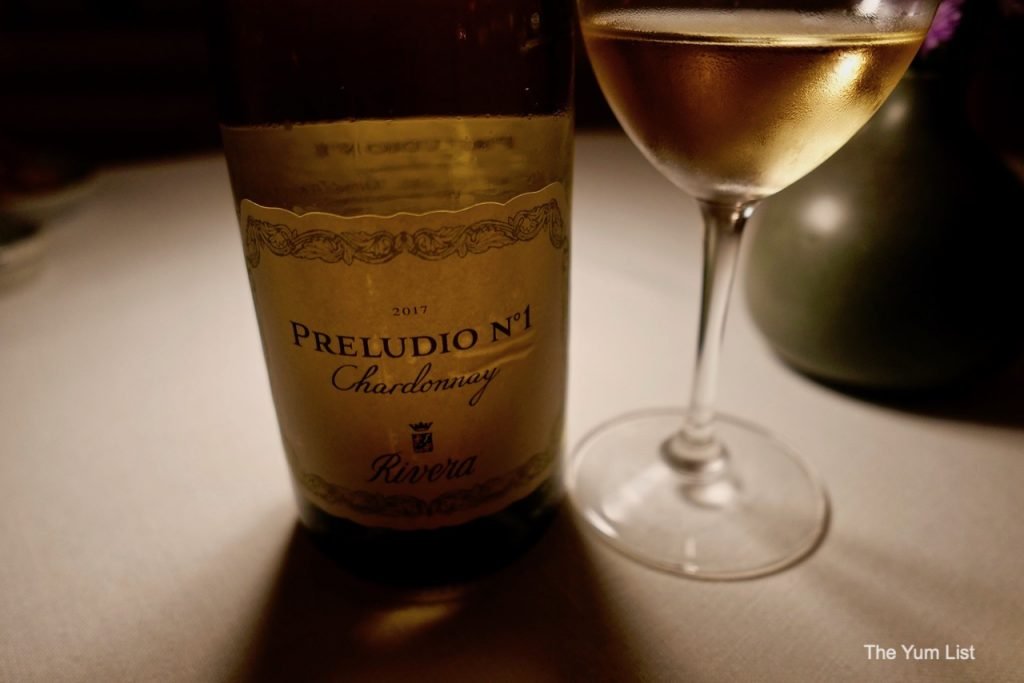 Merluzzo
Our main at MAURI Restaurant is Merluzzo, codfish with root vegetables and a mushroom consommé. I think cod is challenging to cook and have had more bad experiences that fantastic with its preparation. Fortunately, this is a positive round with the fish a pale golden on the edge with clean and flaky flesh. Hubby insists his last drops of chardonnay continue to pair well with this plate. I'm more of the thinking though that the deep, earthy notes of the broth warrant a step up in intensity with the wine mate. And, the 2017 Negroamaro from Salento by Rivera is another wine I'm delighted to try. Also hailing from the same region as the chef, this grape is the most typical varietal of the province of Apulia. It is a fresh and balanced wine with a vibrant bouquet of berries, great character and lengthy conclusion. The pink rim and grippy tannins give away its youth.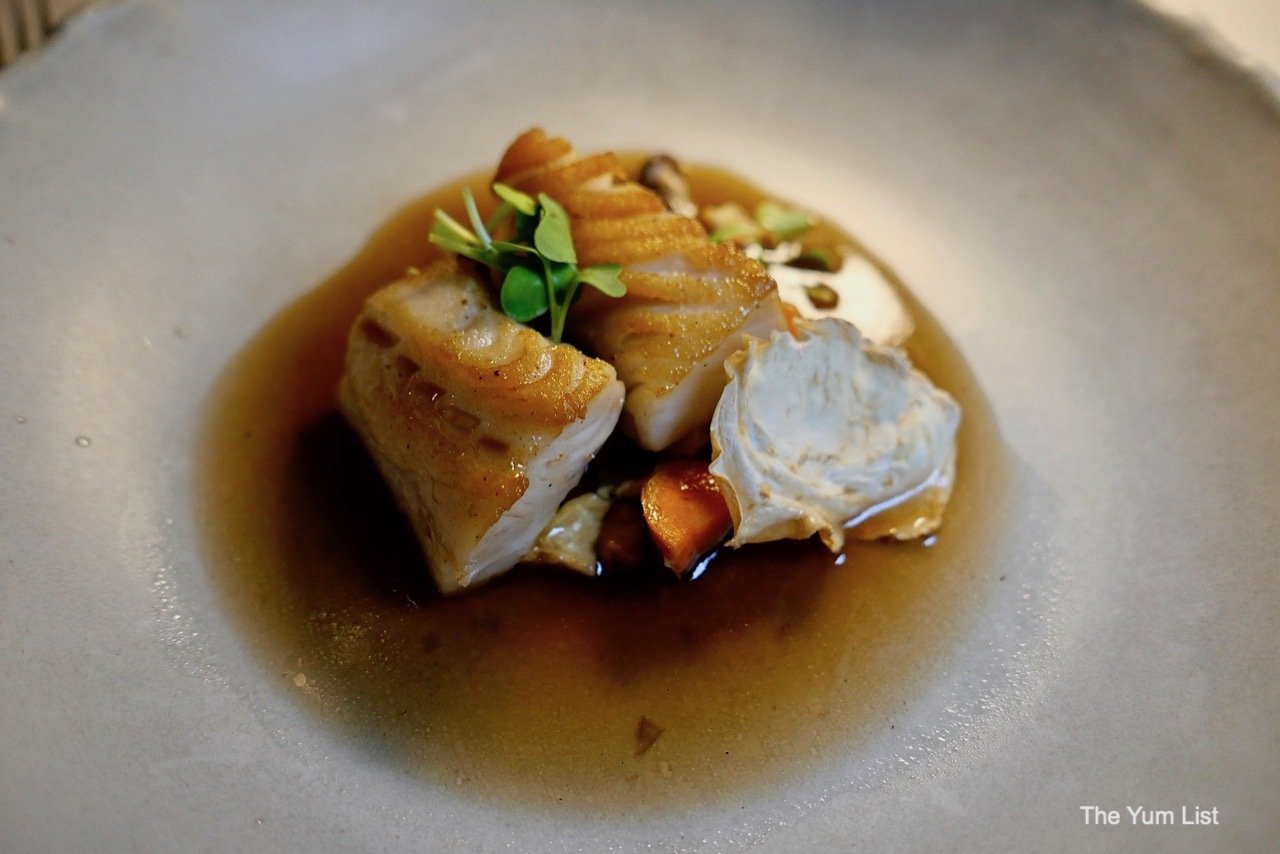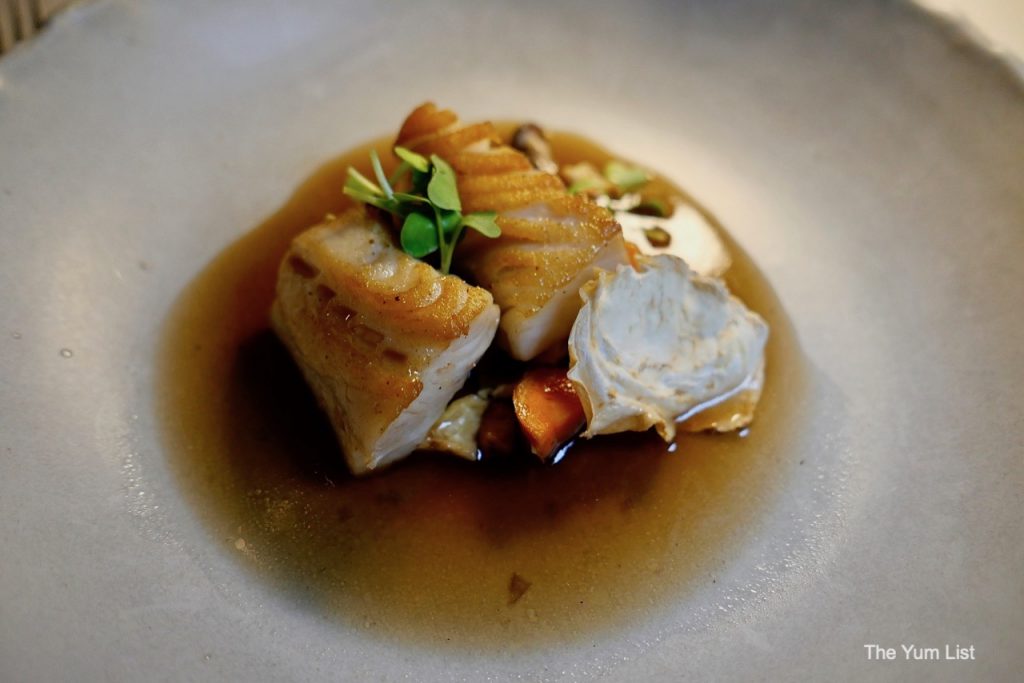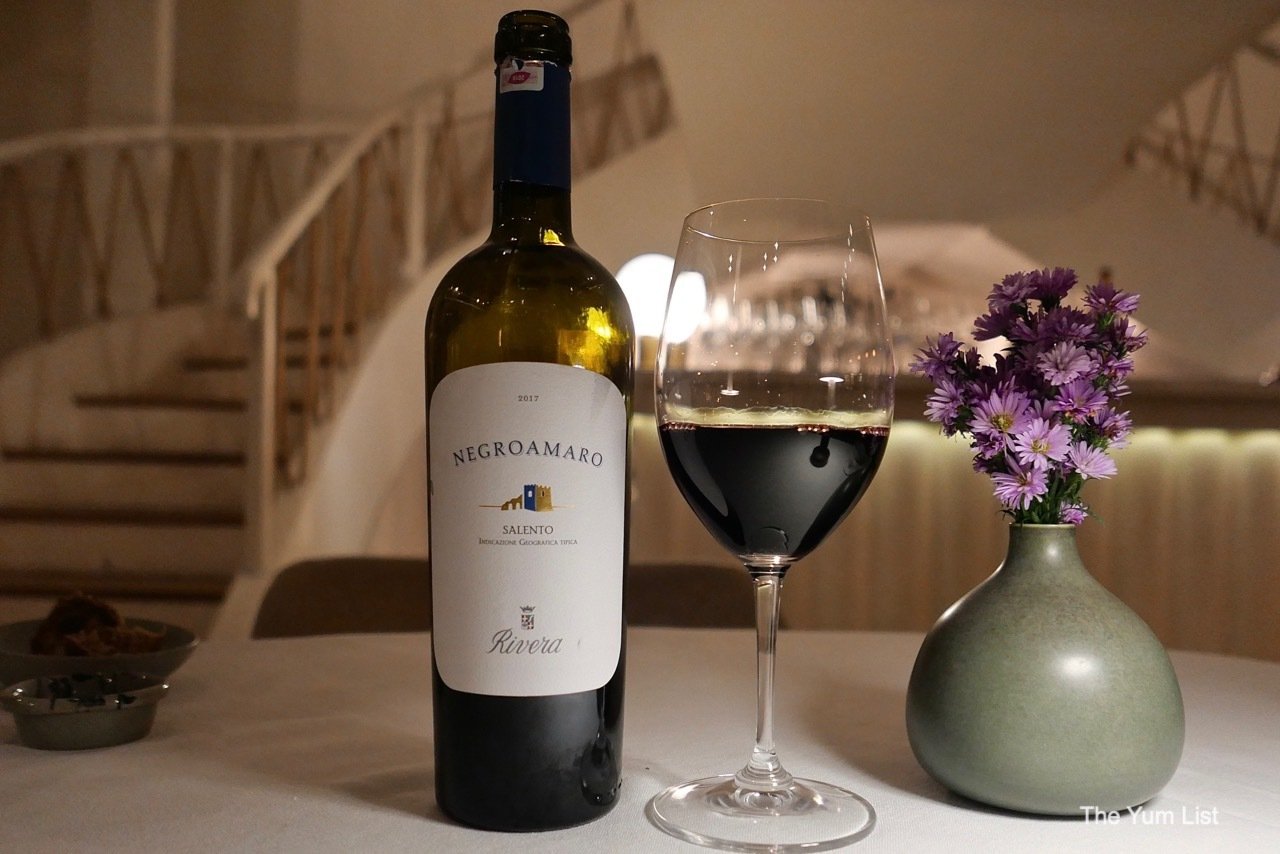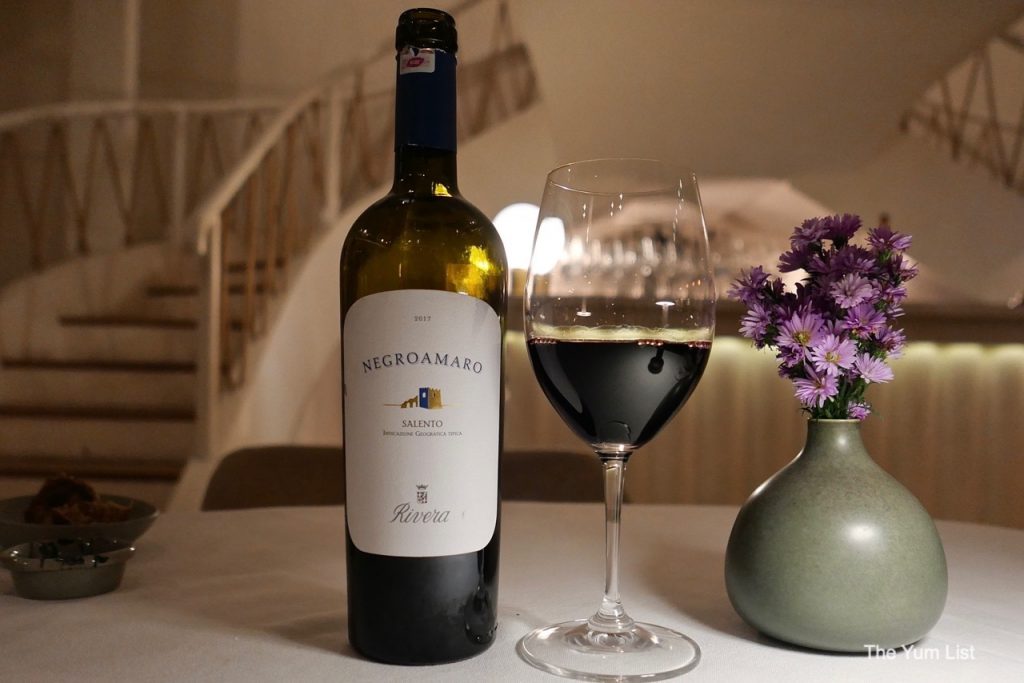 Limoncello with a lemon granita provides an interlude before dessert.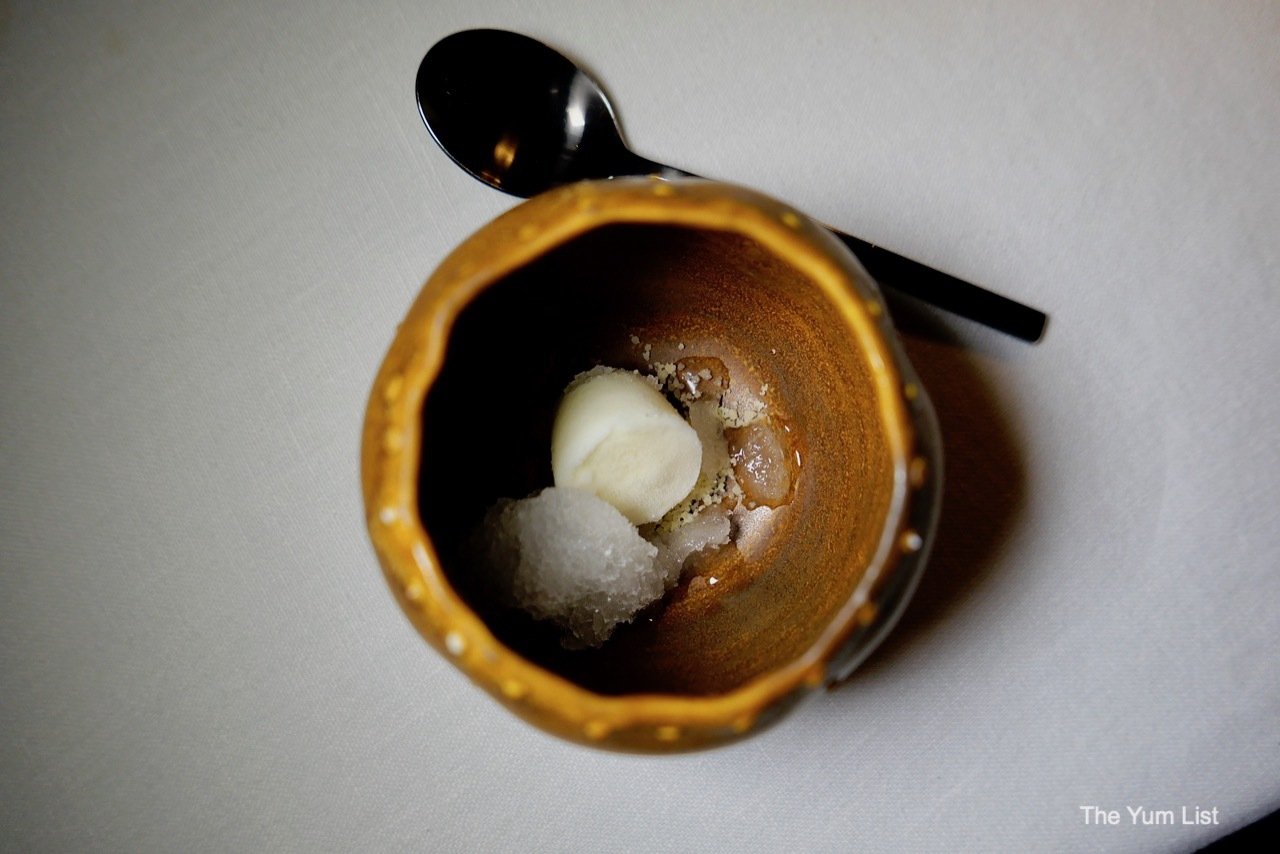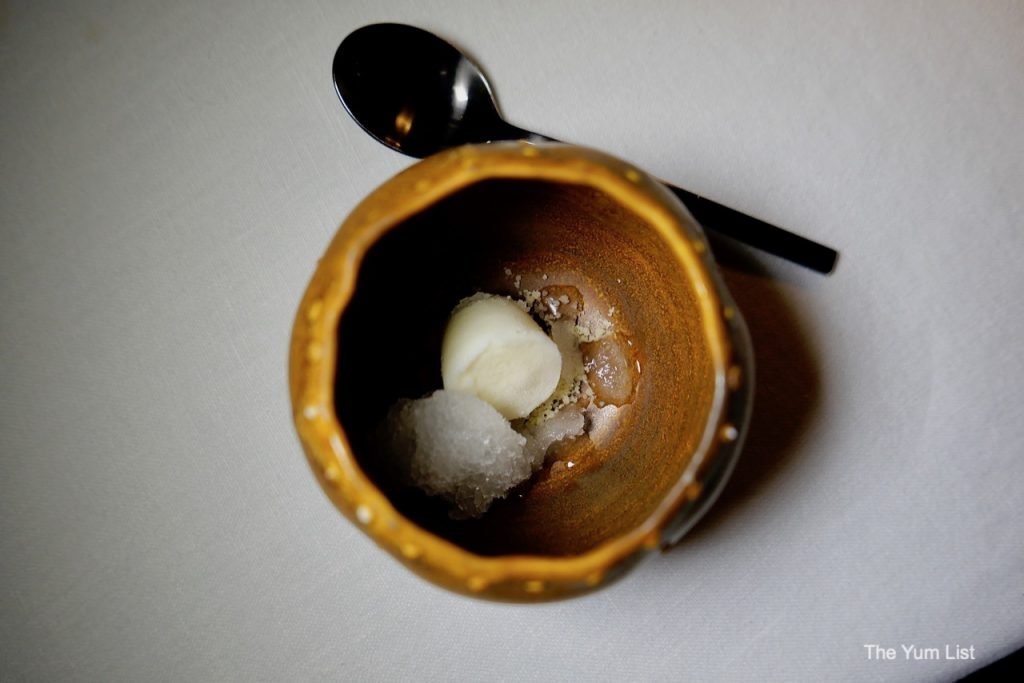 Tiramisu
They say every chef (and nonna) add their own unique touch to the classic Italian dessert, tiramisu. Here, of course, we have it MAURI style, and it's live! Made tableside, a chef prepares it layer by layer. First, there's savoidardi, then tiramisu mousse, mascarpone espuma, coffee caviar, Amaretto liqueur, shaved chocolate truffle and a finishing of cocoa powder. I think it would worth visiting MAURI Restaurant even for this alone.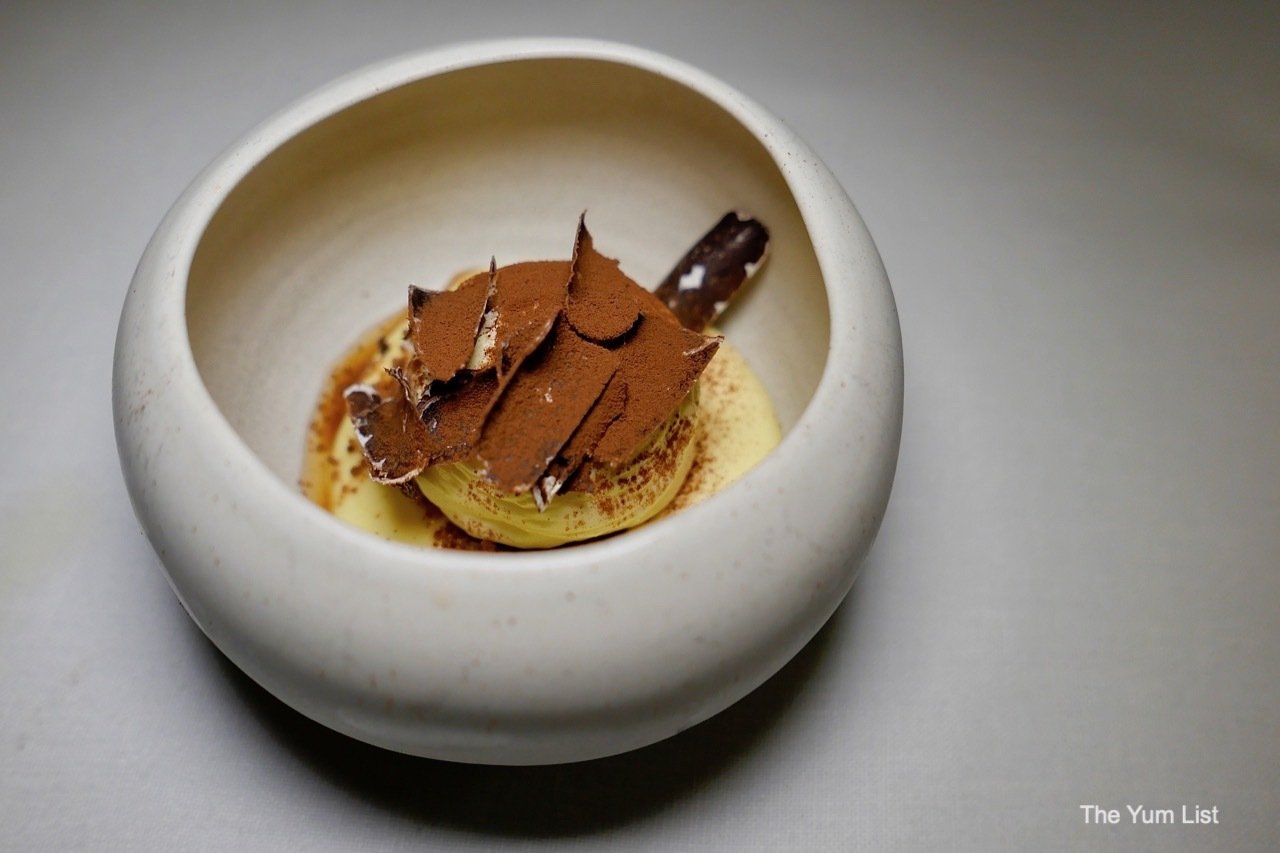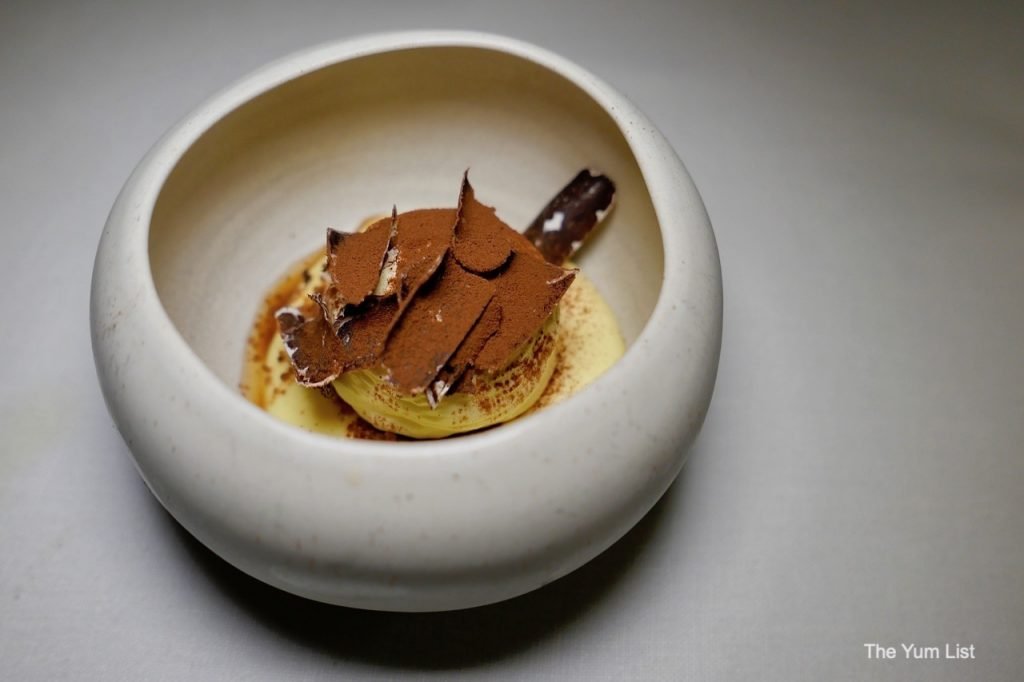 Piccola Pasticceria
Petit fours complete the meal; raspberry jujube, chocolate truffle, zeppole (deep-fried dough dusted with sugar and filled with custard), and white chocolate choux.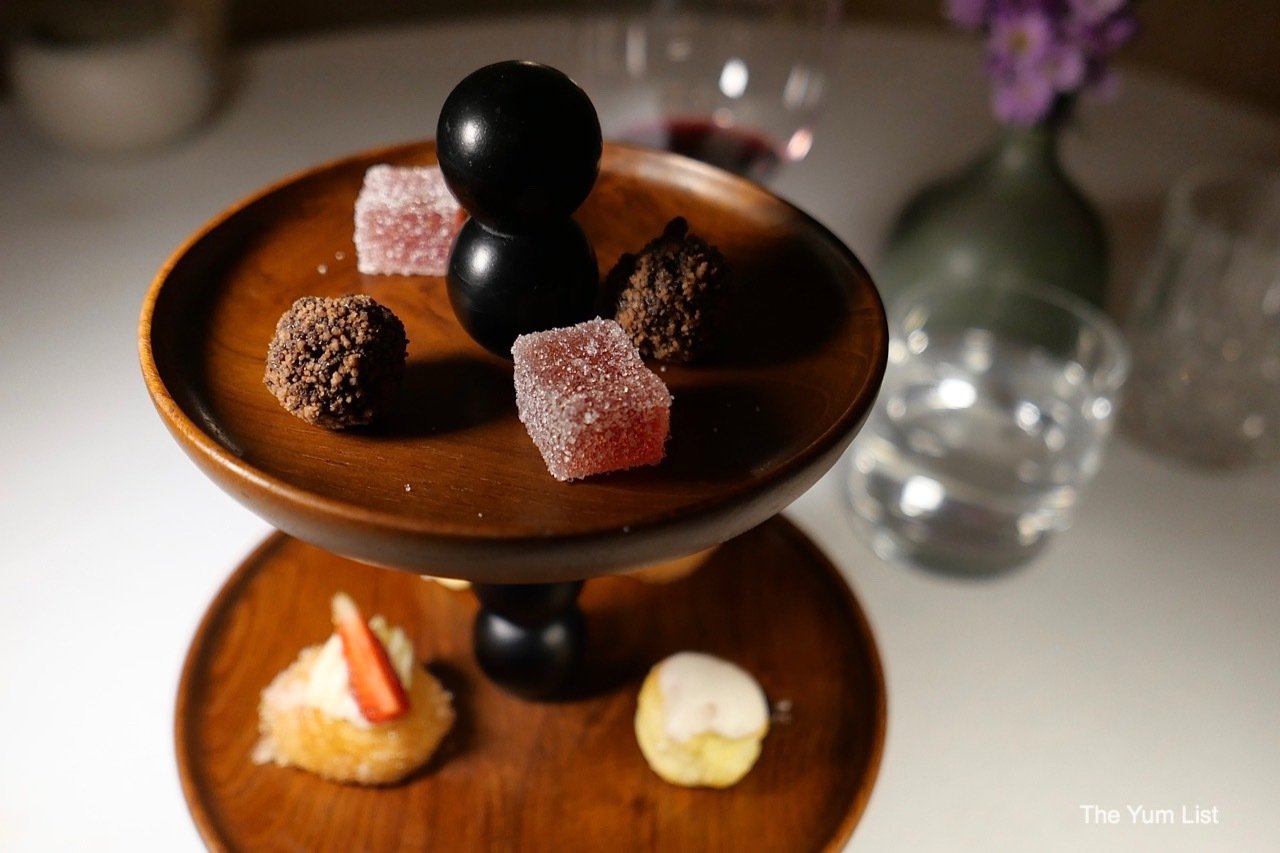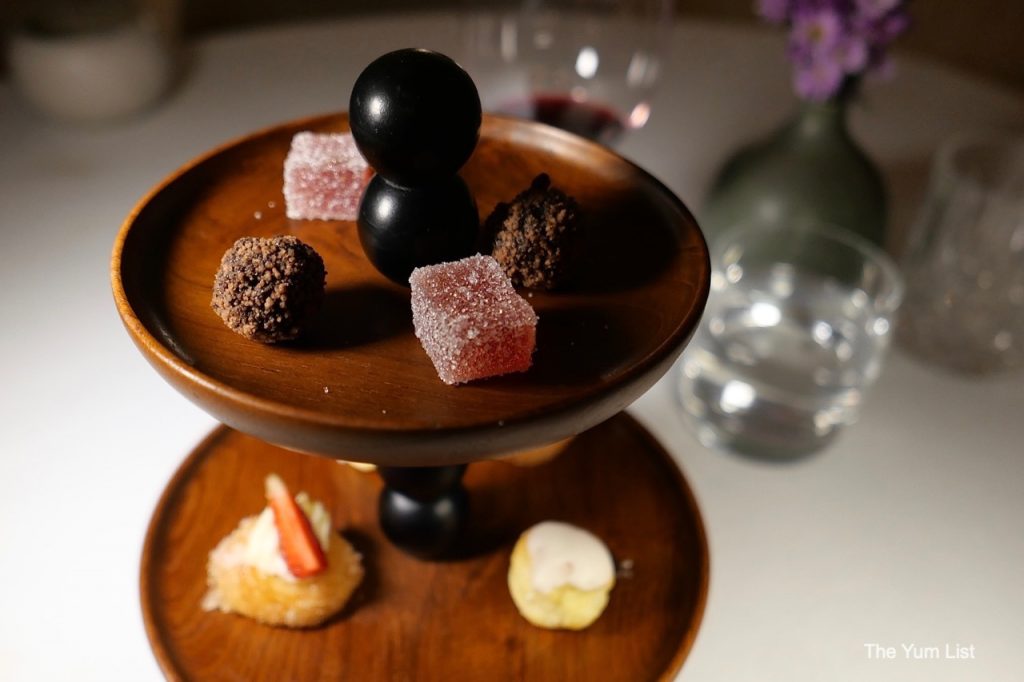 MAURI Restaurant Review
MAURI serves exquisite Italian cuisine with a strong influence from the south in an attractive setting. Service is friendly and informative. I highly recommend a visit.
Reasons to visit Mauri Restaurant Seminyak: beautiful setting; a good list of Italian wines to match the menu; the tasting menu is an excellent first choice.
Mauri Restaurant Seminyak
Jl. Petitenget No.100,
Seminyak, Kec. Kuta Utara,
Kabupaten Badung, Bali 80361
Indonesia
www.facebook.com/maurirestaurantbali
+62 817 776 177
[email protected]
Mauri Restaurant Opening Hours
Daily: 6:30 pm-midnight