Ozhean AM Clinic Bangsar – Korean Beauty
Monica Tindall
Korea has a reputation for being a leader in skincare. The country is held in such high esteem that there is a whole tourism circuit revolving around plastic surgery and aesthetic treatments. The opening of Ozhean AM Clinic in Bangsar, however, brings the Korean beauty industry to Malaysia. The trusted Korean brand brings Dr Park Ji Youn (a Korean Board-certified dermatologist) to add her wisdom to the burgeoning scene in Kuala Lumpur.
In my first meeting with Dr Park, I find her to be very approachable and immediately appreciate her holistic approach to skincare. Rather than sell packages or only focusing on immediate visible results, the team at Ozhean AM Clinic look at the overall health of the skin. Rarely will you find a singular treatment recommended, but rather a variety of therapies to target skin from all angles.
My first experience was with the BellaSonic2X facial. Working on a cellular level, it promotes the general health of the skin. It is recommended every month as part of a regular skincare routine but is especially helpful in between laser or other slightly more invasive treatments. Read more about the BellaSonic2X facial here.
The number one reason I am consulting with Ozhean AM Clinic Bangsar though is that I want visible improvement of my skin. Yes, I do value the ongoing health, but I also want results that are observable to the naked eye. I'm specifically looking at reducing fine lines and lifting skin that is beginning to droop. Dr Park recommends a combination of PicoWay Laser and Fractional RF Micro-Needling as a start.
Ozhean AM Clinic Bangsar – Anti-wrinkle Treatment
Hydra Facial
As with all sessions at Ozhean AM Clinic Bangsar, they begin with a proper cleansing of the face. To ensure the principle treatments have maximum impact, the nurse gives a hydra facial to start. This is a combination of manual strokes, which cleanse and tone, and the use of a machine, which hydrates and removes dry, dead skin cells.
As both the PicoWay laser and Fractional RF Micro-Needling can be painful, my face is covered with a numbing cream. I'm left to relax in a cool, dark room while the cream takes effect. Soft jazz music and the comfortable treatment bed encourage me to drift off, and I get in a 20-minute power nap (bonus!) before moving over to the laser room.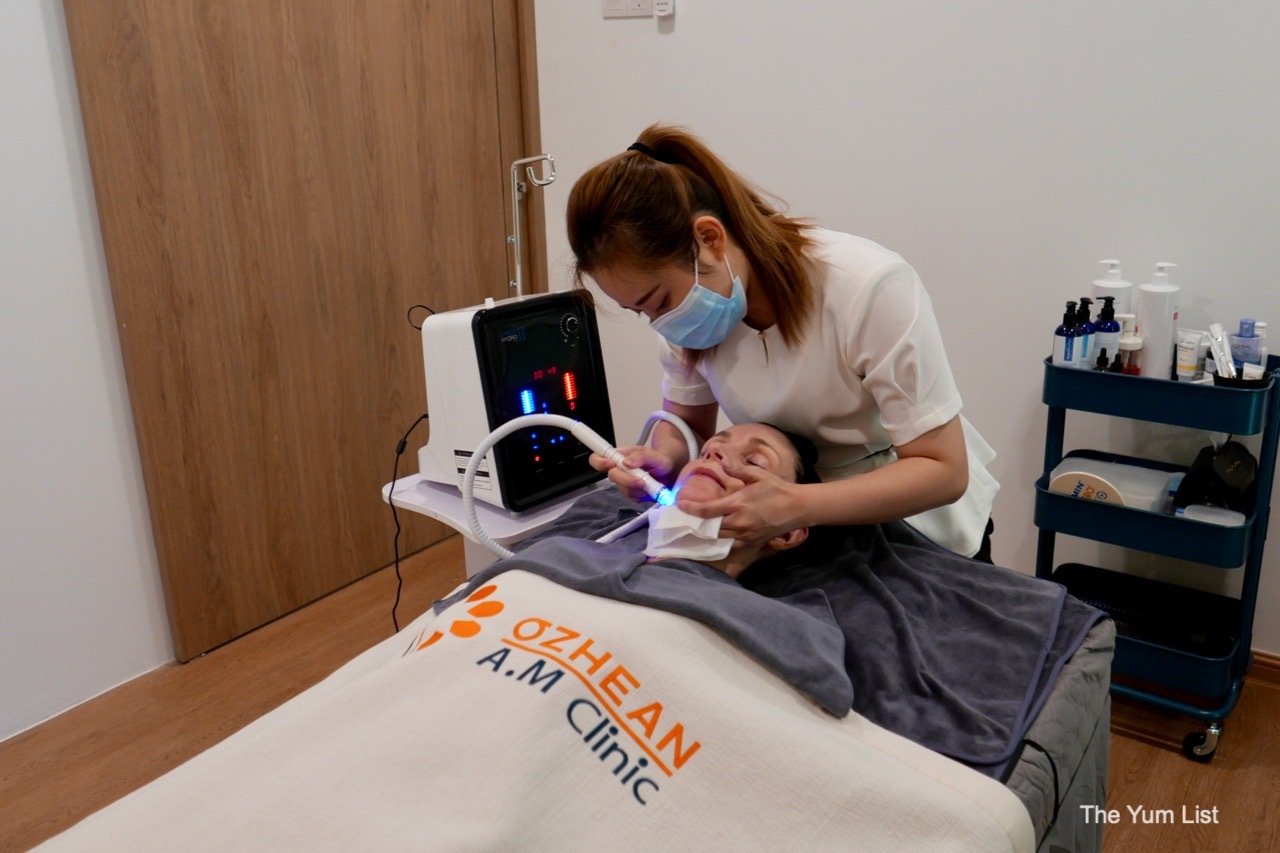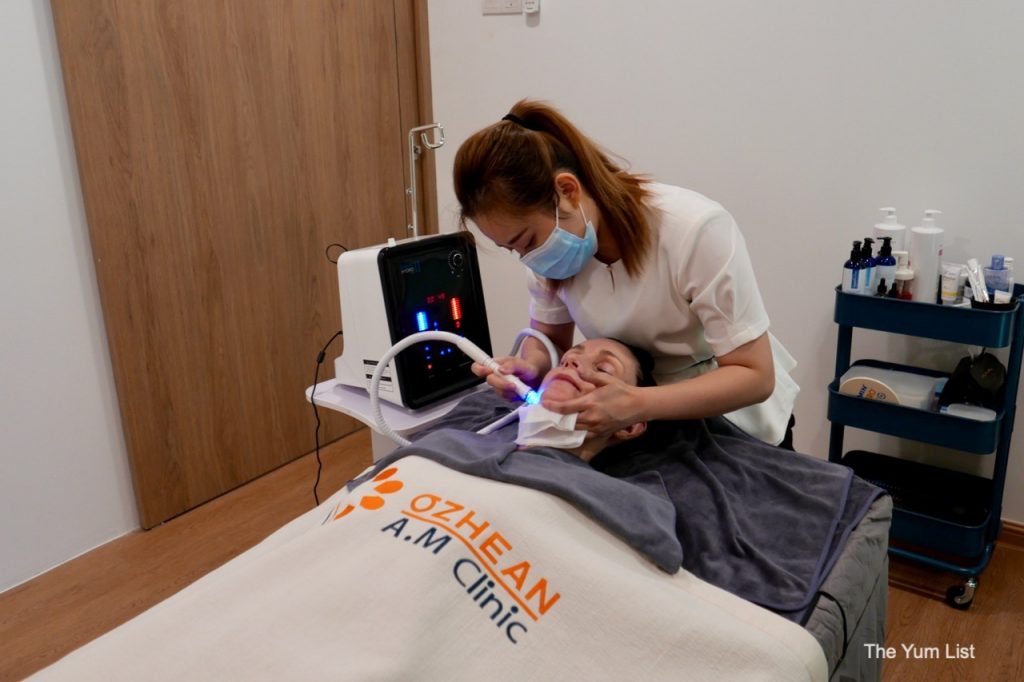 RF (Radio Frequency) Micro-Needling
The first anti-wrinkle treatment at Ozhean AM Clinic Bangsar is a product from Korea; Intracel Fractional Micro-Needling RF (Radio Frequency). A small handpiece holds a square tip covered in 30 tiny needles. These are injected across the face at varying depths depending on the surface. As the skin is penetrated, radio frequency heats up the skin from underneath, stimulating collagen growth and, in return, reducing fine lines.
This is quite an uncomfortable procedure. I find the areas around my lips and cheeks are the most painful. Dr Adam, Ozhean AM Clinic Bangsar's Malaysian partner, passes the nozzle efficiently though, so the duration I figure is less than 10 minutes. As he's injecting, a nurse is softly dabbing any blood, and this causes enough of a distraction for me to handle the discomfort.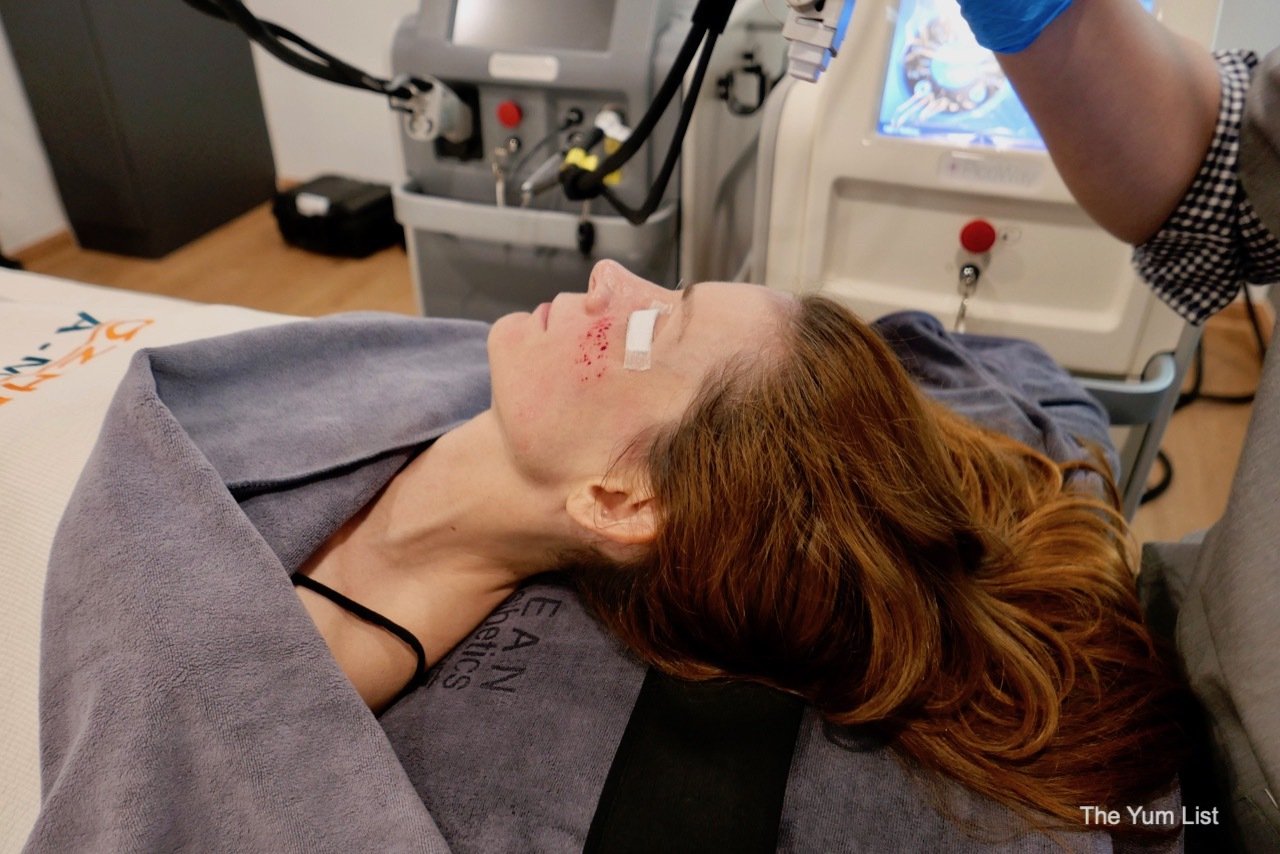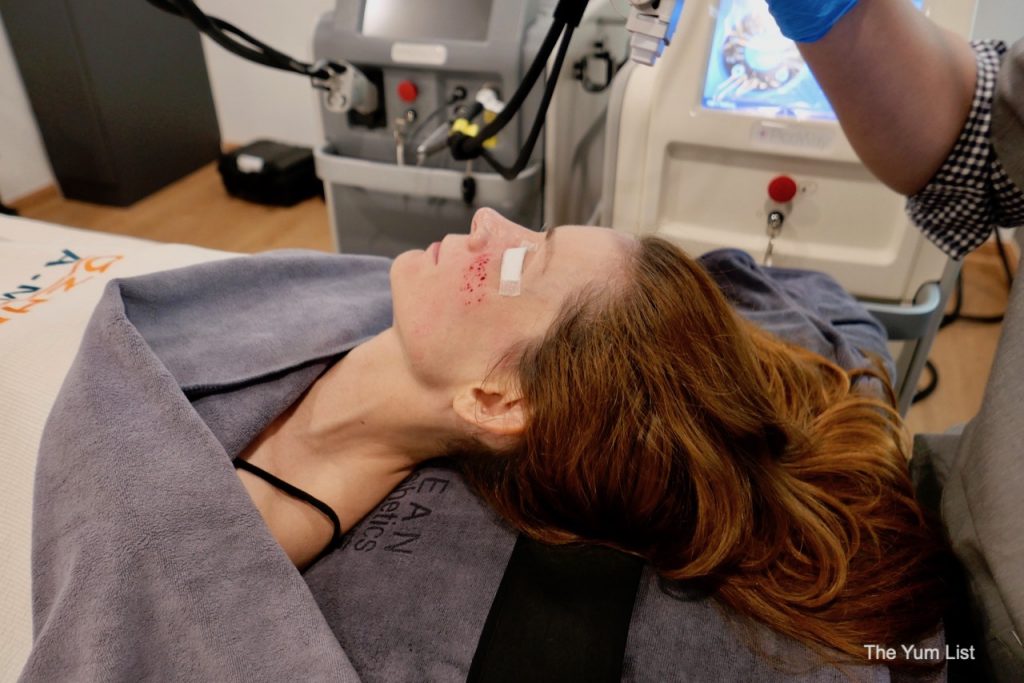 PicoWay Laser
As soon as the Intracel Fractional Micro-Needling RF is complete, we move onto the PicoWay laser. From the USA, PicoWay is a picosecond laser delivering short pulses that work on the skin from the inside out. By stimulating underneath the skin's surface, it aims to promote new collagen and elastin growth, which in turn should lighten my creases. You may be familiar with Q-switch lasers which work on nanoseconds. The super boosted speed of picosecond pulses reduces the chances of side effects such as scarring or pigmentation. If you have fair skin, however, the risk of complication is even more minuscule.
The PicoWay laser is used to reduce the appearance of acne scars, pigmentation and wrinkles. It has also been successful with the removal of tattoos. I'm primarily interested in tackling wrinkles, and Dr Park thinks that it will be particularly successful in conjunction with the Fractional RF Micro-Needling.
The treatment itself is swift. Metal goggles are used to protect the eyes and again, a handpiece is passed over the face. This time, though, no needles are piercing the skin's surface, but rather a warm sensation from the laser. Every time it is fired, there are a zapping sound and a heated prickle on the skin. This is far more comfortable than the Fractional RF Micro-Needling. As it's completed, the nurse places a cold compress on my face. This feels like heaven.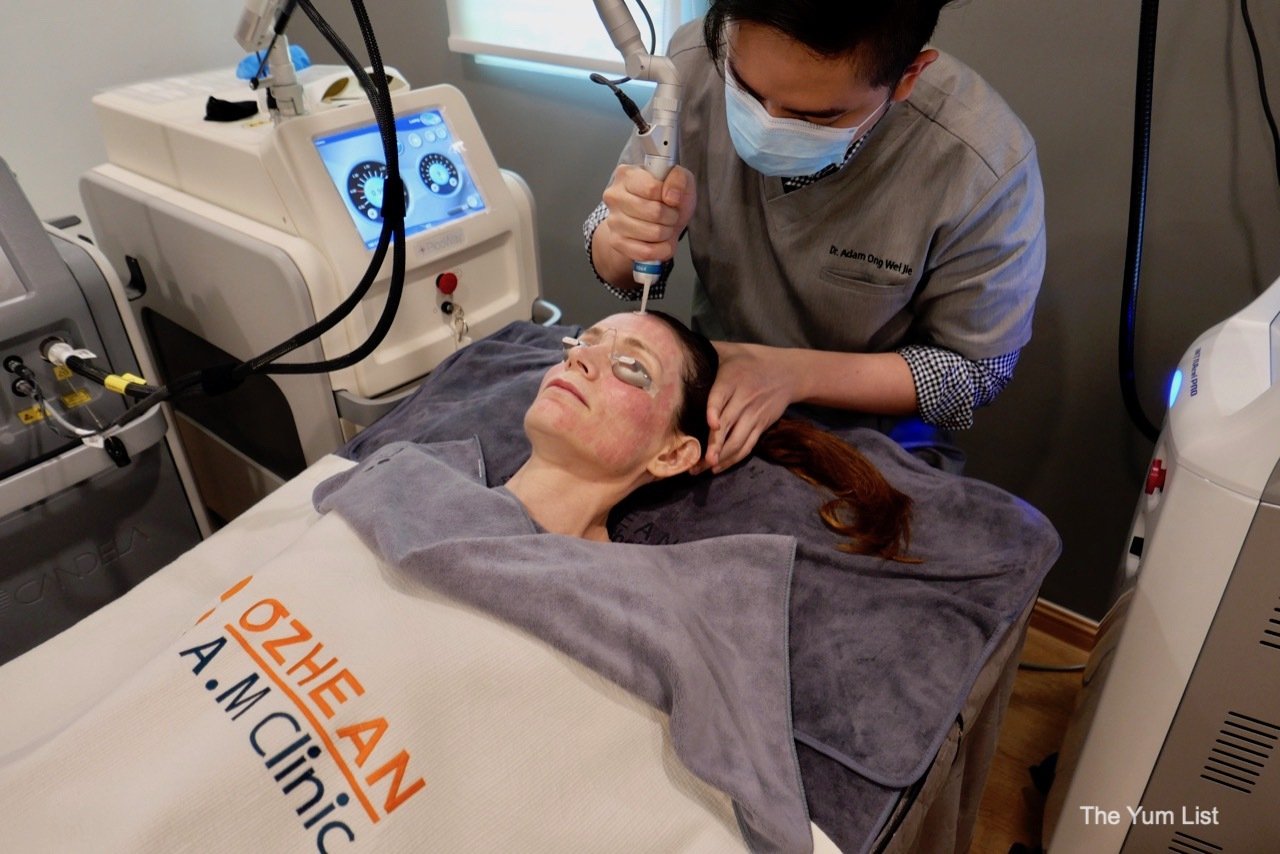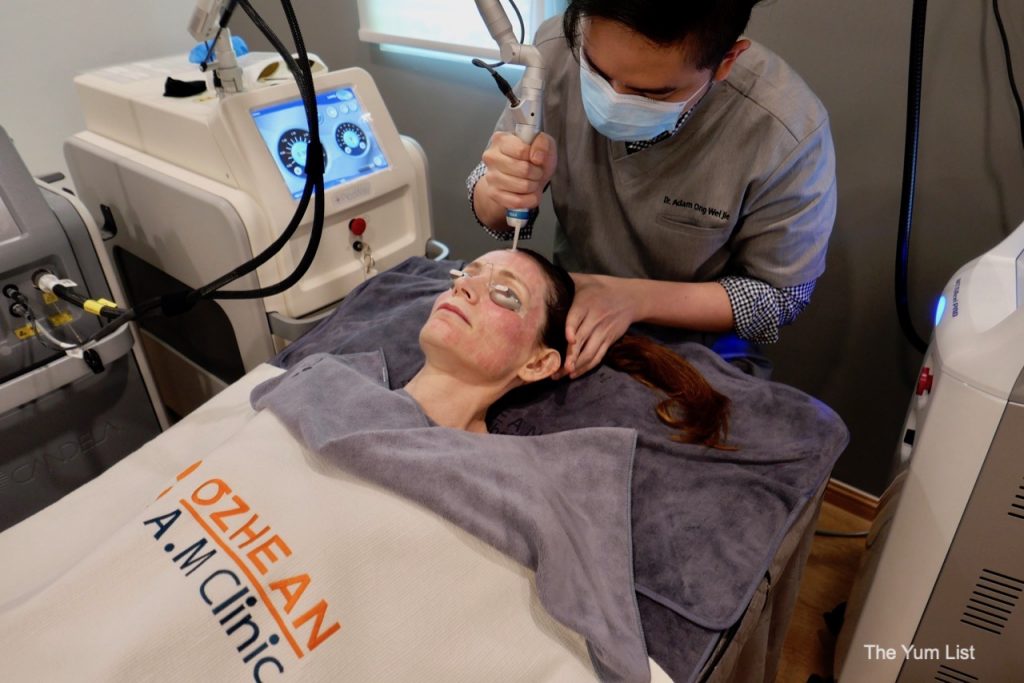 Post Treatment
At this point, some clinics might send you home. The better ones I have been too, and here at Ozhean AM Clinic Bangsar too, follow up with therapies designed to minimize downtime and assist in rapid healing.
My skin is again cleansed and given a cooling session with a cryo-machine. The smooth metal surface is as cold as ice and glides over my face providing instant relief to the mild sunburn-like sensation. Some time under the light therapy lamp follows. Lastly, a mud cooling mask is left on for about 15 minutes to reduce inflammation and redness. Moisturizer and sunscreen are applied just before I depart.
Post Care
I leave with strict instructions to avoid the sun and ensure that sunscreen is applied daily, even if time in daylight is limited. I should also avoid makeup for a day, and not partake in a professional facial for at least one week. Returning to my regular cleanse-tone-moisturize routine though is perfectly fine.
Downtime
It's recommended to do at least two sessions of the combined PicoWay Laser and Fractional RF Micro-Needling to see results. These I do a month apart. Following the first session, I am quite red for about three days with the flush entirely disappearing after a week. During the second session, a couple of blood vessels around the eyes are hit with the micro-needles. This is a common occurrence, and it is pure luck if you avoid it. This left me with a black eye for almost a week. I didn't worry too much about it and returned to work the following day, covering most of it with makeup. If you are a little fragile, this is something you might want to take into consideration when planning the timing of treatments.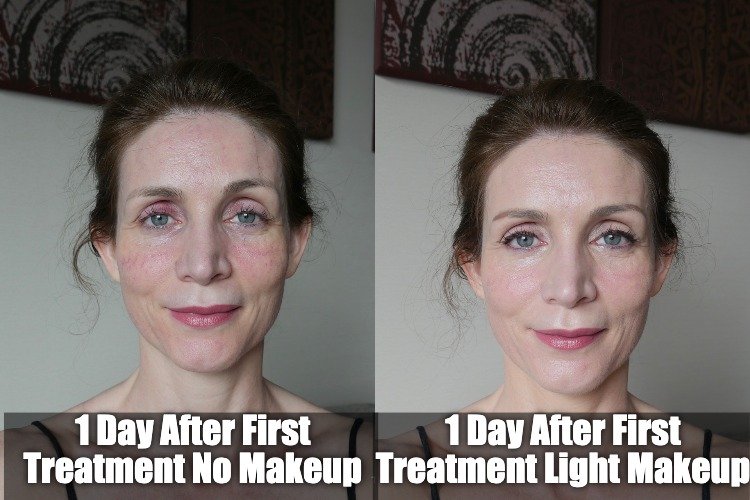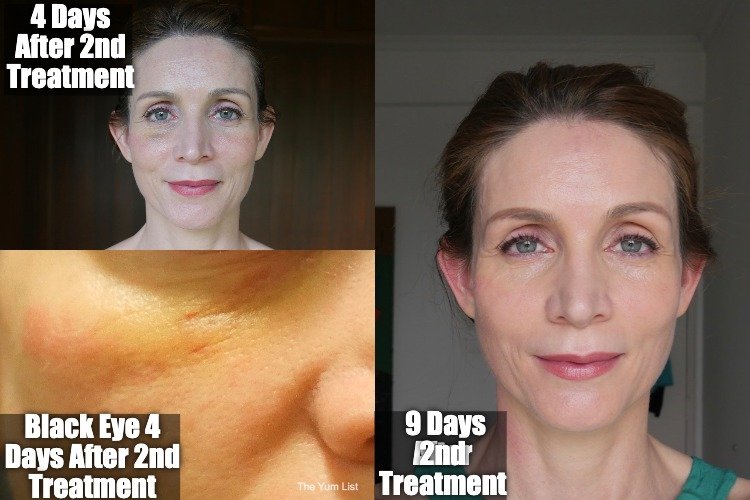 Results
About three weeks after the initial session, I felt my skin's moisture level and texture had improved. And again, another three weeks following the second appointment, I saw the further enhancement of overall composition and possibly a mild lessening of fine lines. Dynamic lines remain as do deeper wrinkles such as those on my forward. I do think that my skin is looking particularly fresh and of good quality for my age. I would certainly do both the PicoWay Laser and Fractional RF Micro-Needling again at Ozhean AM Clinic Bangsar.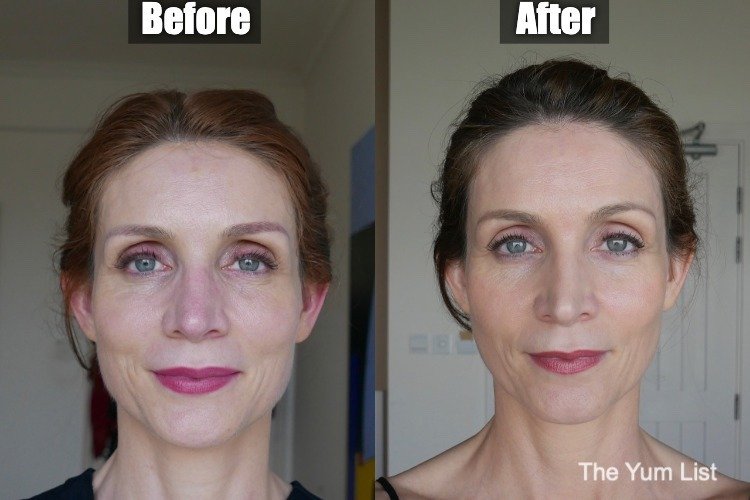 Reasons to visit Ozhean AM Clinic Bangsar: try the latest in Korean technology and skincare; comprehensive treatment plans that look at the holistic health of the skin; BellaSonic2X as a regular skincare routine; PicoWay & Fractional RF Micro-Needling to improve the skin's texture.
Ozhean AM Clinic Bangsar
PicoWay & Fractional RF Micro-Needling
BellaSonic 2X
Ozhean A.M Clinic
156, Jalan Maarof, Bangsar
59000 Kuala Lumpur, Malaysia
www.facebook.com/ozheanamclinic.kl
+6 012 678 8086
Ozhean AM Clinic Bangsar Opening Hours
Monday to Saturday: 10 am – 7 pm