BellaSonic 2X Malaysia
Monica Tindall
In the search for youthful-looking skin, it's easy to become overly focused on results and all too easy to forget the overall and long-term health of our body's largest organ. The team at Ozhean A.M Clinic in Bangsar recently helped me to rethink my approach to skincare. Recognizing the importance of holistic skin management, they suggested I try their BellaSonic 2X, a treatment said to work on a cellular level to improve skin quality.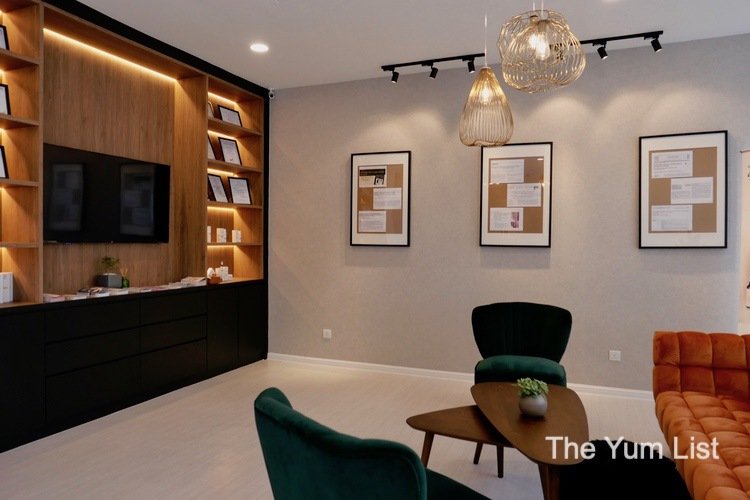 What is BellaSonic 2X?
BellaSonic 2X is a popular treatment in Korea utilizing a machine that emits a duo of ultrasound frequencies. I'm told that these frequencies form microbubbles inside the cells, increasing proteins and making cells appear younger than they are. This stimulates the production of collagen and assists in retaining moisture. The ultrasound additionally opens up micro-channels facilitating the penetration of active ingredients past the surface level. In combination, the double assault leads to skin cell renewal, regeneration and detoxification.
Procedure
At Ozhean A.M Clinic in Bangsar, I'm invited to change into a robe in a private treatment room. My face is then thoroughly cleaned before moving to another area for a full skin analysis.
Pre photos are taken with a regular camera, and then a machine from Korea captures the state of my skin using various measures. Photos are ready immediately for viewing, and the device shows several components of my skin's condition, comparing it against the age norm. Apparently, I'm above average; my skin is well hydrated, and I have minimum pigmentation. Still, it provides a comprehensive baseline measurement – one that is seen at a much deeper level than simple before and after photos.
Skin analysis complete, I return to the room for the treatment with the BellaSonic 2X. A comprehensive manual facial, including cleansing, toning, moisturizing and the application of sunscreen, is carried out along with the ultrasound treatment.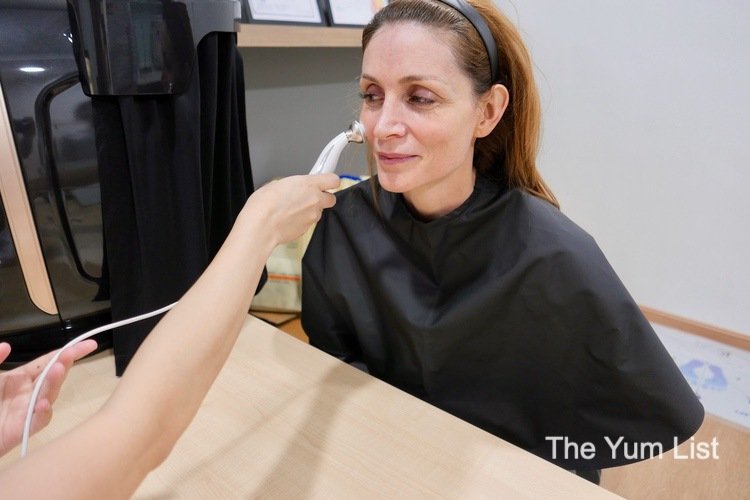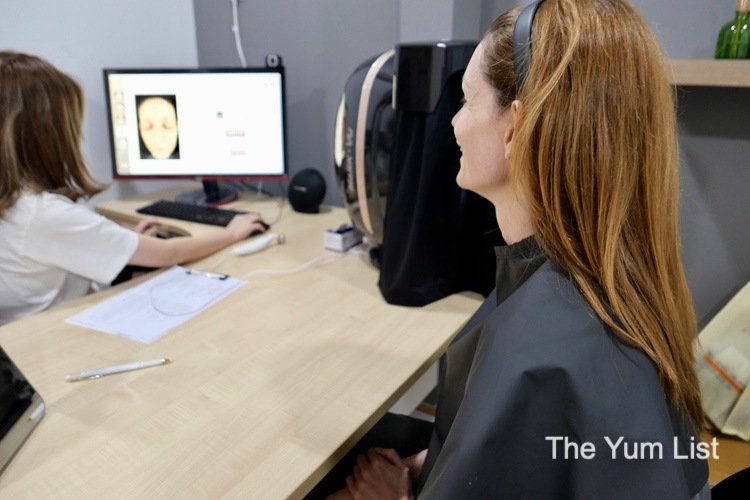 Does it hurt?
Apart from the initial change in temperature when the gel for the handpiece is applied to the skin, the overall experience is very comfortable. Passing the handpiece over the surface has a light massaging effect, and this combined with the manual facial has me drifting off into a relaxed state of bliss. The final section, however, does come with an annoying, high-pitched noise as the ultrasound assists the penetration of serum. Cotton buds are placed in the ears at the clinic, but you might choose to bring your own earplugs if you are especially sound sensitive.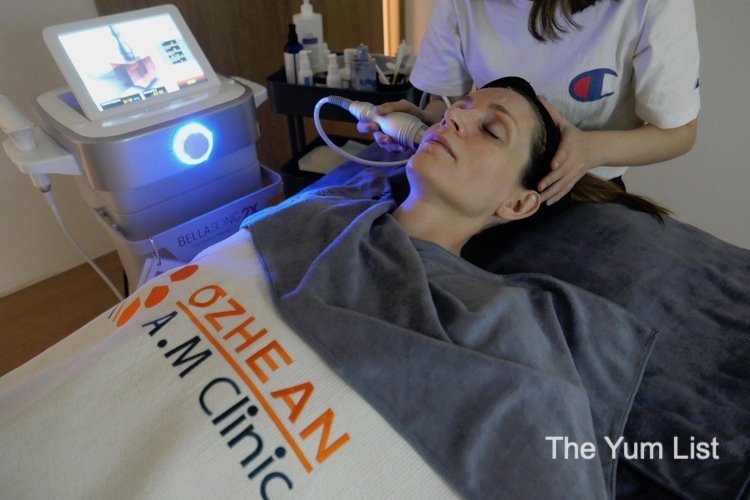 BellaSonic 2X Results
BellaSonic 2X is recommended not only for regular maintenance of the skin but also as a post-treatment to laser or other therapies that cause inflammation. I tried the BellaSonic 2X on its own. My skin is often a little flushed, and, on the morning of the session, I was a tad redder than usual due to some sensitivities resulting from the current haze. Immediately following my appointment, there was a significant reduction in redness, my skin felt well-hydrated and fresh.
BellaSonic 2X Price
BellaSonic 2X is priced at RM600 per session. Ozhean A.M Clinic, however, has a soft launch exclusive, entitling first-timers to 50% off. Monthly or even weekly sessions are recommended for optimal maintenance. Each session lasts approximately 60 minutes – about 20 of these are with the machine and the other 40 a manual facial.
BellaSonic 2X Review
The BellaSonic 2X at Ozhean A.M Clinic was, all in, a relaxing experience. It felt similar to a facial but with enhanced technology to boost effects. I have not yet had a follow-up skin analysis so can't report on the impact at a microscopic level. There is certainly no visible long-term effect that extended beyond the day of treatment. The goal of this facial, however, is to boost the health of the skin at a cellular level. I will report back after my next skin analysis.
Reasons to try BellaSonic 2X at Ozhean A.M Clinic: a treatment designed to promote healthy skin at the cellular level; advanced Korean technology; relaxing experience; professional team.
BellaSonic 2X
Ozhean A.M Clinic
156, Jalan Maarof, Bangsar
59000 Kuala Lumpur, Malaysia
www.facebook.com/ozheanamclinic.kl
+6 012-678 8086