The Samata Sanur
Monica Tindall
Bali, home to health and happiness, is undoubtedly a hot destination for wellness travel. So much so that sorting through the abundance of options might cause your need for a retreat in the first place. Managing privately owned boutique hotels, Lifestyle Retreats curates a collection of holistic, luxury stays. This is where we find The Samata Sanur, a villa resort catering to the health-conscious traveller in the picturesque neighbourhood of Sanur.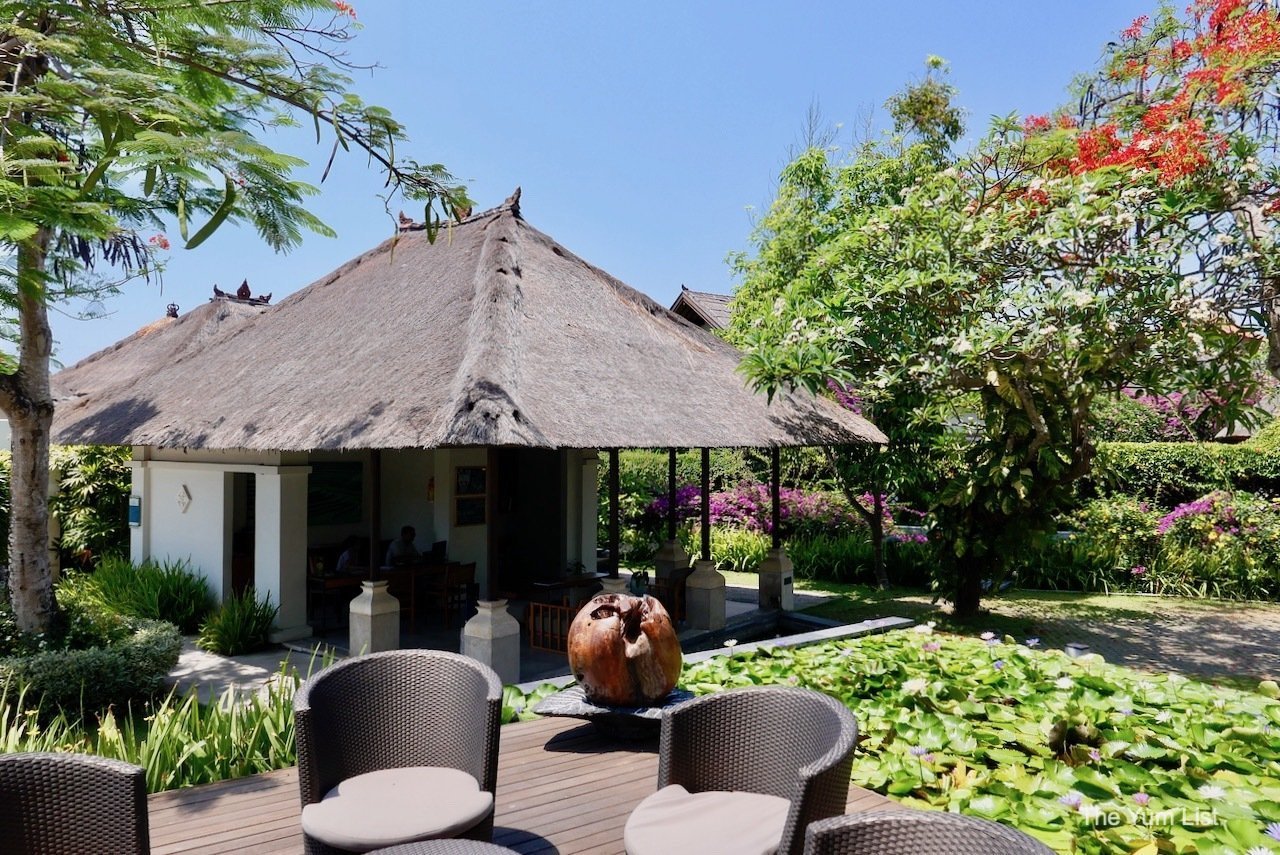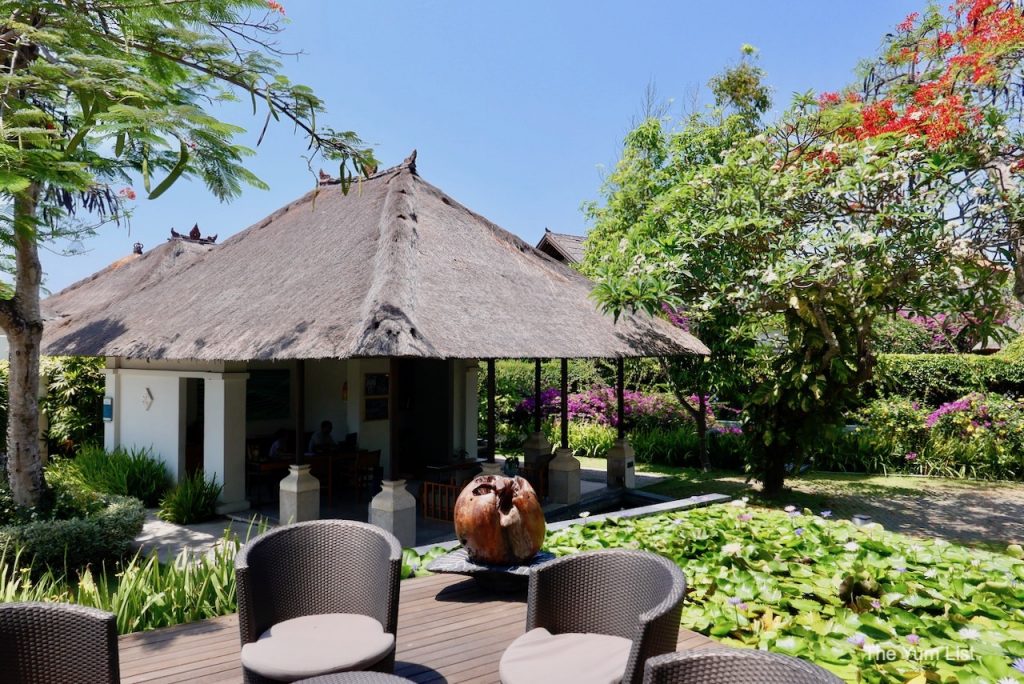 The Samata Sanur Location
A courtesy airport transfer has us in the coastal town of Sanur within about 45-minutes of arrival. One of the oldest upscale tourist areas in Bali, Sanur benefits from well-established hotels, restaurants and boutiques yet manages to maintain the relaxed charm that the island is known for.
The coast is a 10-minute walk away (but better swimming beaches are found a little further south), as are a whole host of culinary, shopping and spa options. A shuttle is provided to drop guests off to any number of key points in the area, and the staff are happy to arrange excursions further afield.
Slightly elevated, vistas from the luxury villas of The Samata Sanur draw out immediately to rice paddies and further beyond to the deep blue of the Indian Ocean. Majestically covered with lush native flora, the property itself is a tropical garden.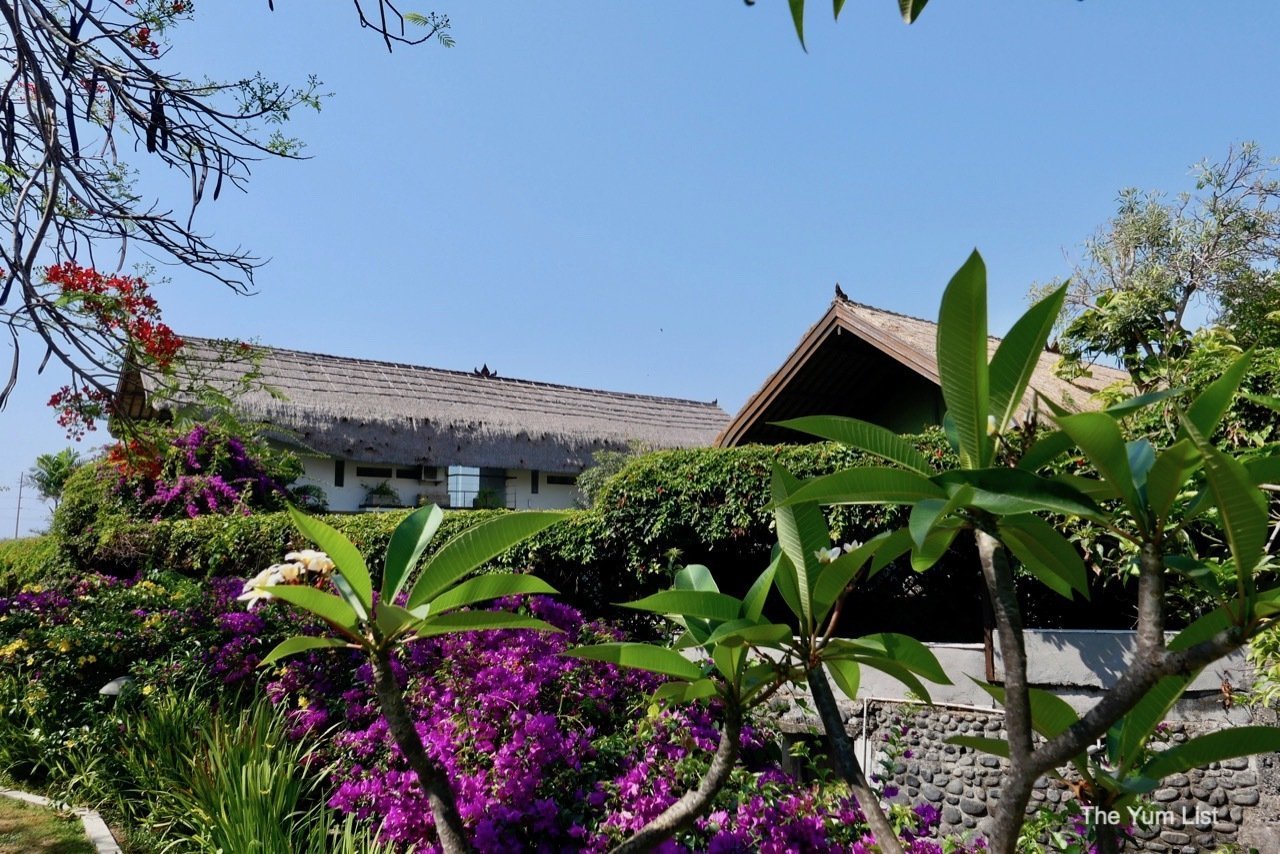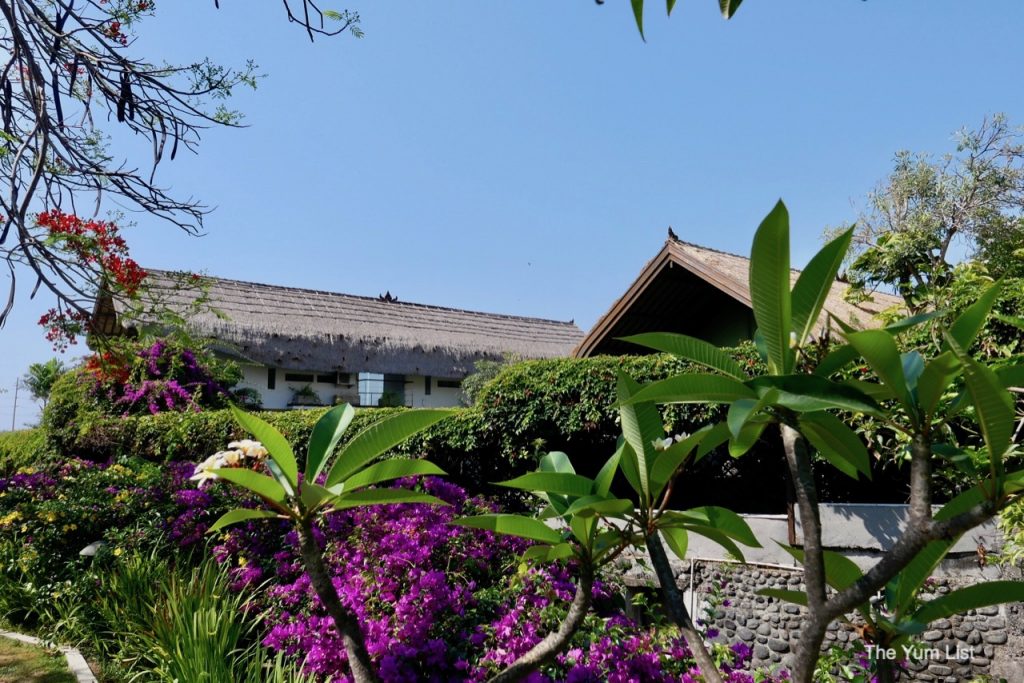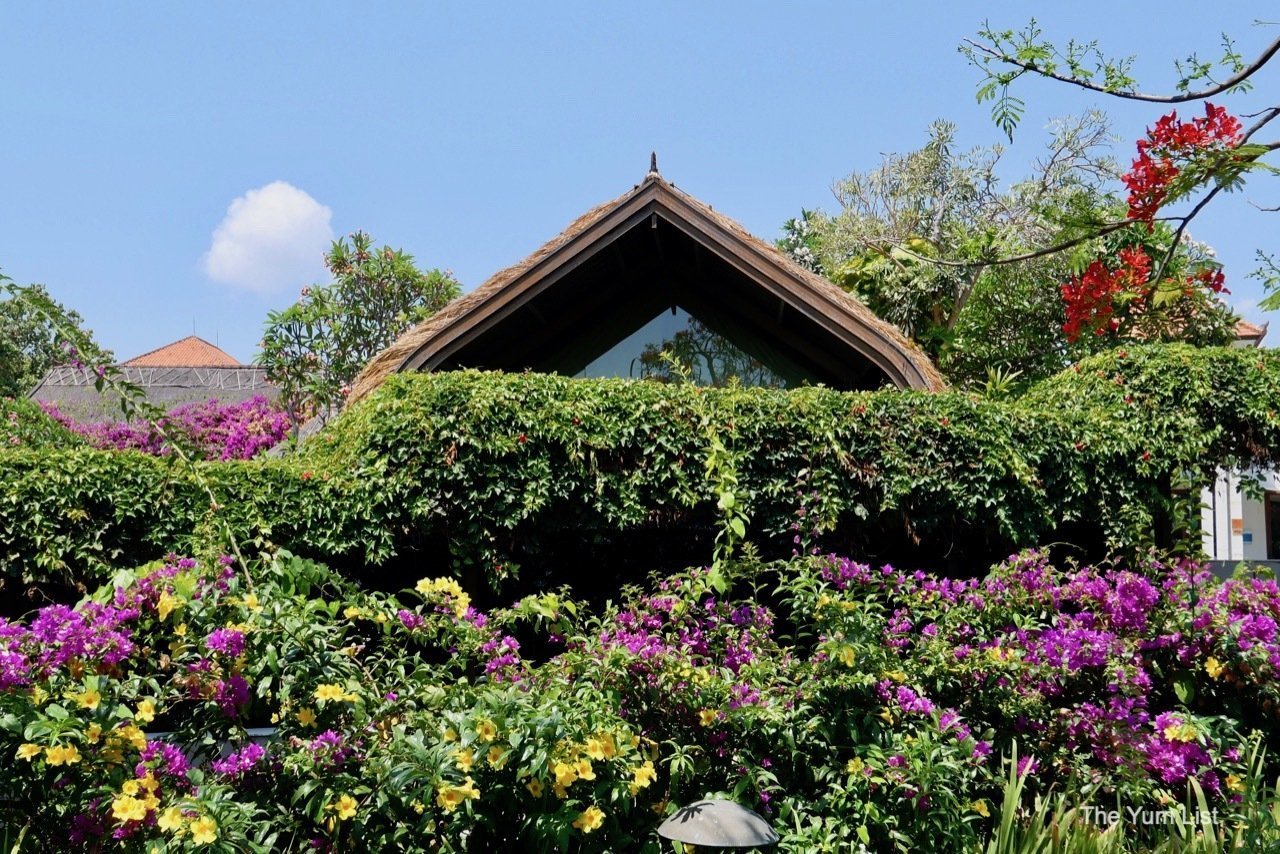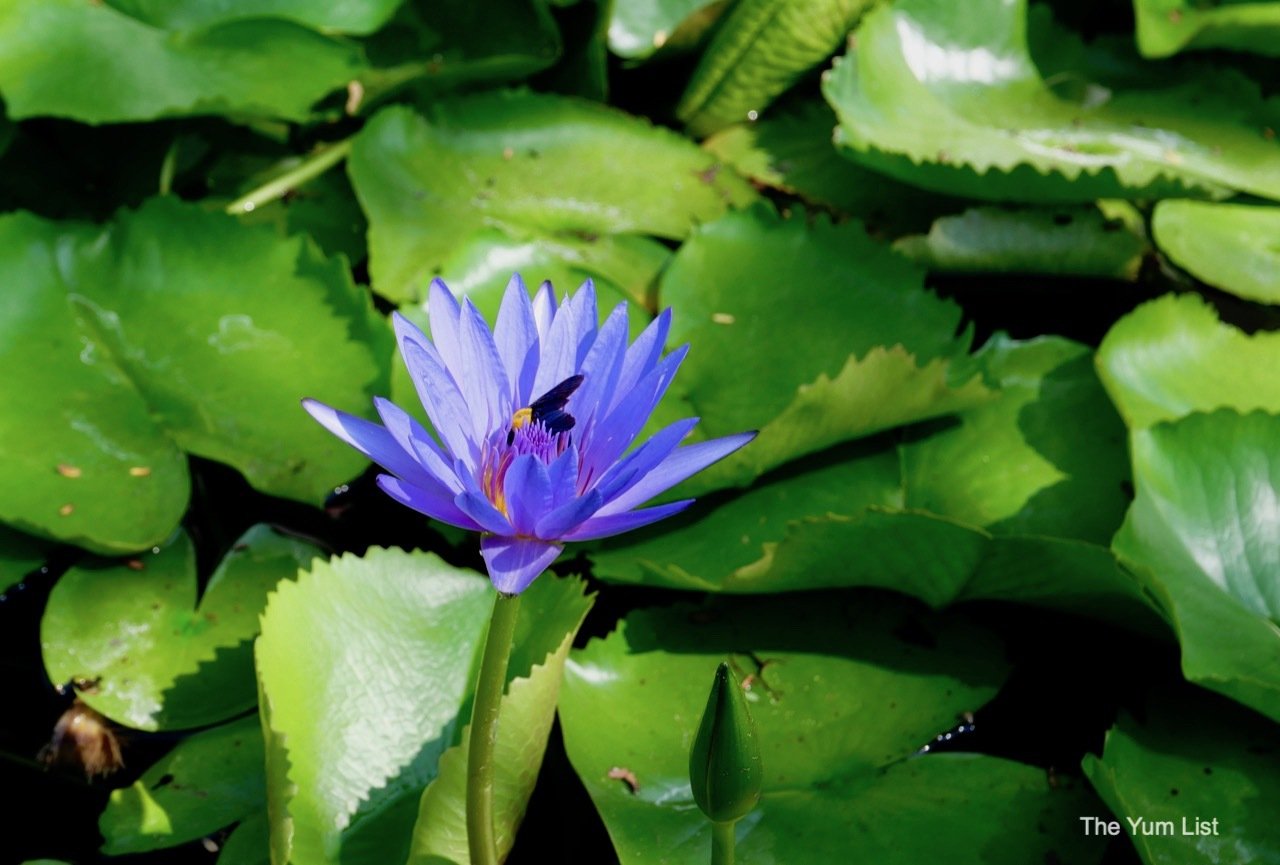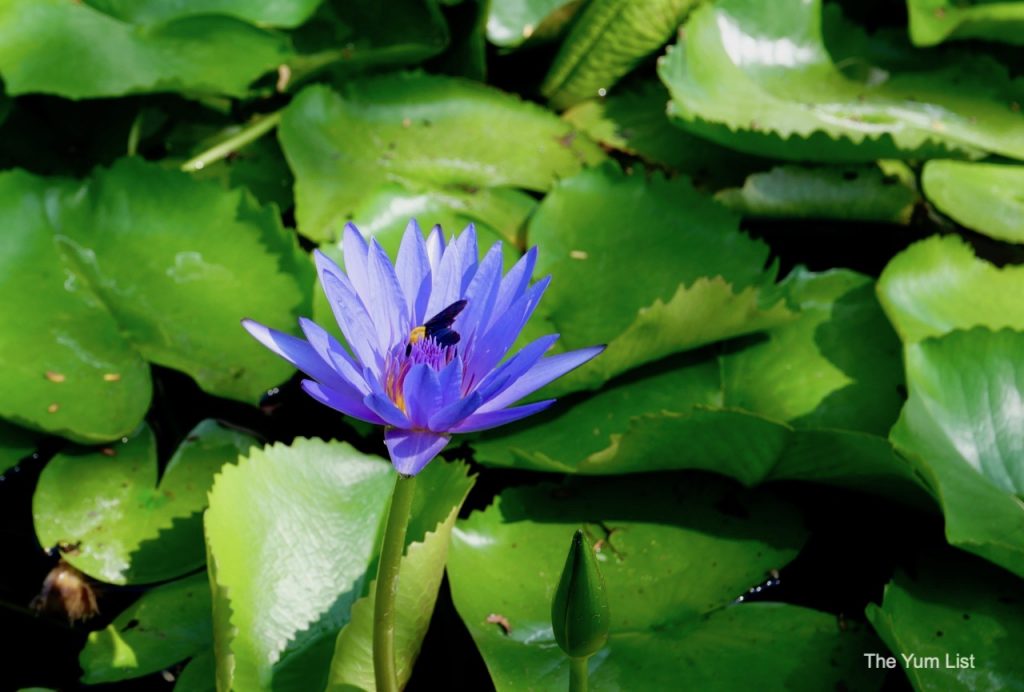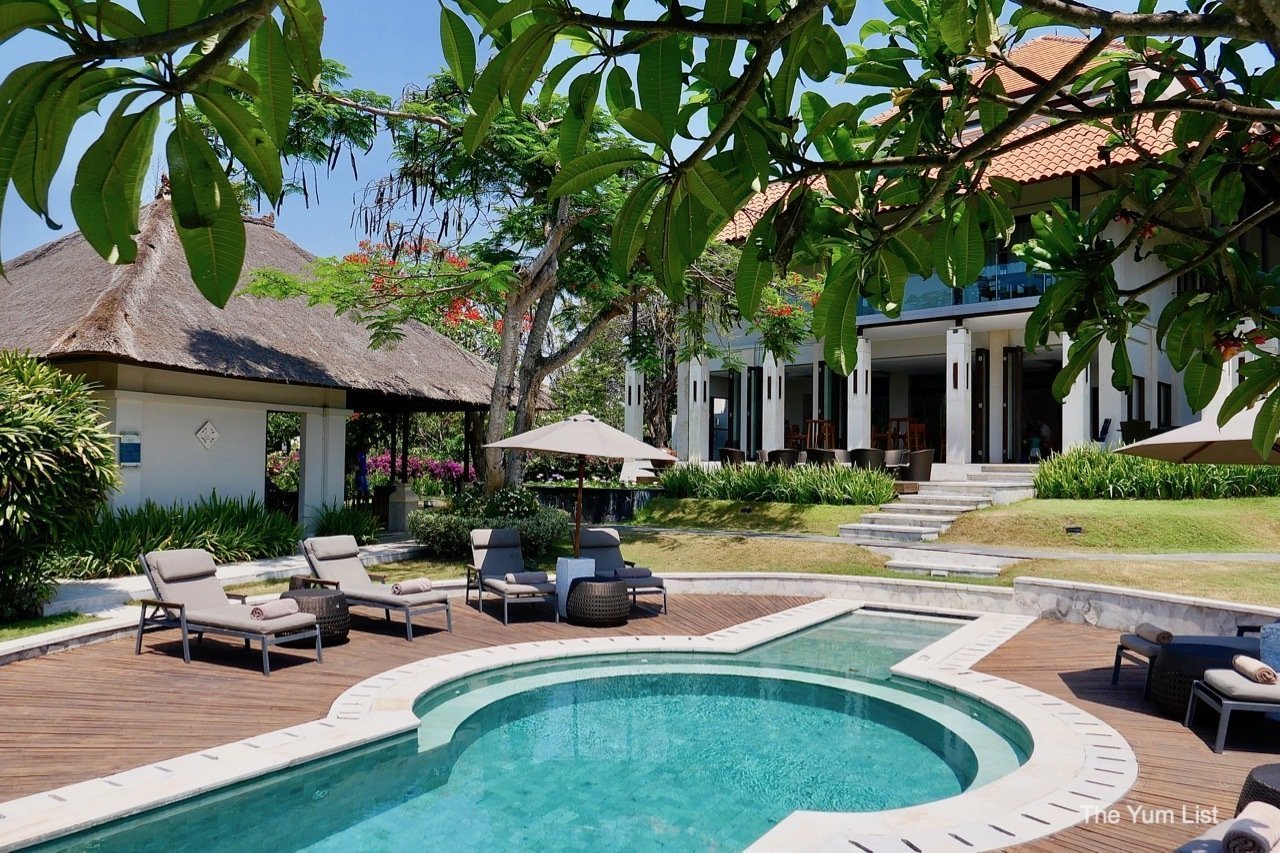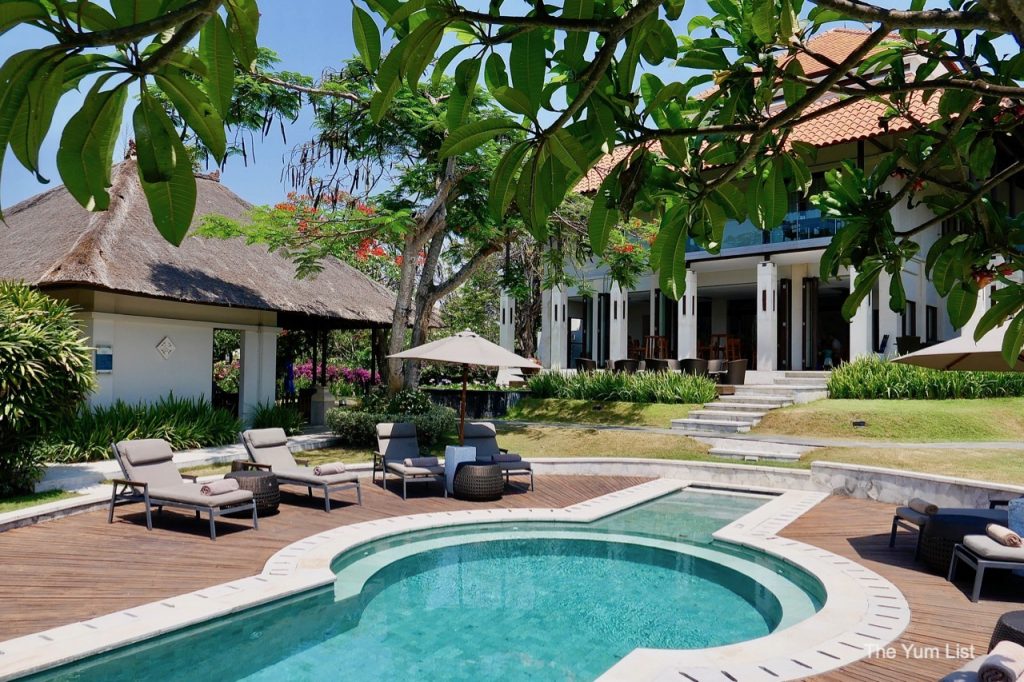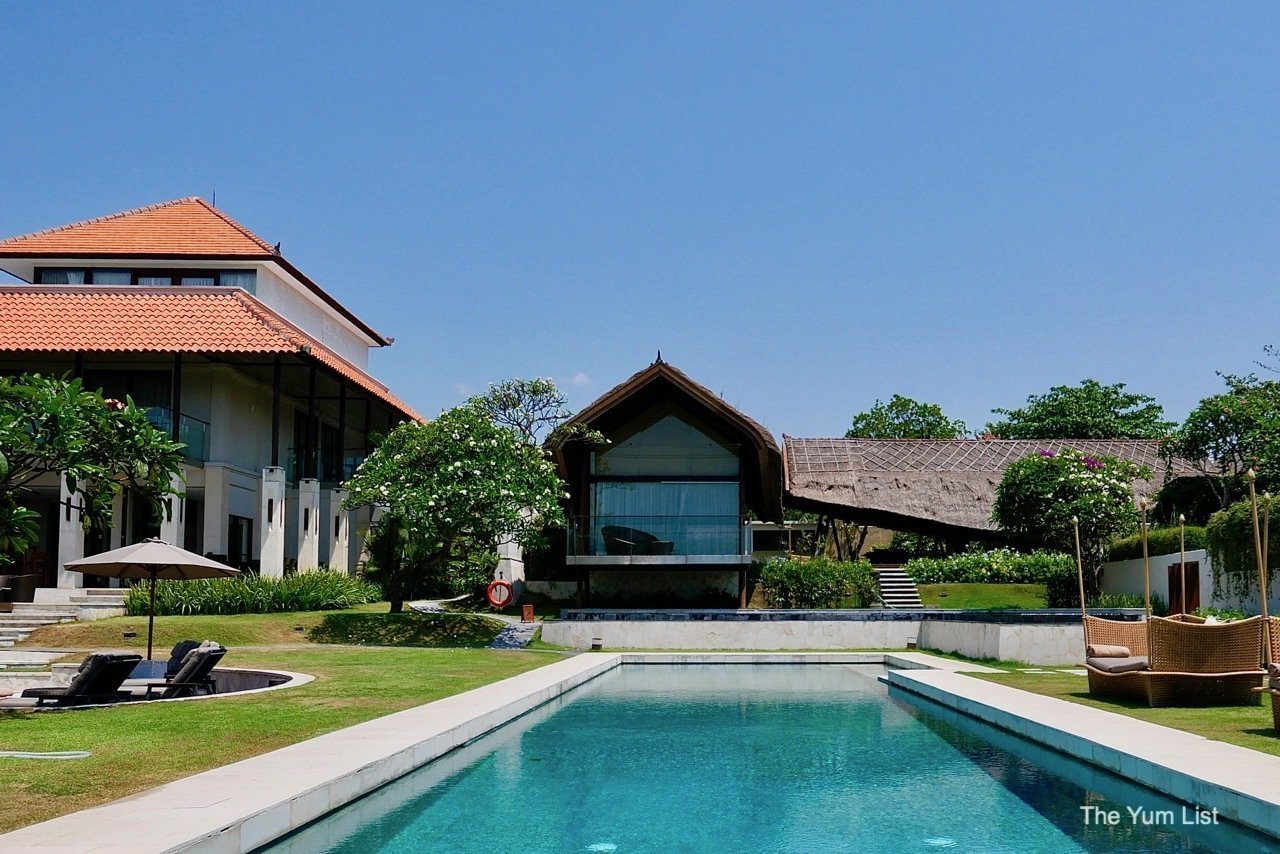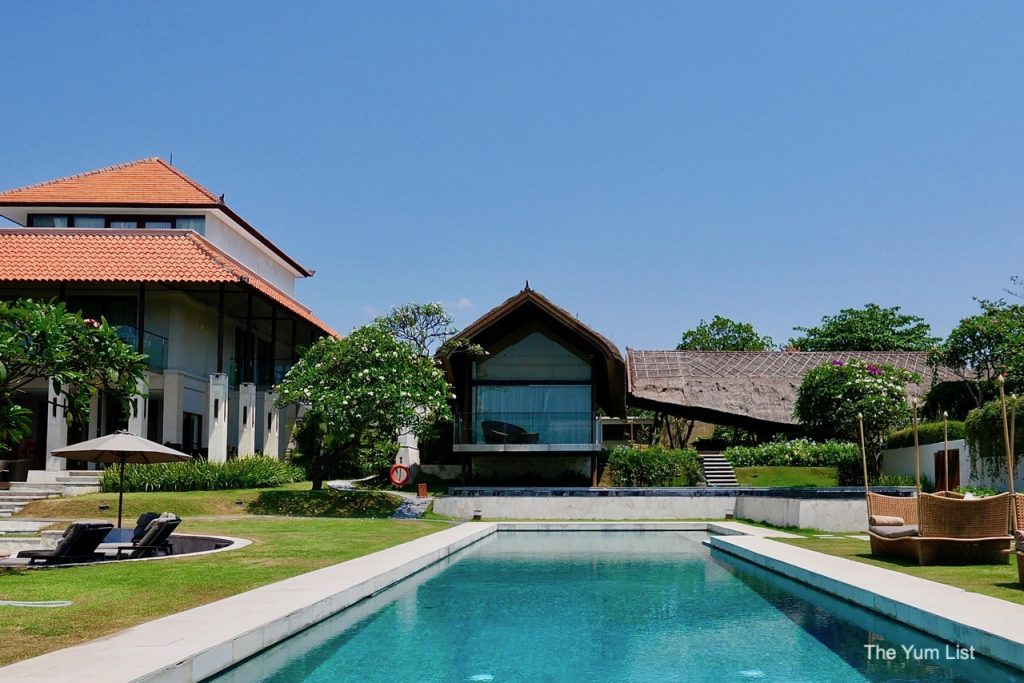 Luxury Villas Bali
The Samata Sanur houses several accommodation options ranging from plush suites to multiple-bedroom pool villas. Arranged around a central courtyard, three spectacular pools that drop down to luxuriant rice paddies are the common view.
Minimalist design and natural materials blend the rooms with the grounds. Stone, wood, bamboo and light cottons in neutral tones form an uncluttered, relaxed setting. Floor-to-ceiling windows and indoors that open up to outdoors, further enhance the sense of freedom associated with spaciousness.
Our two-bedroom villa has more square footage than we could possibly cover in a three-day stay. 400 sqm includes two bedrooms, a kitchen, indoor/ outdoor living and dining areas, open-air bathrooms, private pool and sundeck.
The fully-equipped kitchen is a welcome amenity making more extended stays and cooking-in highly desirable. Complimentary soft drinks are restocked daily, as too is a fruit basket featuring local produce.
Beds provide a supportive foundation and are dressed in luxurious cottons. The shower offers instant hot water and is high-pressured, and bath products are of high quality. We love that nothing is in single-use plastic but rather large pump bottles minimizing waste. Drinking water is supplied in reusable glass bottles, and a larger dispenser can be set in the room too if so desired.
The pool invites hours of dipping and lounging. We move from deckchairs to the daybed, the and the outdoor bath and shower in between splashes in the pool. WiFi and other expected comforts such as a flat-screen TV are all found here, but we have little desire to leave the water.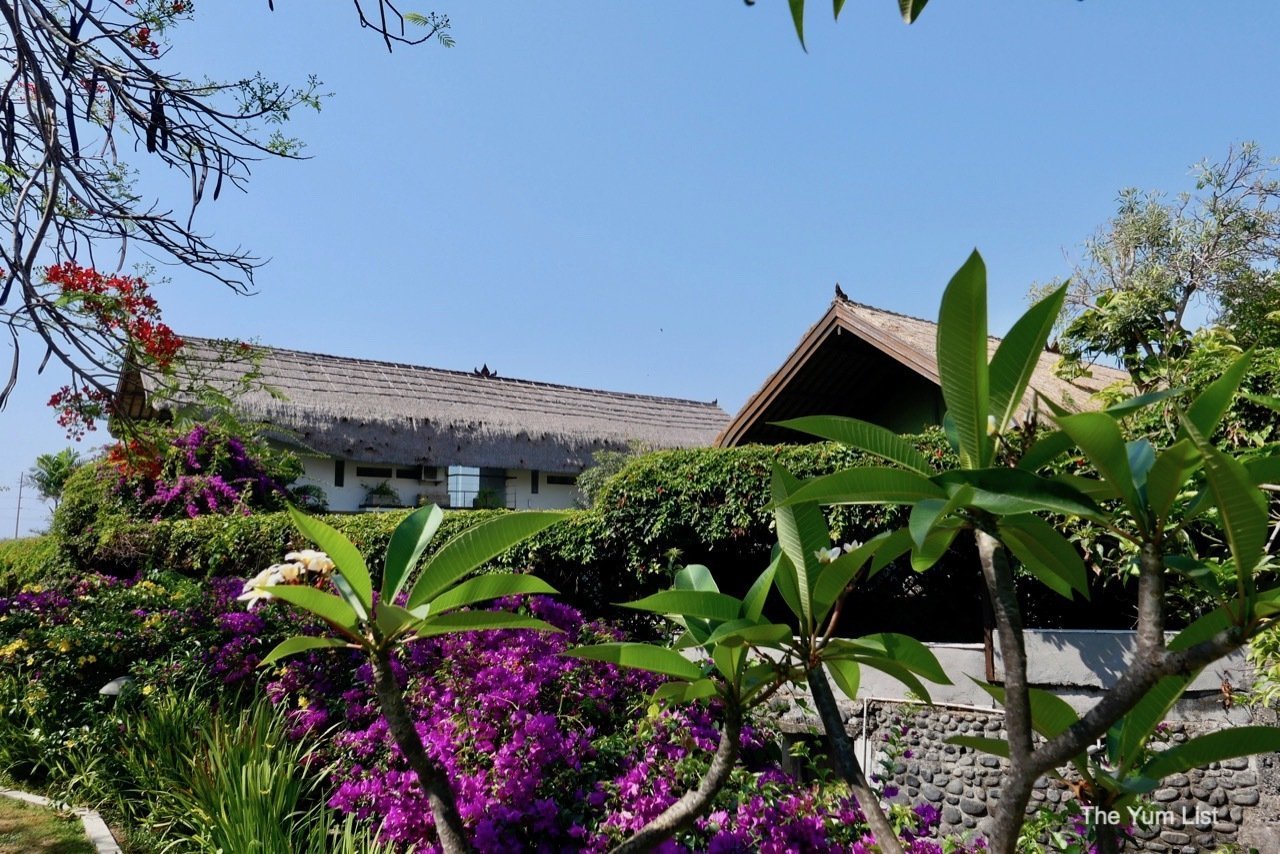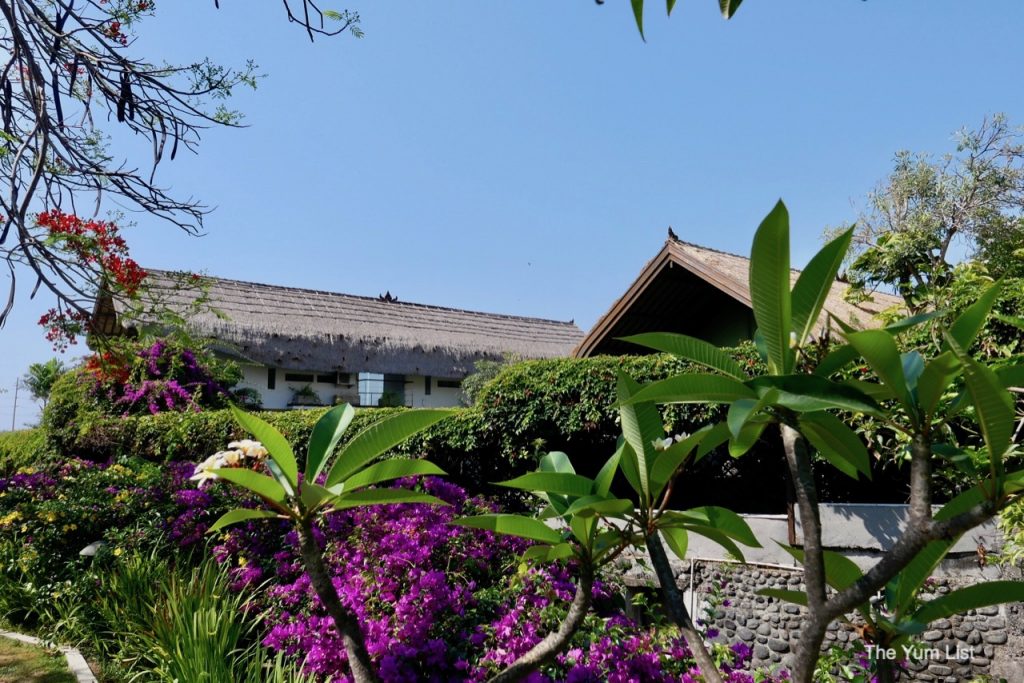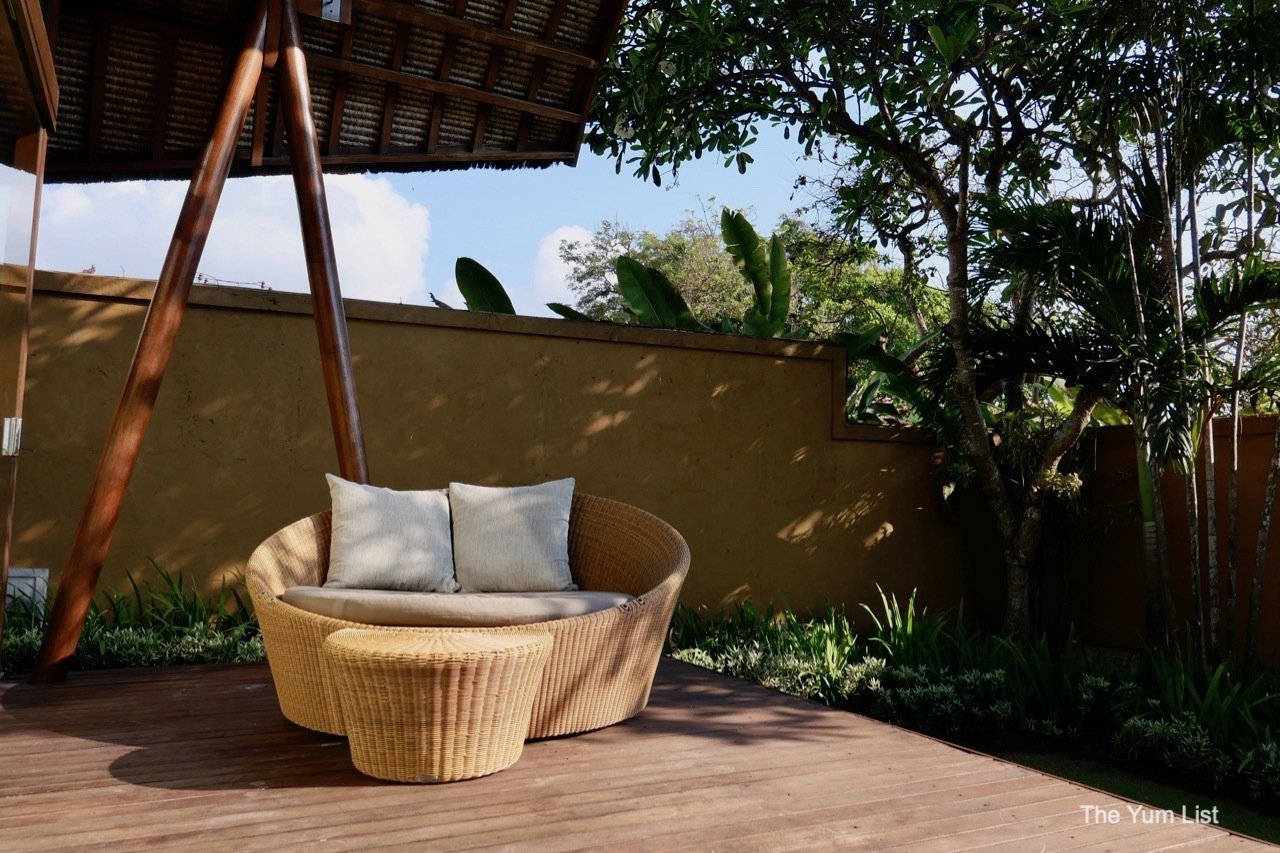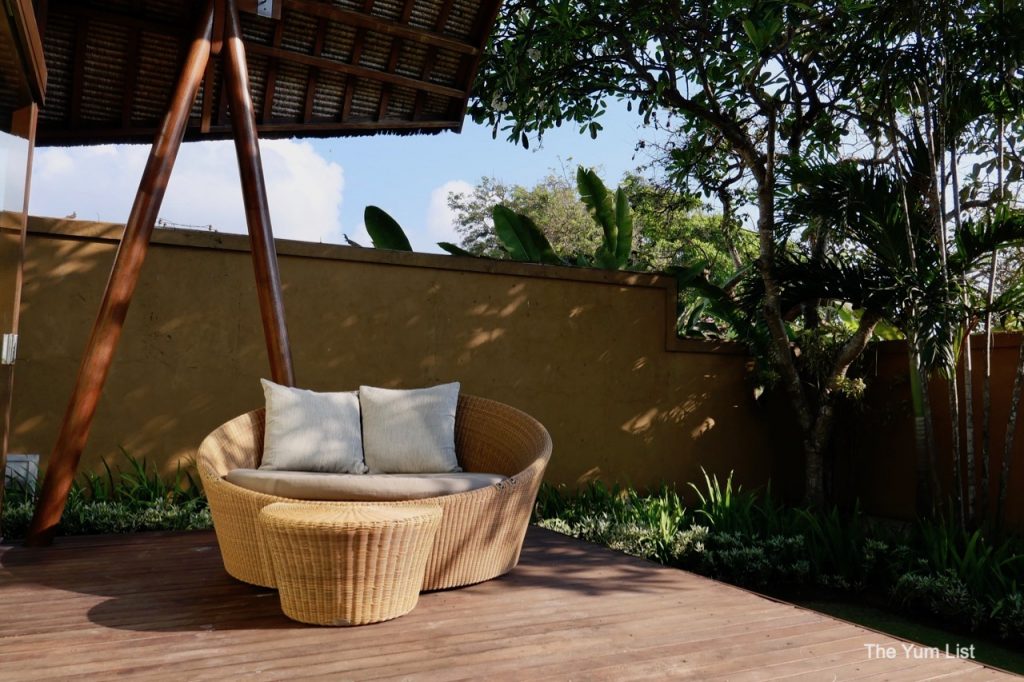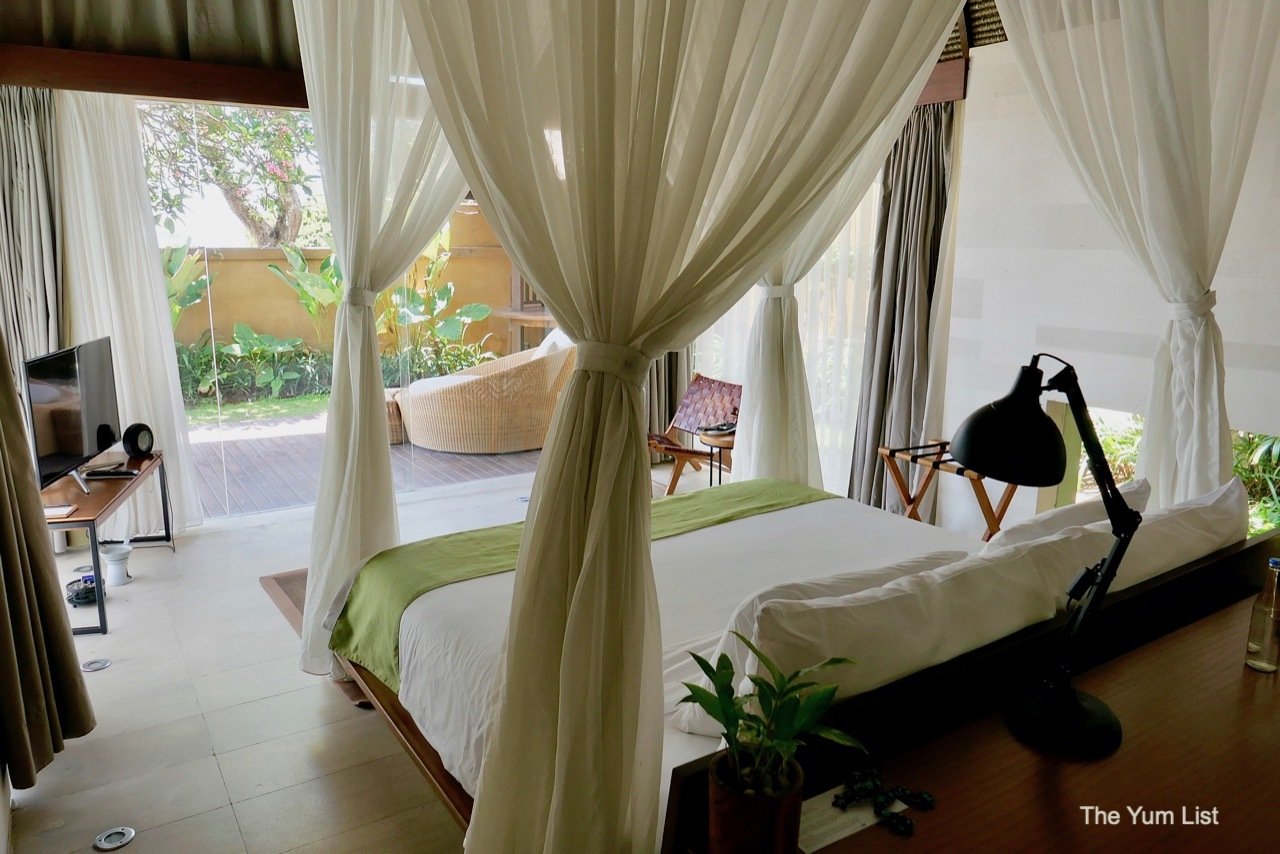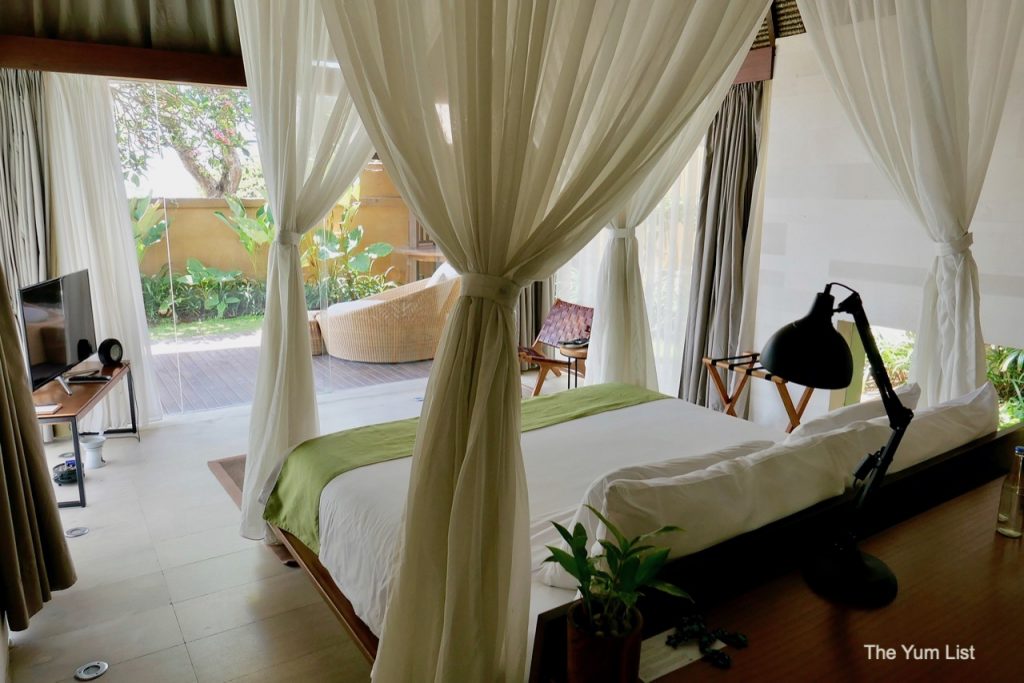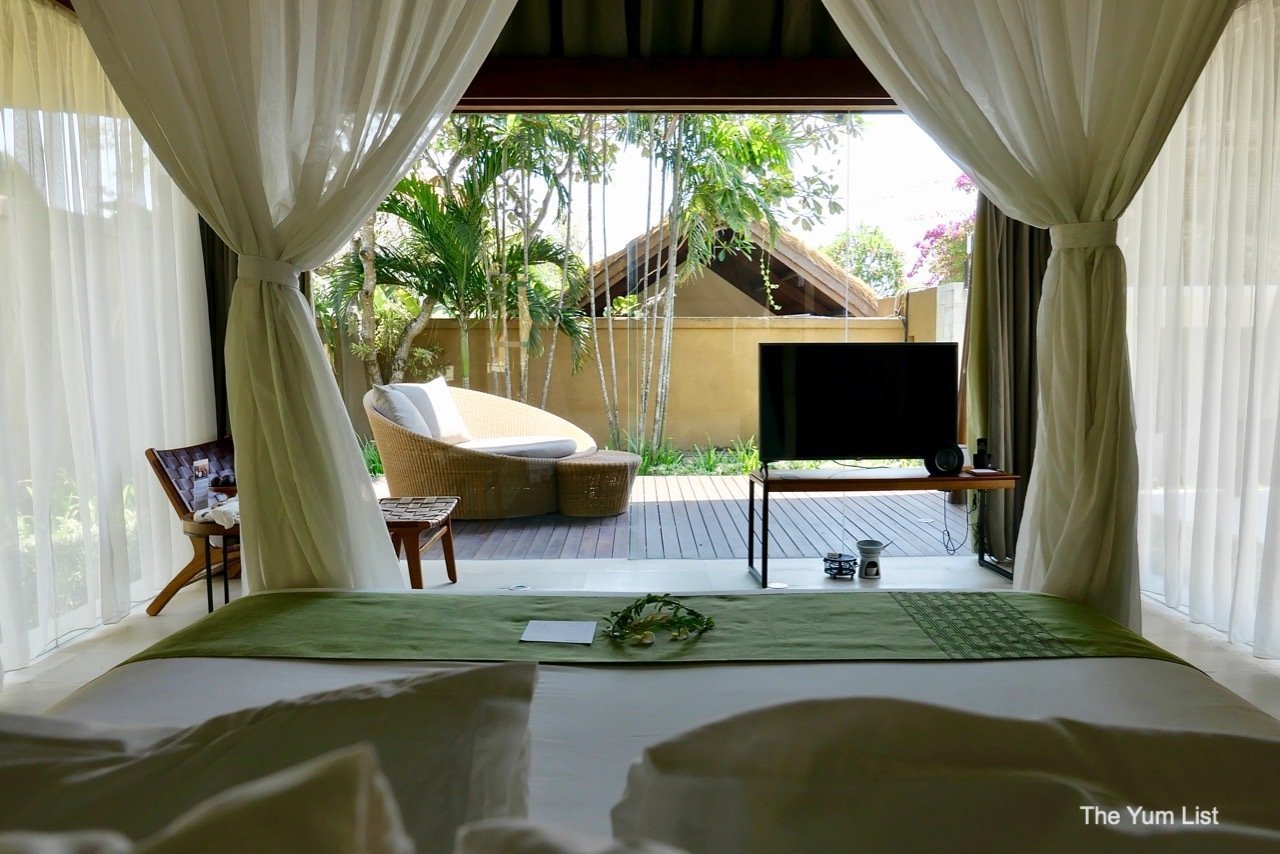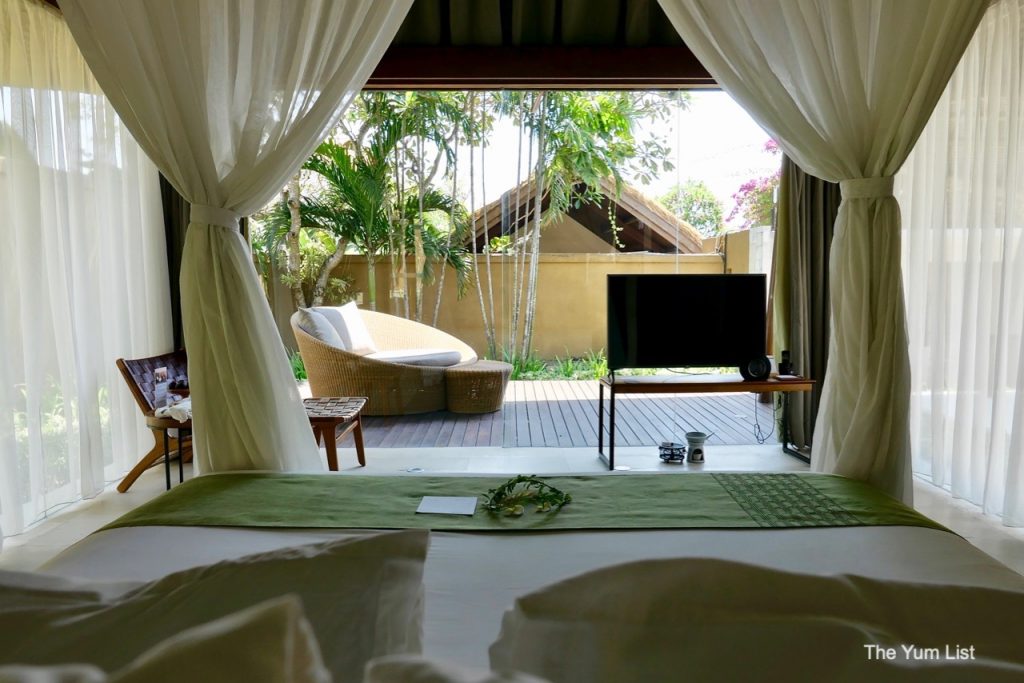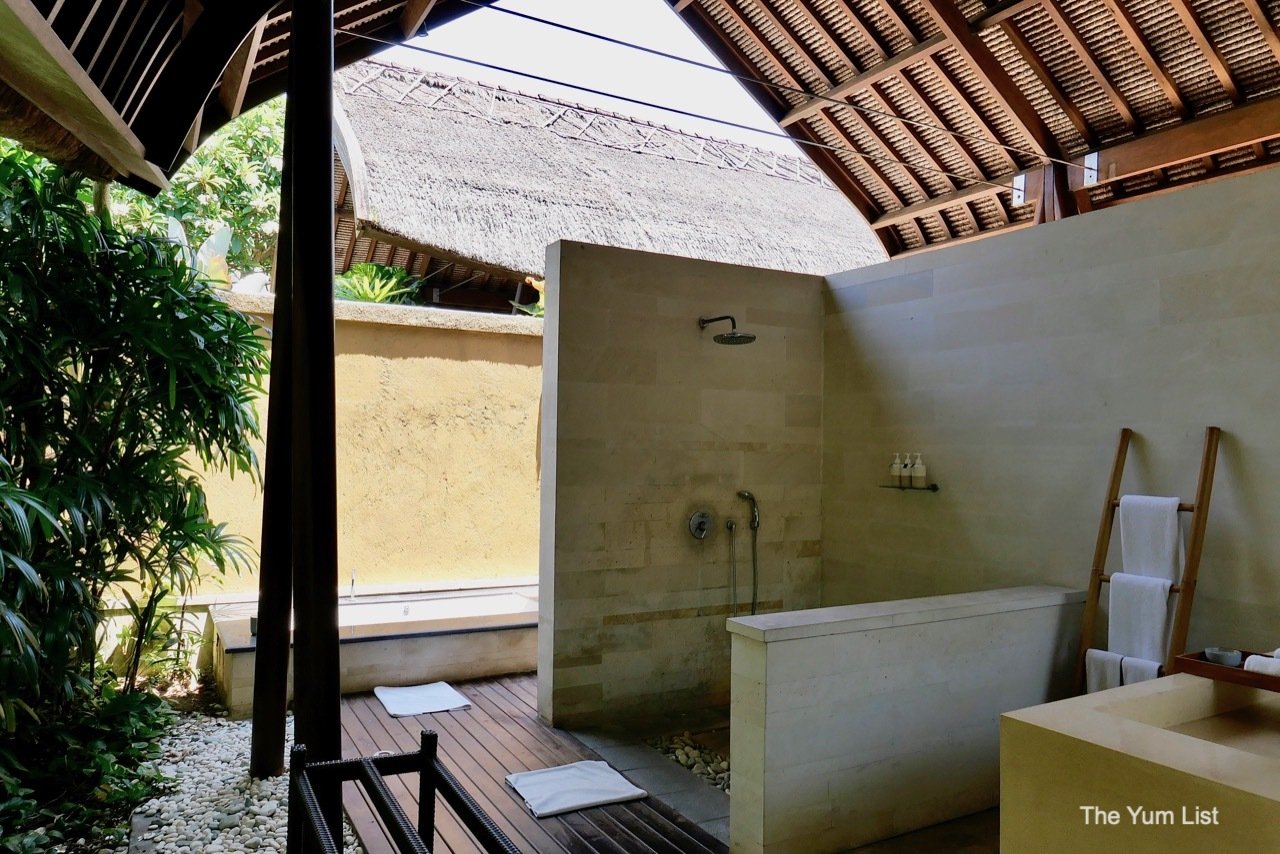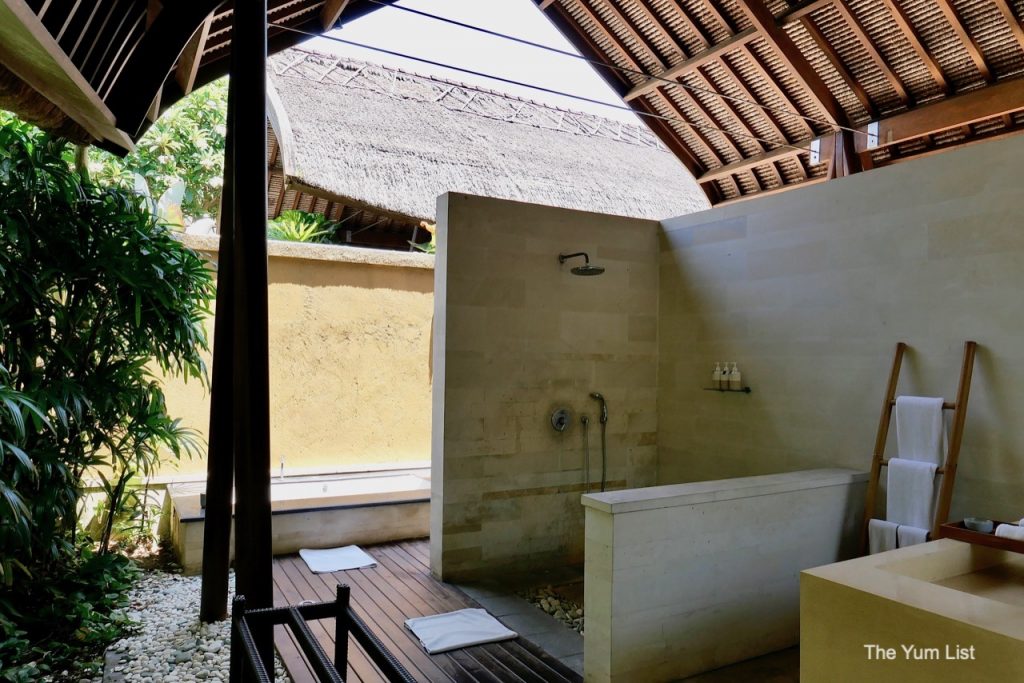 Facilities
Facilities at The Samata Sanur reflect a strong focus on health and fitness. Three pools, a fitness room and a boxing ring, lay the foundation. Personal trainers and expert instructors take guests through a full range of activities to suit any goal. We make good use of the gymnasium and pool and get an assisted workout with a private pilates class. Hubby even finds himself a tennis partner.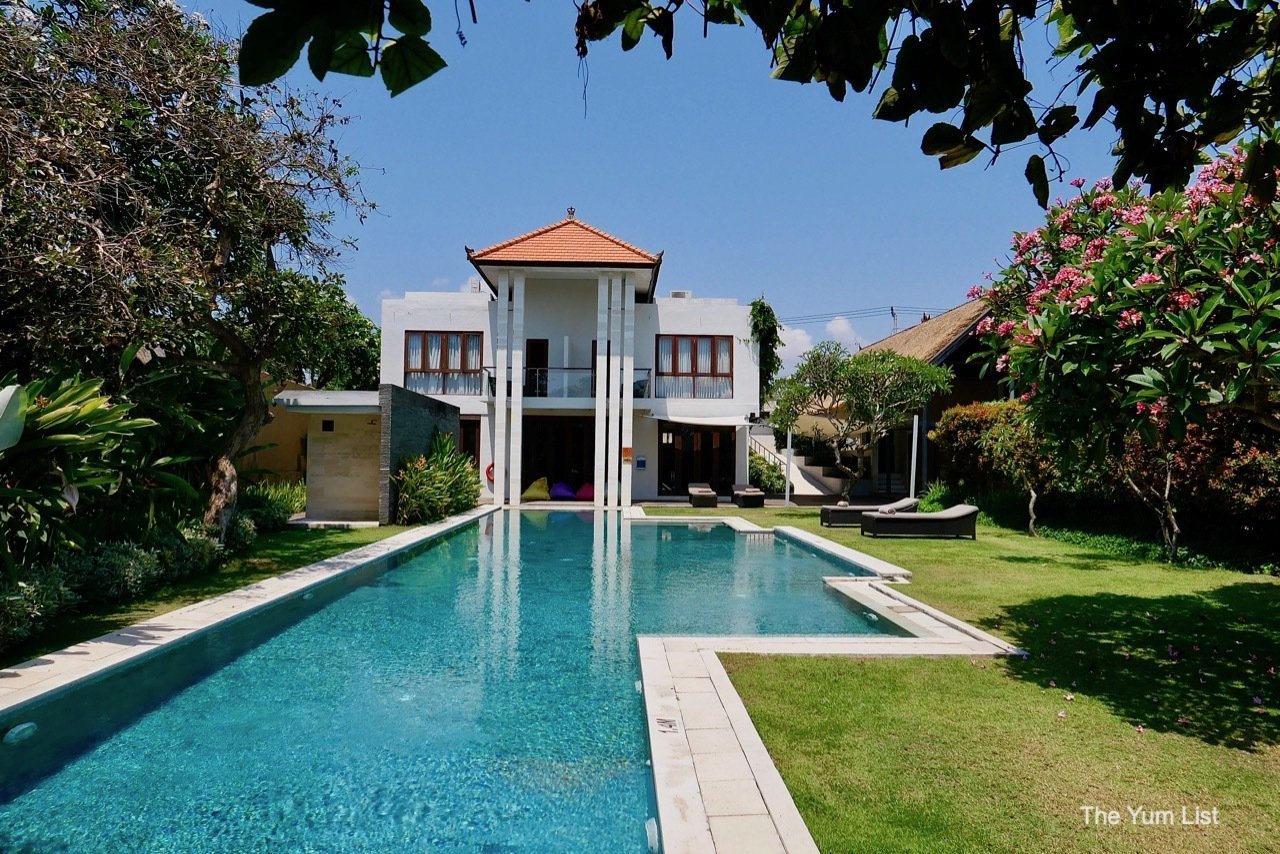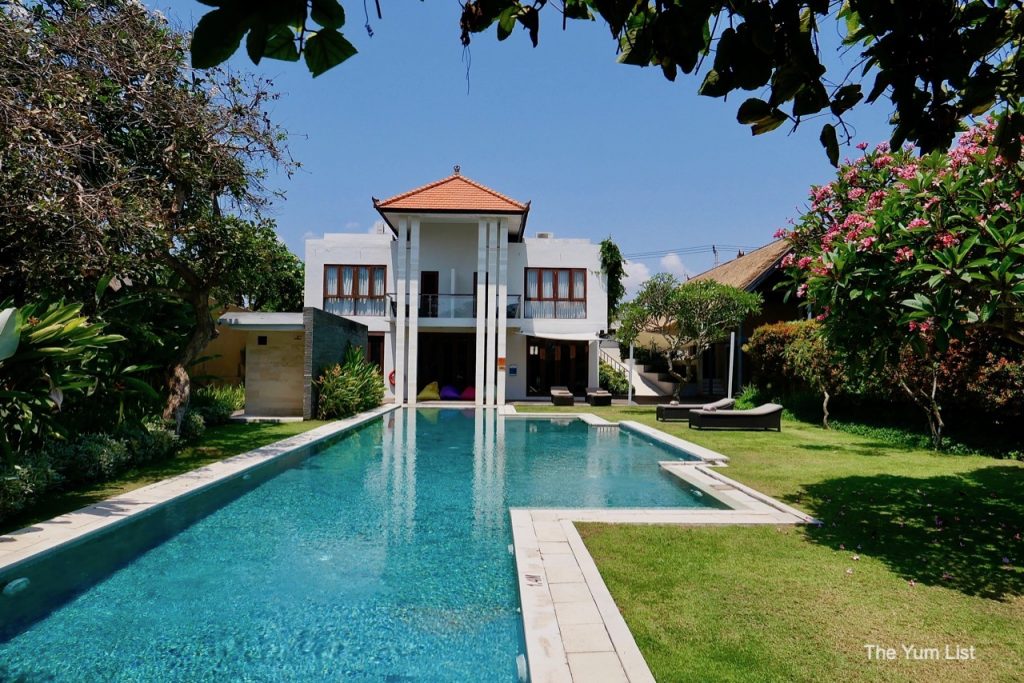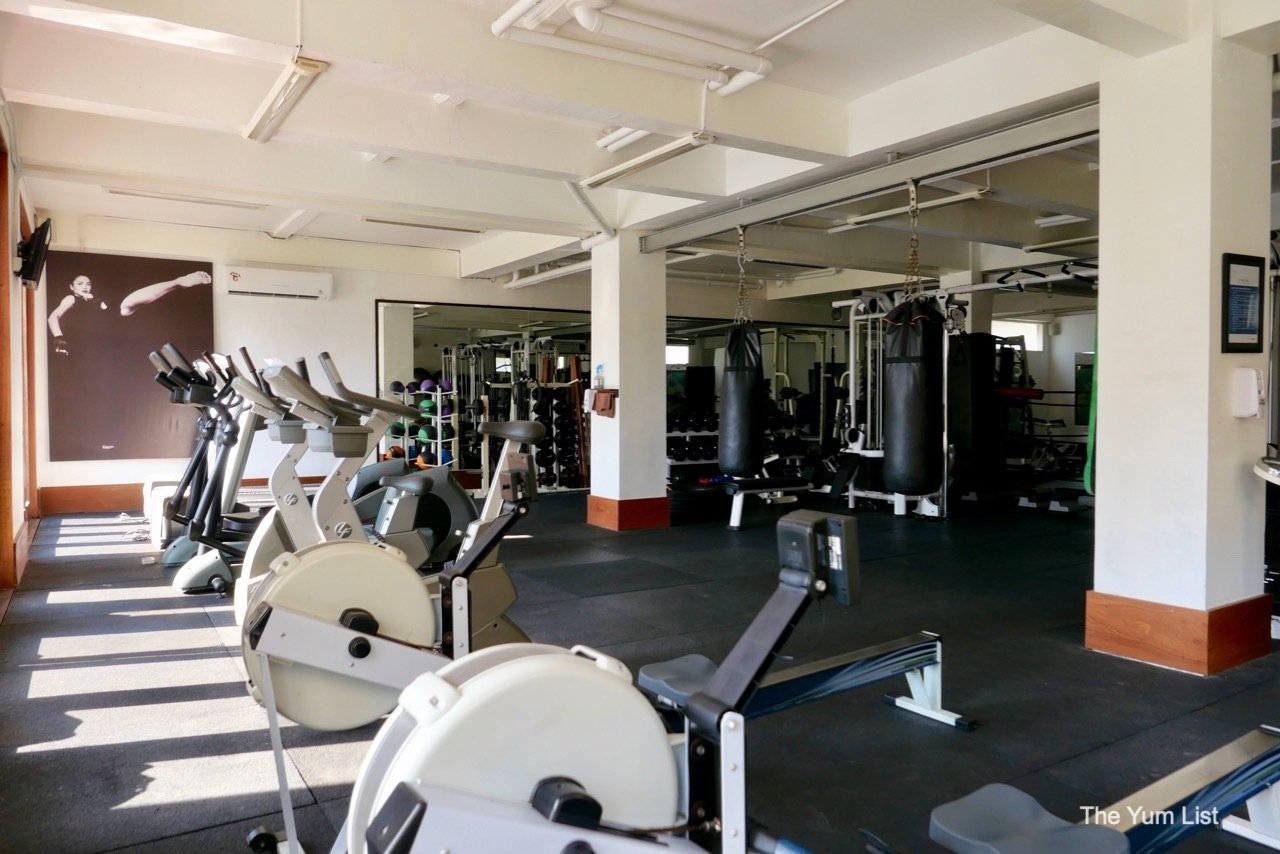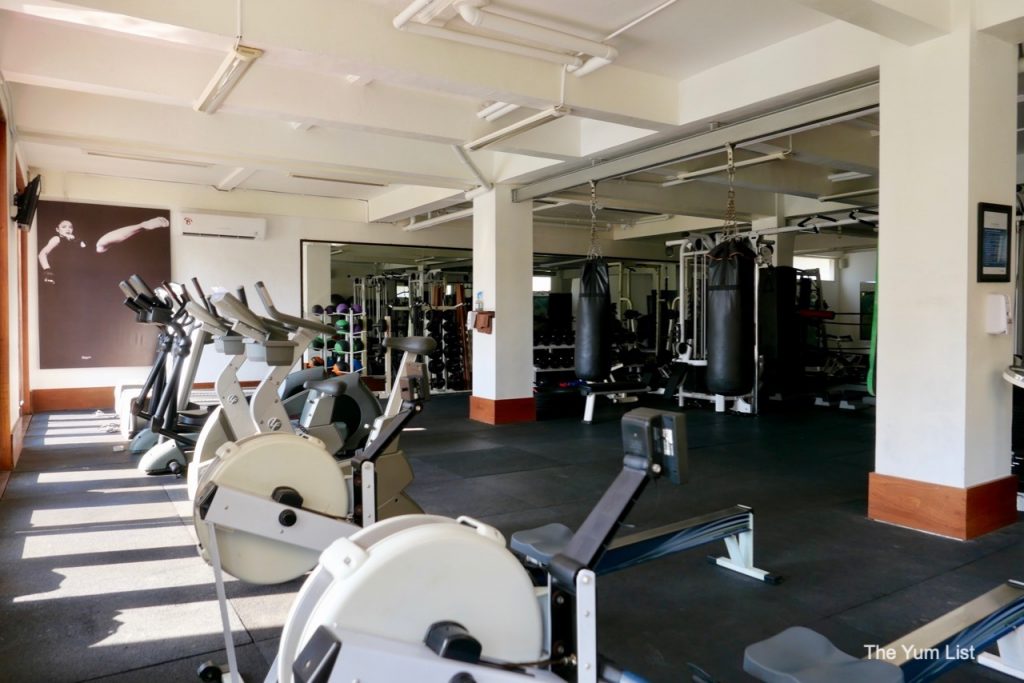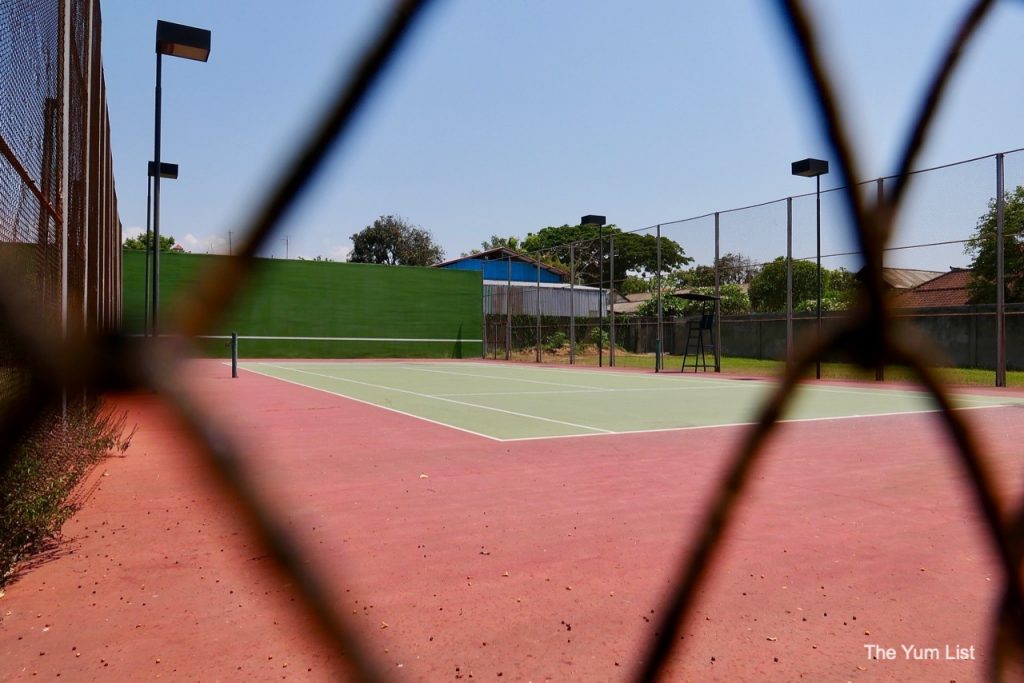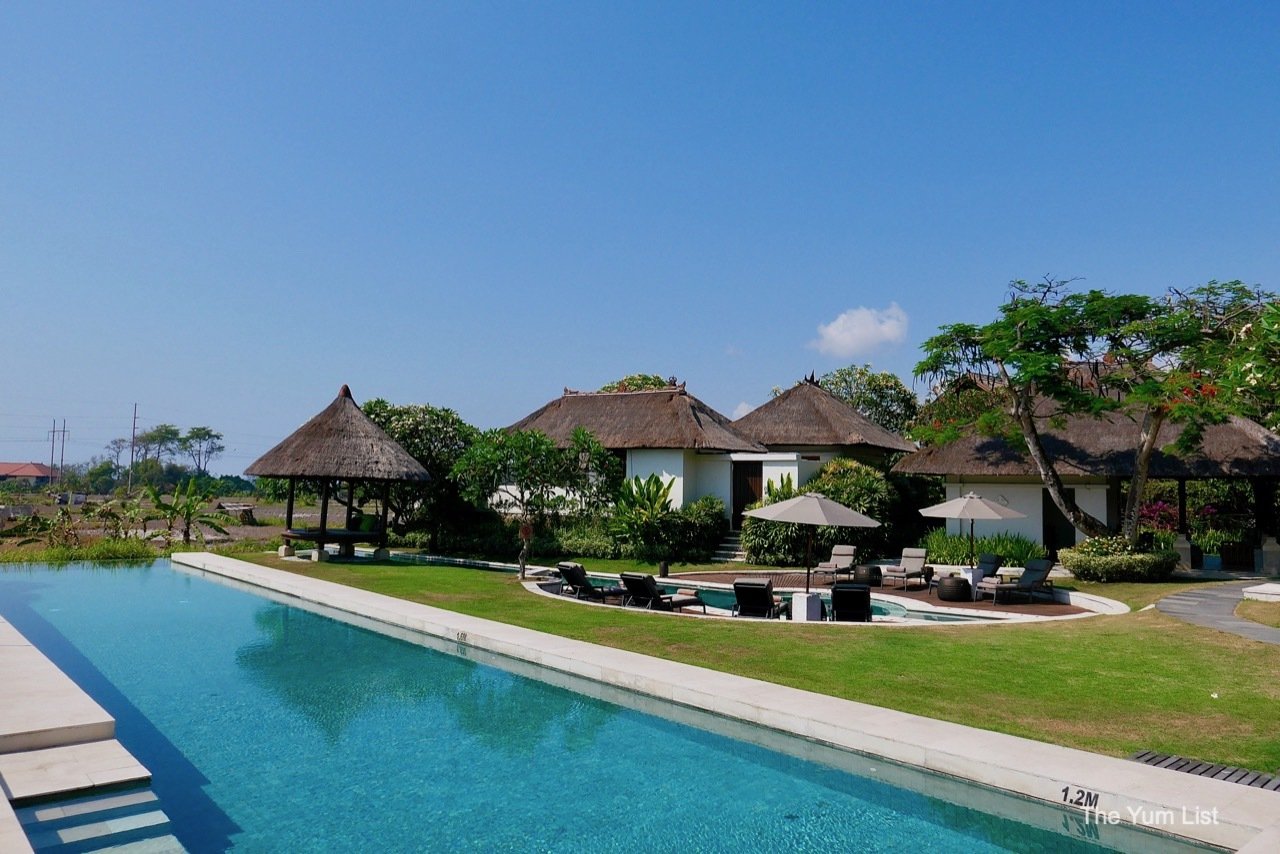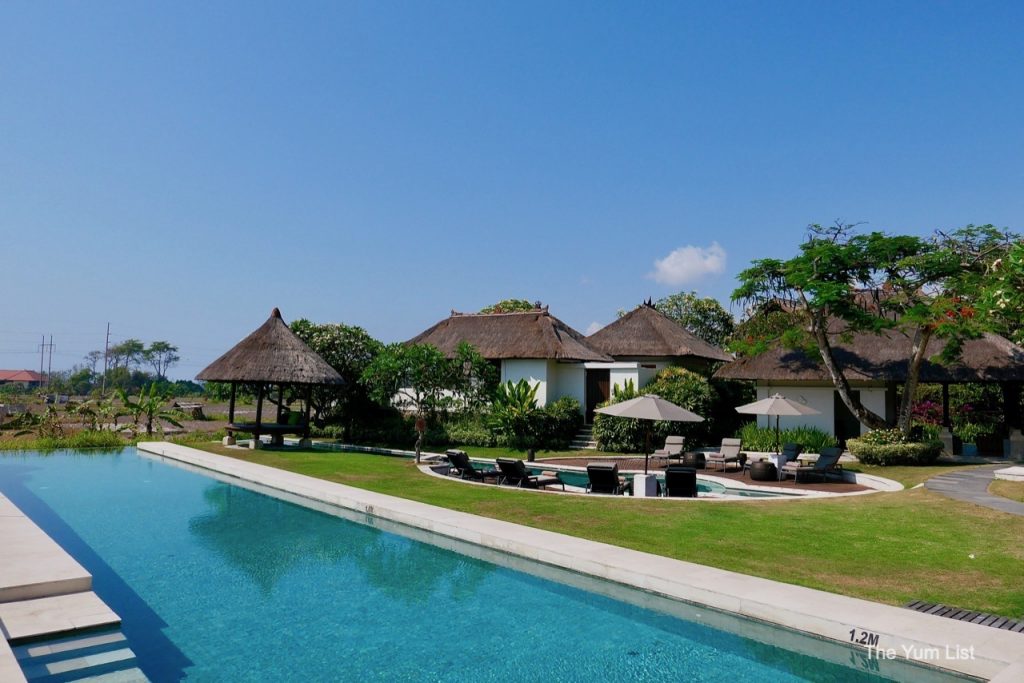 Dining
Wellness facilities are supported by healthy dining and the team at Zenso Restaurant specialize in organic and healthy recipes. Making good use of superfoods, there is a rainbow of grains, pulses, nuts, herbs, spices, vegetables, and fruits on the menu. Light cooking techniques such as steaming, grilling and raw preparation ensure the maximum nutritive benefit is maintained. Flavours reflect an international palate while the sourcing of ingredients is proudly local.
Breakfast is included with most accommodation packages, and you can have it in Zenso restaurant or delivered to your villa. Coffee, tea and juice accompany a choice of starter, main and something sweet. Hubby has a beautiful plate of fish that looks as though it could be on a fine dining dinner menu. I'm happy with poached eggs, loads of veggies and fruit. The essential coffee comes both in espresso style and Balinese strong black.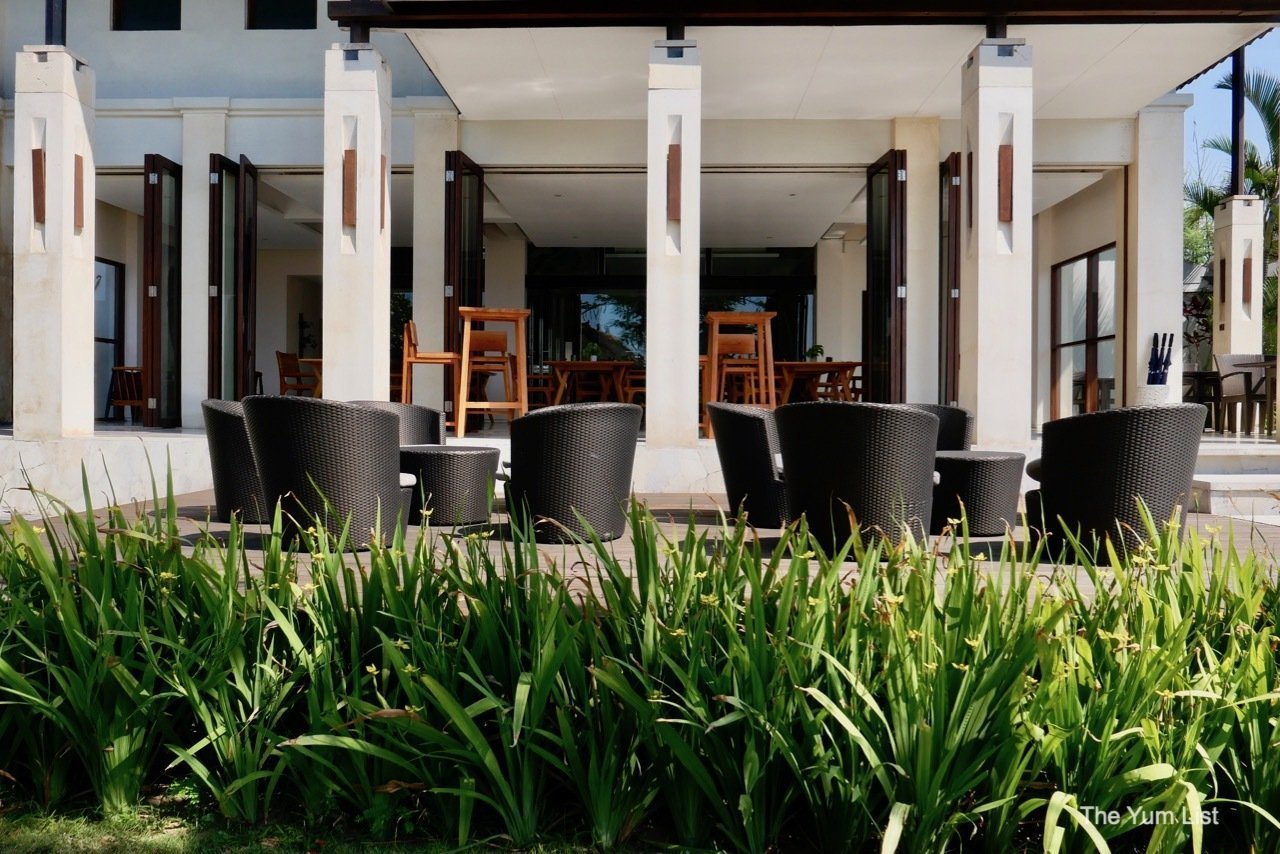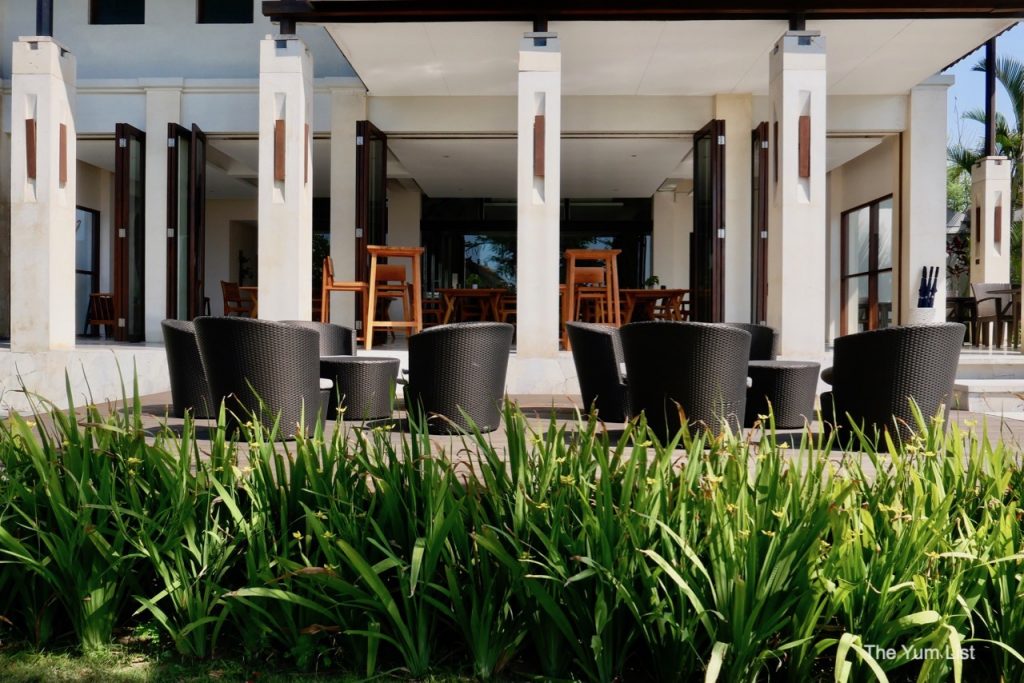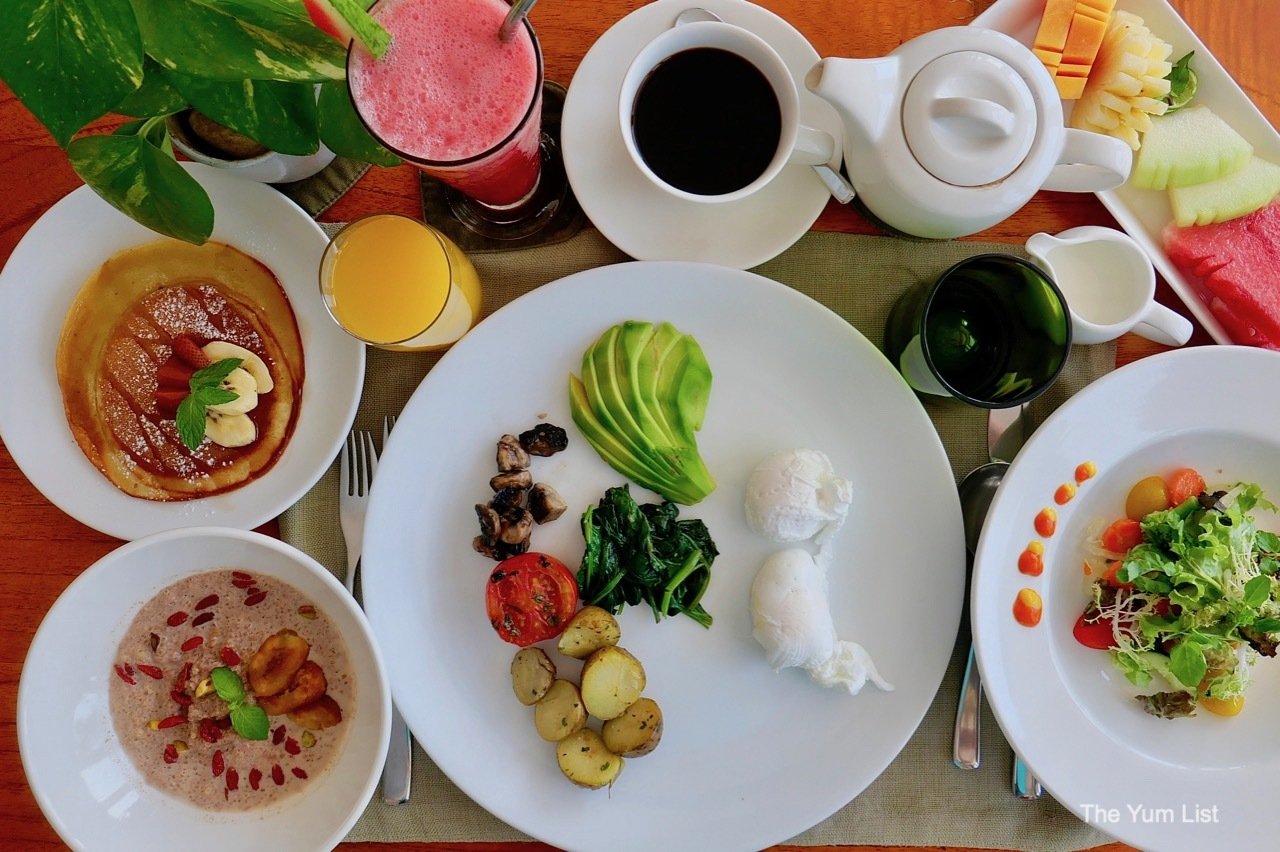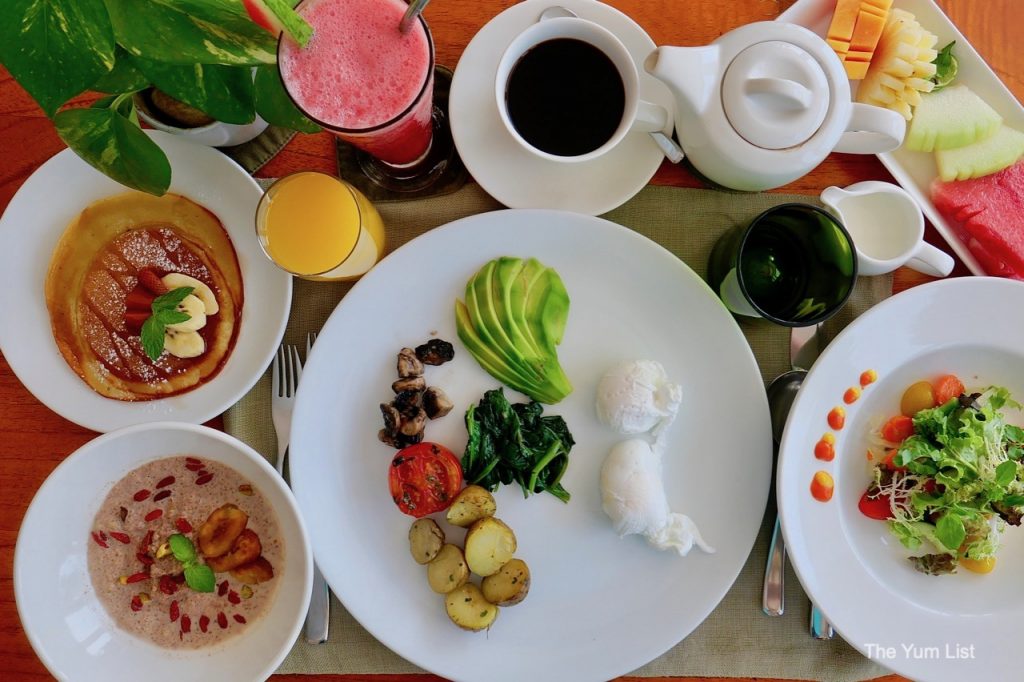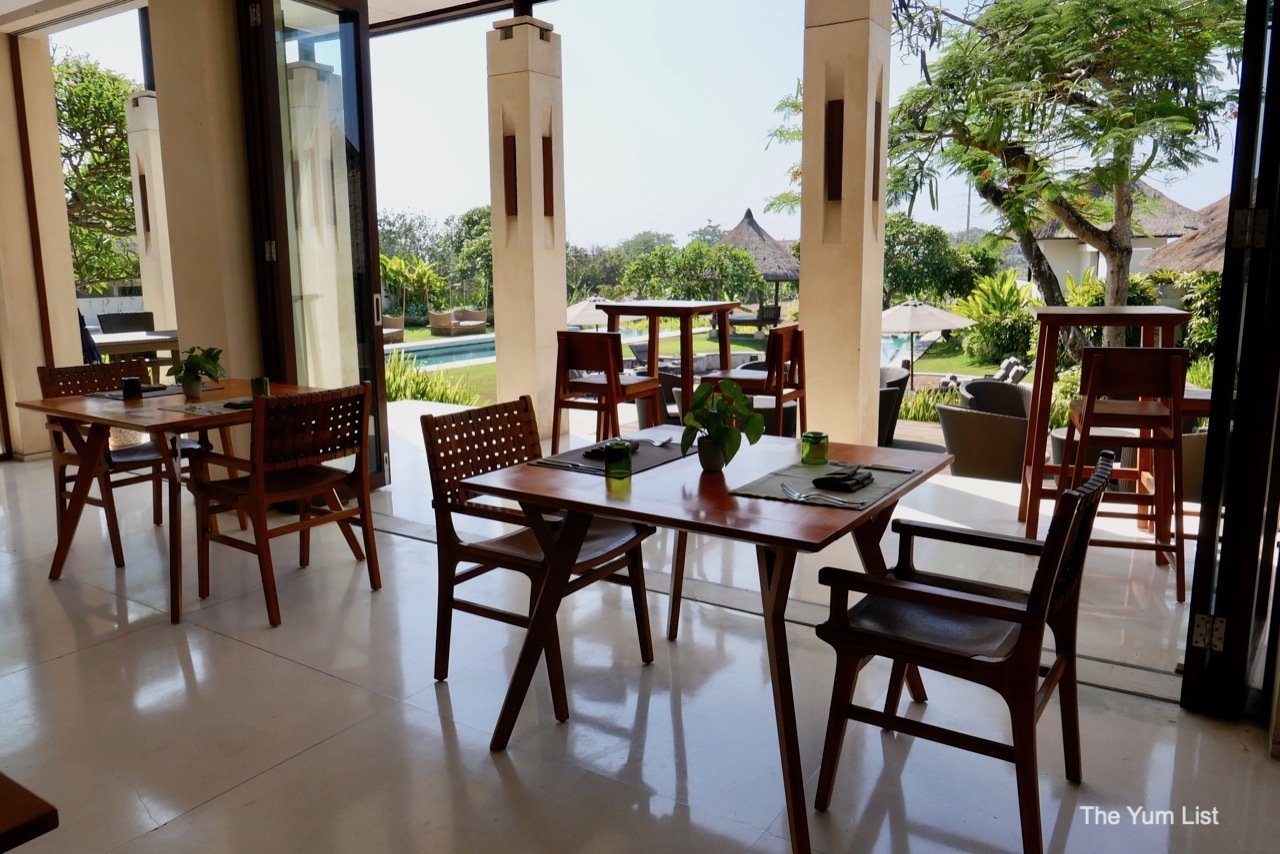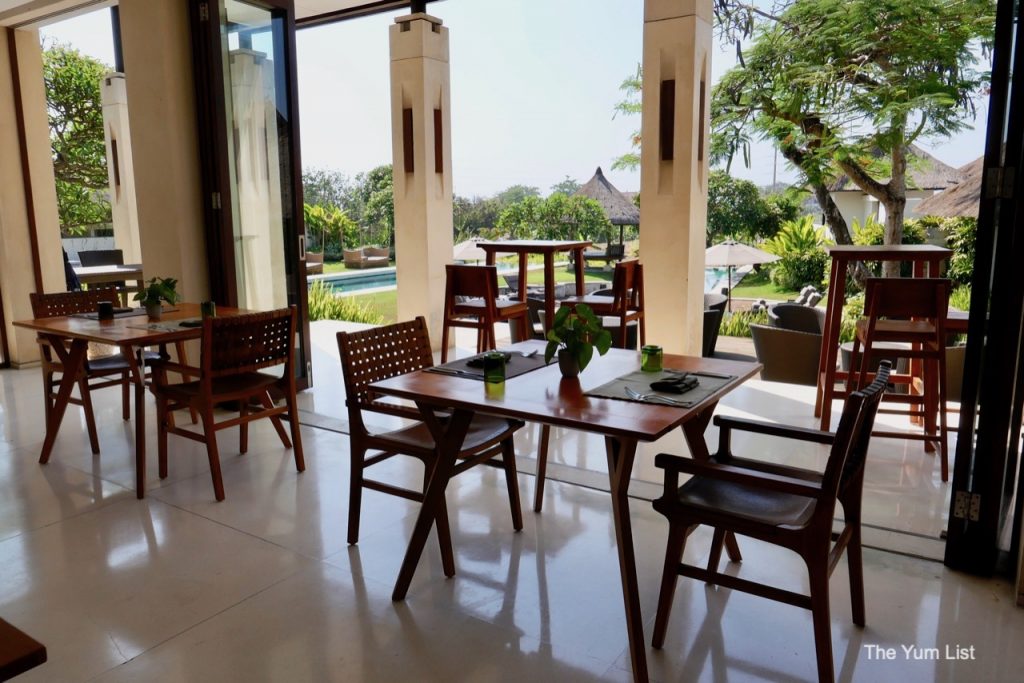 The Samata Sanur Review
Combining nutritious dining, a multitude of options for fitness and the ultimate facilities for relaxation, we depart The Samata Sanur feeling rested, energized and very happy.
Reasons to stay at The Samata Sanur: comprehensive fitness facilities; healthy dining options; spacious pool villas; attractive location with lush tropical gardens; ideal for the contemporary thinker; one who values wellness of mind, body and soul.
The Samata Sanur
Bypass Ida Bagus Mantra, Gang Pucuk I, No. 67
Banjar Tangtu, Denpasar Timur (Sanur)
Bali – Indonesia
+ 62 361 466 229
www.thesamata.com
[email protected]