Batik Boutique KL
In this interview, Amy Blair, founder and CEO of Batik Boutique KL, shares some ideas for ethical gifting in Malaysia, along with the story behind the social enterprise. (There is a generous discount for The Yum List readers too!)
What do you do and how did you get into the industry?
My name is Amy Blair, and I am founder and CEO at Batik Boutique. I am originally from Texas in the United States and have lived in Malaysia for the past 12 years. I am married and have three children, all born in Malaysia. When I first moved here, I was working in the hospitality industry and never thought I would stay beyond two to three years. However, I fell in love with Malaysia – people, culture, and food! And as we started a family, I thought this was one of the best places in the world to pursue career and family.
I soon met a mother from the low-income housing area near my house, and she began to teach me Bahasa Malaysia. It was when we became friends, that I began to understand her struggles as a single mother from a marginalized community. I wanted to do something to help, discovered she owned a sewing machine and merged what I knew from the tourism industry. Thus, the early days of Batik Boutique were born!
Batik Boutique is a social enterprise empowering artisans all across Malaysia through providing skills training and economic opportunity. We partner with family-run batik businesses to customize our own hand-dyed textiles which are then sent to a sewing training centre in the same low-income housing area where textiles are then hand-crafted to beautiful gift and fashion accessories. We currently sell our products in our two retail outlets (KL and Johor), online, and export globally. We also customize corporate gifts to help create a gift for companies to give that directly benefit the people who make them. Each time you purchase from Batik Boutique, you are directly supporting sustainable fashion and doing good.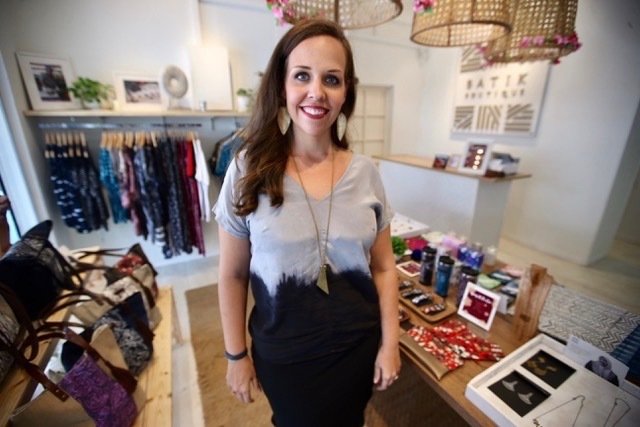 Share with us an interesting story from behind the scenes.
Once we had a contract to make beautiful eco-dyed silk dresses for a fashion brand in the US, and we didn't have a place to hang the pieces of silk to dry as each dress required four meters of fabric. So we decided to hand the silk at the playground at the flats where our seamstresses live. You have never seen so many stares! But don't worry – we only hung fabrics when the kids were at school and not needing their playground! :)Crescent Sling Bag – Black Fern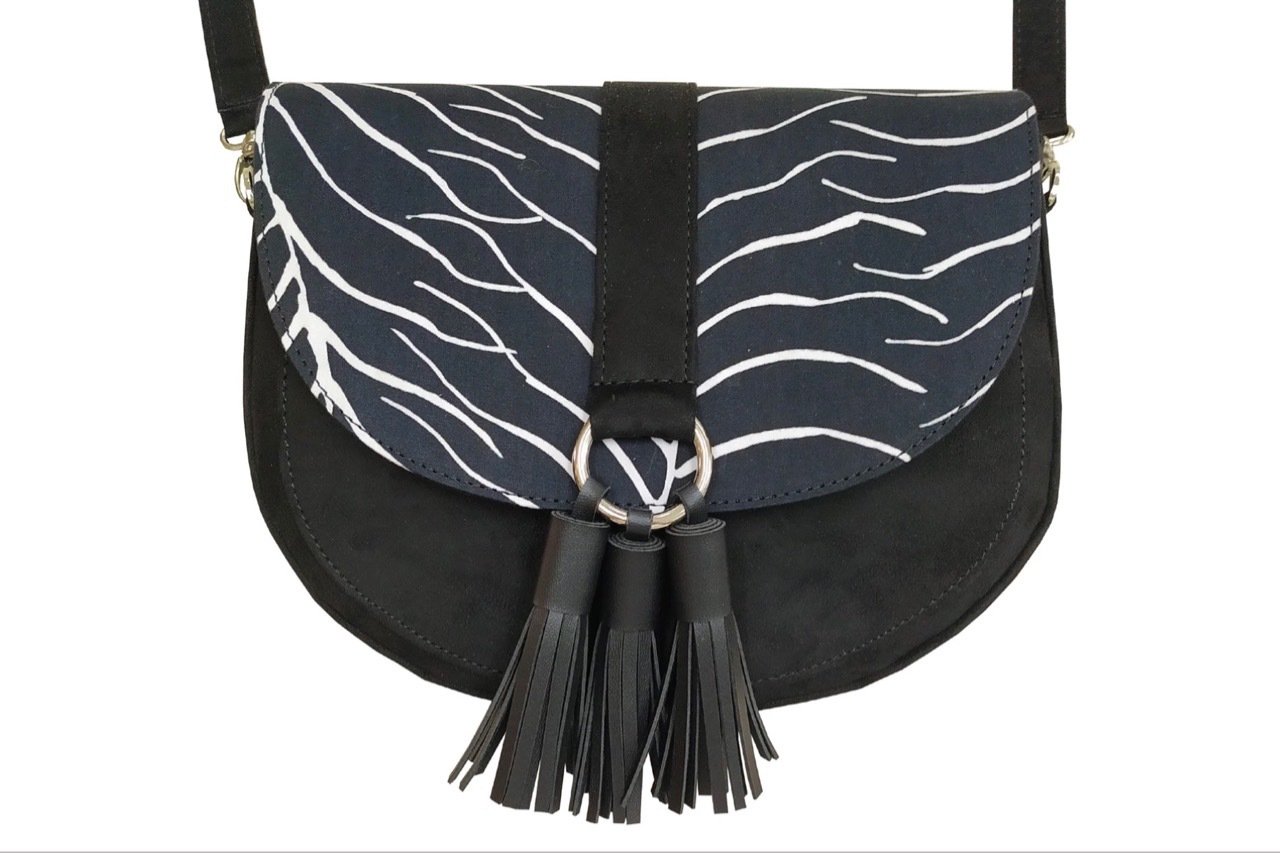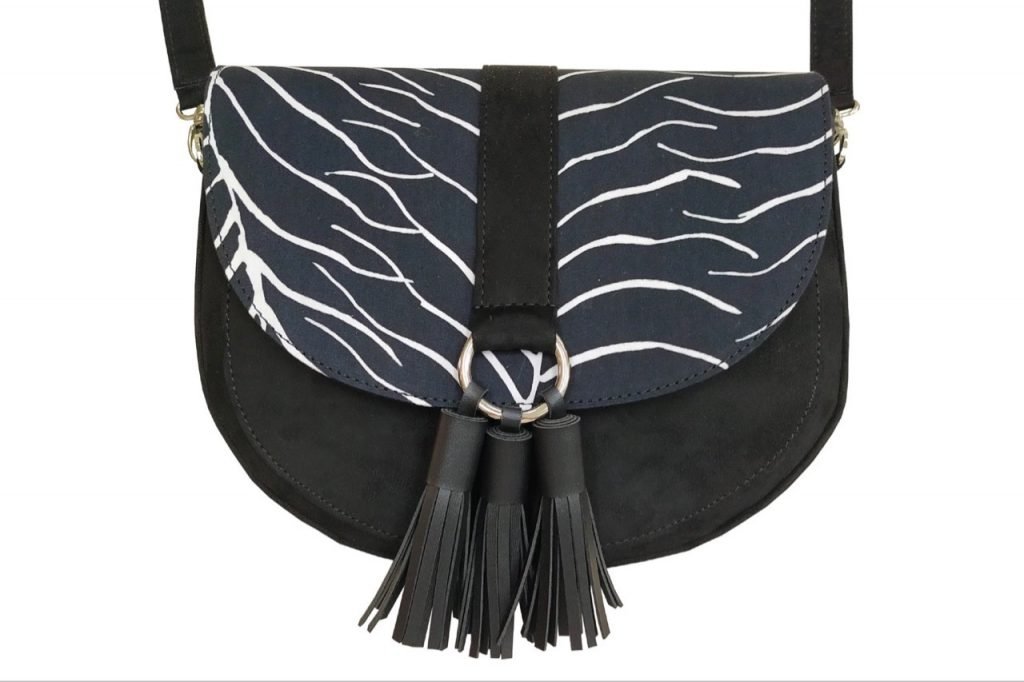 What's the best/ worst part of your job at Batik Boutique?
The best part of my job is seeing the tangible change of life that we see artisans and women creating for themselves. They don't need a handout, but rather an opportunity.
The worst part of my job is dealing with petty logistics or drama that take away from scaling the company or distract us from our purpose.
Share a fun fact about yourself or brand.
We recently designed sanitary pads for Kotex and did our first runway show for KL Fashion week.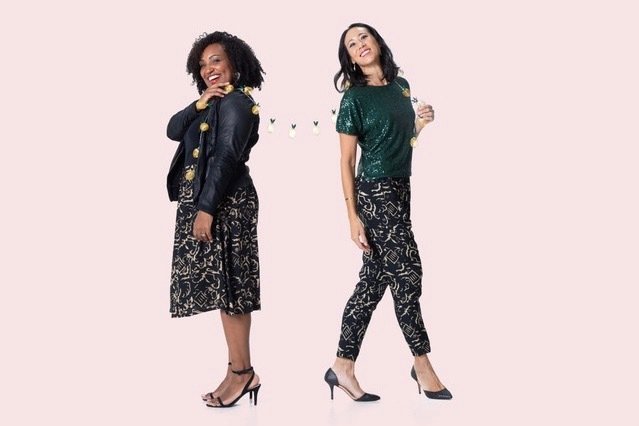 What's one of the most memorable things you've seen behind the scenes?
The first time I saw batik making in person, I was at a market on the East Coast. We asked a taxi driver (before the days of Grab) to take us to where batik was being made. He dropped me, my husband and young sons off at the outskirts of a rice paddy and pointed in the distance. Then he drove away. We walked through the field, and I remember thinking about how my parents would not approve of my current location. We made our way to an old wooden house, knocked on the door, and were pleasantly surprised when the owner of the business invited us in to the most amazing process of seeing men without shirts and wearing sarongs sweating as they dipped metal stamped in big pots of melted wax to stamp prints on pieces of cotton. I knew at that moment, this process of batik was something I wanted to world to understand and appreciate.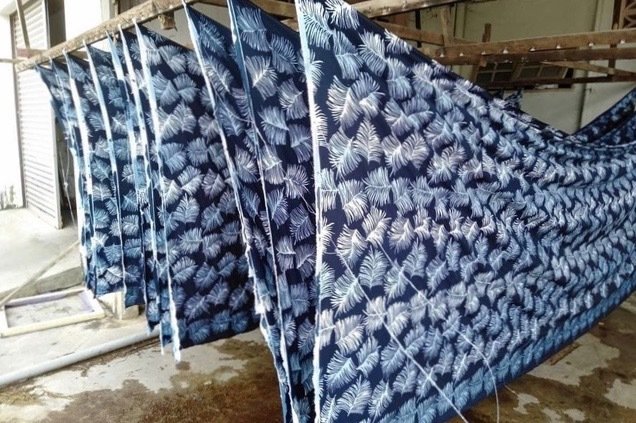 The perfect day off would be…
At the beach, with an iced coffee, reading a good book, and listening to my kids play in the background. Oh, and then a massage at the spa!
A day in the life of an entrepreneur is…
Unpredictable, exciting, excruciating. And sometimes all at the same time!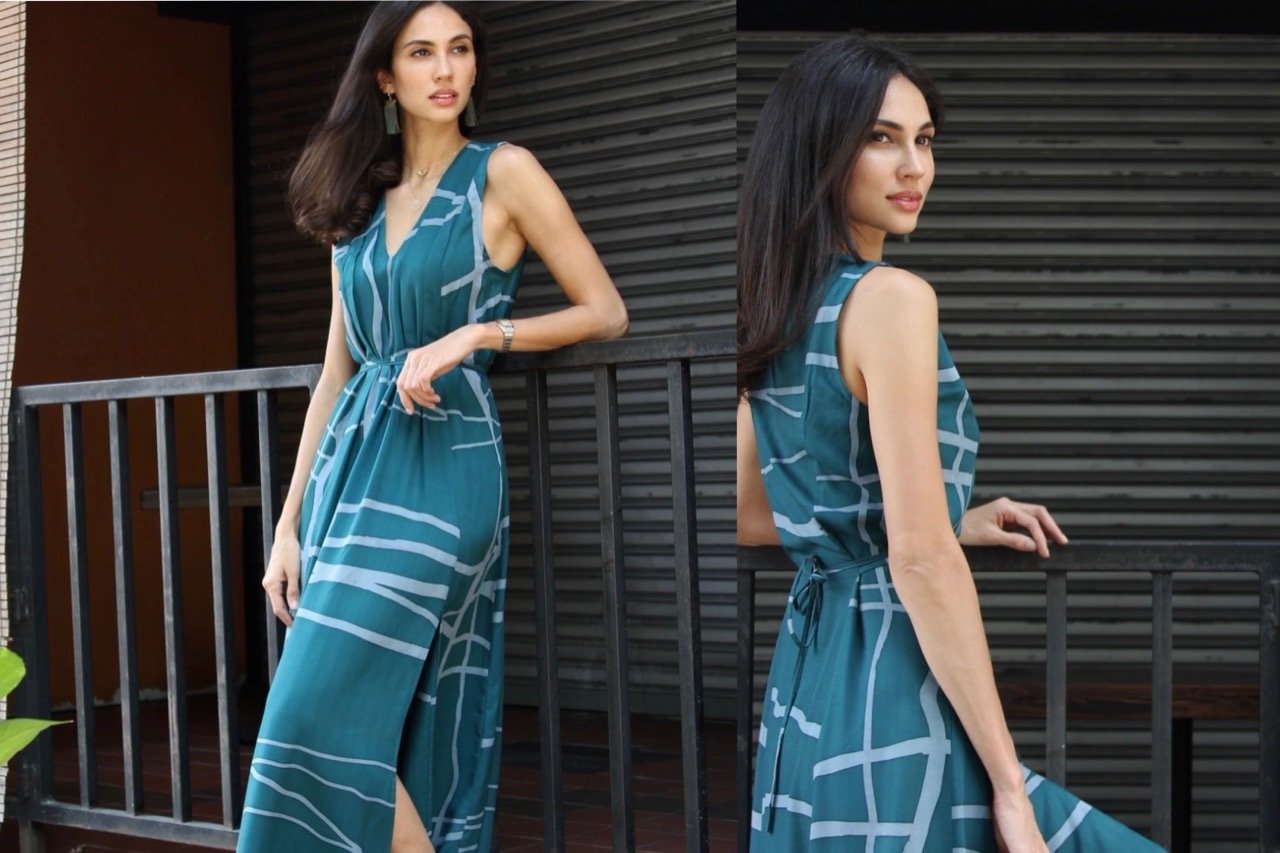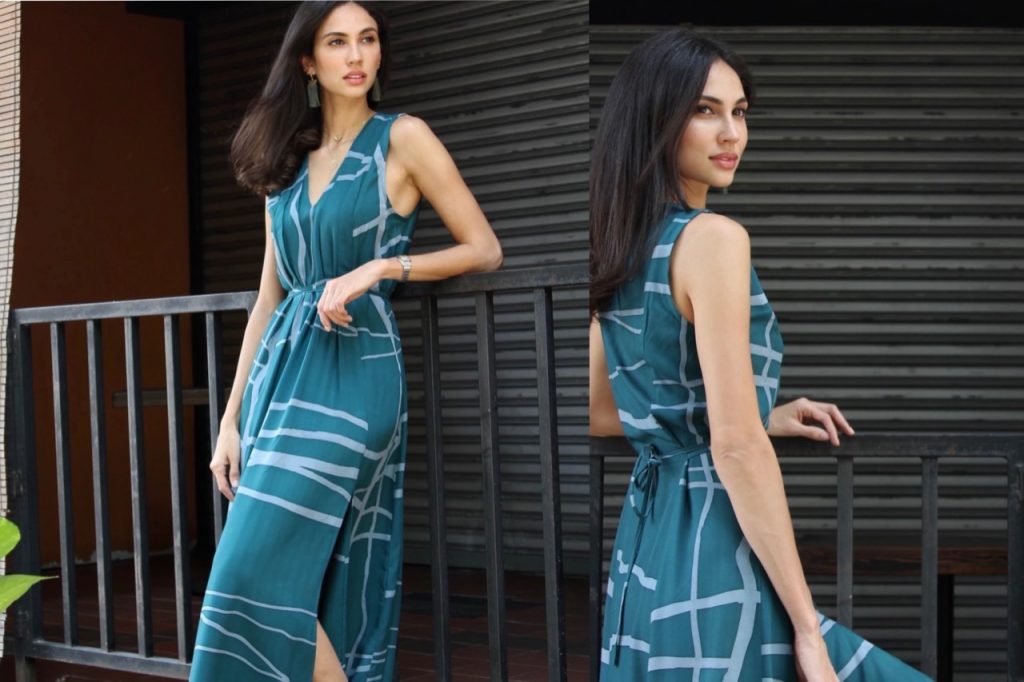 What do you do for fun?
I like do to do HIIT workouts at a studio nearby my house, go on long walks, and cafe hop looking for yummy coffee.
What's something you'd like guests to know about Batik Boutique?
Batik Boutique is a story of a lot of love that makes a real difference in the lives of people. And we need everyone's support to help this movement continue that impact.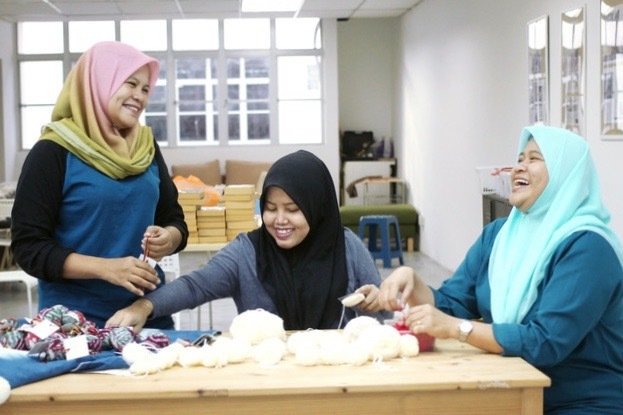 What's your best fashion tip?
Confidence and acceptance. If you feel good about yourself and accept whatever state your body is in, your beauty will be evident.
What's your take on the fashion scene in KL?
In the past decade, there have been a lot more local brands popping up. And more attention to supporting local and sustainable fashion. I do hope consumers will get behind local designers and brands and beyond the international labels that are icons in KL.
Why sustainable/ ethical fashion?
I think ethical fashion is the way forward. We are all too aware now of the issues fast fashion is causing at a global level, and we must do our part to support 100% natural fibres and fewer chemicals. We must also stand for fair wages and not support fast fashion where we can. If apparel cost you RM10, there is no way the person who sewed it was paid at any fair wage.
Where do you see ethical fashion headed in the region?
I think we have a long way to go in the region. Consumers will need to stand up for fair wages and ethical production prices, and big brands will need to take note. It will require us all to take action. And it's a long journey.
What's in store for the Batik Boutique in the upcoming months?
Holiday in the Tropics Collection is our playful take on merging traditional Christmas products like homewares but adding a twist of bright colours and fun tropical prints like palm leaves. This collection features our first hand-drawn Pineapple Necklace and velvet pouch, pyjama sets in tropical prints, men's necktie and pocket squares, and super fun wine bags. We have gifts for everyone.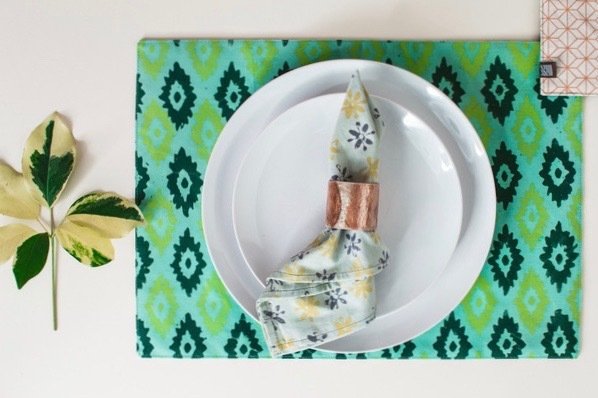 Stay tuned for our CNY Collection launching in January – with new men's batik shirts with mandarin collar, homewares, and customizable chopstick sets.
www.thebatikboutique.com
Discount code: YUMKL for 20% off online orders in December
FB and IG: thebatikboutique
Batik Boutique KL
3 Jalan 26/70a Desa Sri Hartamas
Kuala Lumpur 50480, Malaysia
+603 2303 6052
More ideas for ethical fashion and gifts in Kuala Lumpur here.