Day Trip from Coffs Harbour
Monica Tindall
Regarded as the most liveable climate in Australia, Coffs Harbour is a highly appealing holiday destination. Located on the North Coast of NSW, the seaside city holds much charm with pretty beaches, coastal walks, vibrant cafes, markets, and an abundance of outdoor activities. Be prepared to explore beyond its immediate borders, however, and the options for a spectacular day trip from Coffs Harbour become endless.
Day Trip from Coffs Harbour with Waves to Wilderness
The team from Waves to Wilderness offer a beautiful day trip from Coffs Harbour in their Rainforest and Waterfall Experience. I sign both mum and me up and wonder if they'll be able to cater to our diverse physical and dietary needs. Mum's hip plays up, so she needs light walks without too much of a slope. I am a runner and love the challenge of a steep hill. Mum eats a variety of foods but can't handle anything with spice. I make mostly plant-based choices and am a bit of a coffee snob. I am curious to see how this day goes.
We're the first ones on the 12-seater Toyota Commuter at 8:45 am and our guide Joe takes us directly to Bellingen to collect three more guests. The drive is absolutely delightful. Undulating hills carpeted in green, dairy cows grazing on pastures, ancient trees inviting picnics in their shade; it is a picturesque journey.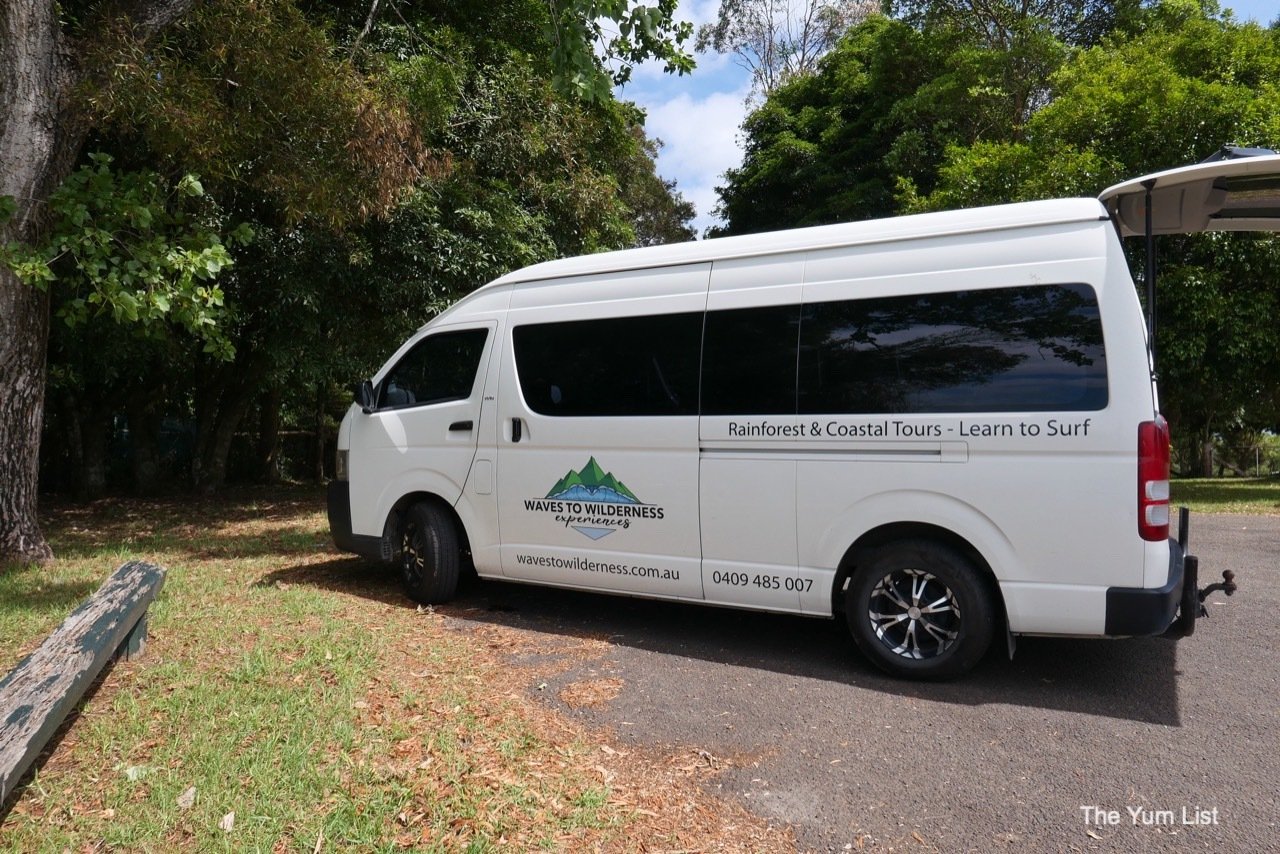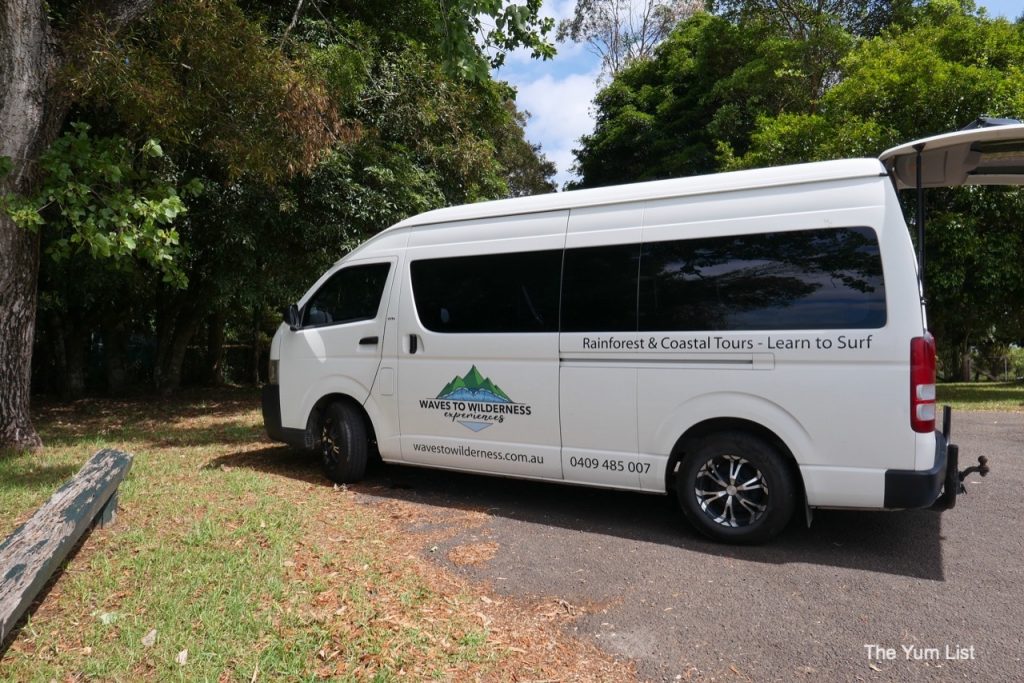 Morning Tea and Hinterland Views
Fellow passengers on board, it's about another half hour through verdant landscapes until we reach our first official stop. Bordered by fields on either side, the road ends at a lookout furnishing views of green paddocks turning to blue as they reach out to the eucalypt mist of the Great Dividing Range.
As we snap away, stretch our legs and expand our lungs with the pure air of the hinterland, our guide, and chief food provider, Chelsea sets up morning tea. Intrigued by her set up, we return and find a beautiful board of natural wood covered with hand-picked organic blueberries still on their vine and homemade gluten-free brownies. We've heard rumours of Chelsea's expertise in the kitchen and are eager to dig in.
The brownies are luscious. Made on a base of almond meal, they are superbly moist and balanced in sweetness. Tea and coffee bags provide a nicer option than instant. There's even macadamia milk for those of us avoiding dairy.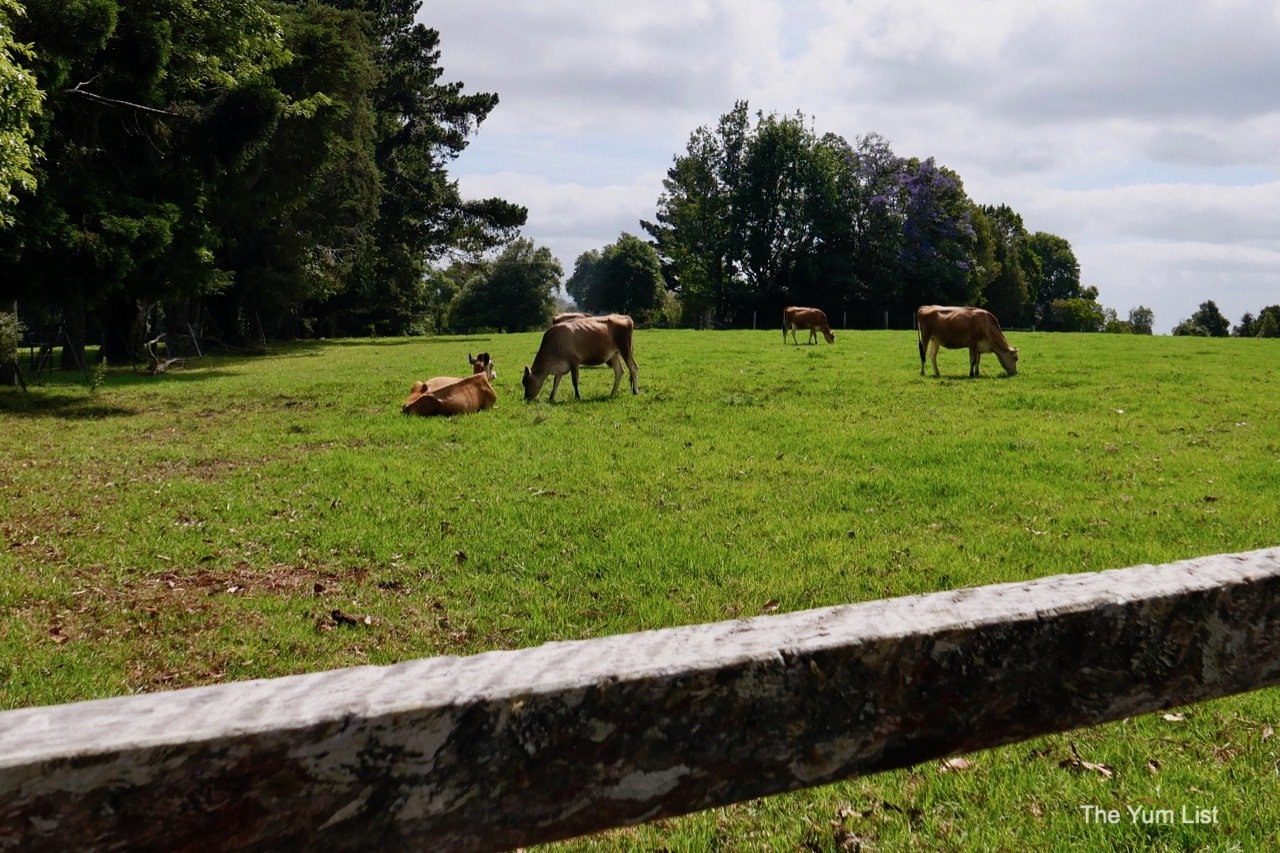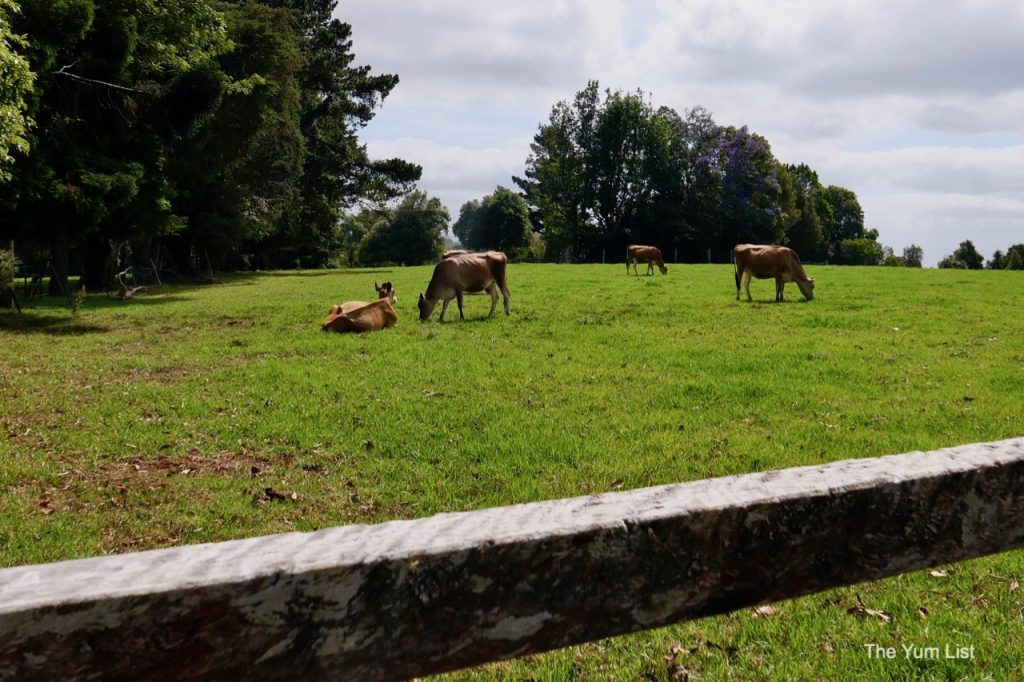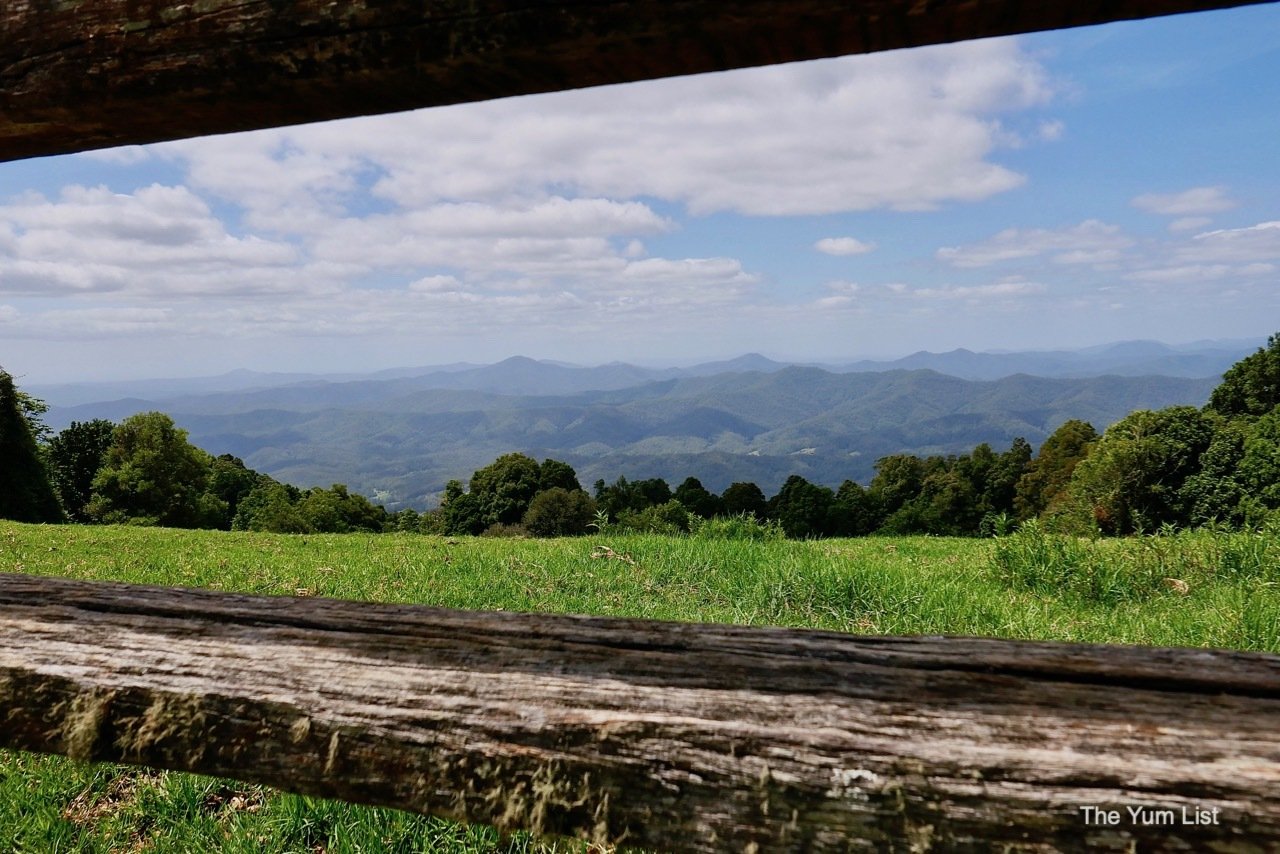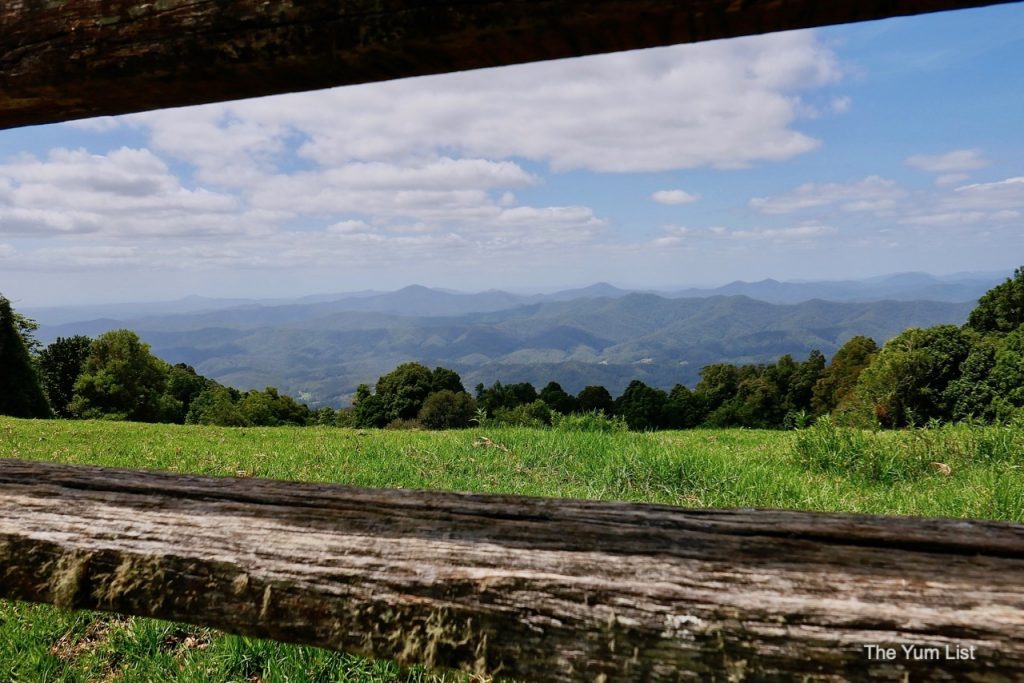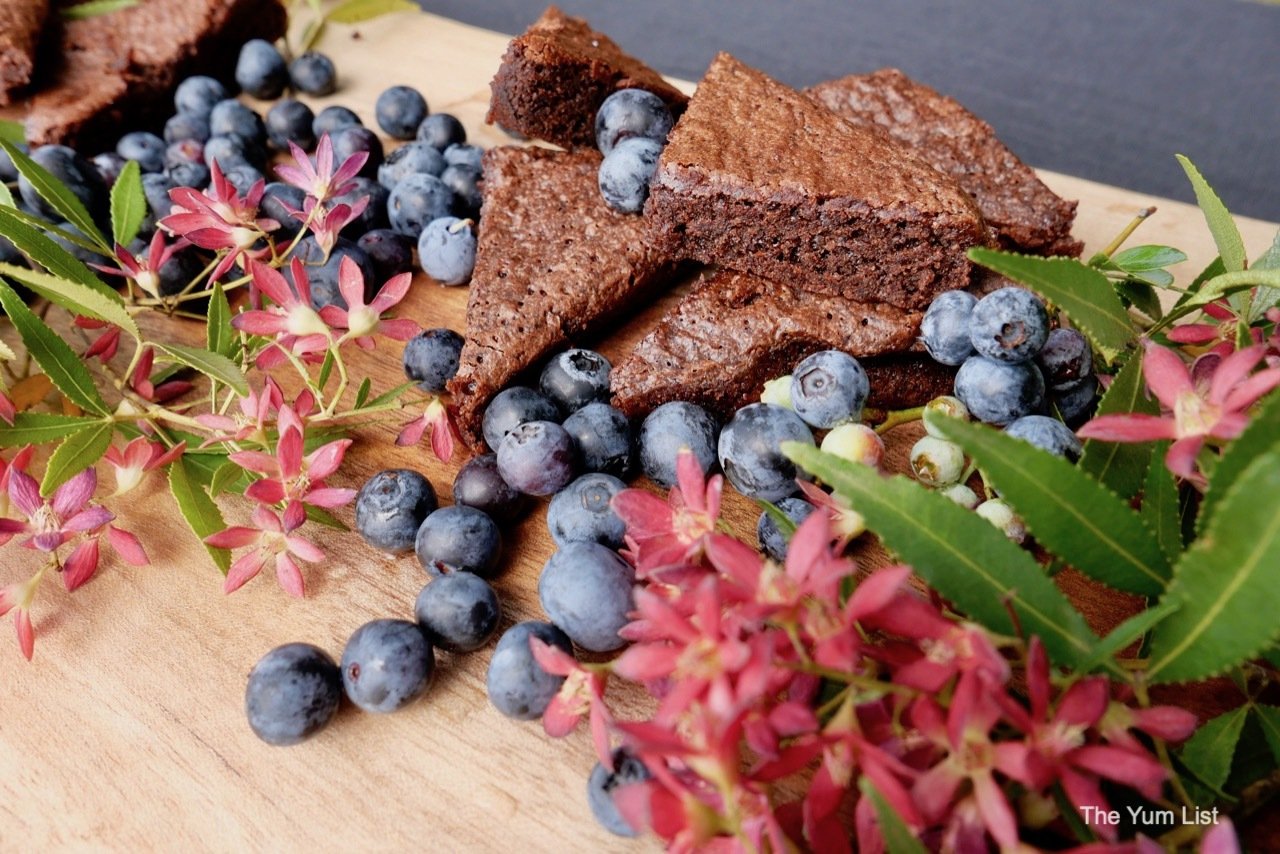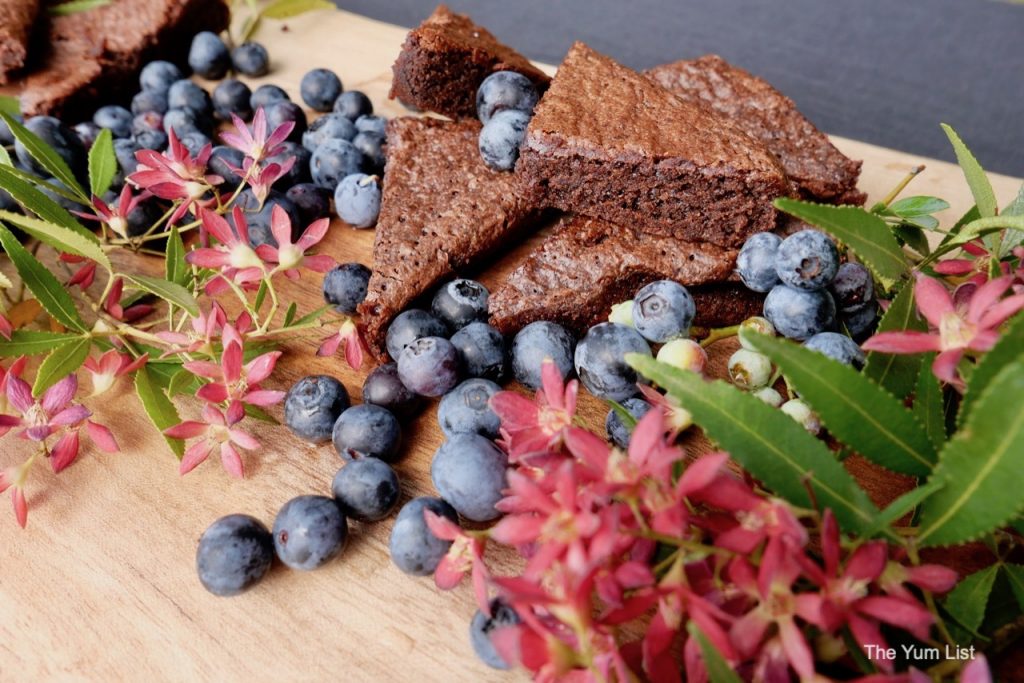 Dangar Falls
Dangar Falls is our next stop on our day trip from Coffs. We get to experience them from above, below and behind! The park at the top looks over the waterhole giving an excellent opportunity for some beautiful photography. The walk down is about 10 minutes, and the path is well-kept and easily managed.
Those who have brought swimmers take a dip. The most exciting activity is swimming across the hole and behind the cascade. Here you get a unique perspective from the rear and a high-pressure massage if you stand underneath. Others choose to sit at the edge, taking a moment to admire its beauty.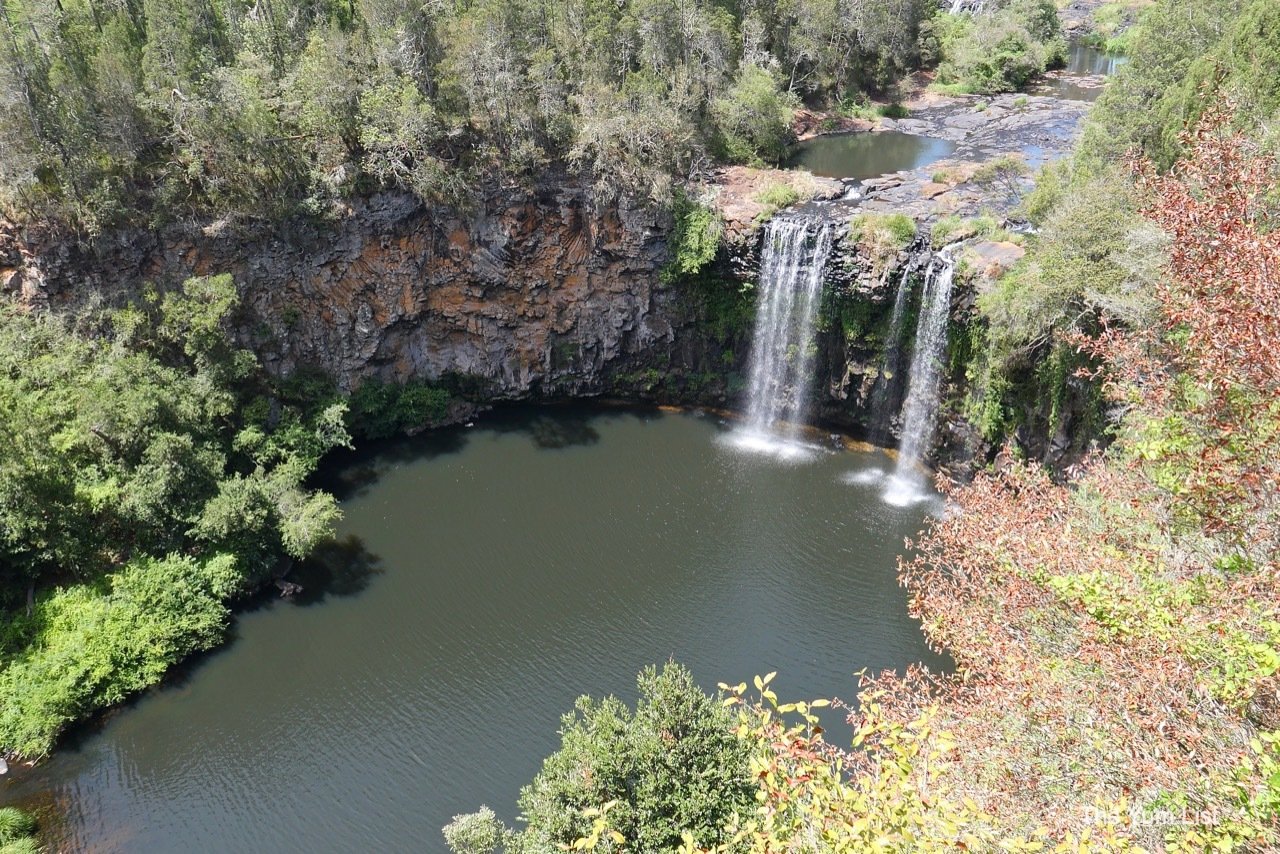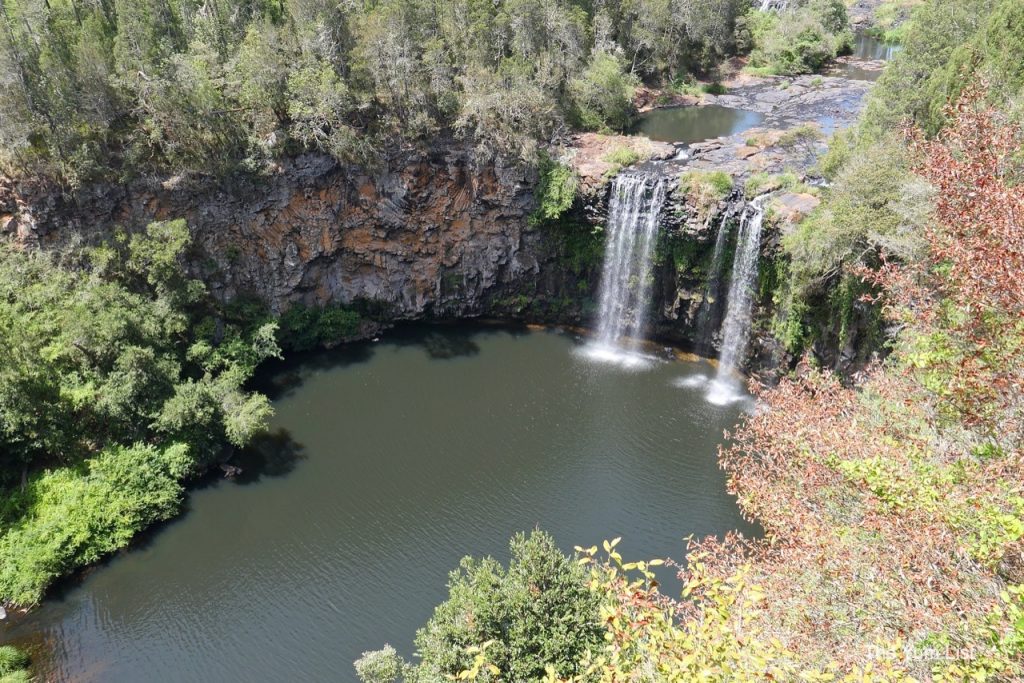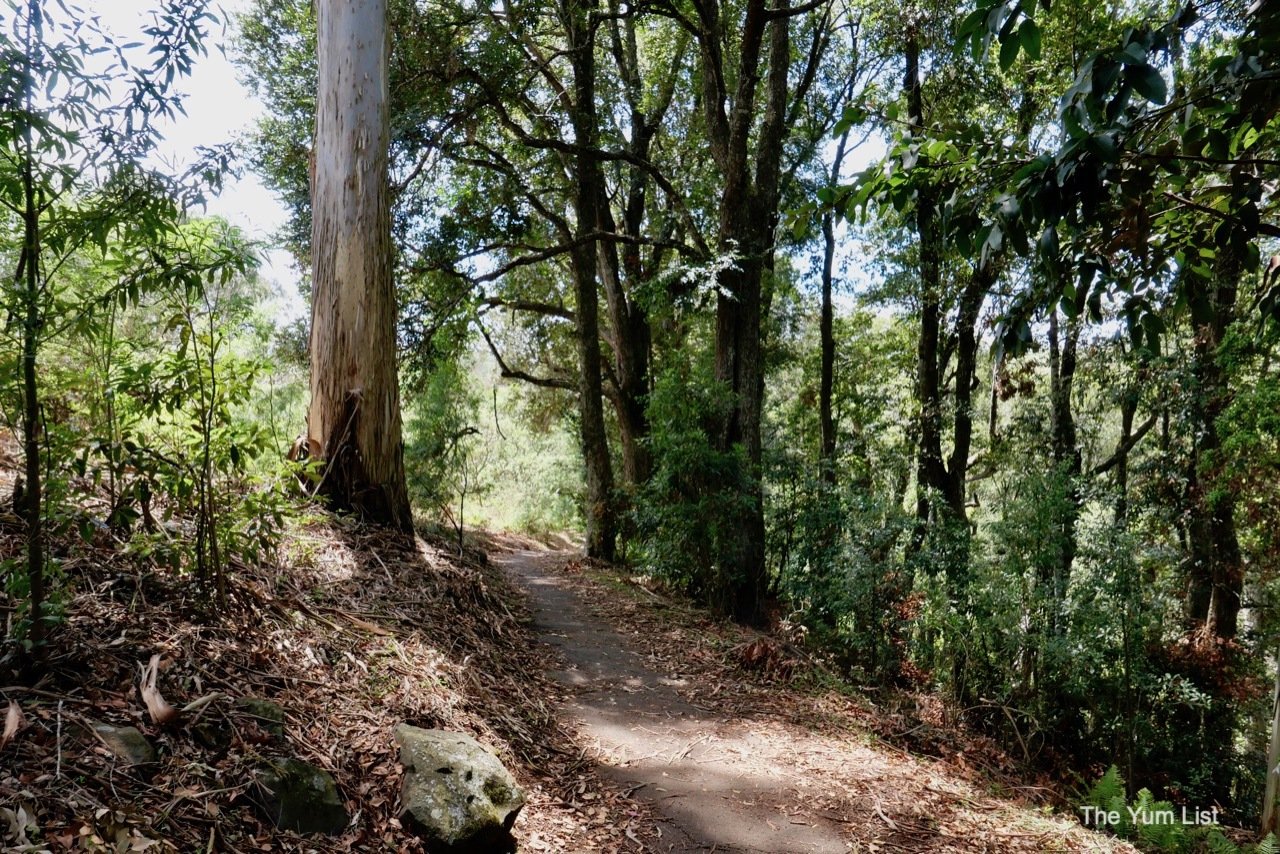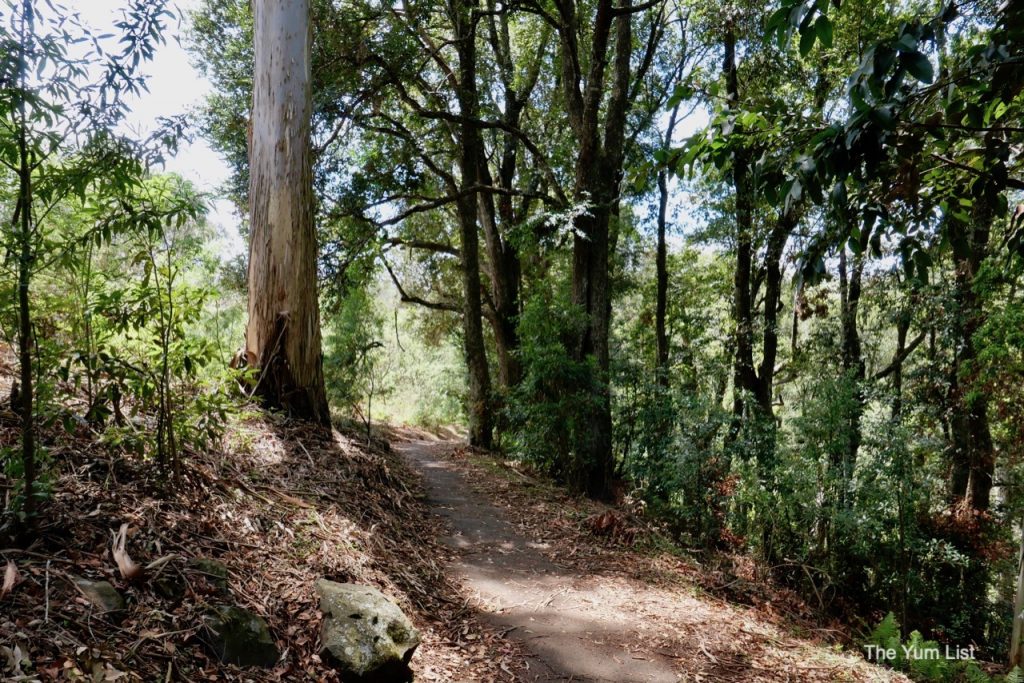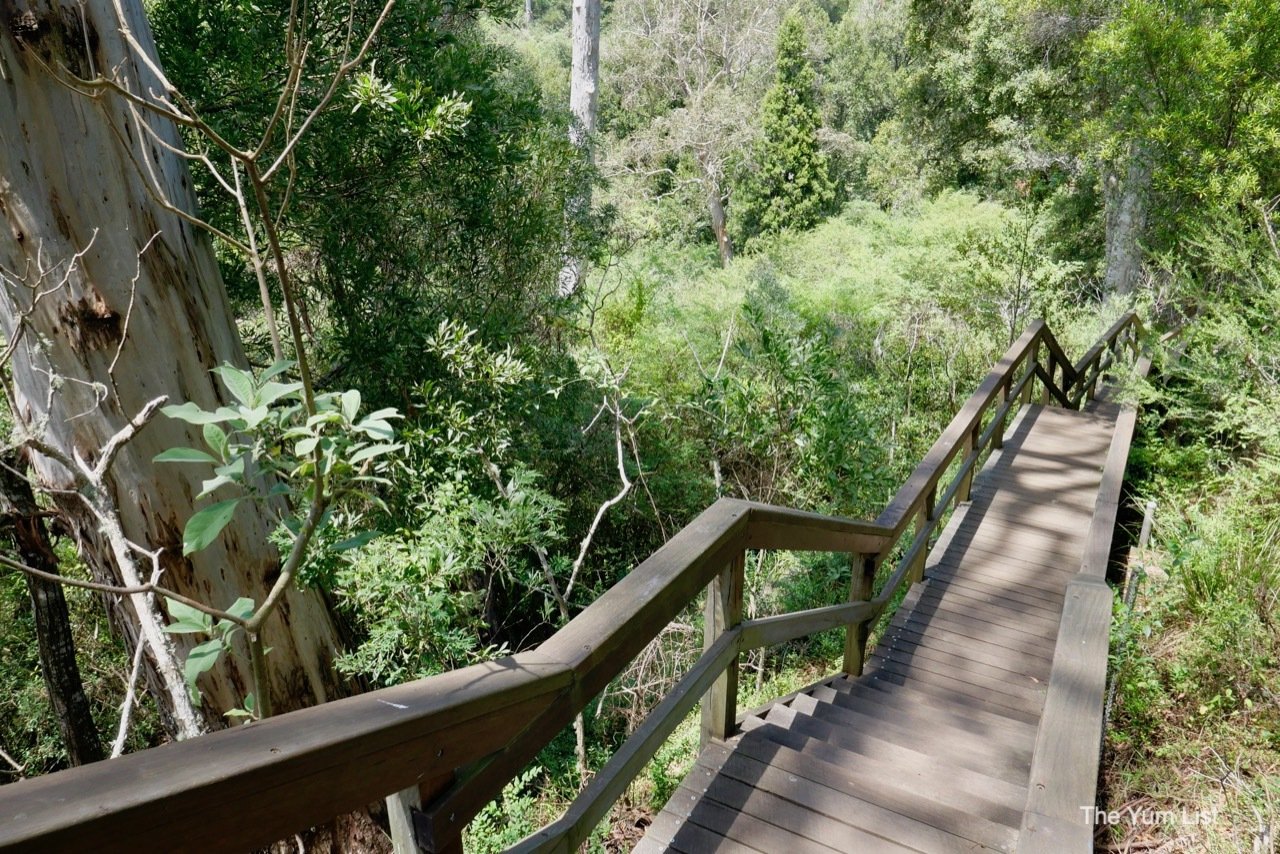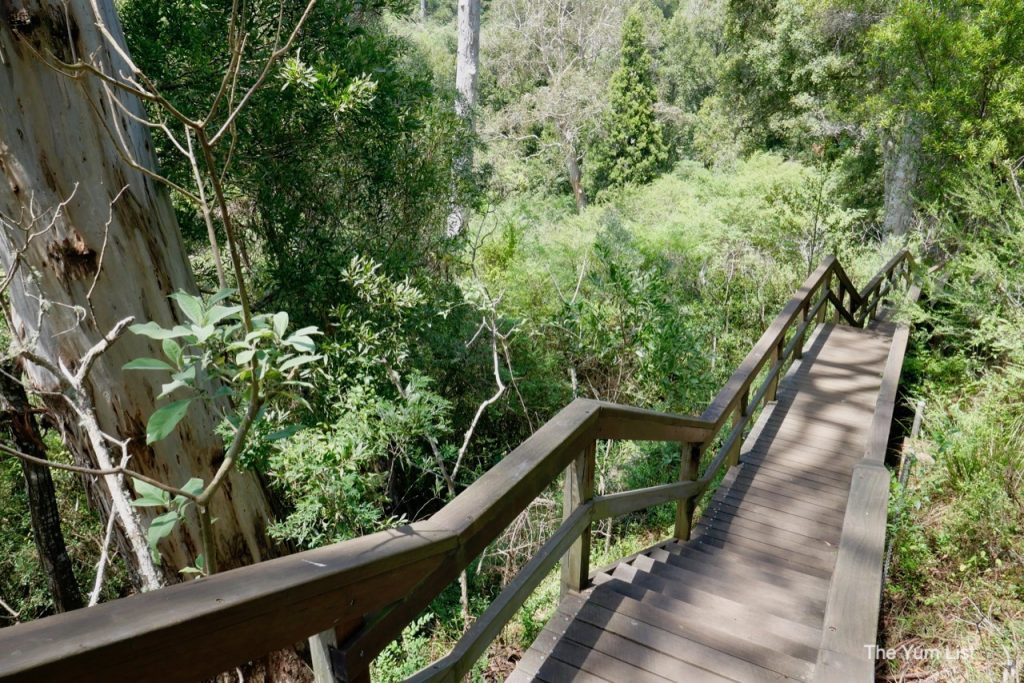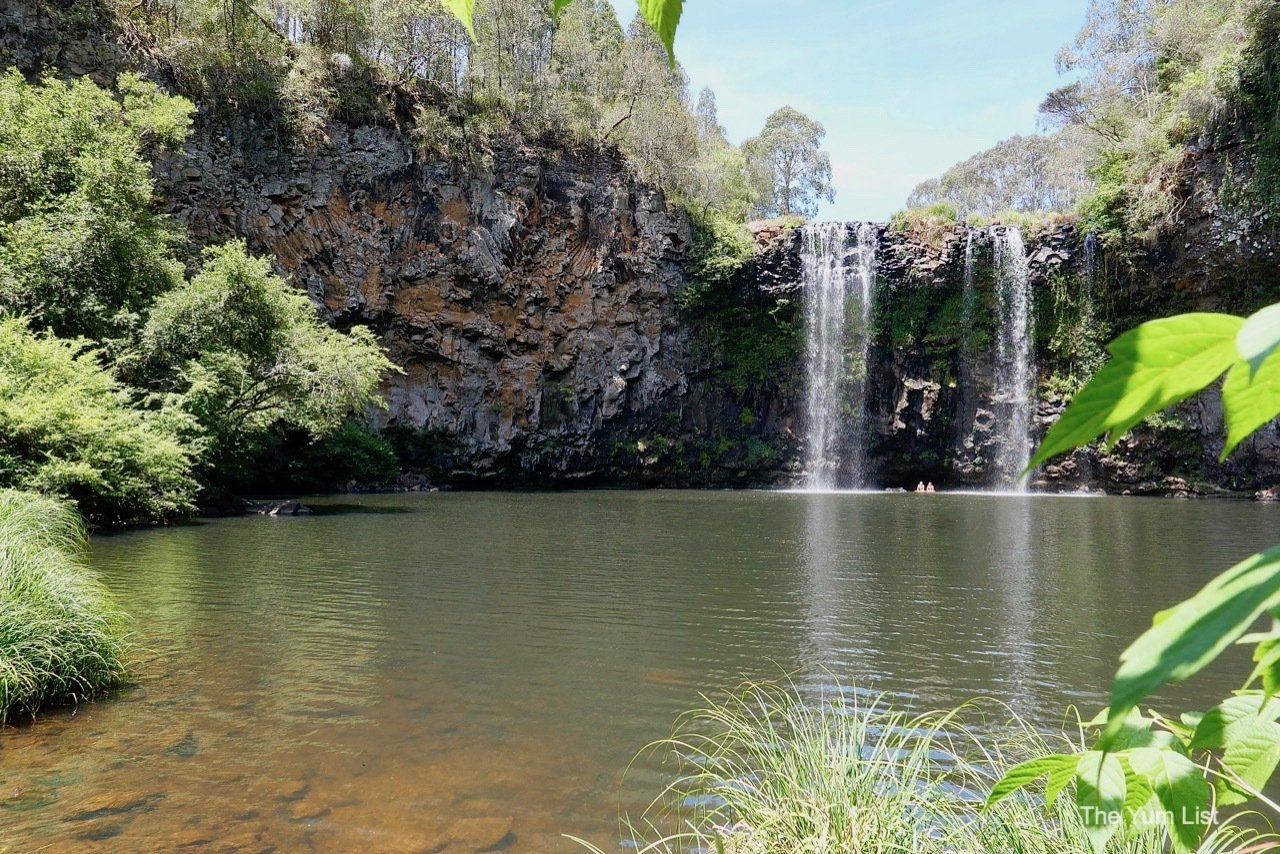 Not far from the falls, is another popular stop on a day trip from Coffs Harbour, Dorrigo National Park.
Dorrigo National Park
Part of the Gondwana Rainforests of Australia, Dorrigo National Park is a living connection to the ancient world. Said to contain up to half of all living species on the continent, it is one of only a few places where flora and fauna resemble their ancestors so closely. Both with or without this knowledge, the walk through the bush is beautiful.
The path is shaded all the way to Crystal Falls, allowing a pleasant stroll even in the middle of summer. Along the way, we spot several different types of birds, of which the Australian brush turkey is highly visible. Perhaps the most striking feature though is the enormous trees. So grand is their stature that we imagine it would take at least three people to wrap their arms around (a giant tree hug.)
Waves to Wilderness always has two guides, Joe and Chelsea, allowing them to cater to varying needs within a group. For those who'd prefer to skip the long walk, a shorter option is given at the entrance of the park with a viewing platform out over the mountaintops a highlight.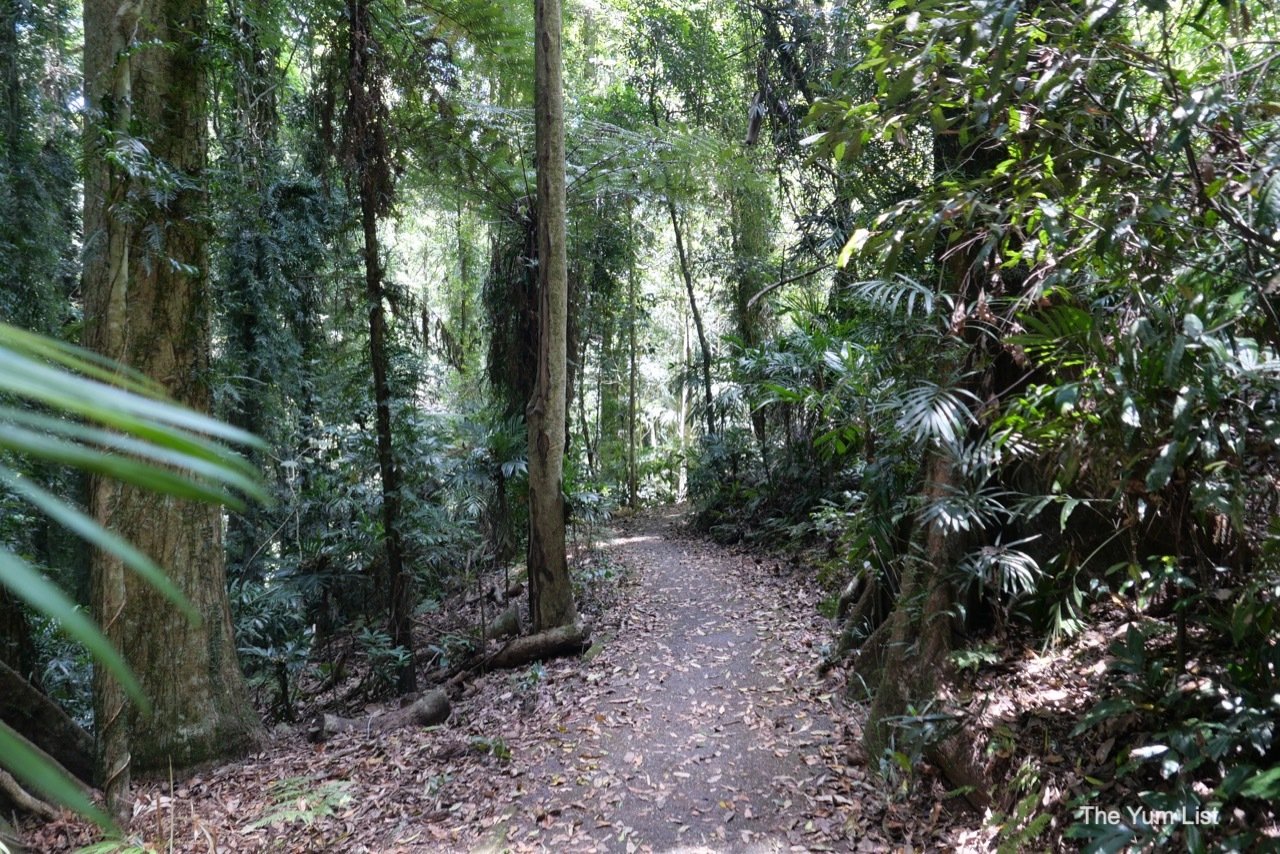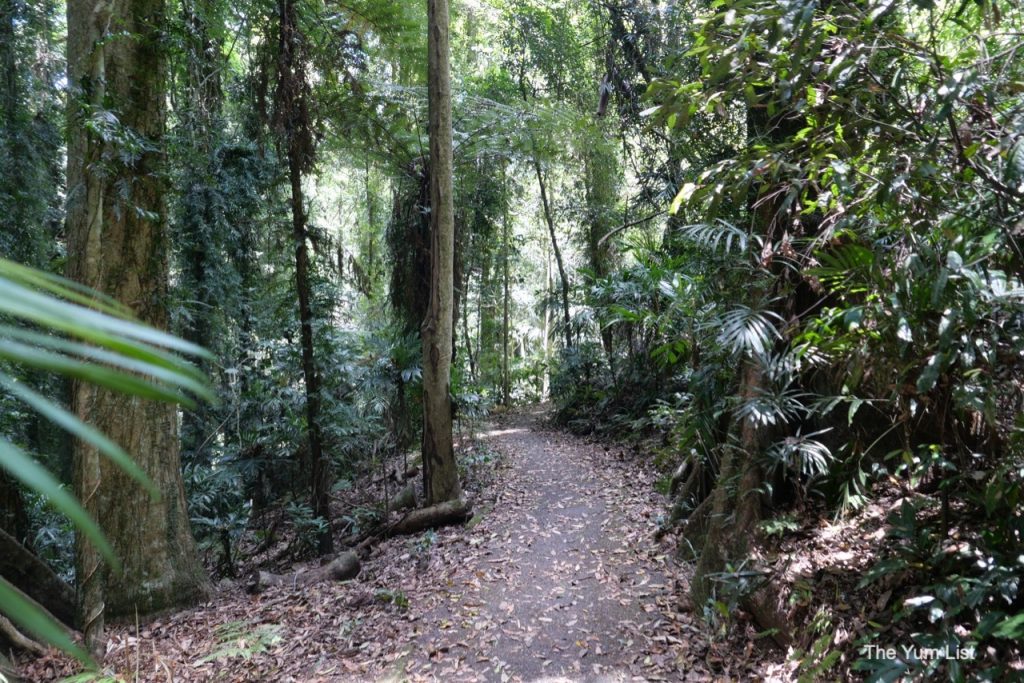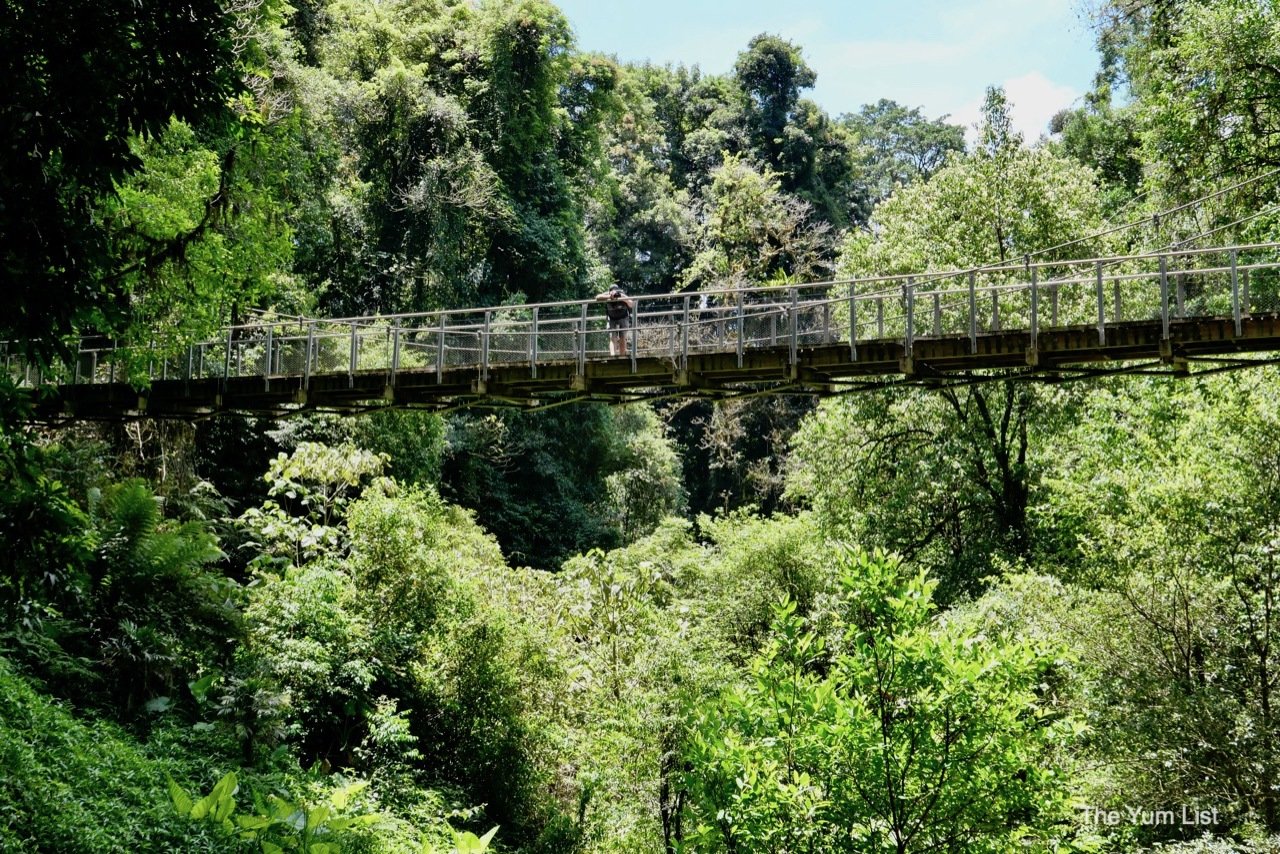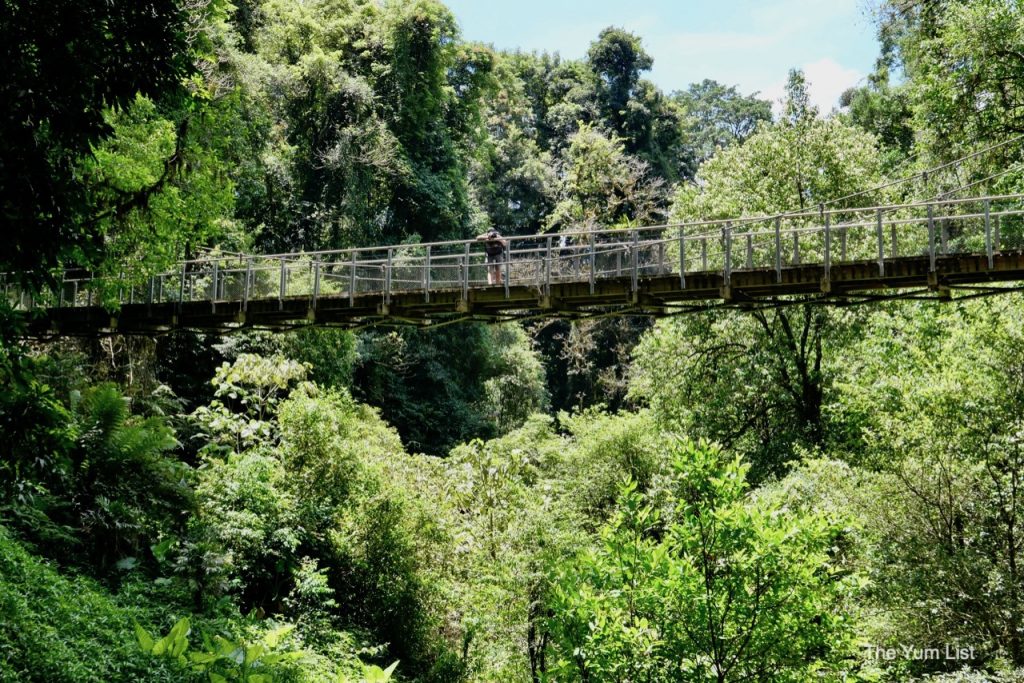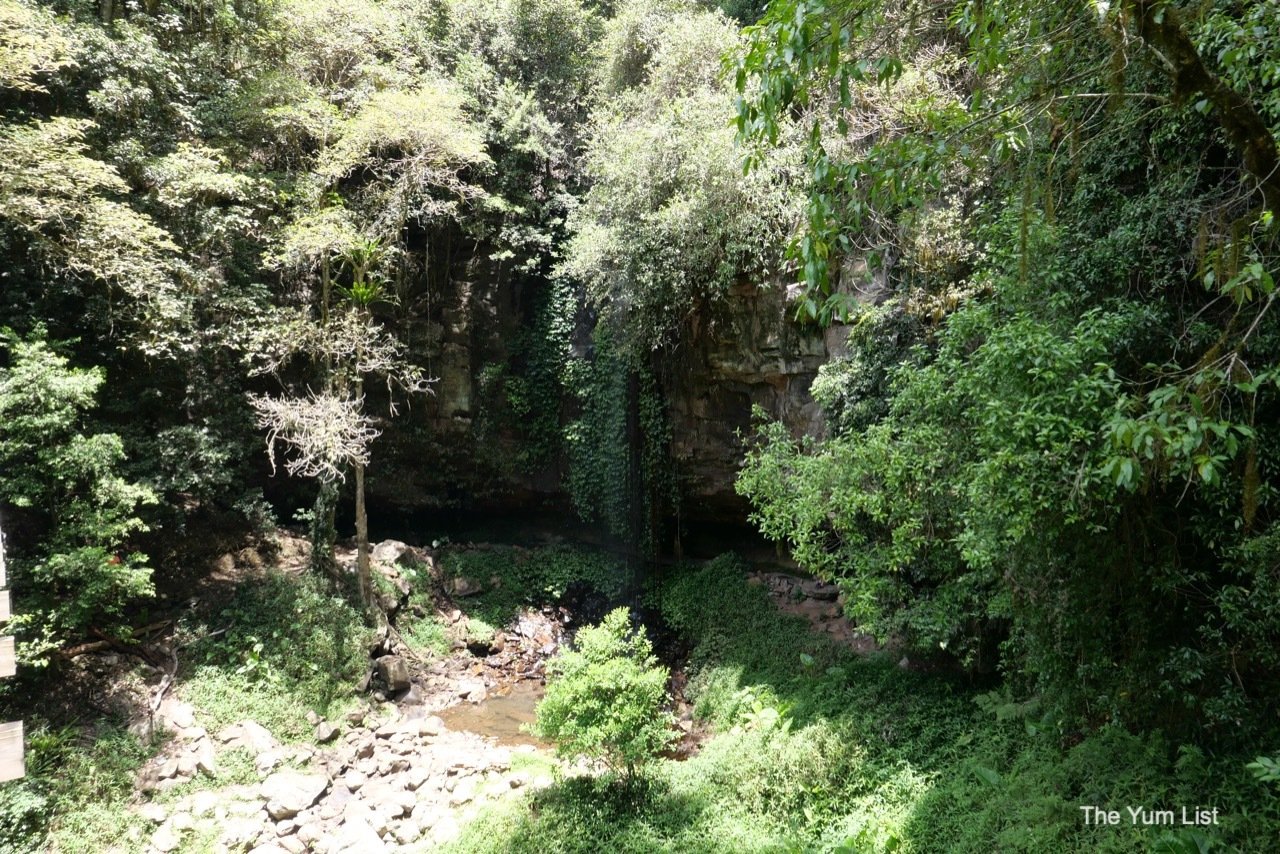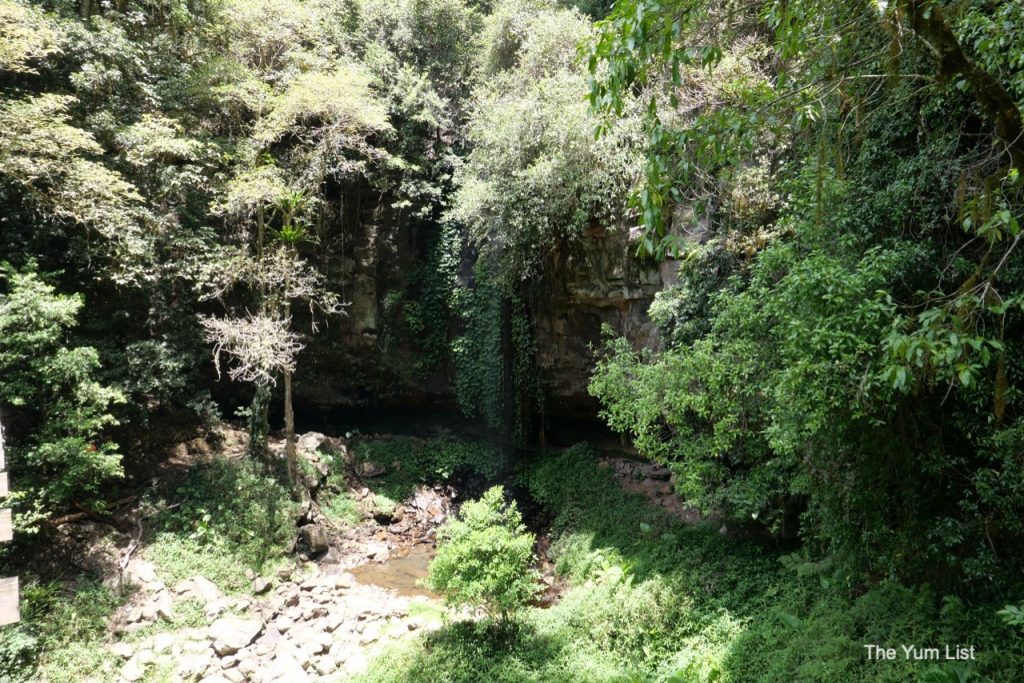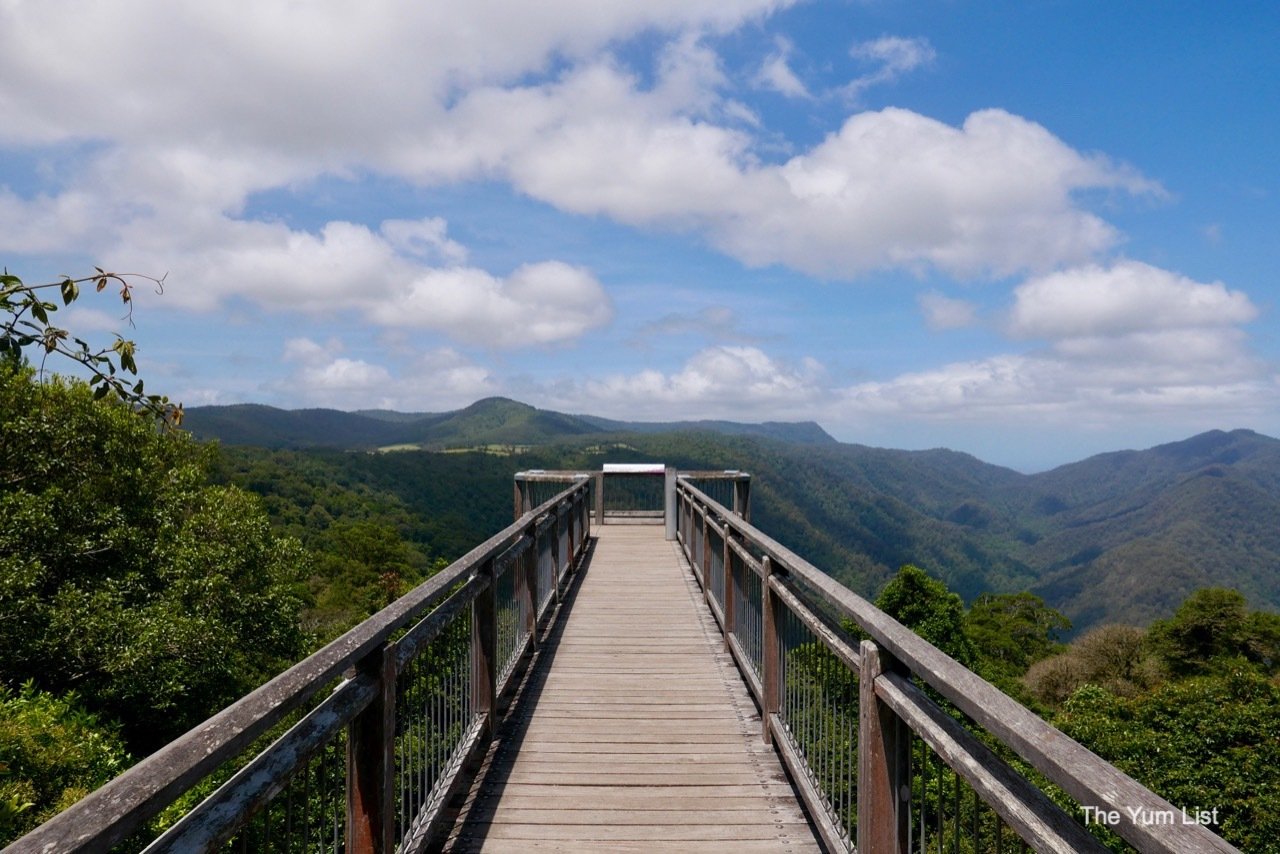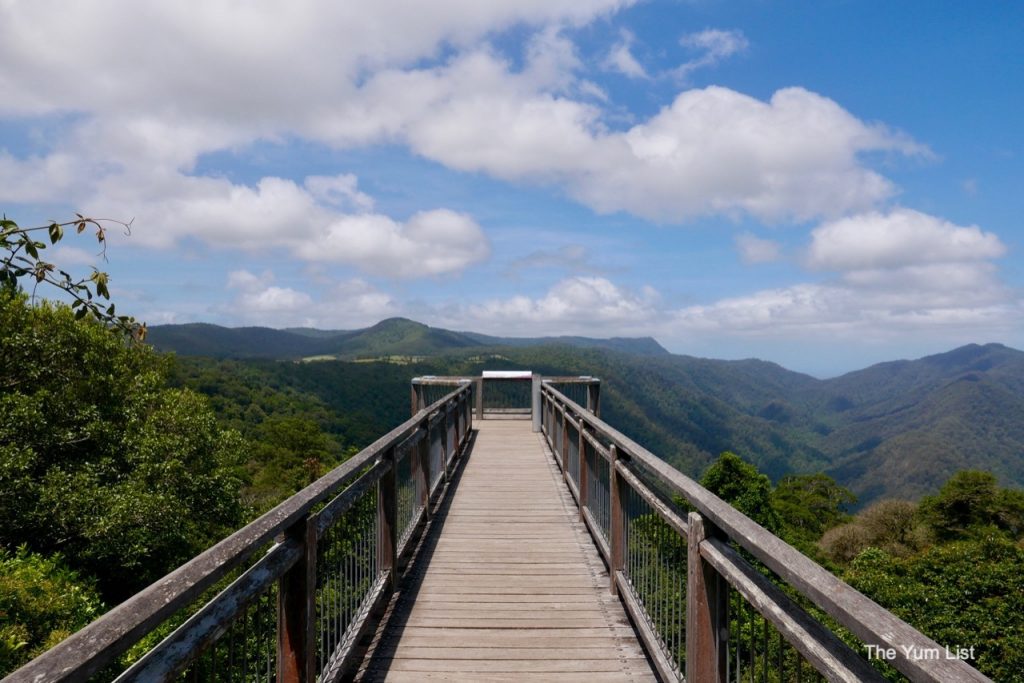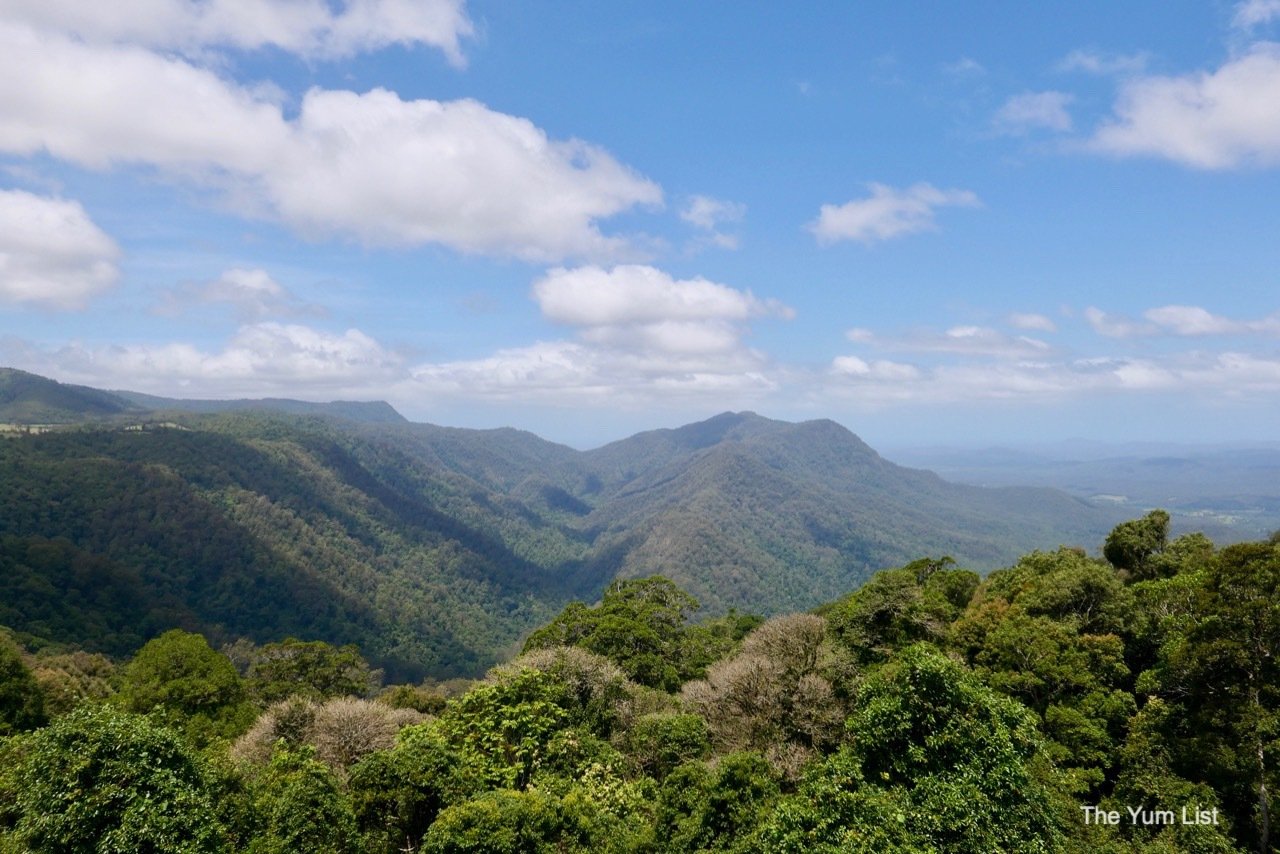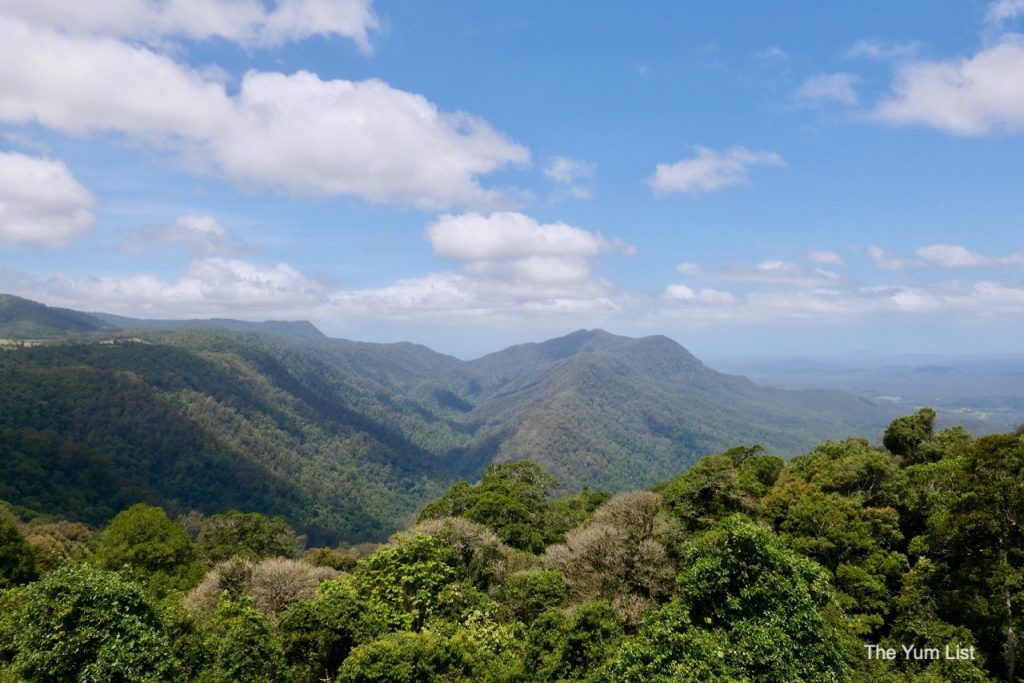 Lunch
Swimming, hiking… we have worked up an appetite and look forward to Chelsea's lunch. Home-cooked everything and quality local ingredients, the meal is fresh, tasty and varied. Today there are dishes for meat-eaters, vegans and a gluten-free crew. The spread goes from one end of the picnic table to the other. Mum and I love the pumpkin and feta frittata, the brown rice salad and the fresh green mix. Others are making sandwiches on fluffy white rolls given extra relish with mature cheese and artisan pickles. No one leaves hungry, and Chelsea has already promised to send the recipe for her Italian omelette.
Tummies content, the conversation opens on the drive back into Bellingen and across the river to our final stop, Raleigh Winery. Our diverse group all seem pleased and have formed, if not a little comradery amongst ourselves, great admiration for our guides Joe and Chelsea.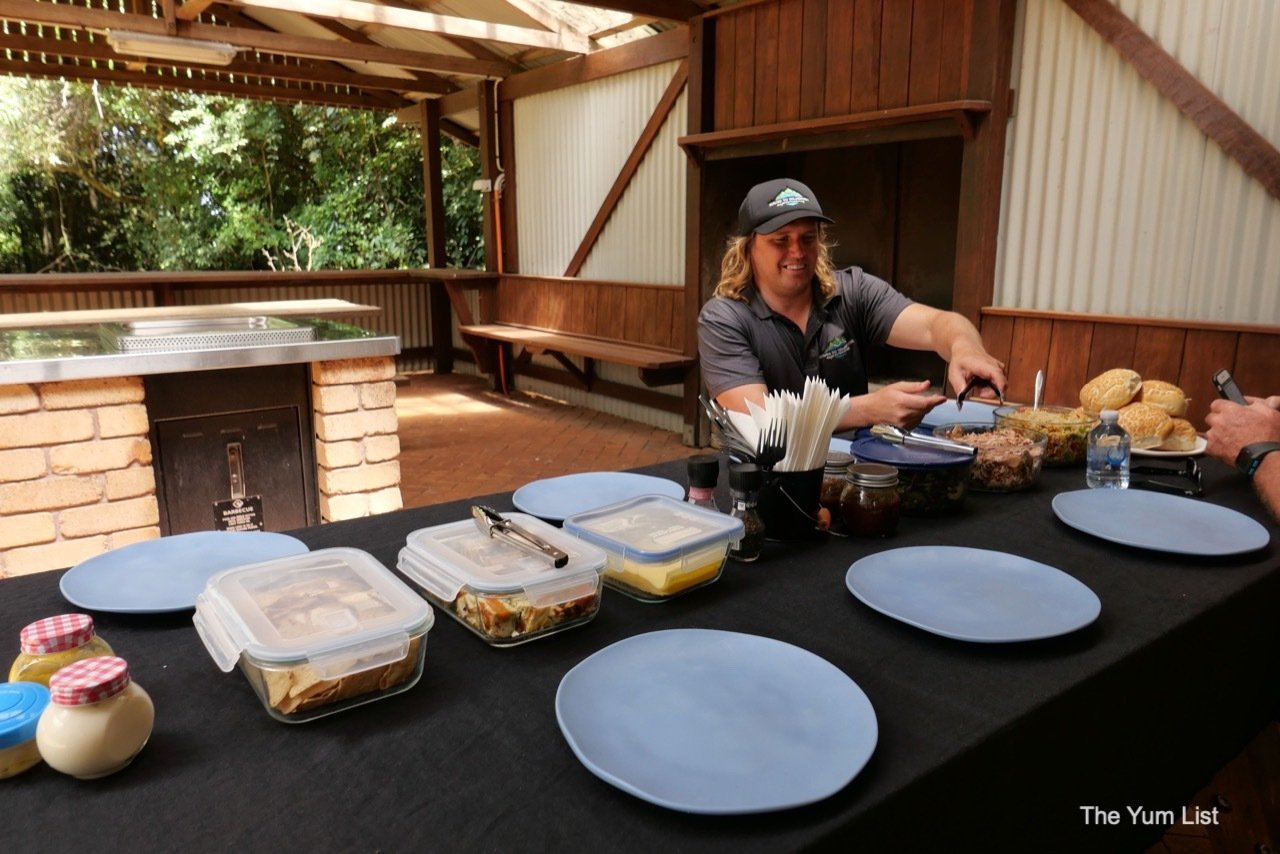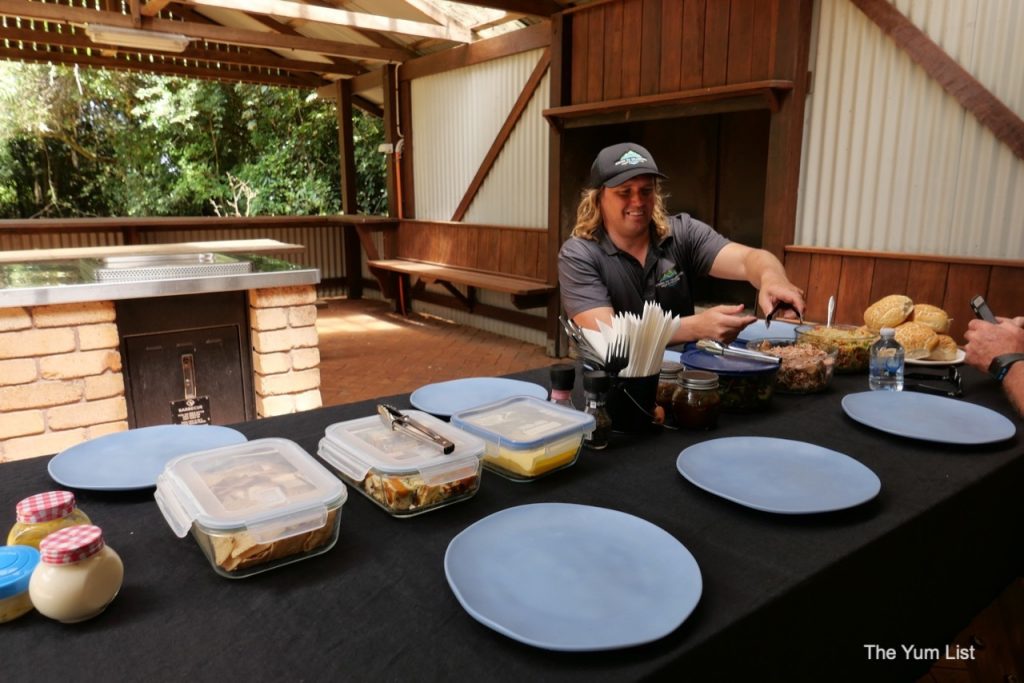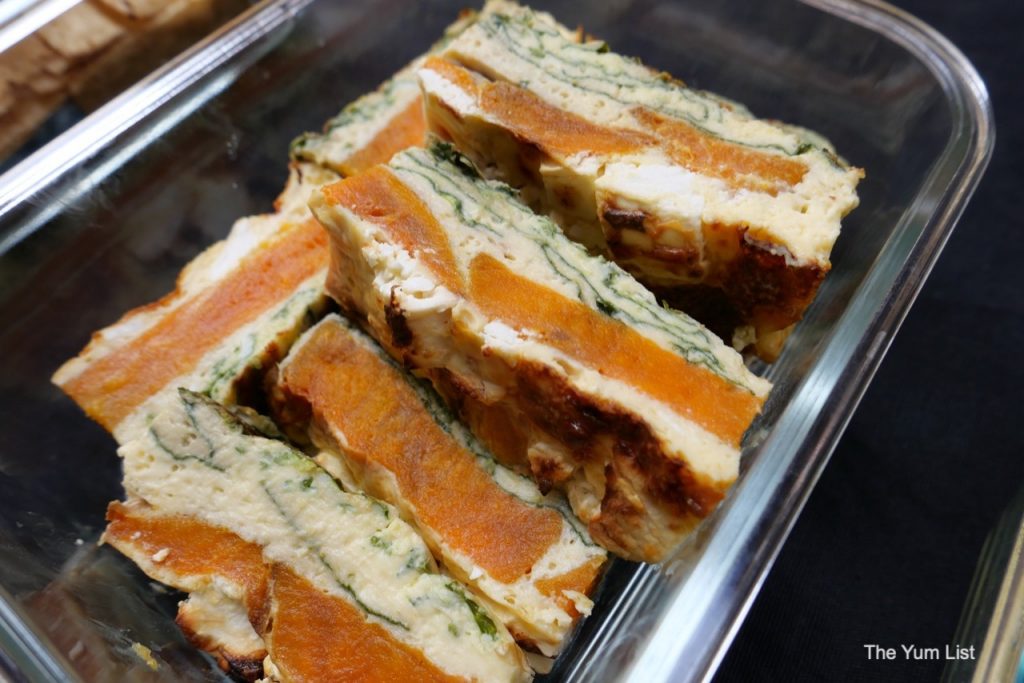 Raleigh Winery
About 45 minutes on, and after a day on our feet, we think a glass of wine is well-deserved, and we're excited to visit the most easterly estate in Australia, Raleigh Winery. The establishment was taken over by a new management team earlier this year, which saw the introduction of a kitchen and a widening of the menu.
As part of this day trip from Coffs Harbour, our tasting is included in the Waves to Wilderness price along with some light snacks. More can be purchased from the menu if so desired.
The winery grows a red and a white grape on-site, Chambourcin and Villard Blanc. The former is a lighter red, best served chilled, while the latter is a white used in a Verdelho blend producing a fruit-driven wine with a clean finish.
Besides wine, the team at Raleigh Winery also produce several dessert drops, most famously a brandy crème made in a medley of flavours. Rarely do guests leave minus a purchase. They make great gifts, but we decide to gift a bottle to ourselves – our own little Chrissy pressie.
Thoroughly satisfied, happy, and very relaxed, we are grateful to have Joe drive us home. If we had have done this independently, one of use would have had to have been the designated driver. This chauffeured route is much happier for everyone.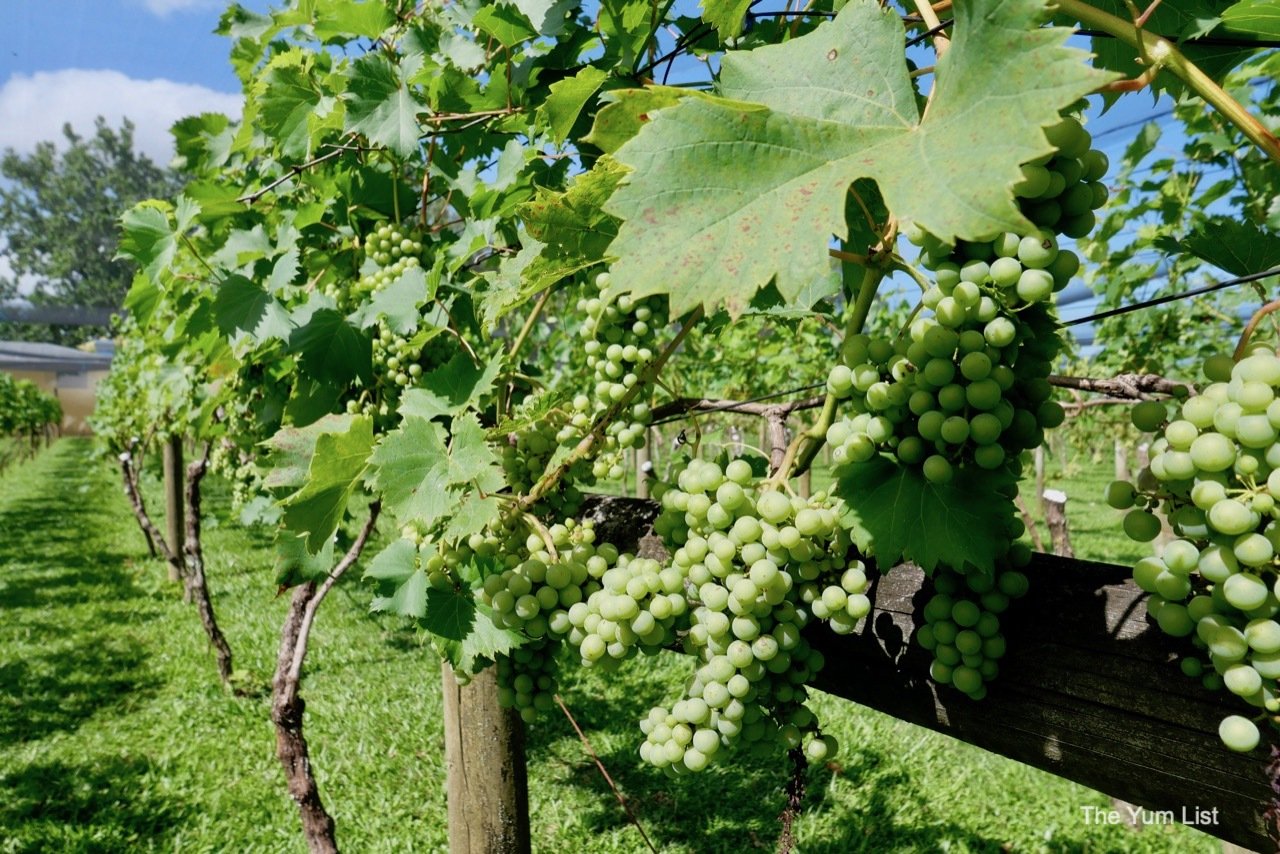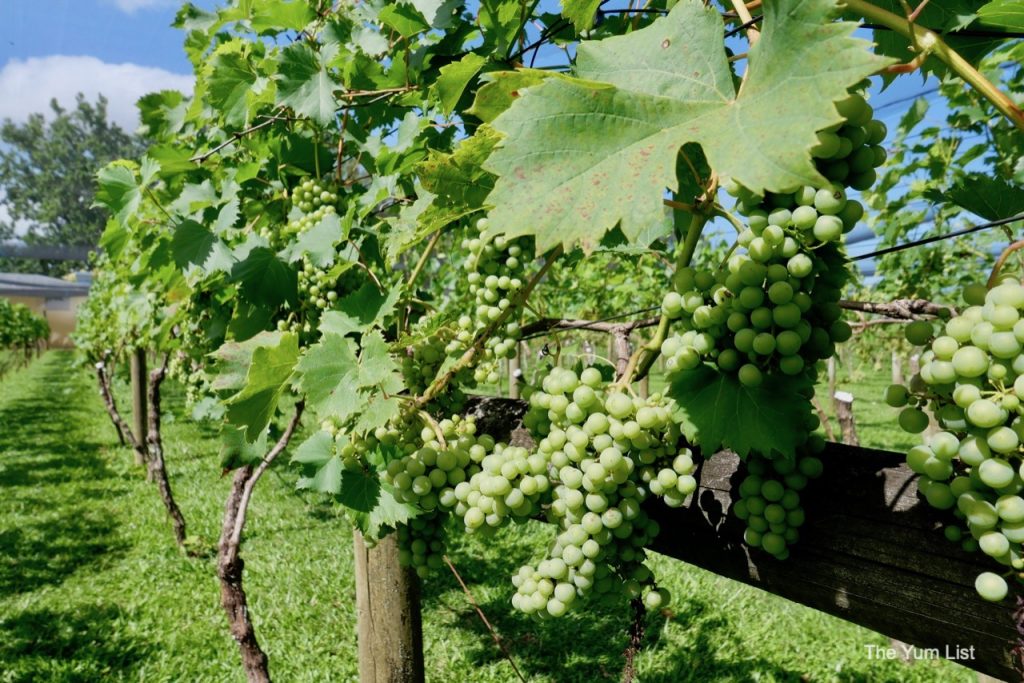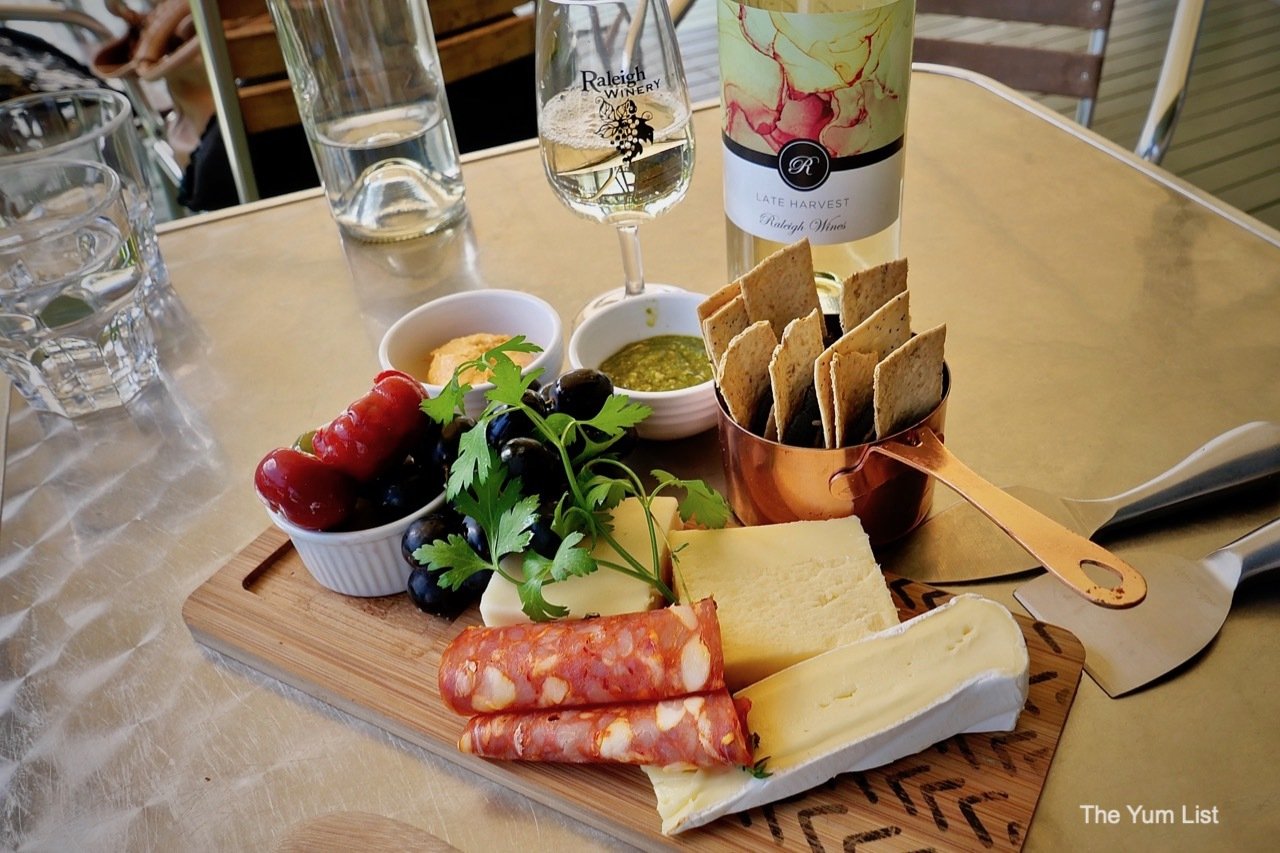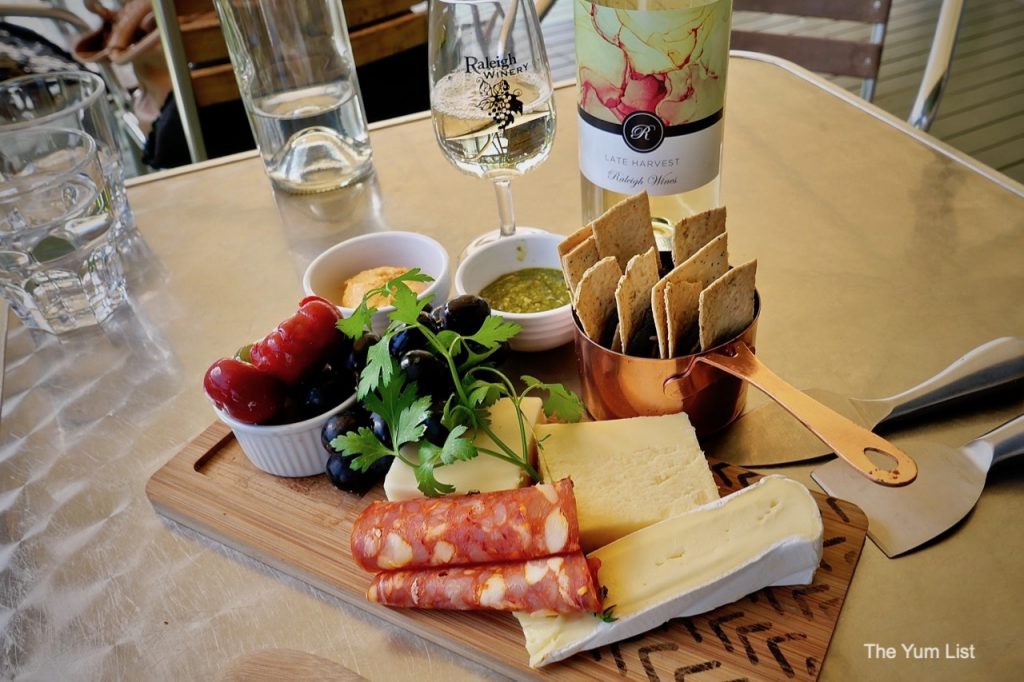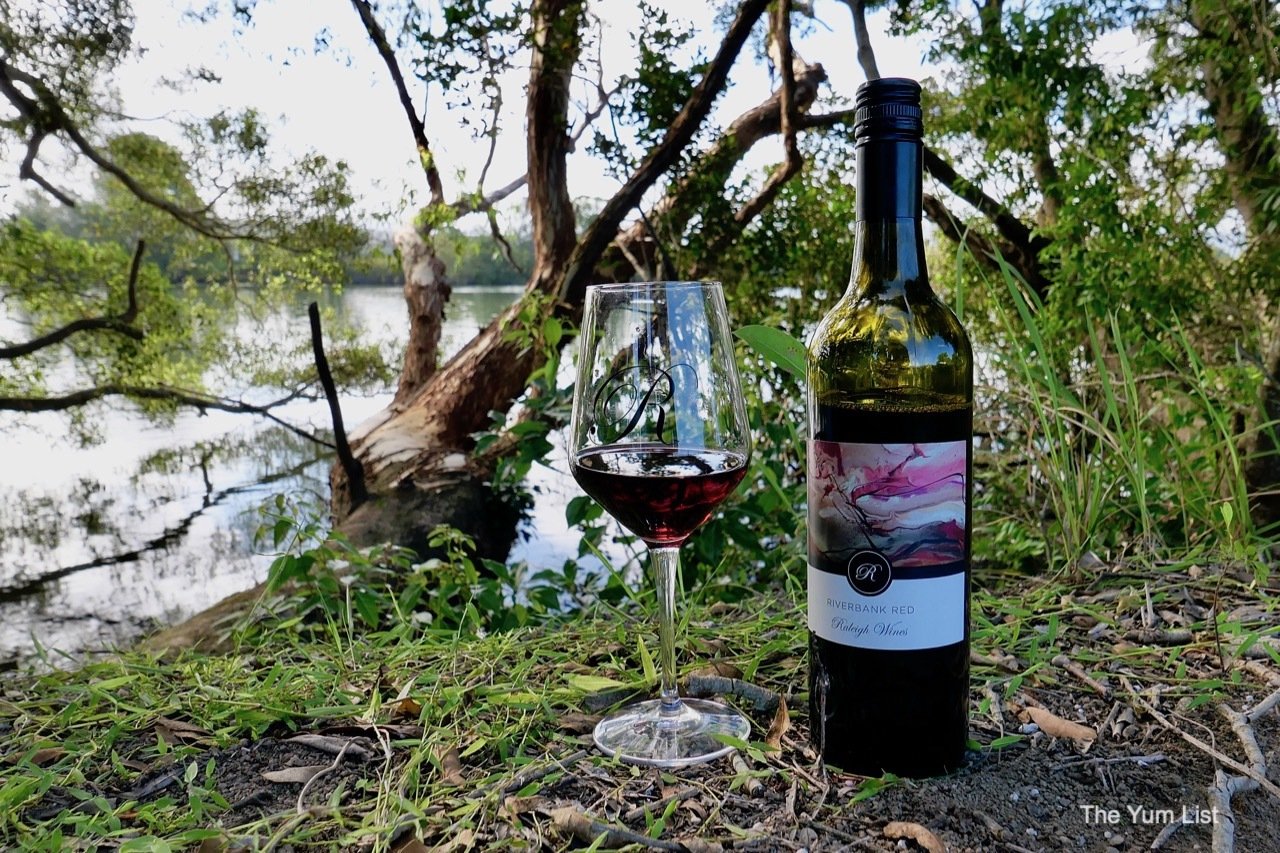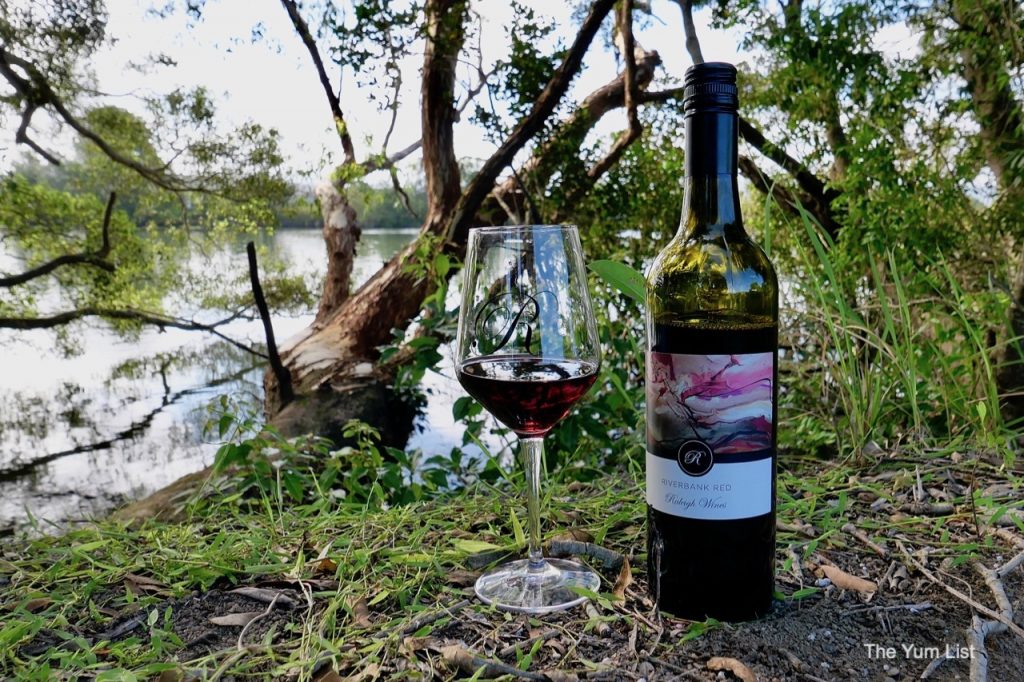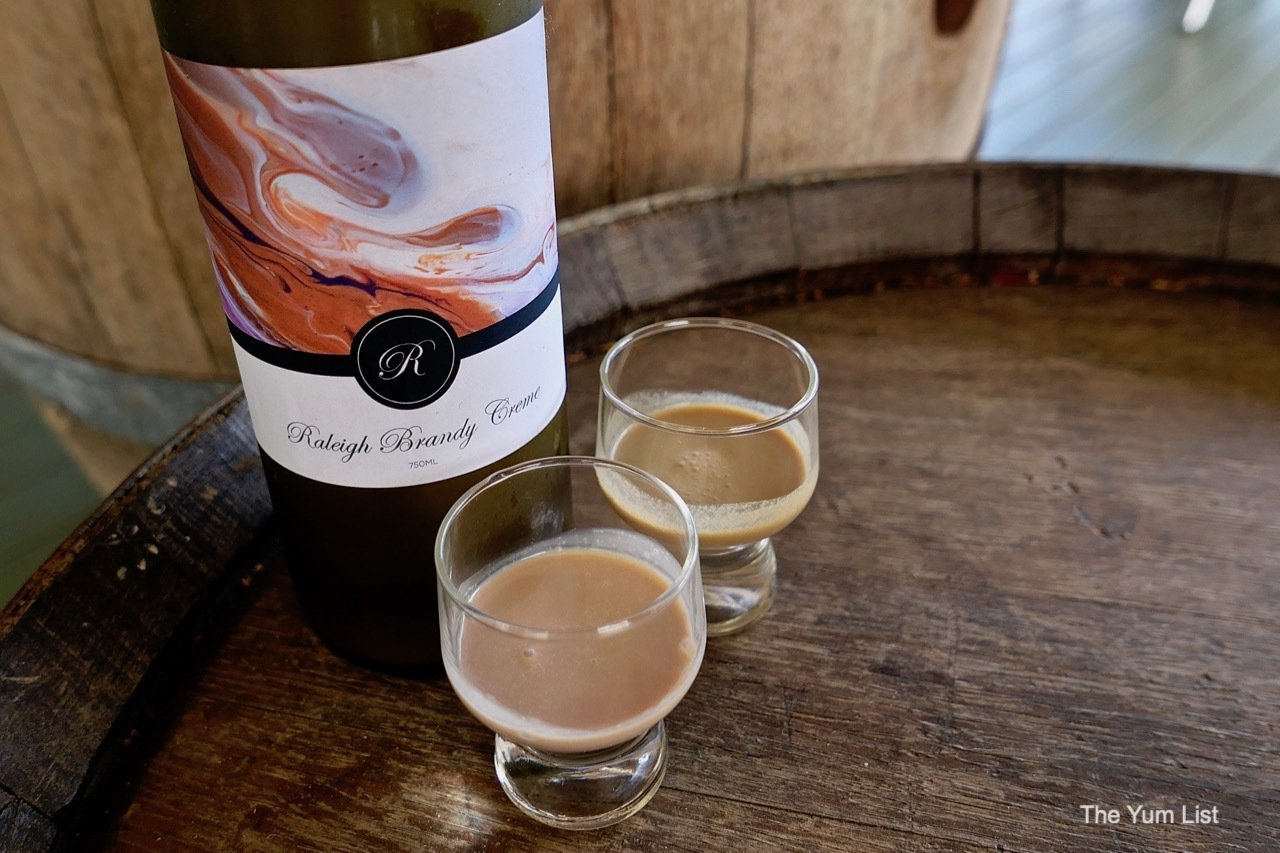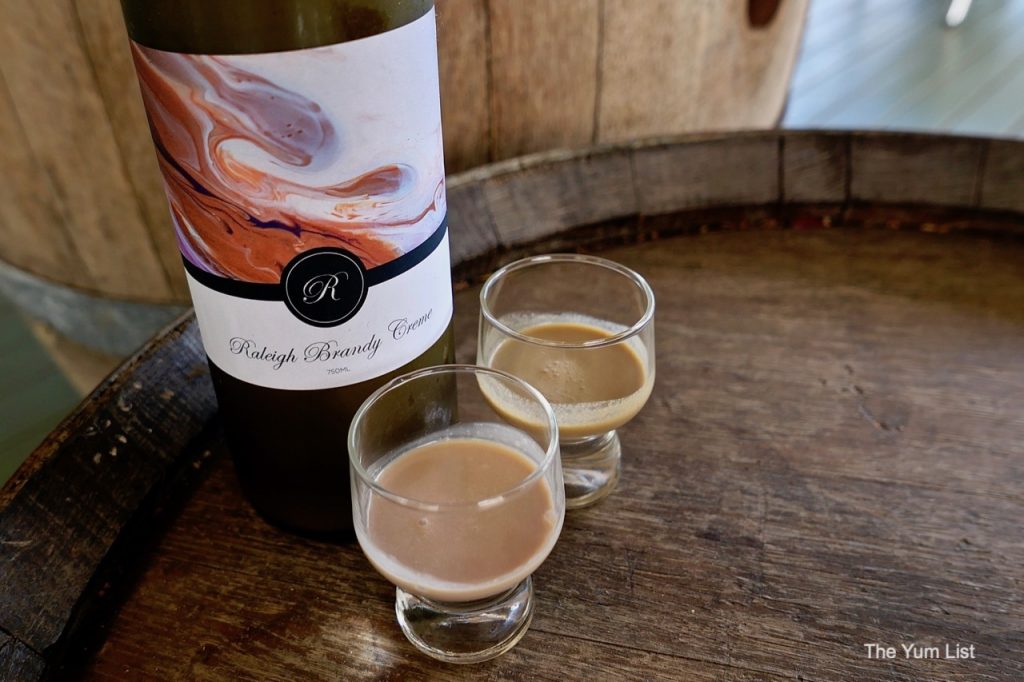 Day Trip from Coffs Harbour – The Details
The Rainforest and Waterfall Experience with Waves to Wilderness departs between 8 and 9 am (depending on your pick-up location) and runs on Tuesdays, Thursdays and Saturdays. It's a full day tour returning around 4 – 5 pm. The day trip from Coffs Harbour is priced at $135AUD per person and includes return transport, morning tea, lunch and a wine tasting. Multiple dietary preferences can be catered for given advance notice.
Reasons to take a day trip from Coffs Harbour with Waves to Wilderness: a fantastic day in nature surrounded by some of the oldest rainforest in the world; a great swimming hole in the summer; picturesque scenery; two guides allow guests to go faster or slower as needed; delicious, homemade morning tea and lunch (with plant-based and gluten-free options); a fun ending to a day outdoors with a local wine tasting.
Waves to Wilderness
www.wavestowilderness.com.au
+61 0409 485 007
[email protected]
Check out Waves to Wilderness' Sunset Experience here and more exciting things to do in NSW here.