Butcher's Block
Words: Anna Chew Photos: Monica Tindall
Best place to get fresh meat? At the butcher's, of course! It comes as no surprise then that Butcher's Block in Damansara Heights often comes as a top recommendation for those looking for the best steak in KL. Known for stocking an extensive range of fresh cuts (chilled thank you, not frozen), the team here have an unwavering reputation for having some of the best value steaks in Kuala Lumpur.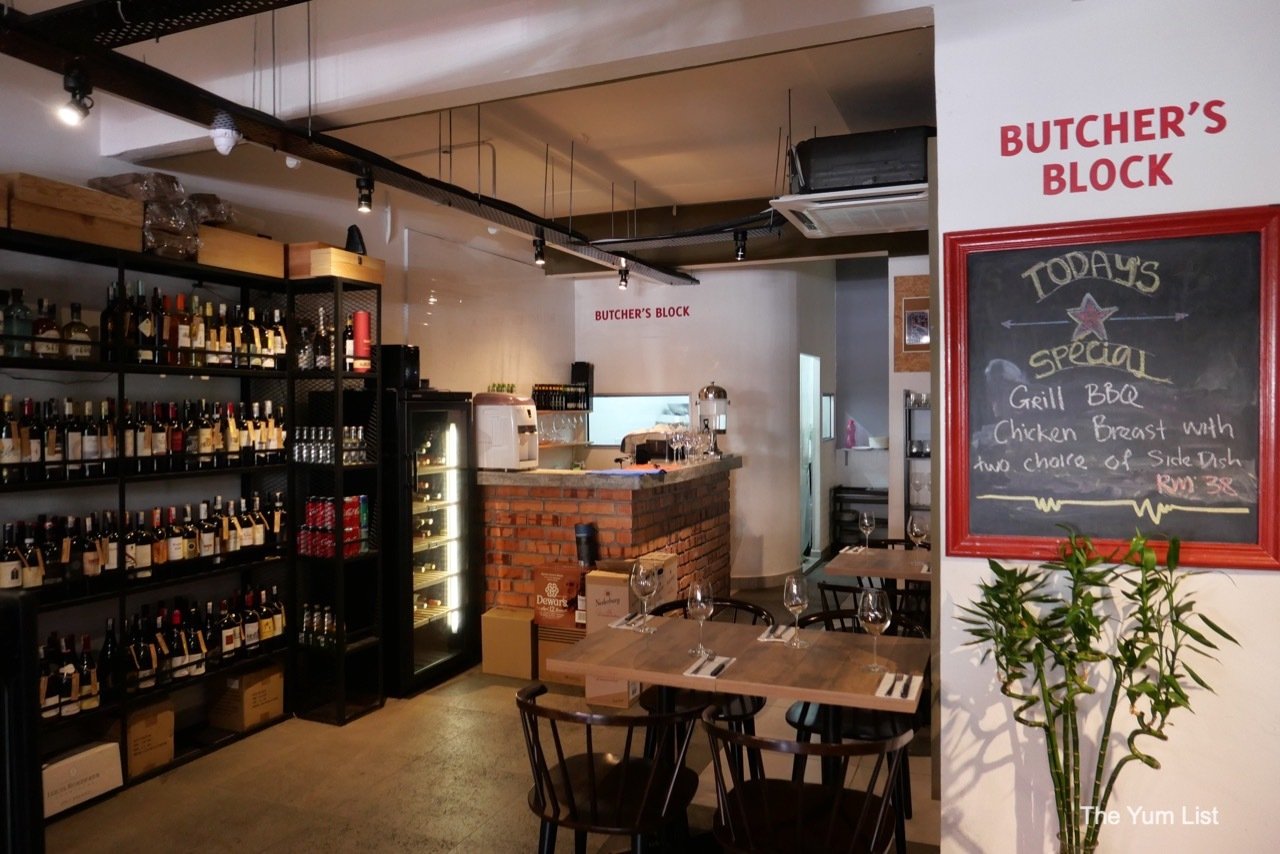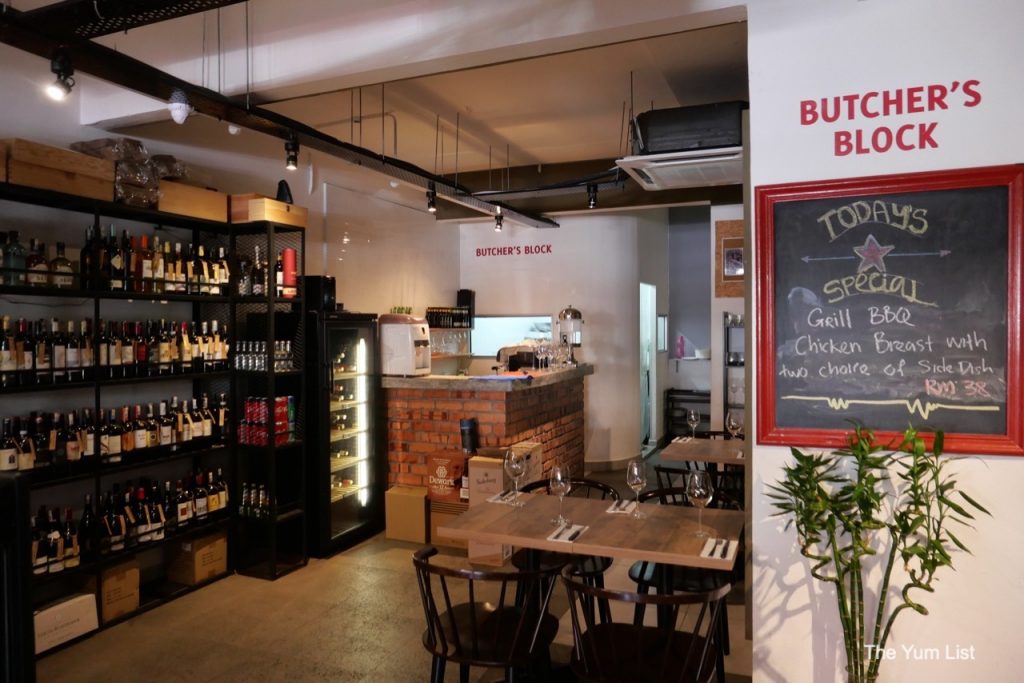 Butcher's Block Menu
Butcher's Block stocks a comprehensive selection of meat along with house-made sausages, patties and a whole assortment of deli goods. It's a popular place to pick up supplies for home meals and parties, but the addition of a "dine-in" option really makes them stand out. You can't ask for a much fresher experience; make your pick directly from the counter and have it cooked immediately and served to you at your table.
Starters
Butcher's Block provides a good option for group meals with starters for sharing or for a contemplative meal with a meat of your choice.
If you're going in a group, we recommend sharing the Garlic Cheese Portobello Mushroom (RM18) from the counter. It comes cooked with a generous (understated) amount of gouda cheese and sundried tomatoes. There is also the Spanish Octopus Leg from the deli (RM35/100gm – with a RM10 cooking fee). Grilled with rosemary, it provides a delicate infusion for the octopus. It comes served with two types of salsa on a bed of arugula with tomatoes on the side.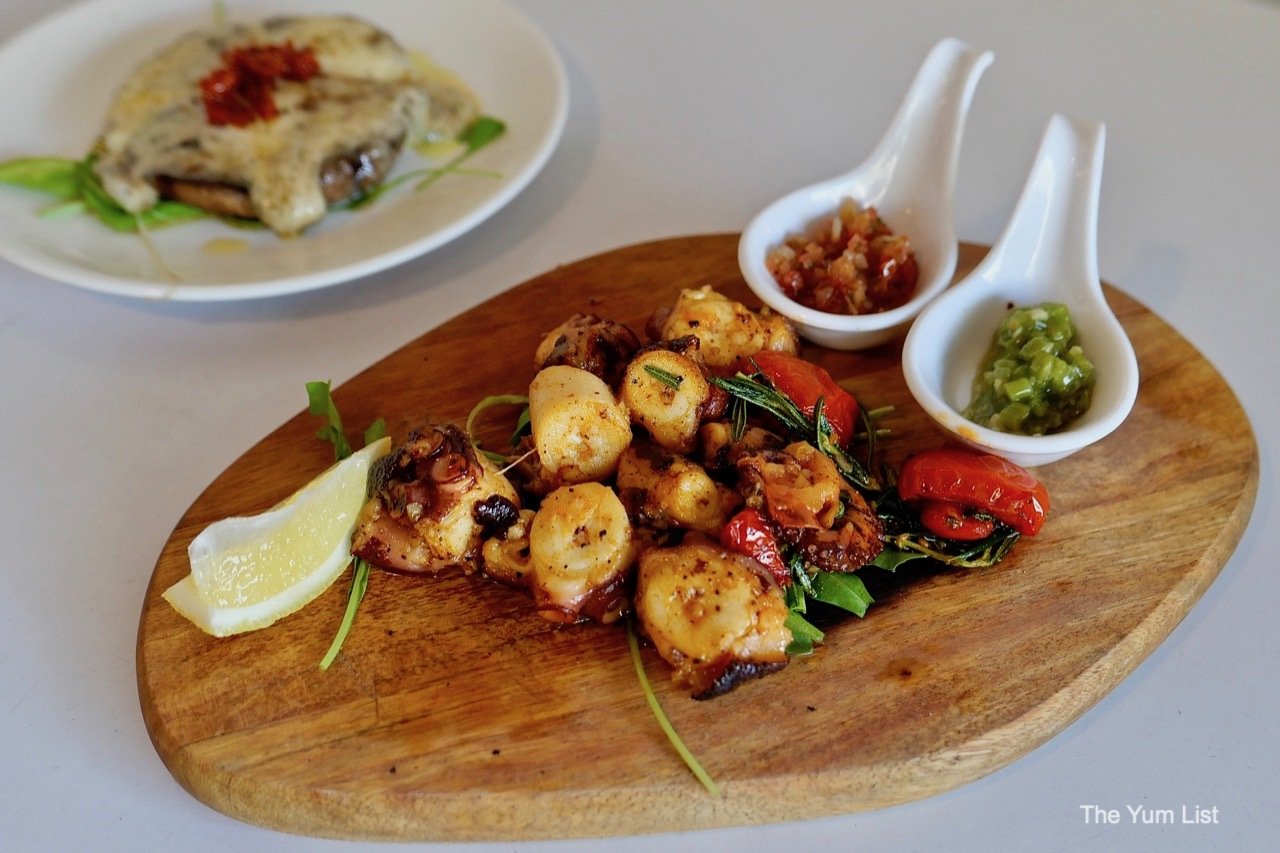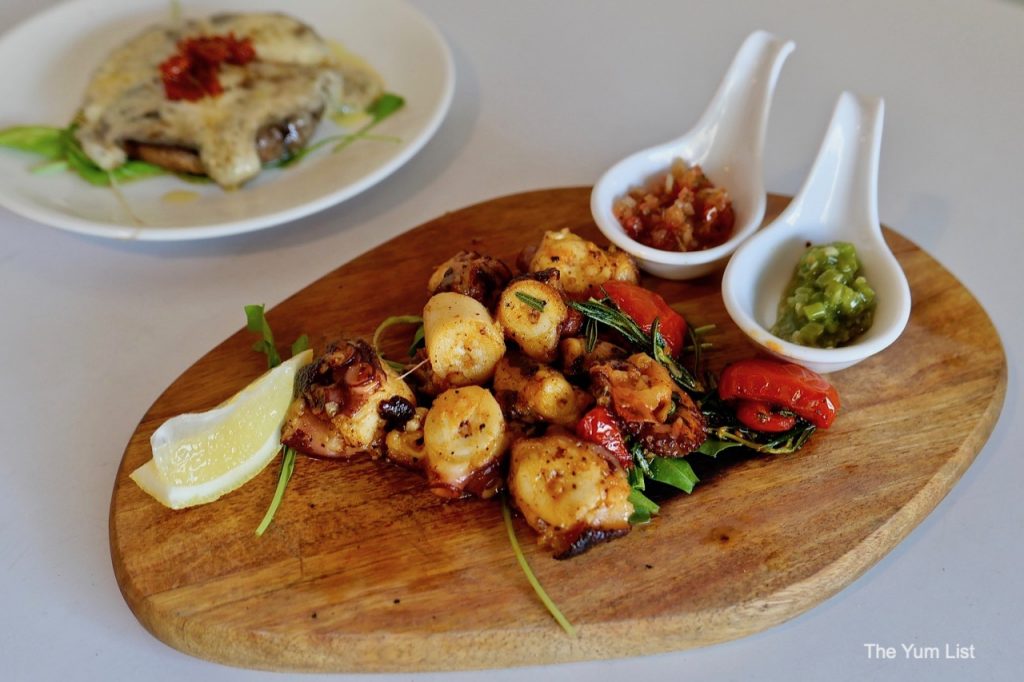 If you're up for a meaty meal, we recommend the Assorted Sausages; chicken, Polo (spicy chicken) and lamb. Served with salsa, mustard, braised red cabbage, grilled onions and pickles, these homemade sausages are delicious! The sausages are also available for takeaway, with prices ranging from RM5.90/100 gm for the chicken to 7.90/100gm for the lamb. So popular are they that 45-60 kgs get sold every week!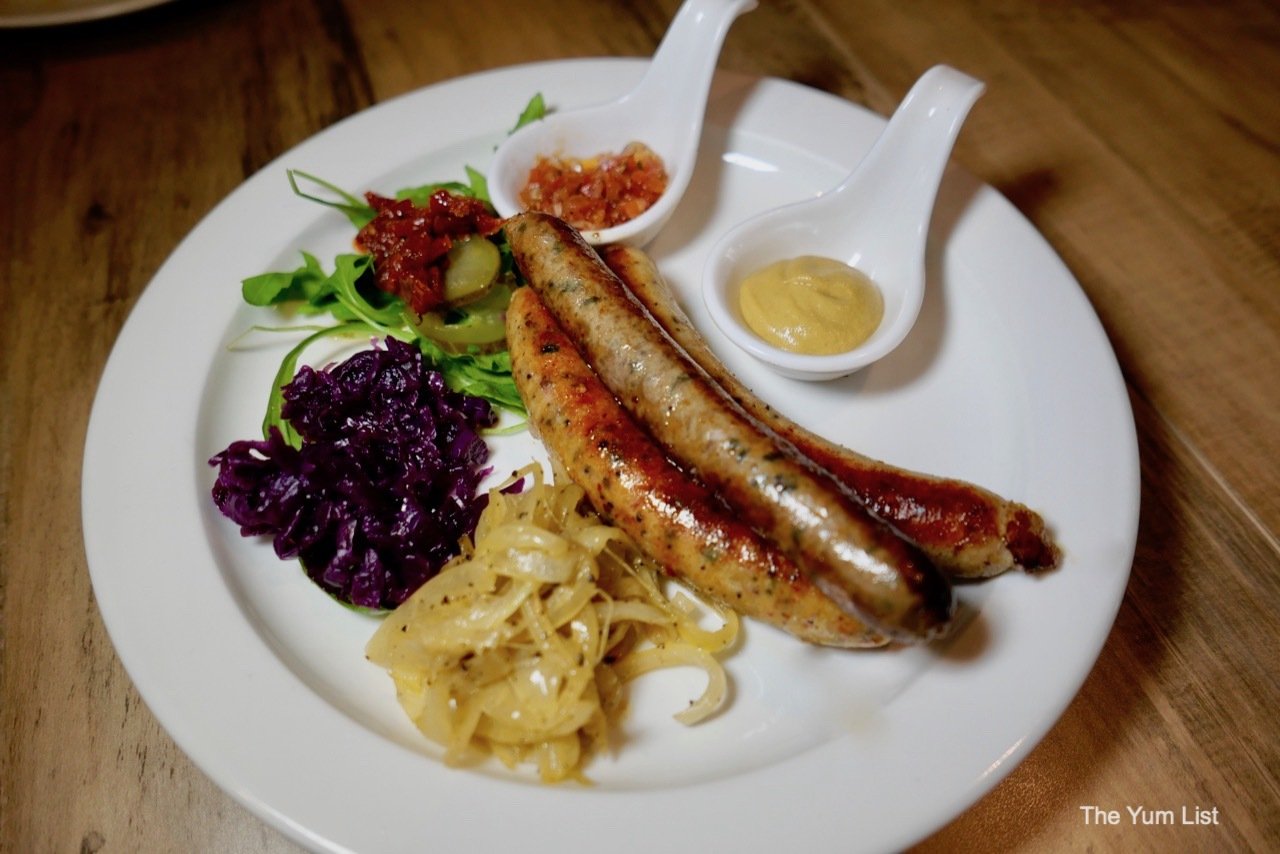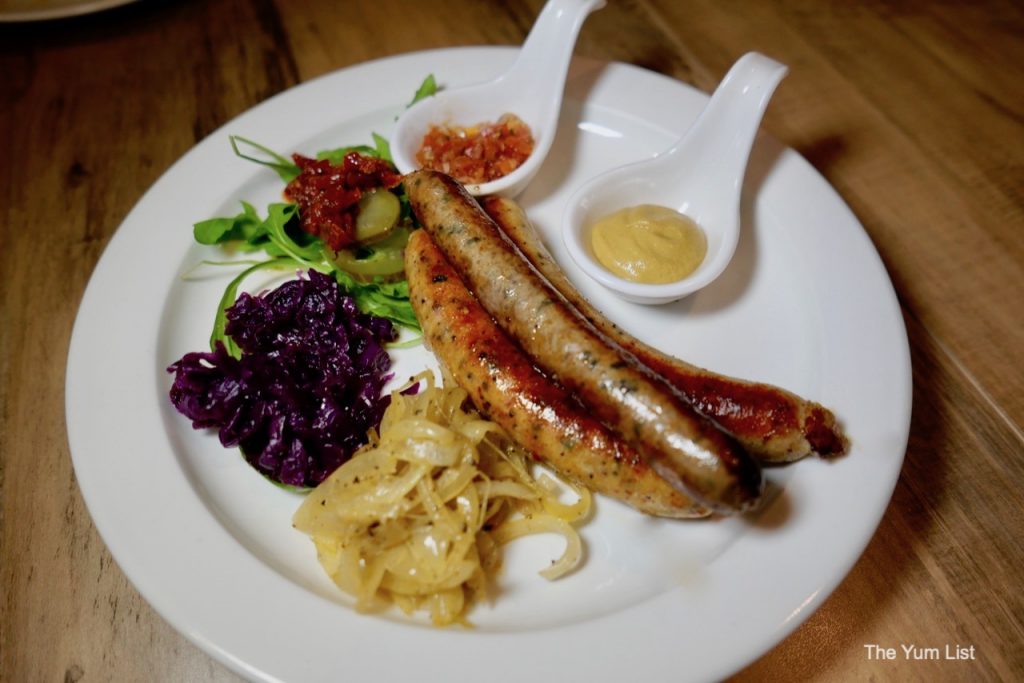 Mains
Most patrons visit Butcher's Block for the meats, namely the beef and some options of lamb. Please note the place is pork-free.
Basically, you pick your choice of meat (cut and size), select the doneness, then choose two sides from a comprehensive list of over 10 deliciously crafted options. For those not feeling up for a multiple-choice menu, there are main dishes featuring meats and burgers, but also pasta and fish.
Butcher's Block serves chilled meats, not frozen, and they are all carefully charcoal-grilled with a simple seasoning of salt, pepper and rosemary, depending on the meat selected. This really brings out the flavour from the high-quality cuts of meat.
For those who like to chew their steak a couple of times before swallowing, instead of the over popular Wagyu, we recommend the Grass-fed Black Angus Ribeye (RM39/100gm for dine-in – with two side dishes, and RM26.90/100 gm for takeaway). The portion pictured below was around 250gm. Do tell the deli counter if you want a larger or smaller piece of meat for your meal. Charcoal-grilled to medium, it offered great texture and the pleasant taste of a good chunk of red meat. Very satisfying.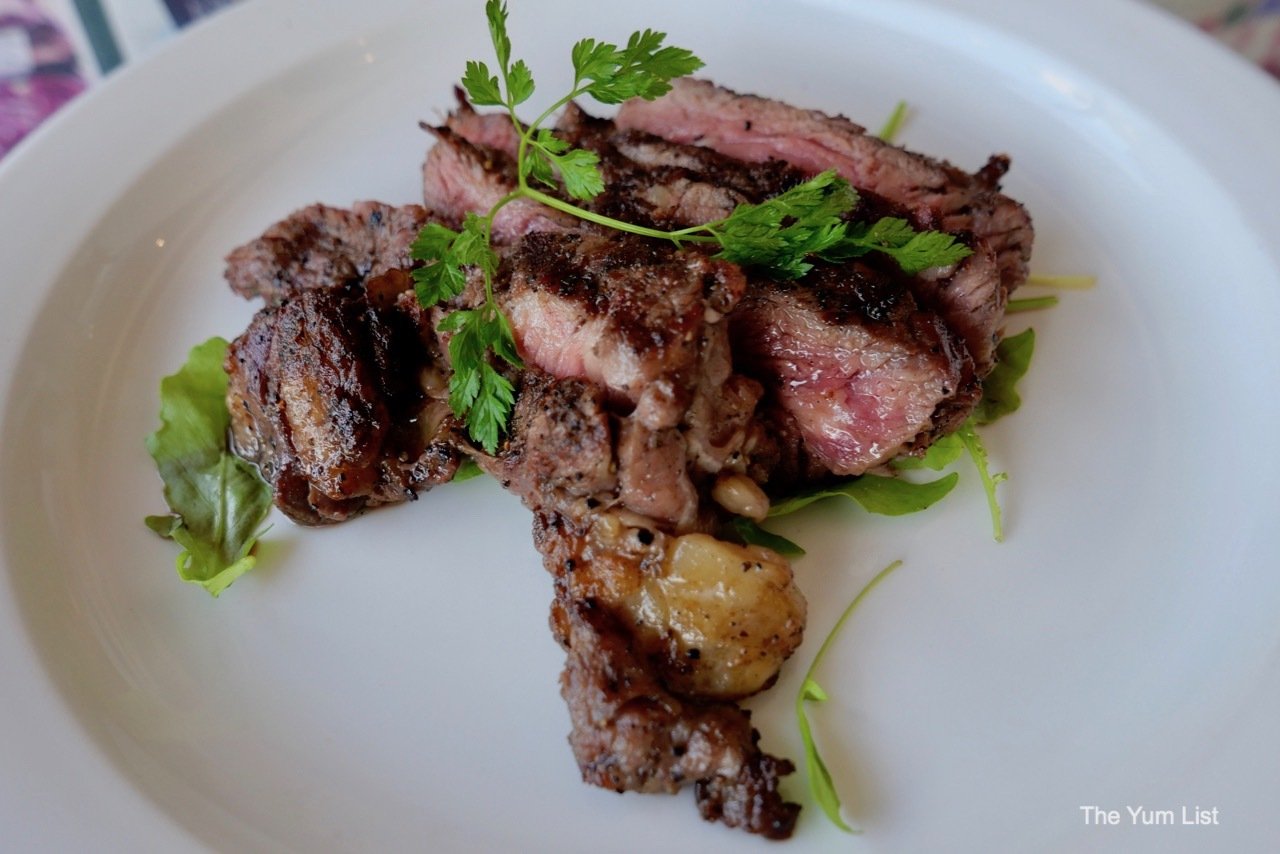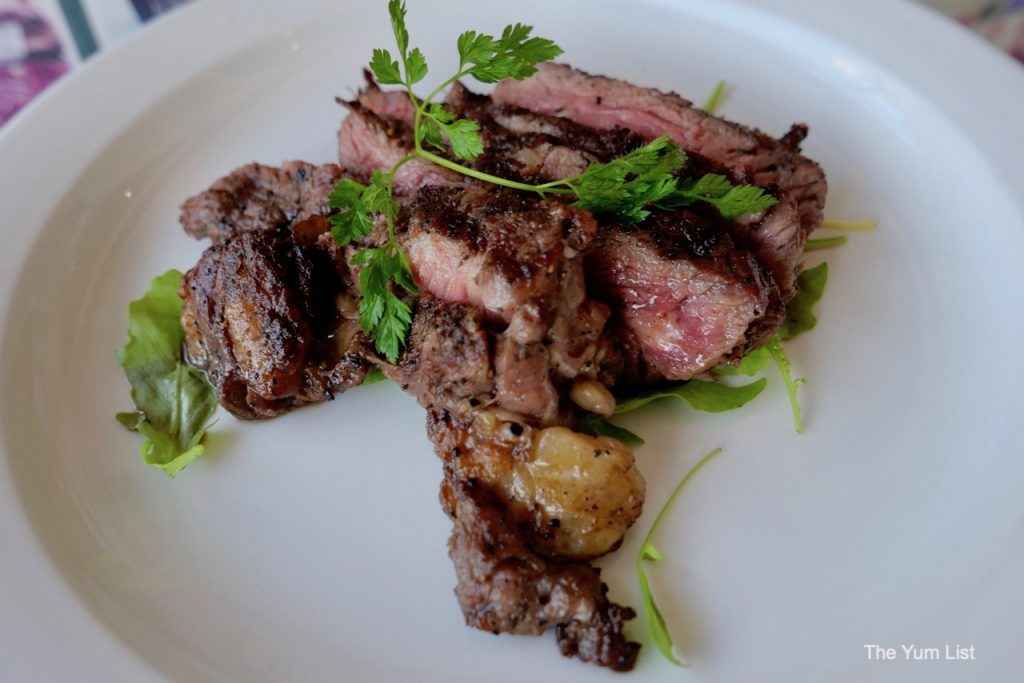 We also had a sampling of the Spanish Iberico Lamb Ribs, about 300gm, (RM34/100gm for dine-in – with two side dishes and RM25/100gm for takeaway), grilled with rosemary. The quality of meat really stood out. The ribs are very popular with the takeaway crowd too.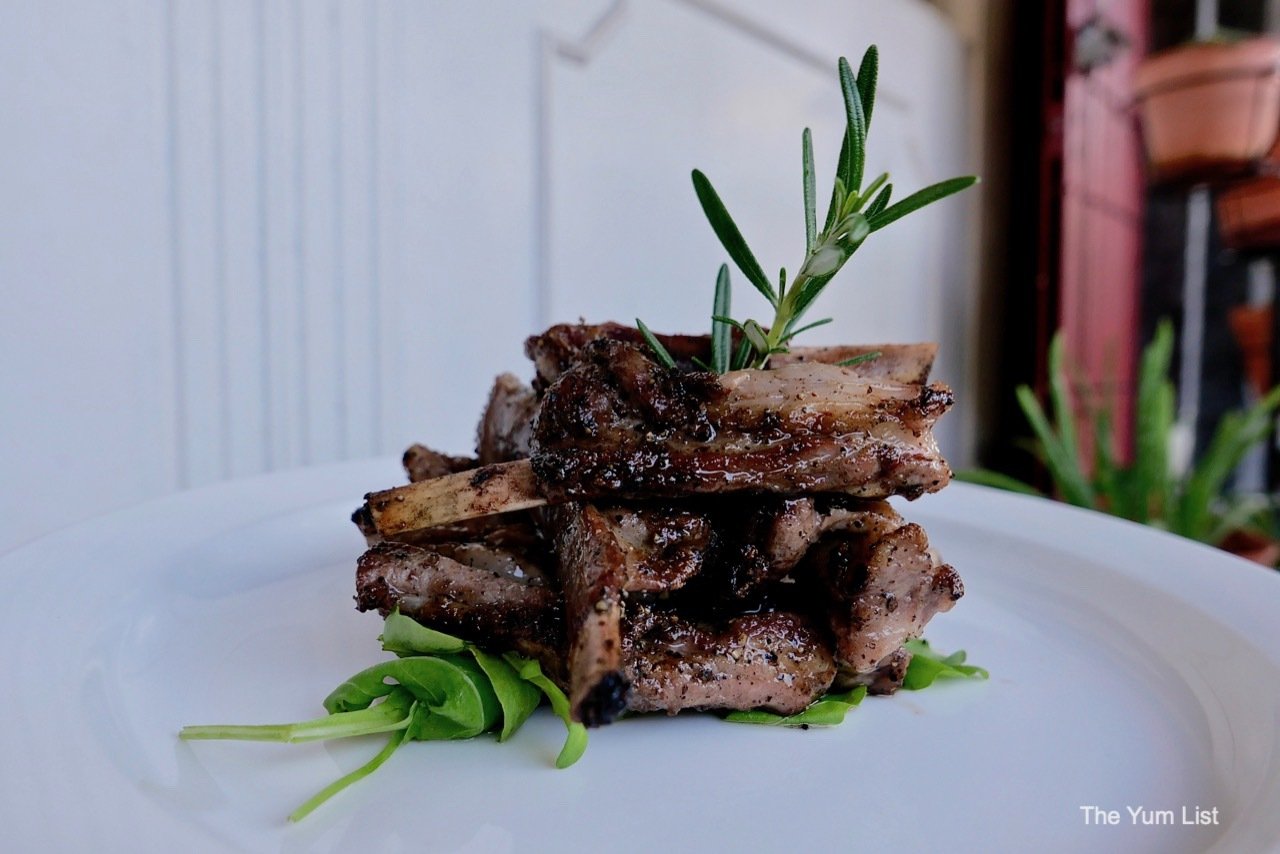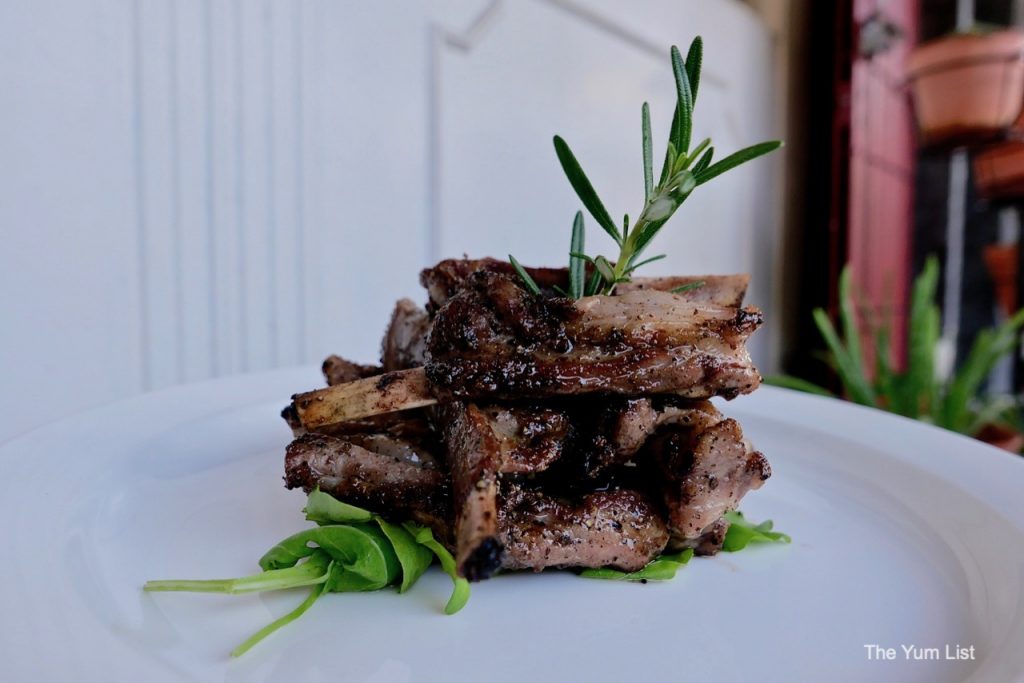 Butcher's Block Side Dishes
The meats are outstanding and are what have gained Butcher's Block their superb reputation. The side dishes, however, are also excellent. They're rotated every three to four months with new items often included in the menu. Each selection of meat from the deli comes with options of two sides.
We had their signature mashed cauliflower with truffle oil, Parmesan and hazelnut. It was a delicious keto-friendly option and was creamy and textured all at once. You won't miss mashed potatoes after this.
We also had the stir-fried asparagus, which was nice and plump and cooked together with garlic and herbs. The creamy spinach with gouda cheese baked in a ramekin was another delicious choice – one that ensured we ate our greens to the very last forkful.
Perhaps my personal favourite, however, was the roasted beetroot with sour cream and walnuts. This fresh recipe provided earthy flavours, balanced in both acidity and sweetness, finished off with a creamy seasoning. Yum.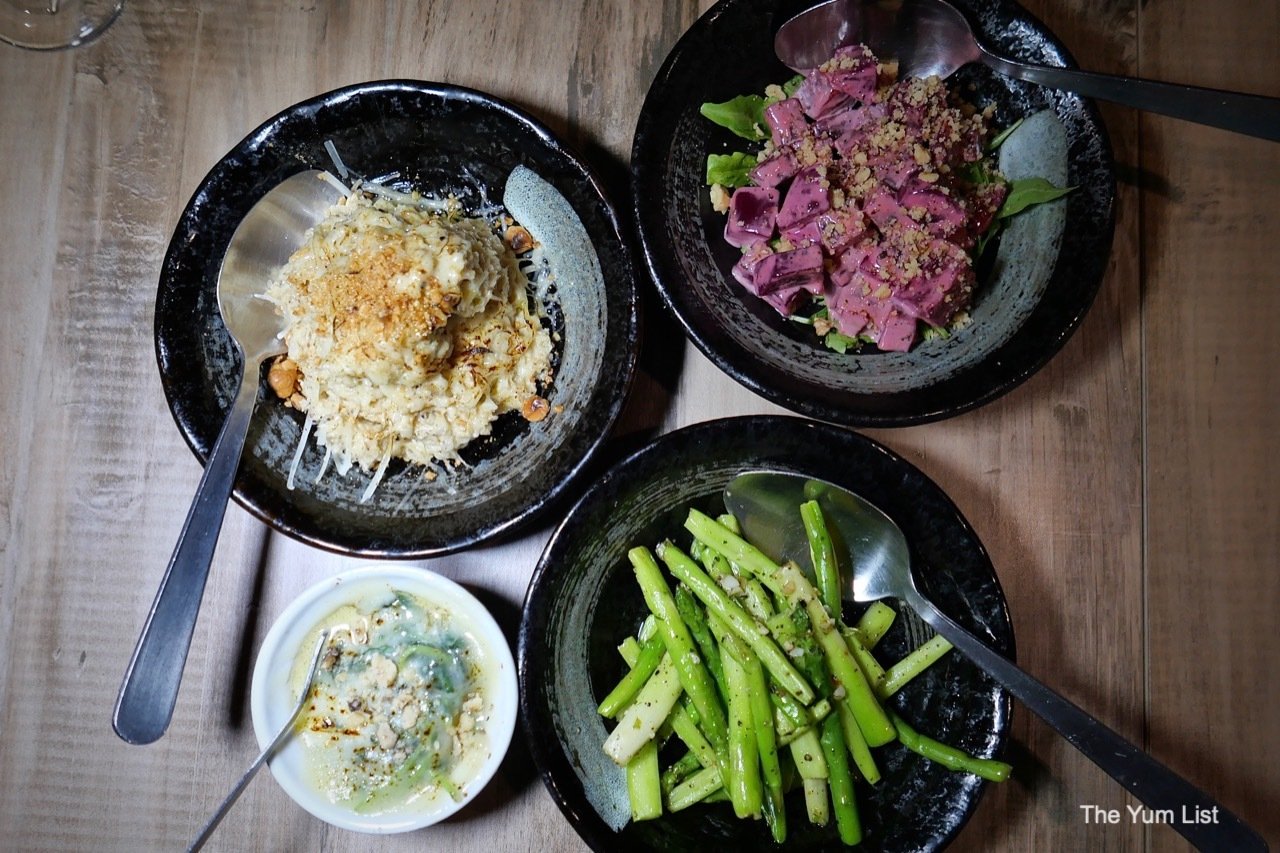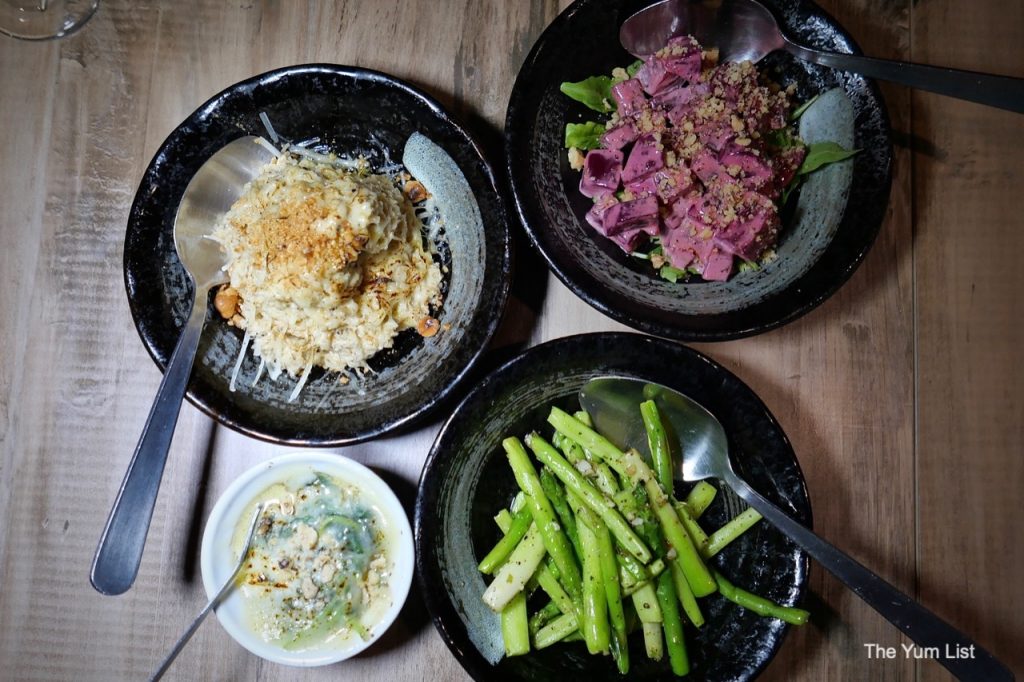 Butcher's Block Review
The food at Butcher's Block was excellent. High-quality cuts of meat are made simply, allowing the superior grades of the cuts and freshness to be the star. Besides beef and lamb, their side dishes and starters are also top-rated – all in, our lunch here was very satisfying.
Reasons to visit Butcher's Block: excellent, value-for-money and high-quality cuts of meat; house-made sausages.
Butcher's Block
124, Jalan Kasah, Medan Damansara,
50490 Kuala Lumpur, Malaysia
www.facebook.com/ButchersBlockJalanKasah/
+603 2011 7373
* Pork-free
Butcher's Block Opening Hours
Monday-Friday : 11am-10pm
Sat-Sun : 10am-10pm