Hawker Chan KL
Words: Elena Ortiz   Photos: Monica Tindall
Bringing together traditional Southeast Asian street food with world-class culinary skill, Hawker Chan introduces KL to a Michelin-starred hawker experience. The Malaysian-born Chef Chan's original stall kitchen started in Singapore in 2009 (where it gained a star). It has since spread to cities around the world including Melbourne, Taipei, Manila, and now, KL.
Hong-Kong style Soya Sauce Chicken Rice is the hallmark of Hawker Chan. Still, a variety of other Asian street food dishes also populate the menu. All sauces and marinades are made exclusively by Chef Chan, who closely guards the secret recipes of his world-famous dishes.
Located in the heart of Chinatown KL, Hawker Chan offers a casual dining space punctuated with splashes of red and tables full of happy customers.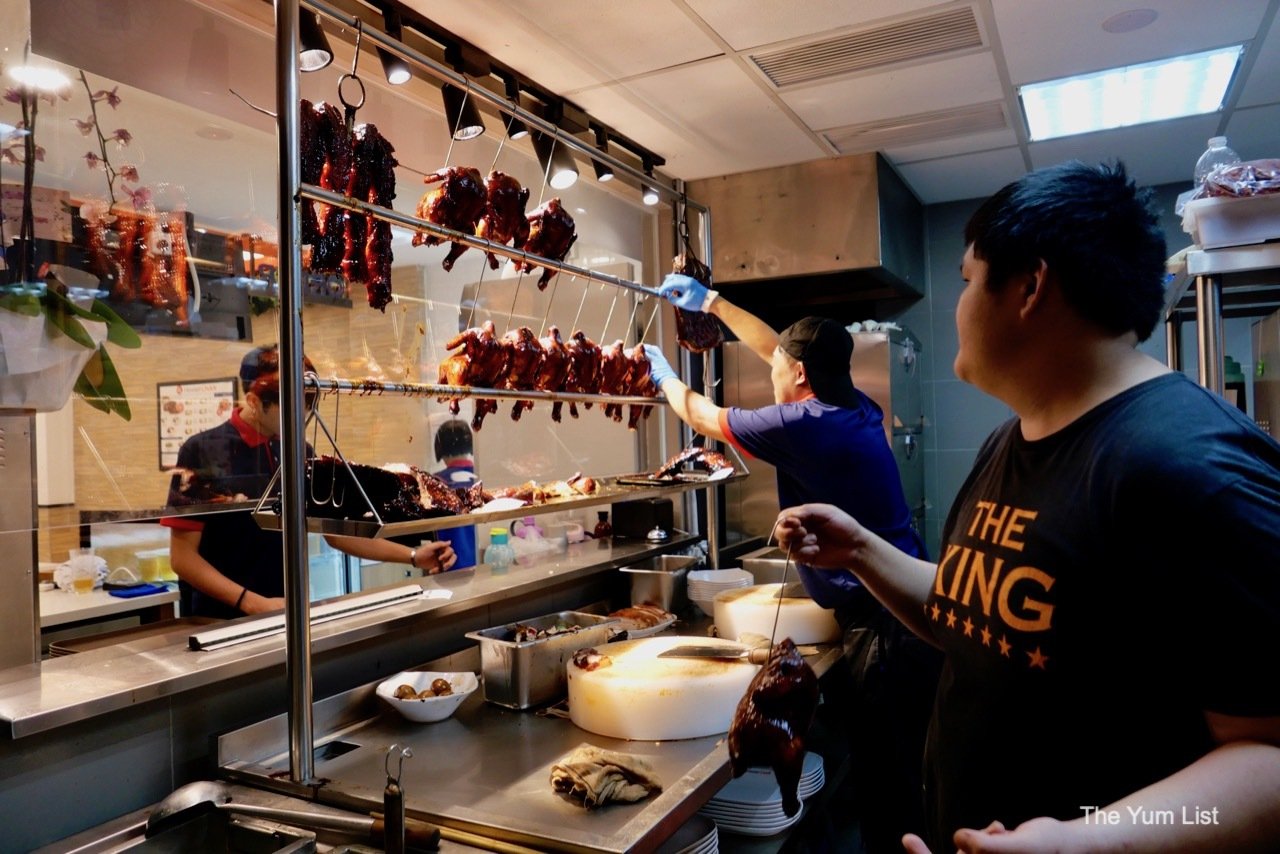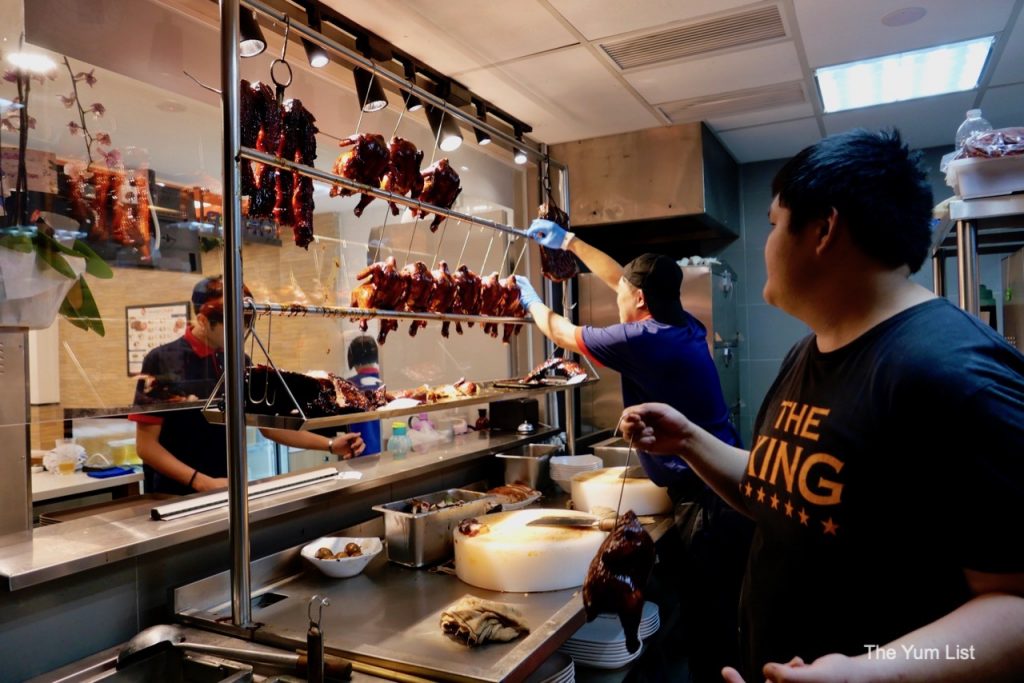 Braised Soya Sauce Chicken Rice
The Braised Soya Sauce Chicken Rice (RM8.80) is the Michelin Star-winning dish on the menu at Hawker Chan KL. It features marvellously juicy, tender, and flavorful chicken breasts topped with a simultaneously sweet and savoury skin. The soy-based marinade is inspired by Hong Kong cuisine. It differs from classic Malaysian chicken rice, which is usually roasted or prepared Hainanese style. The chicken is paired with fragrant garlic rice and optional (but highly recommended) chilli sauce.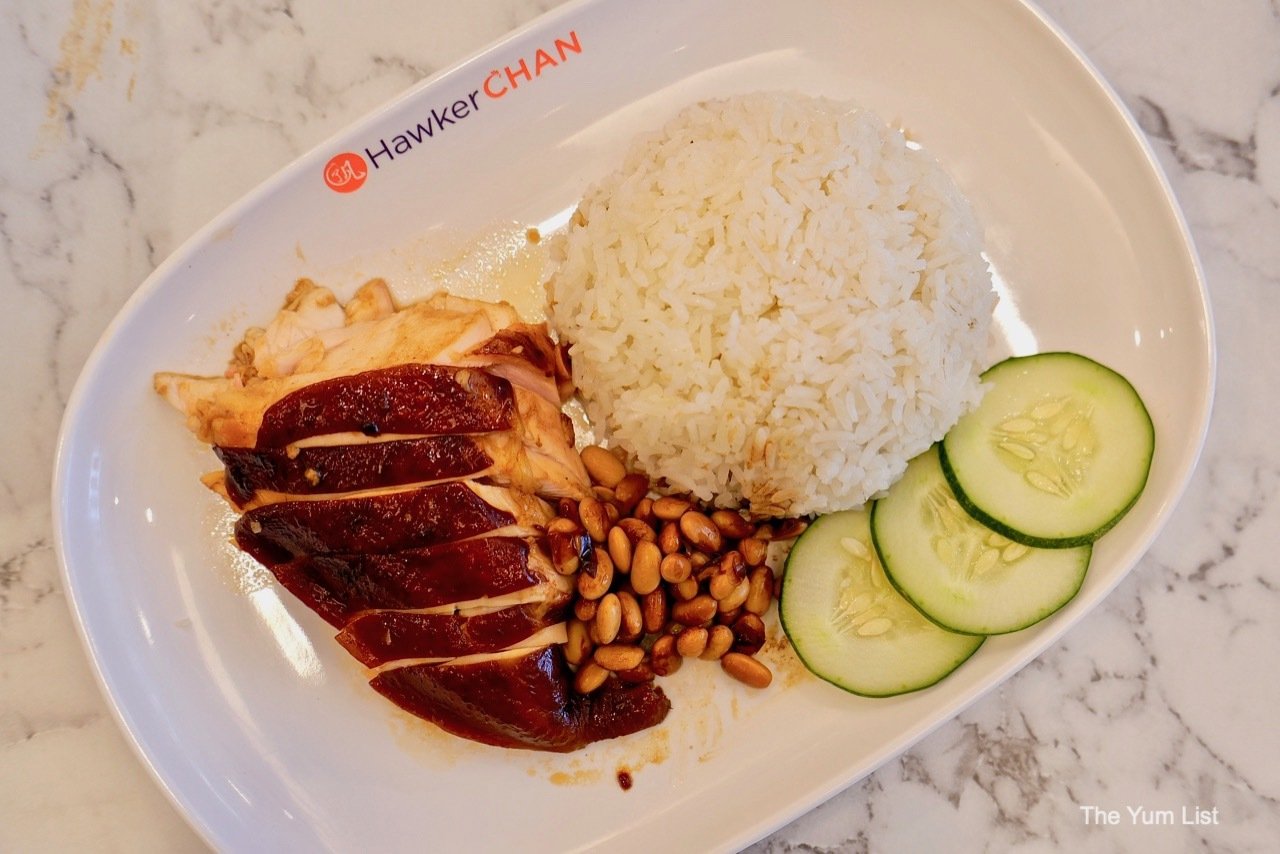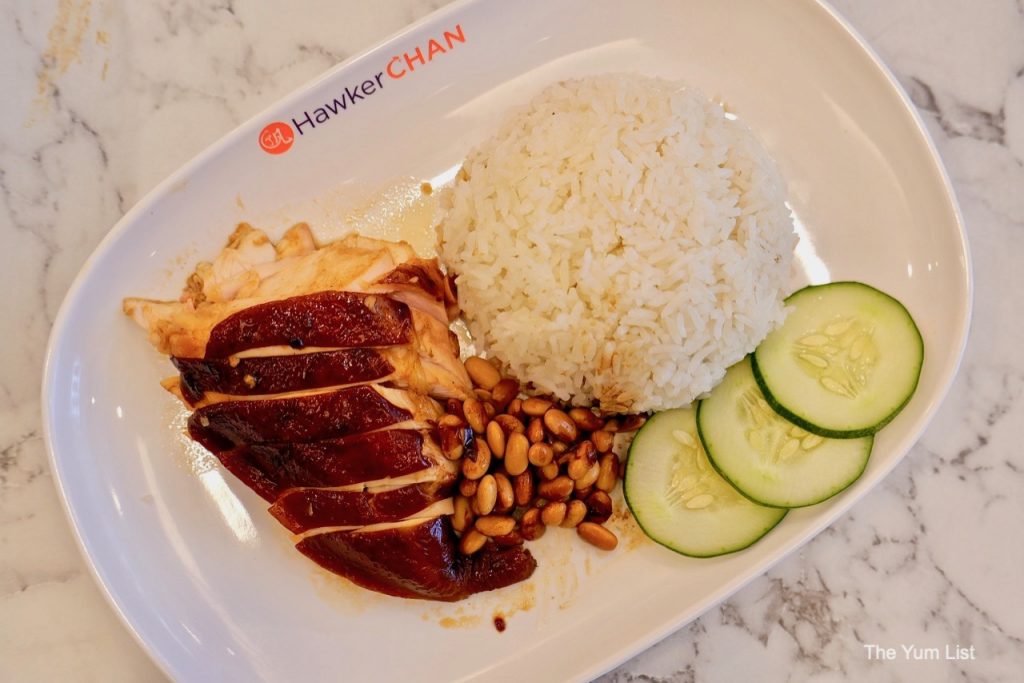 Mains
Beyond the legendary chicken rice, Hawker Chan's menu is graced with an assortment of other alluring dishes. The 3 Combination Platter (RM25), every carnivore's dream, presents three columns of pork. The first is roasted with a crisp skin and fatty middle; the second, char siew, is denser and wrapped in a caramelized glaze; and the third is cooked pork rib bathed in a sweet BBQ sauce.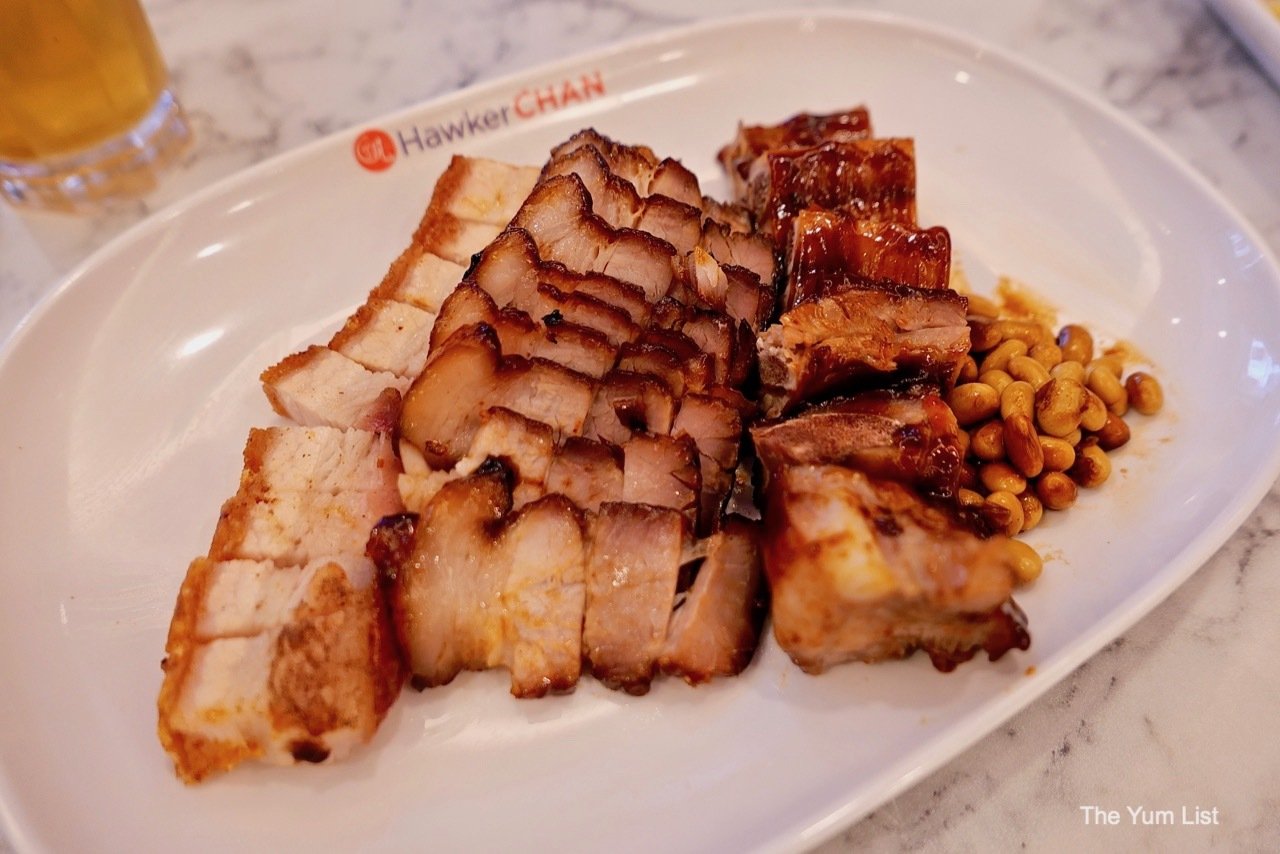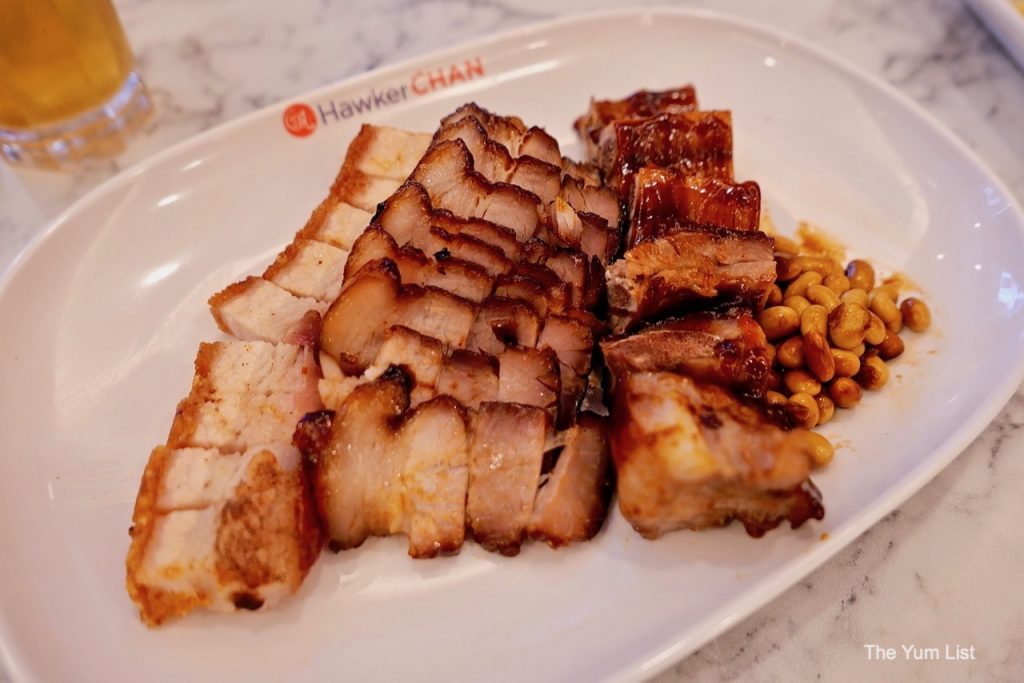 The Traditional Char Siew Hor Fun (RM10.80) begins on a bed of soft rice noodles. They're surrounded by a halo of juicy, sweet pork and wilted greens. All absorb the tangy, savoury sauce at the base.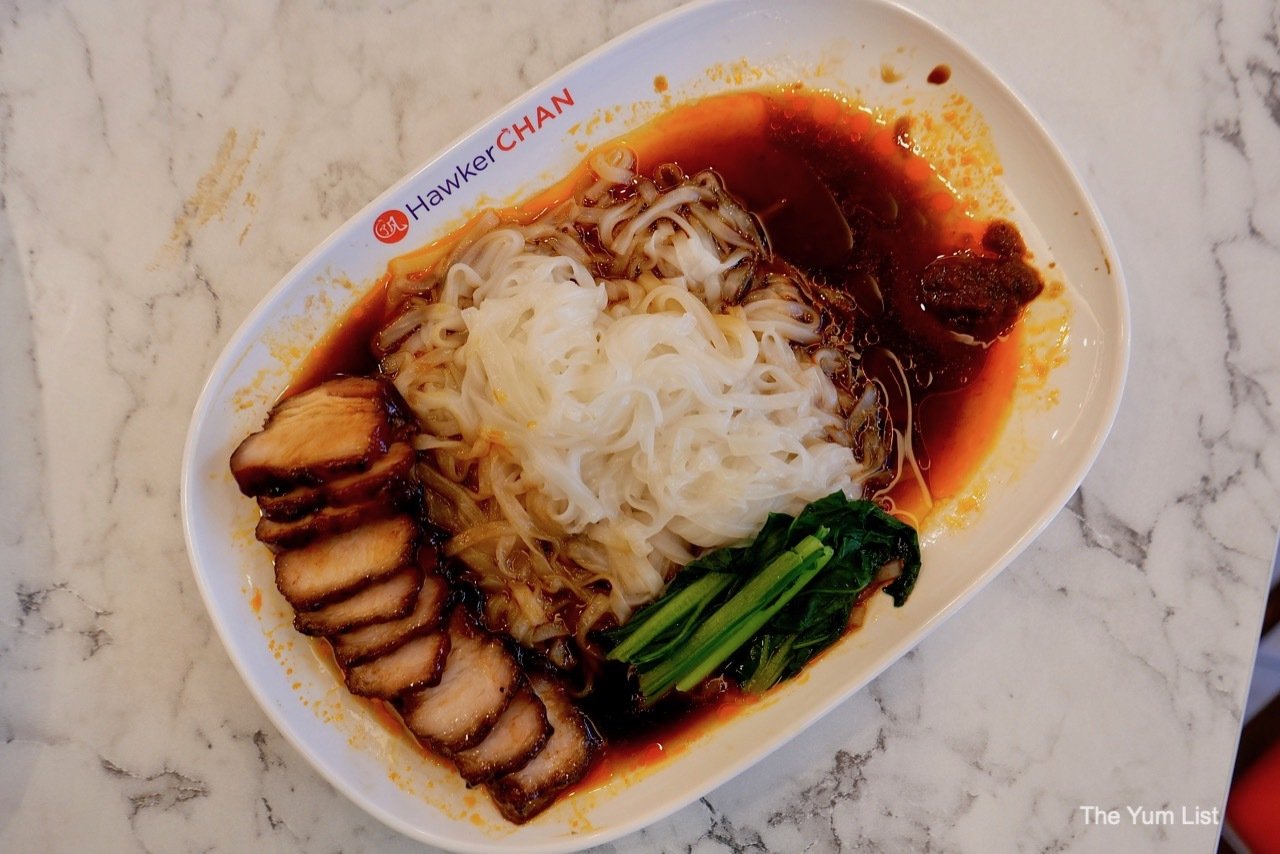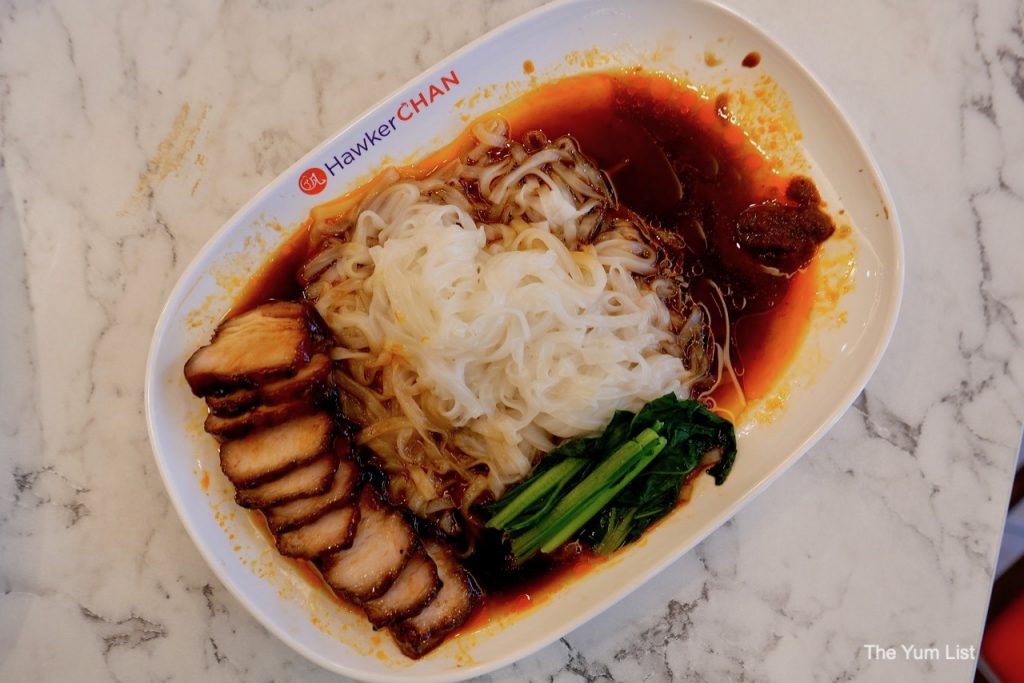 Instead of rice noodles, the Roasted Pork Noodle (RM 11.80) comes with smaller, thinner, Wantan Mee noodles. Tender roasted pork, sandwiched by a healthy layer of fat, frames the noodles while soaking up a light, sweet, soy-based sauce beneath.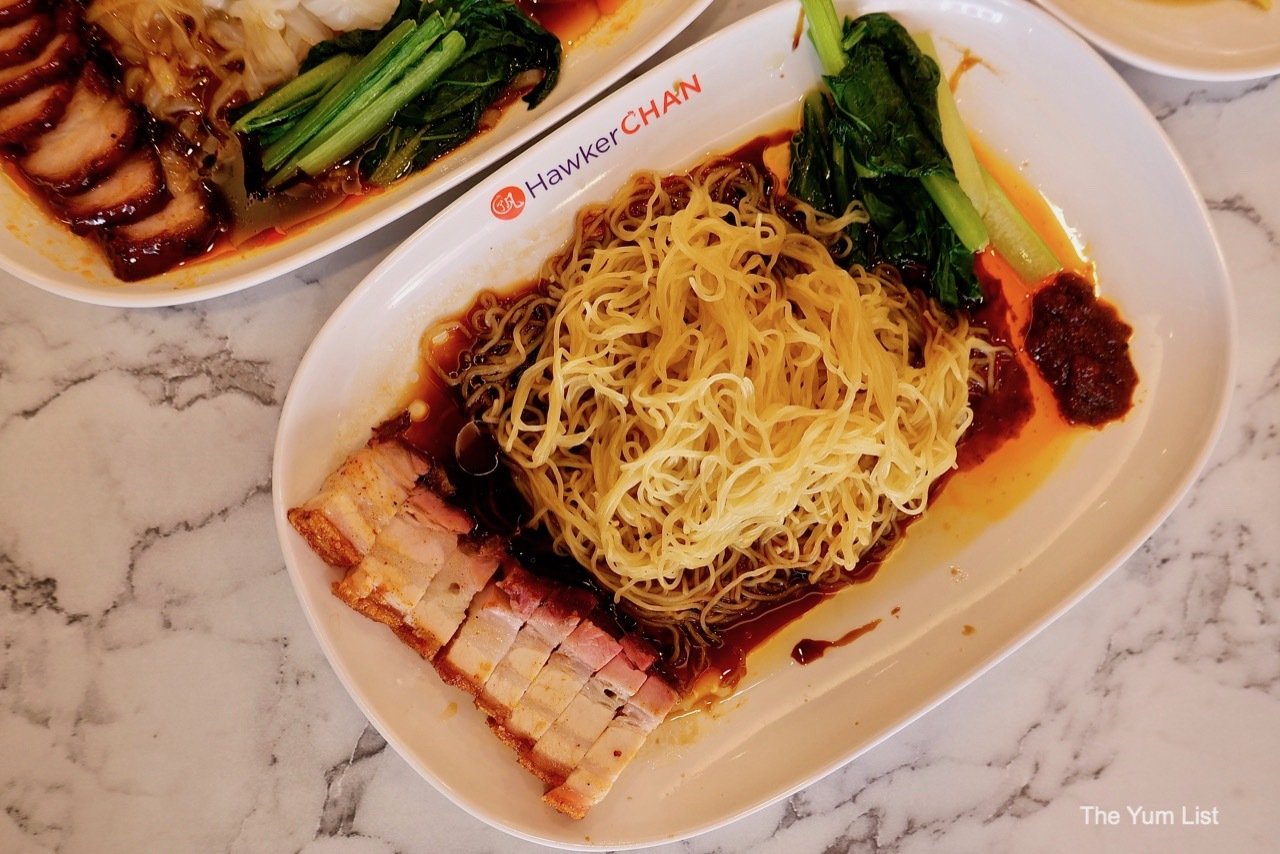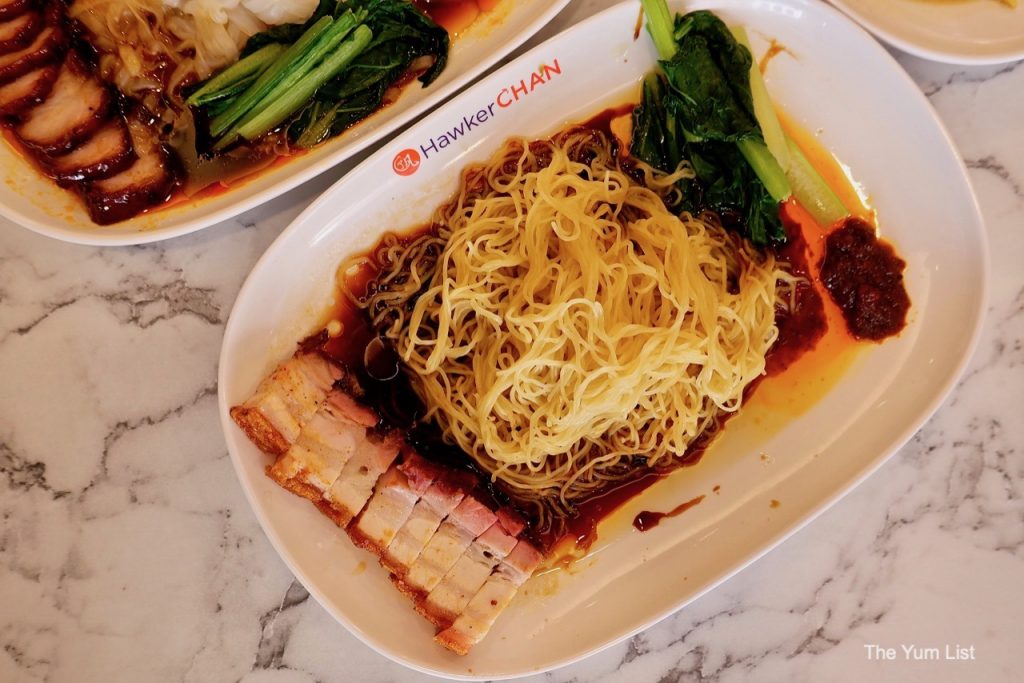 Sides
Perfect for pre-meal palate-cleansing, the Papaya Tea Soup (RM7) serves soft Chinese dates and papaya chunks submerged in a light, clear broth, continuously flavoured by the teabag steeped in the bowl.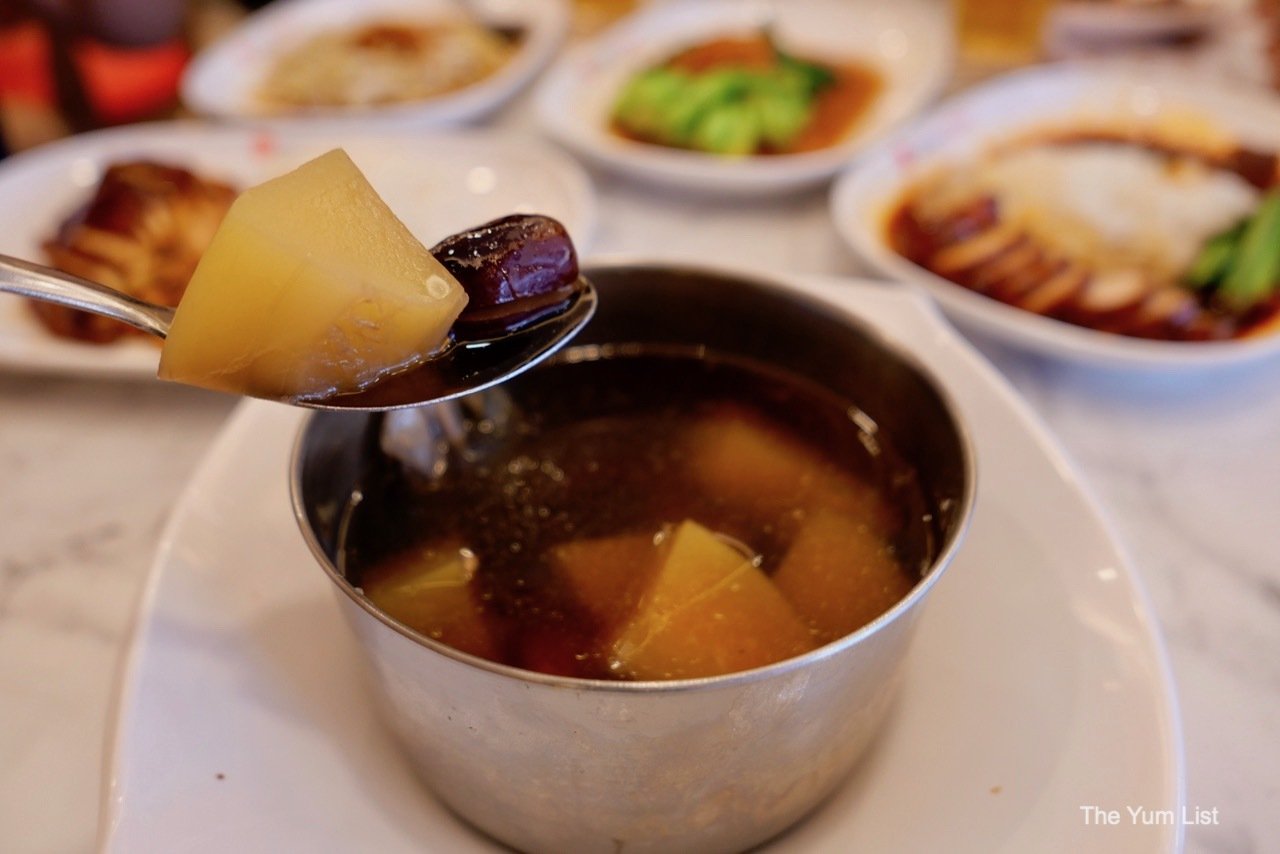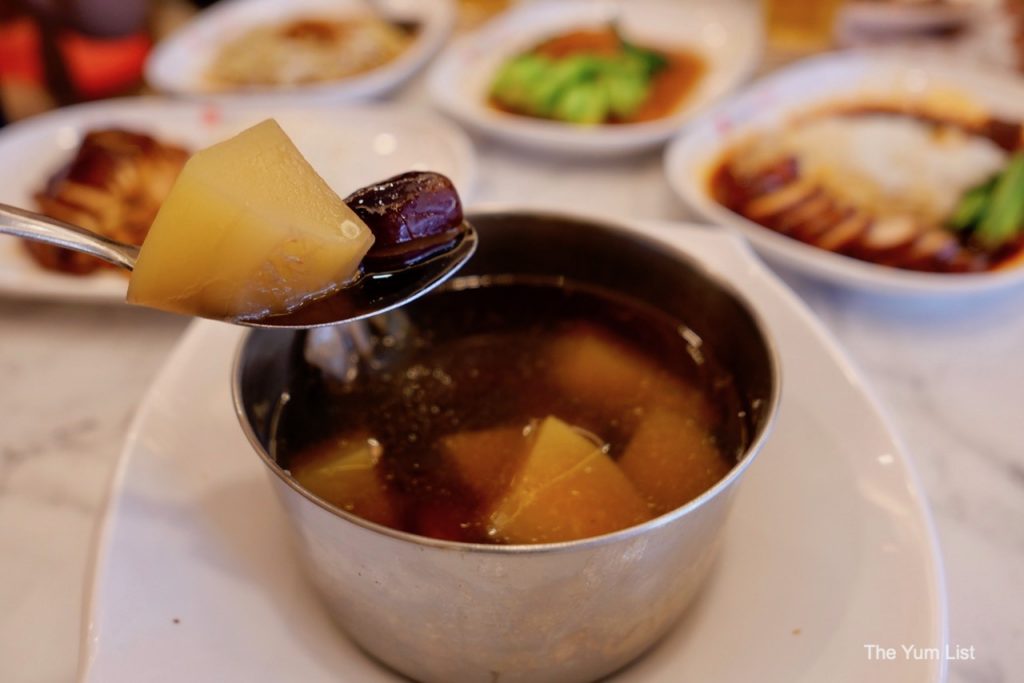 The Soya Bean Sprouts (RM5) is an essential complement to the Soya Sauce Chicken Rice, offering a fresh, crunchy texture to complete the experience. Basking in garlic and soy-based sauce, these delights are topped with crispy, fried garlic.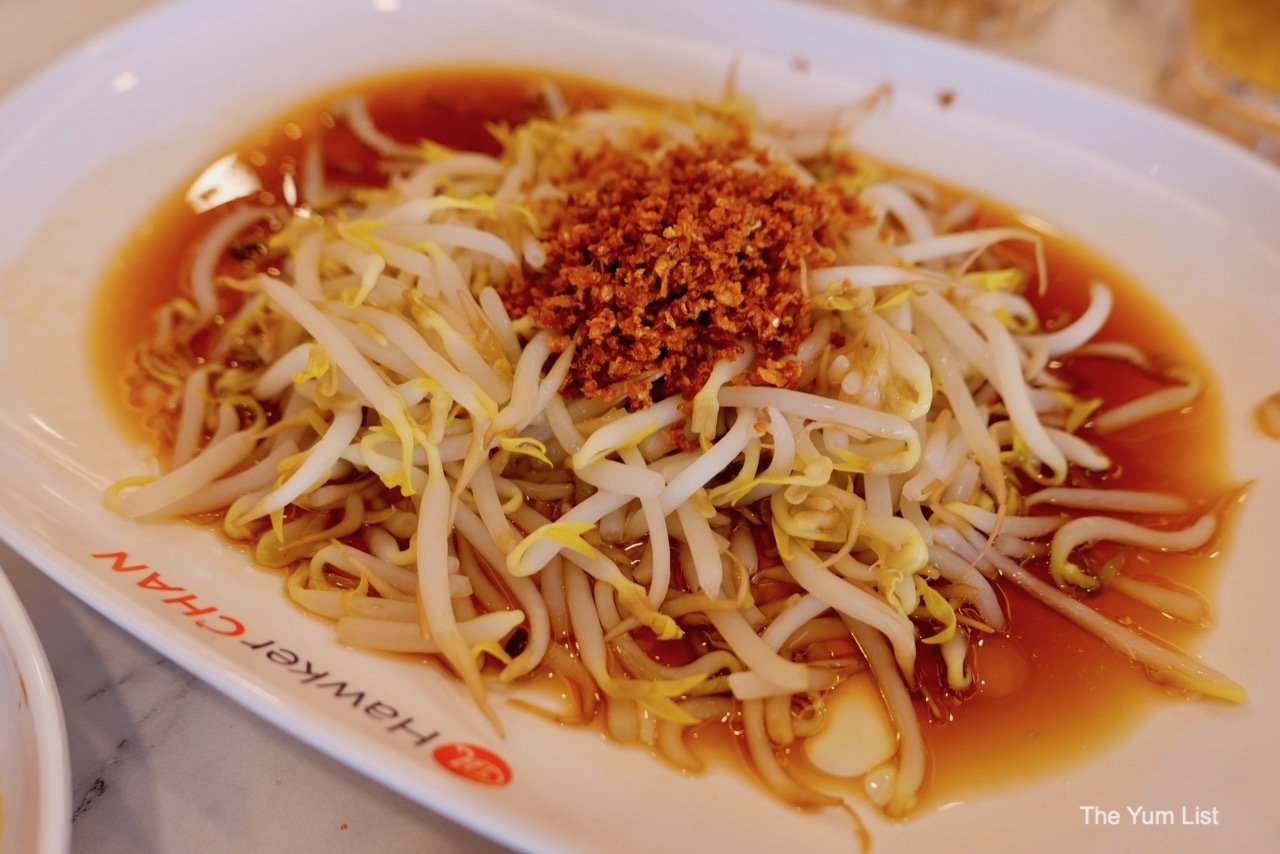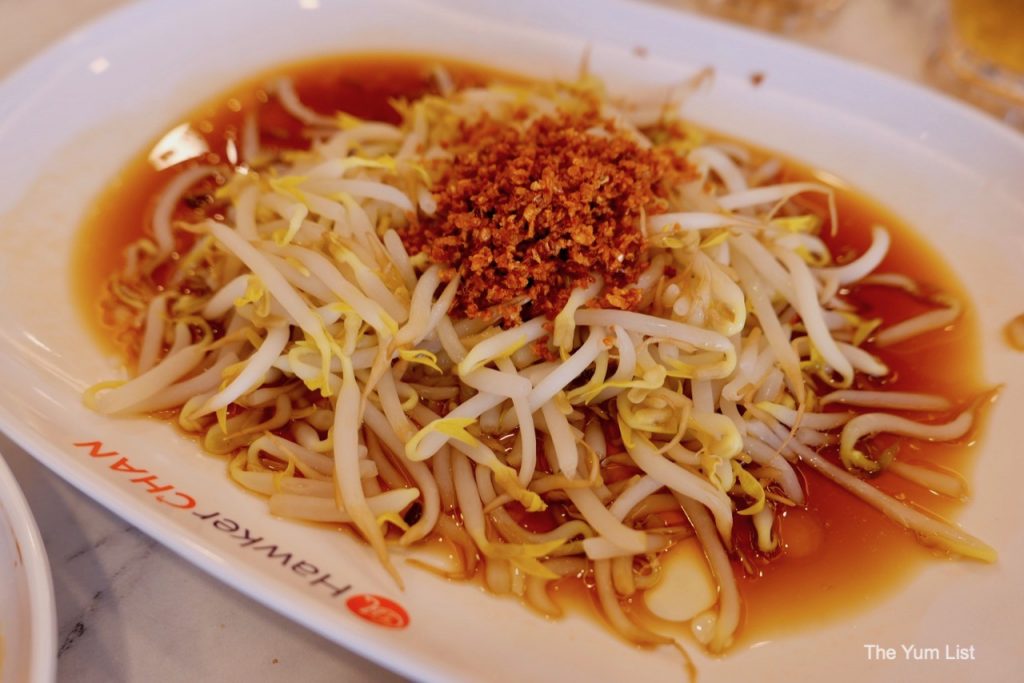 For something green at Hawker Chan KL, the Seasonal Vegetables (RM6) offer a classic and delicious accompaniment to all entrées. Lightly submerged in a broth base, these leafy greens come garnished with fried garlic and a dash of salt.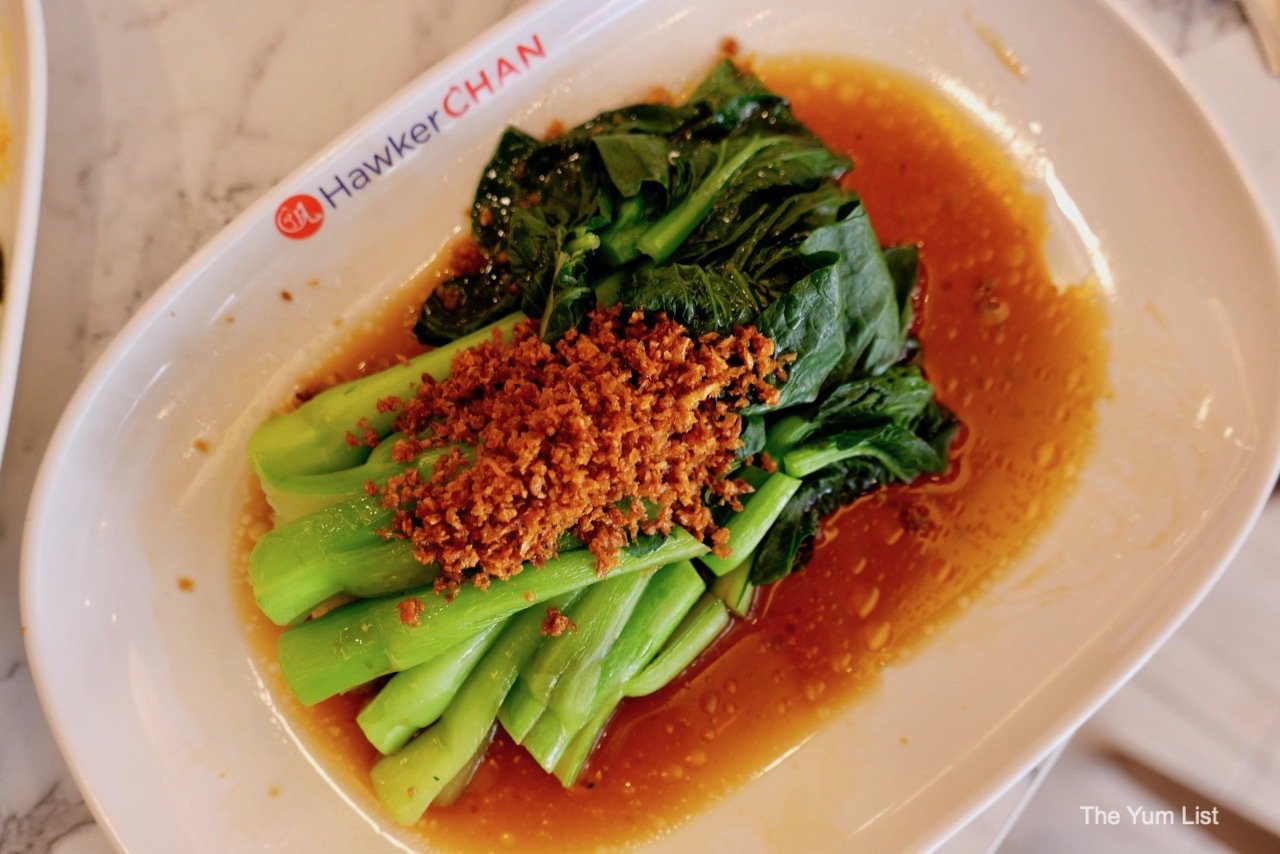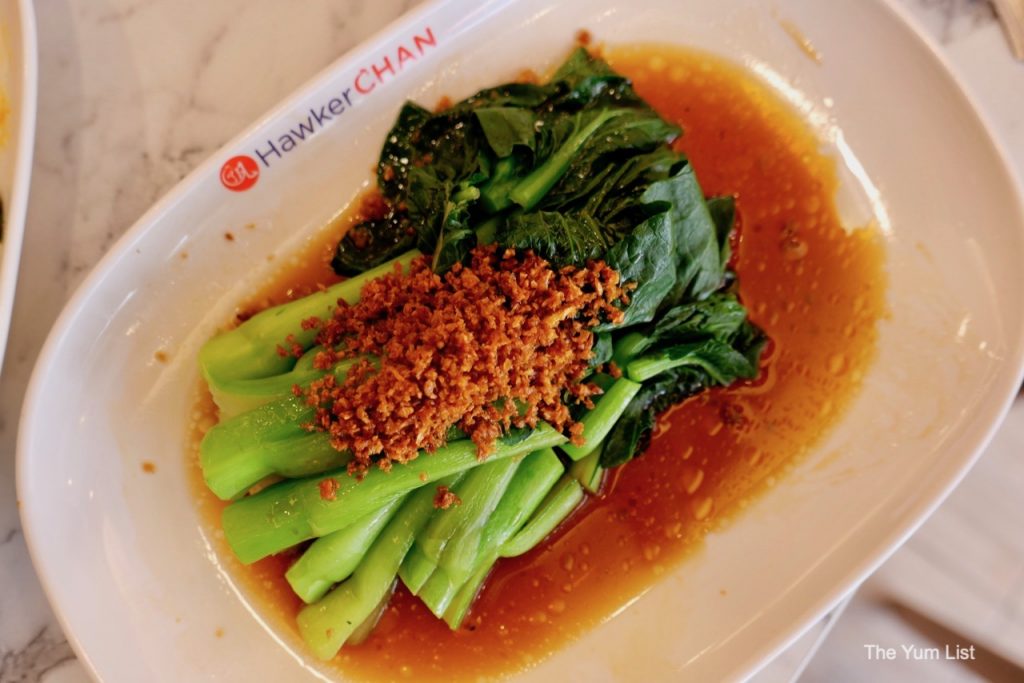 Drinks
While sodas and beer are readily available, Hawker Chan's Chinese Flower Tea (RM2.50) offers a unique refreshment option. Served cold, the tea tastes mildly earthy with a distilled honey undertone that is intriguing but not overpoweringly sweet.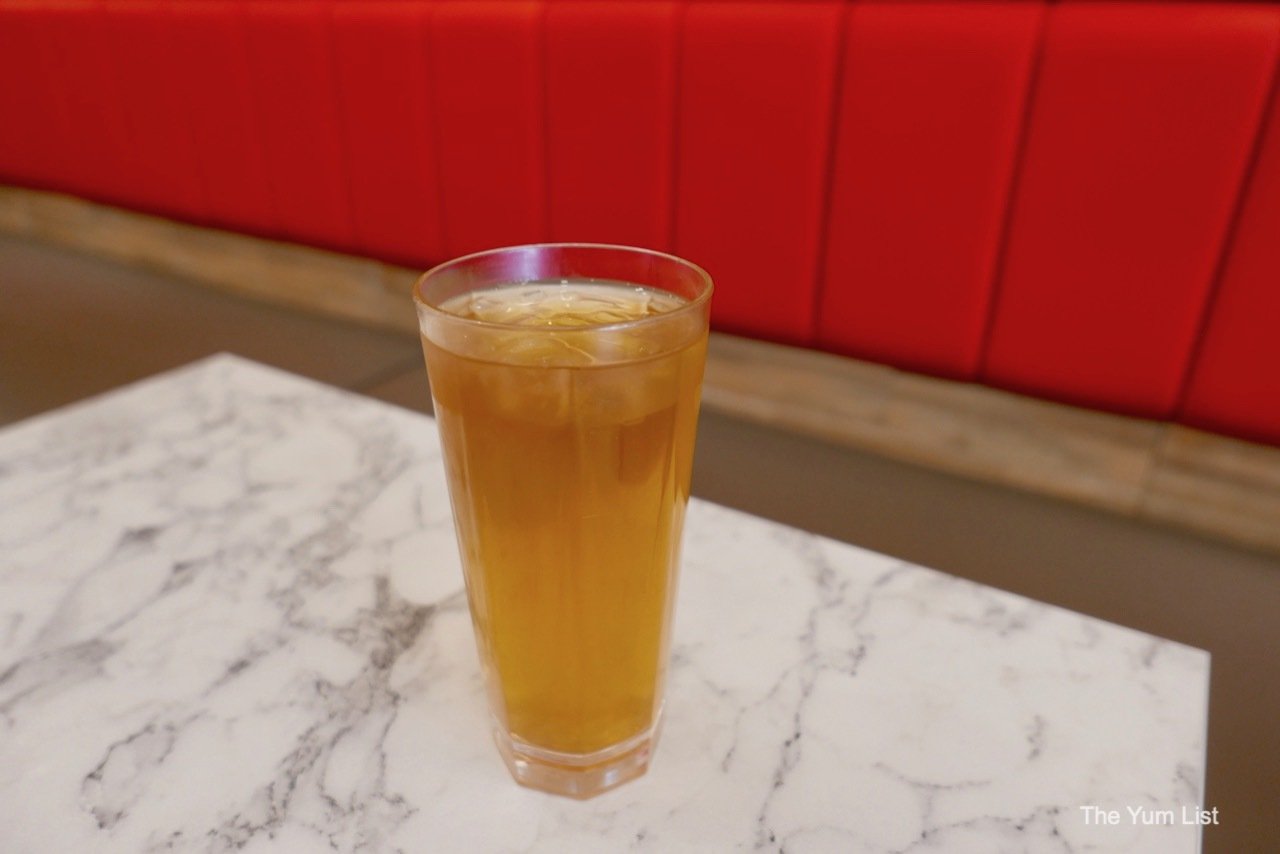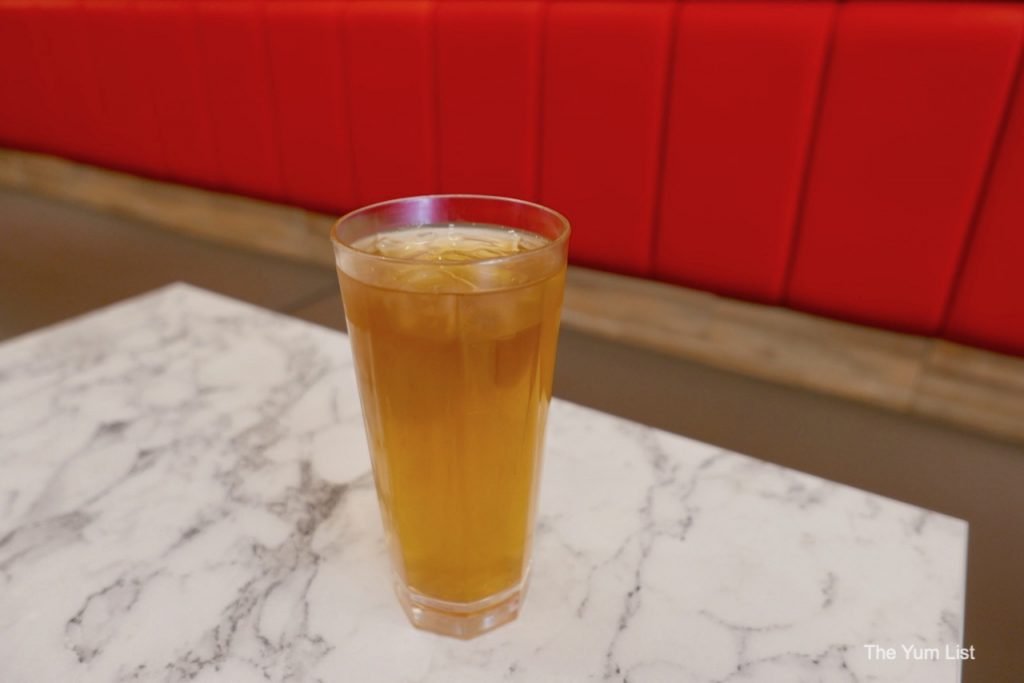 Hawker Chan KL Review
Hawker Chan's stall-food inspired Michelin experience is a must for KL townies and newcomers alike with its timeless menu and casual, social setting. Chef Chan has mastered quality cuisine without compromising the integrity of classic chicken rice, guaranteeing a delicious Southeast Asian culinary experience for all. Low prices, quick service, and a mouthwatering menu will quickly turn Hawker Chan into a magnet of KL's Chinatown.
Reasons to visit Hawker Chan KL: get a taste of the Michelin-star awarded chicken rice recipe; we also loved the char siew.
Hawker Chan KL
141-113, Jalan Petaling, City Centre
50000 Kuala Lumpur, Wilayah Persekutuan
Kuala Lumpur, Malaysia
www.liaofanhawkerchan.com
Hawker Chan KL Opening Hours
Daily 10:30 am – 8 pm