Interlude TTDI
Words: Monica Tindall   Photos: Rich Callahan
It's been a few years since we last visited Interlude in TTDI. Despite our long absence, our arrival feels familiar and just as welcoming as we recall our first visit. The gastro bar has maintained its friendly neighbourhood feel, and the menu continues to promote quality food at reasonable prices.
Interlude's concept gravitates towards casual grazing over shared plates of comfort food, designed for everyone to dig in to unceremoniously. You could drop in for a quick nibble, or thoroughly investigate the drinks selection, finding something to mop up the fruits of your research.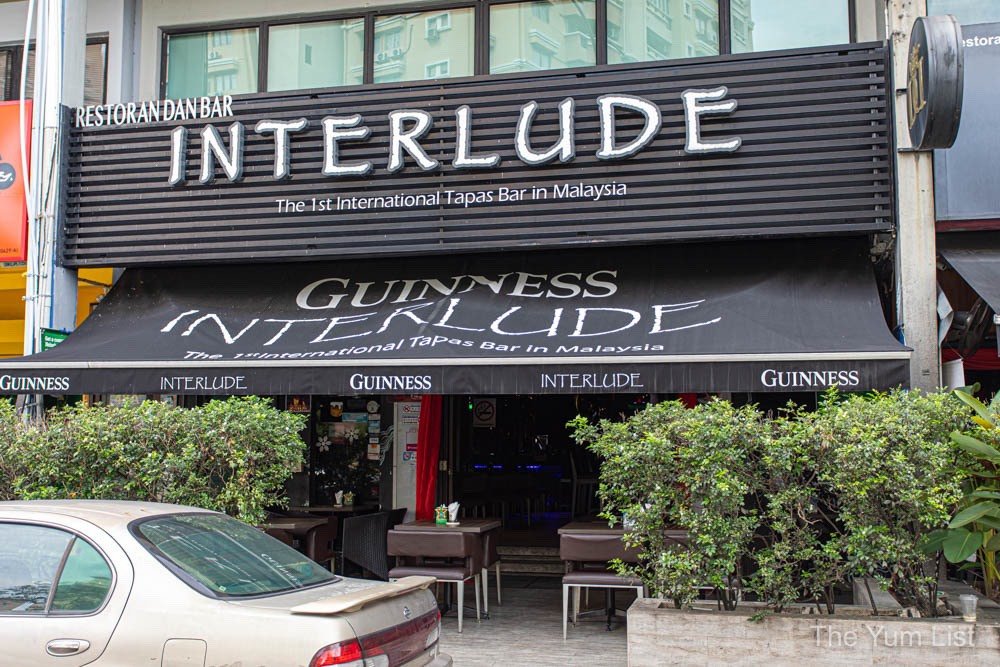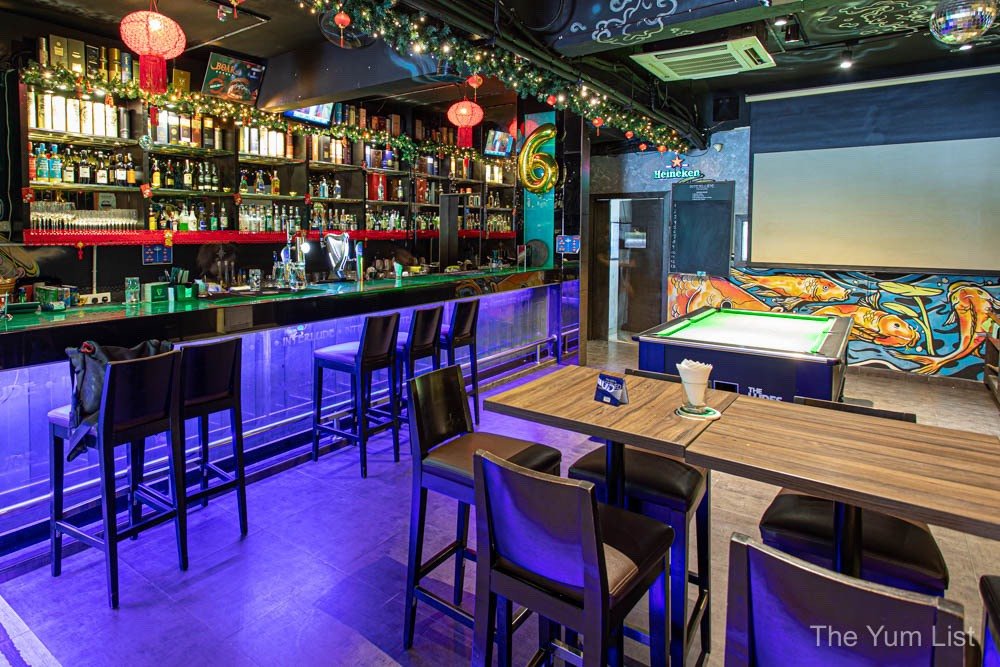 Drinks
To combat the intense KL heat, we start out with some refreshing beverages. Interlude's version of the classic Mojito ticks all the boxes – icy, minty and packs an alcoholic punch. Bringing a bit of heat to the scene, the Bloody Mary is "especially nice" says proprietor and chef Rabin. A mix of vodka, tomato juice, Tabasco and garnished with celery, crunchy bacon (the real stuff), olives and lemon, this lively combo is a winner in my books. Some might even consider it a complete meal in a glass.
More so than cocktails, however, Interlude TTDI has a reputation for having some of the cheapest, coldest beer in the city. At only RM 10 nett for a mug of Tiger and RM 21 nett for a pint of Guinness, afternoon tables are flowing with foam-topped glasses.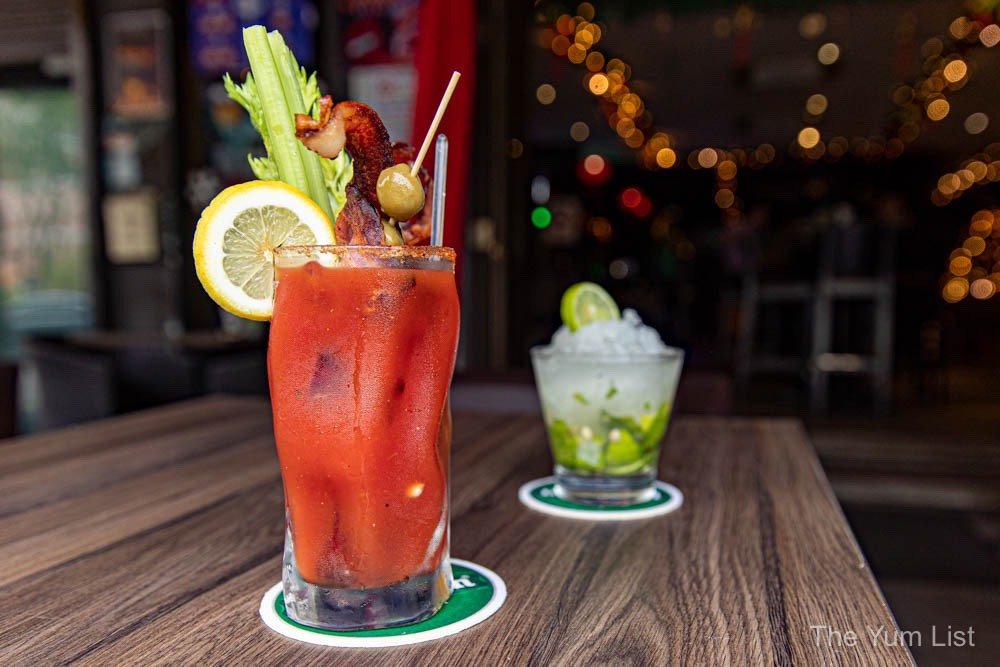 Interlude TTDI Menu
Carnivores will rejoice with the latest menu. Branded as "The Barbecue Fest," expect meat in all forms – mutton, chicken, beef, pork – it's all there to make you salivate. Housing the suburb's only in-kitchen charcoal barbecue, Interlude TTDI makes a big deal of meat on the grill.
Both the Jerk Chicken (RM 24 quarter, RM 35 half) and Jerk Mutton (RM 36) have been rubbed in the distinctive Jamaican spice mix and scorched on the grill. Sporting the crisscross marks of the barbeque, the outer is enticing with a smoky thread of charcoal. While the flesh of the poultry is superbly moist, the goat is firm and super tasty. Our plates come with extraordinarily long grains of rice with a hint of coconut and sprinkling of kidney beans. Fresh pineapple salsa is seasoned with honey, olive oil, lemon juice and julienned red chilli. The combo reminds us of the Caribbean – it's a job well done.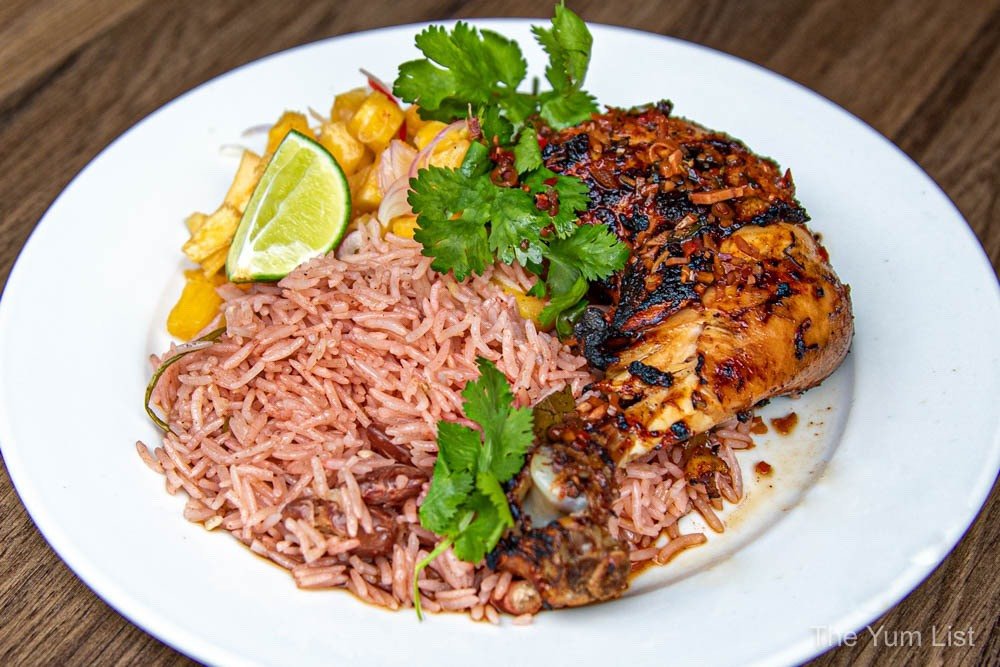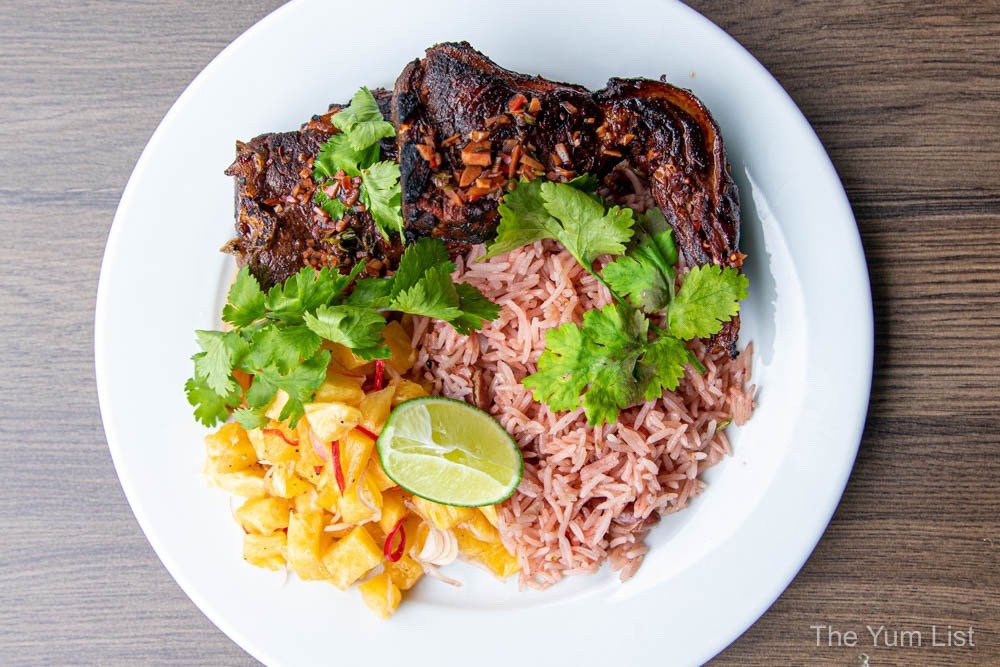 Looking impressive overhanging a wooden chopping board, the 48-hour Slow-cooked Pork Ribs (1/2 slab, 500gm, RM 45++) are literally glistening at us. The sticky ribs in a Jack Daniel's barbecue sauce lay over a bed of fries and are mated with coleslaw. There's plenty of meat in this cut, and it's been intentionally cooked keeping a bit of chew in the flesh. You can be an unashamed carnivore here and gnaw these babies down to the bone.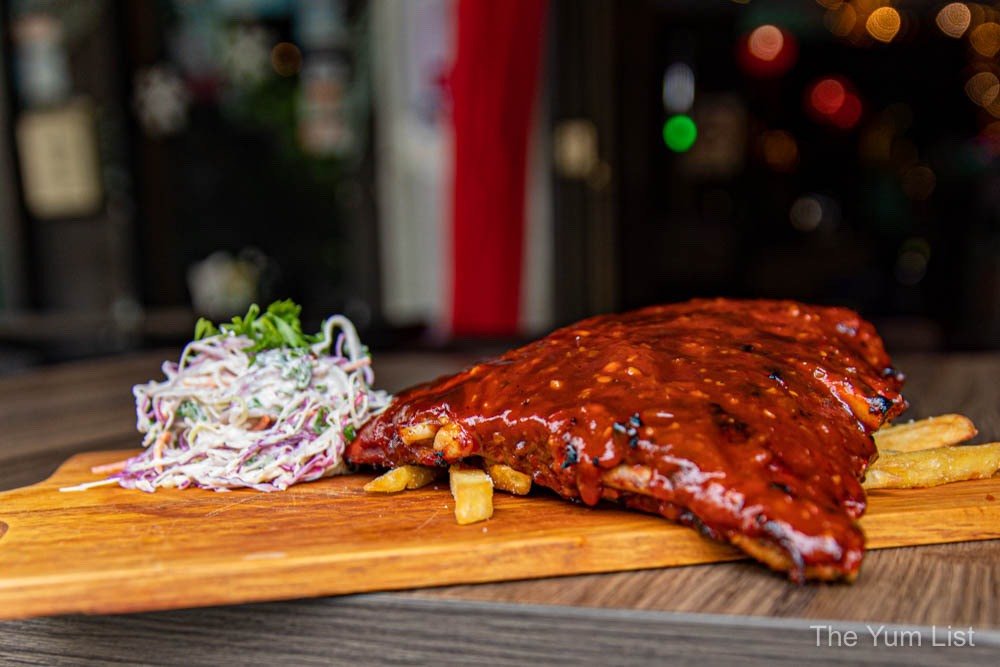 The Boar Burger (RM 24.90) quickly became a hot ticket at Interlude TTDI. Luscious, sweet barbeque-saucy, pulled pork spills from the seams of the glazed sesame brioche bun. A mayo-drenched coleslaw tops it contributing even more moisture to every bite. It is a decadent calorie bomb. Rich says he, "sees no problem with that."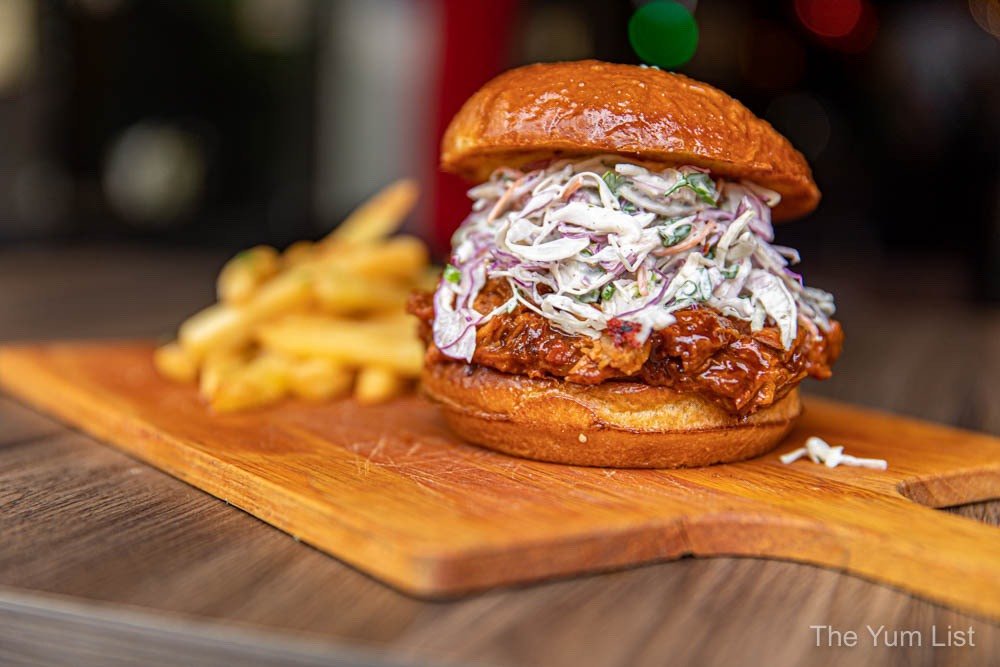 Influence from the southern USA continues with the Cajun Lamb Shank (RM 36++). It's a saucy mix on top of velvety smooth potato puree clearly made from scratch with aplenty butter. It's another weighty portion offering bang for your buck.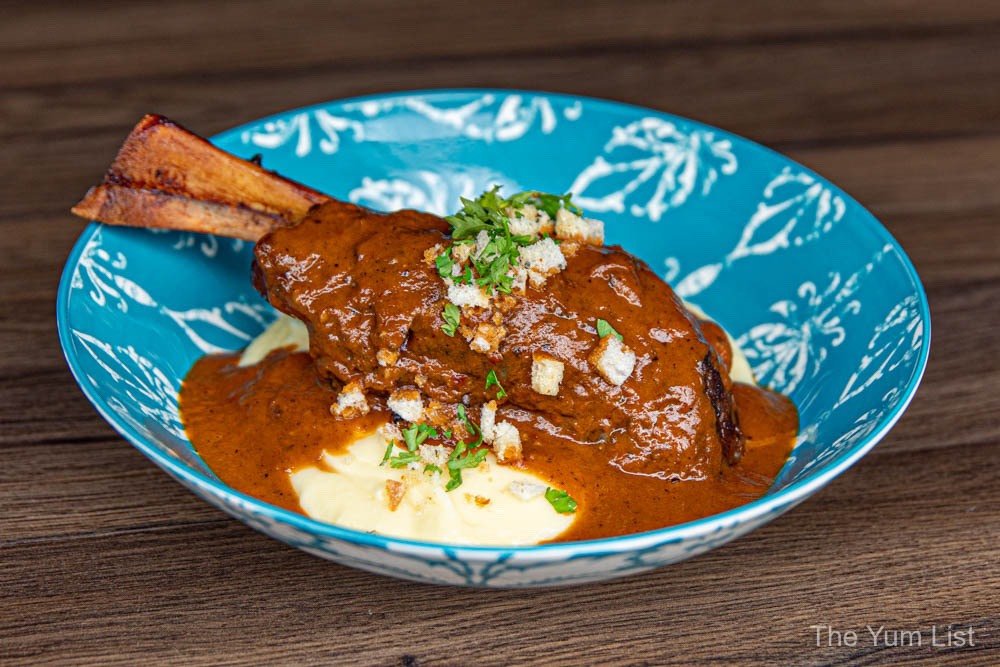 We find some Indian sway in the Hoppers with Mutton (RM 27++). This dish is a comfort recipe for chef Rabin, something his mum used to make for him as a youngster. It's a pretty bowl filled with a generous serving of string hoppers, egg and mutton (sheep). The aromatics have the corners of our mouths watering even though hunger is merely a memory at this stage of the meal. The level of heat is seductive, and a squeeze of lime perfects the profile.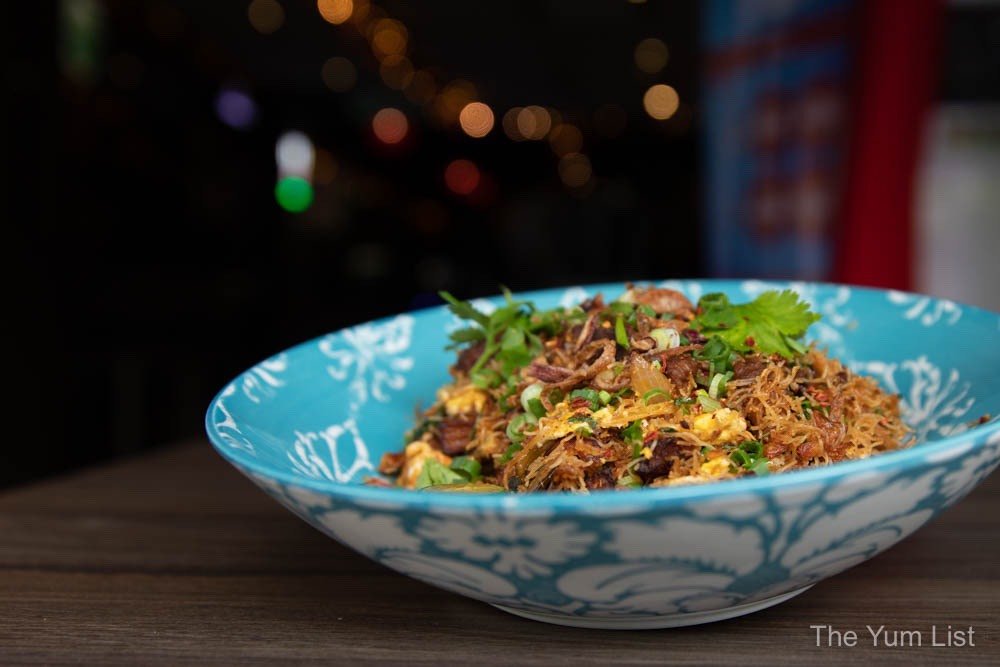 As the final dish is delivered, I sure am glad to have Rich here (and, the food-polishing-off cavalry, hubby, has just arrived) helping with the consumption. The House Steak (RM 150++) is a bold, beautiful cut of rib-eye (around 400gm) laying across a creamy potato mash with Brussels sprouts, a stripe of mustard and toasted rosemary. Served rare, it's vibrant pink in the middle with browned edges. It is just as fabulous as it looks.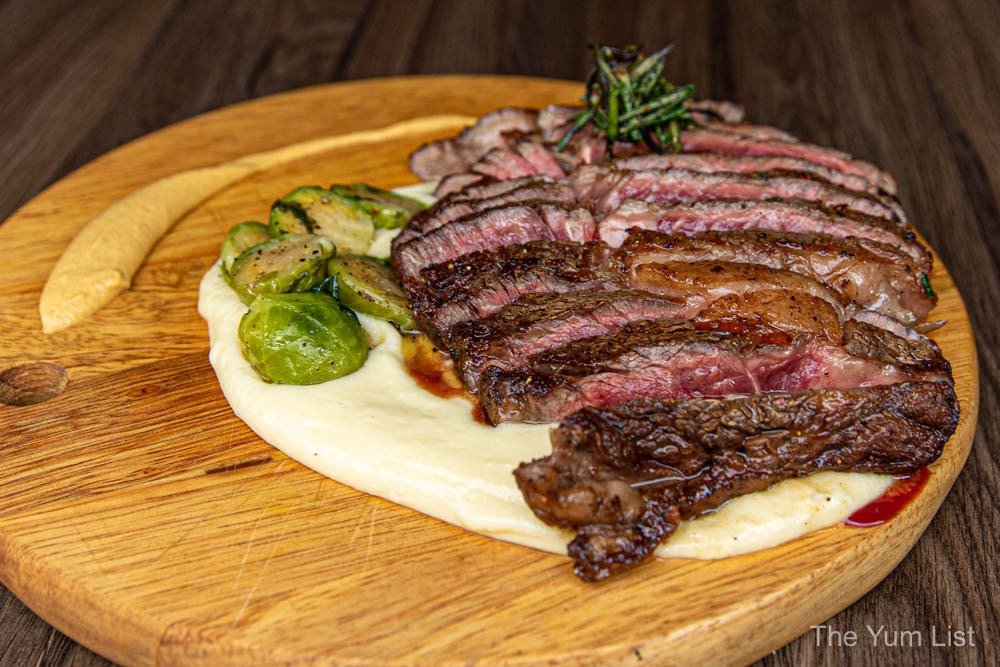 Interlude TTDI Review
With reasonable prices and quality cooking, Interlude TTDI serves up comfort food guaranteed to satisfy the neighbourhood and also please those travelling across the city in search of a tasty barbecue.
Reasons to visit Interlude TTDI: value for money; friendly neighbourhood vibe; must try the Boar Burger, House Steak, and Hoppers with Mutton; cheap, cold beer all day, every day.
Interlude TTDI
No. 50, Lorong Rahim Kajai 14
Taman Tun Dr Ismail
60000, Kuala Lumpur, Malaysia
www.facebook.com/interludettdi1
[email protected]
+6 03 7733 7119
Interlude TTDI Opening Hours
Daily: 2:30 pm – 2 am
Find more restaurants in TTDI here and stay up to date on what's happening on the KL restaurant and bar scene here.