Cabaret Kuala Lumpur
Words: Monica Tindall
Photos: Rich Callahan
Early birds no longer need to miss out on the fun entertainment in KL usually reserved for night owls. With Suzie Wong Kuala Lumpur now hosting a dinner and cabaret show every Thursday from 7 pm – 9 pm, premature sleepers like me can also get a taste of nocturnal pleasures.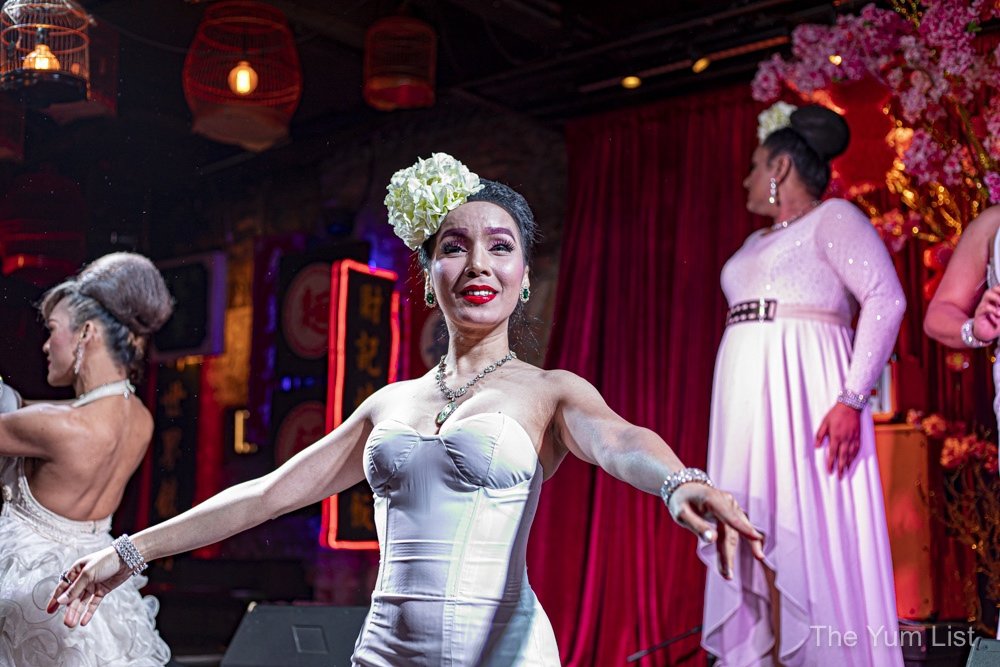 Cabaret Kuala Lumpur
Suzie Wong, a hidden cocktail bar and entertainment lounge in KL's city centre, is renowned for its weekend diversions. Beginning at 10:45 pm, Friday and Saturday evenings, the line-up of acts includes a live band, cabaret show, musical performance and DJ. Previously, my propensity towards hitting the hay not long after dark has limited my knowledge of the venue to happy hour and craft cocktails. With the extravagant setting, a bevvie or two is undoubtedly a beaut way to pass a few hours any time of day. The addition of musical theatrics, however, sure is a boost to a night out.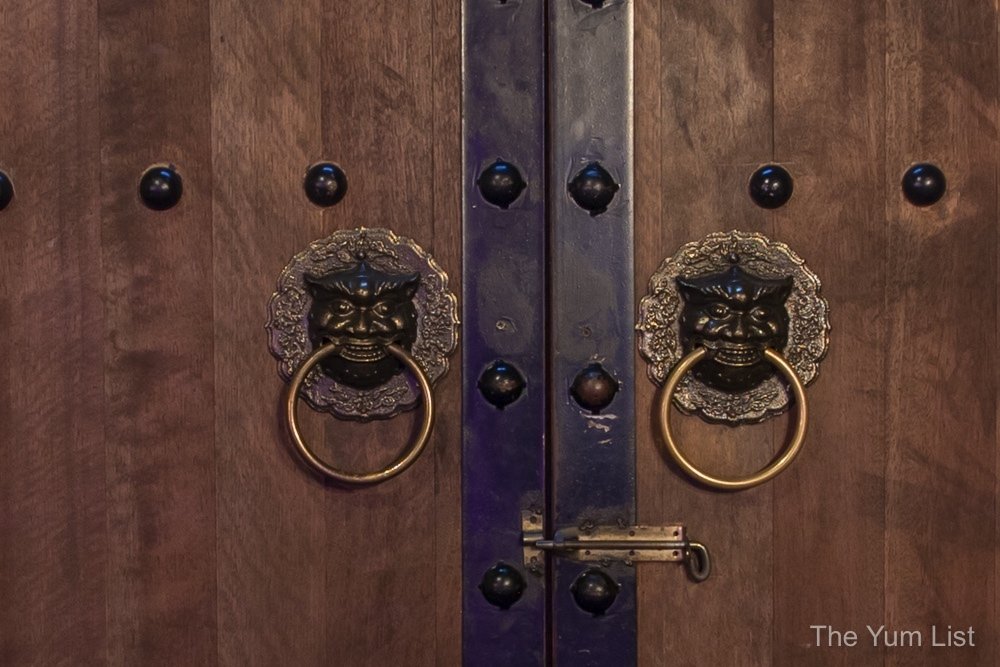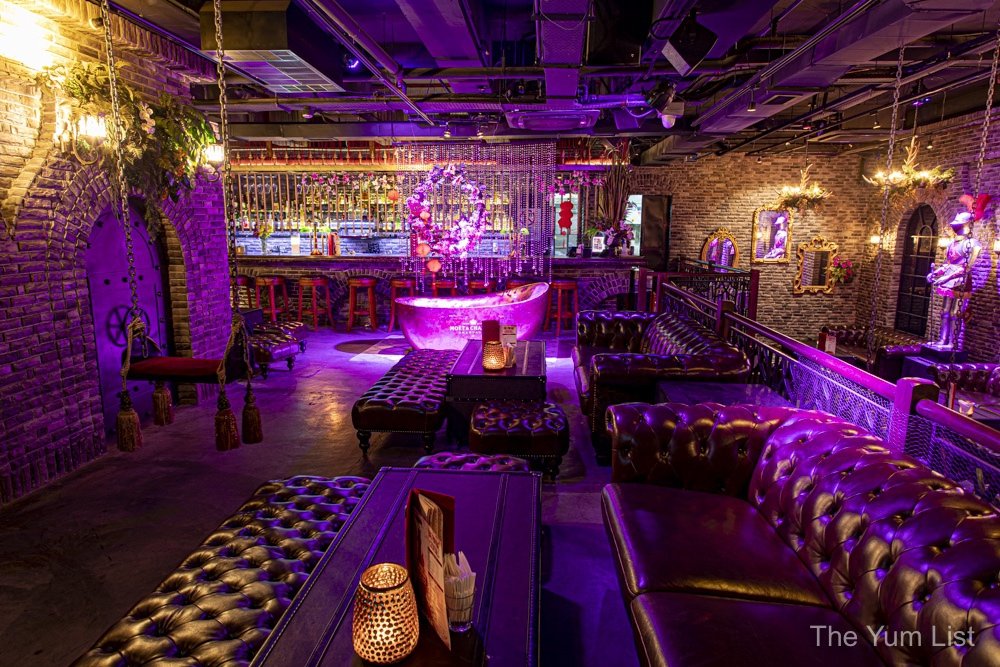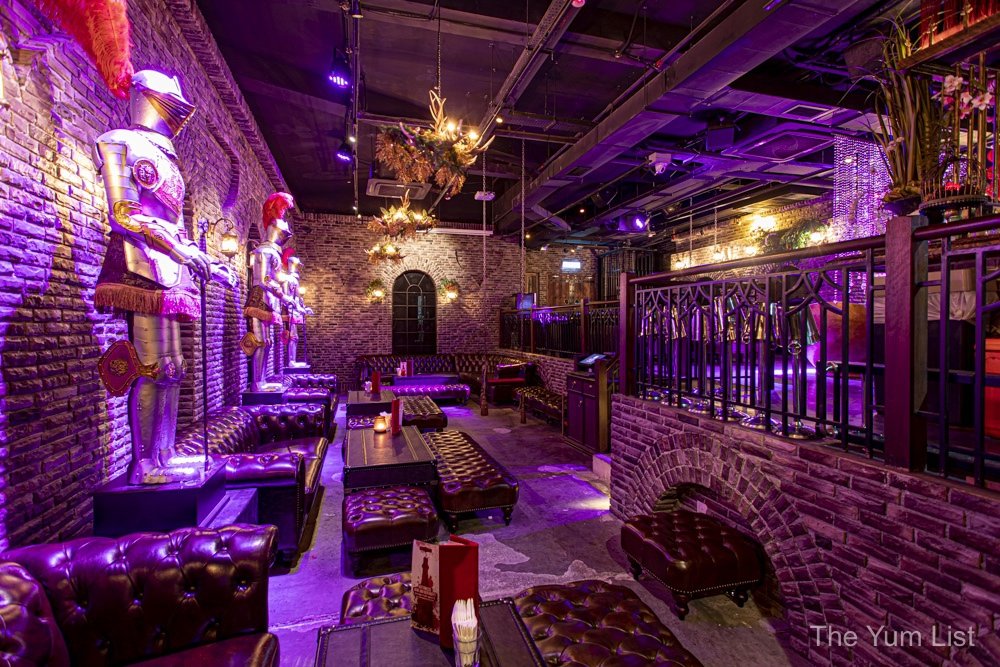 Suzie Wong Live Performances KL
The current theme for Thursday night's dinner and show cabaret Kuala Lumpur is Chinese New Year. Next month, Japan will be the focus with the food, cocktails and performance celebrating spring and the beauty of cherry blossoms.
Happy Hour
If you're keen to see this cabaret Kuala Lumpur, I recommend settling in right after work with two-for-one happy hour specials on wine, beer and house cocktails. Happy hour runs from 4 pm – 9 pm, and you can bring your beverages across from the lounge to the stage room.
Cabaret Show KL
Dinner tables are set up in the fabulous Suzie Wong bar. The décor is amusement in itself with its over-the-top embellishment. Birdcages (perhaps a 100 of them!) hang from the ceiling in make-shift lamp shades. Striking murals cover walls. Velvet lounges in deep tones of red and purple are trimmed with gold, and red carpets the floor.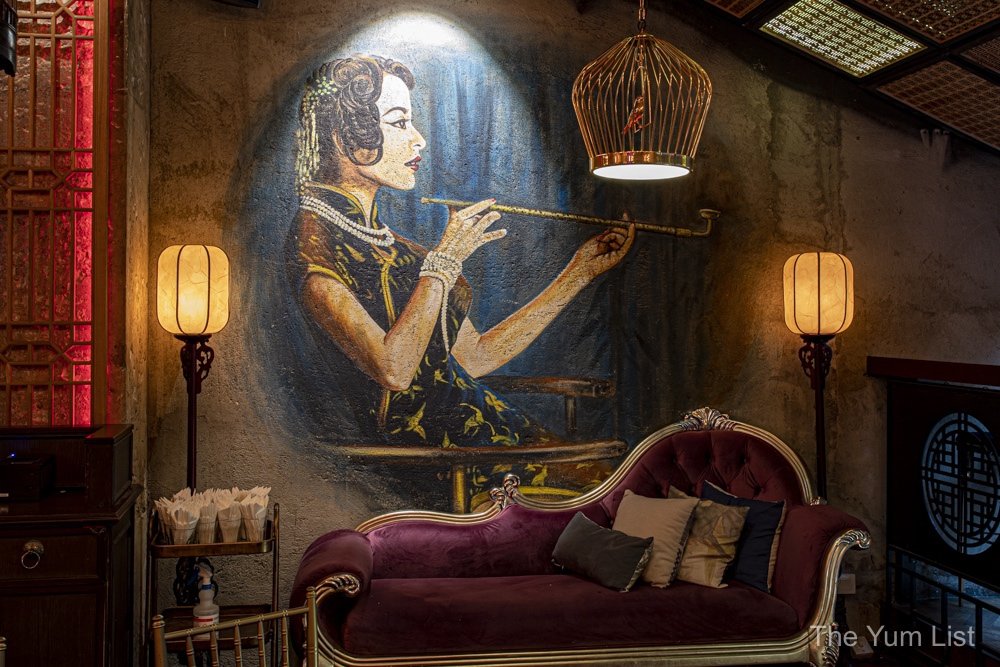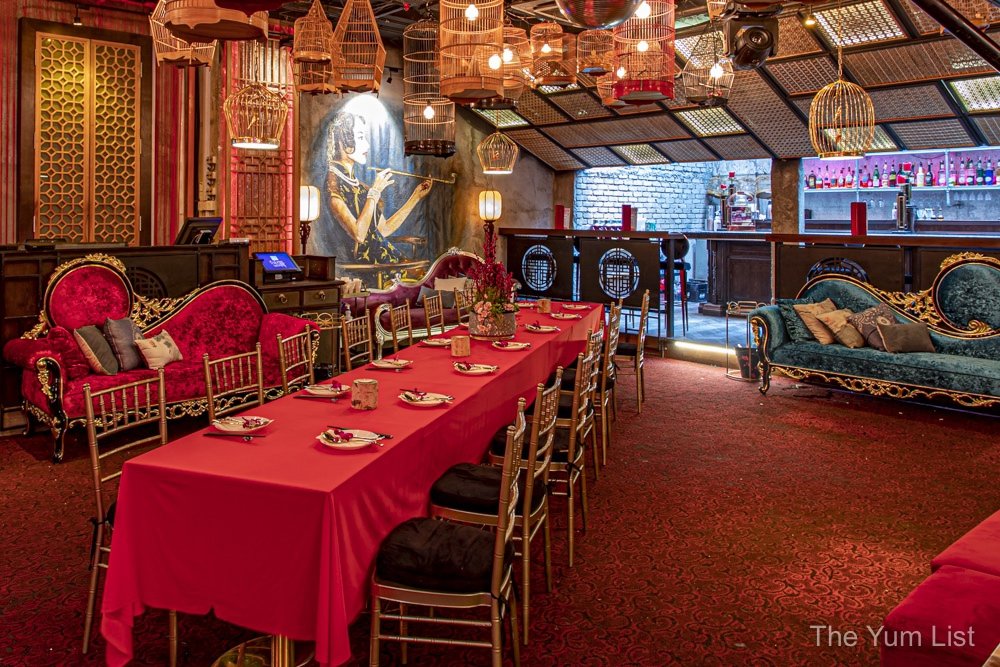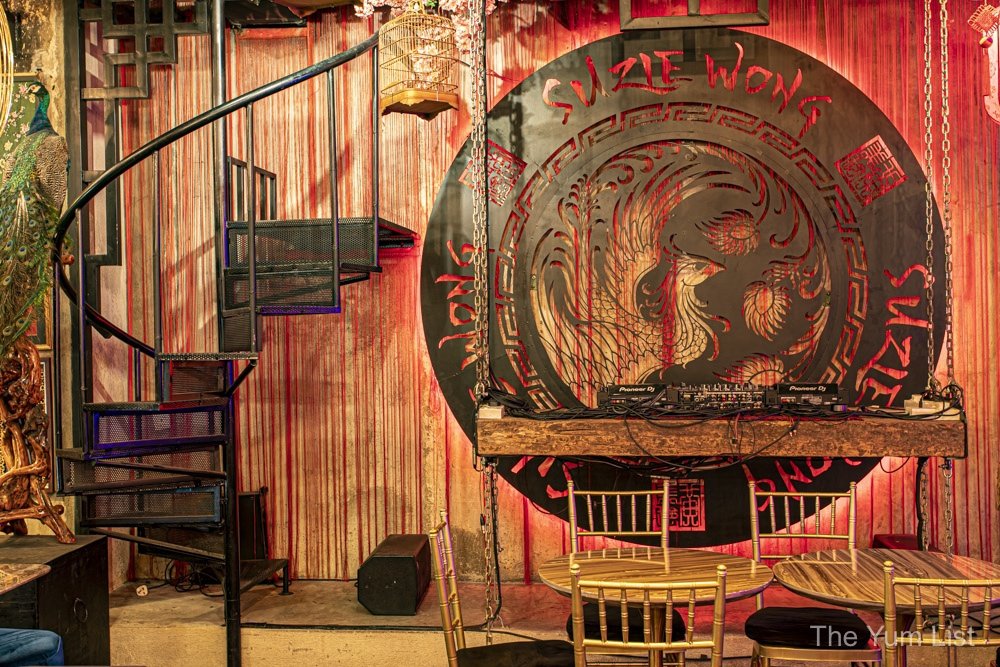 Guests can be seated anytime from 7 pm onwards with the first of three cabaret performances beginning at 7:45 pm. Two more are interspersed throughout the evening ending at 9 o'clock. In this evening's itinerary, we find the first a gentle warm-up with a lip-syncing act by ladies dressed in elegant cheongsams. The second show takes things up a notch with some cheeky humour woven in with the song and dance. Lastly, all ladies take the stage in a dramatic tag-team finale.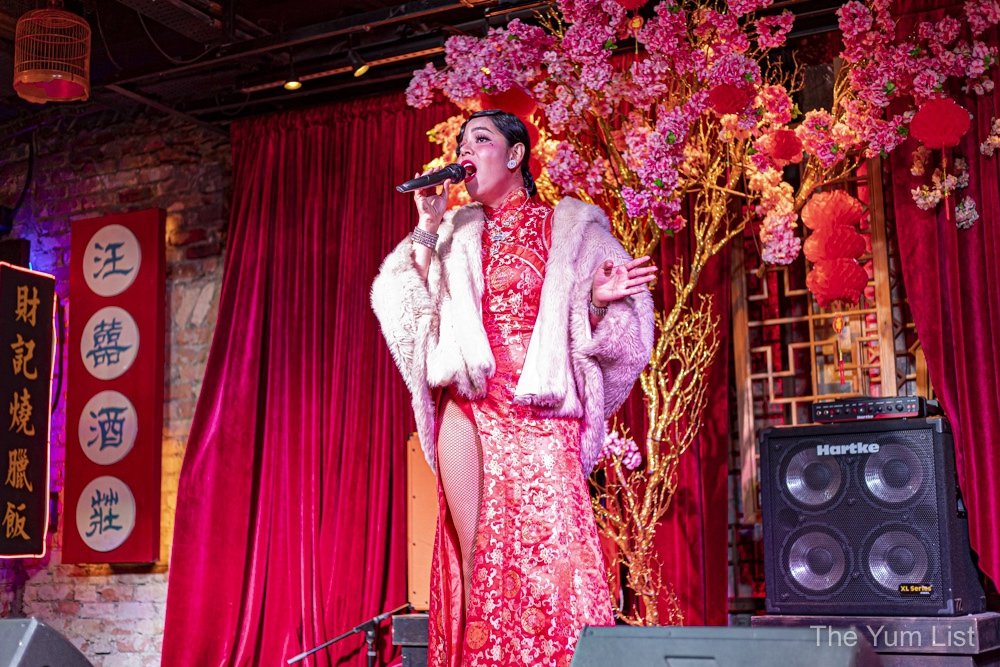 Suzie Wong Menu
As mentioned earlier, the menu and show change quarterly based on a theme. Until the end of February, a Chinese set is available for two or four people. We enjoy the set for two priced at RM158 per person, which includes six dishes, a cocktail and the cabaret performance.
A quarter roast duck and quarter crispy-skin chicken make up the barbecue plate. The skin on both is elegantly brittle, and the flesh retains maximum moisture. Scallops with vegetables add some seafood variety. Lightly stir-fried with chilli, dried shrimp and garlic, the primary ingredients are just-cooked, leaving the molluscs tender and the sweet peas with a fresh crunch. The vegetable course consists of a bounty of vegetables served steaming-hot in a clay pot, and our chosen rice recipe, fried with silverfish and diced chicken, is flavourful and filling.
The meal concludes with dessert and a cocktail. Nian Gao, a traditional recipe of sugar, rice flour and water is brown due to the caramelized sugar and coated with shredded coconut. The sweet is soft, easy eating with a little texture thanks to the coconut. The craft cocktail, An Abundance of Joy, is an excellent digestive. Hennessy, orange liqueur and chrysanthemum tea combine giving depth of flavour and a warm, smoky finish.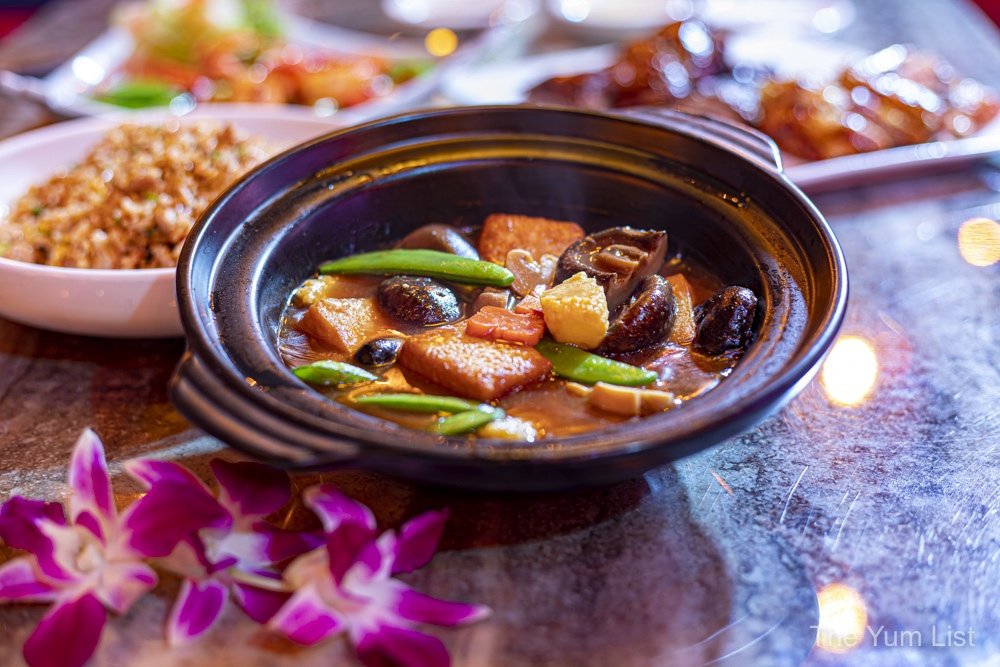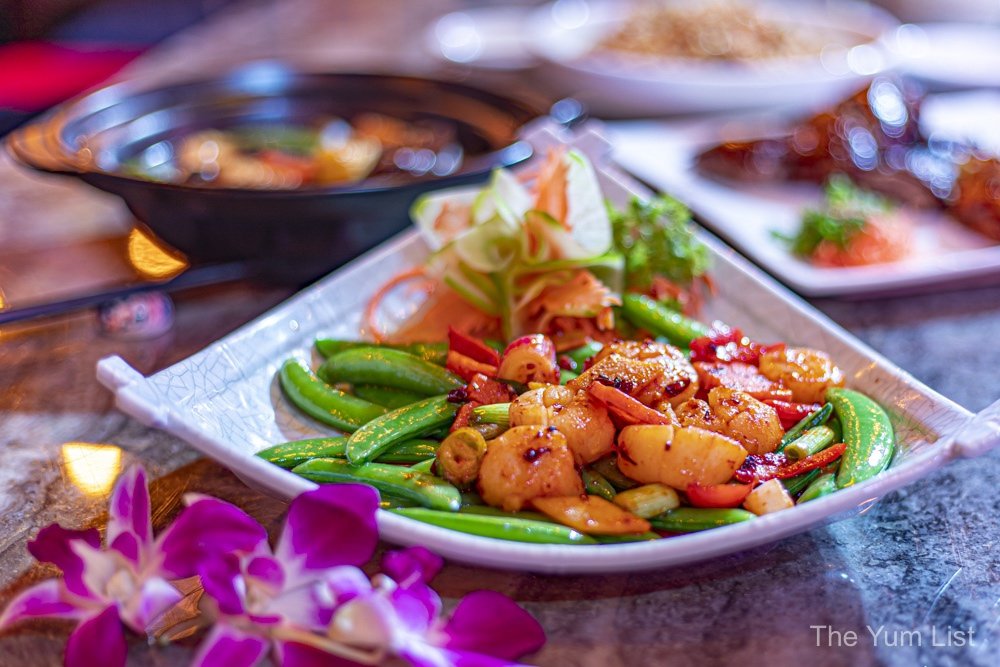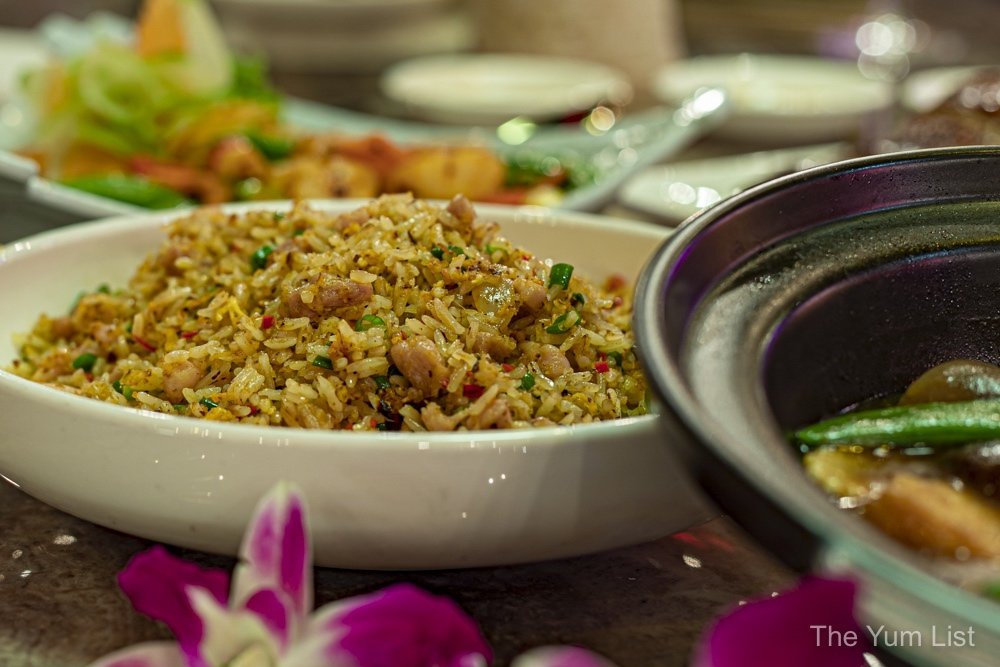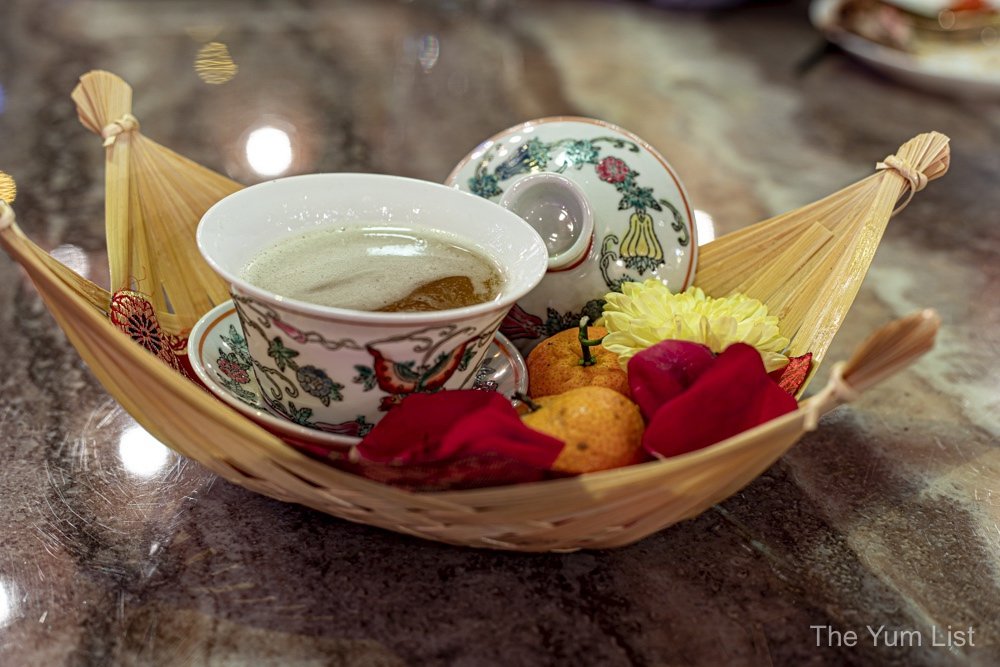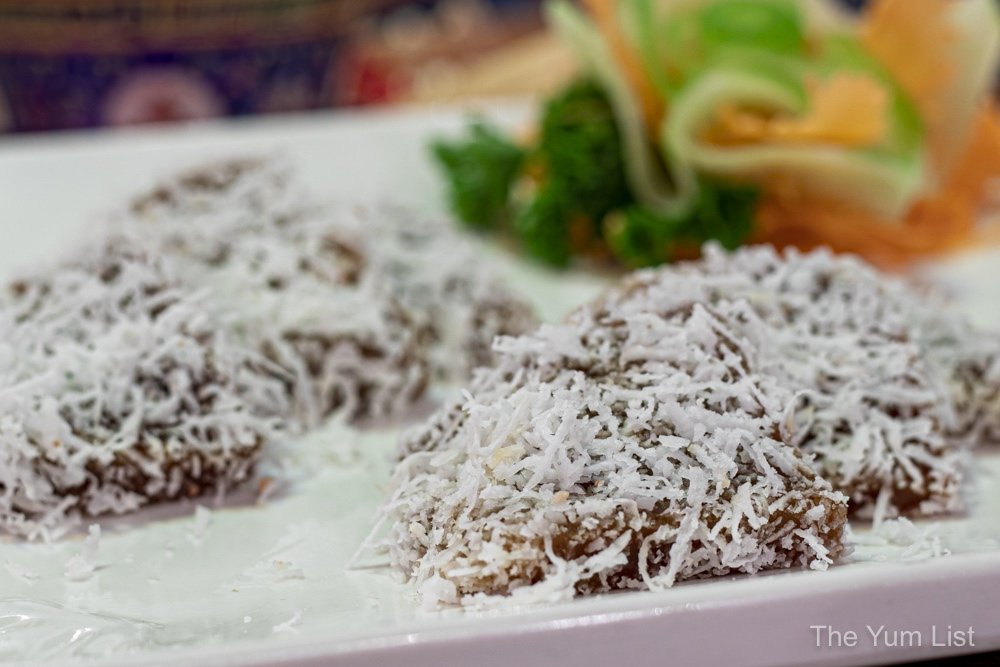 Cabaret Kuala Lumpur Review
The introduction of dinner and a show Thursday nights at Suzie Wong KL is very welcome, especially for early risers like me who enjoy a live performance but don't want to sacrifice their sleep to get it. The food is good quality, happy hours make drinks affordable, and the cabaret adds a spark of fun to a weeknight.
Check out Suzie Wong's website and social media pages to find the latest menu and theme.
Cabaret Kuala Lumpur
Suzie Wong
Wisma Lim Foo Yong
86 Jalan Raja Chulan
Kuala Lumpur 50450, Malaysia
www.facebook.com/suziewongasia/
www.suziewong.asia
+6 017 226 6480
* Reservations required for tables with a 50% deposit. Minimum spend for the sofa and table seating up to 12 pax is RM2000. For a table fitting four to five people, there's a minimum spend of RM400.
** Dress-code applies (long pants, collared shirt, closed shoes for men)
Cabaret Show Kuala Lumpur Performance Hours
Dinner & Show: every Thursday 7 – 9 pm
Friday & Saturday: beginning 10:45 pm