Rage Coffee Bangsar
Words: Monica Tindall
Photos: Rich Callahan
Rage Coffee
Rage Coffee bases their concept around the three Rs – Relationships, Revitalization & Reinvention. They aim to build partnerships and combine creative endeavours to enrich communities while keeping them energized with plentiful caffeine. With an impressive 12 outlets around Kuala Lumpur, they pledge to serve the metropolis with good vibes and delicious brews. Today we're at their original branch in Bangsar.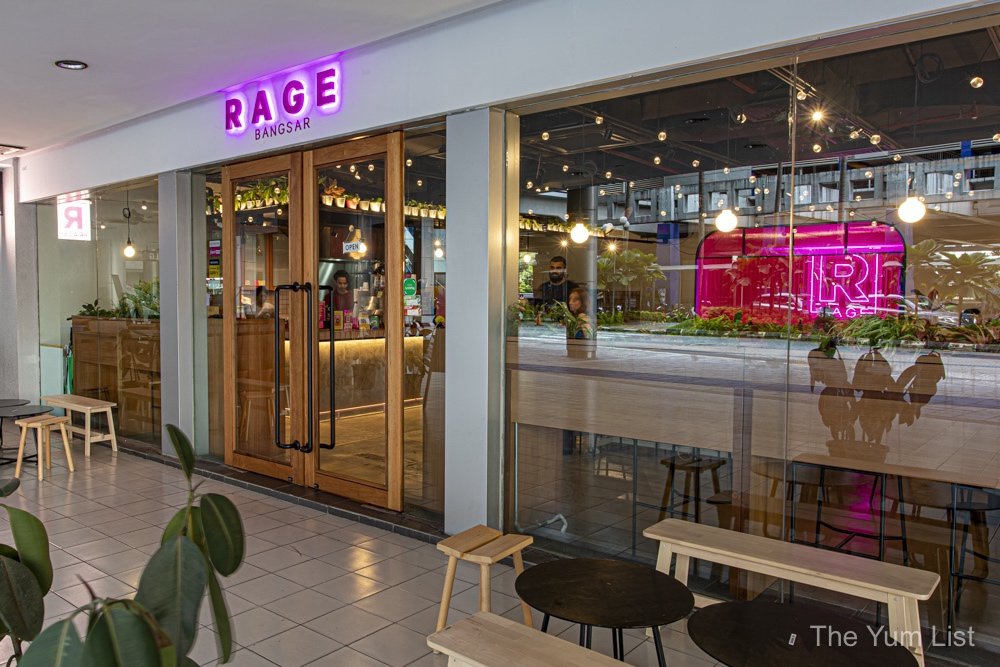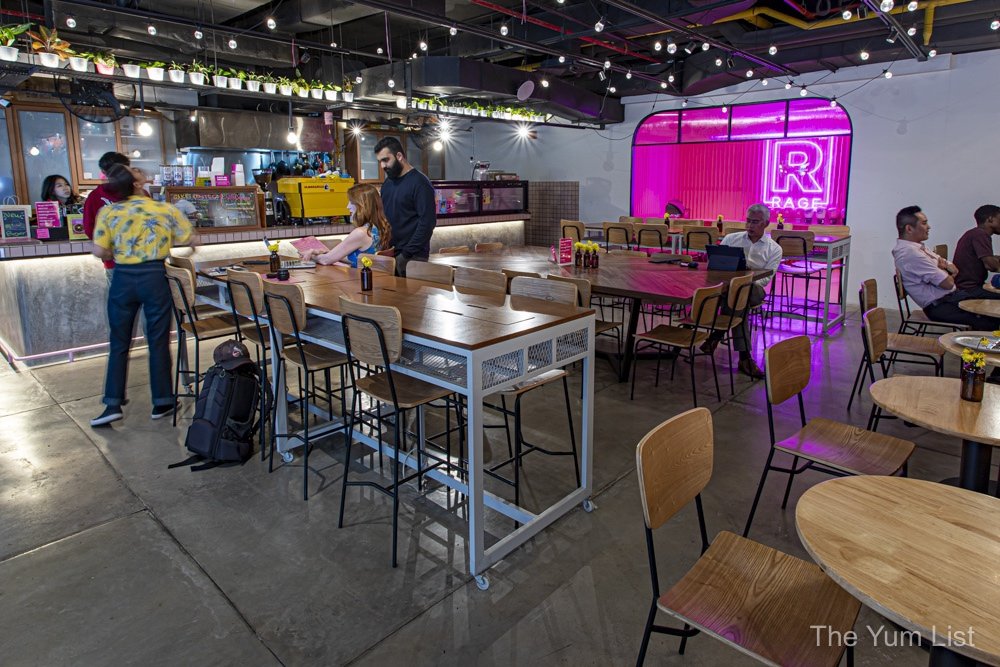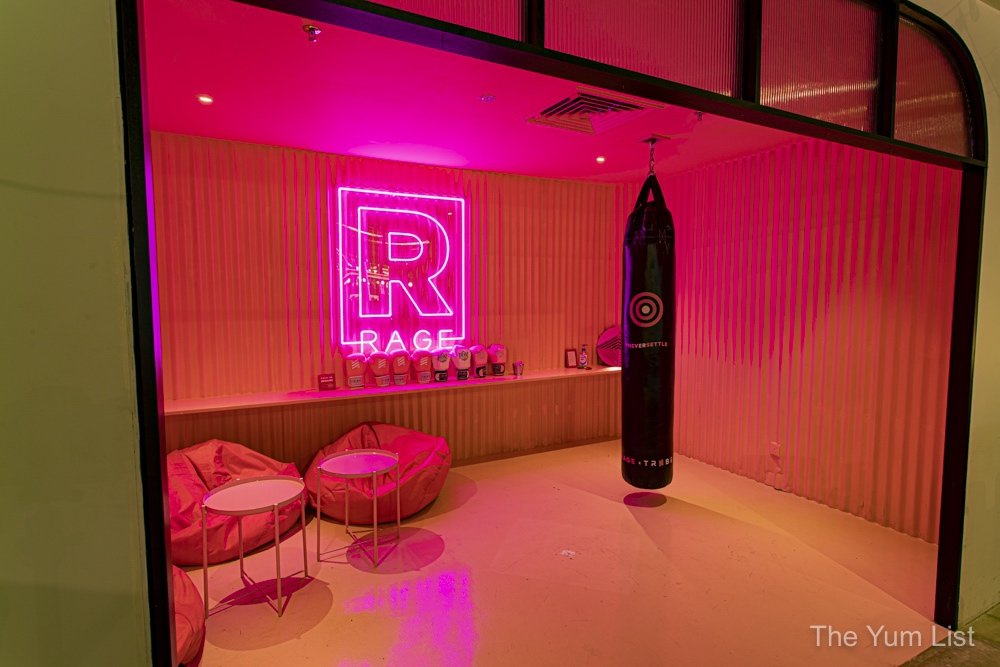 Rage Coffee Bangsar
Indoor and outdoor seating offers many spaces for collaboration. Long tables, charging stations, racks under the tables to keep your work gear, and speedy Wi-Fi encourage guests to get on with their own business or foster new alliances. A punching bag out back might temper any work-related stress but can also earn you a coffee. Hit the sack for 15 seconds straight, film it as proof, and the friendly barista will reward you with a cup of joe of your choice.
Rage Coffee Menu
Rage Coffee's food menu is a pleasant mix of local and western recipes with many choices for the contemporary diet. We're impressed with the number of vegan and vegetarian options along with milk alternatives for beverages.
All Day Breakfast Bangsar
Heading to the all-day brekkie menu, we start out with something sweet, French Toast and Homemade Marmalade (RM 17). This traditional milk and egg dish can be made vegan by switching out the eggs and dairy and using soy and coconut milk instead. Without the egg, the toast is a little softer, but the sourdough mattress is hearty enough to maintain some structure. The marmalade is chunky with just the right level of sweetness: a jar to take home, please?
Who said vegans can't have a big brekkie? At Rage Coffee, The Big Morning Glory Brekkie (RM 20) is 100% plant-based. A generous plate holds scrambled tofu with local spinach, tempeh, house-made beans (still firm, full of flavour), mushrooms, salad lightly drizzled with sesame dressing and a slice of sourdough. The bread is excellent; crunchy crust and aerated spongy middle. Due to the tempeh spending 24 hours in a marinade of dark soy sauce, chilli and spices, the flavours are really infused into the thin strips of fermented soy.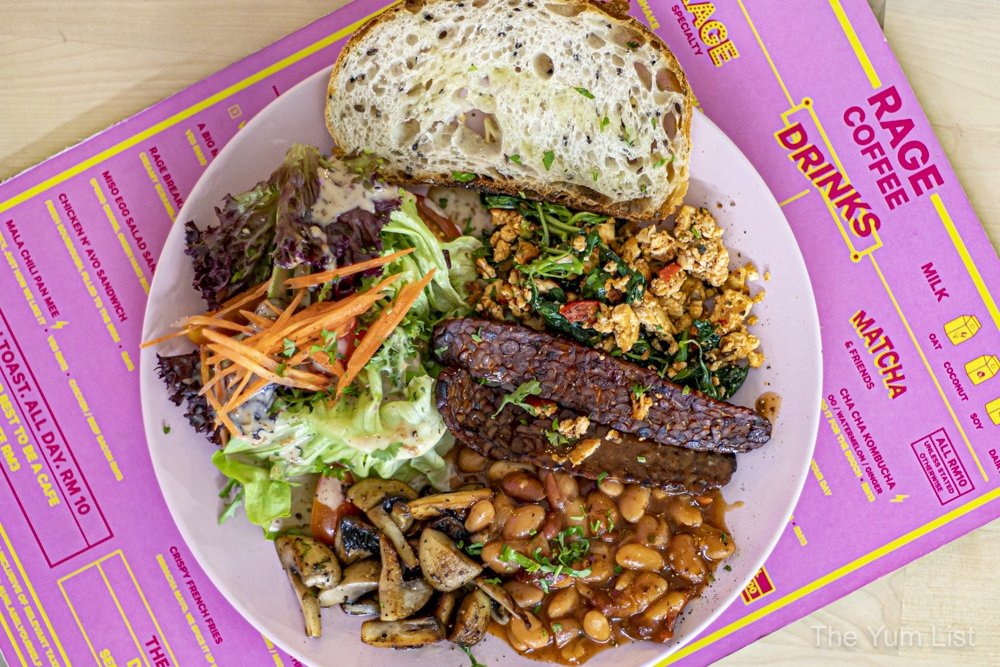 Pasta
Pasta dishes at Rage 2.0 are straightforward and affordable. We choose the meat-free option of Pesto Pasta (RM 16). A dark green sauce including toasted pine nuts, green beans and garlic slices is lavish over spaghetti – no complaints about generosity here.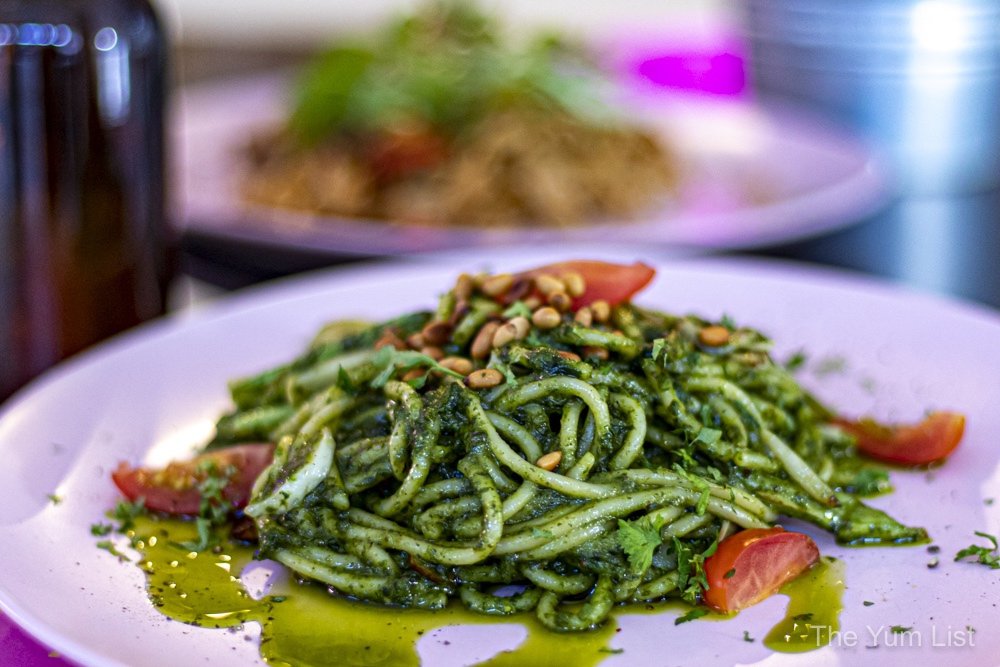 Lunch
A distinctly local option, Mala Chilli Pan Mee (RM 12), is a tasty choice if you enjoy a bit of heat. Resembling a Vietnamese dish with its pile of fresh greens – coriander and shredded cucumber – it sure looks enticing. Flat noodles have been wok-fried together with shallots and chilli. The Sichuan peppercorn leaves a slow burn on the tongue, and the noodles have a good texture to them, a little firmer than other varieties of Malaysian noodles. We like them.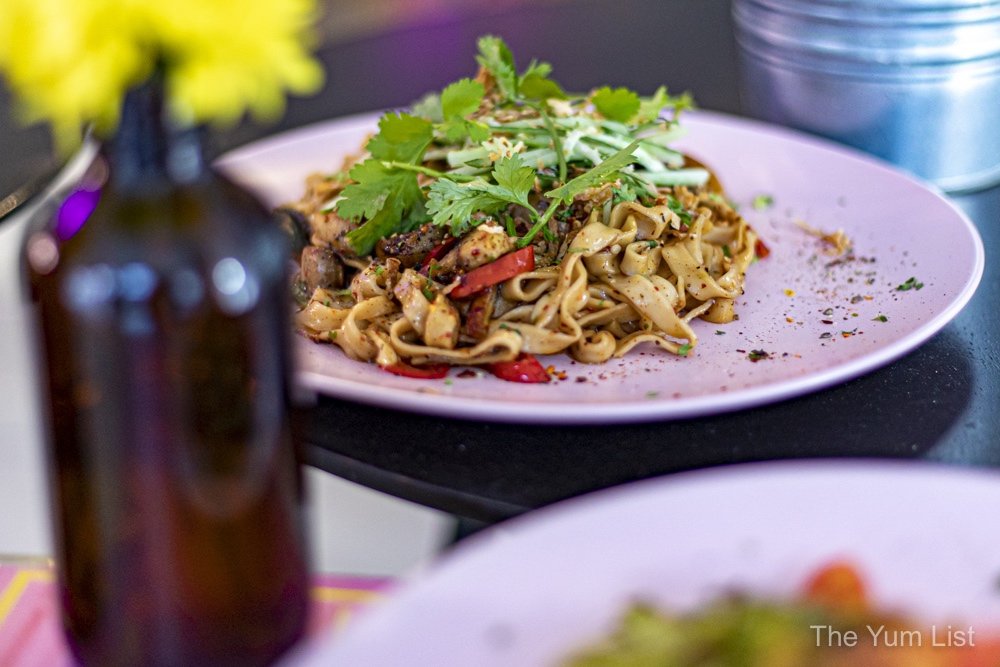 Rice Bowls
We find more vegetarian choices in the rice bowls section of Rage Coffee's menu with the Tempeh Rice Bowl (RM 15). Cubes of tempeh are a fantastic texture; a thin crunchy coat and soft middle. Lovely long grains of basmati rice and a little patch of leafy greens and cucumber bulk up the tempeh. Don't miss the fresh, house-made sambal on the side; it completes the meal.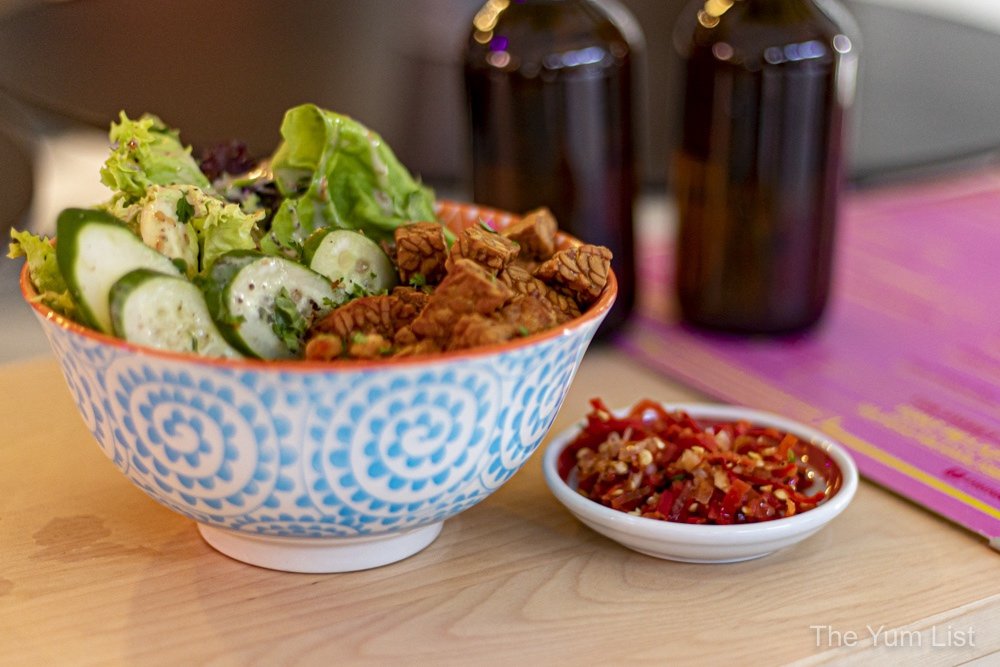 Sandwiches
Sandwiches too can be found minus animal flesh and the Miso Egg Sandwich (RM 14) is a good a choice as it comes with a black or white coffee included in the price. Buttery brioche slices envelop a hard-boiled egg bathed in potato salad. It's surprisingly good for a humble egg sandwich.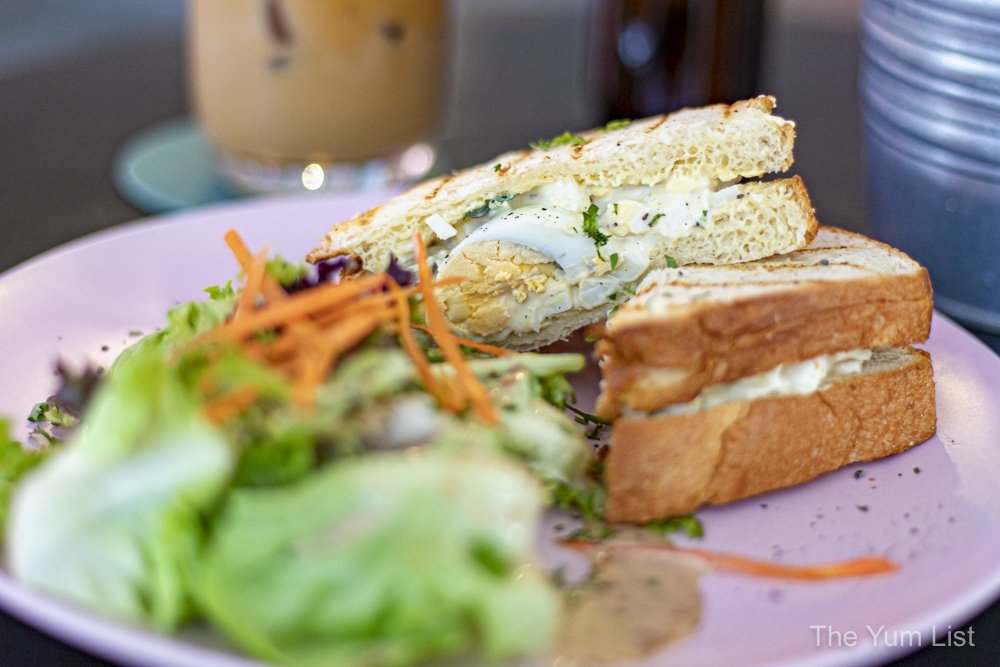 Dessert
At Rage Coffee, both the Vegan Brownie (RM 10) and Vegan Banana Bread (RM 7) are gluten-free and refined sugar-free. The first is not as dense as a traditional brownie. Instead, it's the consistency of a heavy cake. A sticky, melted marshmallow and Hershey's chocolate compensate with their gooiness. We're rather fond of the banana bread and its moistness. It is a great snack any time of day.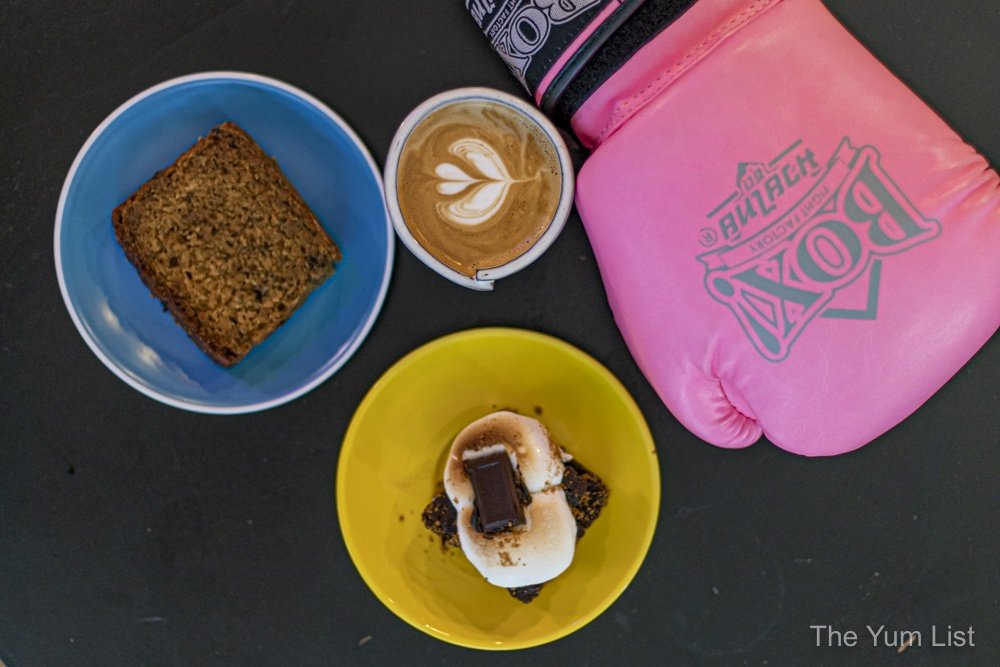 Coffee in Bangsar
Of course, caffeinated beverages are of high importance at Rage Coffee, and their partnership with local roaster VCR shows their commitment. A blend from Brazil in a medium roast is currently in the hoppers. It's harmonious in balancing bitter and sour notes and does well both with (RM 9) or without milk (RM 8). Milk alternatives are aplenty with oat, coconut and soy available for an additional RM 2. Coffee lovers should be happy to know that you can get buy one coffee and get another for free daily from 3 – 7 pm!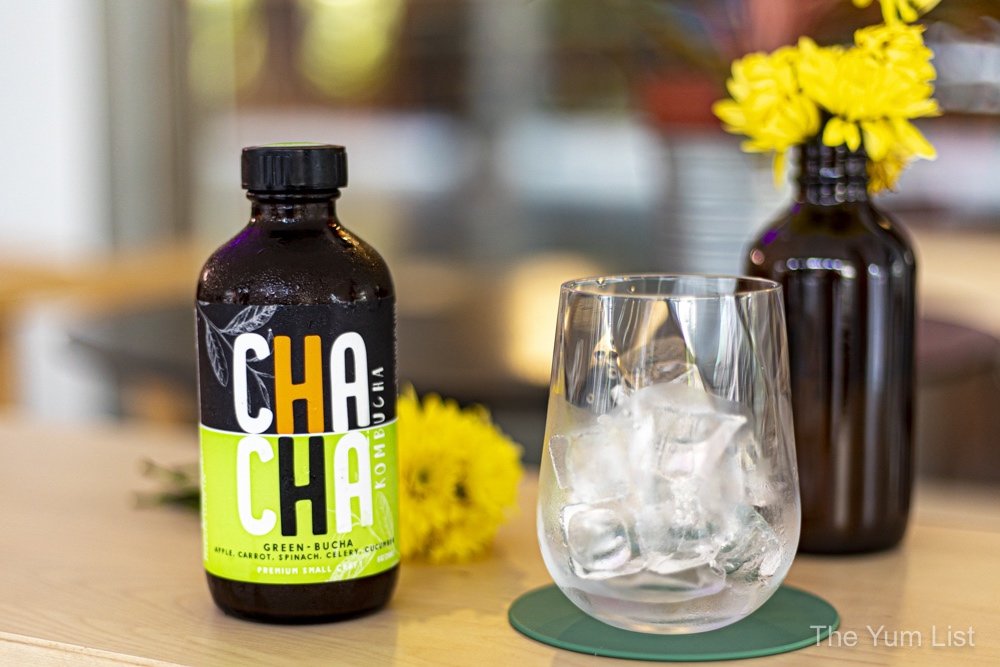 Taking a detour from the standard, Matcha Gula Melaka (RM 10) is too intriguing to turn down. Given a local touch with desiccated coconut and palm sugar syrup, it cuts the edge off the bitterness often found in green tea. Another non-coffee possibility is kombucha – a personal favourite. At present, local producer Cha Cha is supplying a variety of flavours. The Green-Bucha (RM 13) made with apple, celery, cucumber, carrot and spinach add a boost to the already nutritionally packed beverage. The team at Rage Coffee call it "salad in a bottle."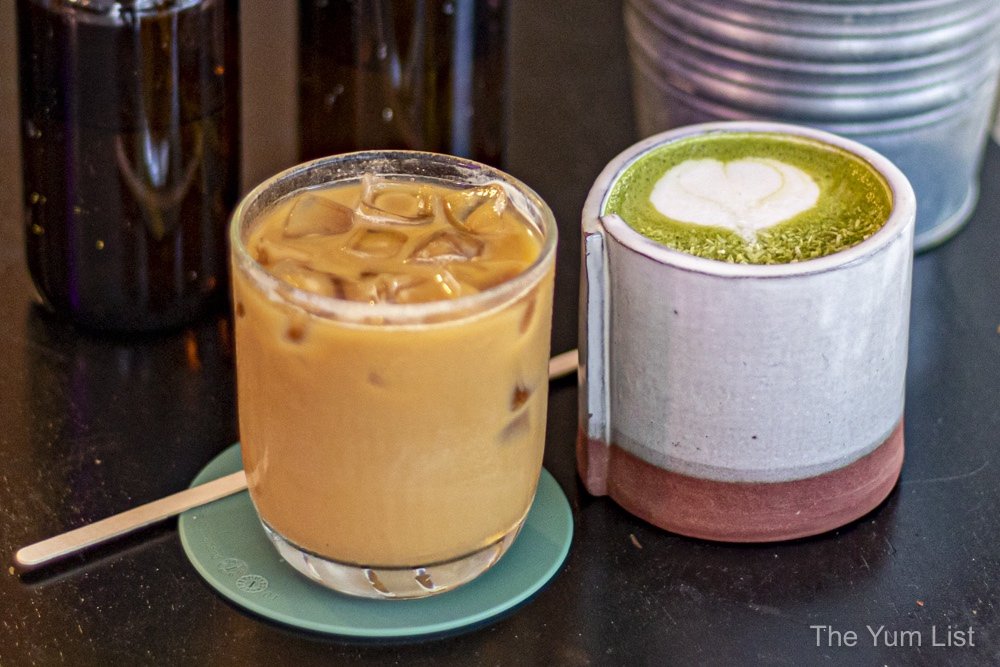 Rage Coffee Bangsar Review
The team at Rage Coffee back up a decent brew with affordable meals. There are plentiful plant-based options and milk alternatives for drinks. The setting is vibrant, and the team are friendly.
Reasons to visit Rage Coffee Bangsar: good coffee; milk alternatives; lots of plant-based recipes; pleasant setting.
Rage Coffee Bangsar
LGF-3A, Menara UOA
Jalan Bangsar Utama 1
Bangsar, Kuala Lumpur, Malaysia
www.facebook.com/DrinkRageMY
Rage Coffee Bangsar Opening Hours
Monday to Friday: 7:45 am – 8 pm
More on KL's cafe scene here and check out other eateries in Bangsar here.