Zipangu Valentine's Menu 2020
Monica Tindall
Valentine's Day is tomorrow so if you have not yet planned something for the love of your life, you better get a move on! Shangri-La Kuala Lumpur is switching things up a bit for this year's celebration of love with its Japanese restaurant, Zipangu Valentine's Menu 2020. If your sweetheart is a fan of well-plated recipes using the freshest of ingredients, this might be what you are looking for.
Zipangu is a tranquil location with its Zen-style design. The entrance goes right past the bar, and the maze of glass and bottles on the walls is an impressive sight. Inside, warm timber dining tables are bordered by an open kitchen on one side and a glass boundary on the other. Overlooking greenery, a bamboo garden and water feature, a connection to nature is maintained despite its city centre location.
Zipangu Valentine's Menu 2020
Appetizer
Zipangu Valentine's Menu 2020 begins with a pretty seasonal appetizer. Today it's a cocktail glass of vibrant spring colours. Sea urchin pudding with consommé jelly is topped with a plentiful serve of salmon roe and micro purple flowers.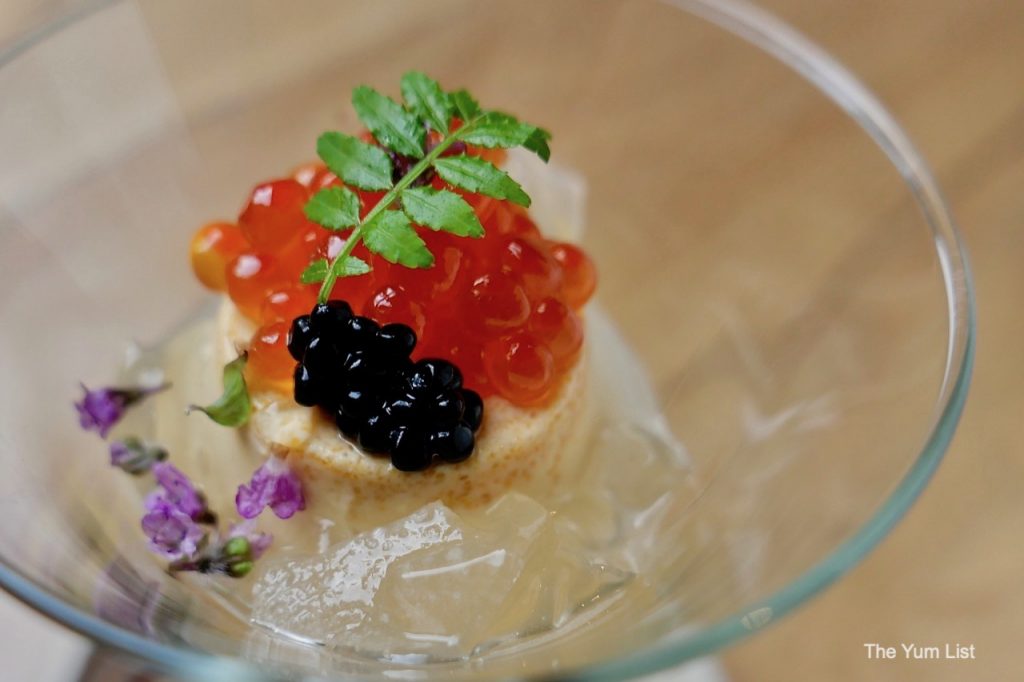 Assorted Sashimi
It would only be appropriate to have a selection of fresh sashimi in such an extravagant meal. Today's catch sees thick slices of tuna and yellowtail in a delightful presentation over ice. A bamboo mat adorned with leaves, flowers and seaweed holds a glass of ice tipped on its side. From the rim spills the raw fish. We couldn't ask for fresher produce.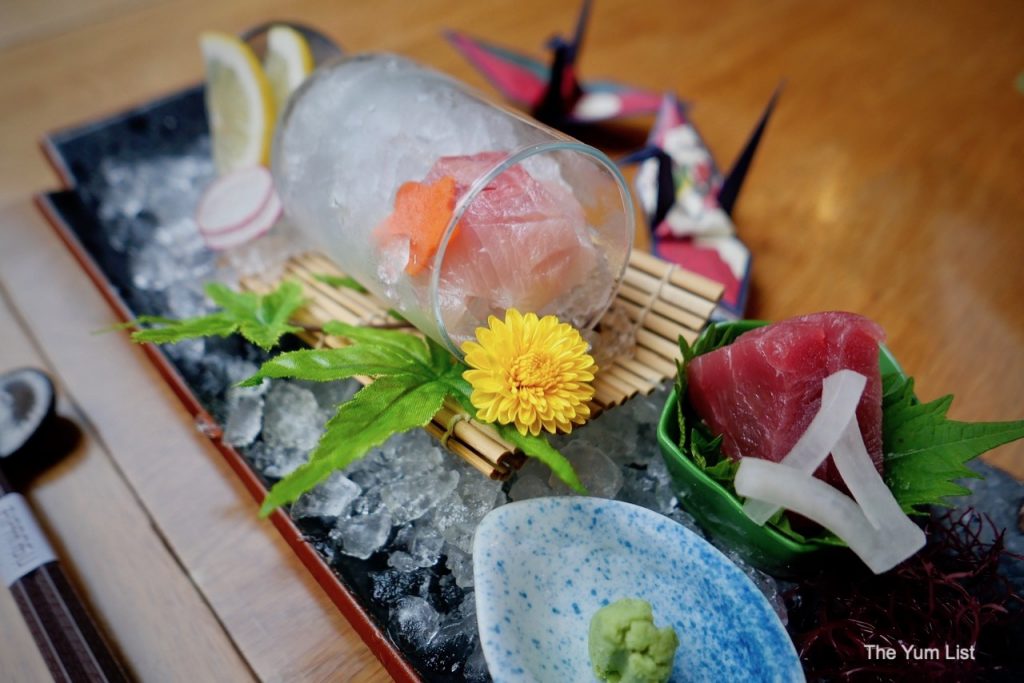 Hot Dish
The hot items in Zipangu Valentine's Menu 2020 see an elevated version of chawanmushi made with foie gras, and assorted tempura. The former is sinful with its fatty explosion of sweet and savoury in the first bite. In contrast, the second is just the right level of airy crispiness, providing a definite variation in texture. The tempura portion is generous with two prawns, a piece of sillago fish and slices of pumpkin, carrot, sweet potato, and eggplant. Both hot numbers go down a dream, balancing each other in form and flavour.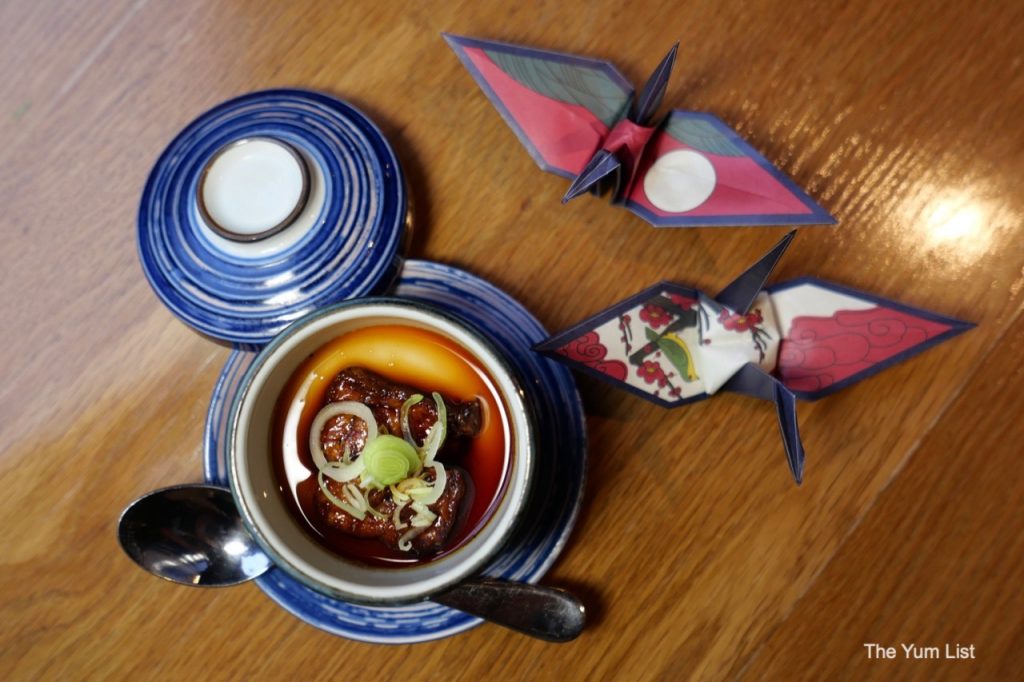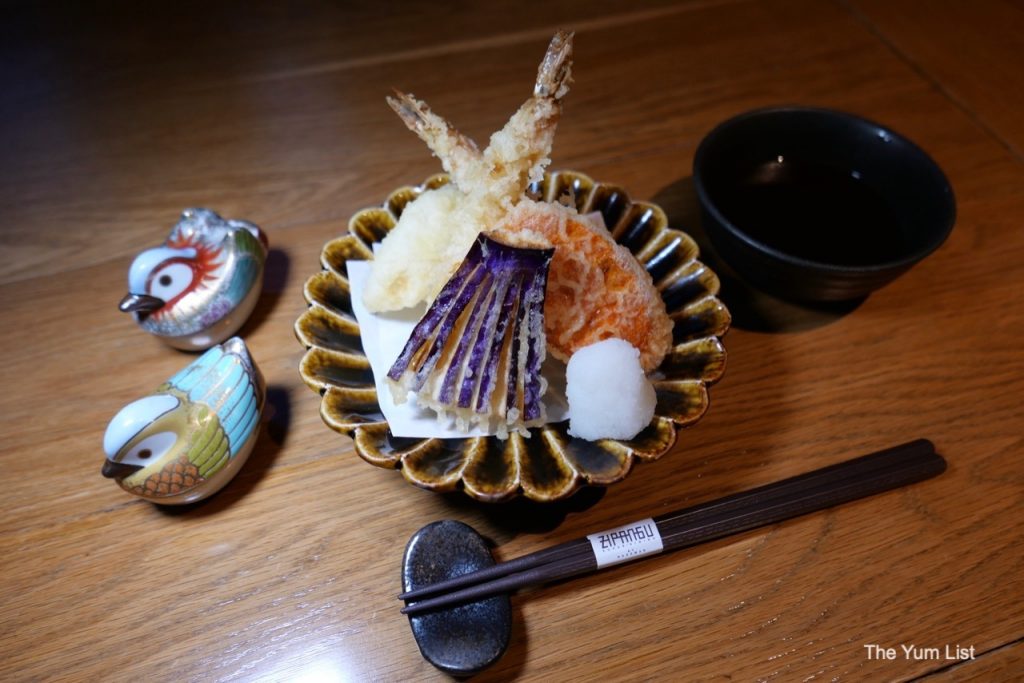 Main
While hubby enjoys seafood, he is overjoyed with tenderloin steak and salad as the main. Resembling a wrapped gift in its lidded bento box, this is the perfect Valentine present for a meat-eater. Apparently, in Japan, it is custom for the female to gift her partner chocolate on this day of love. Seeing hubby's delight here, however, I'm convinced that steak would be far more effective.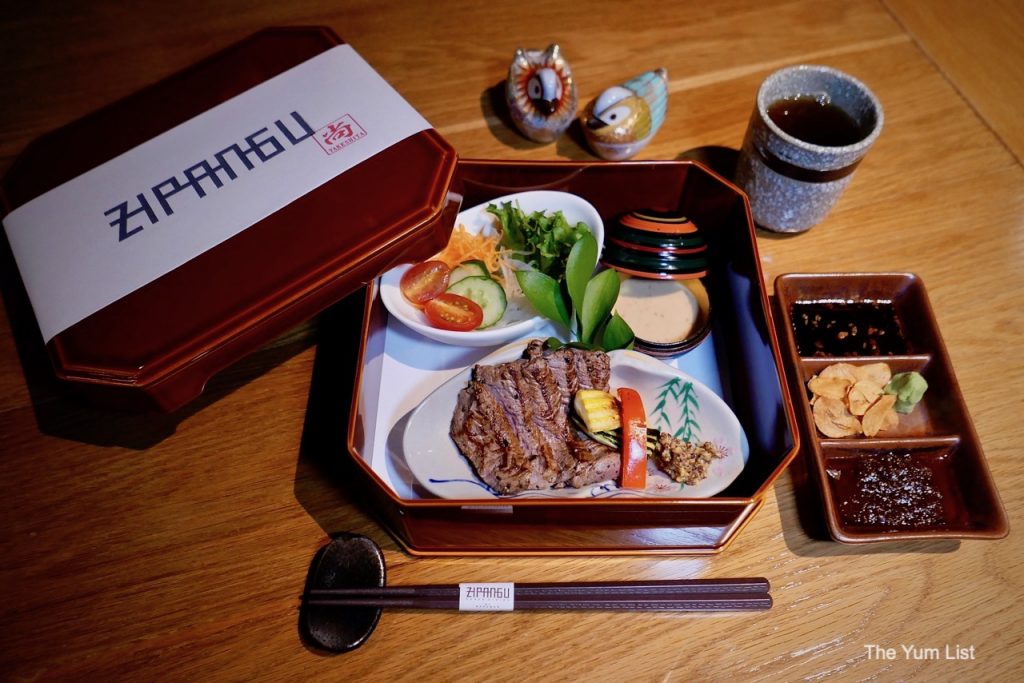 Rice
The rice course concludes the savoury portion of the meal and ensures no diners leave hungry. A platter of assorted sushi is arranged just so. Featuring salmon, squid, snow crab, yellowtail and salmon roe over sushi rice, it is a challenge to stop eating (even though we're already satiated). Lastly, a comforting bowl of miso soup warms our insides. It makes an adept segue to the sweet conclusion of the Zipangu Valentine's Menu 2020.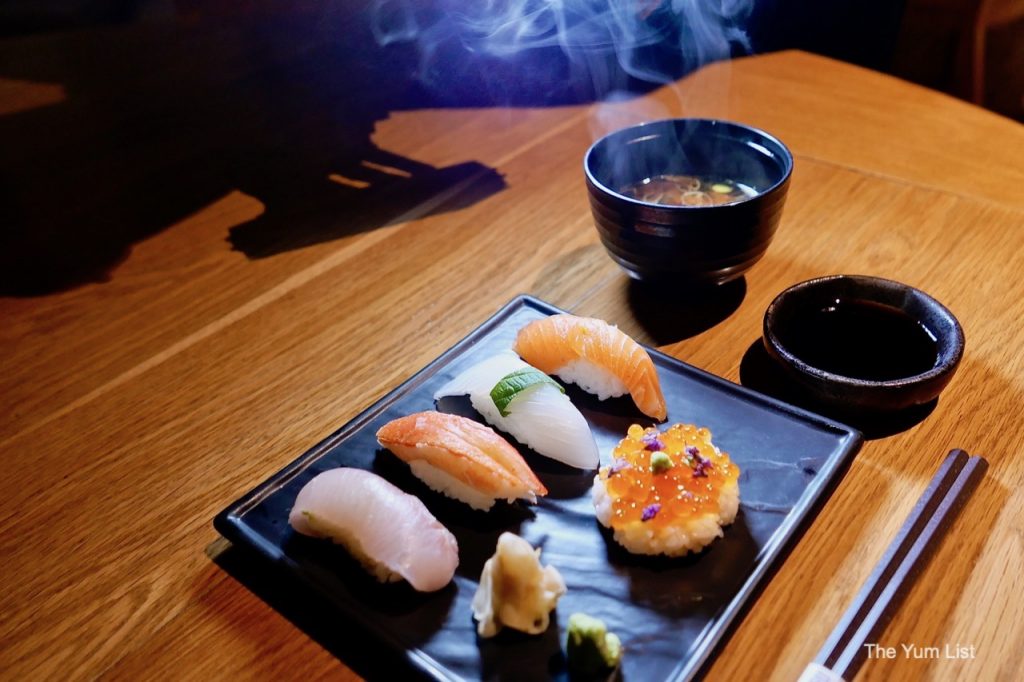 Dessert
The dessert of the day is vanilla ice cream, with a gula Melaka (palm sugar) sauce. A pond of coconut milk holds tapioca, red beans and glutinous rice balls, which add a great deal of texture to the sweet conclusion. It's a simple ending, one that we're quite satisfied with following the five previous courses.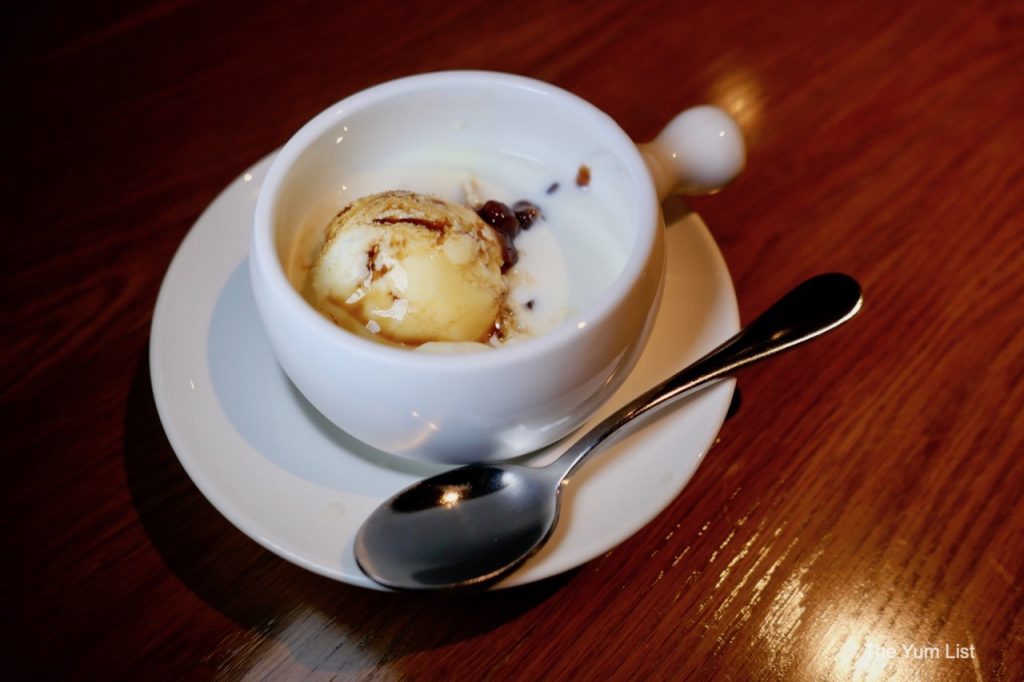 Zipangu Valentine's Menu 2020 – The Details
Book a table at Zipangu, Shangri-La Kuala Lumpur between the 10th and the 16th of February, and you'll be signing up for a six-course menu, specially curated for lovebirds. Priced at RM326 nett per person, this promotion is available between 6:30 pm and 10 pm. Bookings are highly recommended.
Reasons to indulge in Zipangu Valentine's Menu 2020: stylish setting; gracious signature Shangri-La service; high-quality Japanese meal.
Zipangu
Shangri-La Hotel Kuala Lumpur
11 Jalan Sultan Ismai
Kuala Lumpur, Malaysia
www.shangri-la.com/kualalumpur
+6 (03) 2074 3560 or +6 (03) 2074 3900
[email protected]
Find more ideas for celebrating Valentine's Day 2020 in Kuala Lumpur here.