Superfine KL
Words: Monica Tindall
Photos: Rich Callahan
Ampang loses, but PJ wins with the closing of The Lolla Co in Amp Walk and the reinvention of Superfine café in Seventeen Mall. While we're sad to see the former site shut down, those living around Seksyen 17 should be in high spirits over the addition of this modern café to their neighbourhood.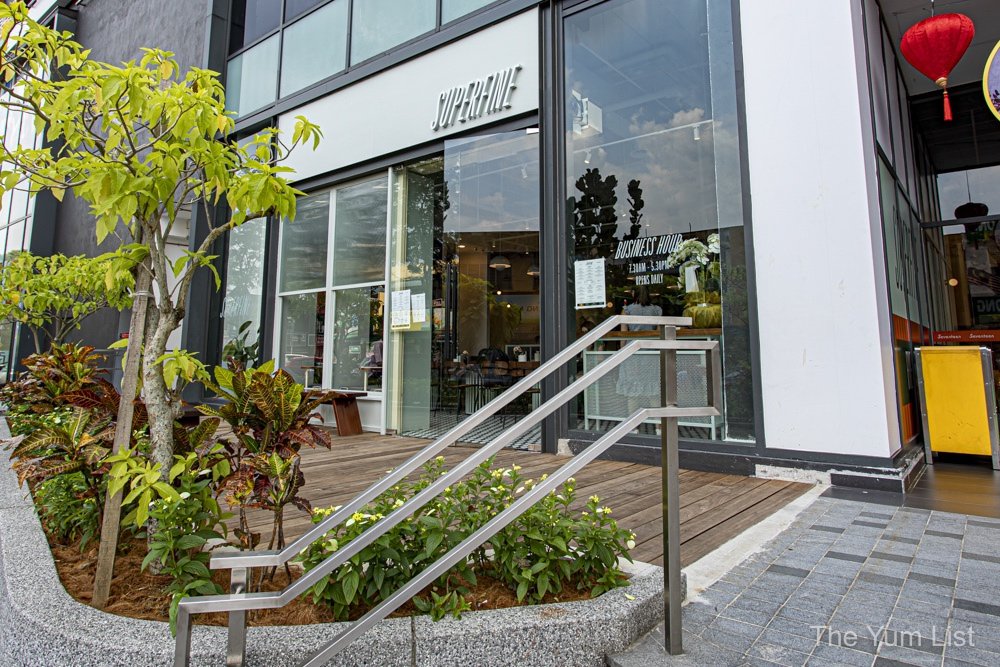 Superfine Café Seventeen Mall
Founded on excellent coffee, a cheerful contemporary setting, and a hearty and varied all-day brunch menu, Superfine is sure to be a hit no matter the location. On the ground floor, across from AEON MaxValu Prime Supermarket, it's an easy find. Our favoured seat is the long wooden table by the floor-to-ceiling windows (we appreciate the natural daylight for our photos). The checker-tile floor and splash of green with potted plants makes the space feel even more welcoming.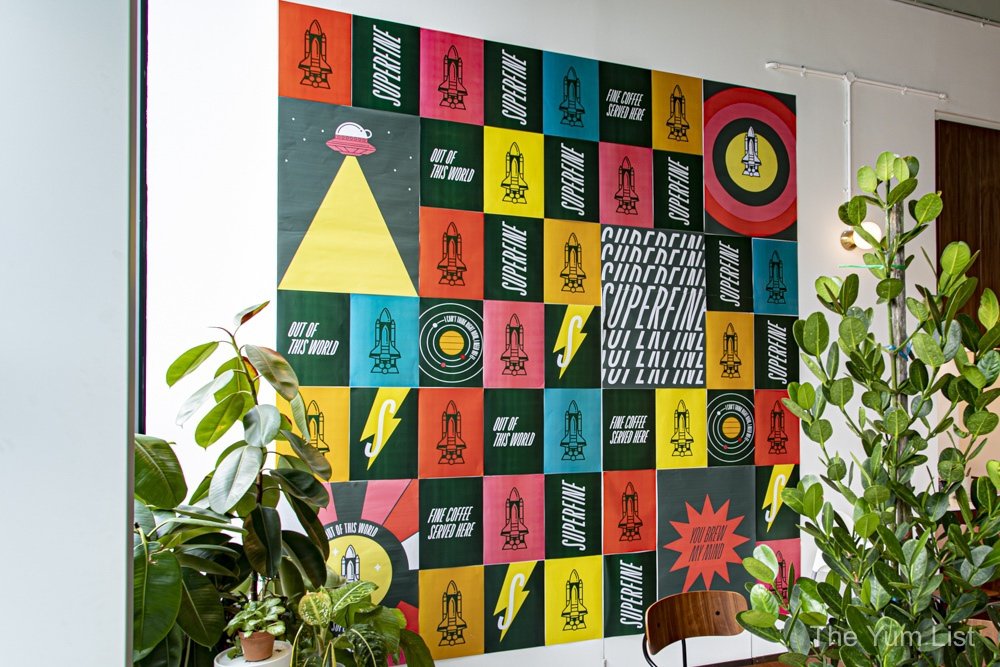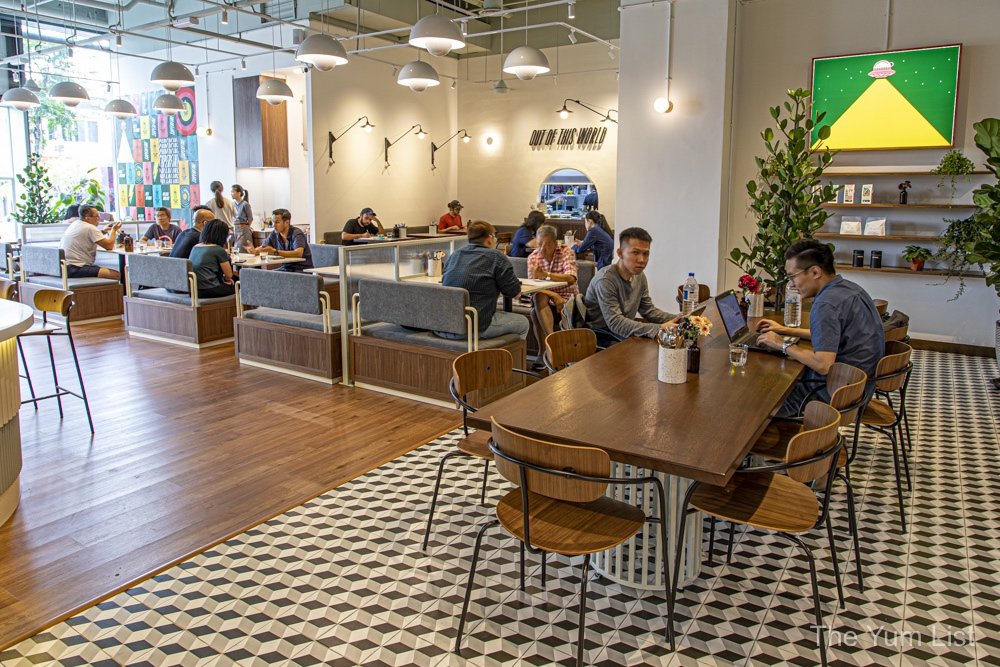 Superfine Menu
Due to the inclusion of a full kitchen in this new outlet, the menu at Superfine is much more rigorous than its earlier evolution, The Lolla Co, in Amp Walk. We're happy to see the continued healthy food component, but know many will be especially delighted with some of the heartier dishes and supplement of pork. Beginning with some plant-based recipes, we hope to load up on nutrition before getting sidetracked by the rest of the offerings.
Vegetarian Options Sekysen 17
Kicking any day off to a good start is the Superfine Bowl (RM 26). This robust mix of herbed chickpeas, crispy ma-la soybeans, roasted pumpkin, sauteed baby spinach, edamame, tri-quinoa, beetroot hummus and green tahini packs your daily serving of veg all into one bowl. It is a wonderfully balanced meal and very attractive. We love the colours on the plate.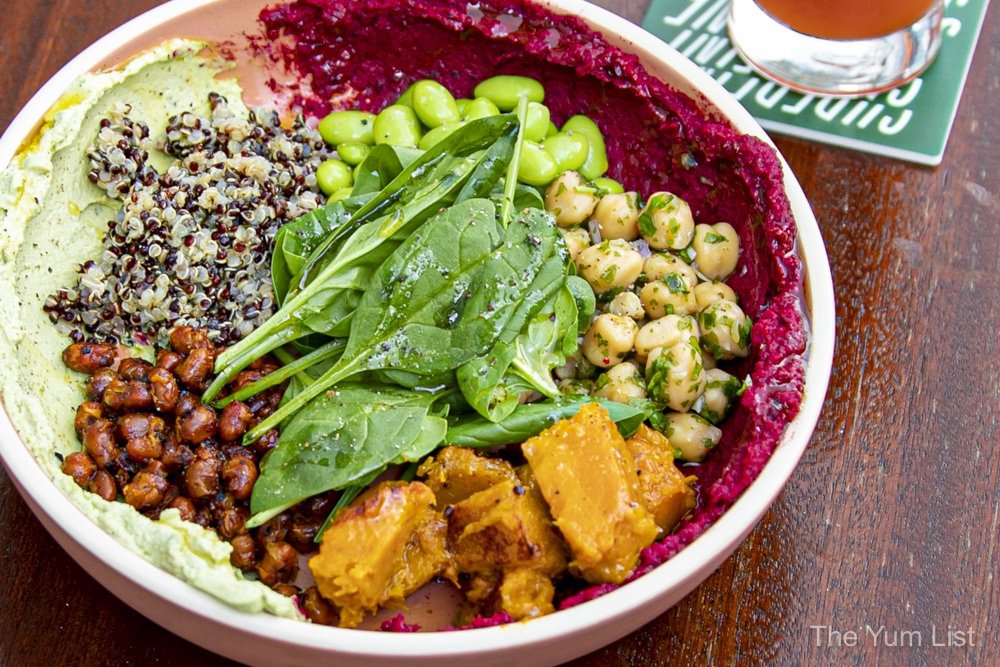 Granola was formerly one of our favourite vegetarian choices at The Lolla Co. Once more, we're happy to see this crunchy, nutty, mildly sweet oat and seed medley reinvented in the house-made Ziggy Stardust Granola (RM 18). Gula Melaka (palm sugar) and virgin coconut oil give the oats that something extra special. It's the pomegranate molasses infused chia pudding, orange-honey yoghurt, soy milk and fresh fruits, however, that turn what could be a snack into a full-fledged meal.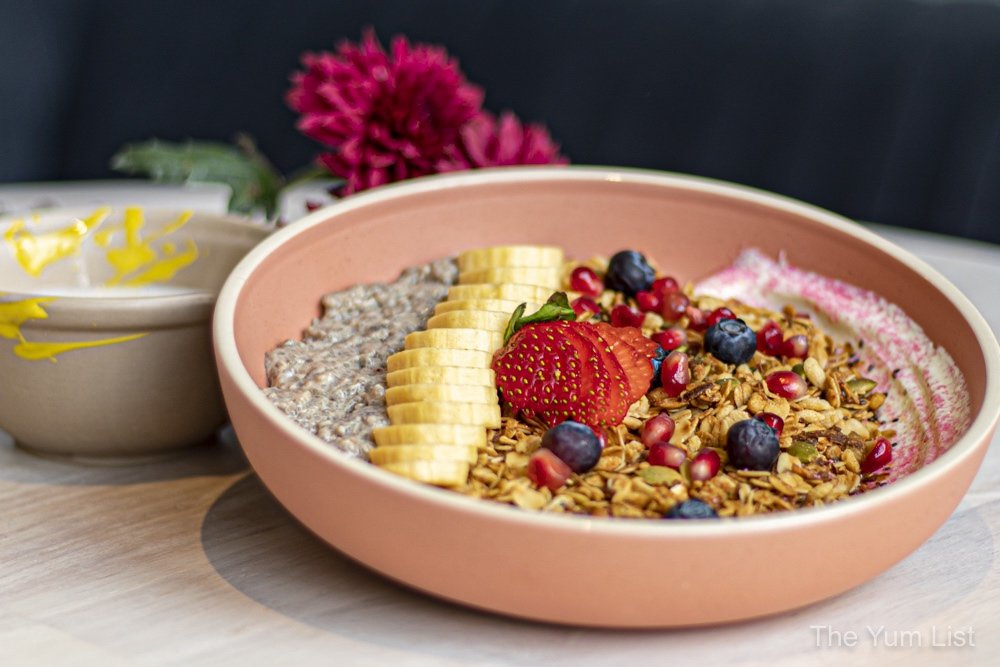 More meat-free choices are celebrated with Vegetarian Baked Eggs (RM 21). Chunky sofrito, charred eggplant puree, baby spinach, kampung eggs, sesame-soy roasted pepitas and grated Parmesan make a mouth-filling mix. Served with toasted sourdough, this is one dish you'll want to mop up to the very last drop.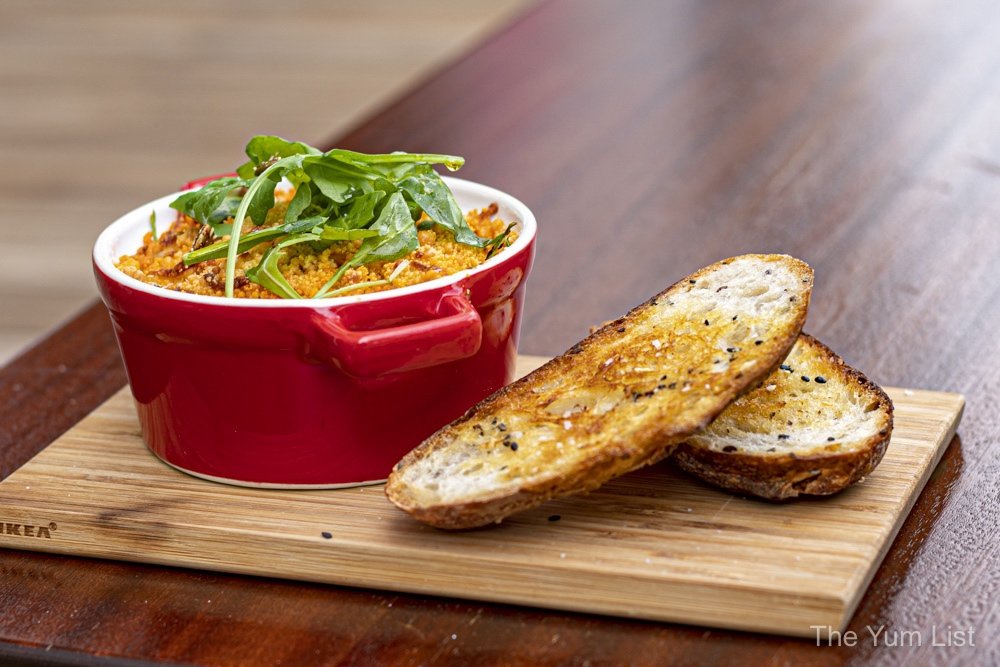 I do love my greens, and the Sauteed Greens (RM 23) keeps this nutrition nut super happy at Superfine. Its assemblage of kale, baby spinach, sweet peas, kailan and charred broccoli are sandwiched between a bed of roasted pumpkin puree and crown of poached kampung egg. It's a recipe that keeps you feeling great long into the afternoon.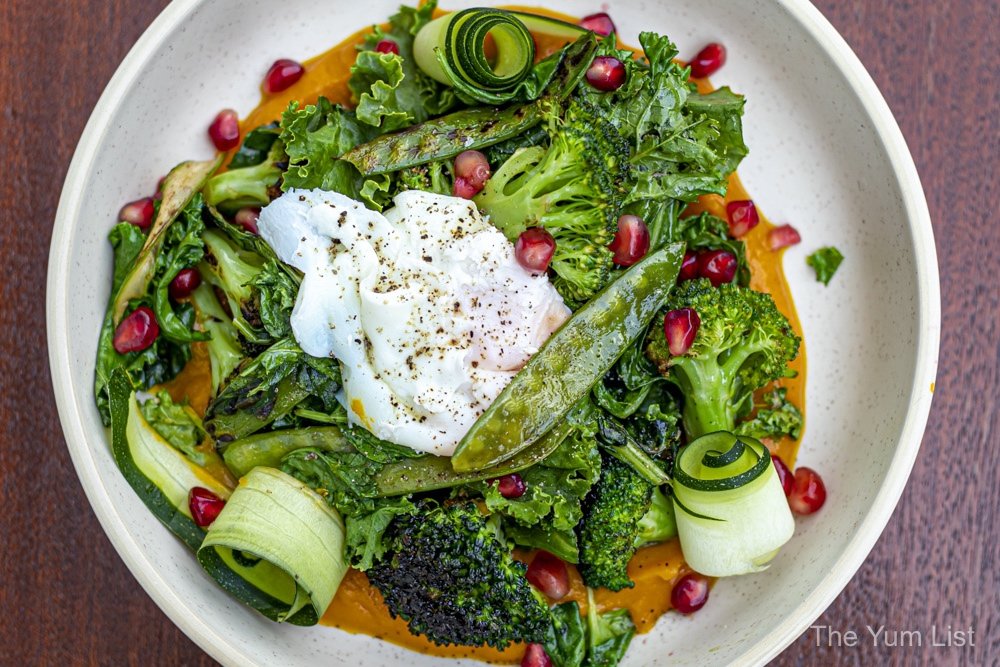 Saving the most decadent Superfine brekkie item to last, we take a moment to drool over the Malty Buttermilk Pancakes (RM 22). This lovely, fluffy stack is joined by chrysanthemum custard, berry coulis, spiced caramelized apple, nut crumble and fresh berries. The secret to the malt flavour? Horlicks! Rich does not pause any longer but rather makes quick work of what might be the best pancakes we've eaten in quite some time.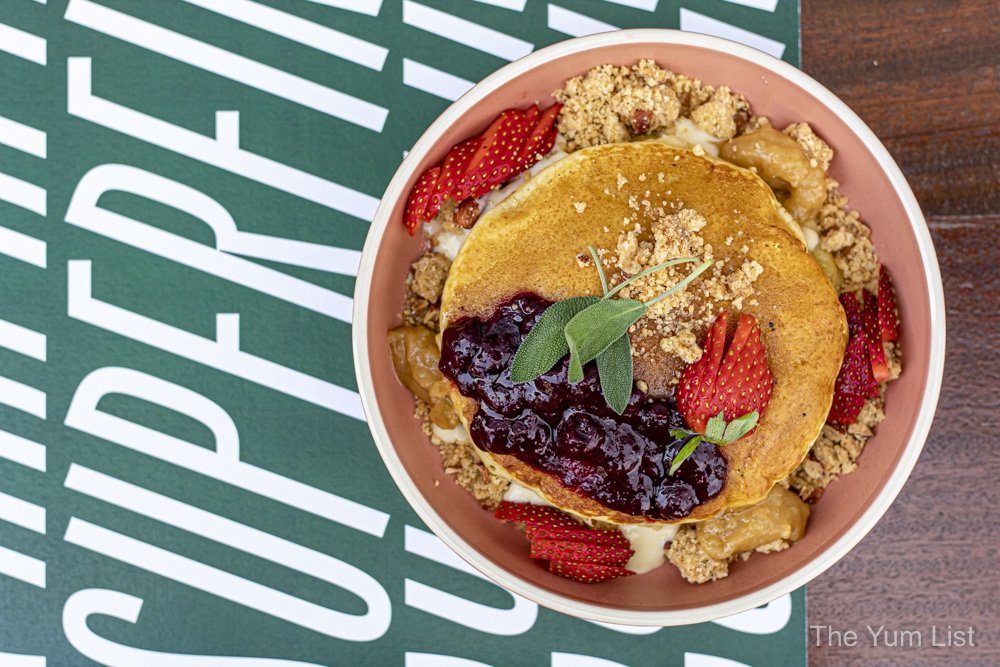 Café Food Sekysen 17
Thanks to a larger, purpose-built kitchen, Superfine is able to dispense a much more substantial menu than what was possible at The Lolla Co. Benefitting from the upscale, we can have eggs for brekkie at any time of day. Lovers of "breakfast for dinner" should find the Hash Egg Benny (RM 26) a prime example of why a good morning meal can be as equally impressive after noon. House-made hash brown, thick-cut streaky bacon, poached kampung eggs, brown butter Hollandaise and French beans sauteed in miso garlic butter deliver a delicious and hearty meal.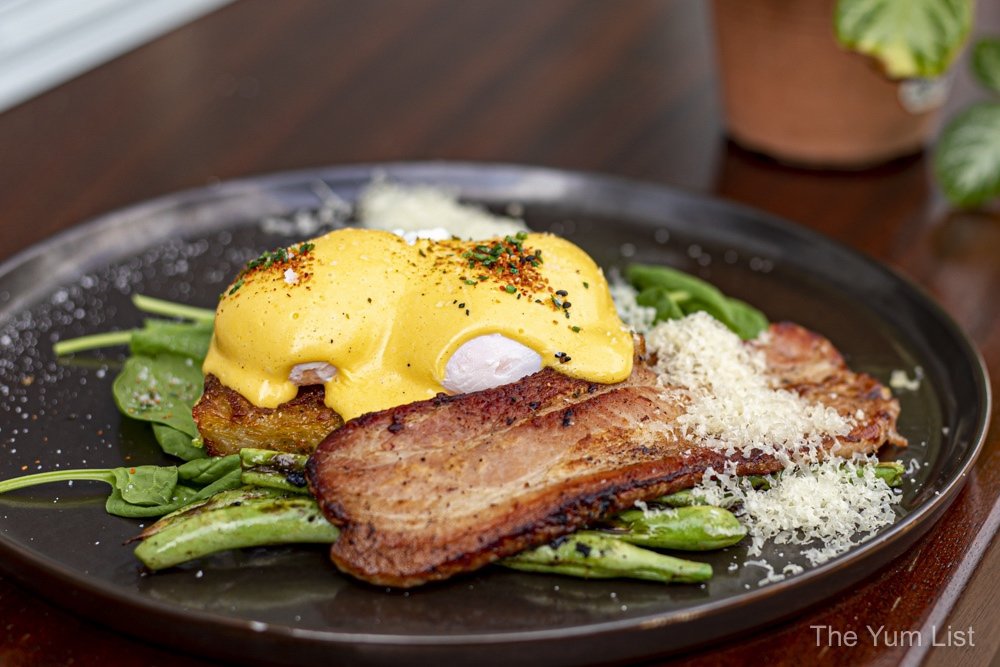 Tacos seem to have landed in KL with several restaurants trying their hand at the Mexican favourite. Superfine's most popular brekkie item, Breakfast Tacos (RM 18) are an unexpected top pick. Soft purple corn tortillas are bulked up with cheesy scrambled eggs and smashed sausages. Tomato-chilli relish and salsa roja season the filling, and a sprig of coriander acts as a garnish.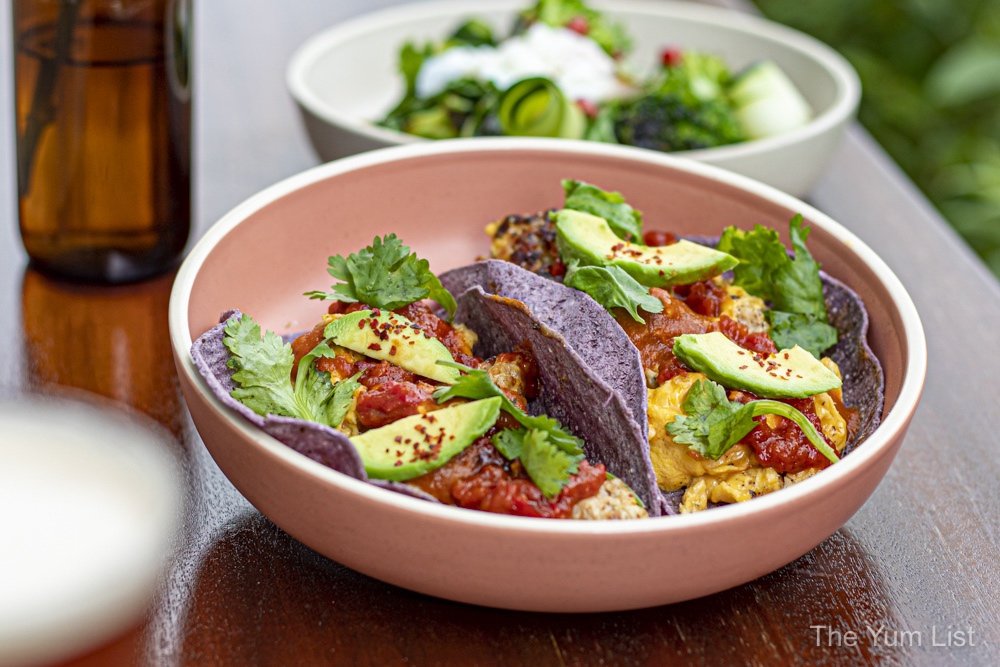 Looking a little more lunchy, the Nashville Hot Chicken Burger (RM 26) is a sight to behold. Buttermilk-fried boneless thigh has been brushed with Nashville-style hot oil and produces warmth, crunch and juiciness in the mouth all at the same time. Fresh slaw and pickles break up the butteriness of the brioche bun, and a serve of chicken-salt fries are addictive with their seasoning.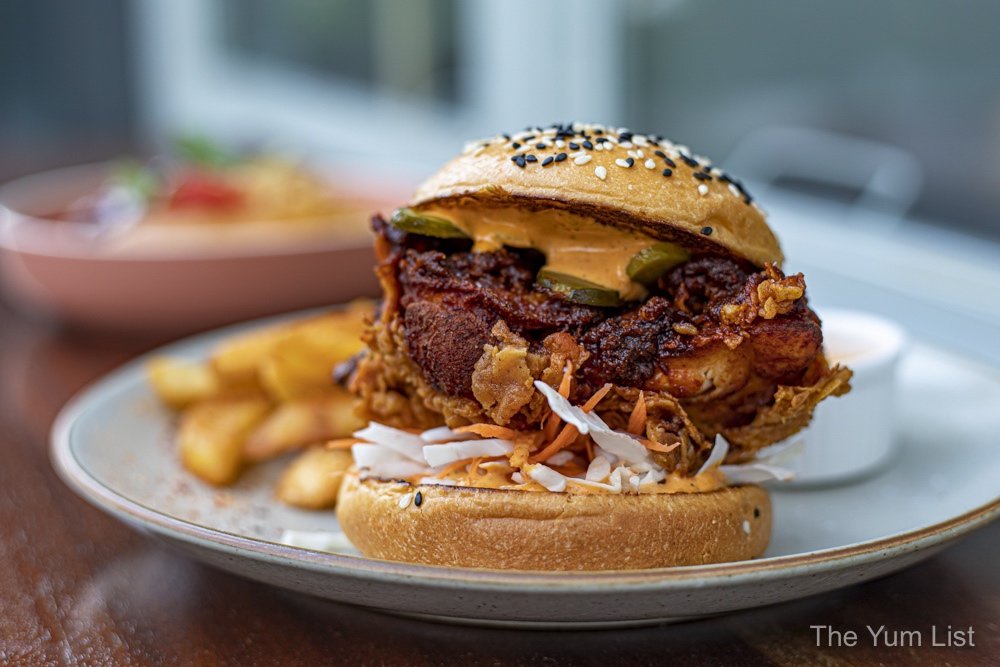 Maintaining their reputation for quality sandwiches, Superfine continues The Lolla Co's tradition of putting together some delicious combos on chewy, crusty sourdough bread. One such example is Chef's Cubano (RM 26). Saluting the introduction of pork to the menu, this ample recipe carry's mojo-roasted pork shoulder (taking three days to prepare), pineapple ham, coriander aioli, melty Swiss Emmental cheese, pickles and yellow mustard. A tuft of greens with bursts from pomegranate seeds offsets the richness of the burger.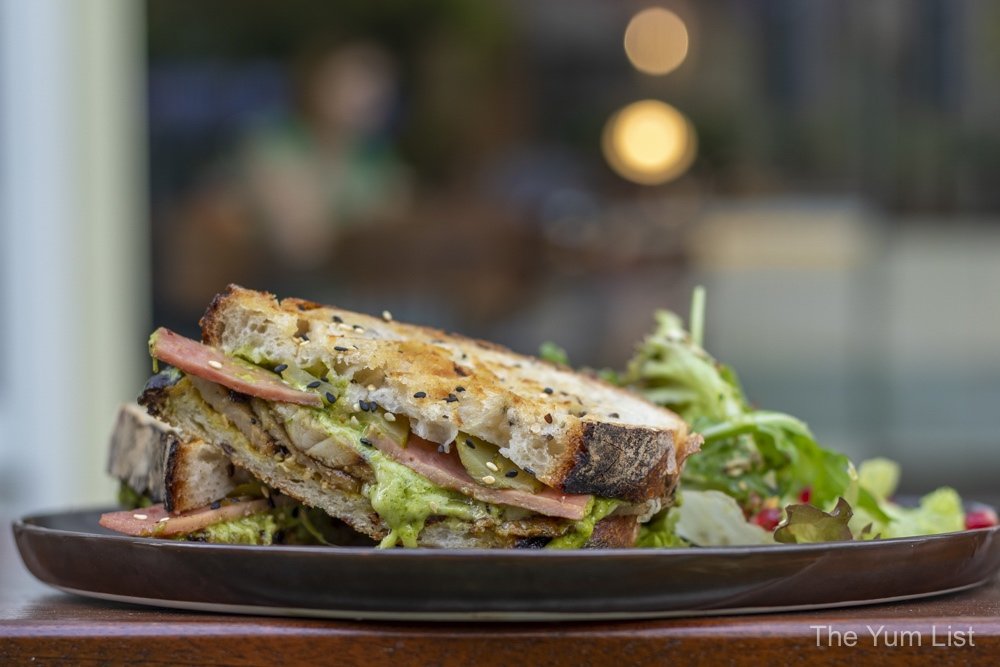 Dessert
Sweet tooths can drool over the cake counter at Superfine from both indoors and out. Flaky croissants, pan au chocolate and tall layered cakes look simply irresistible. When I ask Rich to choose one, he replies, "Yes." As in, "Yes to them all." Then our gaze meets the Lemon Tart (RM 14). A saucer-sized pastry case holds lusciously smooth lemon curd. Topped with a dehydrated orange slice dipped in white chocolate and sprinkled with rosebuds, it is as pretty as a picture, (at least as pretty as Rich's picture below).
Not pictured here but certainly worth an order is Superfine's banana cake. A recipe borrowed from one of the owner's favourite cafes in Melbourne, The Hardware Société, this vegan recipes comes with a decadent coffee sauce. The cake is moist and flavourful but the sauce… fist bump to the chef!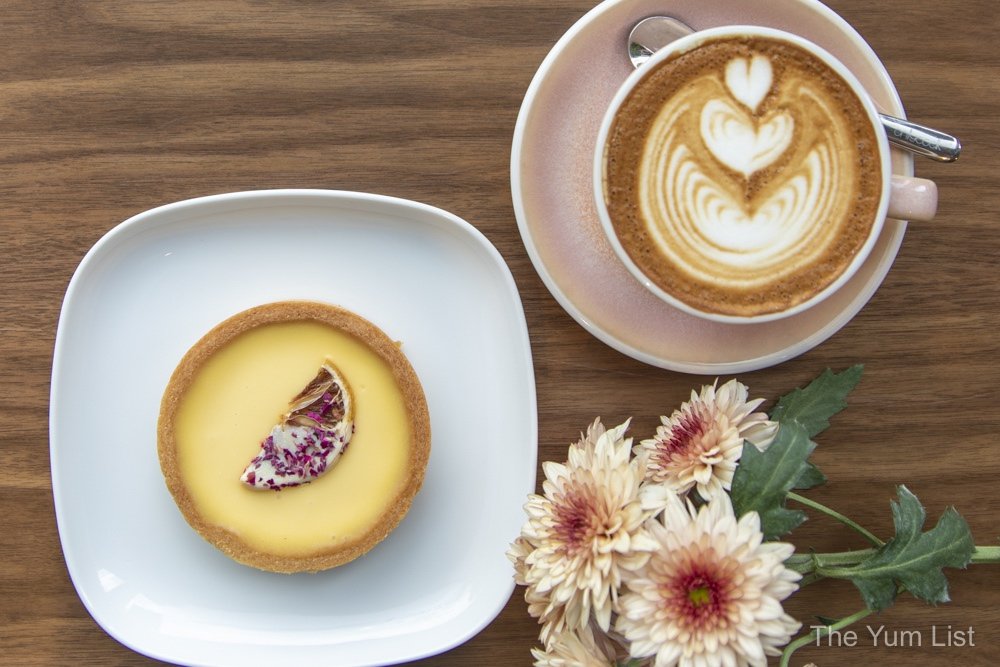 Good Coffee in Sekysen 17
Established on the love of caffeine, you are guaranteed an excellent cup at Superfine. Their current blend for coffee with milk is from Common Man Coffee Roasters. It's a medium roast offering a fine thread of acidity as it departs the mouth. The Roast Things are the flavour of the month for black coffee, but the hoppers see a rotation of local roasts coming through keeping things exciting.
As with all good cafes, Superfine provides quality alternatives for non-caffeine drinkers. Burning Desire (RM 16) is one of their artisanal drinks made with strawberry, ginger, lemonade and soda water. Not only is it a pretty hue, but it's a real thirst-quencher on this warm afternoon. Slow-pressed juices boost the nourishing options. Salt Bae Spikes It (RM 15) is house-pressed with papaya, pineapple, pomegranate and lime. The salt rim extends a savoury note that goes unanticipatedly well with the fruit.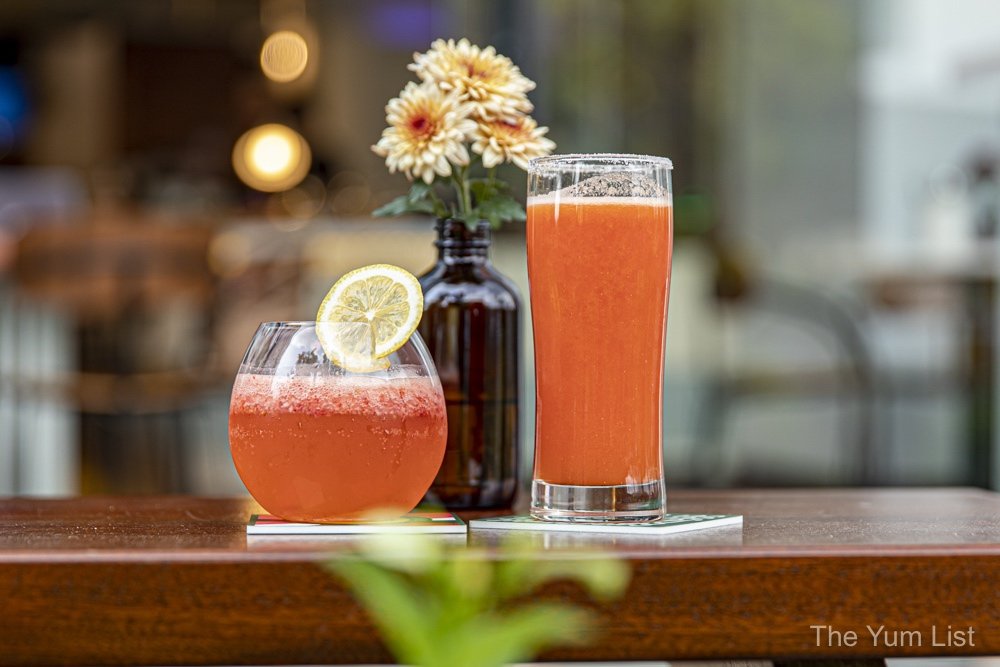 Last, but by no means, least, the Nitro Kombucha (RM 15) is something I'd consider travelling for. Creamily effervescent, this health-giving drink is given an extra boost with a charge of nitrogen. It's good for the gut and for the taste buds.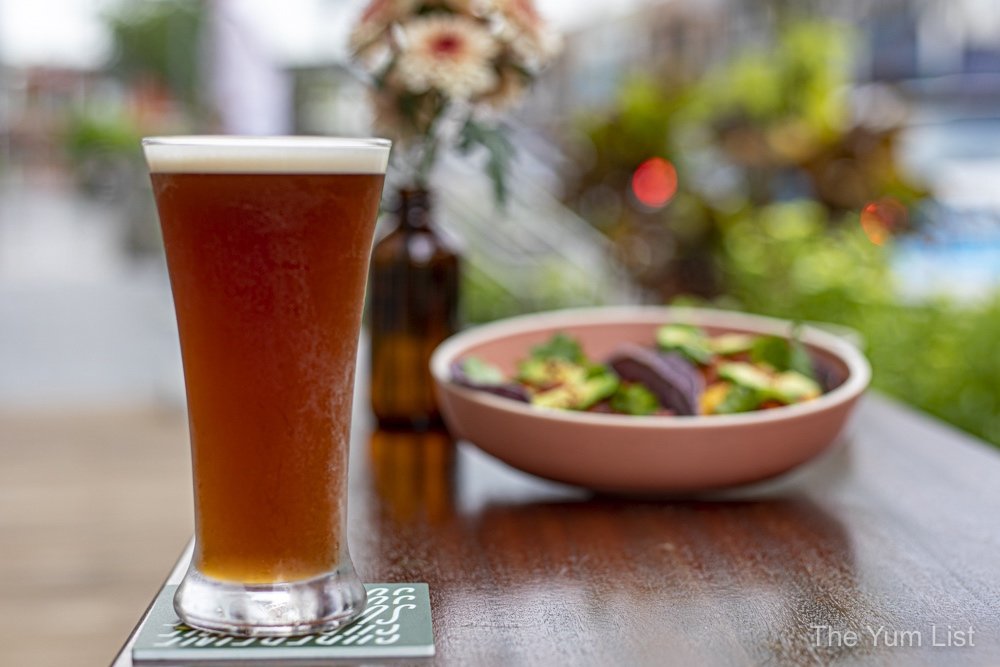 Superfine KL Review
We love, love, love the setting, food and drinks at Superfine KL. Our only complaint is that they no longer have The Lolla Co in Ampang; now we're going to have to travel across town to get them. Residents of Sekysen 17, however, should consider themselves very fortunate.
Reasons to visit Superfine Seventeen Mall: excellent coffee; concise yet varied menu; lots of plant-based choices; must order coffee in all of its forms, the Nitro Kombucha, Banana Cake, Superfine Bowl, Malty Buttermilk Pancakes and pork lovers should give Chef's Cubano a go.
Superfine KL
Seventeen Mall
L01-L02, Jalan 17/38, Seksyen 17
46400 Petaling Jaya, Malaysia
www.facebook.com/Superfinekl
· Non-halal
Superfine KL Opening Hours
Daily: 7.30am-5.30pm