La Boca Latino Bar, Pavilion
La Boca Latino Bar KL
Words: Monica Tindall   Photos: Rich Callahan
Since our beloved Casa Latina, La Mexicana and El Maiz restaurants have closed down we've been hard-pressed to find authentic Latin American food in Kuala Lumpur. This week, however, we find comfort in a staple, a tried and trusted spot that has stood the test of time, La Boca Latino Bar in Pavilion. This restaurant and watering hole holds claim to no single country but instead dedicates its menu to the entire South and Central American regions.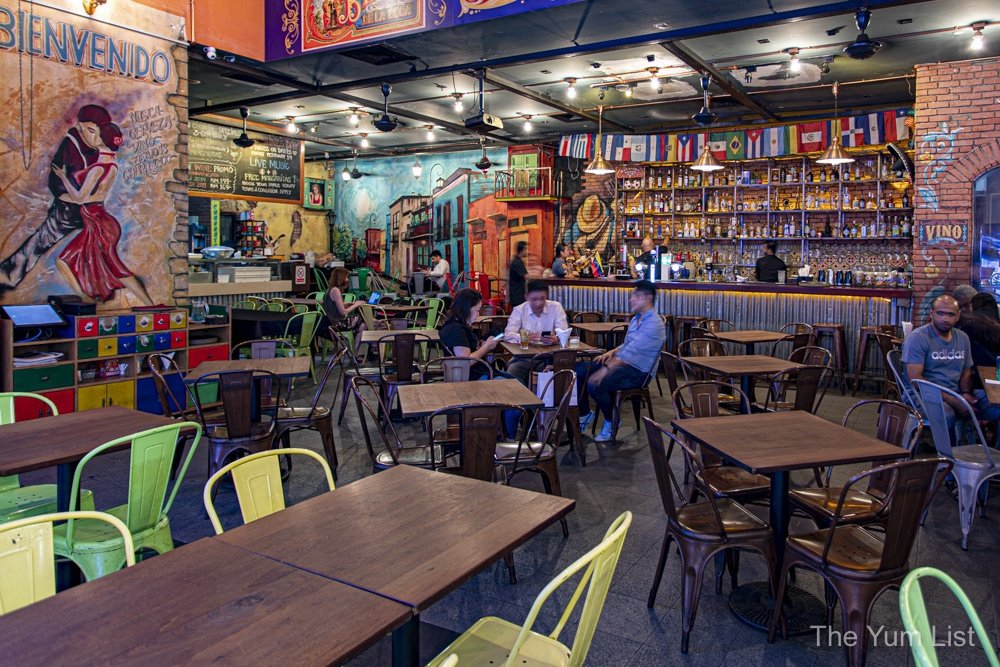 La Boca Latino Bar Pavilion
La Boca Latino Bar in Pavilion always seems to have an upbeat vibe no matter what time of day we enter. In part, this is due to the vibrant wall murals, which mirror the colourful streets of its namesake. A barrio of the Argentine capital of Buenos Aires, La Boca, is home to a profusion of immigrants and artisans. The primary colours are bright and cheerful; a perfect preparation for the fiesta of flavours to come. On top of that, toe-tapping Latin dance hits make me want to swing my hips and add in a little shoulder shimmy before sliding into a seat.
La Boca Latino Bar Menu
In addition to offering Mexican favourites such as nachos and fajitas, the menu at La Boca Latino Bar pushes further south to explore the wonderous cuisine of Central and South America. We've timed our visit with the introduction of a host of new recipes by Chef Aravindh, who has been with La Boca Latino Bar since opening in 2012. We're especially thrilled about the incorporation of more Hispanic street food. But first, beverages…
Drinks at Pavilion KL
We start our afternoon with an elegant classic from Peru, a Pisco Sour (RM35). Based on the grape spirit by the same name, the double shot of pisco is shaken together with lime, simple syrup and egg white. Knowing the sweet tooth local culture, I ask for less sugar. The bartender listens, and the sharp bite of tropical citrus is smoothed over by the frothy egg top. It makes a great aperitif, stimulating the appetite as we drool over La Boca's new menu.
Palates whet and food orders in, we look for something to take us through the rest of the meal. We can't go past, Guarapita (RM35), a beloved Venezuelan punch of rum and passionfruit. What's even better is that we can get two for the price of one daily between 3 and 6 pm. Otra, por favor!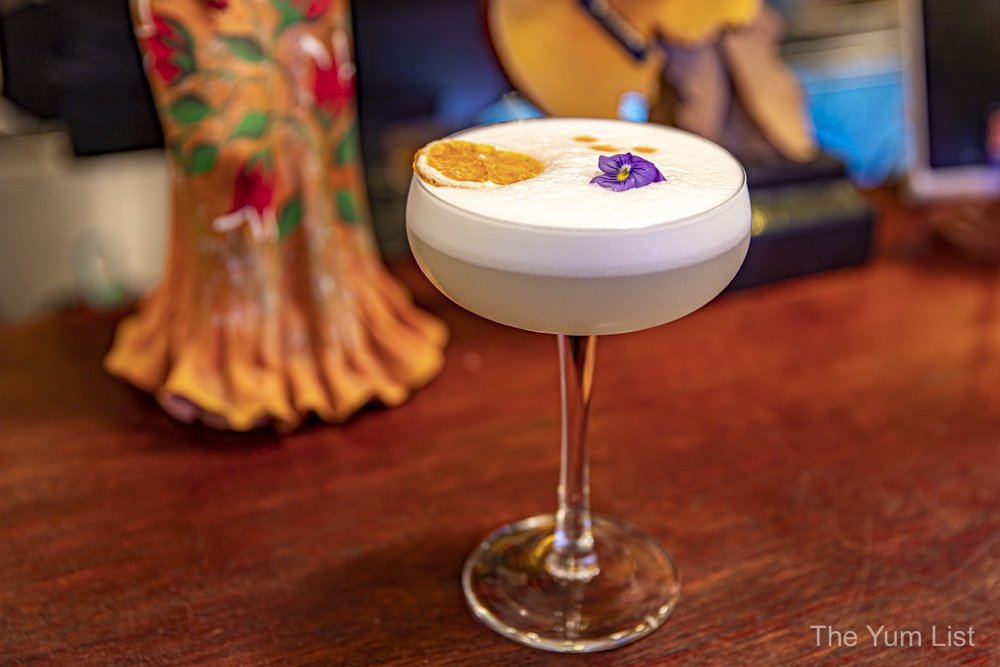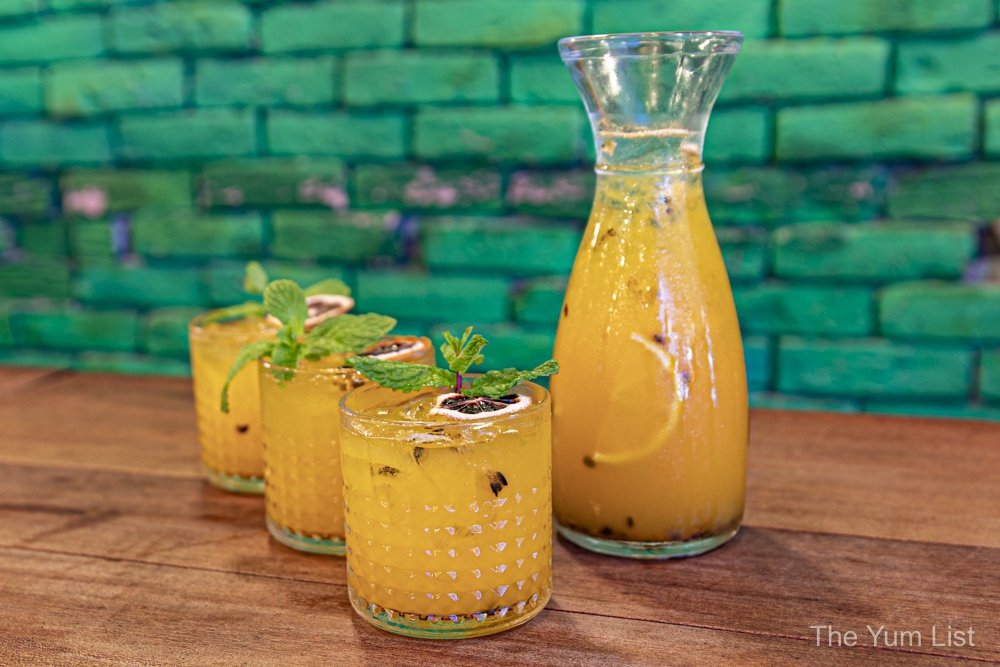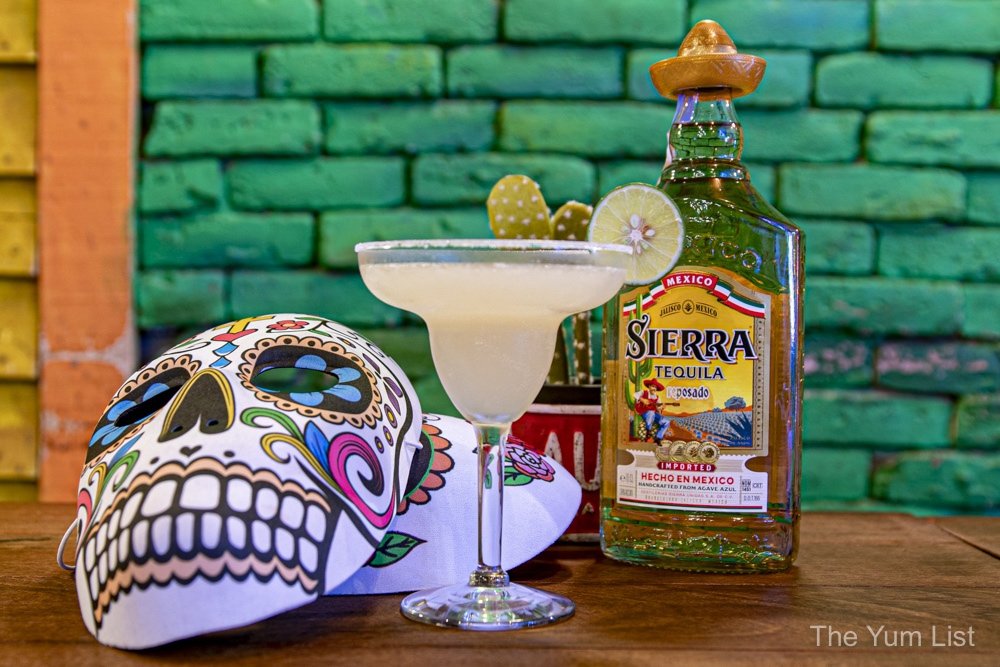 Mexican Street Food
Mole Fries (RM18) makes a fine introduction to La Boca's Mexican street food menu. Thin potato fries are topped with a traditional sauce from Oaxaca, mole negro. With chocolate and ancho chilli as the foundation, the sauce is a deep, dark brown with rustic appeal. Lastly, salted feta, cream and pickled onions break apart its depths, encouraging us to continue digging in.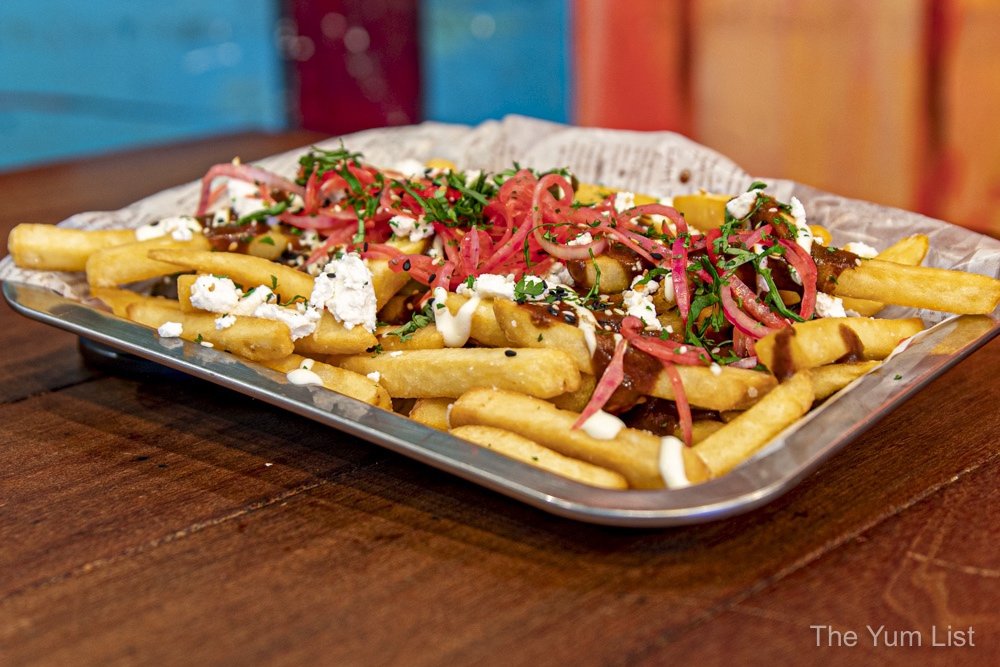 One of my personal first-picks is Elote Mexican Street Corn (RM16). Not only is it a meat-free recipe but I find the combination of the chilli ancho cream, lime and Cotija cheese irresistible atop juicy, succulent ears of corn. Resembling feta with its salty and crumbly characteristic, Cotija cheese hales from the town of the same name in the state of Michoacán.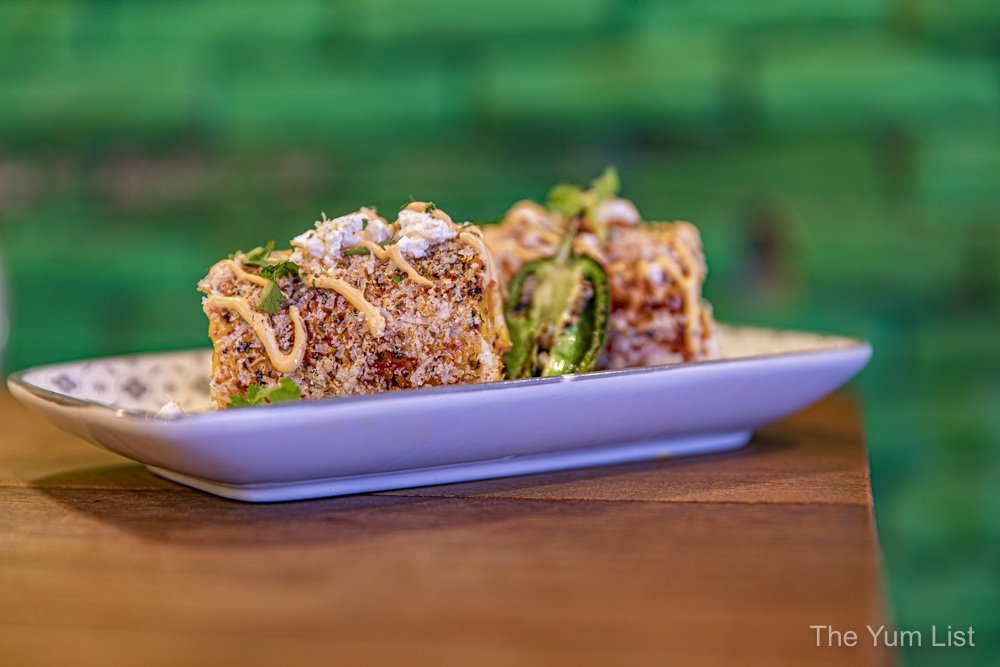 Another option making vegetarians happy is the Camote (RM16). This char-grilled sweet potato is just the right level of soft and dressed in chipotle butter and cream. Edible flowers and nuts pretty up the crown.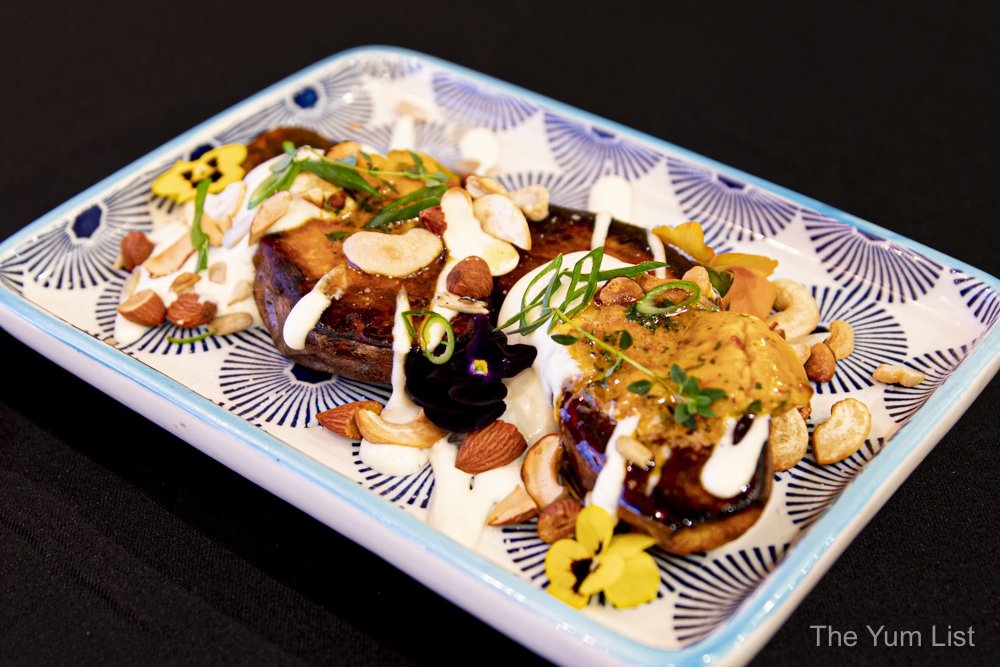 Moving away from plant-based recipes, two standouts on the street food menu are the Tequila Lime Prawns Taco (RM38) and the Beef Carnitas Taco (RM38). Both are prepared on grilled, soft flour tortillas. The former's tropical nature is enhanced with jicama slaw, mango and habanero salsa. The latter has the benefit of short ribs that have been braised for eight hours. They too get a wadding of slaw, which is in addition to pickled onions and jalapeño lime cream. Both do especially well with a squeeze of lime just before serving.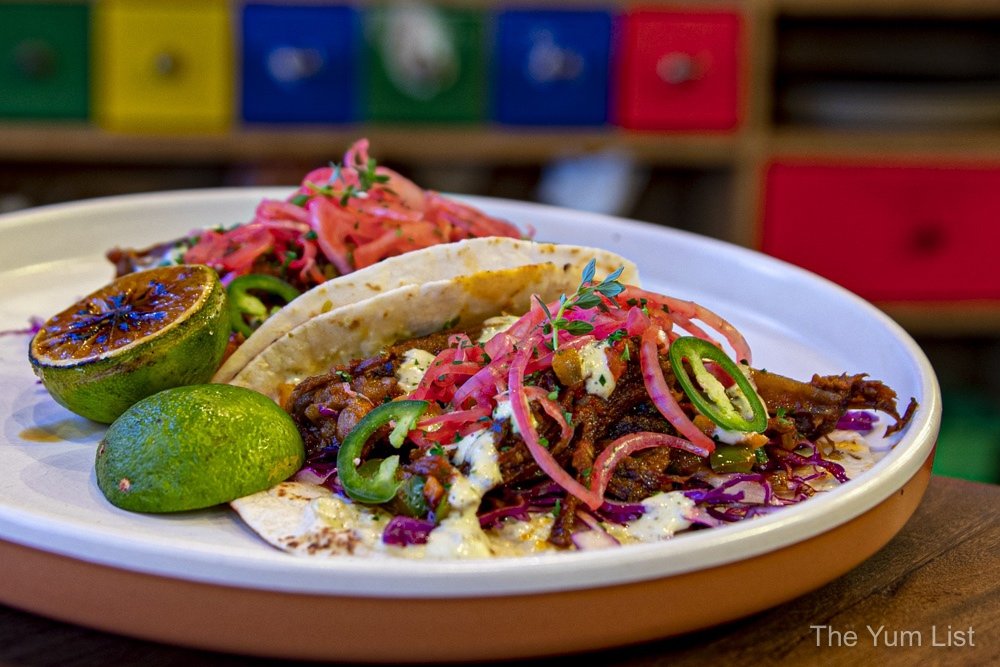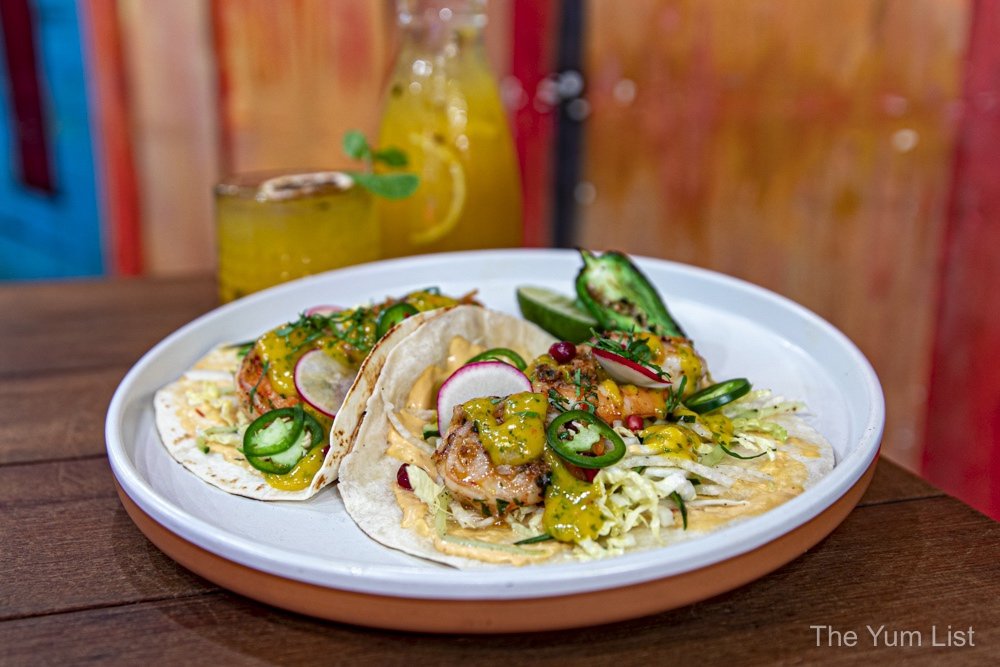 Latin Soul Food
We thought the insertions to the Mexican Street Food section of La Boca Latino Bar's menu were pretty darn good. Now, we are introduced to The Wonderful Bobo (RM 56), and our attention quickly switches gears.
Traditionally, this Brazilian dish from the state of Bahia is made with prawns. The team at La Boca Latino Bar has pimped up the recipe with an impressive presentation on a butterflied slipper lobster, adding fish and tiger prawns to its crest.
It's a good intermission between courses but also enough for a complete meal on its own. Sliced mango furnishes a little sweetness to this coconut stew, and lime freshens the top. A side portion of cilantro rice and cassava chips add bulk, making it sufficient for a main course.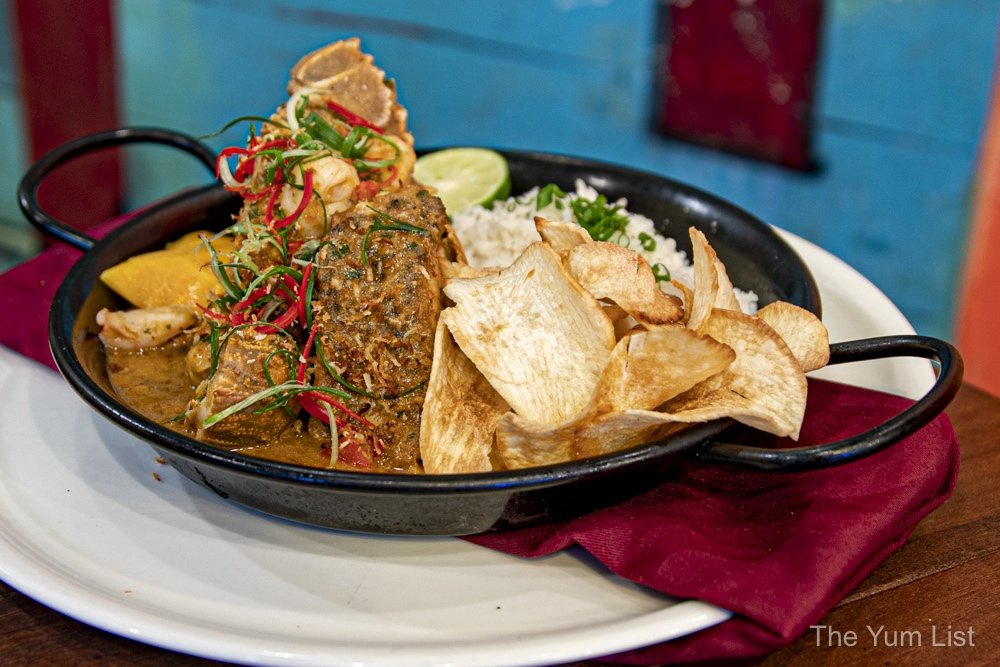 Asado – Argentinian BBQ
While I am satisfied with an abundance of meat-free items on La Boca Latino Bar's menu, the highlight for many is going to be the Parillada Set (RM249 or RM299 with a jug of sangria). This barbecue feast is enough to feed two or three friends. Indeed, halfway through the carnage, Rich and I come up for air, hoping to find a willing friend to join the demolition.
Before the meat arrives, chorizo-filled toasted baguette sliders with sautéed onions and plentiful herbs are served. Adding to the tummy fillers sent out while the meat is being prepared is grilled provoleta cheese topped with chimichurri. The green herby salsa has a nice touch of vinegar breaking up the richness of the melty cheese. This is the perfect time to make a dent in that jug of sangria, and possibly consider ordering a bottle of Malbec to continue on with the asado.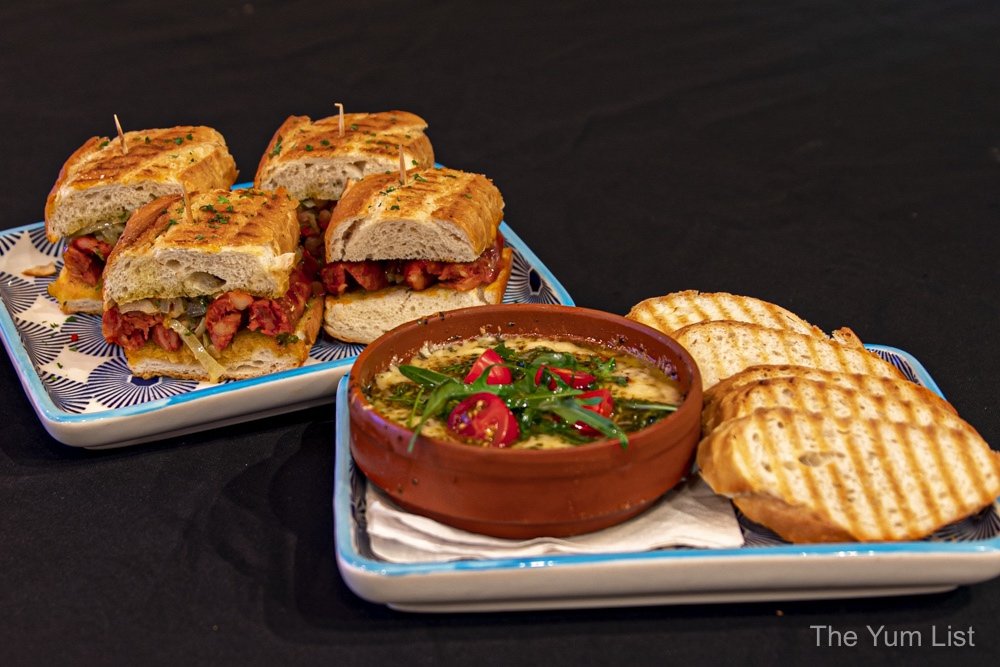 First off, there's costillas de res; jumbo short ribs off-the-bone braised for ten hours in an Argentine barbecue sauce. A thread of spice is due to plentiful garlic. They're soft, tender and enticingly caramelized around the edges. Secondly, entraña, sliced skirt steak with chimichurri (*excellent) occupies significant square footage. It's served medium rare with sea salt and chimichurri. Lastly, tirada de asado, the rib cut in the opposite direction to the costillas de res, has been simply seasoned with sea salt and pepper. There are some potato wedges too, which we hardly touch. We're thinking this is definitely going to feed more than two – especially with the starters included in the set.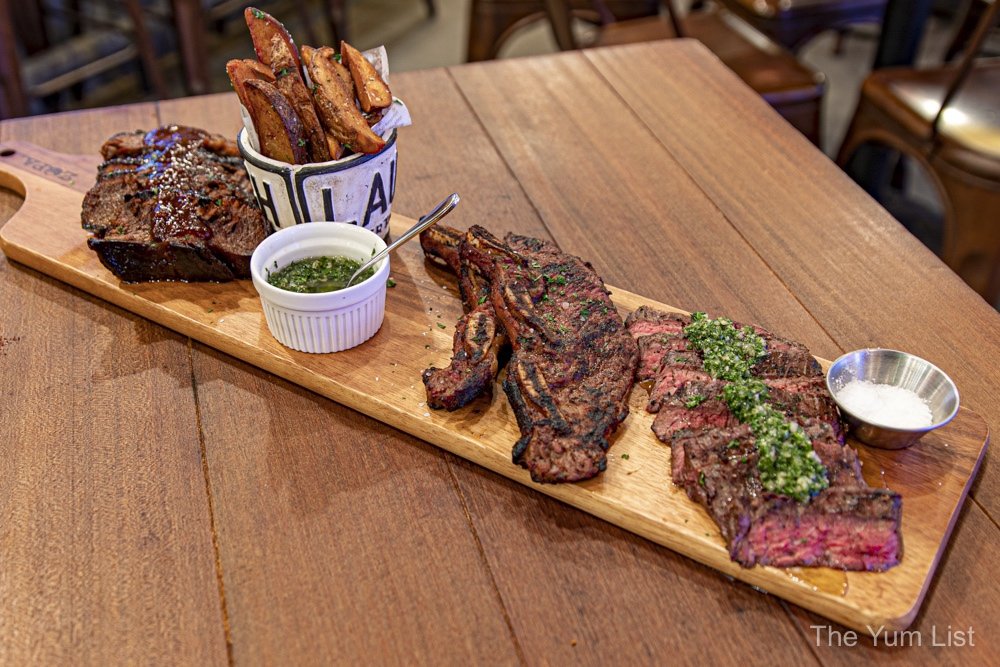 Postres
After that meal, a single dessert is all that is needed to provide a happy conclusion to the feast at La Boca Latino Bar. As with all good desserts, balance is key, and the Pistachio Tres Leches (RM18) offers equilibrium between sweet, creamy and nutty. The traditional composition of sponge cake evaporated milk, condensed milk, and heavy cream is given a nutty twist with the inclusion of pistachios. This too is a generous portion – we recommend sharing.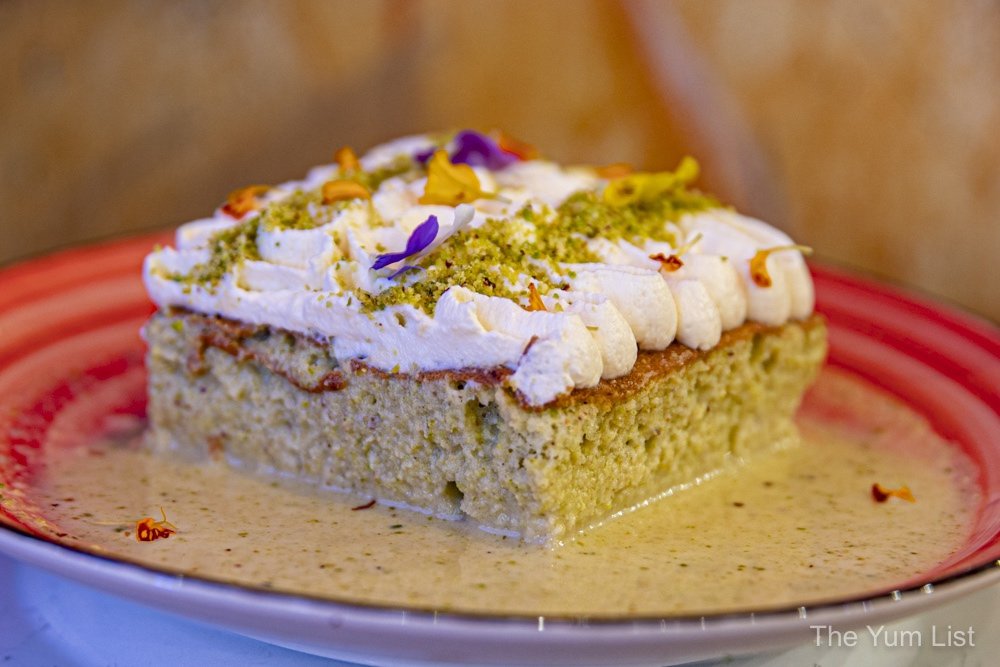 La Boca Latino Bar Review
La Boca Latino Bar in Pavilion is an energizing cove with its vivacious setting, lively Latin music and dynamic menu founded on South American hits. New additions to the street food and grill are sure to delight and great deals on the Venezuelan rum punch, guarapita, are guaranteed to put more than a little fun into an afternoon.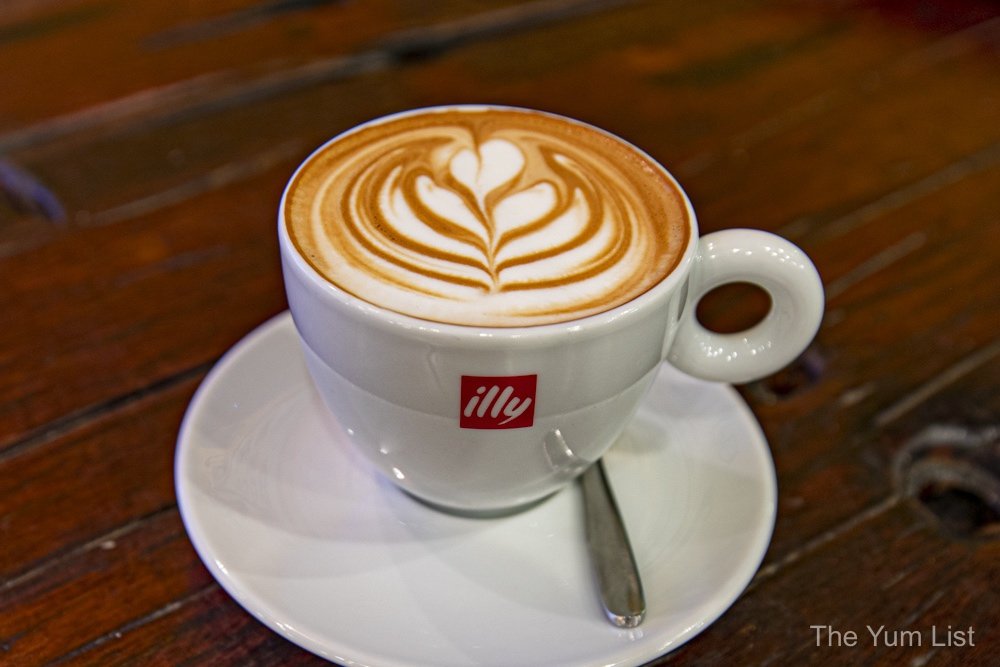 The official menu will launch in April, so you won't see these dishes on the written list yet. All recipes are ready to go, however, so show them this article, and they'll be happy to make them for you.
Reasons to La Boca Latino Bar in Pavilion: 3 – 6 pm happy hours selling the Venezuelan passionfruit rum punch, Guarapita, 1 for 1; vibrant, lively setting; love the plant-based starters of Elote and Camote; meat-lovers should not miss the barbecue platter; great lunch deals and two-for-one Illy coffee Monday to Friday before 6 pm.
La Boca Latino Bar and Restaurant
Lot C3.10.03, Level 3
The Pavilion
Kuala Lumpur, Malaysia
+6 03 2148 9977
www.laboca.com.my
[email protected]
La Boca Latino Bar & Restaurant Pavilion Opening Hours
Daily: 10 am – 12 midnight
Check out their lunch specials. There are fantastic deals from 12 pm to 3 pm on weekdays, including a main and a soft drink or ice tea. The best-sellers are the buy-one-free-one chicken and vegetarian fajitas. Also… daily until 6 pm, you can get a great cup of Illy coffee (any type you choose) on a deal of two for the price of one.
Stay up-to-date on the latest food and beverages happenings in Kuala Lumpur here.