Afternoon Tea InterContinental Kuala Lumpur
Words: Monica Tindall
Photos: Rich Callahan
The setting for afternoon tea at InterContinental Kuala Lumpur in OneSixFive Lounge is wonderfully relaxing. Giant windows overlook a peaceful Japanese-style garden with manicured bushes, a pond and two-storey-high waterfall. The sound of water comes from inside too as a live stream pours into a water feature. Oversized wing chairs and chaises gather around low coffee tables furnishing intimate spaces for small groups.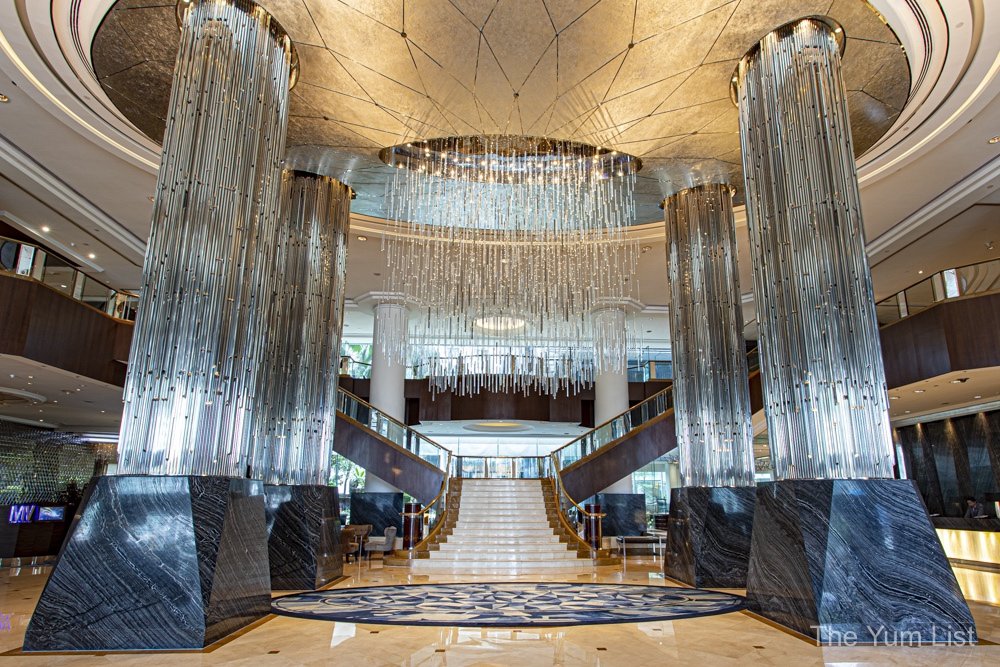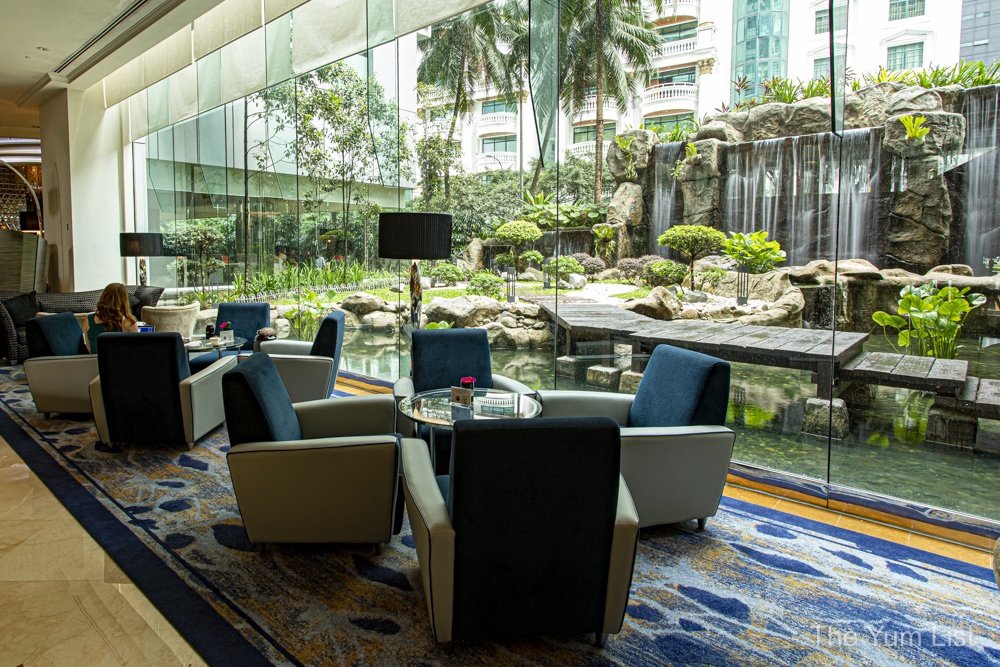 Afternoon Tea InterContinental Kuala Lumpur
Secret Garden at OneSixFive Lounge
Served daily between 2 pm and 5 pm, guests have a choice of an Asian-inspired set served in a birdcage (RM 178) or western recipes in a chest of drawers (RM 148). It's tough choosing, but in the end, we opt for the playful storage cabinet.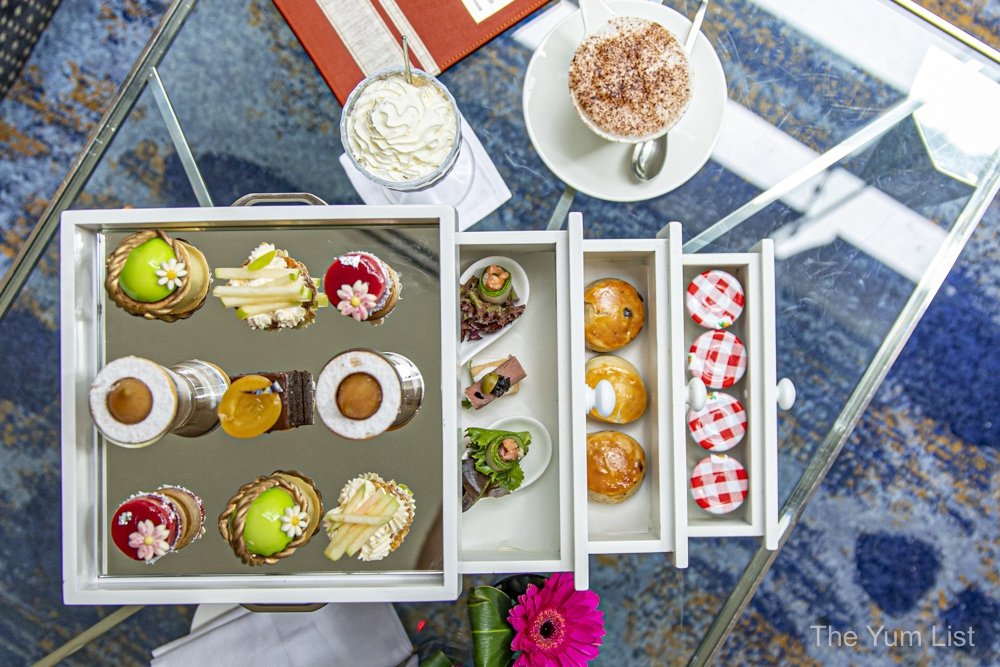 So, what's in the drawers!
The bottom brings jam and clotted cream ready for the spreading on raisin, fig and plain scones in the next drawer up. Evidence of an egg wash glaze is found in their lightly golden coat. It's an additional step, not necessary but attests to the level of care in preparation.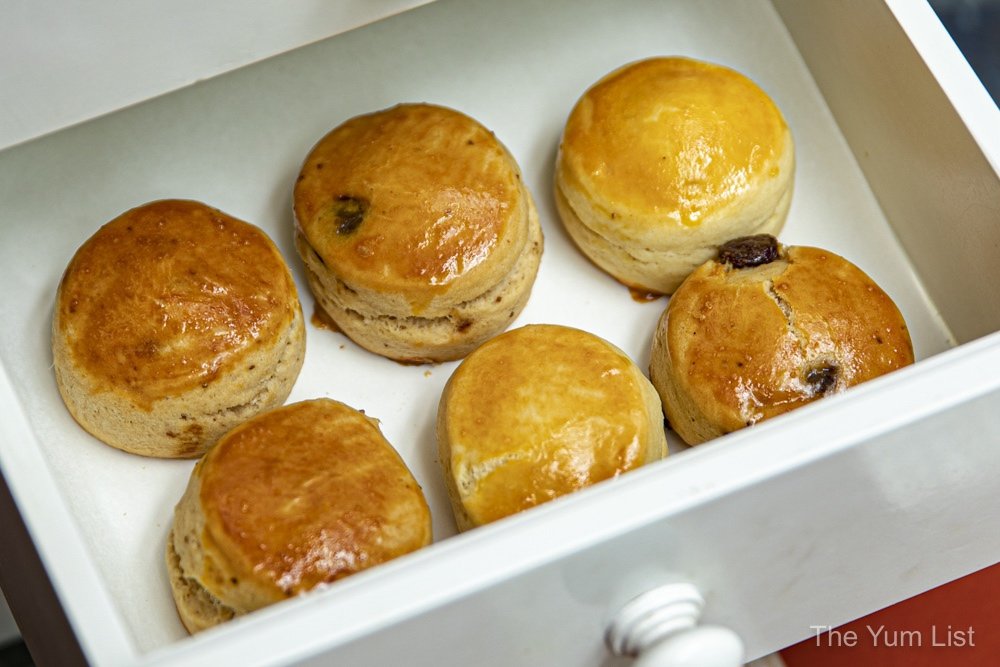 Above the scones, we find a pod of savouries. Smoked salmon and cucumber rolls are topped with salmon roe and sour cream. Seared tuna comes with a quail egg and wasabi mayo. A mushroom vol-au-vent is spruced up with sun-dried tomato, and lastly smoked duck breast with feta cheese, and olive comes atop a juicy slice of cantaloupe.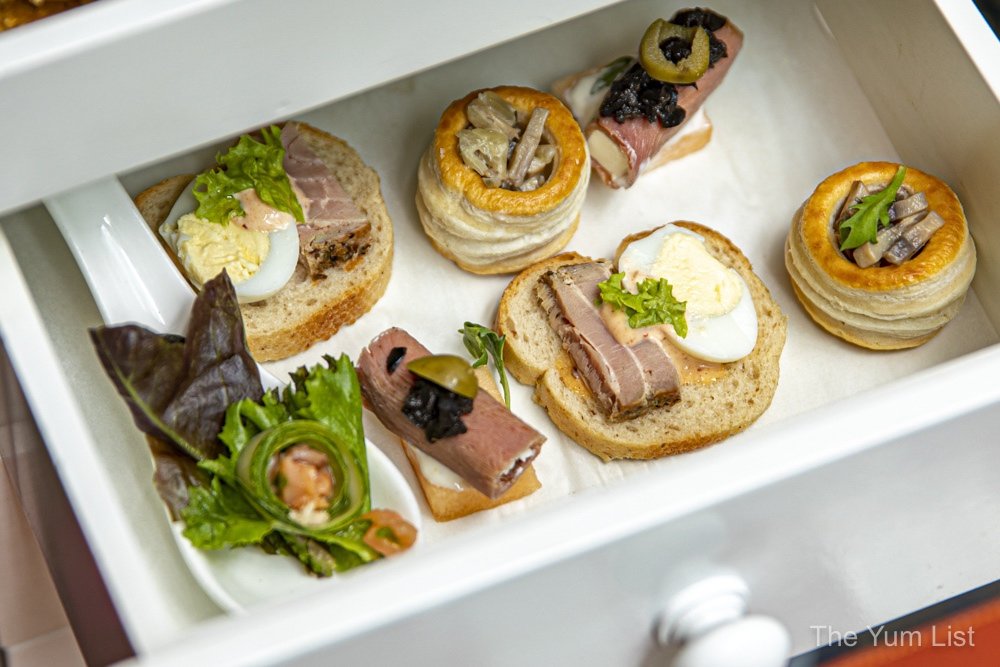 The crowning glory of the miniature furniture piece is a layer of sweets. Precious, obviously made with great care, each is a tiny work of art. Firstly, the glazed cheese tart with raspberry jam is a favourite, as is the mixed nuts croustillant with anise cream and apple. Another beauty, the almond chocolate cake with apricot jelly, and a glazed halved apricot is stunning in its contrast of orange and chocolate brown. The banana ganache with almond cream resembles an Easter basket with a twirled rope of chocolate imitating a woven handle. Finally, even chocolate mousse is made look exciting in its shot glass with layers of mousse, almond sponge, chocolate syrup, a biscuit ring top and tiny poached pear.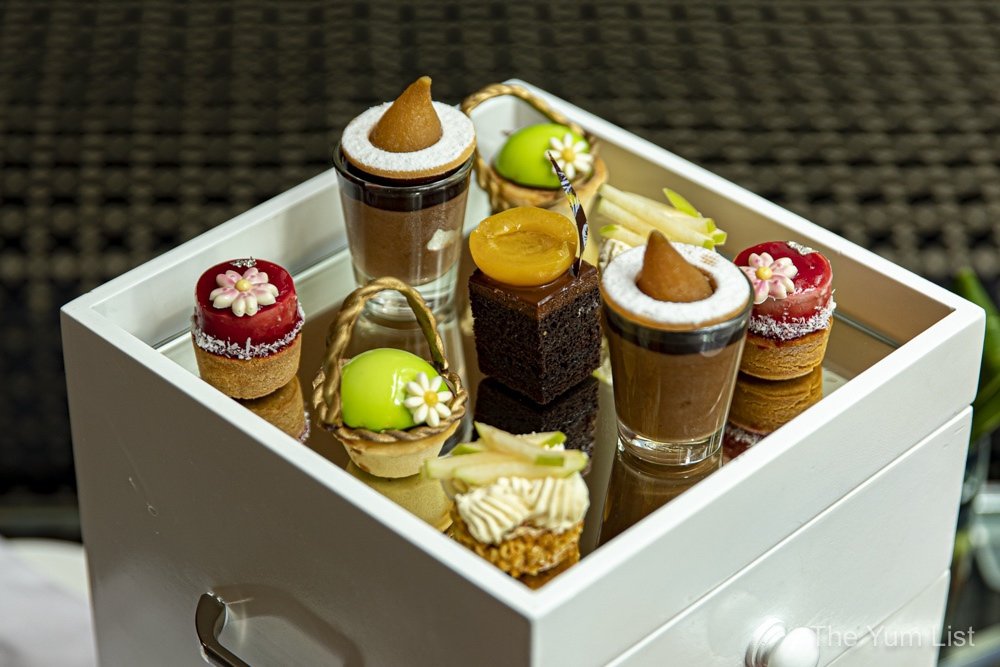 Tea, Coffee or Nitro!
Furthermore, Ronnefeldt tea, espresso-based coffee or nitrogen coffee are included in the set. If you're a lover of a bit of drama with your meal, I highly recommend the nitro. It's served tableside with the nitrogen gas injected on the spot. A waiter wheels a trolley over containing the gas, some options of Monin syrups and a canister of whipped cream. We take it sugar-free with a mountain of cream on top. The cream slowly drips down, making like rain on a window, dissipating quickly with the help of the bubbles.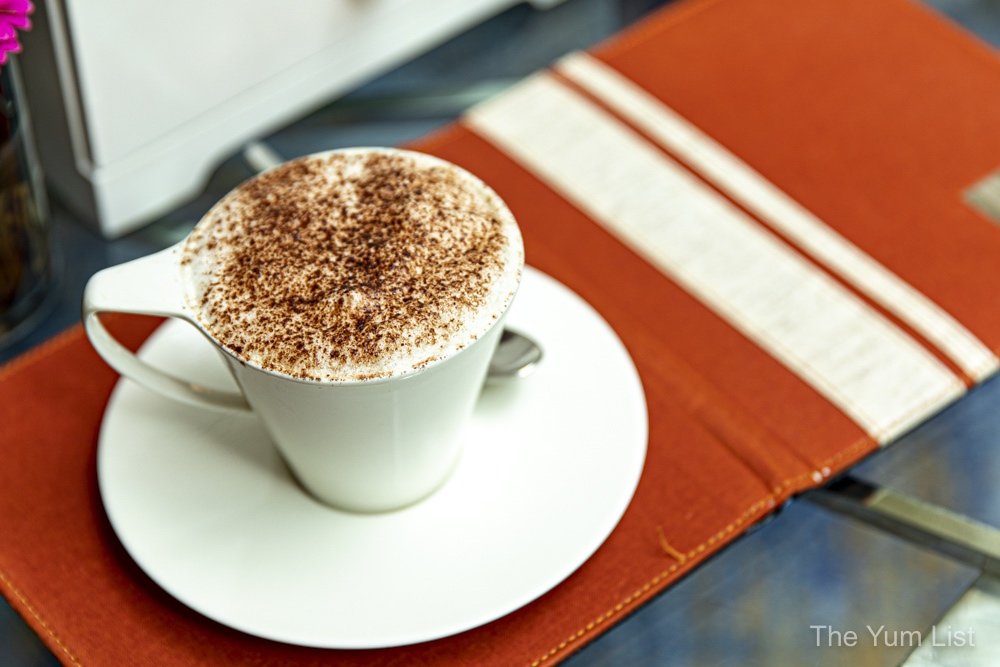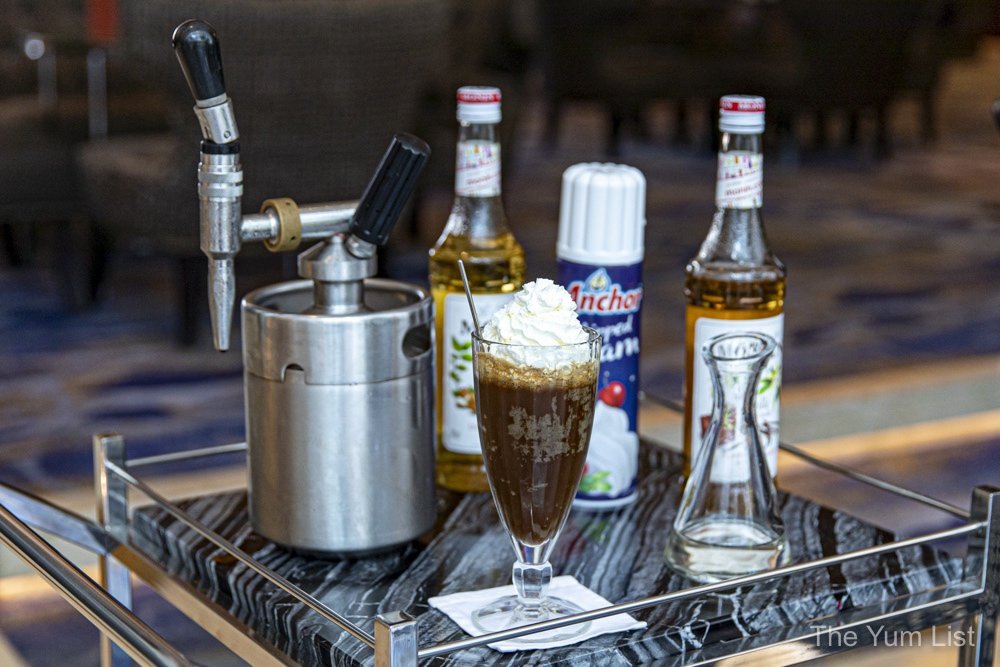 Afternoon Tea InterContinental Kuala Lumpur Review
The setting for Afternoon Tea at InterContinental Kuala Lumpur is delightful. The sets are beautifully presented and highly Instagrammable. Overall, the pastries, atmosphere and nitro coffee are the highlights of the experience.
Reasons to try the Afternoon Tea InterContinental Kuala Lumpur: pretty setting; choice of two gorgeous sets – birdcage or chest of drawers.
OneSixFive Lounge
165 Jalan Ampang
50450 Kuala Lumpur, Malaysia
+603 2782 6168
[email protected]
www.intercontinental-kl.com.my