Archipelago Penang
Monica Tindall
Archipelago, a hidden bar in Penang, makes daytime drinking acceptable and early nights doable. Running from 10 am in the morning, Archipelago serves coffee and cocktails until late afternoon (soon to be open in the evenings too). Considering my bedtime is 9 pm, Archipelago allows me the thrill of the find, while at the same time allowing me to get to bed on time too.
Archipelago Penang
Inspired by the Latin love of a good time following two trips to Cuba, proprietor Audrey Lim dreamed up Archipelago Penang. With fond memories of her travels, she yearned to bring the fun and relaxed vibe of Havana to her hometown. She knew the energy had found her when a vintage wooden bar arrived at her antique store in Armenian street. It was as if the Cuban spirit had reached out to her, and Archipelago Penang was born.
Utilizing the courtyard behind her shop, she filled the area with plants, a water feature, a skylight, picnic tables, and, of course, that antique bar. To find it, stay on the same side of the road as the boutique hotel 88 Armenian and walk towards the park. Look for the Straits Heritage shop (114 Armenian Street). Enter, and walk through the store to the sliding door at the back. Go through the dark room and look for the Keluar (exit) sign. Go on in, and you'll arrive at Archipelago Penang.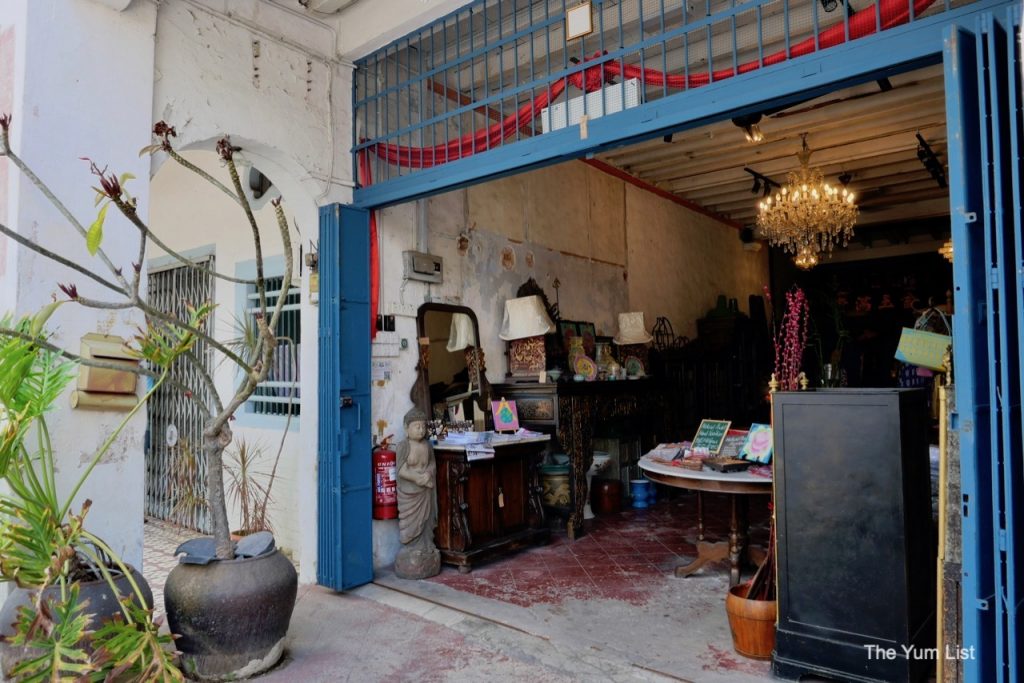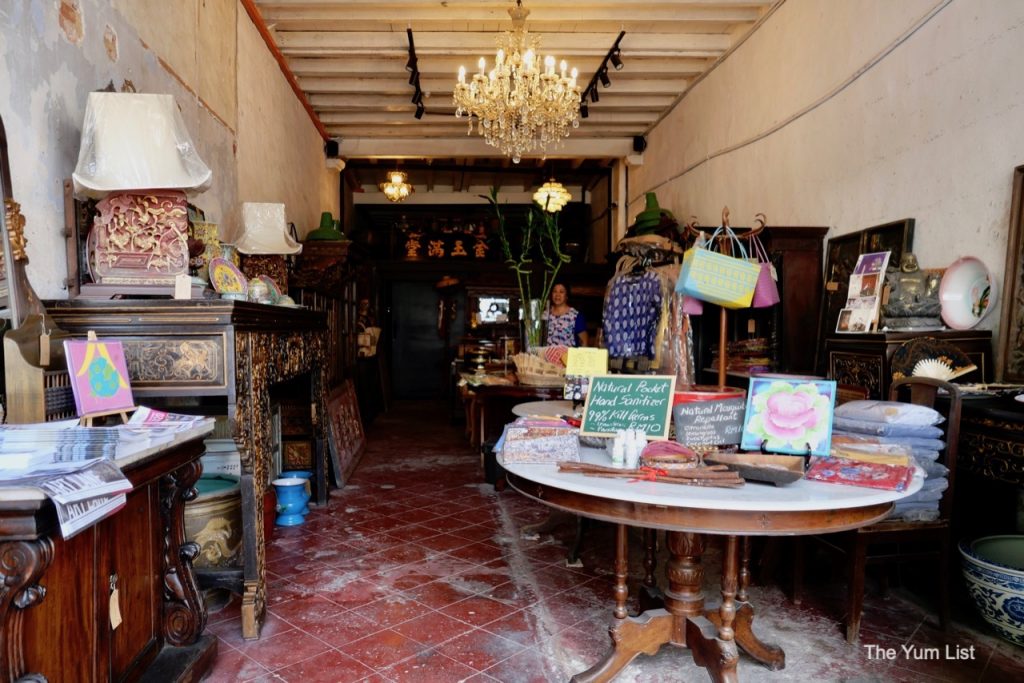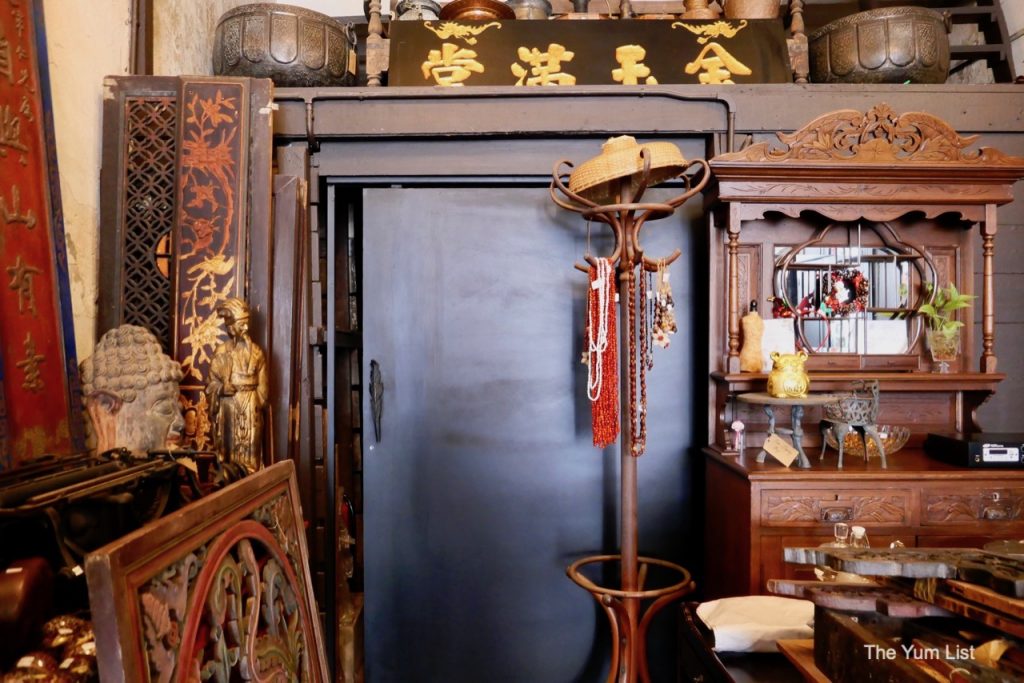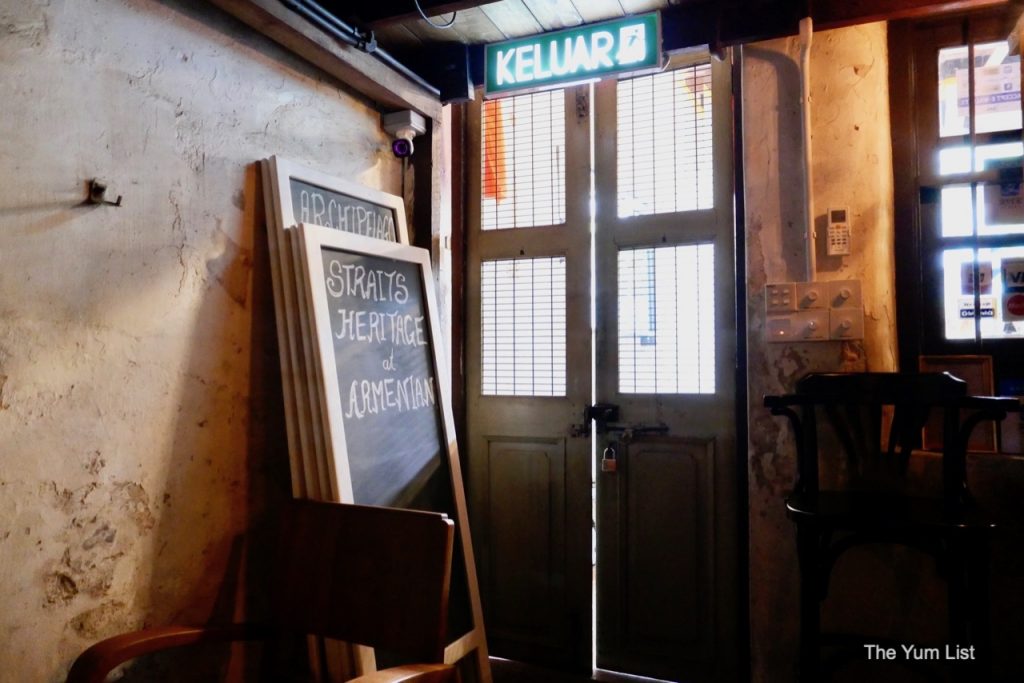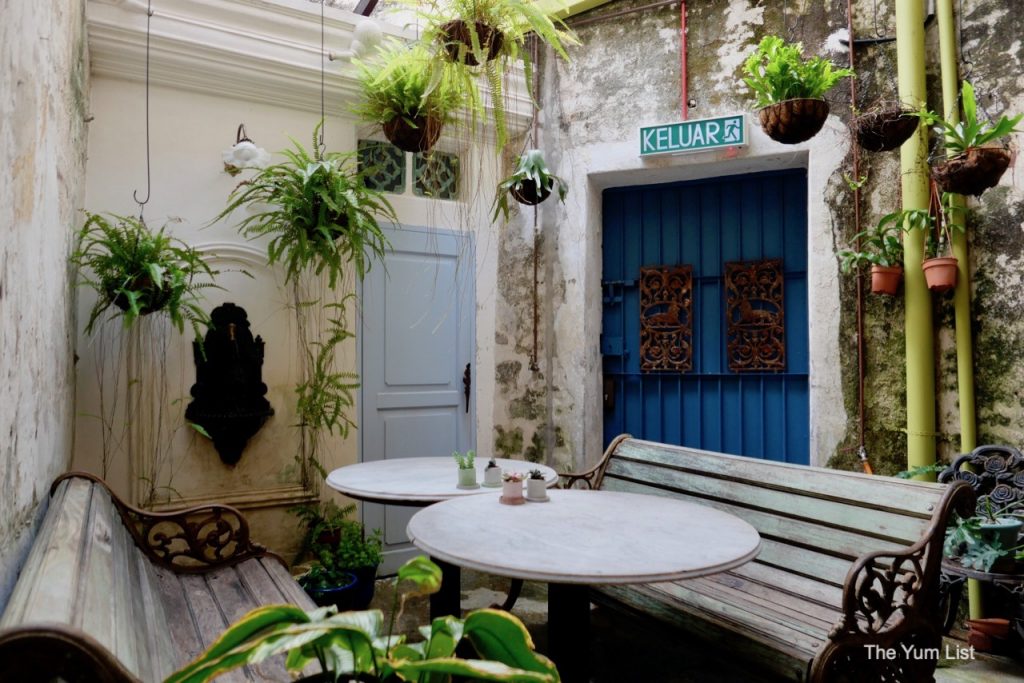 Cocktail Bar Georgetown
The cocktail menu at Archipelago Penang is founded on classic recipes with the use of fresh local ingredients giving a slight edge and abundance of flavour to their profiles.
We think rum is an excellent choice for the tropics, and approve the front page of the menu, which features five recipes with the cane sugar spirit as a base. Firstly, we request two familiar loves; Hemingway Daiquiri (RM 35) and Jungle Bird of Paradise (RM 48). The first is a bright, sour and refreshing beverage with white rum and local lime. The latter presents a fine interpretation of the Malaysian classic. The combo of dark rum, Campari, pineapple and lime is ideal drinking for warm weather. A mix of sweet, fruity and tart, it proves a smashing pick. Pineapple leaves fan the glass similar to the tail of a colourful rainforest bird, fresh fruit rims the glass and the head is covered with dried marigold.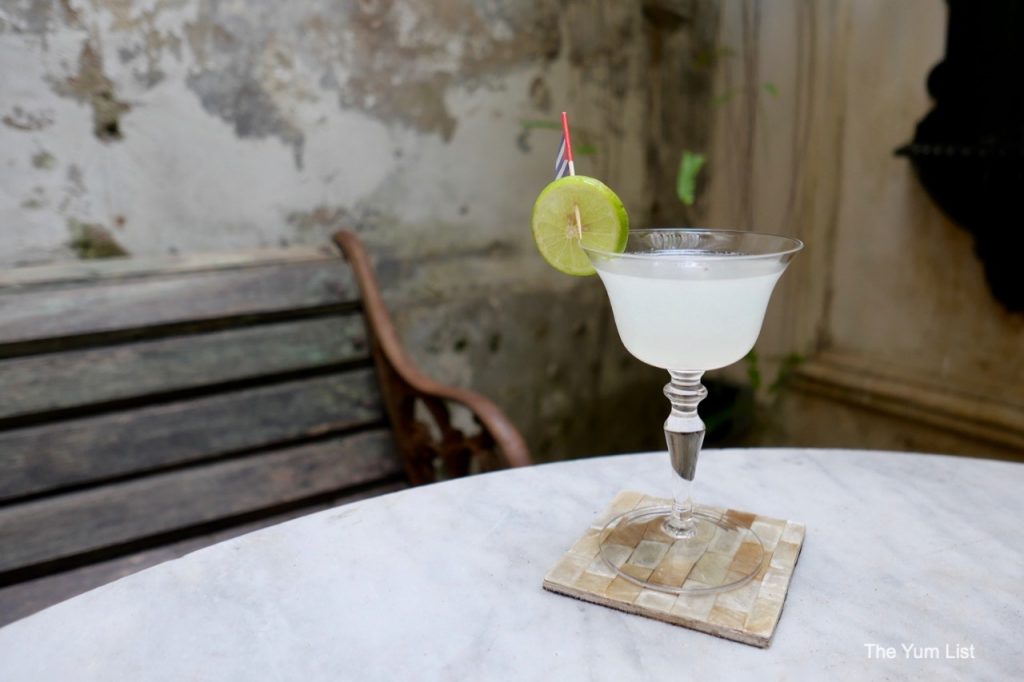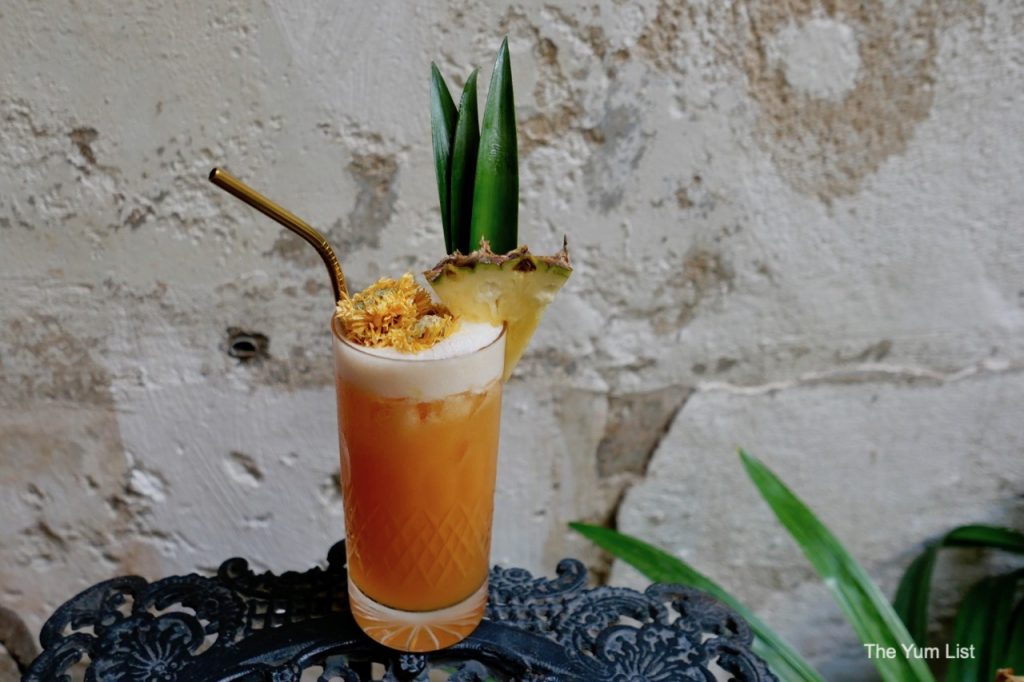 More bright, light flavours are found in the Georgetown Mule (RM 40). Made with vodka, lime and locally-made craft ginger beer, it's another excellent choice. Assam boi and a dehydrated lemon slice gift more local spice. I love the tang in the finish.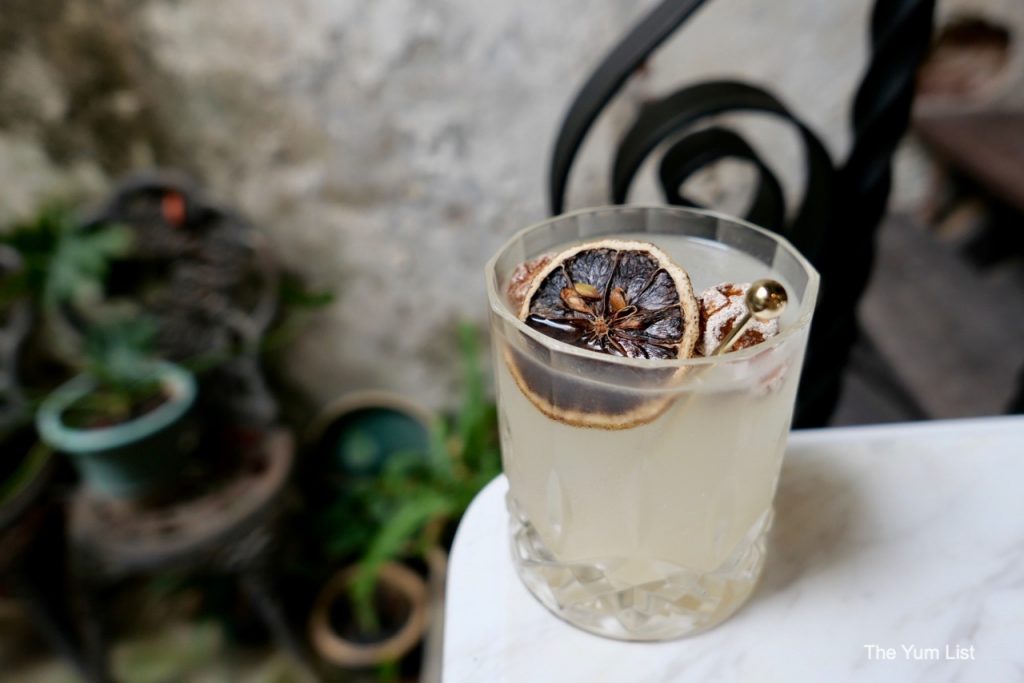 You know I can't resist a Negroni, so the Life is Like Negroni (RM 40) is a must. The classic recipe of gin, Campari and sweet vermouth is garnished with an orange peel. Bombay is used for the juniper spirit, and Martini Rosso is the label for vermouth.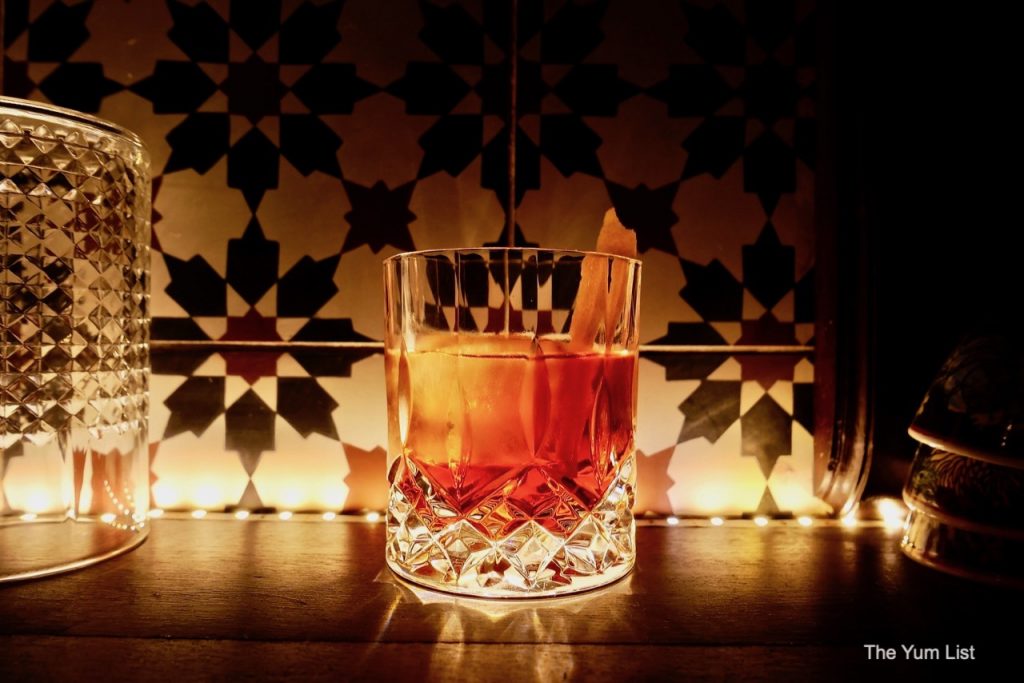 More Cocktails in Georgetown
Hubby is stuck on his rum route, and so the East India Company Planters Punch (RM 48) is his next order. Dark rum, dry orange, grenadine, pineapple and orange make a round and fruity drink. The garnish is similar to that of the Jungle Bird with its pineapple-leaf fan and blooms. Additionally, a fresh orange slice and dried red lilies adorn it. It's a brilliant orange in the glass, almost the same intensity as the Negroni, only cloudy rather than clear.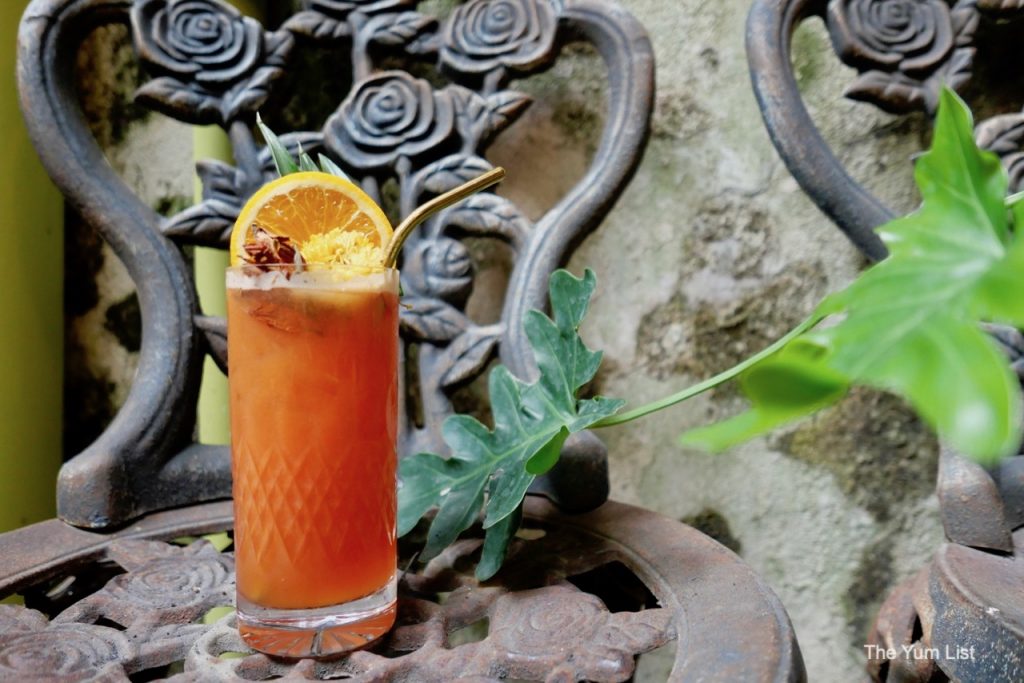 The namesake of the bar is a must don't you think? Spices of the Archipelago (RM 45) is another dark rum beverage. Nutmeg syrup is a rich complement to the rum, and a topping up with soda provides a light effervescence. A cinnamon stick, star anise, cardamom and clove float on the top.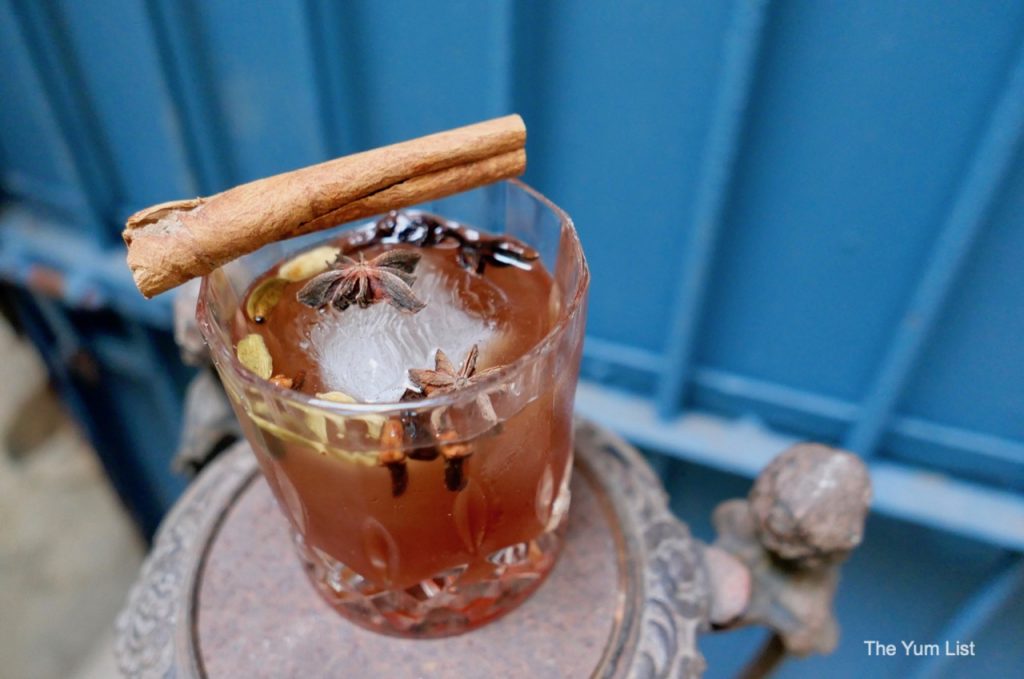 Bartender Sofian, looking sharp in his batik shirt, suggests one last drink to end, Kaya Toast Kopi O (RM 45). It's a fun take on an espresso martini with vodka, Kahlua and espresso as the primary ingredients. Presented in a traditional local Nanyang kopi cup and saucer with green flowers with a slice of kaya toast on the side, it could easily disguise your 10 am drinking.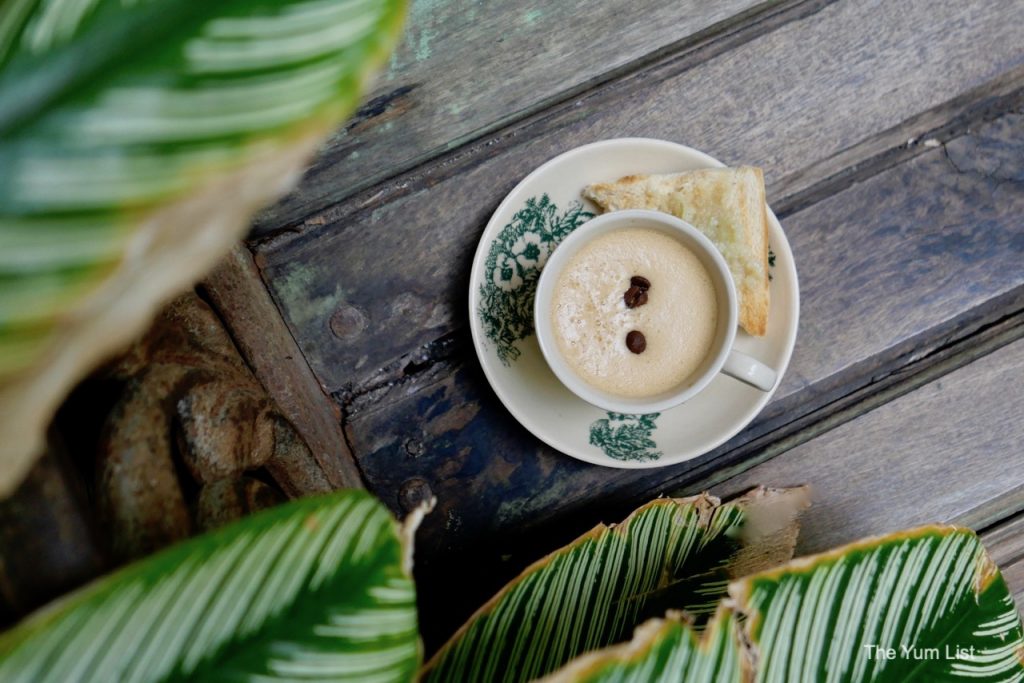 Food
Archipelago Penang is all about imbibing, but there are some cakes of the day to support consumption a while longer. Today we're fortunate to try a slice of the Nutmeg Walnut Carrot Cake (RM 15) made by a local baker. It's a generous slice, superbly moist with a luscious cream cheese icing. Nutmeg and orange zest come to the forefront, and the large chunks of walnut are very much appreciated.
Archipelago Penang Review
Archipelago Penang is a charming hidden bar in Georgetown. The green, naturally lit courtyard makes an ideal setting to enjoy a late afternoon cocktail. Recipes are fresh and light; well-chosen for Malaysia's warm, tropical heat. It's a fun spot with lots of character. I recommend a visit.
Reasons to visit Archipelago Penang: lovely little hidden bar in a green, naturally lit courtyard; bright recipes that match well to the local, tropical heat.
Archipelago Penang
Backyard 114 Armenian Street, George Town
10200 Penang Island, Malaysia
www.facebook.com/Archipelago
Archipelago Penang Opening Hours
Tuesday to Sunday: 10 am to 6 pm
(Soon to open in the evenings, stay tuned to their Facebook page for the latest updates)