Brasserie Fritz Pop-Up
Words: Monica Tindall
Photos: Rich Callahan
We were disappointed when we heard that Brasserie Fritz on the ground floor of the WOLO Hotel had closed and a Starbucks Reserve had taken its place. There was no need to be blue for too long, however, as Brasserie Fritz is now a daily lunch pop-up in Troika Sky Dining!
One gorgeous setting has been replaced by another. Windows reaching two stories on the ground floor are now 23 floors up in the skyline. Exposed bricks have been swapped for reflective surfaces and water features. At the same time, linen-dressed tables and menus have been carried over, providing a connection from the old to the new. Unwaveringly the same, however, is a commitment to serving quality French cuisine with innovative global touches.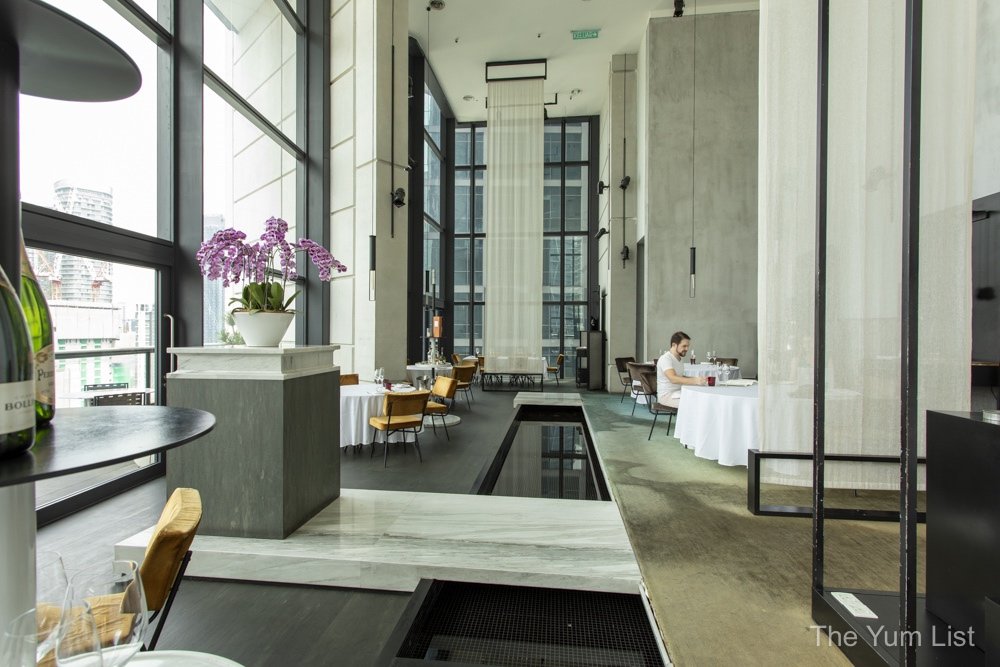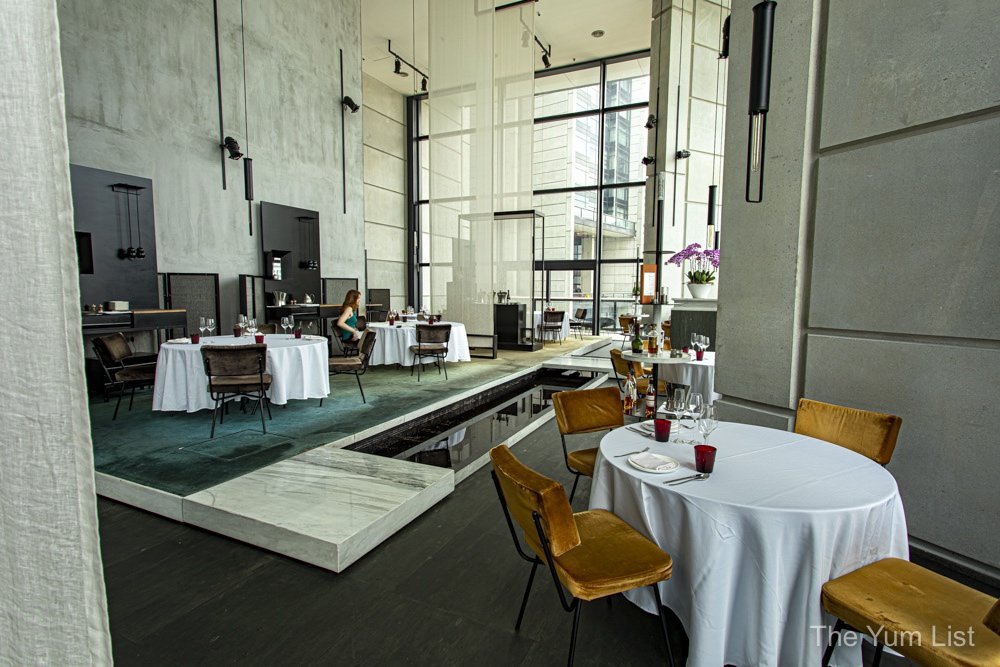 Brasserie Fritz Pop-Up Menu
The drinks menu at the Brasserie Fritz Pop-Up includes a succinct collection of French wine, a serious curation of gin and tonics on premium spirits, cheap beer and some other non-alcoholic beverages.
Perhaps the most interesting of the grape compilation is the Le Clot de l'Origine "Le Trouble Fait,' Maury, Roussillon (RM 50). Suggestive of a warning of the head fog you might experience if you indulge in one too many glasses, this orange wine plays on words and imagery. The Trouble Done label messes with your vision, appearing blurry just as the liquid in the bottle is cloudy. Winemaker Marc Barriot uses biodynamic methods to produce this Muscat. Natural production gifts three weeks of skin contact, in turn harnessing substantial texture and heaviness. Ticking all the boxes, Le Trouble Fait is certified organic, biodynamic, uses minimal sulfur, is vegan, unfined, unfiltered and natural. Not only does it do well with a contemporary mindset, but it tastes good too. A citrus bouquet follows through to medium intensity in the palate, more fruit and some minerals in the mouth, and a middle-length conclusion. It does particularly well with our seafood and vegetarian starters.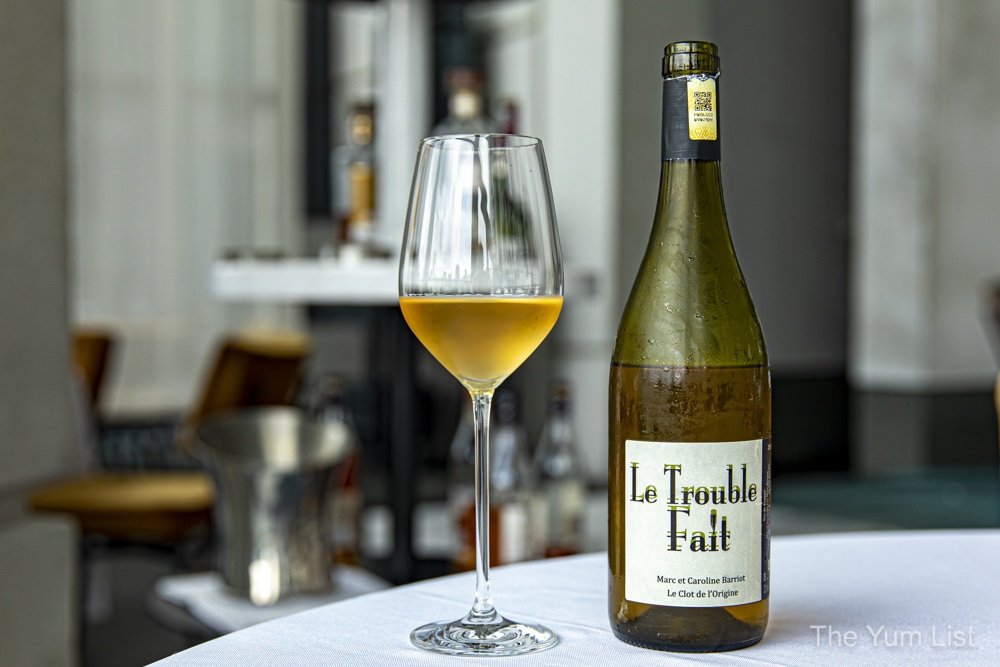 Later we move to red to accompany our duck and lamb. Chateau de Bel Avenir 'Eleve en Jarre,' Gamay, Beaujolais, France 2017 (RM 48), another natural wine, is versatile enough to pair with both the poultry and the red meat. Aged in clay for over a year before bottling, this red is fresh, presents good acidity and soft tannins.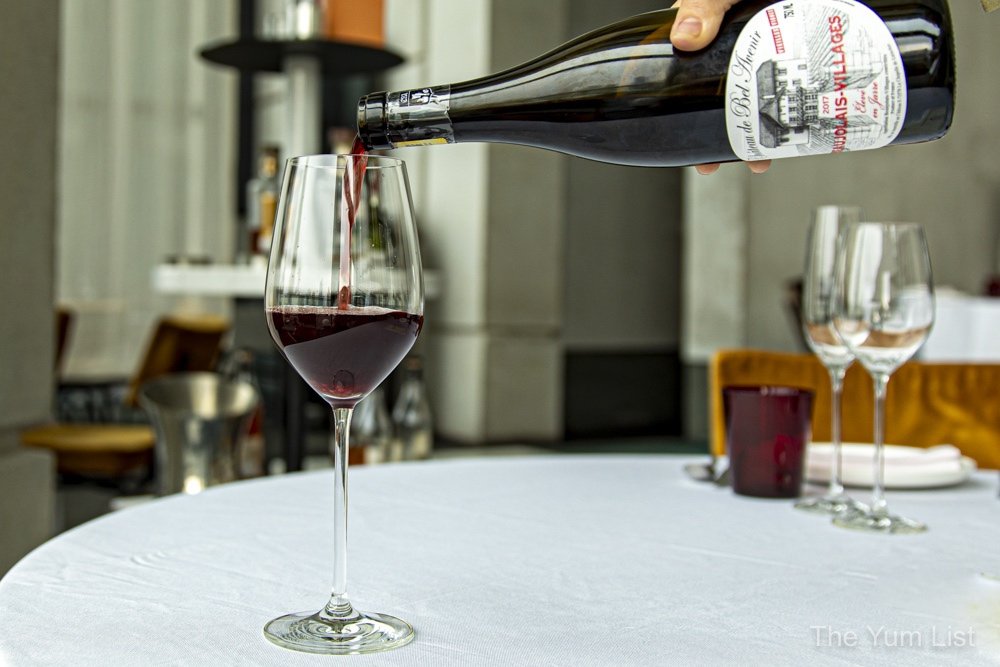 To conclude our wine selection, we progress to Cantaloupe's full wine list for dessert. We find a 2015 Hungary, Oremus 'Late Harvest,' Tokaj-Hegyalja (RM 60) that makes a friendly mate for souffle and crème brulee. It's a brilliant orange in the glass with aromas of apricot and botrytis on the nose. In the mouth, there's an elegant balance of sweetness and acidity, with notes of citrus and honey.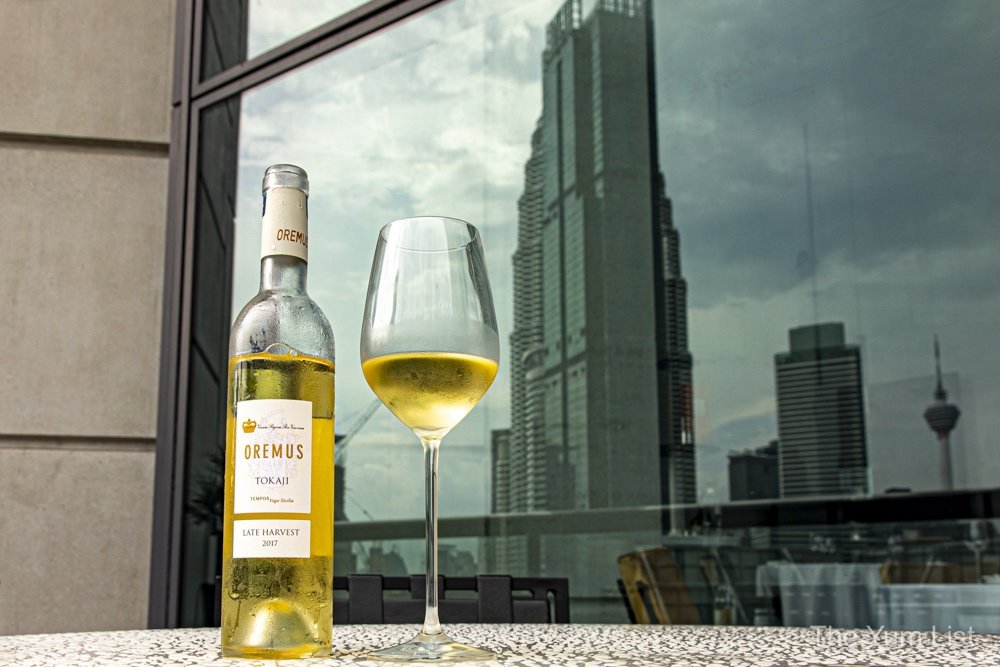 French Menu KL
Starters
As the waitstaff lay down the menu, they inform us that the Salmon Gravlax (RM 35+) must be tried. Dry-cured in house, beautiful slices of fish come with potato blinis and mustard sauce. It's light, graceful and a sterling mate to our orange wine. We appreciate what we're eating as we learn the salmon takes five days to prepare! Various stages combining the fish with salt, herbs and olive oil produces subtle layers of taste in the soft flesh.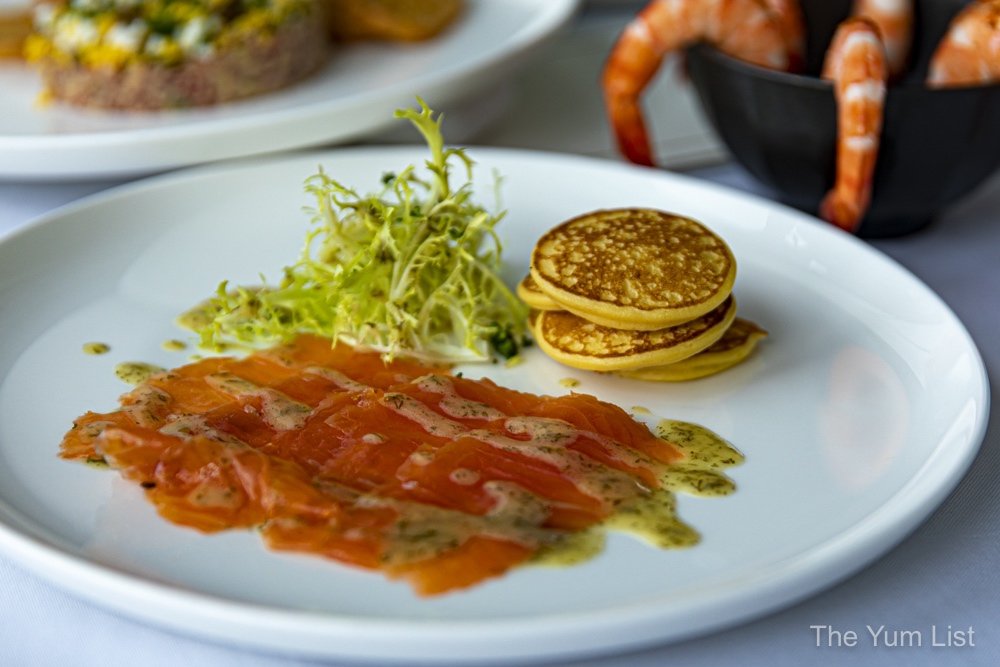 Getting some greens on our plates, the Brasserie Fritz Salad (RM 20) is an excellent choice. Delicate sprigs of asparagus, frisée lettuce, halloumi, radicchio and haricot verts gift a terrific dose of antioxidants. Sprucing up the veg, a truffle vinaigrette turns a humble salad into a dish to talk about.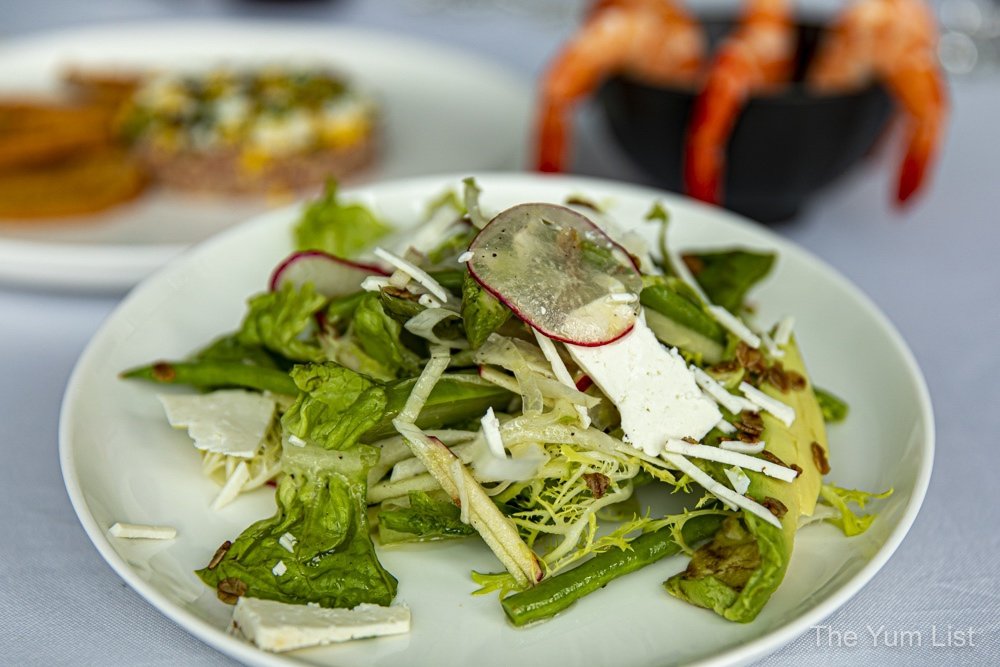 While the Prawn Cocktail (RM 38) might look old-school with the creatures hanging over the rim of a bowl, the sauce is firmly planted in 2020. Sakiyomoso mayonnaise, made with ketchup, Tabasco, soy sauce, miso, mayonnaise and togarashi, has a significant level of heat. A sprinkling of togarashi powder over the flesh of the prawns adds to its depth.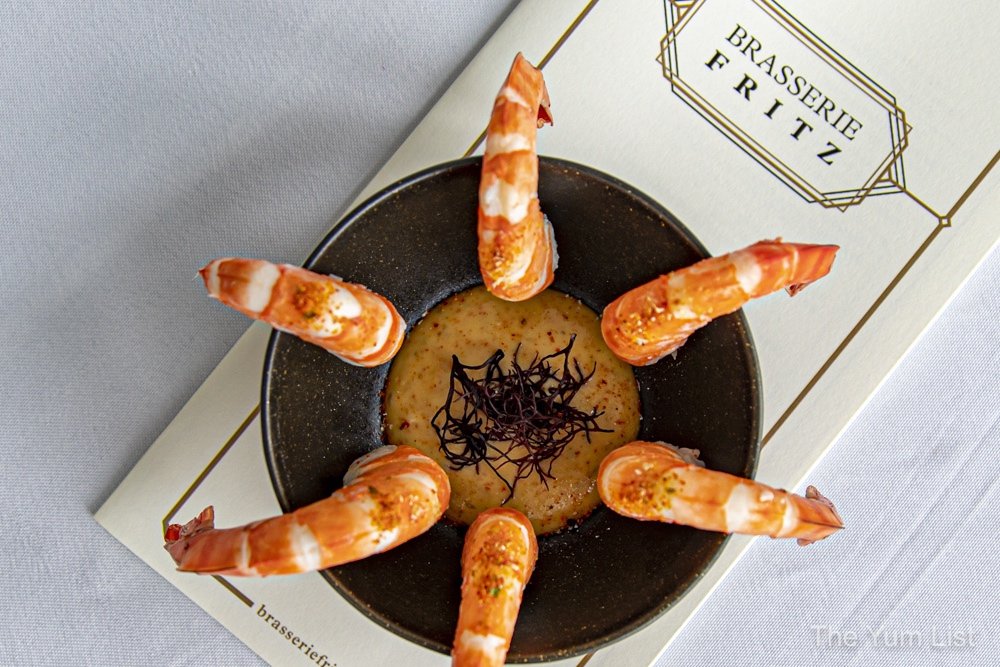 We find another gorgeous plating in the Beef Tartare (RM 45). The pink round of beef is topped with shallots, capers, chopped egg, chives and gherkin. Thin crisp anchovy-butter toasts are ideal scoops and mustard, mayo and Tabasco provide excitement in the seasoning.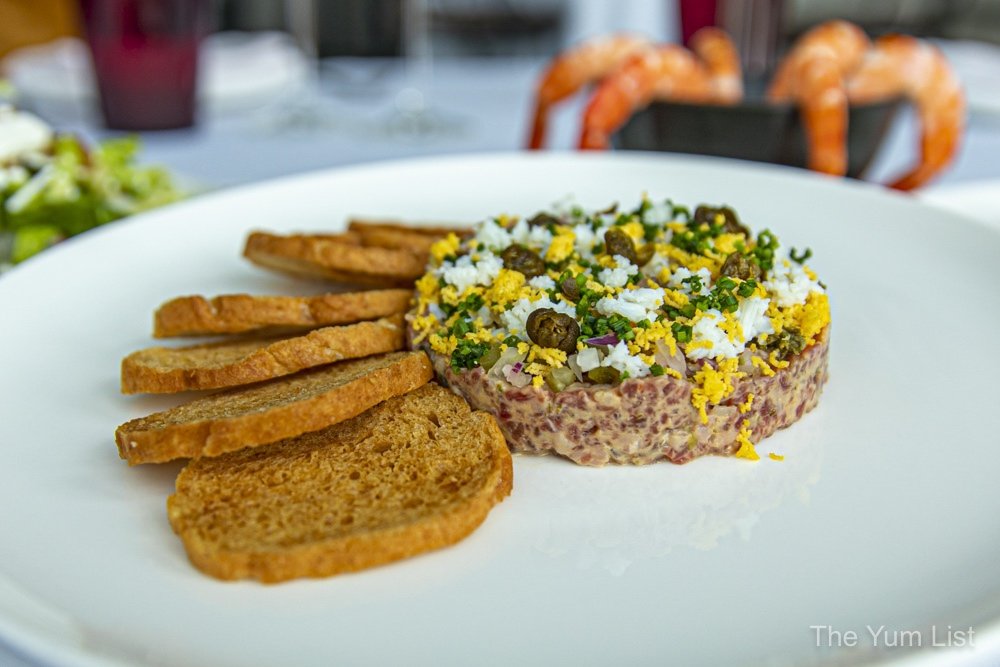 Plats
Main dishes are substantial in their portions, and there's a good variety of proteins to choose from. At the Brasserie Fritz Pop-up, Salmon Niçoise (RM 38) is a jazzed-up version of a classic. Pan-seared salmon, egg, haricots verts, anchovies, tomatoes, olives, potatoes and lettuce are separated around the dish. The salmon is just cooked on the edges and soft and pink in the middle. It's a reverse layering with the dressing on the bottom of the plate rather than over the top. Olive oil, mustard, white wine vinegar and tuna to gift a thick, luscious consistency.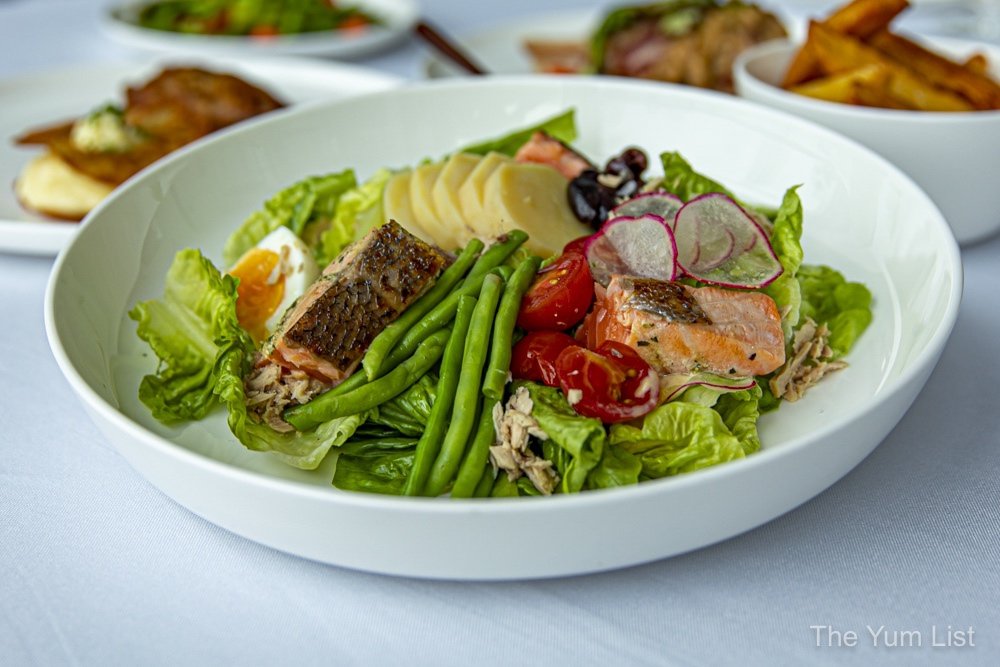 Duck Confit (RM 48) is another item that comes with high regard. Moist and meaty within and covered by a superbly crisp skin, it's a classic rendition of the recipe. The side of mashed potato is as equally appealing. Sandwiched between a crunchy scalloped potato crown, and accompanied by a grainy mustard sauce, you couldn't ask for a better mate.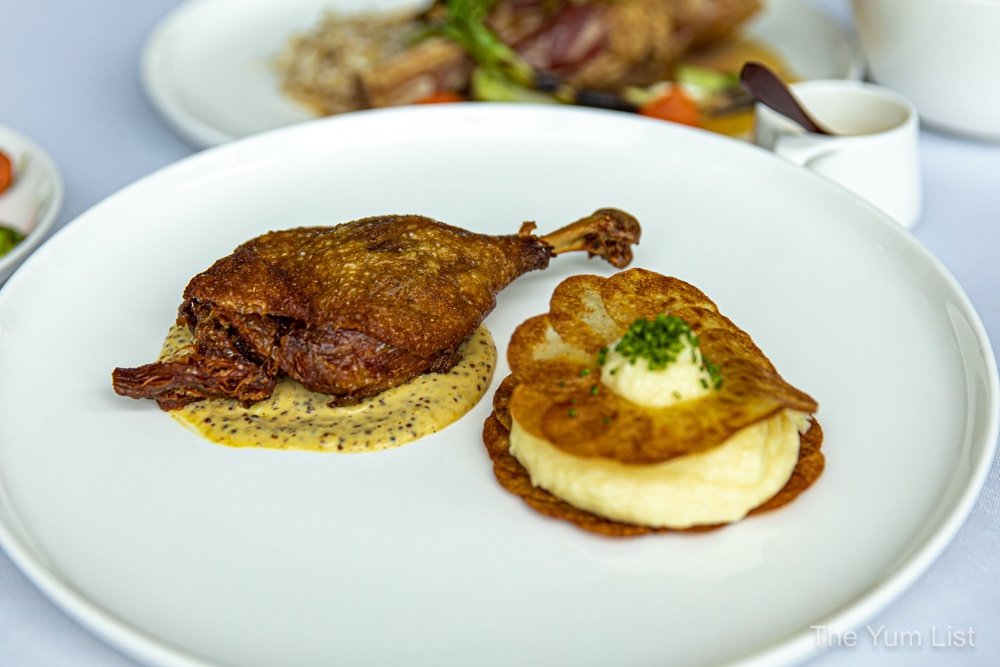 Bringing some red meat to the mains, Lamb Blanquette (RM 55) is a comforting choice. Fork-tender, stewed lamb shank comes with button mushrooms, burnt leek, peas and carrots in a swirl of lamb jus. Lovely long grains of basmati make up the rice pilaf. Coming as an entire shank, it's a terrific order for sharing.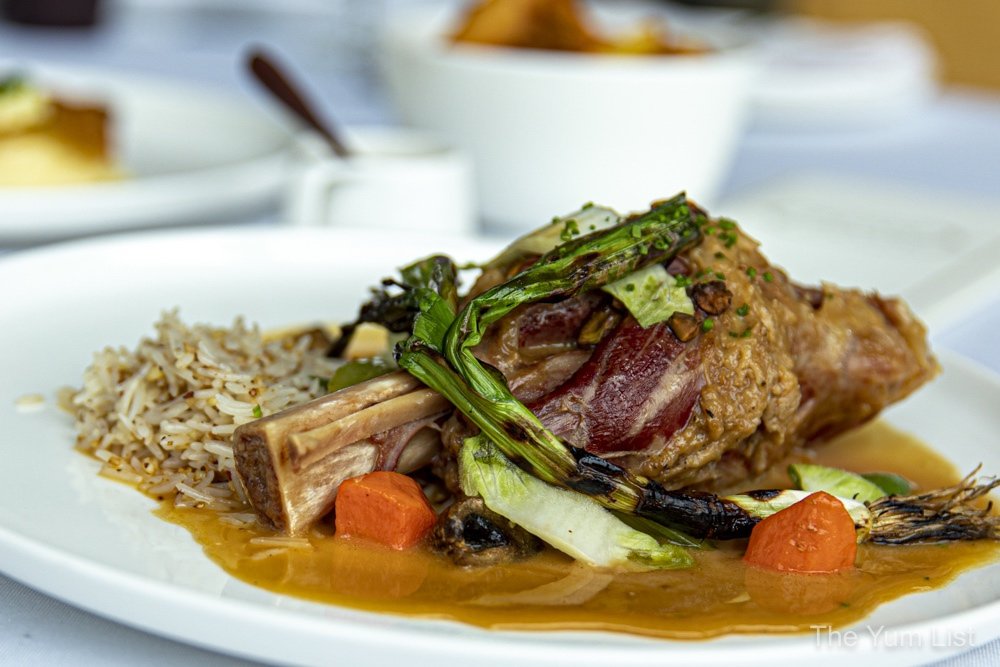 Les Garnitures
We find the mains to be a single sufficient plate if dining alone. Larger gatherings, however, can make their principal plates go further by requesting a few sides. Pommes Fritz (RM 15) is a popular pick. Boiled and double-fried in peanut oil, the extra steps are evident in these chunky fries. You can use the mayo for dipping, but we like the lamb jus and mustard from our mains. Veggies are always a good idea, and Brasserie Fritz' pop-up menu has no shortage. Sauteed (RM15), we get a collection of seasonal greens beans, peas, snap peas, asparagus, shallots and carrots making up a delightfully green plate. The shallots, butter and parsley moisten the veggies and supply the French touch.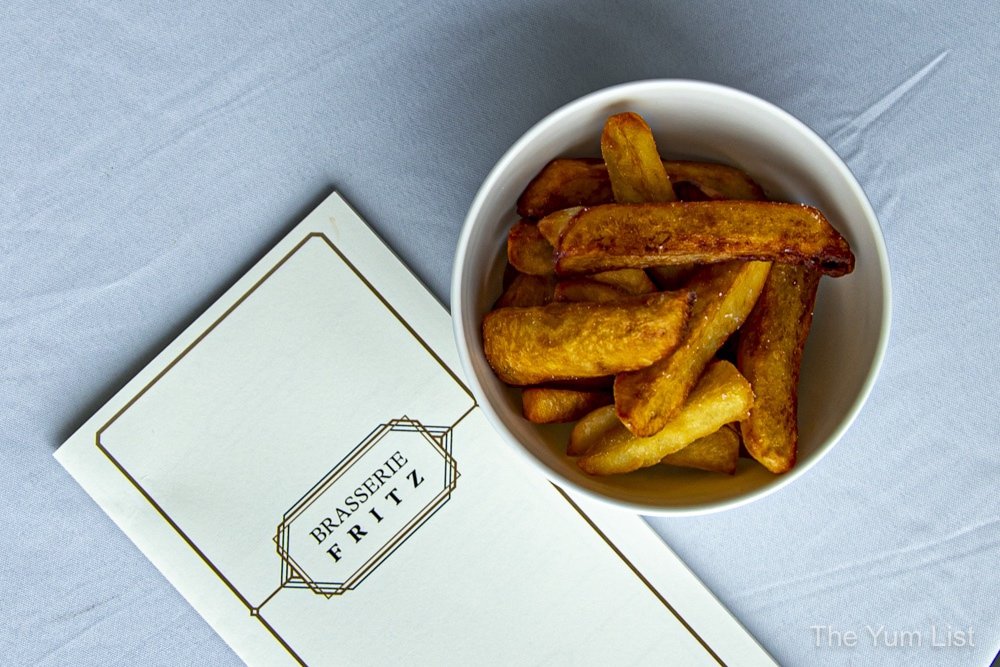 Dessert
Lastly, and dating back to Frangipani days (the owners' legendary first opening), desserts on the Brasserie Fritz menu have truly stood the test of time. The recipe for Orange Souffle with Chocolate Sauce (RM 25) and Grand Marnier (+ RM 5) is close to two decades old. A pillowy top gives way to a light, aerated middle and the orange and chocolate combo cannot be argued with.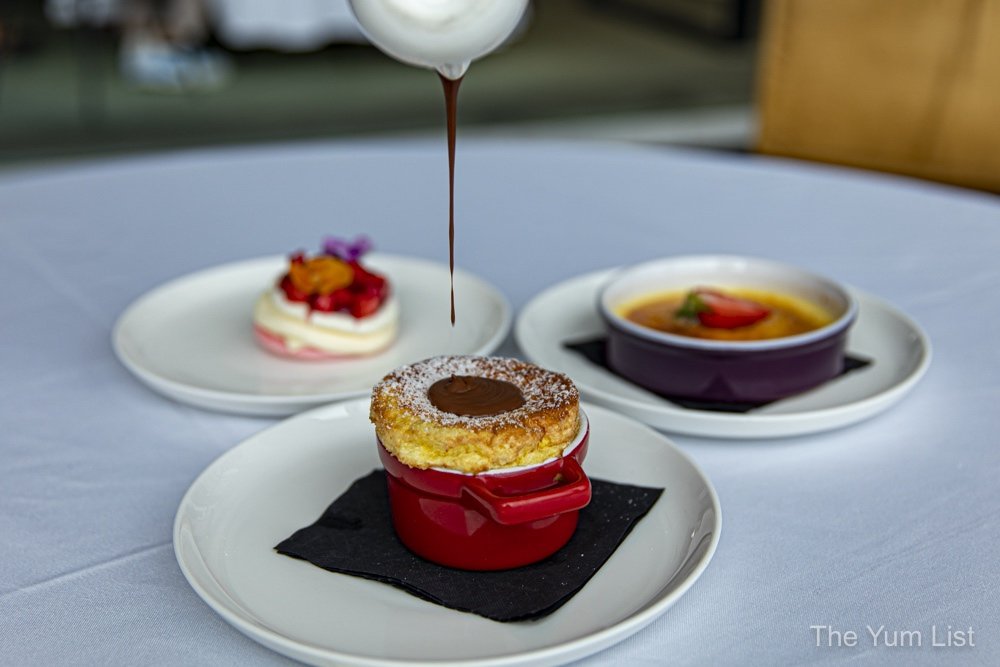 Another classic, Crème Brulee (RM 20), reveals evidence of the use of real vanilla beans witnessed by tiny black dots in the cream. A velvety-smooth underbelly is hidden below a delicate caramelized crown. It offers just the right "crack" with the gentle strike of the spoon before giving way to the creamy interior.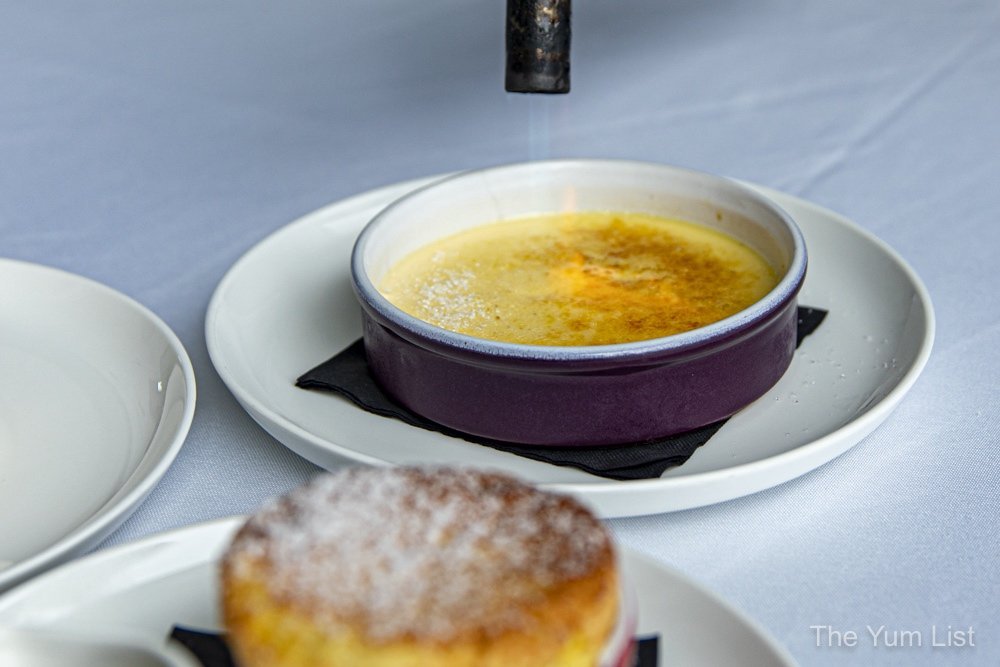 Undoubtedly, the prettiest sweet on the Brasserie Fritz Pop-up menu is the Strawberry Macaron (RM 25). This new dessert brings a large pink macaron base topped, almost pavlova style, with fresh berries and cream. Only having one layer of macaron and loads of cream serves to temper the sugary base and balance the recipe into a fruity creaminess. Delightful.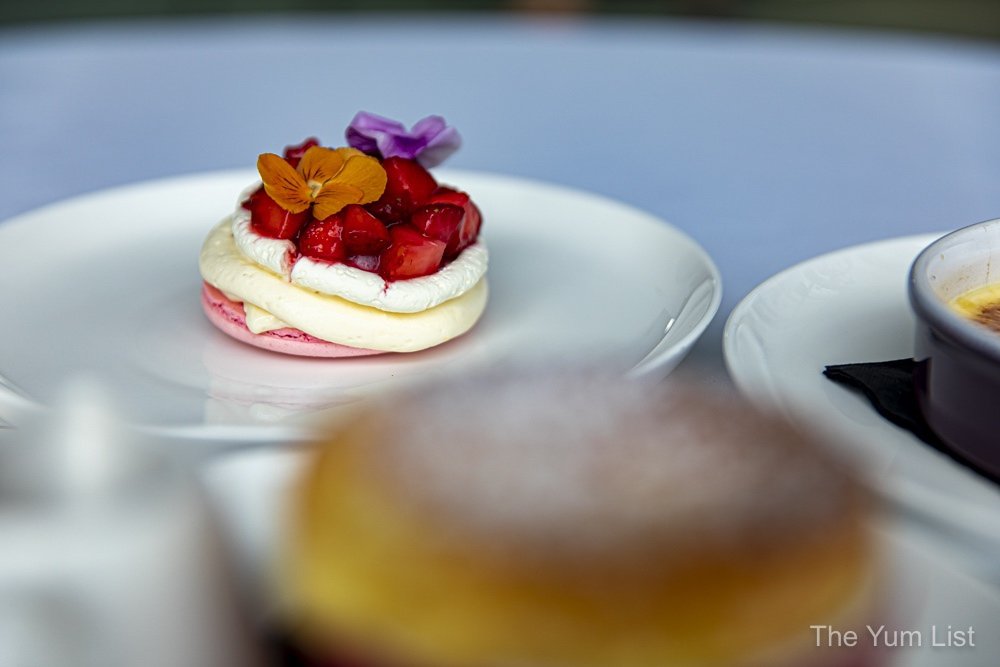 Brasserie Fritz Pop-Up Review
Gloom (as a result of closure) soon turned to glee (due to relocation) with the Brasserie Fritz Pop-Up at Troika Sky Dining. Expect to find favourite French recipes in a beautiful setting with friendly and professional service to match.
Reasons to visit the Brasserie Fritz Pop-Up: same fabulous menu, new gorgeous location; must-try the Salmon Niçoise; Duck Confit and the Orange Souffle; if you are a fan of natural wines, they have some exciting labels here.
Brasserie Fritz Pop-Up
Troika Sky Dining
Level 23A, Tower B, The Troika
19 Persiaran KLCC
50450 Kuala Lumpur, Malaysia
+6 03 2162 0886
brasseriefritz.com




Brasserie Fritz Pop-Up Opening Hours
Daily: 11 am – 3 pm