Prego The Westin Desaru Coast Resort
Words: Patricia Podorsek
Photos: Monica Tindall
Fans of Prego restaurant in KL will be pleased to know that the same Italian gems to be savoured in the concrete jungle of Bukit Bintang can be enjoyed fringed by palm trees and the sound of ocean waves at its new location along the Desaru Coast in southeastern Malaysia. Newly developed, this stretch of beach now boasts a selection of top hotels and restaurants, along with golf courses and a family-friendly waterpark. Among the new hotspots, we find the breezy halls of Prego The Westin Desaru Coast Resort tucked in among the ocean views.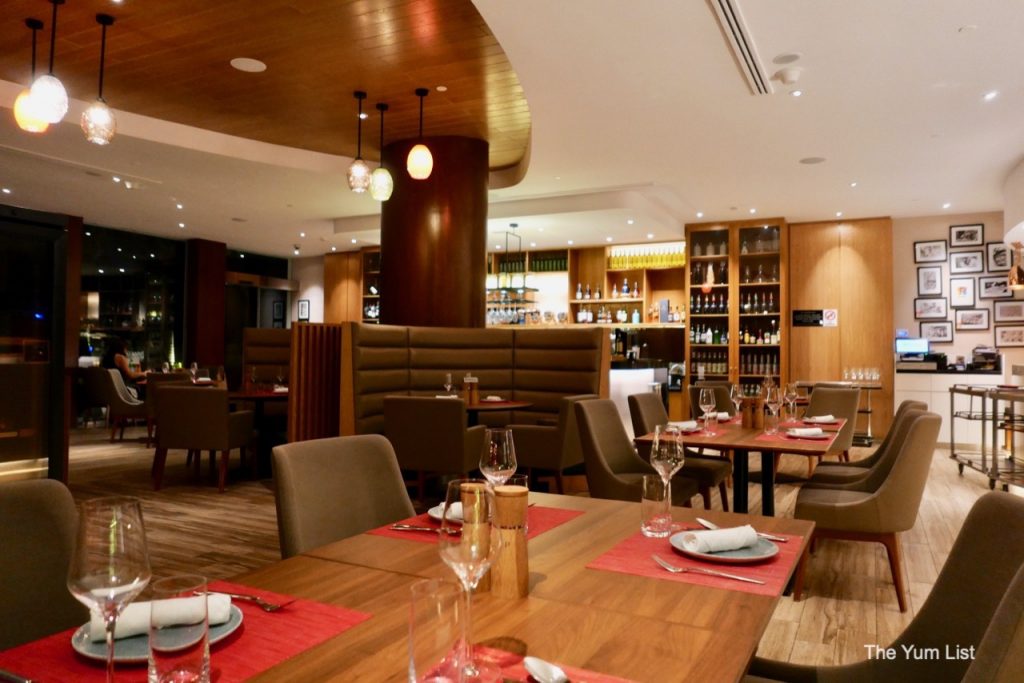 Prego The Westin Desaru Coast Resort – Italian Restaurant
Dinner at Prego The Westin Desaru Coast Resort always starts with a loaf of fresh farmer's bread, a few pieces of focaccia and homemade tomato sauce for dipping. This helps to take the edge off our rumbly tummies while we peruse the menu. After looking over the extensive wine list – very international, with some notable Italian vintages – we decide a cocktail will quench our Friday evening thirst best. Mon introduces me to Roku, a craft gin from Japan, smooth and silky when it's ice-cold and a little dirty.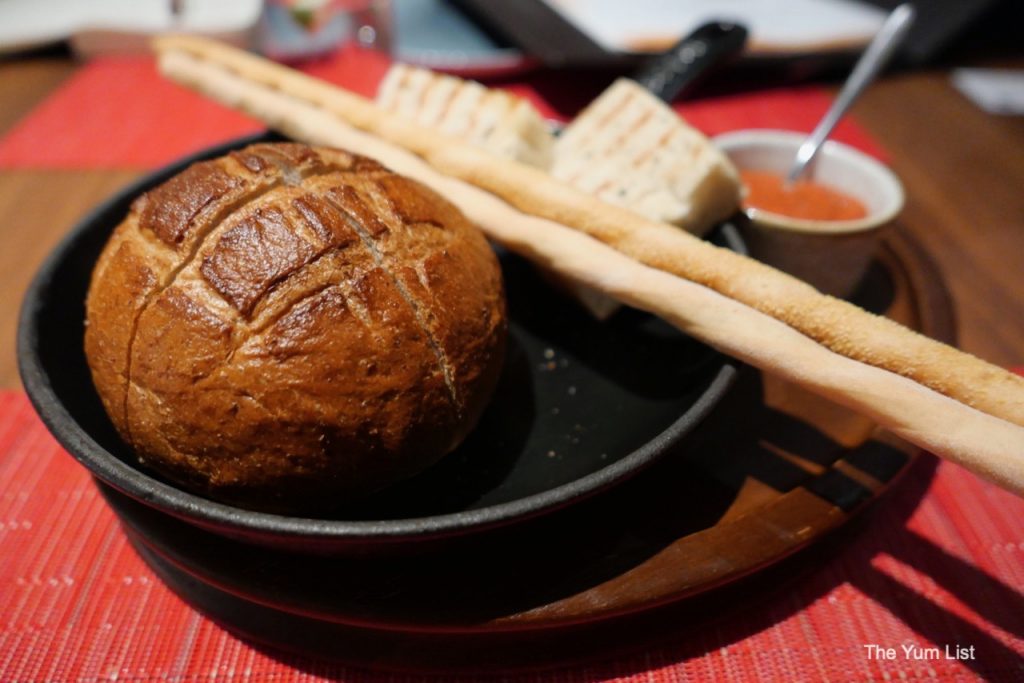 Antipasti
Starters come in two varieties at Prego The Westin Desaru Coast Resort, hot and cold. The hot one arrives first, in the form of Gratinated Portobello Mushrooms (RM55). Two sizeable caps are stuffed with goat cheese and crisped with bread crumbs. I fall in love with the warm creamy lemon of the filling, its tang contrasted by the peppery arugula salad on which it sits. It is a beautiful combination of nutty and tangy and citrusy and creamy and crisp. There's a lot to love here!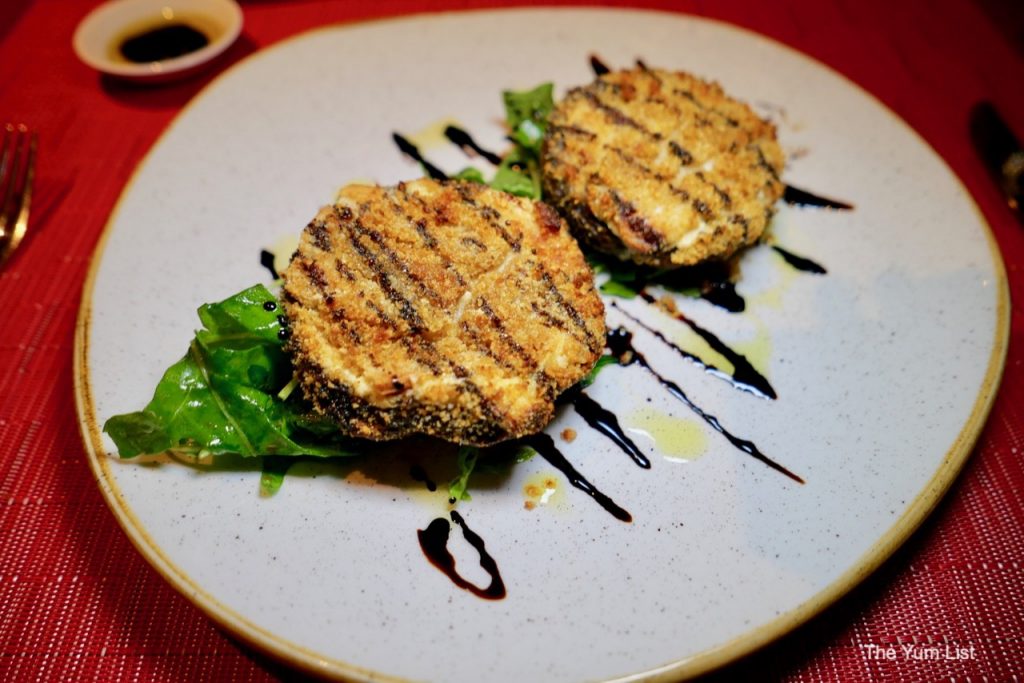 From the cold starters, we enjoy the Bruschetta (RM40), toasted slices of bread spread with pesto then heaped with tomatoes and capers held together by a sweetened balsamic reduction. A dollop of creamy burrata pulls all the flavours together and adds a touch of decadence. This generously portioned appetizer is a nice one to share, especially since it includes more of that lovely arugula salad with shavings of parmesan cheese. By the time we are done, we are almost too full for the mains!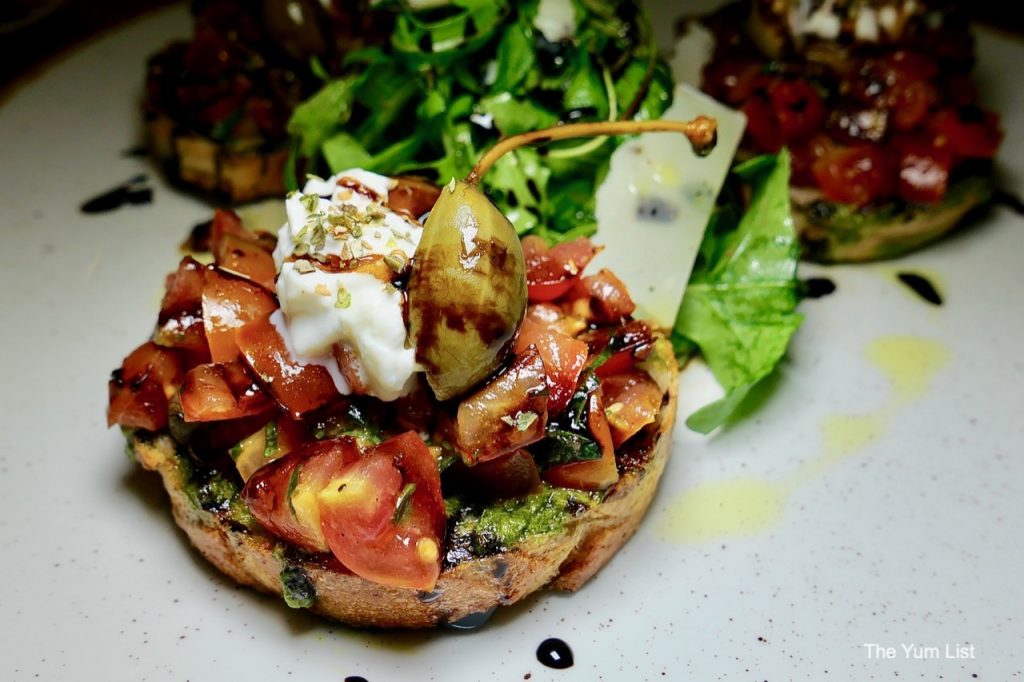 Mains
Our lovely server, Bolqis, has been full of smiles and etiquette so far this evening. With the onset of the mains, however, it is time for her to roll up her sleeves and really show us what she can serve! The Spaghetti Carbonara (RM55) pairs thick, chewy noodles with the classic Italian sauce of egg yolk, pecorino, and bacon. Rich enough that this may be, Prego further cheeses the sauce with a tableside tossing inside of a parmesan wheel! Bolqis adds the warm pasta to the "bowl" and allows extra melty cheese to permeate the dish as the noodles warm the sides. Prego's Carbonara is layers of rich upon rich, decadence dressed in sparkling finery. Many guests will be happy to hear that the bacon is made from beef: Prego The Westin Desaru Coast Resort is a pork-free restaurant.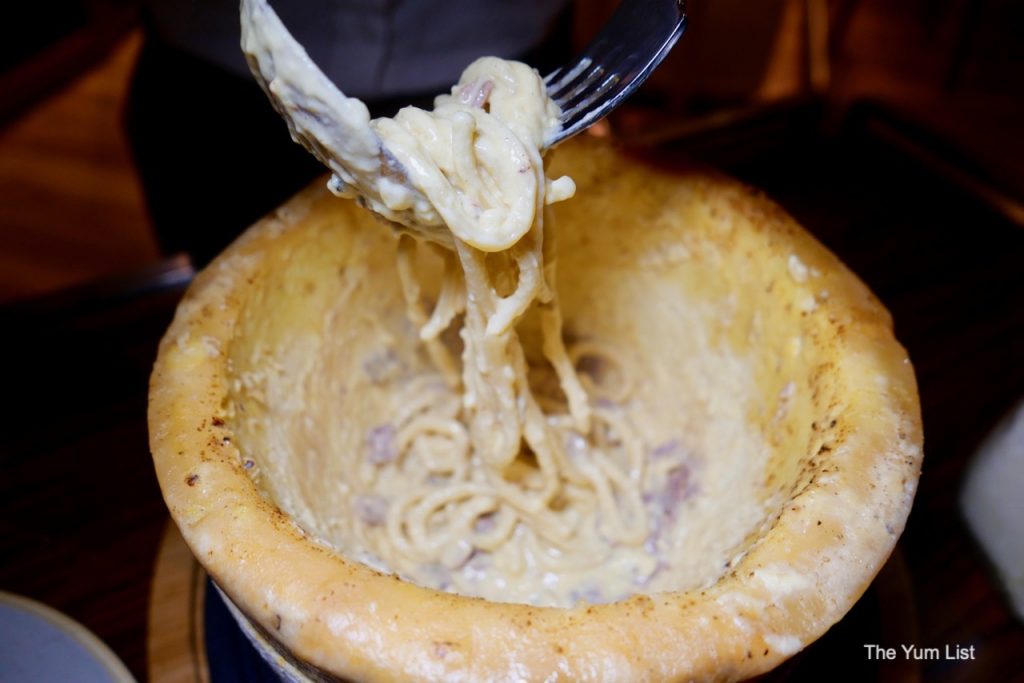 It's not long after one service cart is wheeled away that another one arrives. This time Bolqis wields a mallet to crack open the Salt-Crusted Sea Bass (RM95). This whole fish dressed in lemon and herbs is baked for 30 minutes in a thick coat of sea and rock salt. She carefully removes the crust then debones the fish, laying out tender filets to adorn our plates. One bite and it's like I've never eaten fish before. All by itself the full flavour of the flesh has been preserved in moist, meaty mouthfuls without distraction. The dish comes with a side of new potatoes literally swimming in lemon butter. Yum on yum.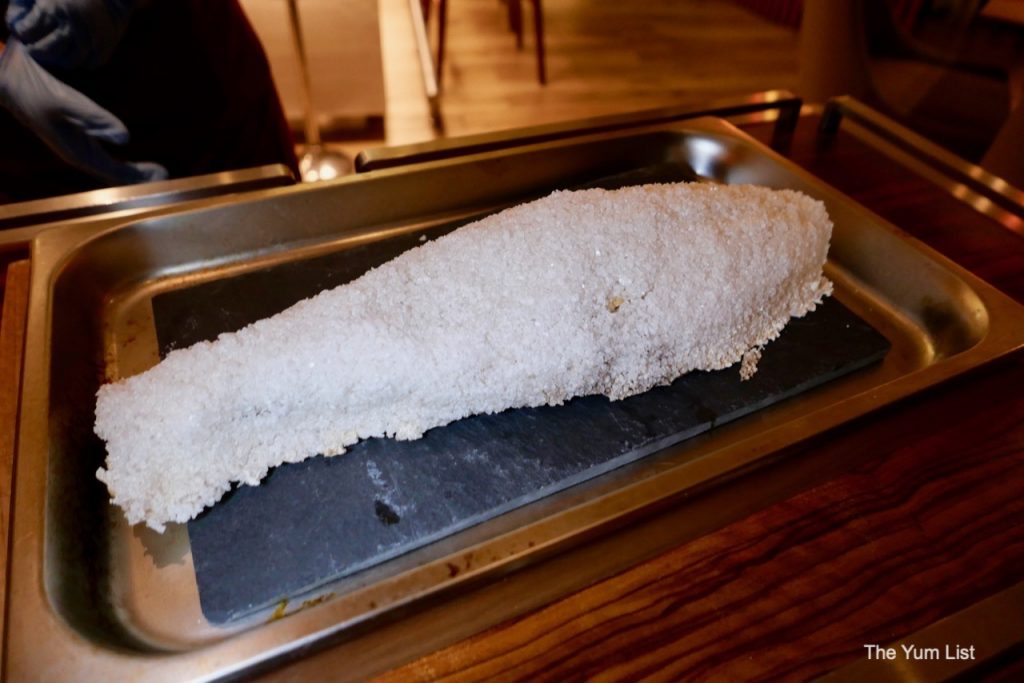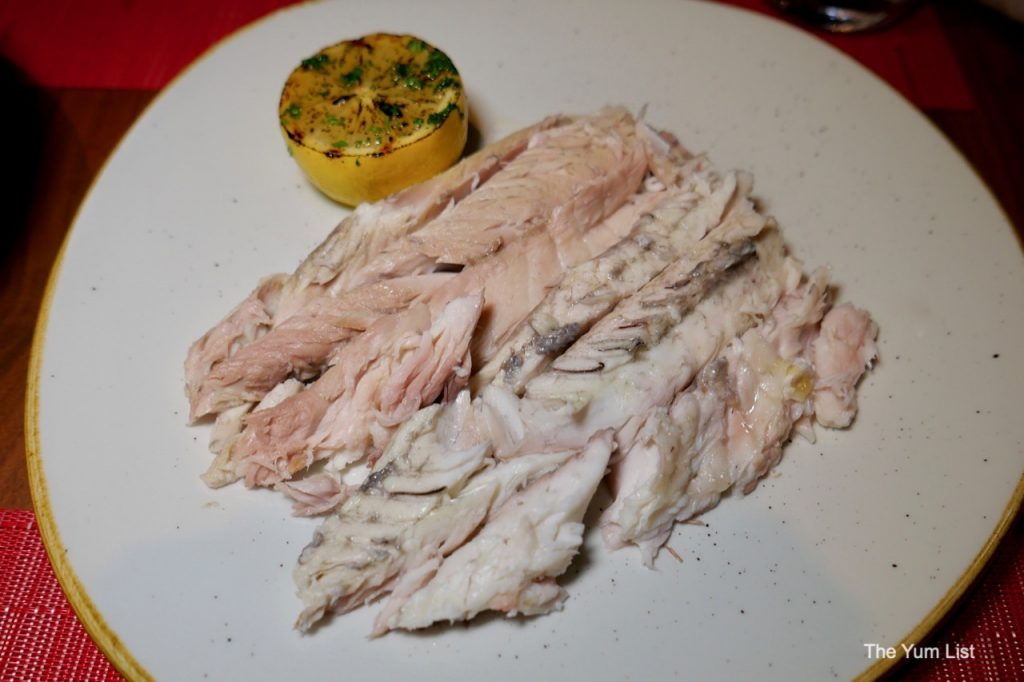 Dessert
If you've read any of my reviews before, you may know that I am a BIG fan of our first dessert. It's always the first thing I look for when I check out the dessert selection at any Italian restaurant. Prego's Tiramisu (RM35) is very fine. Hand-pressed espresso and brandy soak up the ladyfingers and then weave with mascarpone for the coffee cream on steroids that I love. Prego's twist adds Oreo crumbs to the cocoa powder on top. I approve!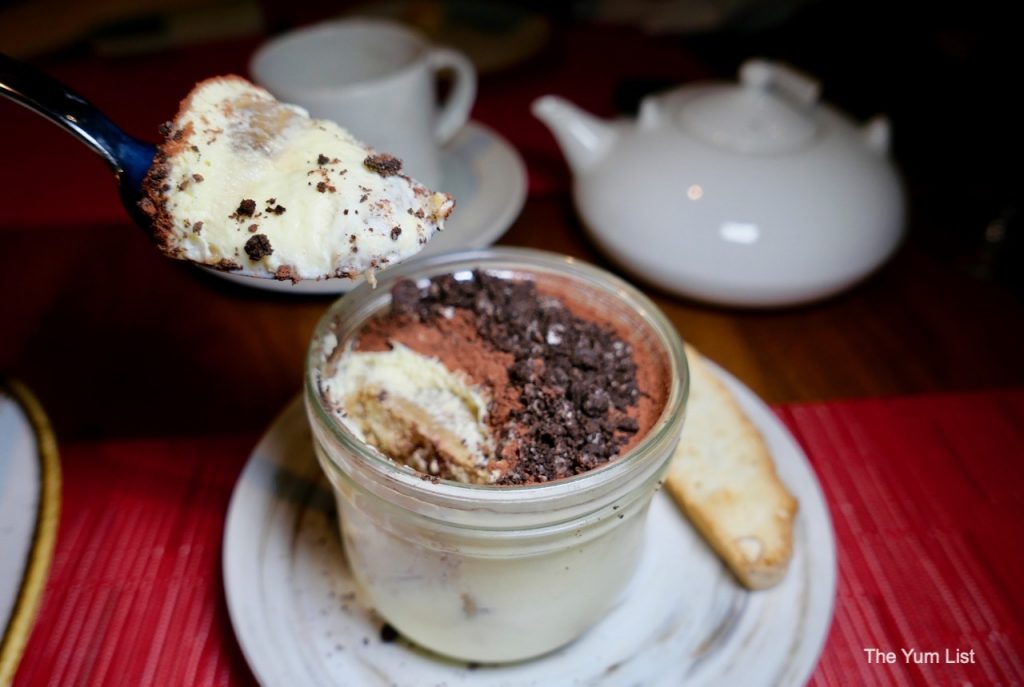 Finally, it's hard to imagine a dessert more decadent than tiramisu, but Prego's Mud Pie (RM35) is a serious contender for the title. Homemade coffee ice cream is laced with strands of Oreo crumble and moulded into a pie shape. It's then served in slices on a crust of cookie crumbs. I've already told you how much I love coffee desserts, and this one is no exception. I'm not sure how I find the room for just.one.more.bite. But I do. Of course.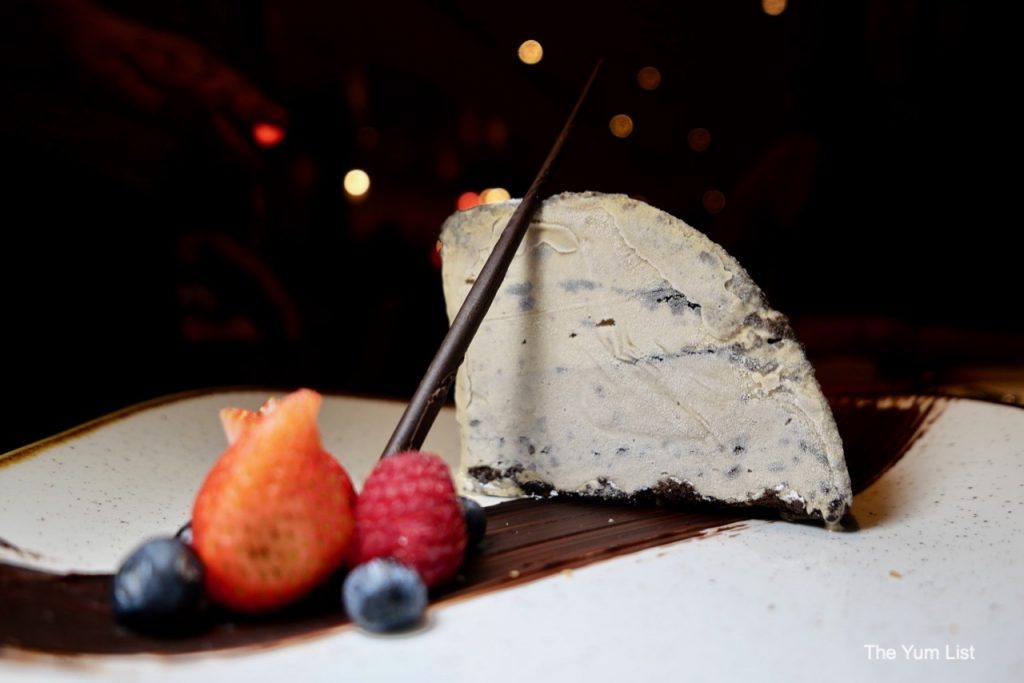 Prego The Westin Desaru Coast Review
Stepping outside, our bursting tummies are consoled by the rush of the wind rolling off the sea. It's hard to go wrong when you combine all this top-shelf Italian cuisine with a view of palm trees and waves. I'm happy we added this stop to our itinerary. Next time you're down at the coast, I'd be sure to add it to your list, too.
Reasons to visit Prego The Westin Desaru Coast Resort: the cheesiest of all possible carbonaras, sea bass with sea views, and appetizers worth making a meal out of.
Prego The Westin Desaru Coast Resort
Jln Pantai 3, Desaru Coast
81930 Bandar Penawar, Johor, Malaysia
+6 07 838 3333
Website
Prego The Westin Desaru Coast Opening Hours
Tuesday – Sunday, from 6:00 p.m. until 11:00 p.m.
Closed on Mondays.
Reservations are recommended.