The Fire Grill TTDI
Words: Nathan Jay
Photos: Rich Callahan
It is a simple, clean, galley-style space broken up between high and low tables. The staff is warm and cheery like the bright sun and cloudless sky outside. The food menu is a magical 16 items, not fusion, but crossing and linking borders together through subtle, but defined flavours. It is unpretentious and screams – relax and enjoy this time with your family and mates! Welcome to The Fire Grill, a new steak and grill restaurant in TTDI!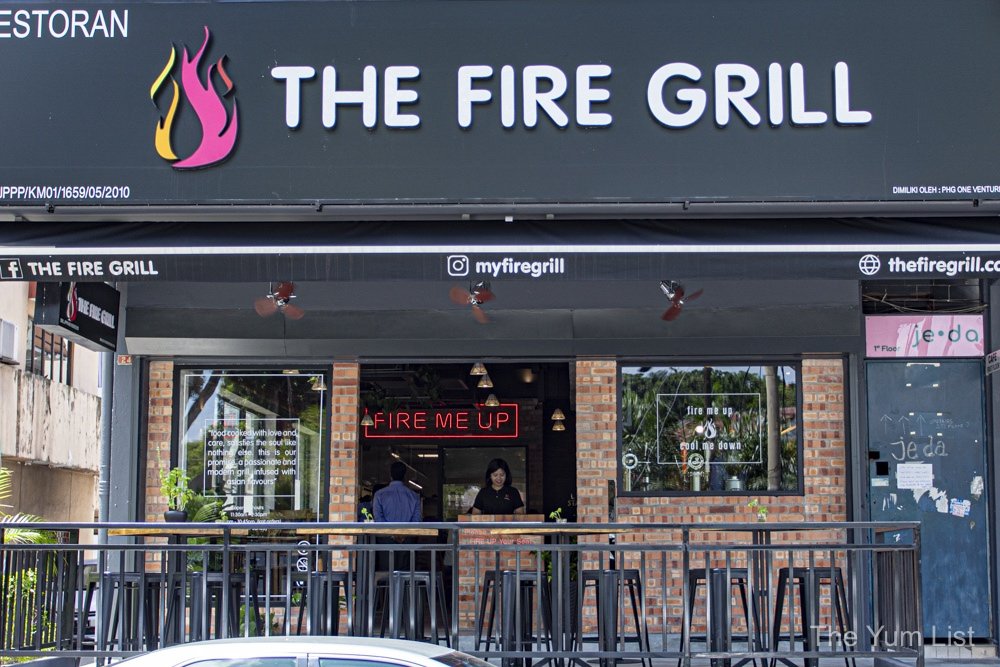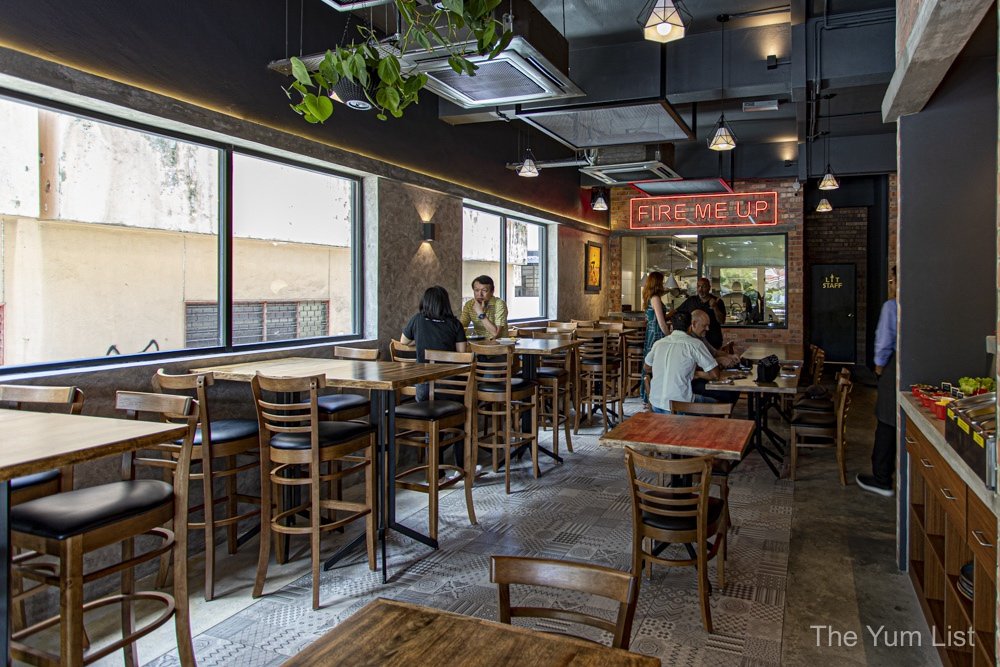 The Fire Grill TTDI
Following those instructions, it was a must that we wet our palates before the food goodies arrived. I gave a silent nod to one of my colleagues for ordering the ever-popular Mojito (RM 25. On a base of white rum with fresh mint, lime juice, soda water and sugar syrup, it is a comfortable choice for someone that thinks they do not like gin. (I believe there is a gin for everyone; Caning disagrees.) The mojito is cool and minty-fresh as one would expect. And one can not argue about the price.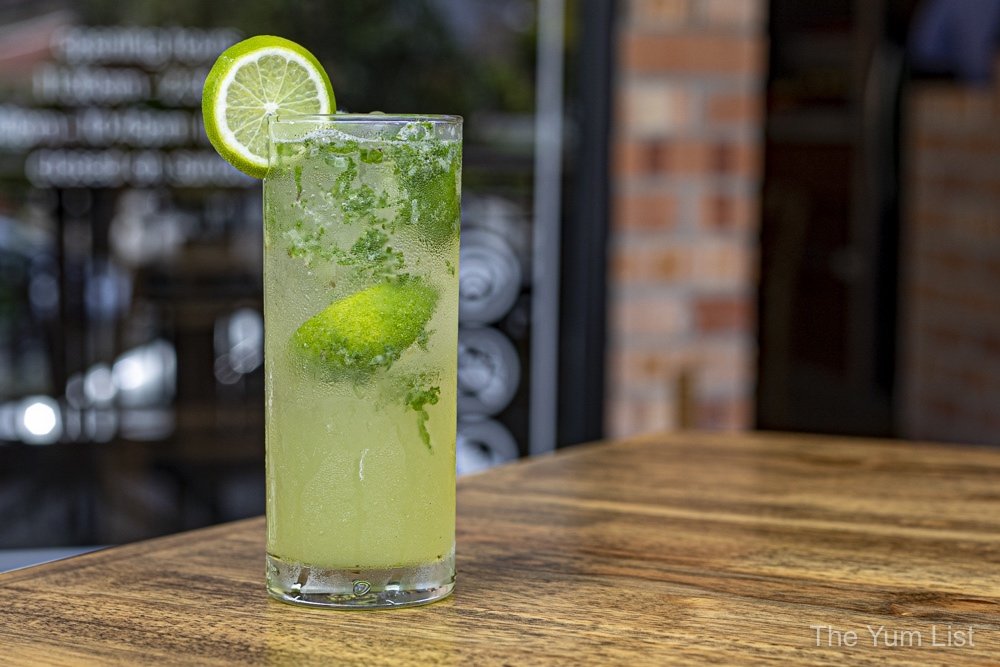 Gin Bar TTDI
But let's talk about gin! Owner and food director Shankar R. Santhiram loves gin! One could say that this little eatery doubles as an unabashed gin bar. It features a small but diverse selection that begs for you to keep the cocktail menu on the table. We ordered the Roku Suntory (RM30). This Japanese gin coats the tongue with cherry blossom and green tea. Served with a small-batch tonic called Fentimans, this gin is yum.
The second selection was the Edinburgh Cannonball (RM30), a Navy proof gin of 57.2% ABV. Lucky me! A quick side here – navy proof gin was commissioned by the Royal British Navy. Wet gunpowder could still be lit when doused with the gin, giving "proof" of its alcohol content. Needless to say, no one in our group started any fires, but the gin did pack a punch. The tasting notes are spice forward, including Szechuan pepper followed by deep citrus notes of orange.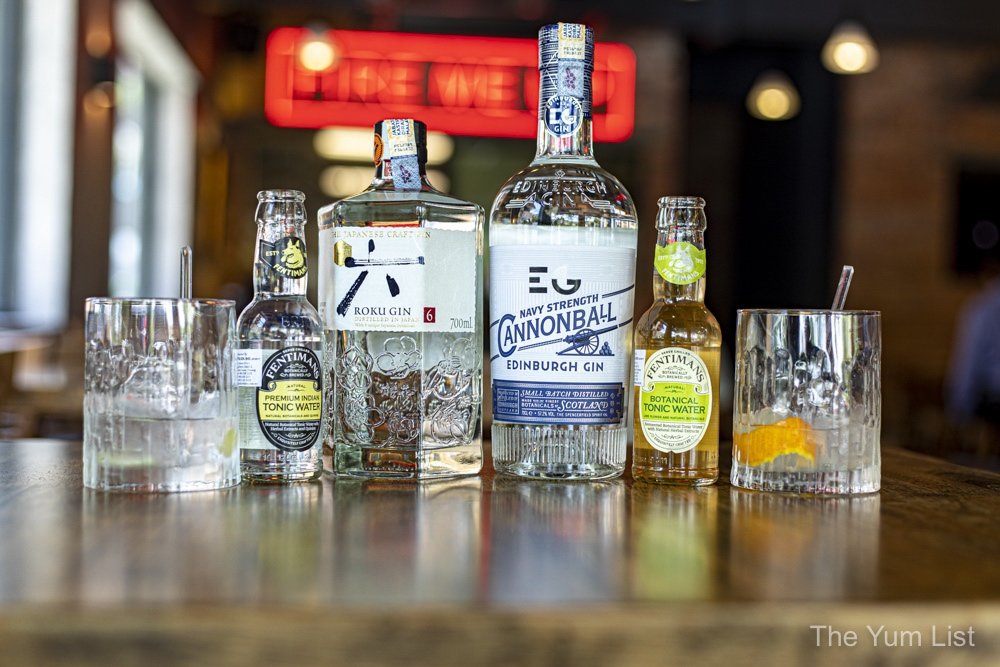 Menu
Appetizers
The most locally influenced dish of the food menu at The Fire Grill was Grilled Curry Leaf de-Shelled Tiger Prawns, (RM 25). A beautifully executed curry leaf masala lightly coated the prawns, which were served on a puffy pillow of a poori. After swallowing, a two to three-second delay occurred before the spice came back to tickle our tongues.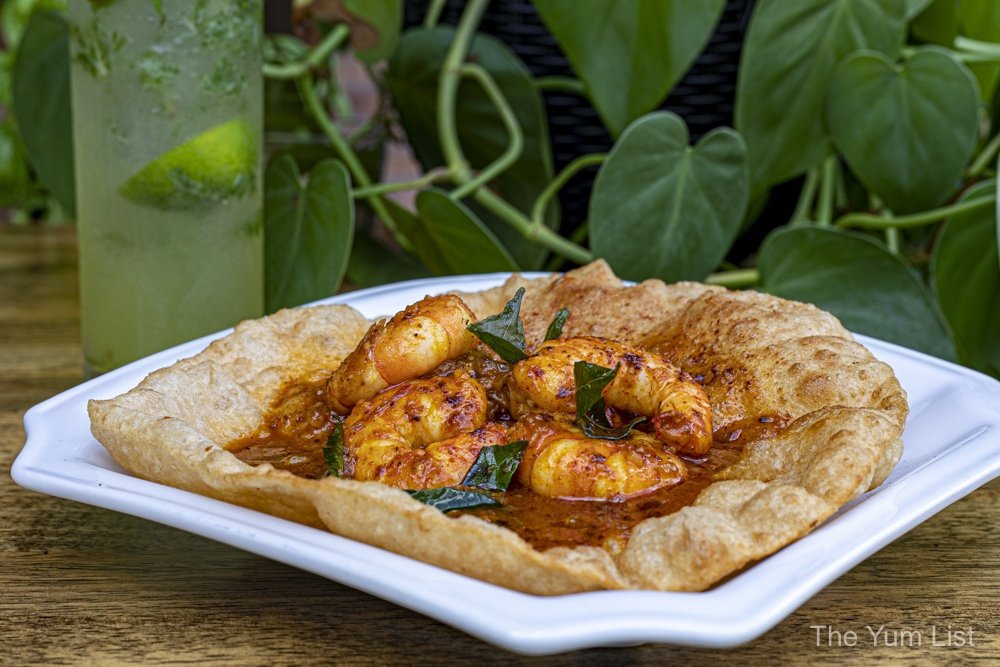 Grilled Teriyaki Mackerel (RM 45) saw approximately 200g of imported Norwegian, cold water, mackerel marinated in mirin, soy sauce and honey. The cold breeding water develops extra fat in the fish, keeping it moist. It is served with broccoli sautéed with garlic, and extra teriyaki for dipping. The sauce is thin with a bright, salty and clean finish.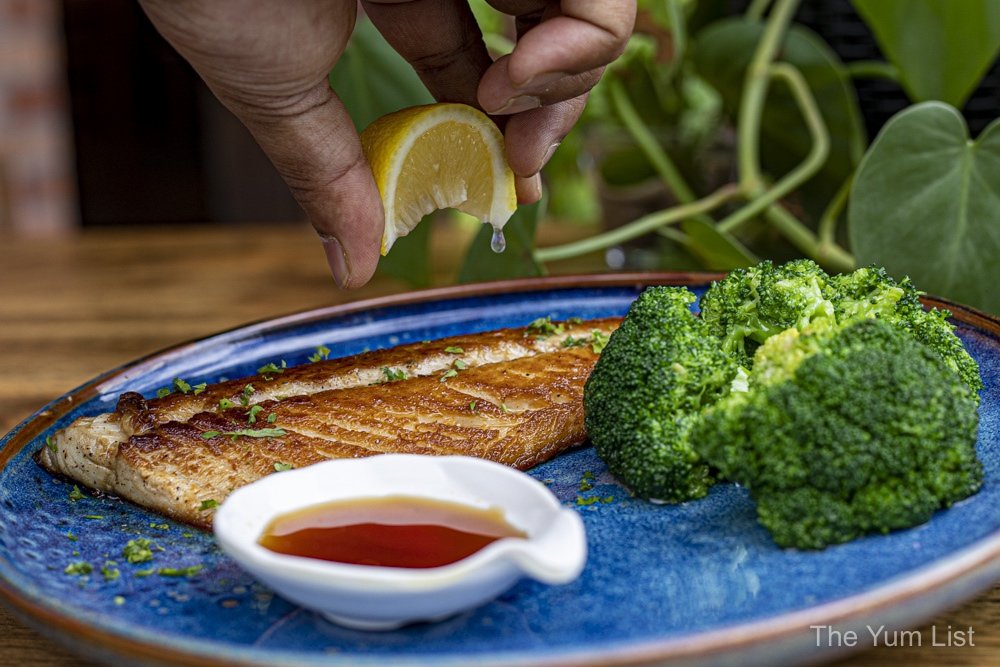 Wine
Moving toward steaks, we switched to wine with a glass of Marques de Caceres Crianza (RM 34). A beautiful ruby red colour, notes of bubblegum, liquorice, tobacco and deep red berries combine with a smooth mouthfeel and a long finish. I think I can still taste it now.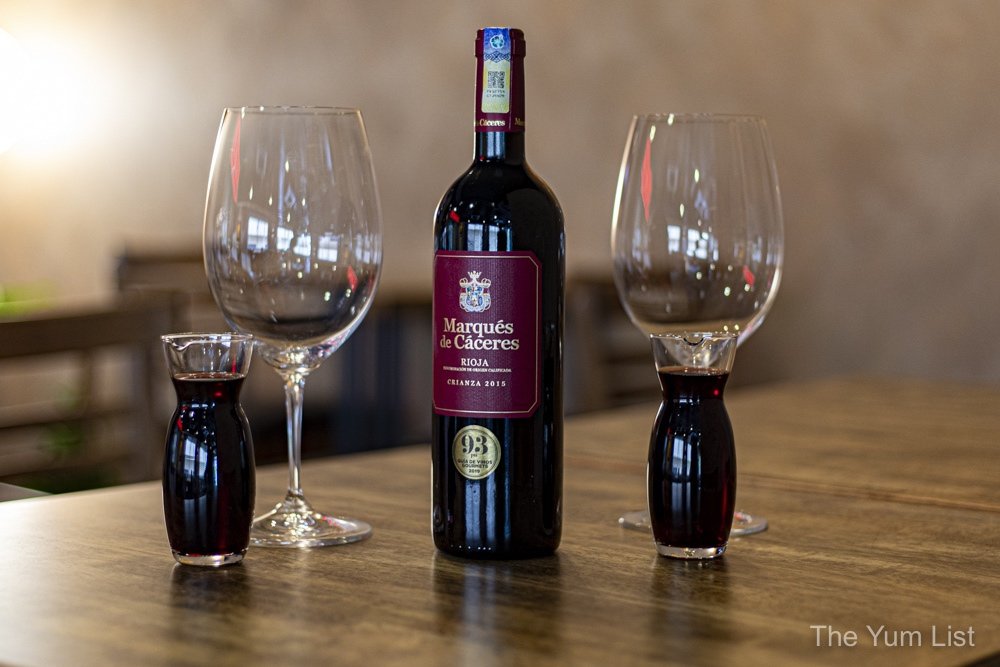 Steakhouse TTDI
Next up, two steaks reversed-seared presented a duo of different attitudes and a whole lot of flavour. The steaks were served with a mix of smoked salt and Balinese sea salt. There are three sauces to choose from: chimichurri, herb butter and red wine sauce.
As Shankar explained with passionately waving hands, "There is a lot of rubbing around. You have to put your hand on the steak." The steaks are first cooked in the oven between 90-100 degrees Celsius until rare. Then they are held at room temperature before being flash-grilled until the desired doneness is reached. The result is a steak that does not need to rest and does not bleed on the plate. It keeps everything nice and clean.
We ate the Hereford Striploin (300-330g, RM 89), a British cut with a nice texture, with chimichurri sauce. This steak is undoubtedly value for money. Although the striploin was already minimally seasoned, I liked the mix of salt on the side. I could season as liberally as I wanted to with each bite. The sauce, like all of the things I ate, was surprisingly light tasting and clean on my palate. I felt the sauce needed a little more acidity to be a chimichurri sauce, though.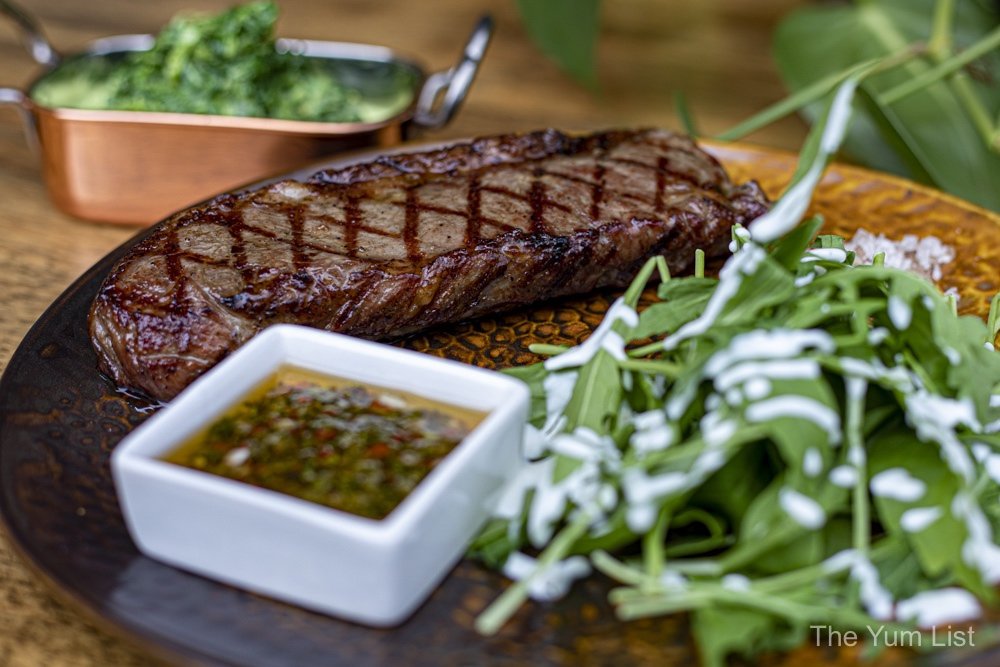 In contrast to the first steak, the Spiced-rubbed Ribeye (300-330g, RM 109) is patted down with a delicate masala, marinated with yoghurt and tikka before cooking. Then it's dusted with a dry masala while grilling. Many masala mixes range from hot to downright terrifying. This is a gentle blend that even the most heat-sensitive tongue can enjoy with the confidence of a slight tingle. Once again, Shankar and his team accomplished the mission of crossing borders through food.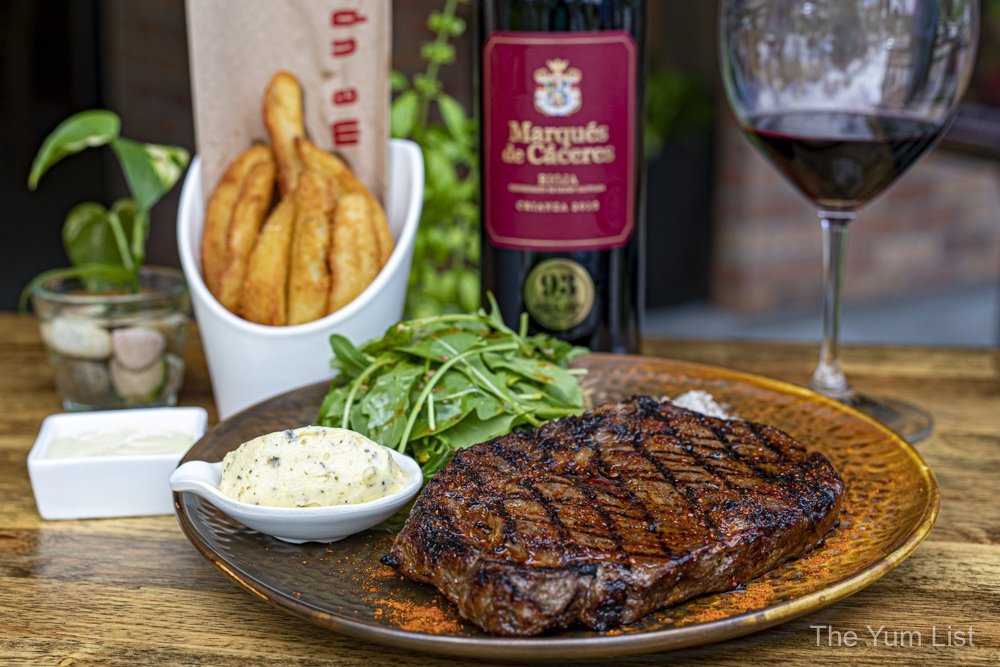 Sides
Along with the mains, a handful of sides turn a steak into a complete meal. The Hand Cut Fries with Truffle Aioli (RM 18) are made with a lot of love and time. They go the gambit on the full process: wash, peel, soak, fry, dry, fry and serve. Additionally, the Turmeric Coconut Creamed Spinach (RM15) is precisely what it sounds like – delicious with a touch sweet!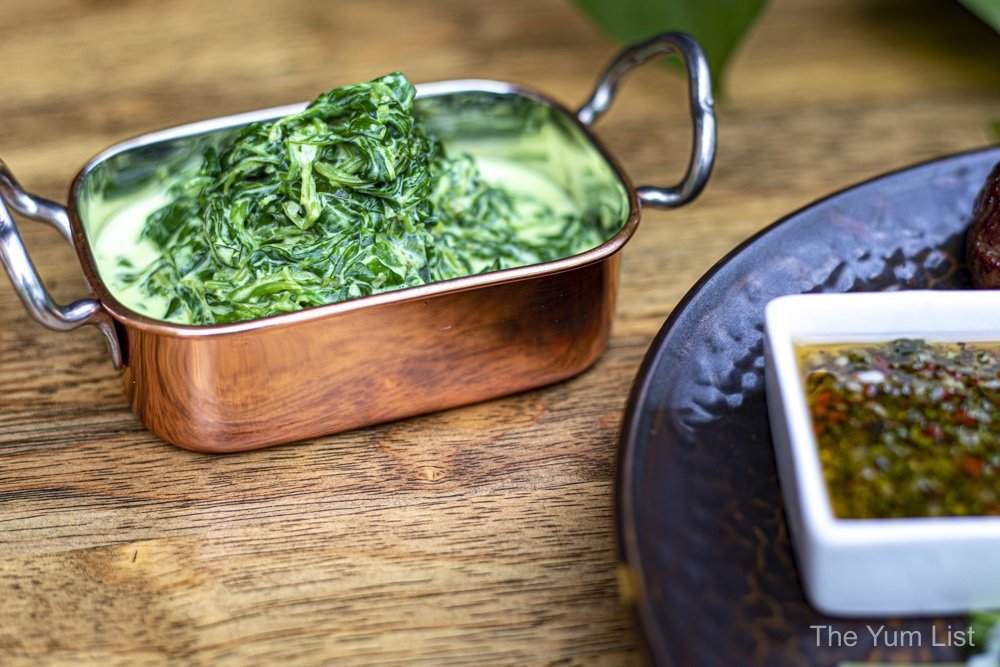 More Mains
As well as steak, The Fire Grill has several vegetarian and poultry choices. The Malaysian, Grilled Percik Chicken (RM 35) had the delicate notes of cumin and lemongrass. The sauce had a touch of sweetness from the coconut, and the tamarind was an underlying note that fell into the distance.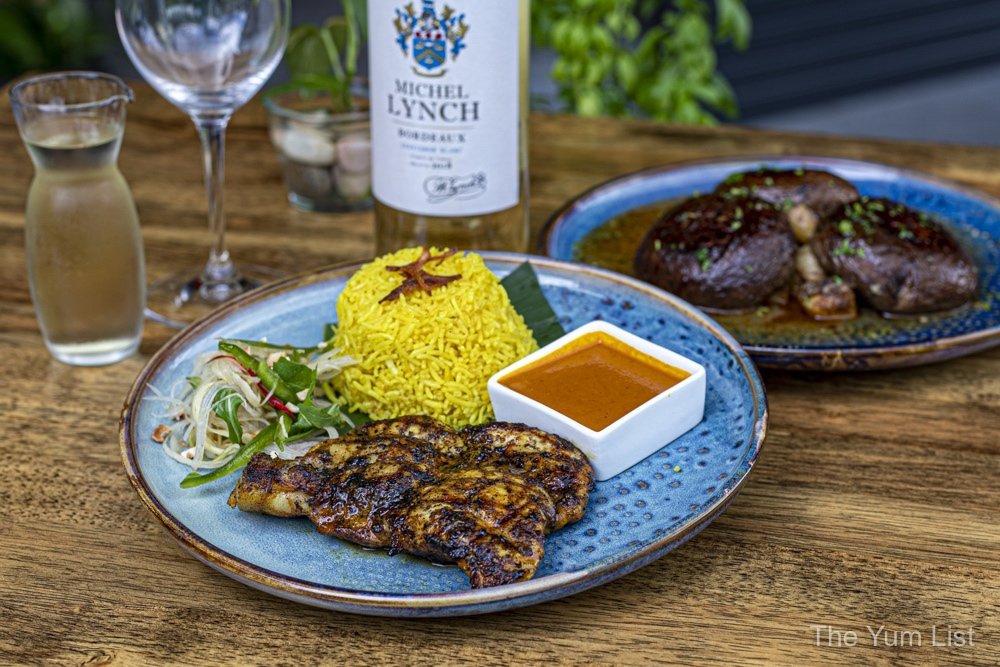 Portobello Mushrooms (RM29) served on a bed of potatoes cooked in ghee were incredibly soft, juicy and succulent. I'm not sorry to say, the potatoes stole the show. That could be a side dish on its own. Oh, spoiler alert! Shankar said there will be more vegetarian options on upcoming menus.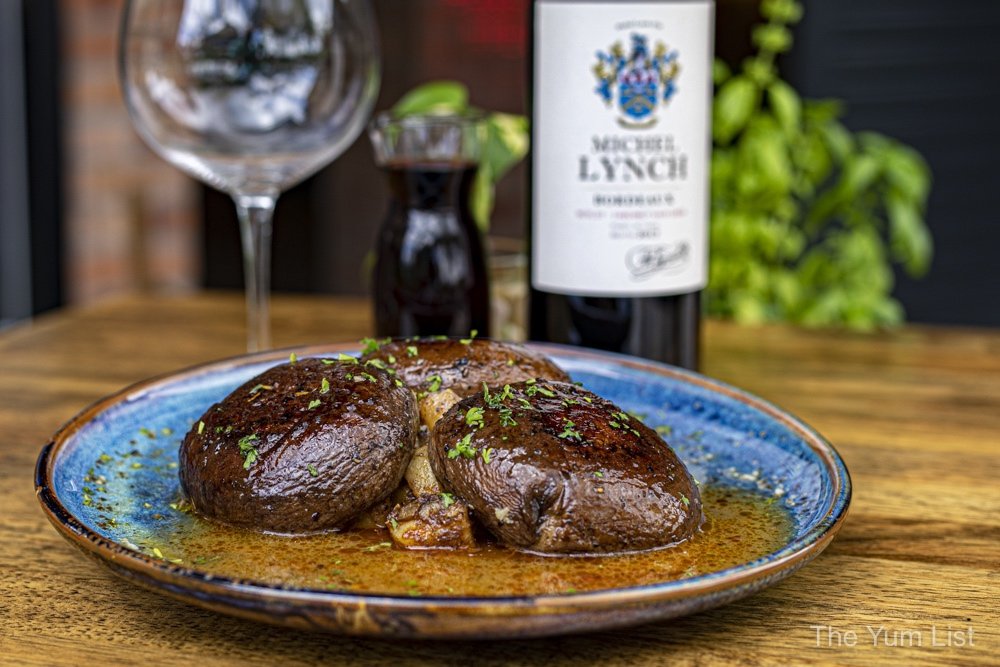 More Wine I Say
Even though we were done with the steaks, the Michel Lynch Rouge Bourdeaux AC at RM28 a glass, could not be ignored. So, I considered it a transition into dessert for no other reason than I needed to taste it. It proved dry with a fair amount of tannin and skinny legs. Delicious.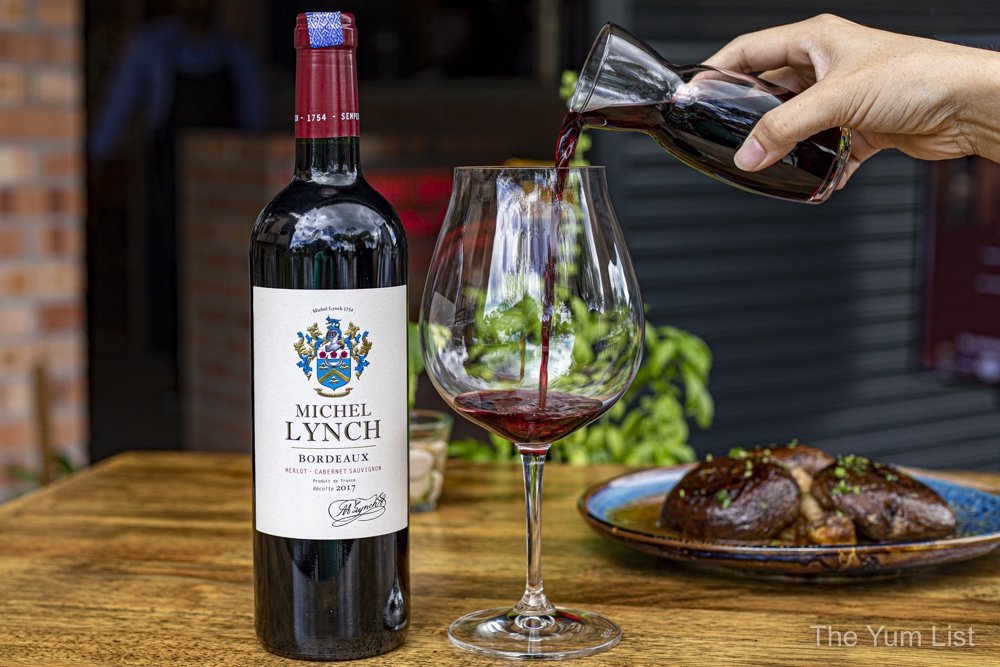 Dessert
The biggest surprise of the meal for me at The Fire Grill was the sweets. The Pandan Panna Cotta (RM22) is a creamy, green taste sensation. The pandan flavour was bold and lingering, enhanced by gula Melaka, which reminded me of molasses from back home.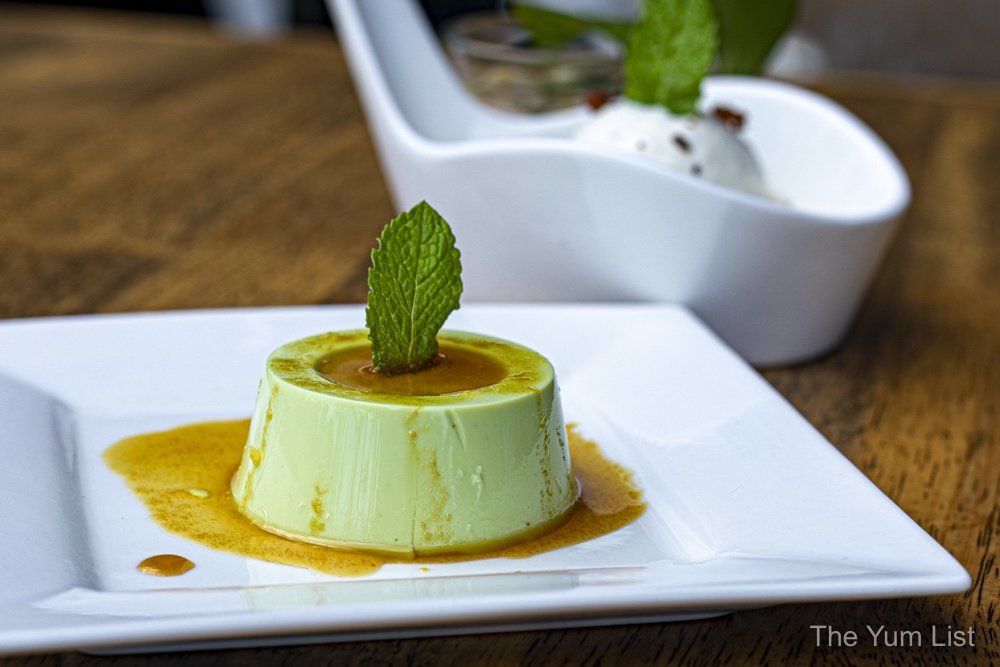 On the other hand, the house-made Coconut Sorbet (RM18) left us feeling like kids at home with grandma. Lightly churned coconut milk, coconut water and evaporated milk is as simple as it gets. But the little nuggets of sweet, bitter and burnt coconut milk lifts grandma's love to restaurant glory. We ordered a second!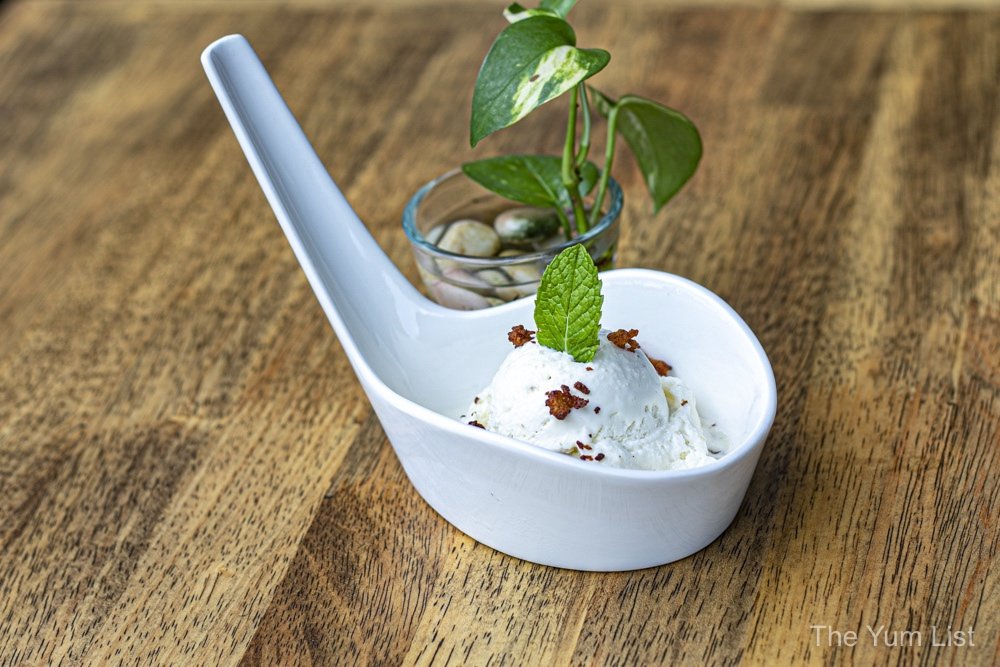 More Gin
Over casual conversation, we found ourselves back on the gin train, sipping Monkey 47 Sloe Gin (RM39). This low alcohol gin is made with blackthorn berries, giving it a bright red colour and a slight pine-needle taste. Conversely, the Citadelle Solera Reserve (RM30) has plenty of oil in it creating a silky mouthfeel with forward notes of pepper and tobacco. It finishes nice and slow with bursts of ginger and lemon; great for a martini.
Lastly, we sipped on Nikka Coffey (RM33), a limited-edition gin made by the famous Japanese whisky maker. It has a very long finish that some might find a wee bit sour and slightly bitter. I compare it with drinking an American Imperial IPA beer. The addition of yuzu juice and rind plus the inclusion of two more Japanese citrus fruits provide a bitter taste that carries on.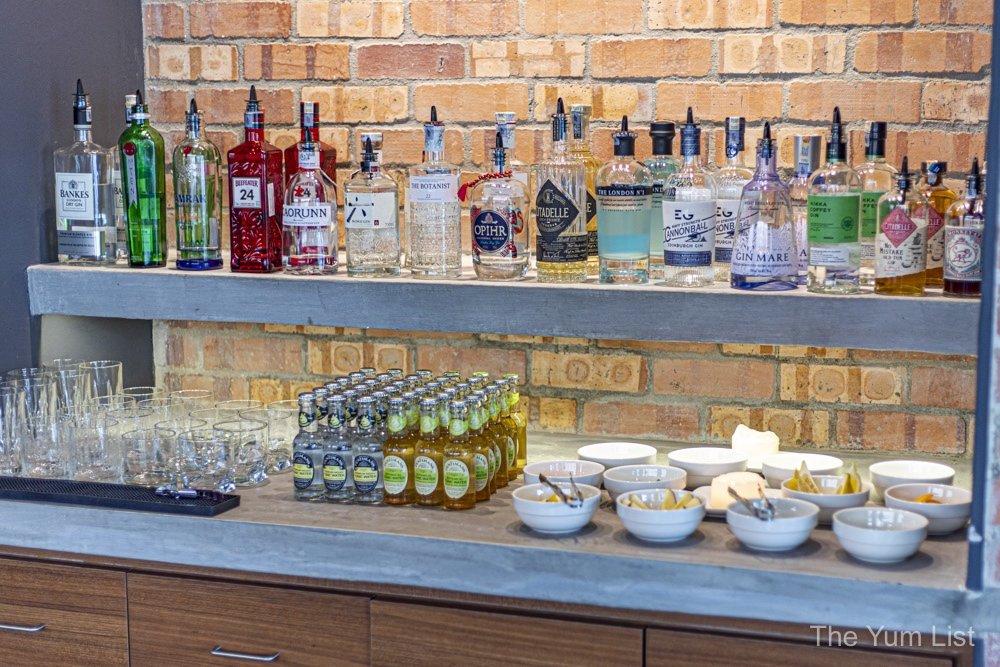 Speaking of carrying on, everyone at the table had someplace else to be. What easily should have been an hour and a half afternoon lunch had quickly escalated into a four-hour event of laughter and fun.
The Fire Grill TTDI Review
The Fire Grill in TTDI has an excellent, compact menu of items done on the grill. The setting is contemporary and welcoming, and the gin selection a real eye-catcher. It's a great place for steak, although there are some quality meat-free options too.
Reasons to visit The Fire Grill TTDI: a comfortable place to lose track of time with friends; friendly and inviting service; value-for-money; a wide selection of gin; must try Turmeric Coconut Creamed Spinach, Spiced-rubbed Ribeye and Coconut Sorbet.




The Fire Grill TTDI
24 Jalan Datuk Sulaiman
Taman Tun Dr Ismail
6000 Kuala Lumpur, Malaysia
+6 03 7492 2197
https://thefiregrill.com/
The Fire Grill TTDI Opening Hours
Lunch 11:30 – 14:30 pm
Dinner 17:30 – 23:30
Closed on Sunday