Babe – Tokyo Street Edition
Monica Tindall
Kuala Lumpur has always impressed with its diversity of food offerings. From hawker stalls to fine dining establishments, we are blessed with choice for cuisine from around the globe. The MCO at first seemed to put a bit of a damper on that. As businesses adapt, however, we are now able to enjoy many of the same culinary experiences from the comfort of our home. While a fine dining date with exceptional service and views might not yet be within reach, there is certainly no lack of premium menus available. As top chefs around the city innovate and extend their field, that enticing variety is finding its way to our own dining tables.
Chef Jeff Ramsey, formerly running the Michelin-starred restaurant Tapas Molecular Bar in Tokyo, and his team at Babe are serving up premium comfort food to go. On Babe's Tokyo Street Edition menu, you'll find rice bowls, sandwiches, a couple of bites ideal for sharing and a delicious burnt cheesecake. It's an exciting treat marking the conclusion of our third week of staying at home.
Don (Rice Bowls)
The Wagyu Don (RM 160) takes the prize for being the most luxurious Japanese takeaway I've eaten. Featuring luscious slices of MB9 wagyu, just charred on the edges and delightfully soft and pink in the middle, it made us forget that there are actually movement restrictions in place. Instead, 100% of our focus was concentrated on the warm, buttery texture of the meat. We sat in silence, holding the flavours in our mouth, willing them to last a little longer in between bites. Don't forget (as I did when taking the photo) to add the truffle egg yolk to the centre. Swirl the beef in it for an extra special forkful of decadence.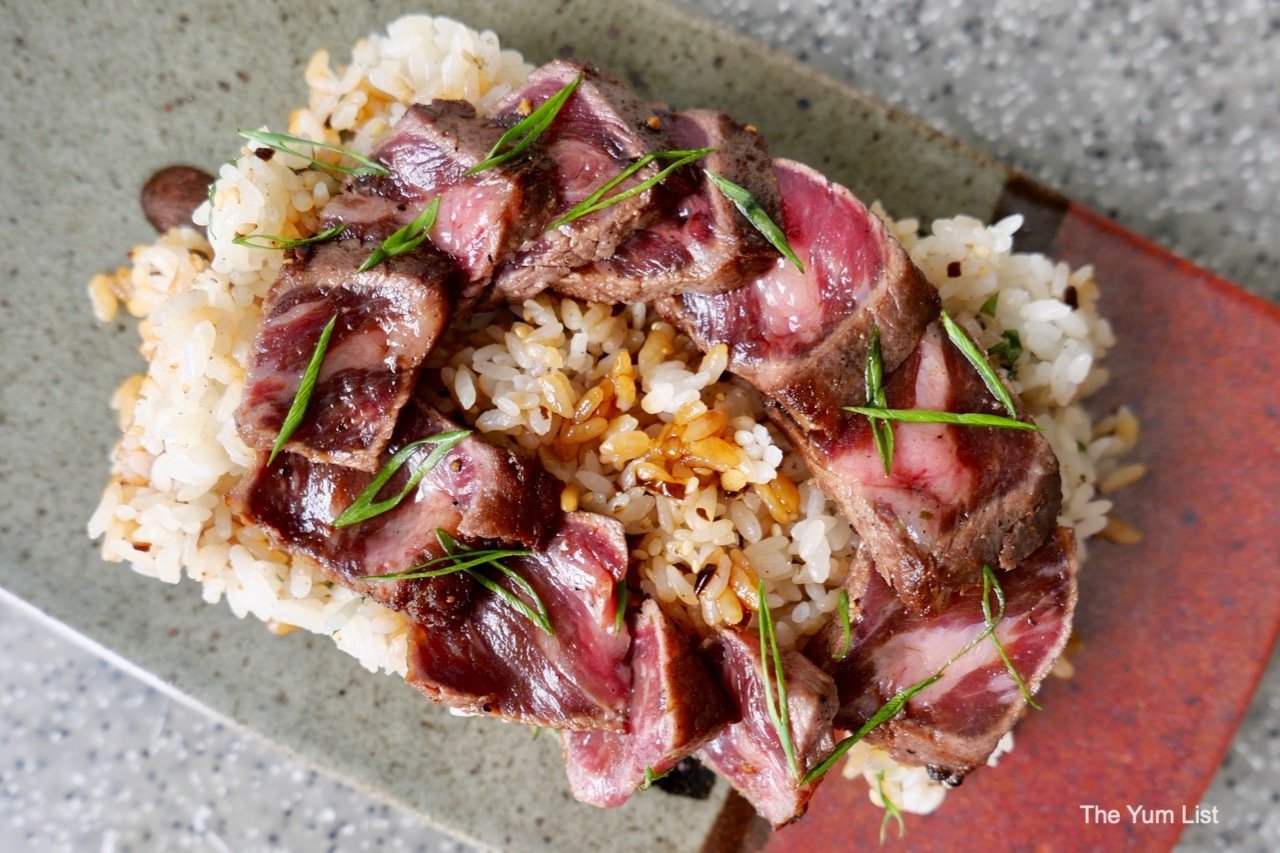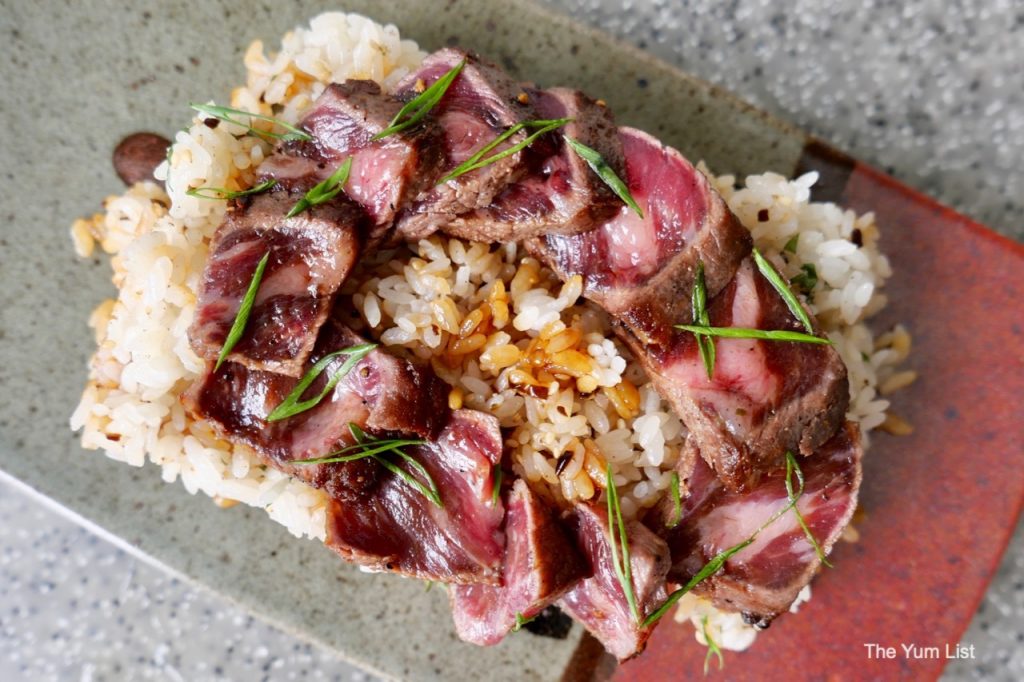 While the wagyu don topped the opulence scale, the Otoro Don (RM160) came pretty close to a tie for first place. Fatty tuna, glossy with its omega 3s and rosy in hue, topped sushi rice, fluffy with a firm bite and a thread of acidity from the vinegar. Sesame seeds, pickled radish and konbu complemented with additional layers of seasoning.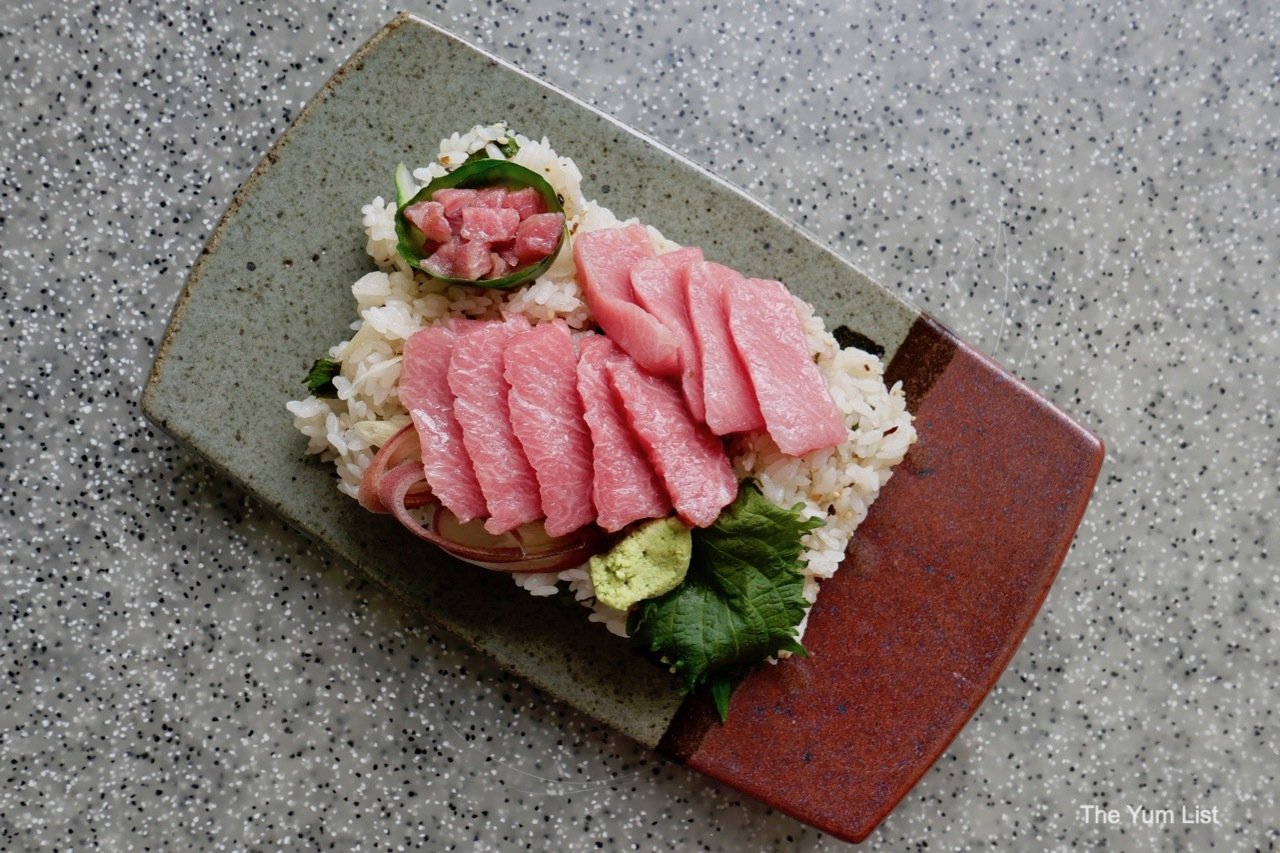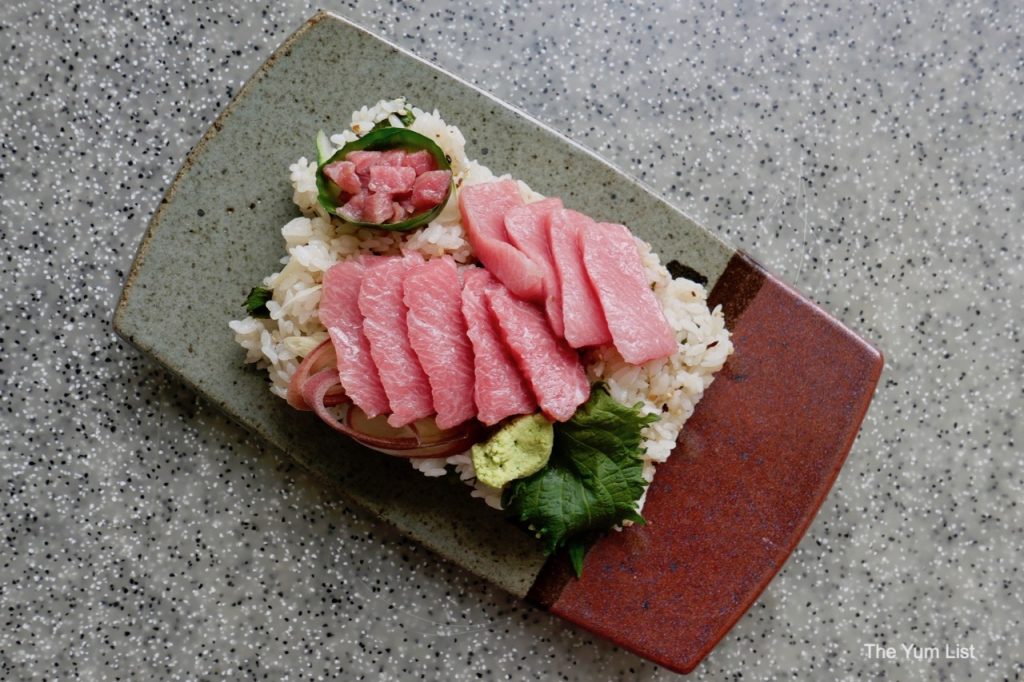 Sushi
More rice was found in the Saba Bou Sushi (RM42). A long roll of sticky, sushi rice was rolled in sasa leaf (used for its antibacterial properties) and crowned with cured and marinated mackerel. A delicate shaving of vinegar-braised white konbu covered the top resembling a transparent, protective piece of baking paper (only edible). Don't dismiss this; it takes considerable effort to make.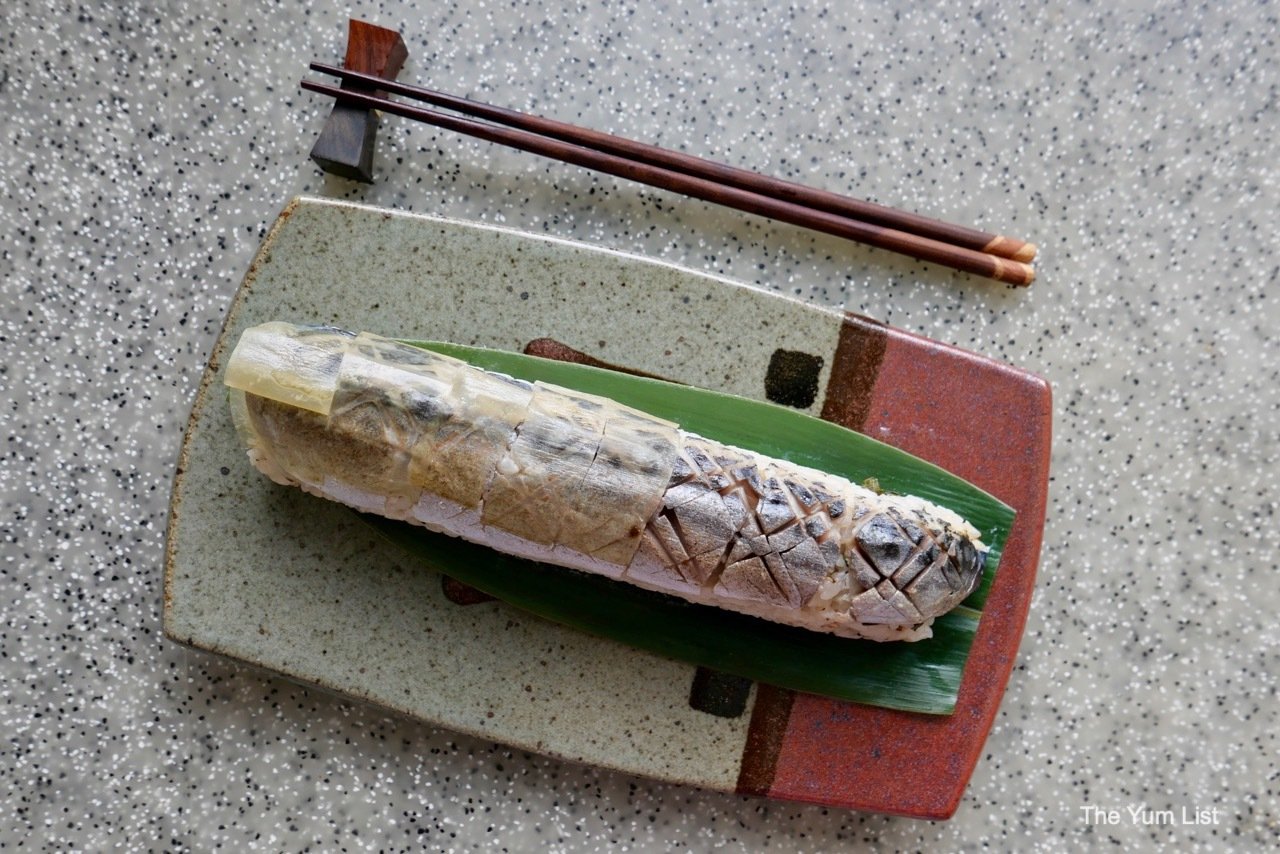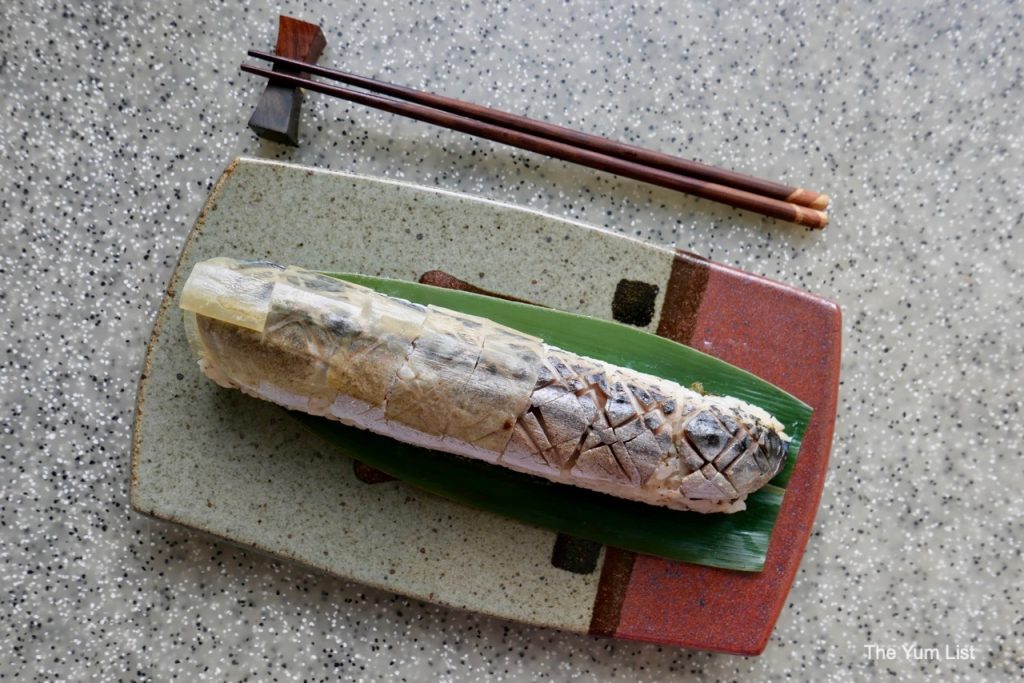 Sandwich
A far cry from my peanut butter and banana standard filling for bread was the Unagi Katsu and Avocado Sando (RM95). The panko-fried unagi was sweet with kabayaki sauce. Slices of avocado added creaminess to the padding between toasted slices of milk bread. The team at Babe ensure that I'll never classify a particular food into the "simple" or "everyday" category ever again.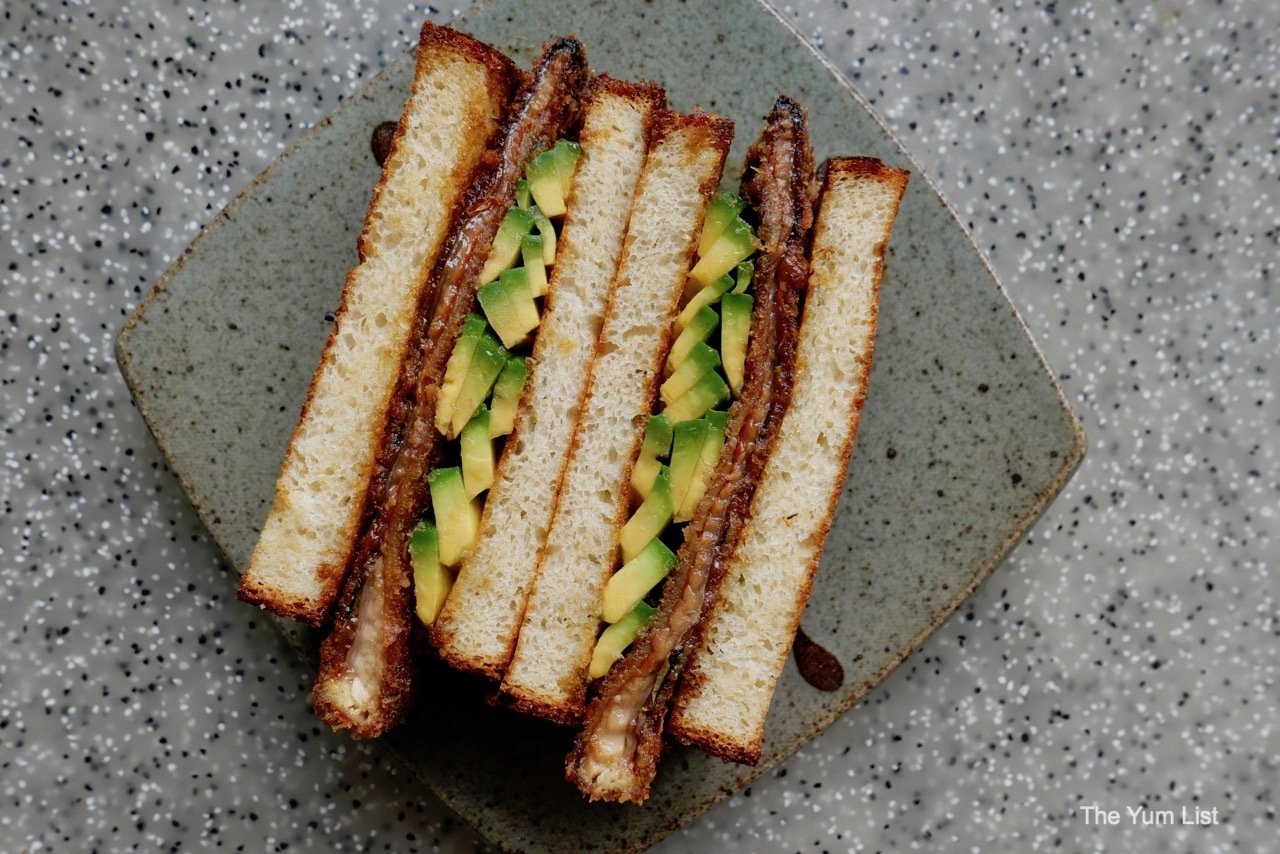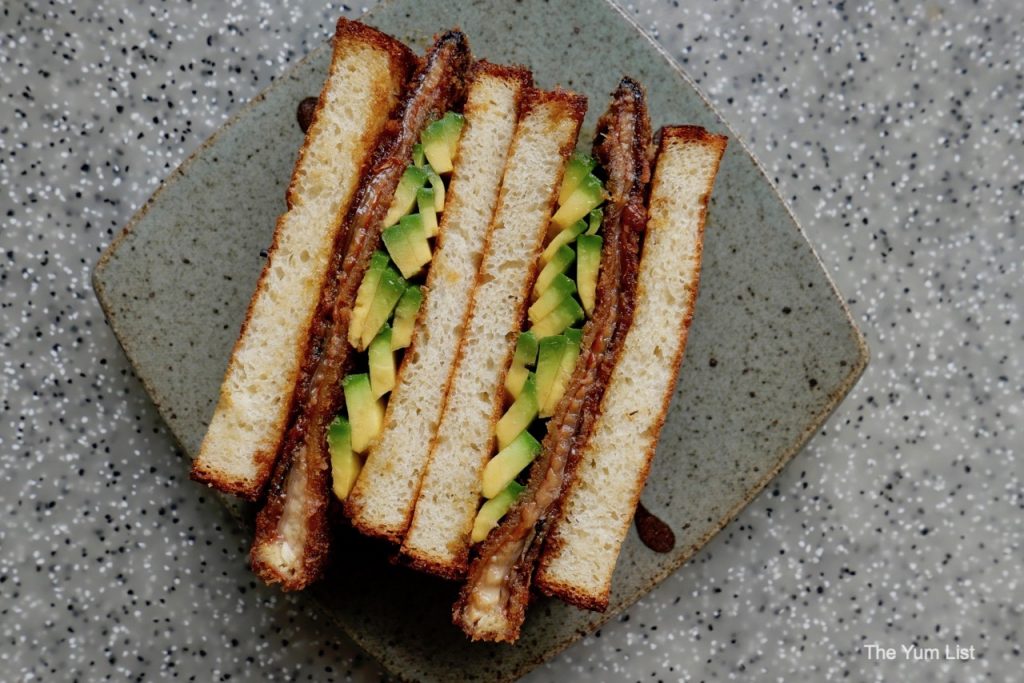 To Share
And, proving my point… even the Tsukiji Tamagoyaki (RM26) is done with flair. This Japanese omelette sees thin sheets of egg with sugar and dashi folded into layers in a similar fashion to mille-feuille. No garnish needed as Babe is branded across the top.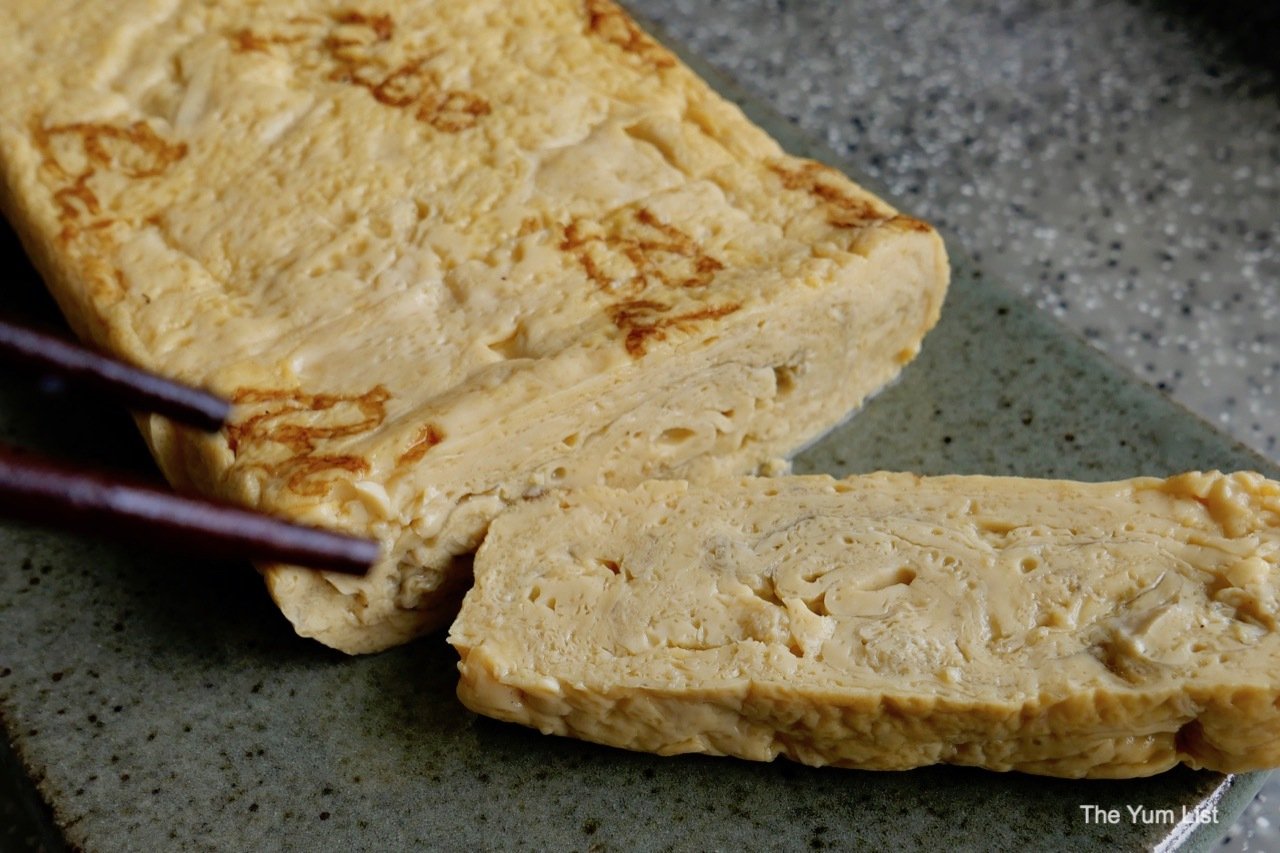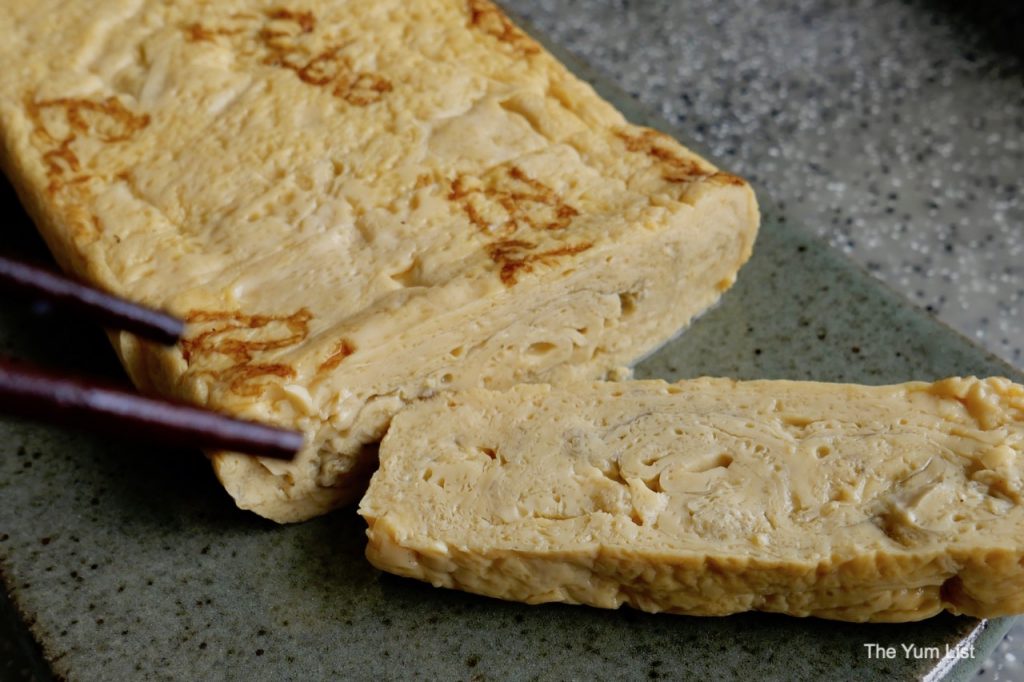 Summing it all up with another dazzling take on the ordinary is the Truffle Nori Fries (RM29.50). These thin, crisp fries are superbly flavourful with strips of nori, shaved truffle, and garlic aioli.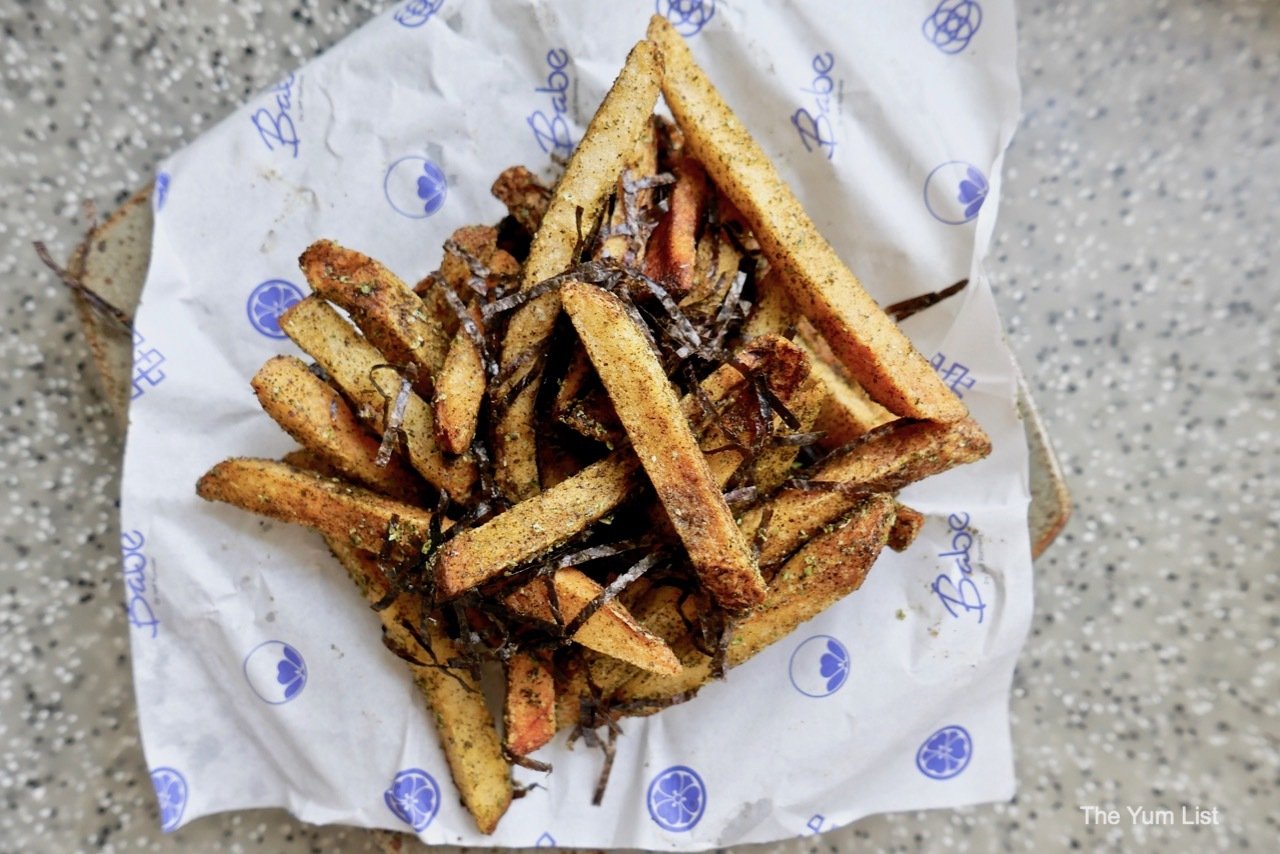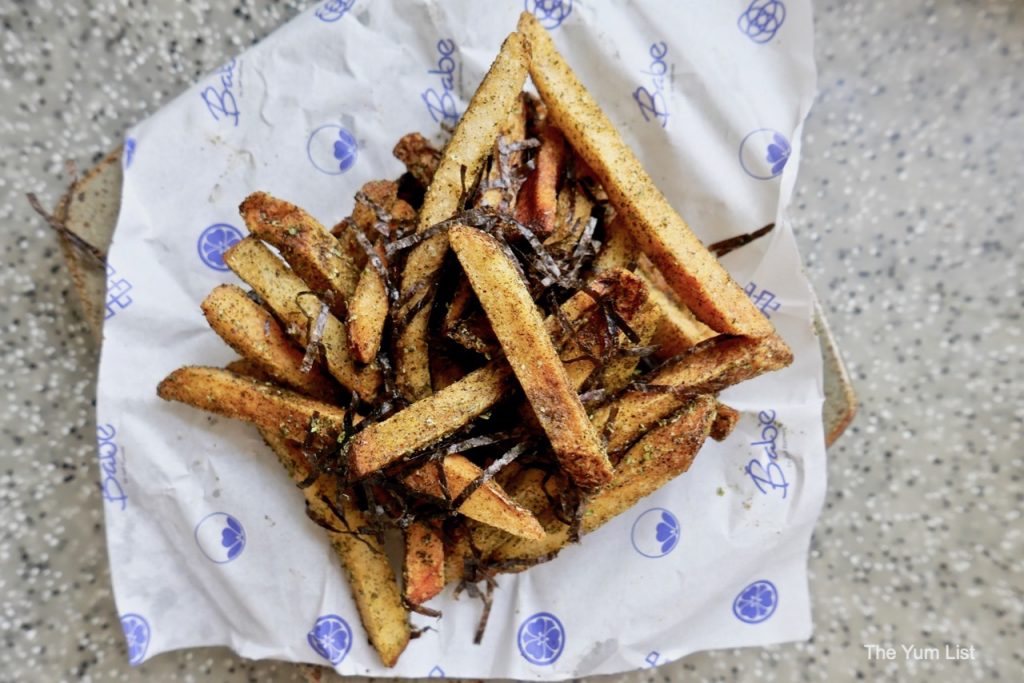 Something Sweet
Photo session done, I left the room to put away my camera to enjoy the final item sans device. A cheerful declaration of, "Oh my god, it's delicious!" was my signal to quickly return. Hubby had nearly polished off the entire slice of Burnt Cheesecake (RM19). And with good reason, this reduced sugar version was decidedly dreamy – a must.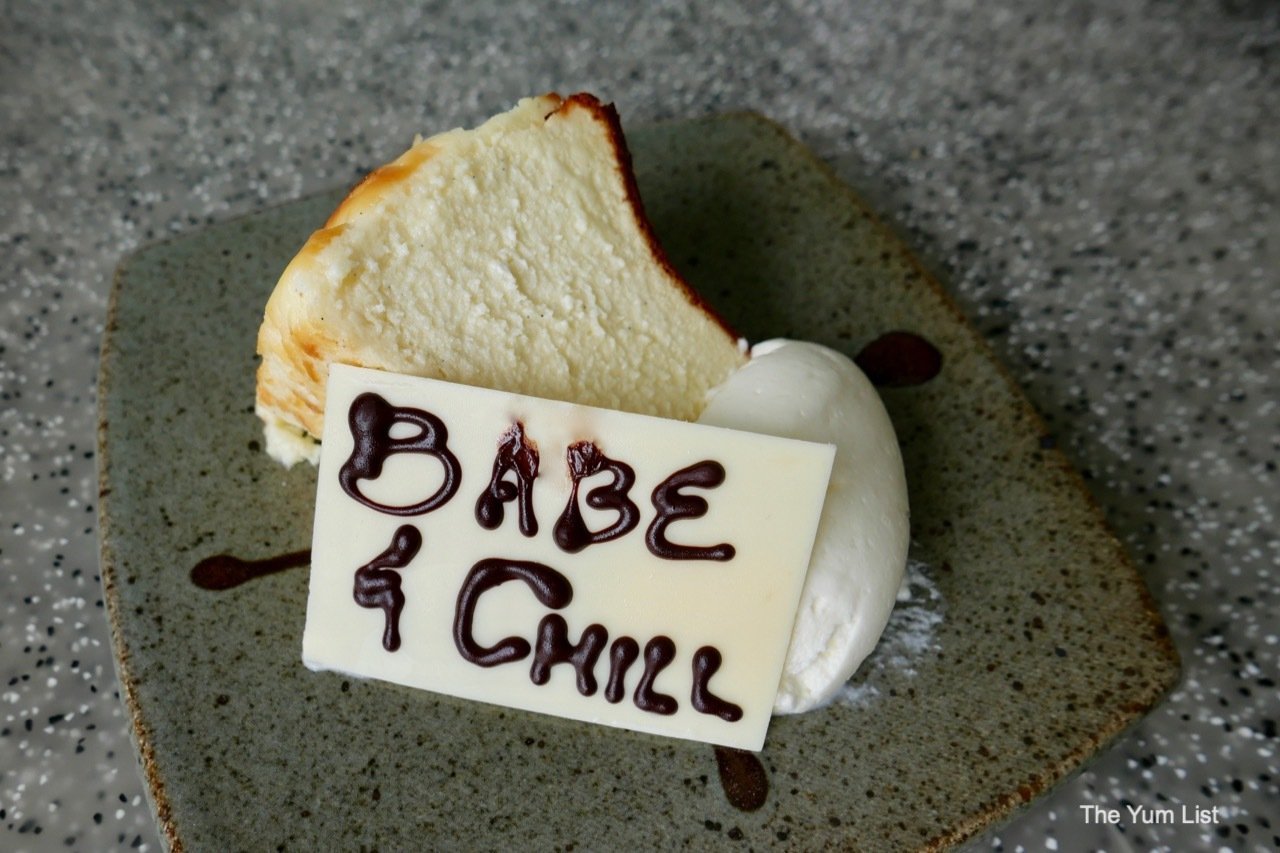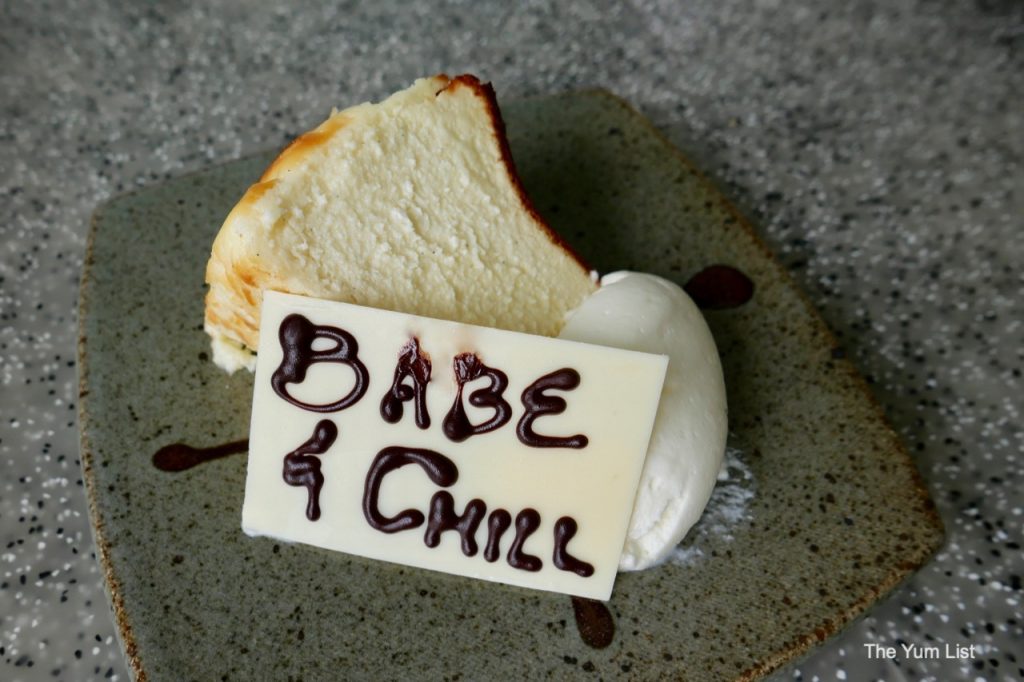 Babe – Tokyo Street Edition: Takeaway, drive-thru pickup and delivery
Monday to Saturday – 12 pm – 7:45 pm
Call or WhatsApp:+6 013 209 1330
www.babe.com.my/togo
Find more restaurants in KL offering take away and food delivery over the MCO here, and read up on food safety during COVID-19 here.