Cucumber Martini Recipe
The Yum List asked some of our favourite chefs and bartenders around Kuala Lumpur what's cooking in their kitchens or mixing in their bars during Malaysia's Movement Control Order. In this series, they have kindly responded with recipes using simple ingredients that readers could also make in their homes.
Today John Pual, Bar Captain at Nobu Kuala Lumpur, shares the restaurant's recipe for its signature Cucumber Martini.
Cucumber Martini Recipe
Stay as cool as a cucumber in the blistering heat with Nobu Kuala Lumpur's thirst-quenching Cucumber Martini. This refreshing concoction is one of Nobu Group's signature cocktails across all outlets globally. John Pual is Nobu Kuala Lumpur's resident Bar Captain. He carefully follows this recipe so customers can indulge in the same cooling experience as if they were at any outlet around the globe. The Cucumber Martini was crafted to serve as a light and refreshing cocktail to open your palate before delving into a meal.
Ingredients
60 ml Ketel one vodka (any unflavoured vodka will do)
60 ml Kyuri cucumber purée (2-3 pcs of cucumber, blend with 20 ml of lemon juice)
30 ml lychee juice
5 ml of sugar syrup
lemon juice (squeeze 1/2 lemon)
Method
First, combine all the ingredients in a cocktail shaker
How is it prepared? To quote Mr Bond, "Shaken not stirred". (shake well)
Place your regular or mesh strainer over the shaker to ensure all impurities are left behind when pouring.
Pour into a chilled martini glass and garnish with cucumber tuille and lychee on a skewer.
Serve and enjoy!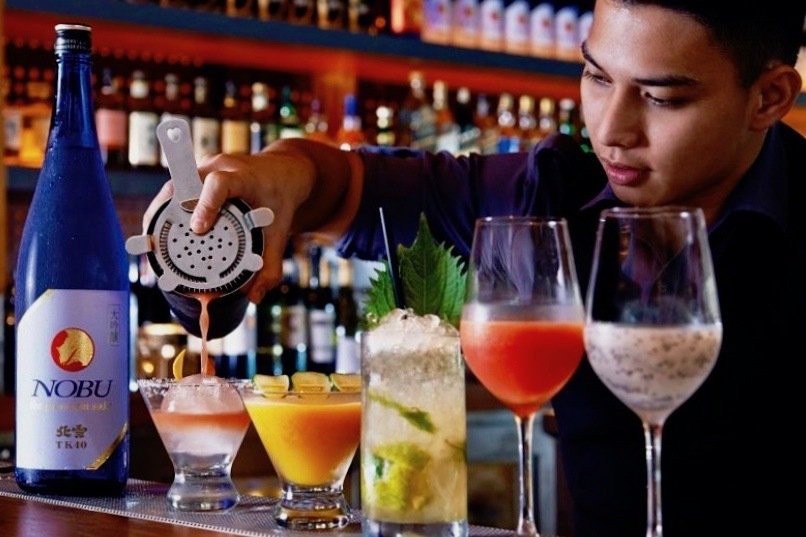 Stay up-to-date on Kuala Lumpur's latest food and beverage happenings here.