Grilled Teriyaki Mackerel Recipe
The Yum List asked some of our favourite chefs around Kuala Lumpur what's cooking in their kitchens during Malaysia's Movement Control Order. In this series, KL chefs have kindly responded with some recipes using simple ingredients that readers can make in their own homes.
Grilled Teriyaki Mackerel Recipe
The Fire Grill is a chic Asian-inspired restaurant. It's driven by the best cuts of grilled meats, seafood, and vegetables with tasty sides. All o are presented with an Asian twist making it stand out with its own flair when compared to other steakhouses. Today, Owner/Food Director, Shankar Santhiram and Head Chef, Mike Pravin with 30 years of experiences as a chef in the F&B industry, share their recipe for Grilled Teriyaki Mackerel. This dish comes with some delicious Japanese flavours. Try cooking this mackerel dish at home as it is easy!
Ingredients
FISH
Mackerel fillet
Homemade teriyaki sauce
Pinch of chopped parsley
Lemon wedges
Sauteed broccoli with garlic
TERIYAKI SAUCE
1/4 cup soy sauce
5 tbsp Japanese Mirin
4 tbsp honey
1 stalk chives (1-inch cut)
(Heat up in a small pot, but do not boil it.)
Instructions
1. Heat your pan
2. Use a little bit of oil on the pan
3. Pan-fry the mackerel with the skin side down
4. Pan fry 3 minutes on each side
5. Saut é broccoli with garlic and olive oil
6. Plate the fish once it is done with teriyaki sauce, broccoli and lemon wedges on the side.
7. Sprinkle a little parsley on the mackerel
8. Ready to be served!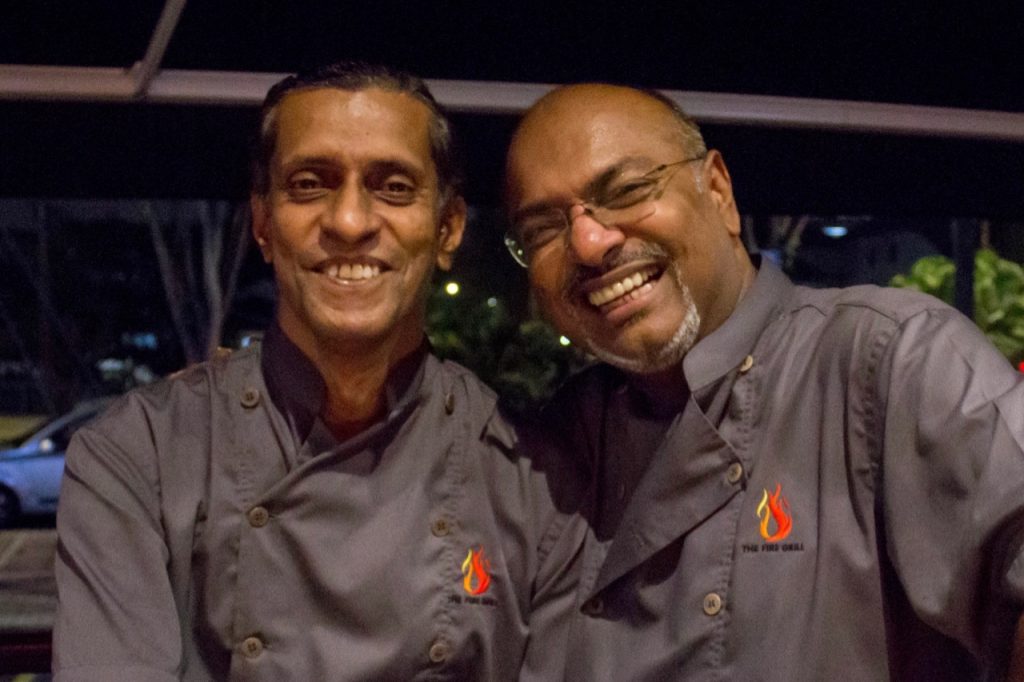 Find more easy recipes to make at home during a lockdown such as this one for Grilled Teriyaki Mackerel here. Also, stay up-to-date with the latest happenings on KL's food and beverage scene here.