Green Chicken Curry Recipe
The Yum List asked chefs around Kuala Lumpur what's cooking in their kitchens during Malaysia's Movement Control Order (MCO). Today, chef Gug from Krung Thep shares his recipe for Krung Thep's Green Chicken Curry with Thai Eggplant.
Krung Thep Green Chicken Curry Recipe with Thai Eggplant
(serves 2 pax)
Ingredients
2 tbsp Krung Thep Green Curry Paste
2 tbsp Coconut Cream
130g Chicken with Skin (sliced)
70ml Chicken Stock
1 tbsp Fish Sauce
1 stalk Lemongrass (smashed white part only)
2 pcs Kaffir Lime Leaves (torn)
1 Green Chilli (sliced)
1 pinch Wild Ginger (shredded)
1 large Apple Eggplant (quartered and blanched)
1 bunch Pea Eggplant
1 bunch Thai Sweet Basil
Method
1. Preheat pot and heat up coconut cream until it begins to smoke.
2. Add green curry paste and stir until infused.
3. Add chicken and continue to stir and simmer.
4. Ladle in half of the chicken stock and fish sauce to taste.
5. Stir in lemongrass, kaffir leaves, chilli, ginger and assorted eggplant.
6. Add in remaining chicken stock and simmer on low heat until the curry thickens with continuous stirring.
7. Once vegetables are cooked, check the seasoning and add more fish sauce if required, before adding basil leaves.
8. Serve in a bowl, finish with additional coconut milk and voila, it is ready!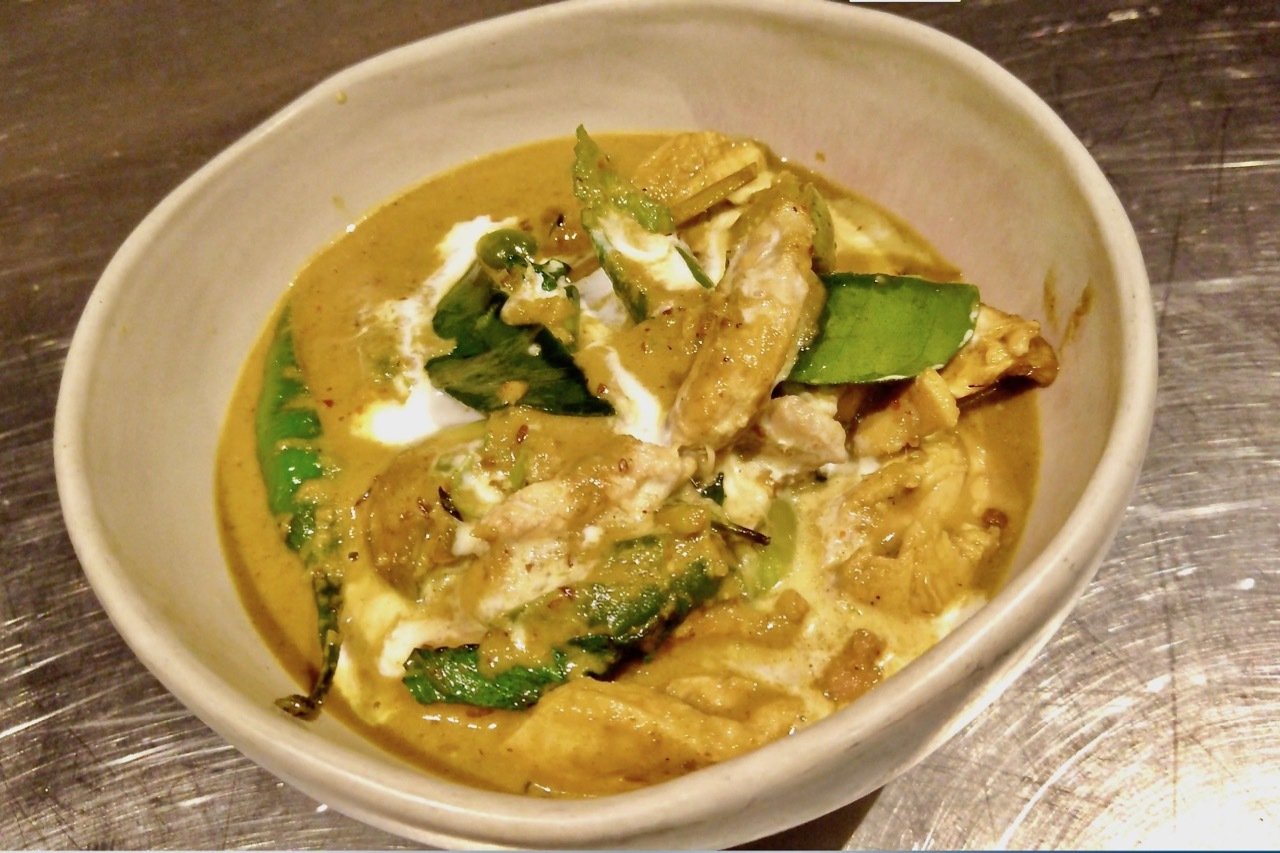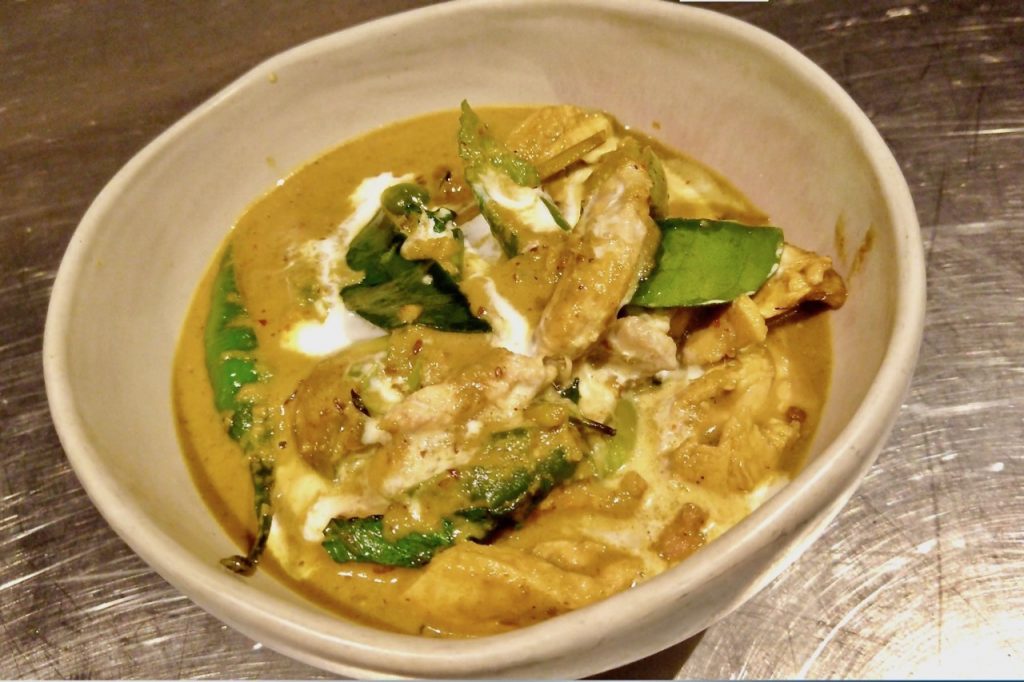 Find more recipes by KL chefs such as this one for Green Chicken Curry here. And, stay up to date with what's happening on the KL food and beverage scene here.