Indian Food Delivery KL
Monica Tindall
I'm not able to recreate the gorgeous setting that Jhann is known for in my home. I can, however, close my eyes and allow the flavours and aromas of their MCO food delivery menu to fashion the scene in my mind. While the dinner tables are closed, the kitchen has reopened with a select number of dishes available for delivery or pick-up.
Indian Food Delivery KL
The wonderful thing about many of the dishes on Jhann's delivery menu is that they can serve a family and also be frozen and reheated. One order could have you set for dinner for a few weeks. Another bonus is that all of those luscious curry sauces are so versatile. You could eat them with a beautiful bowl of saffron rice or extend their relish to pasta or noodles.
Seafood
Two dishes that must be eaten as soon as they arrive though are both plates of seafood. Spiced Tiger Prawn Masala (RM46) and Kerala Flower Crab (RM39) are best eaten on the same day of cooking. The former features three plump prawns in a rich, thick masala gravy. The latter is a special for the week, and the sauce is addictive. Only order it though if you enjoy getting your hands dirty and are willing to sauce your arms up to your elbows. The only way to enjoy it is to get right in all over those claws.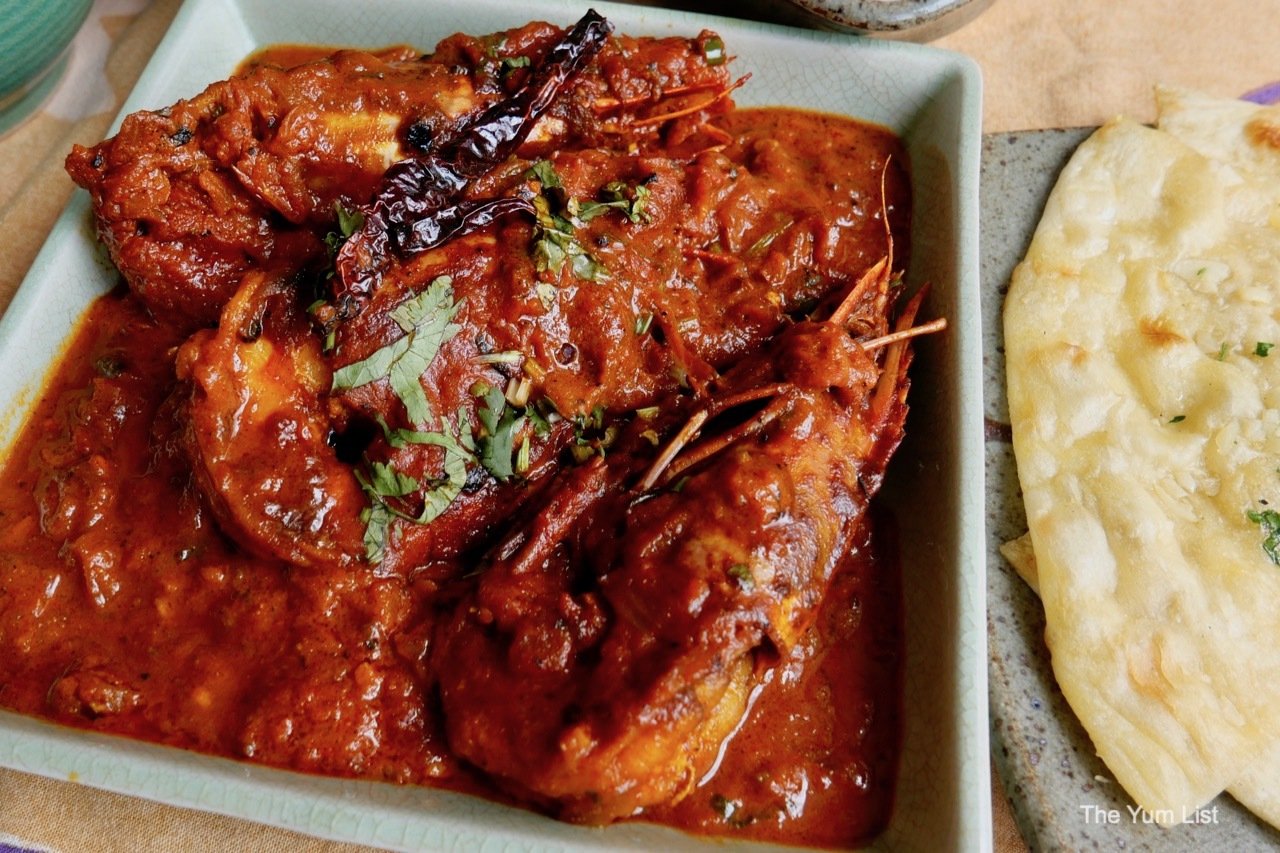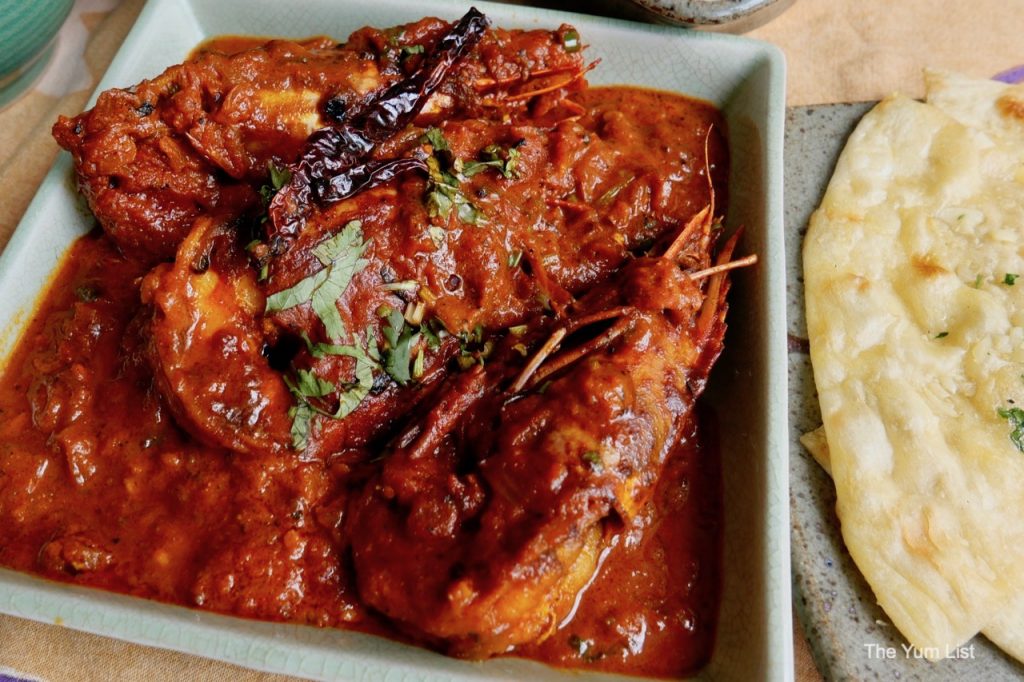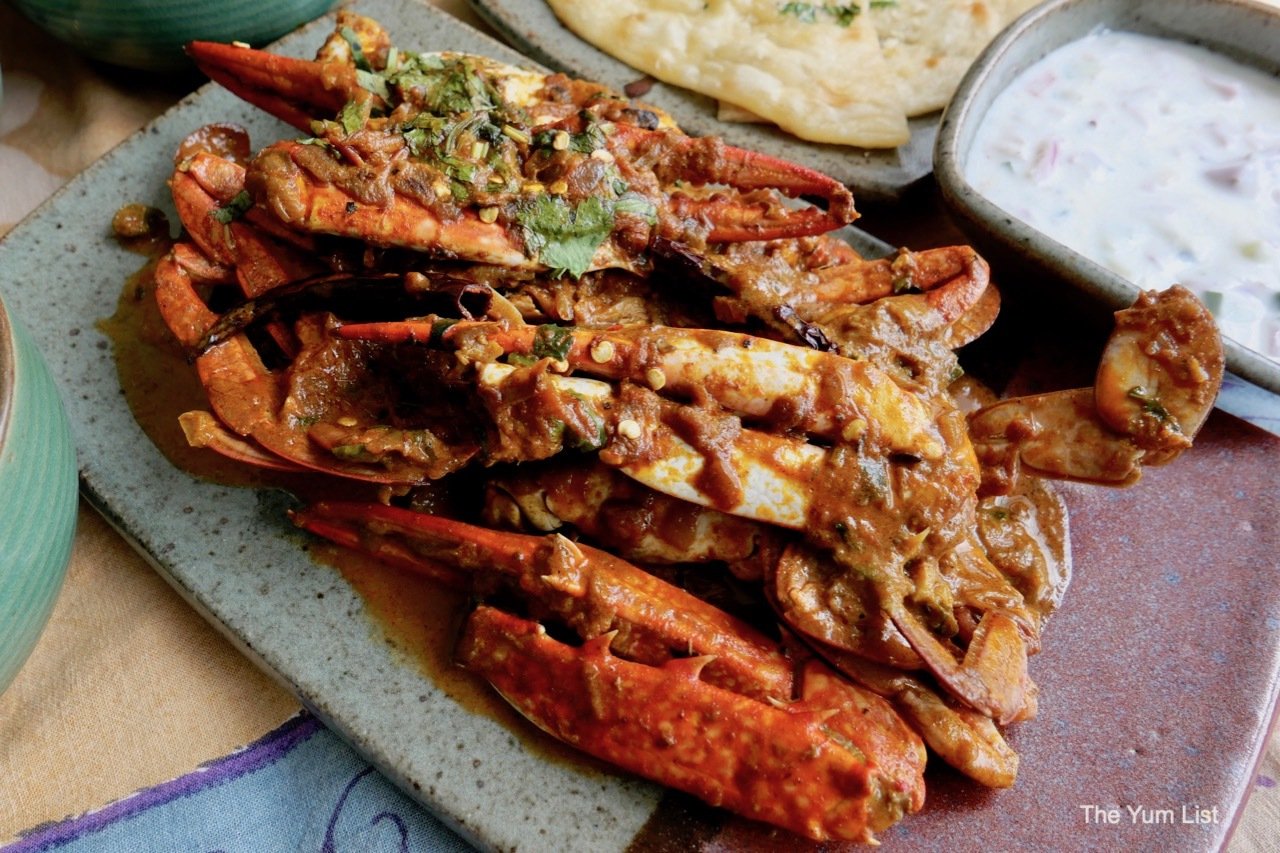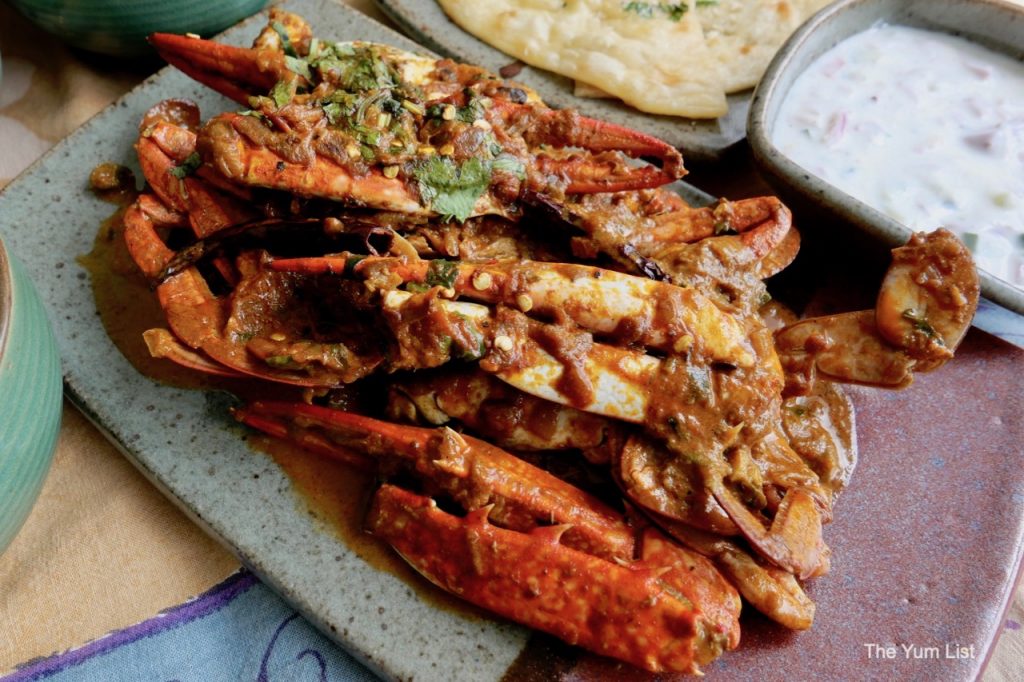 Family Meals Perfect for Freezing & Reheating
Both the Lahori Lamb (RM47) and Butter Chicken (RM30) are fantastic dishes to stretch over a couple of days. There is plenty of sauce, so even when the protein is consumed, you can extend the flavours over more rice or carbs of your choice. Both recipes are well balanced and offer a warm heat without overpowering the subtleties. The butter chicken especially has an addictive hint of sweet and sour.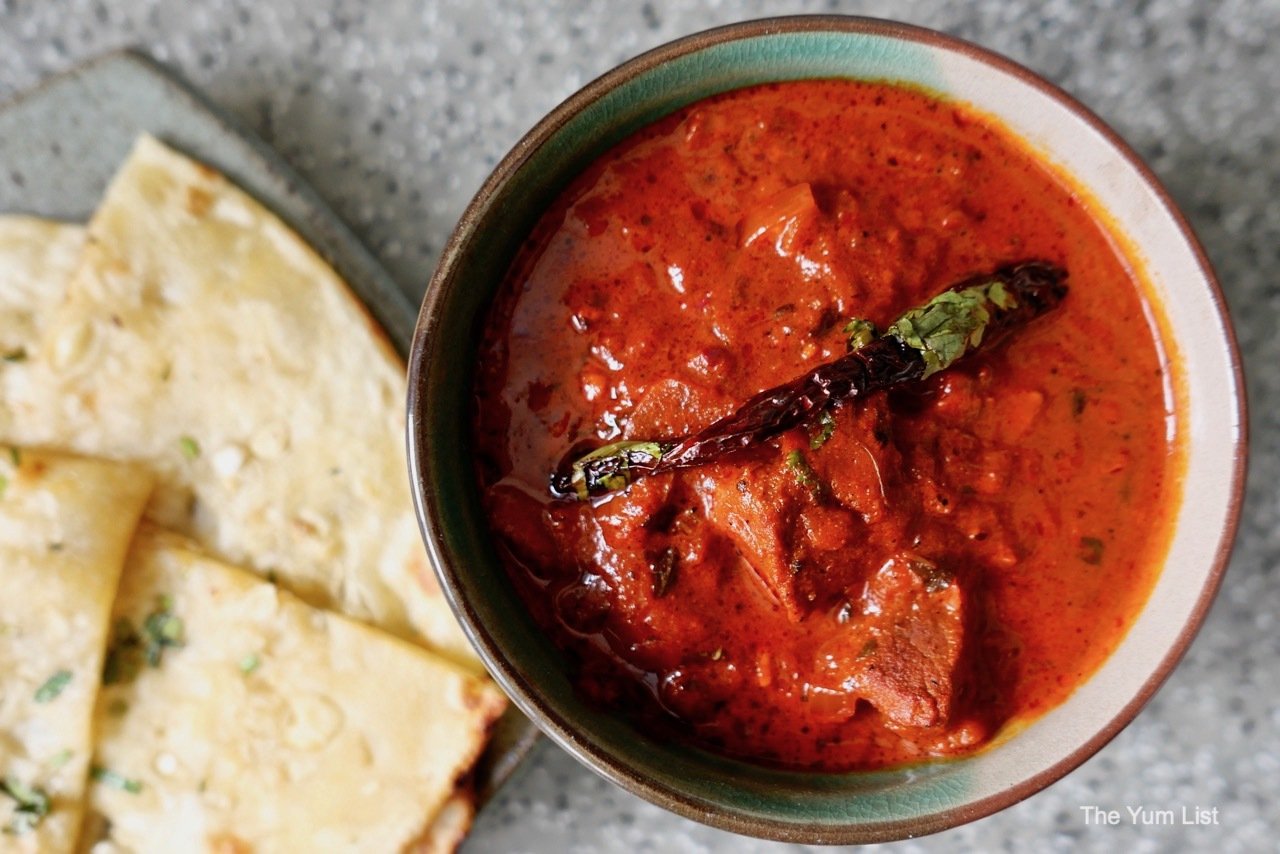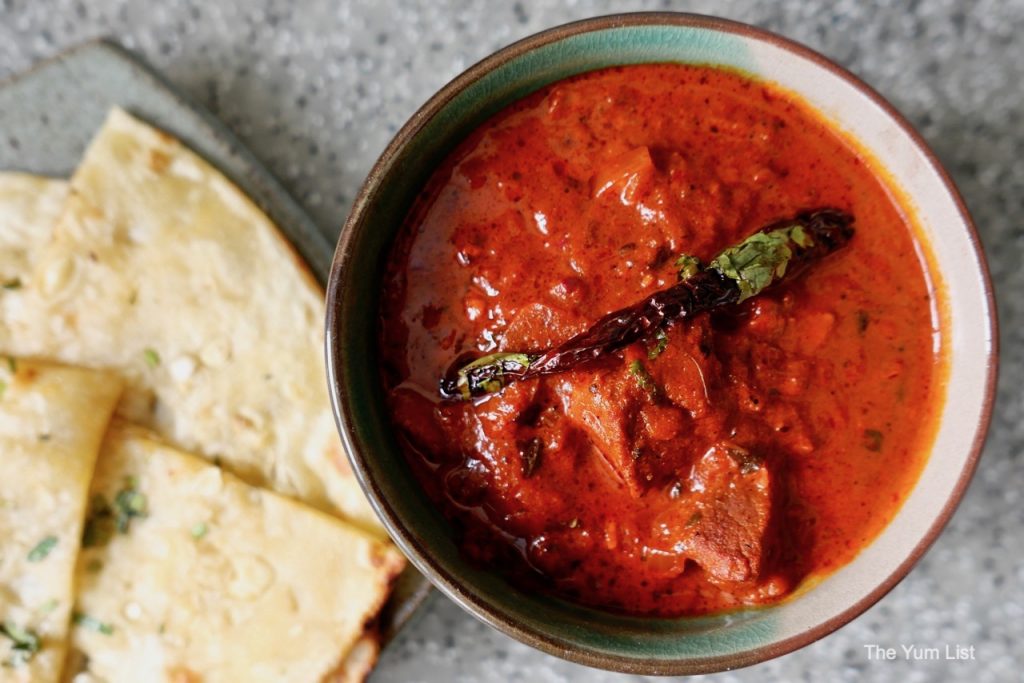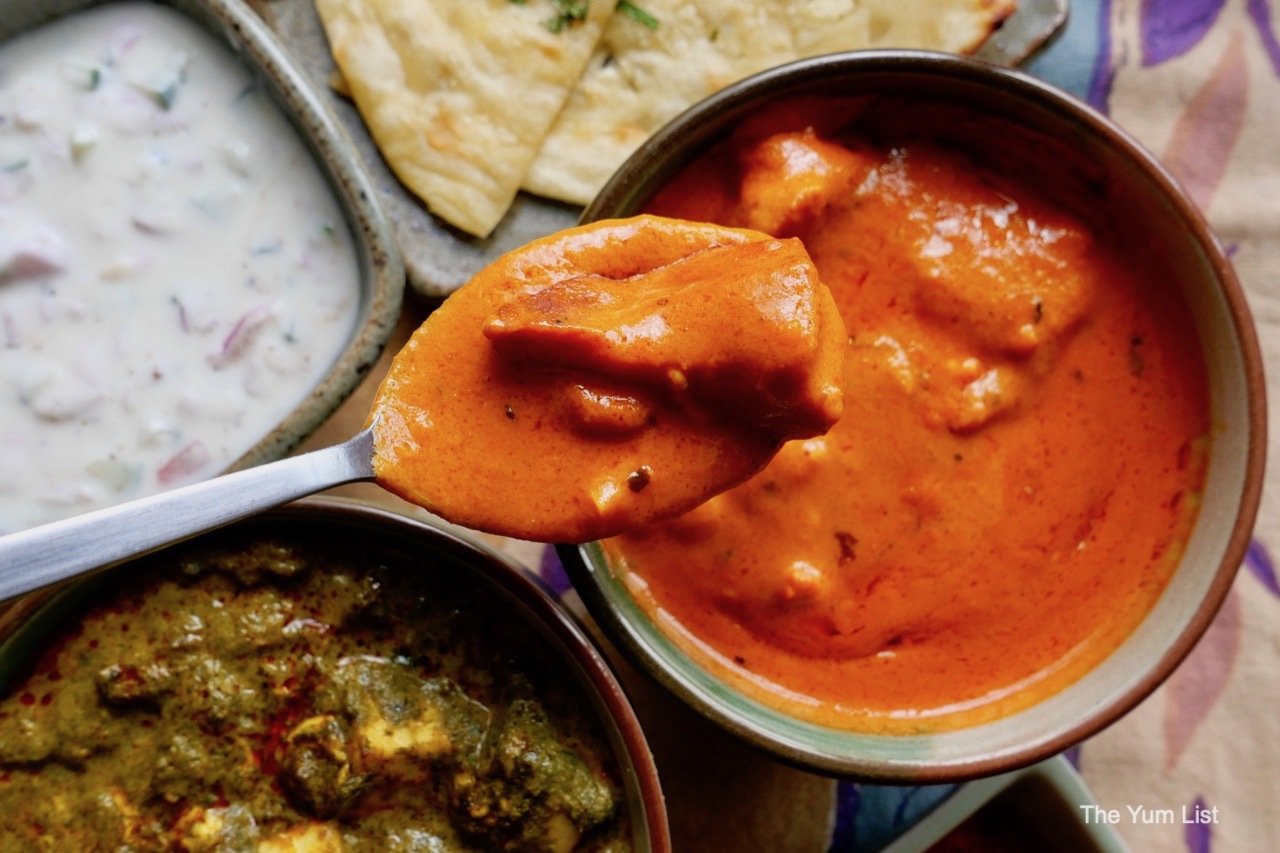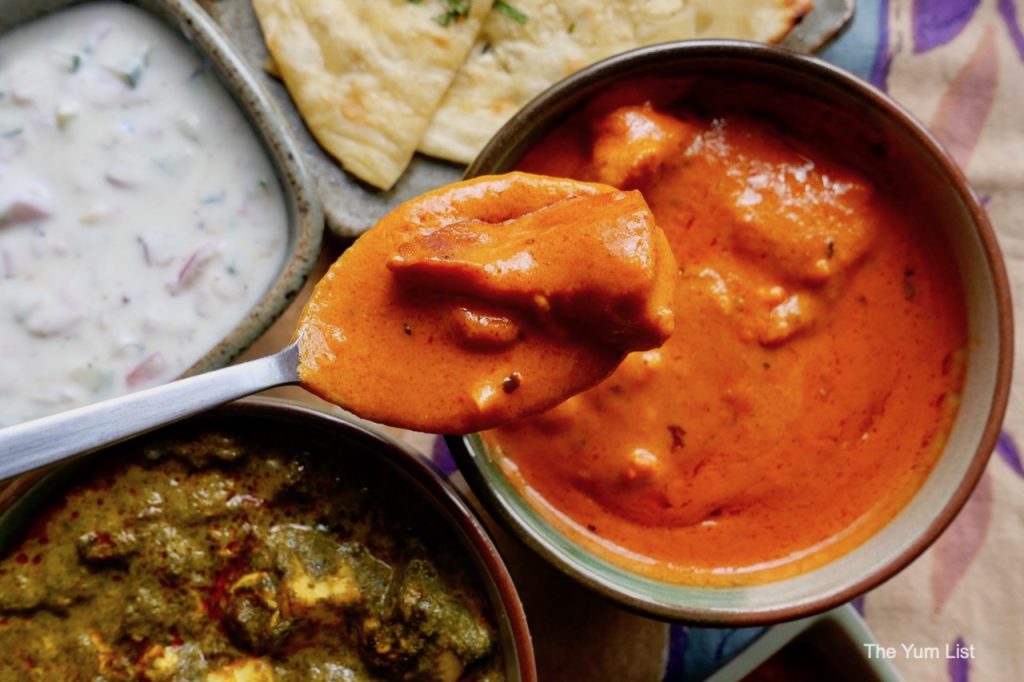 Meat-free Dishes
There are meat-free options also for those attempting to get more veg in their life. Palak Paneer (RM29) is an all-time favourite with an abundance of spinach and cheese (hand made by the owner's mum!). The pressed curds are slightly springy to the bit and absorb the flavours of the gravy. A potato dish, Jeera Aloo (RM20), offers tender chunks of potato deliciously seasoned. Something I've appreciated with every plate sampled so far is the lack of oiliness. All the items have been clean, vibrant flavours without any excess grease.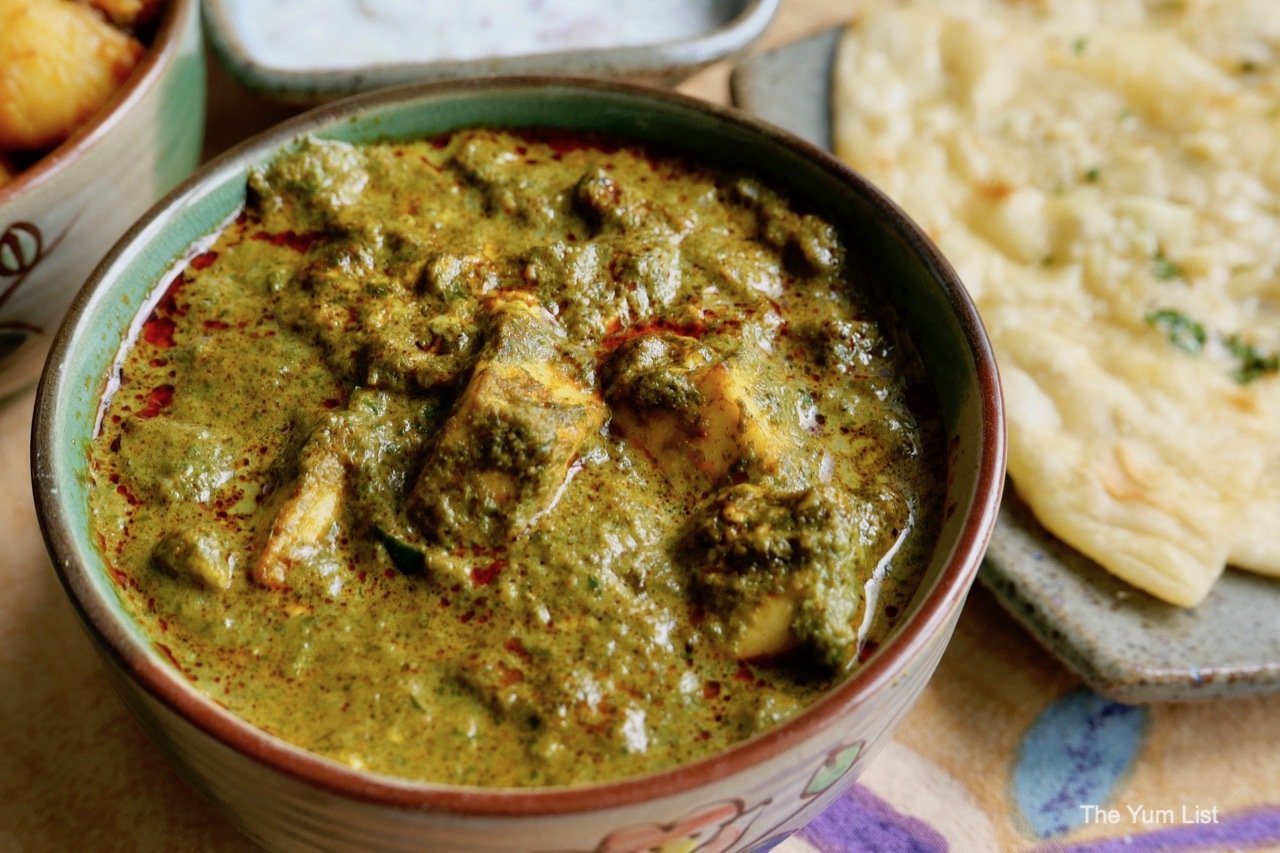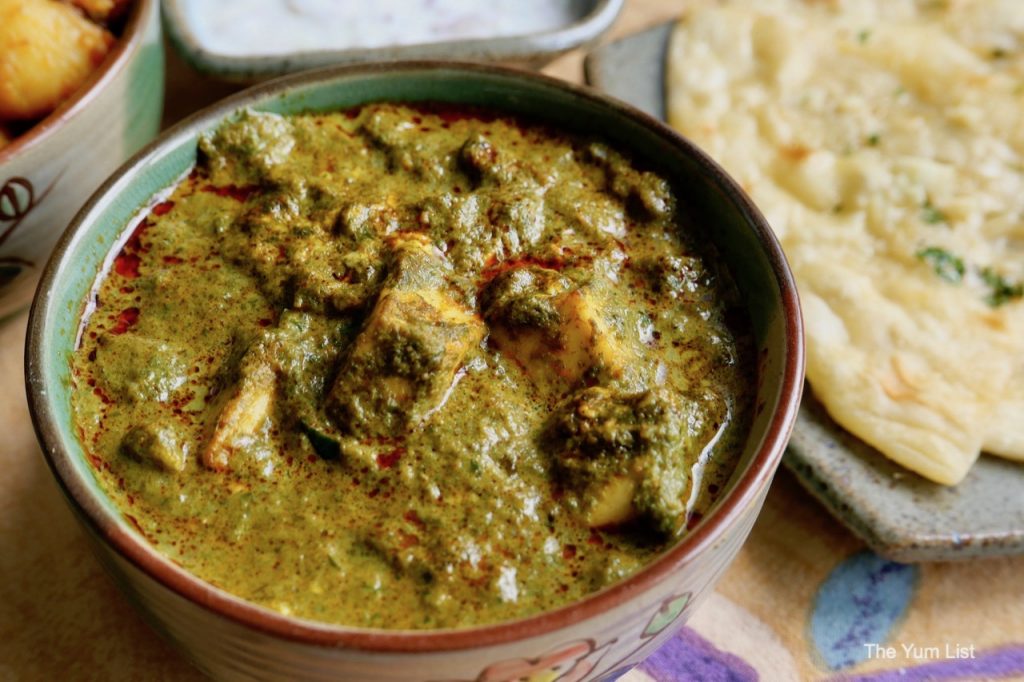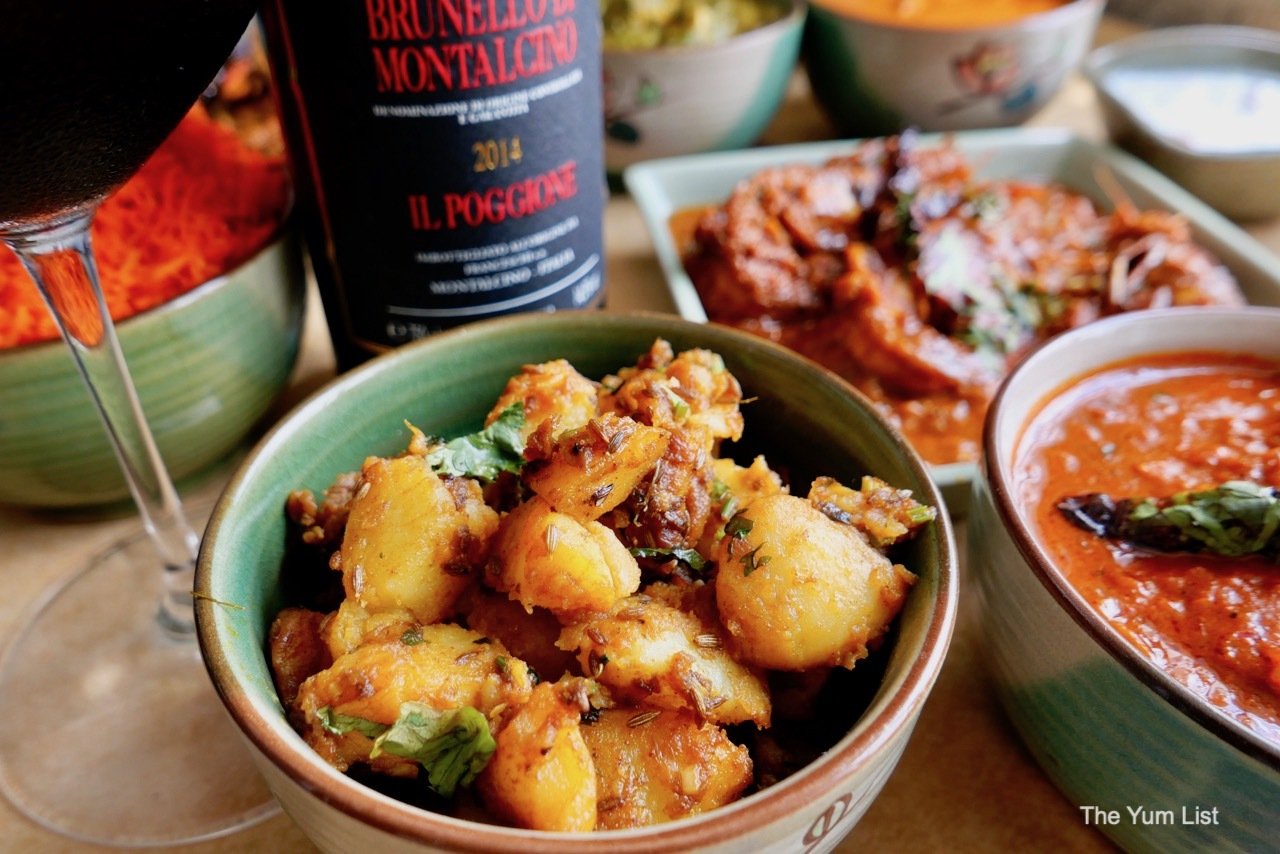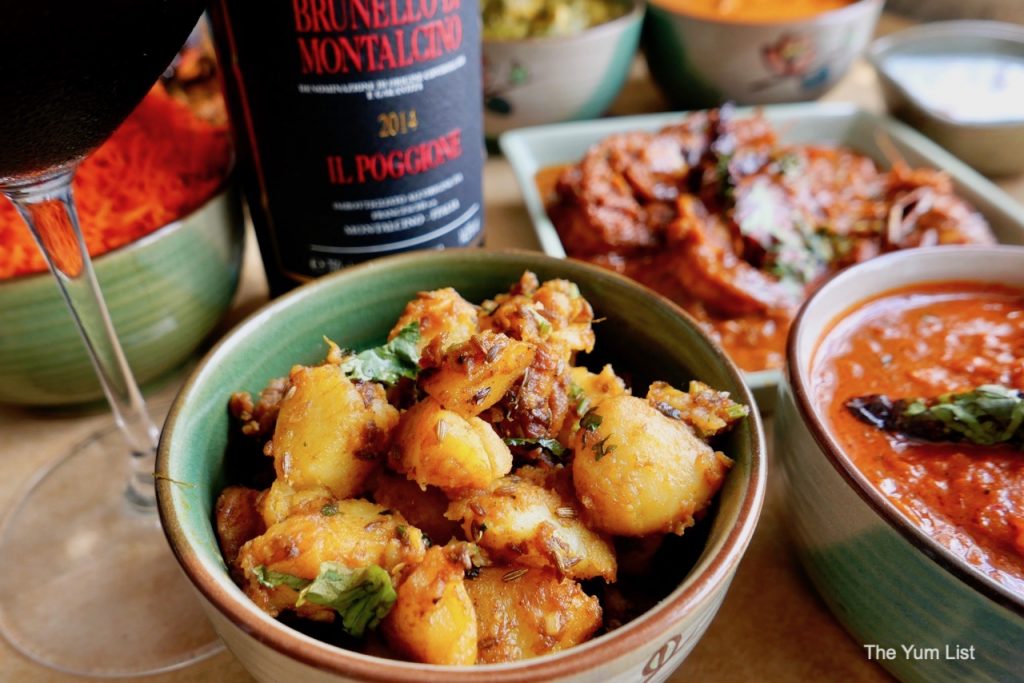 Rice & Naan
You wouldn't want to waste any of those scrumptious sauces, so an order of Saffron Rice (RM12) and Garlic Naan (RM8) is highly recommended. Sure, you can find naan everywhere, but I bet it's been a while since you've seen rice as beautiful as this. Lovely long grains are orange with the luxurious spice and cooked to retain just the slightest bite.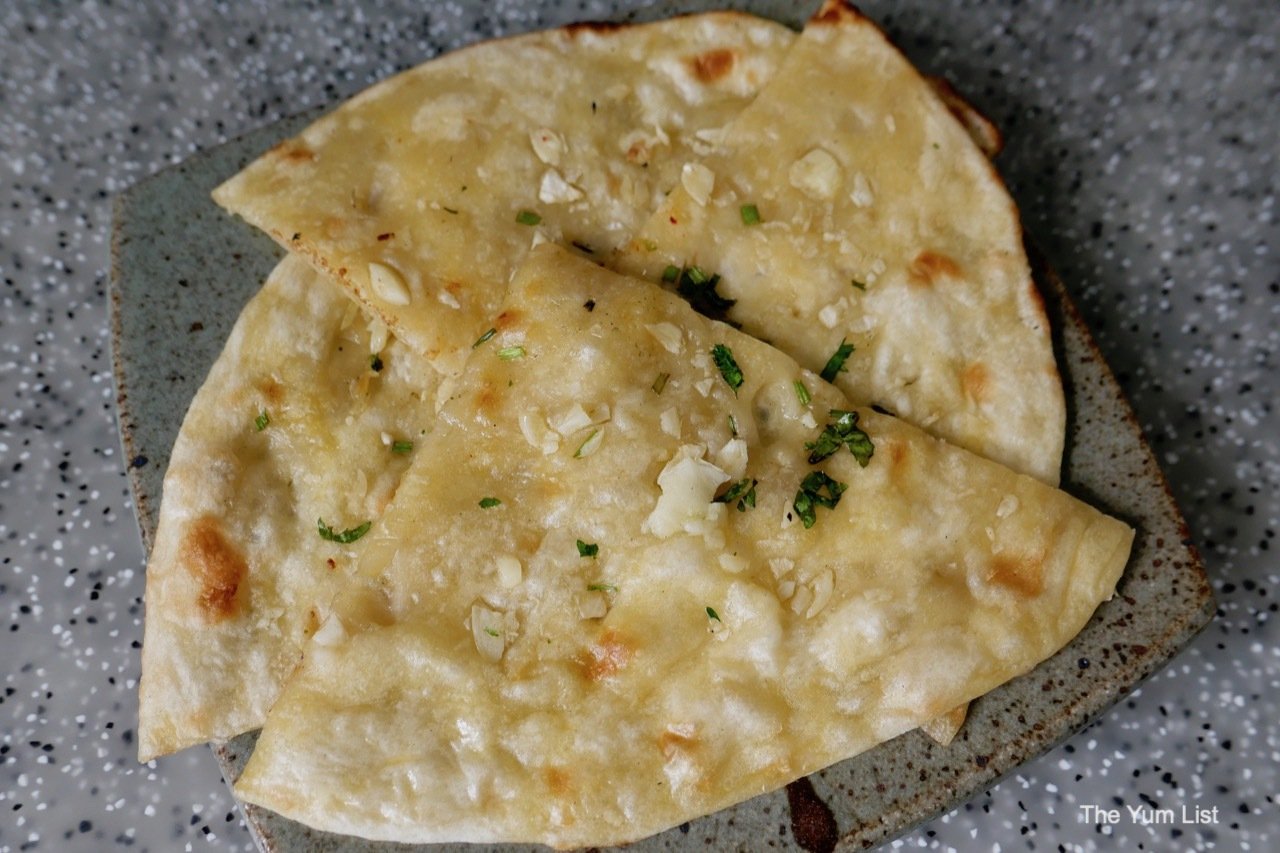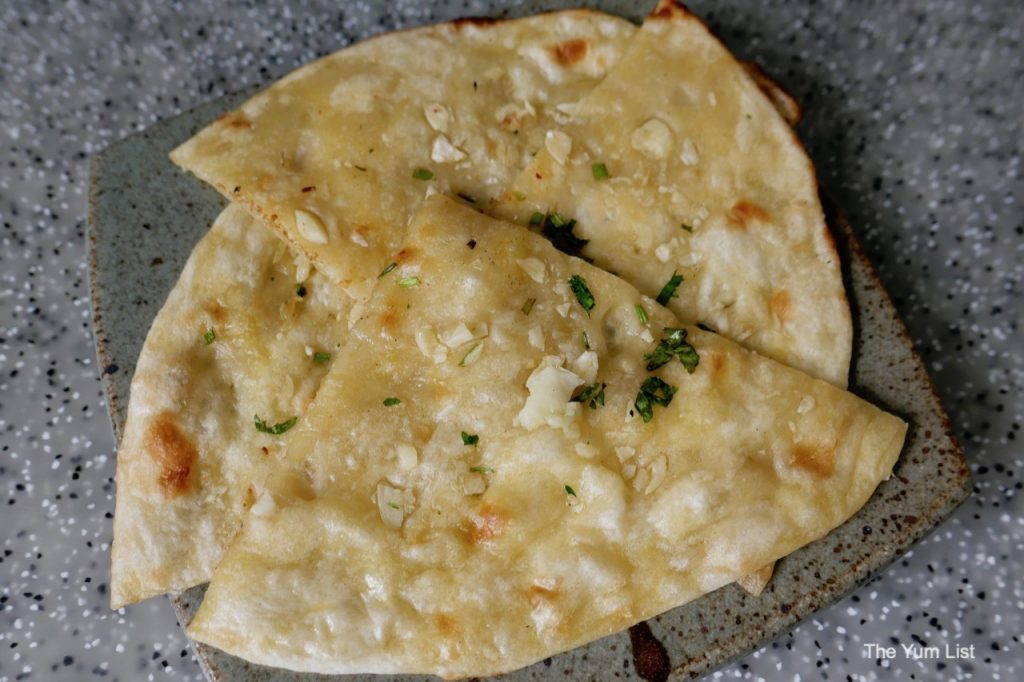 Wine & Spirits
Topping off the options for Indian food delivery in KL is a welcome list of spirits and wine. With wine available at a 30% discount, we couldn't go past the convenience. While the team at Jhann recommend rose as a partner to their dishes, we're rather fond of Italian reds. We plumped for the Tenuta Il Poggione Brunello Di Montalcino 2014 (usually RM380 but now RM267 for delivery) and were not disappointed. This lovely wine is made of 100% hand-picked Sangiovese grapes from the oldest vines on the estate. Benefitting from a double ageing process, first in French oak and later in the bottle, the wine is both elegant and sophisticated. It's ruby red in the glass and abundant with dark fruit aromas. Gracefully balanced, it features velvety tannins and a long finish. The lamb and the cheese are delicious companions.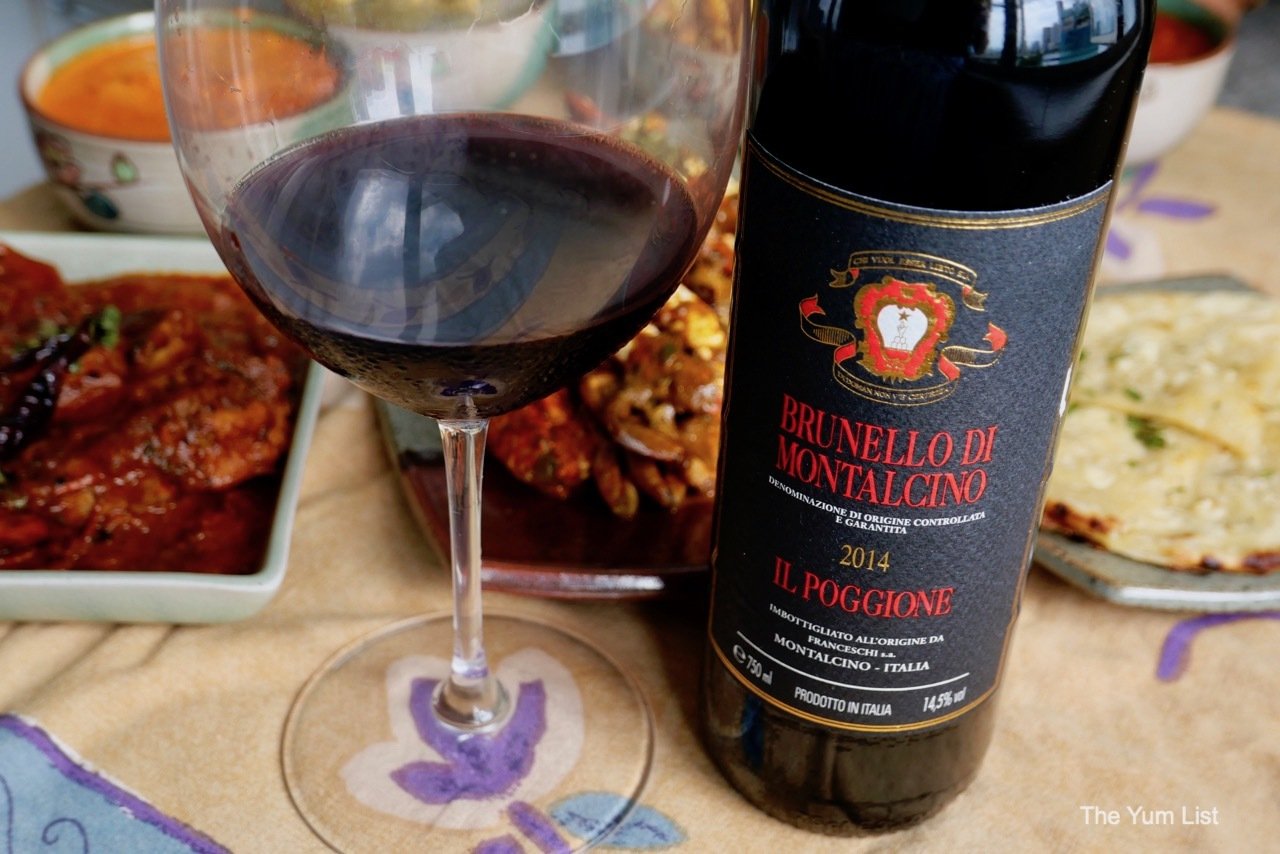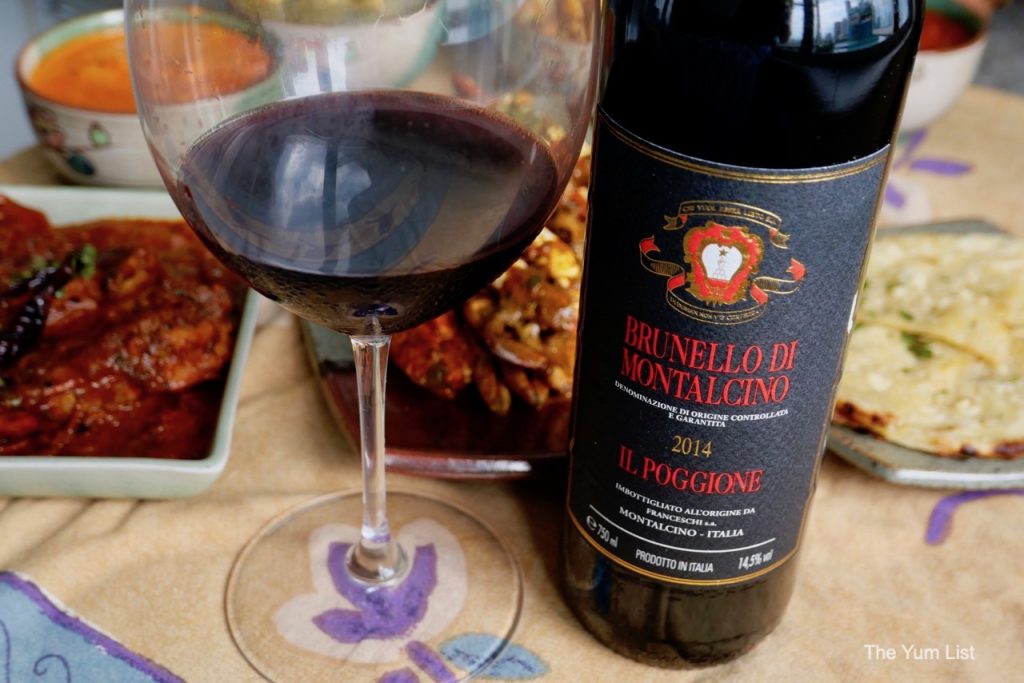 Indian Food Delivery KL Review
This meal from Jhann was an absolute delight. It sure beats cooking at home, and you can support local businesses while indulging. Recipes here are fresh and allow the character of each ingredient to play its part without being overwhelmed by heat. Loved it.
Reasons to get Indian Food Delivery KL from Jhann during MCO: versatile dishes that can be frozen and reheated; great for families; extend the sauces by adding the leftovers to noodles or pasta; nicely balanced flavours.
Indian Food Delivery KL by Jhann
Call +6017 324 4323 for takeaway or delivery
More info: [email protected] & www.facebook.com/JhannKL
Find more restaurants in KL offering take away and food delivery over the MCO here, and read up on food safety during COVID-19 here. Also, stay up-to-date on the latest happenings on KL's food scene here.