Pork Delivery KL
Monica Tindall
I have to admit that I'm still a little cautious about the safety of food delivery while the coronavirus pandemic is ongoing. Even though reliable sources out there say that the risk of transmission of COVID-19 is minimal to zero, I still prefer to order meals that can be reheated or cooked at home. Heat kills, right? Wanting desperately to support the local food and beverage industry, I'm excited to see businesses innovating their services to match customer demand. In this case, Ante's Home Signature Pork Cuts menu brings fresh, high-quality pork delivery to KL.
Pork Delivery KL
Upon order, the team at Ante pack and deliver the pork chilled, ready to prepare in your own home. Each cut has been lightly marinated so is ready to throw on the grill, pan or oven. Seasonings are simple to allow for the most delicate of taste buds to enjoy them. Nothing is stopping those with a penchant for more robust flavours, however, from piling on the chilli or exotic spice rub before setting aflame. A handy cooking guide comes as a complimentary inclusion with the menu. This surely makes cooking straightforward even for those who haven't (yet) self-proclaimed the title of "home chef."
Ribs
Going in big, hubby's first request is the Iberico Baby Ribs (RM 59.90, 400g). Marinated with rosemary and garlic the meat certainly looks fresh, and we're already imagining that this will be a cutlery-free meal. According to the cooking guide, the only thing for us to do is leave them in the oven for 20 to 25 minutes. Easy!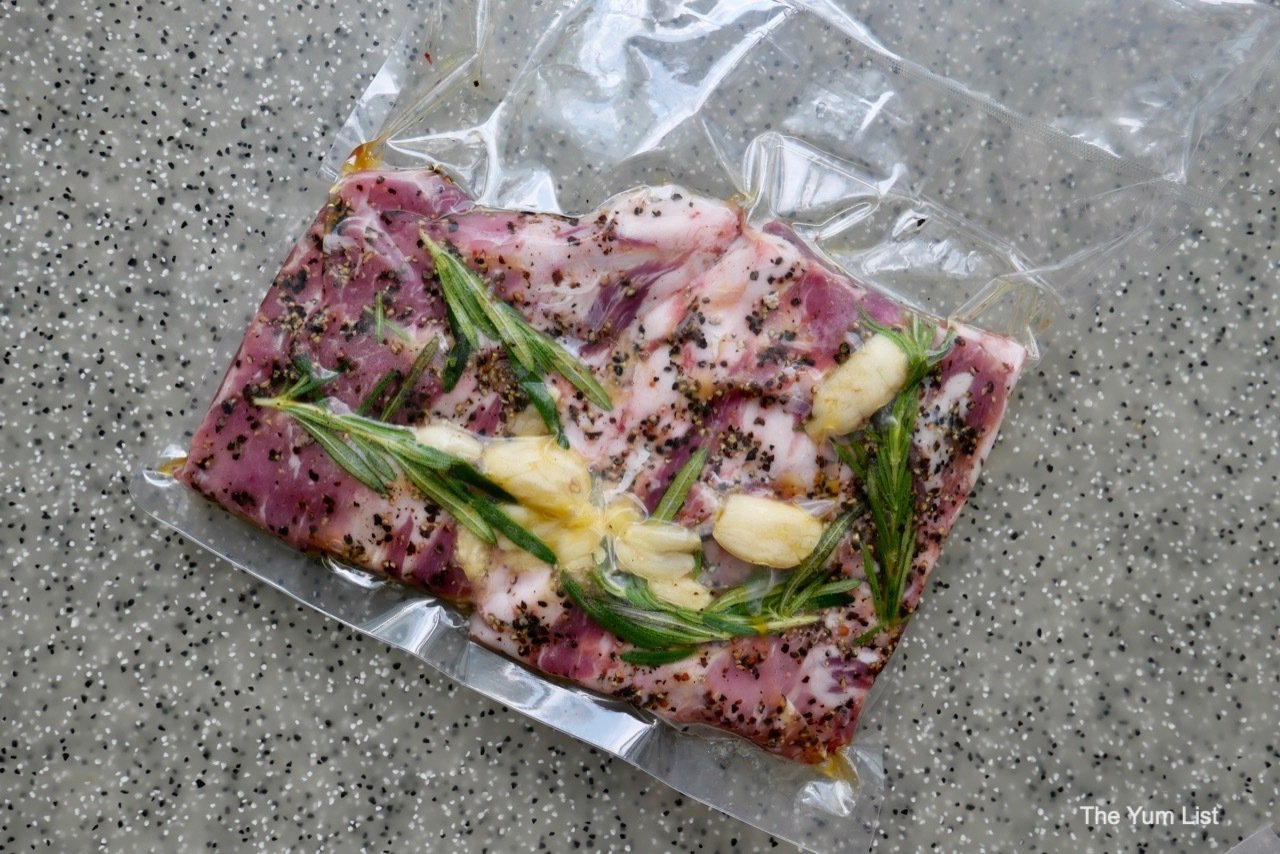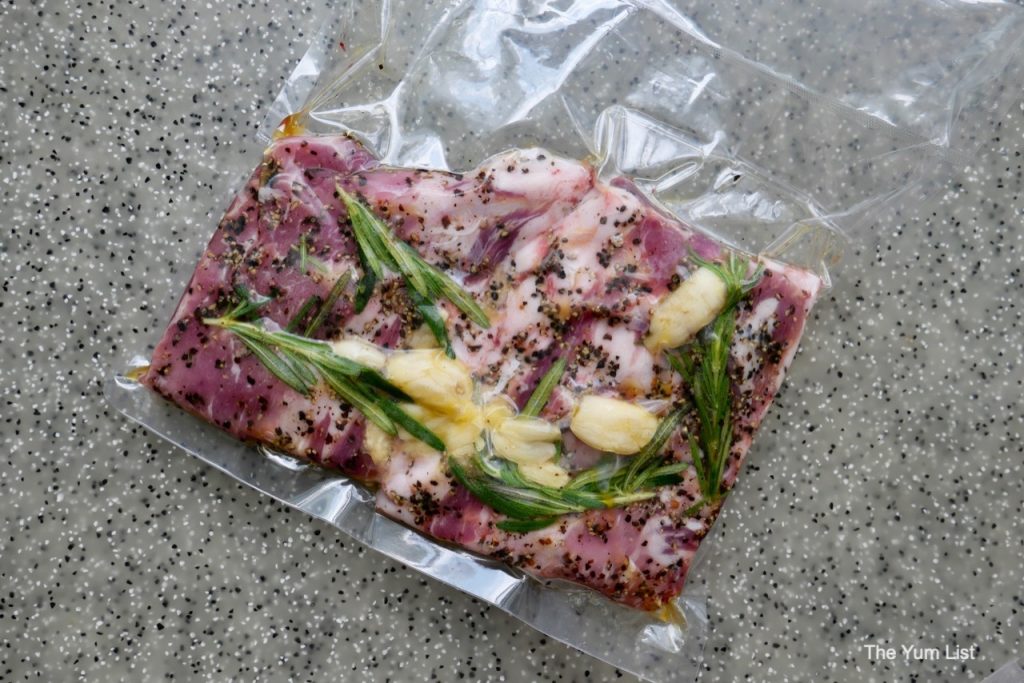 Ante Signature Cuts
Ante's signature cuts come with a choice of marinades – rosemary and garlic, lemongrass and ginger, or crushed pepper and garlic salt. As hubby has all sorts of food sensitivities, we go with the safe seasoning of rosemary and garlic.
The Pork Rib Eye (RM42.90 250g x 2 cut ½ inch) is the first to hit the oven when we receive the pork delivery. It's mid-afternoon in KL, and we're thinking our initial taste will be for dinner. Despite this, the carnivore in the house finds the soft flesh on the bone a temptation that can't be inhibited. He does have to wait, just a little longer though.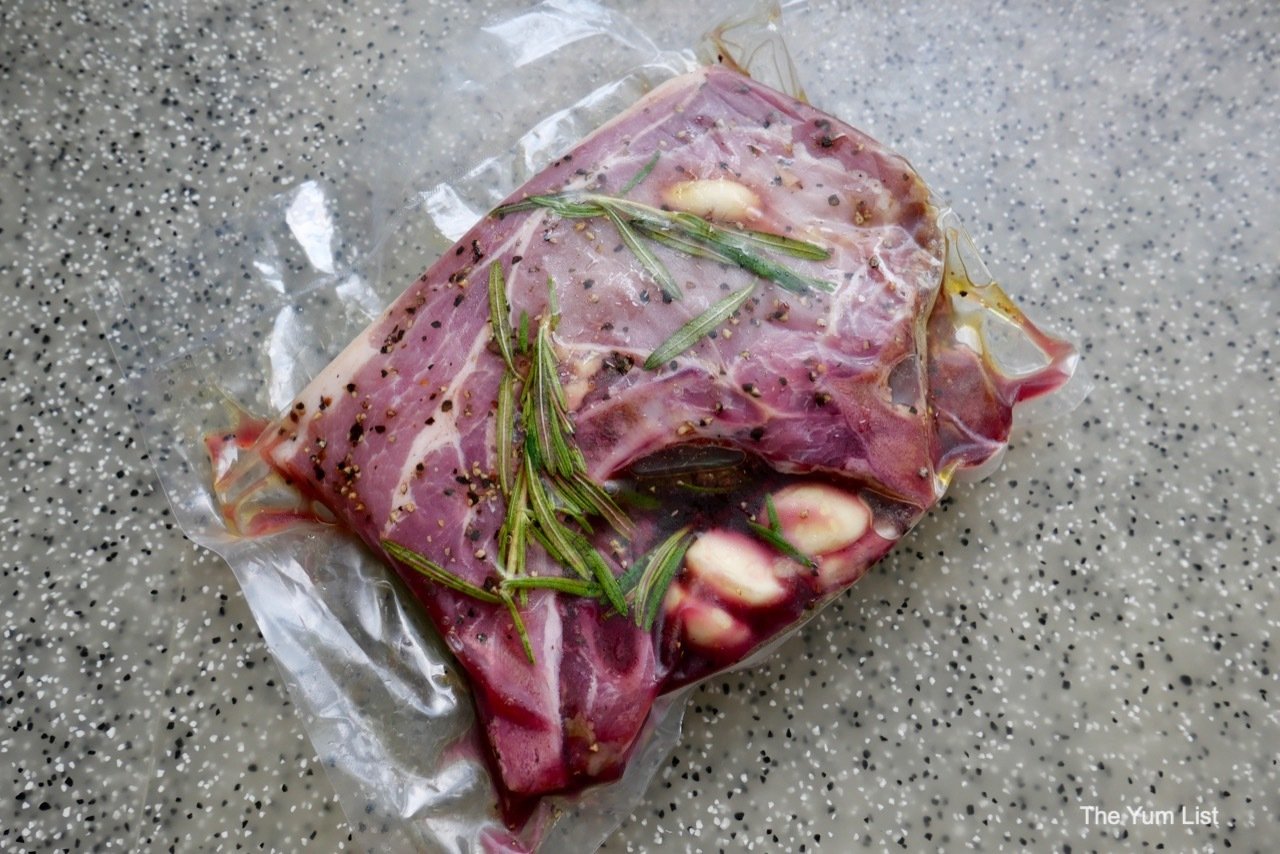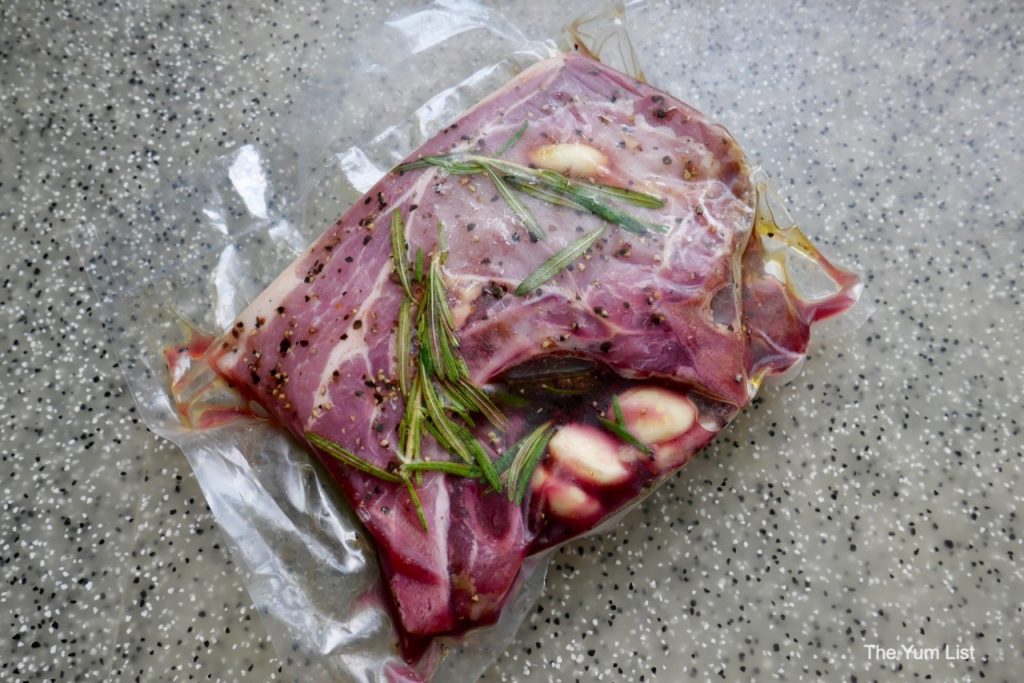 To get the best result, it's recommended to rest the meat at room temperature for half an hour before cooking. After, it only needs a total of ten to twelve minutes in the oven, so patience is not tested too much. This is the only piece of meat we cook before I send this article for publication (I want to get the word out quickly about this excellent pork delivery service in KL). The rest we have in the fridge and freezer to space out for the remainder of the month. Judging by the outcome of the rib eye, nevertheless, the balance possibly won't make it to the end of the week, let alone April. Good stuff.
The US thick-cut Pork Collar (RM 17.90, 220 g x 1) comes highly recommended. I'm told that it's "amazing and tender." Well, we look forward to trying it. With the cooking method similar to that of the rib-eye, our execution should be even better next round.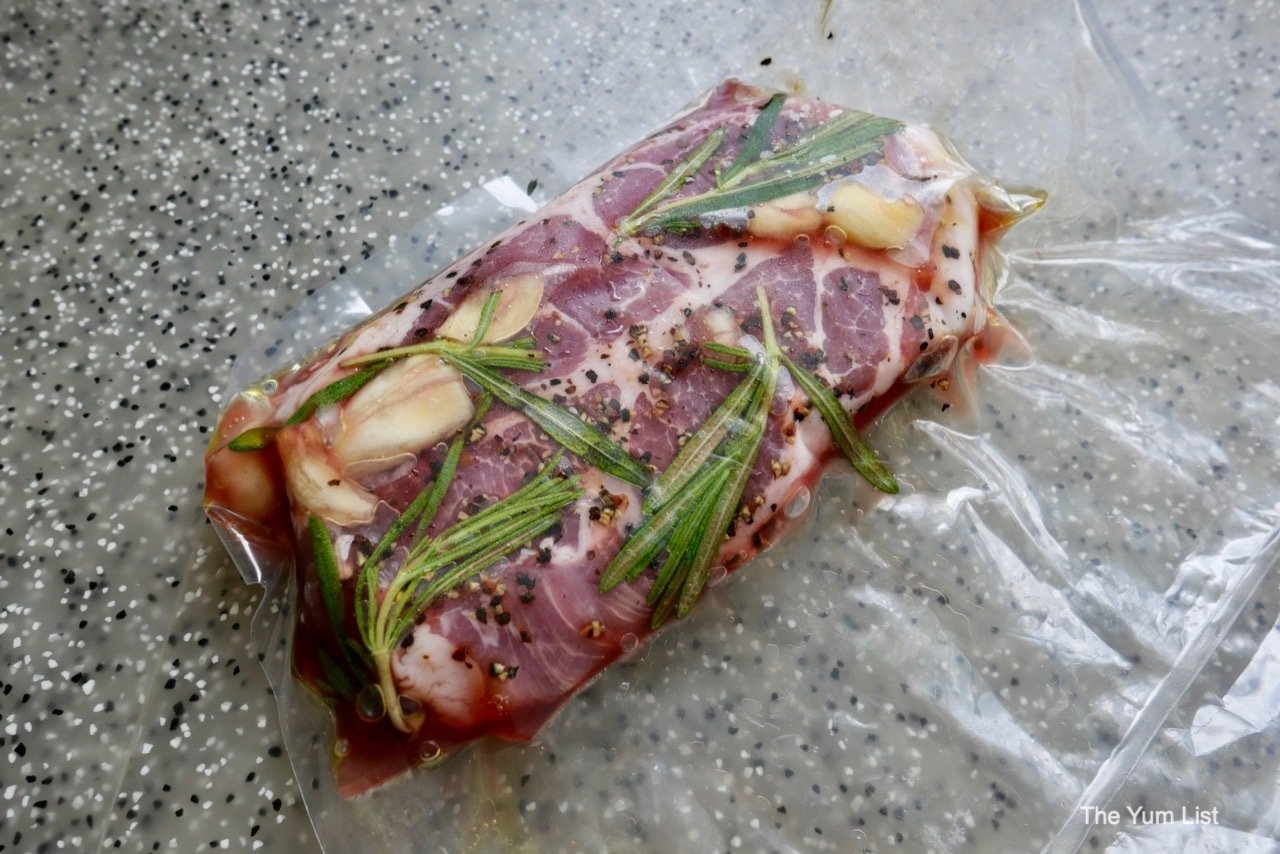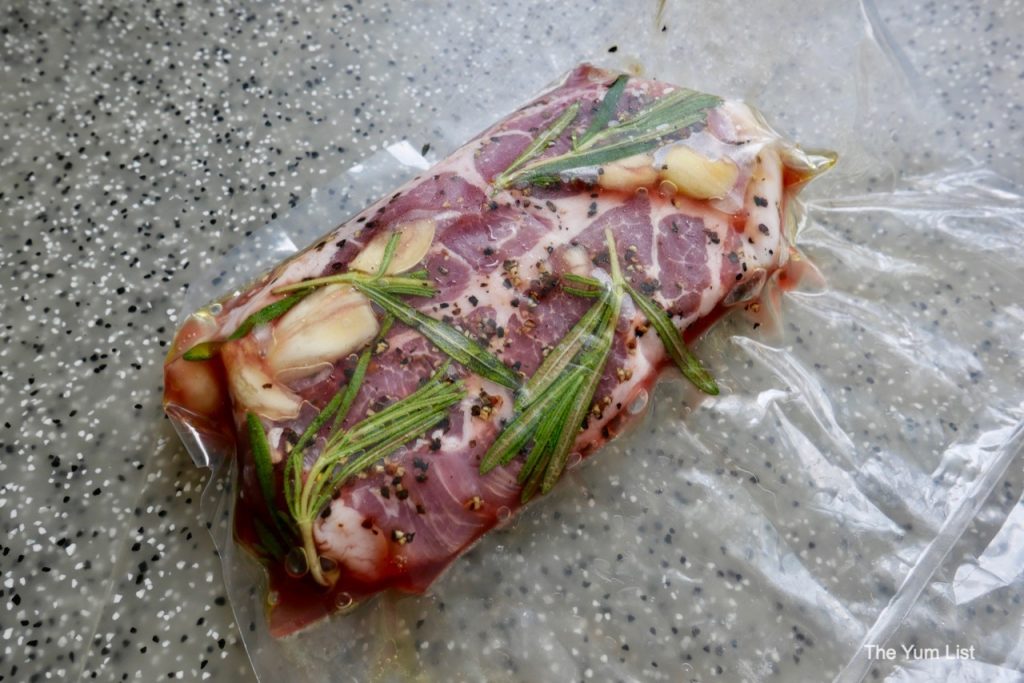 Bacon & Belly
There's nothing that speaks "weekend brekkie" louder than the smell and sound of bacon sizzling in a pan. A packet of House Smoked Bacon (RM21.50, 250g), therefore, was a no-brainer. We go with the thick-cut, 8mm, option. Go big or go home, right?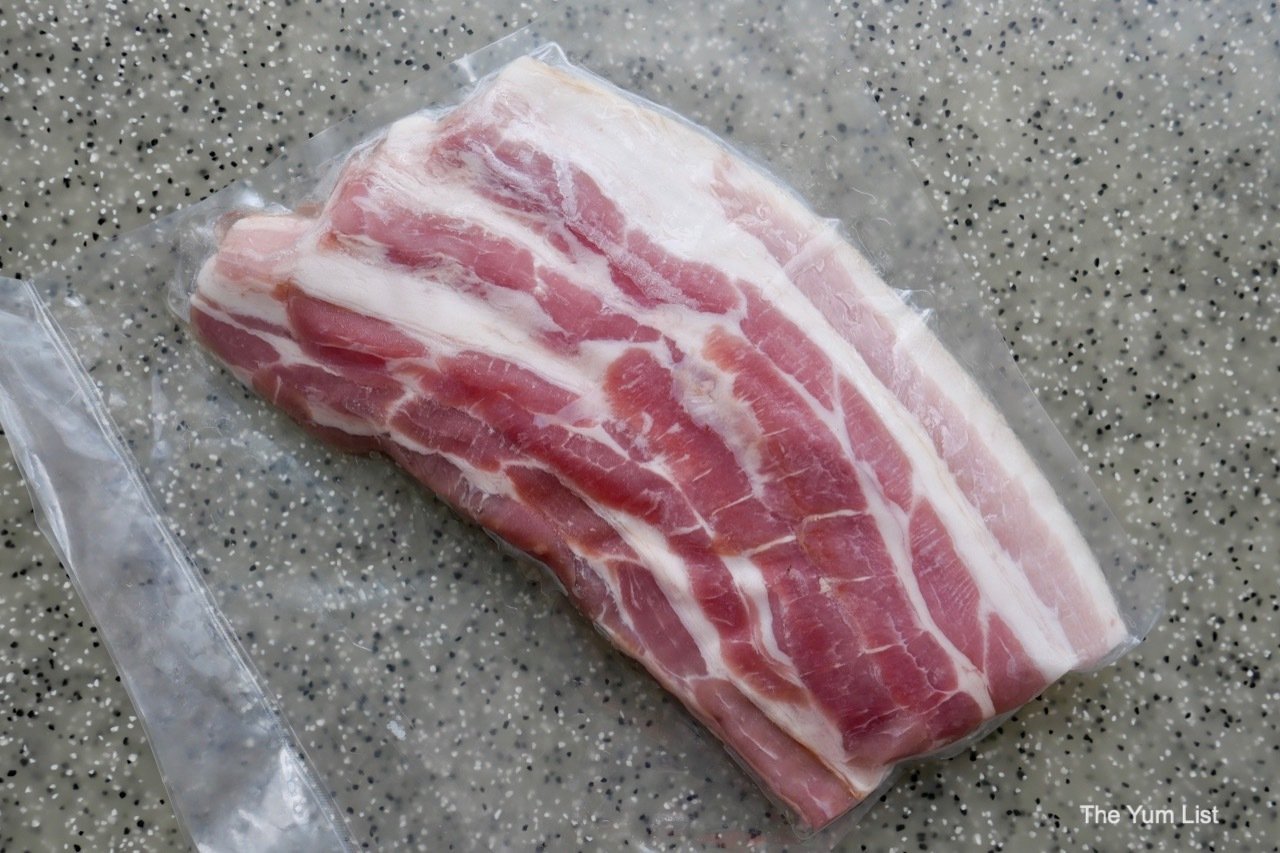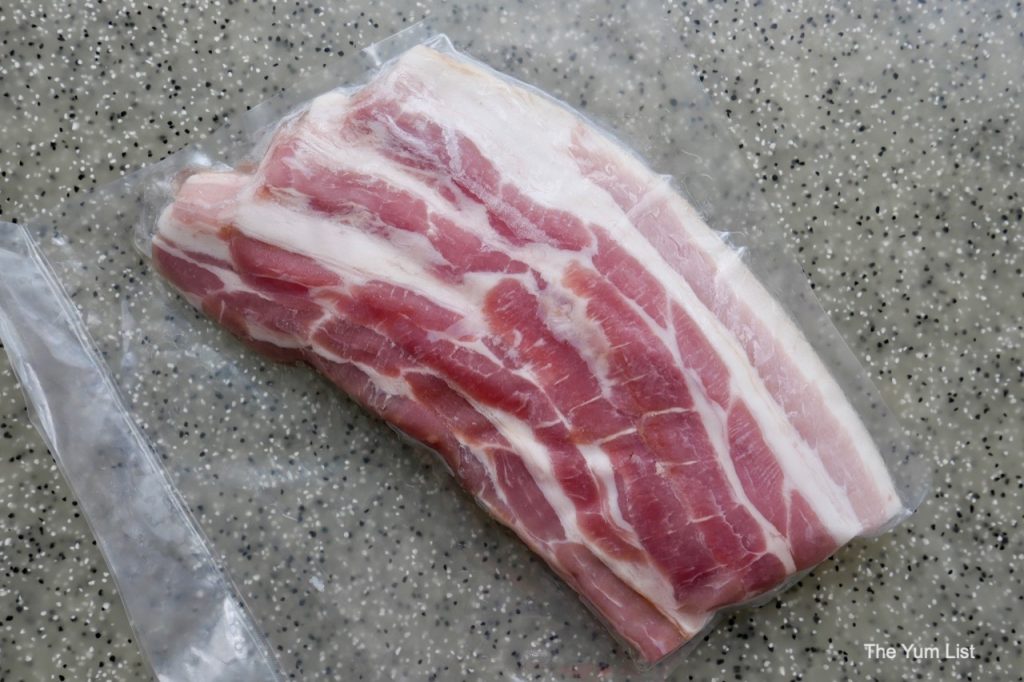 Others
Pork Mince (RM14, 200g, 80/20) is a versatile ingredient. My immediate thought when I saw it on the pork delivery menu was lettuce wraps filled with savoury mince. A quick search on Google though and my horizons soon expanded to meatballs, stir-fry, pastries, dumplings and more! My sole problem now is choosing just one.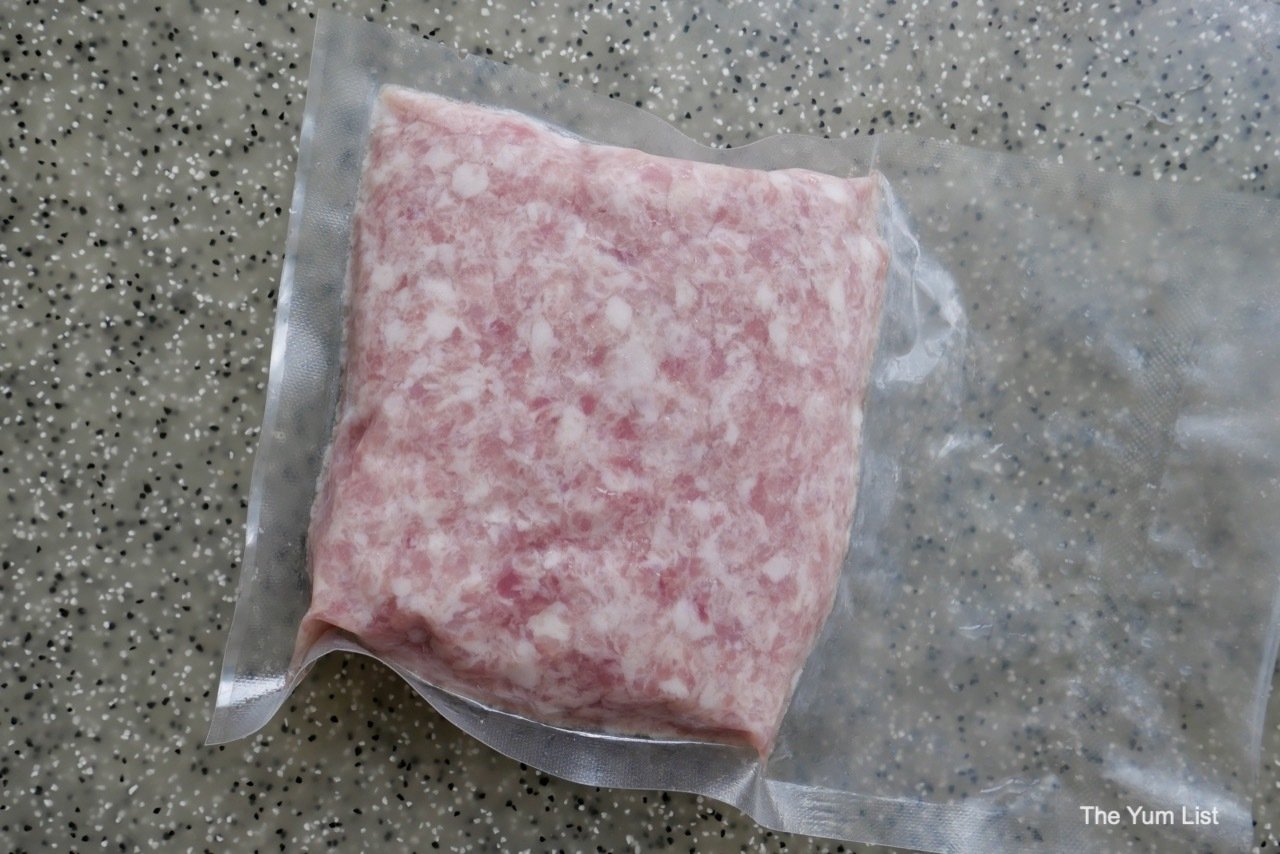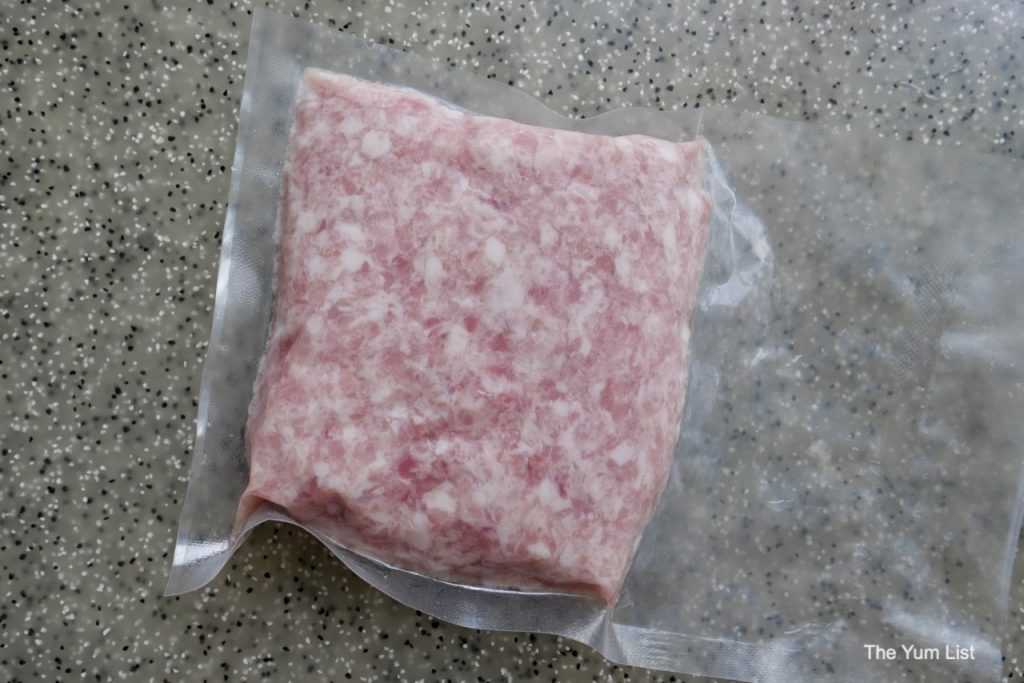 Lastly, do note that the Ante home signatures menu has a couple of non-pork items as well– beef and duck. Smoked Duck Breast (RM28.50, 220g) is our pick, and it comes as a lovely plump whole breast with skin. Needing less than 10 minutes' cooking time, I am wondering why I haven't considered this type of delivery before? With everything cut and pre-seasoned, making a protein-packed meal couldn't be easier.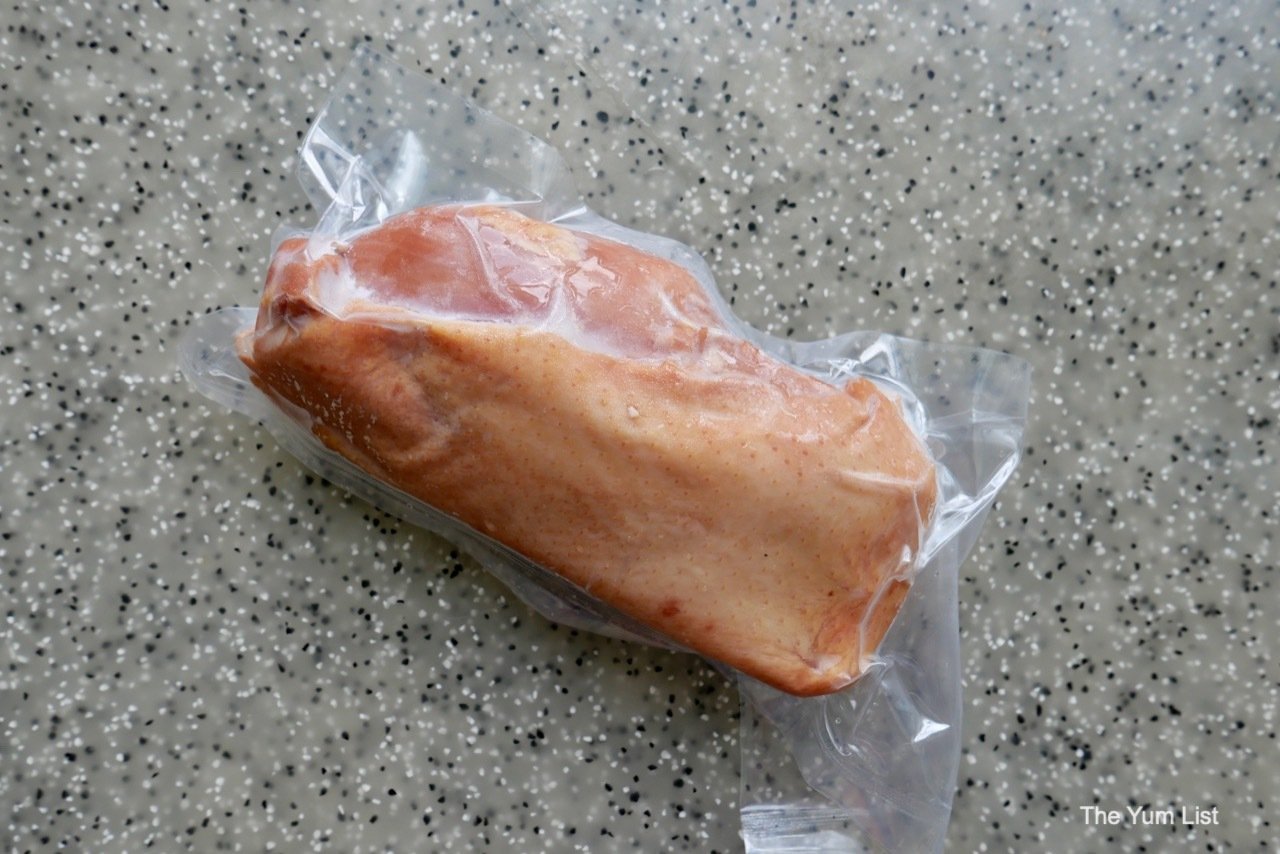 Pork Delivery KL Review
Ante's Home Signature Pork Cuts menu is a brilliant idea for pork delivery in KL. The experts have chosen delicious cuts, marinated them for you and even guide you with the right cooking method to bring out the best of the recipe. The order we received was fresh and chilled (not frozen), ready to go!
Check out Ante's pork delivery for KL here including details for ordering and delivery.