Words: Nathaniel Jay   Pictures: Monica Tindall
Ante Publika is best known as a porkalicious hideaway in Kuala Lumpur. But the coffee is pretty good too. While dining with CK (the public relations front man), he jokingly said that Ante was, "progressive cooking – like Pink Floyd." Ante Publika is changing things up, having recently created several new dishes that give patrons healthy options, including the addition of chicken and fish items.
Starter Menu Ante Publika
Ricotta Cheese Salad (RM22) was ushered to the table. The house-made ricotta was plump and had a smooth texture. Mesclun mix was topped with just the right amount of raspberry vinaigrette to gently coat the leaves. The dressing had plenty of sweetness to compliment the mesclun mix and held on to enough natural tartness to stay true to the fruit.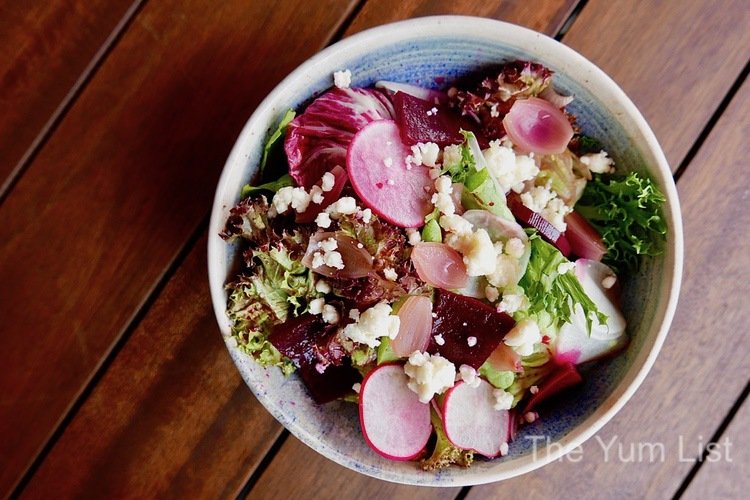 CK suggested that we drink Narrow Valley, Sauvignon Blanc from Chile (RM139 a bottle). The cold wine felt great in my mouth while the rain streamed down outside in a grey sheet. The wine tasted lightly of pineapple and passion fruit with light mineral notes at the finish. It would certainly be a great wine to drink while eating cheese but proved to go well with our meal too.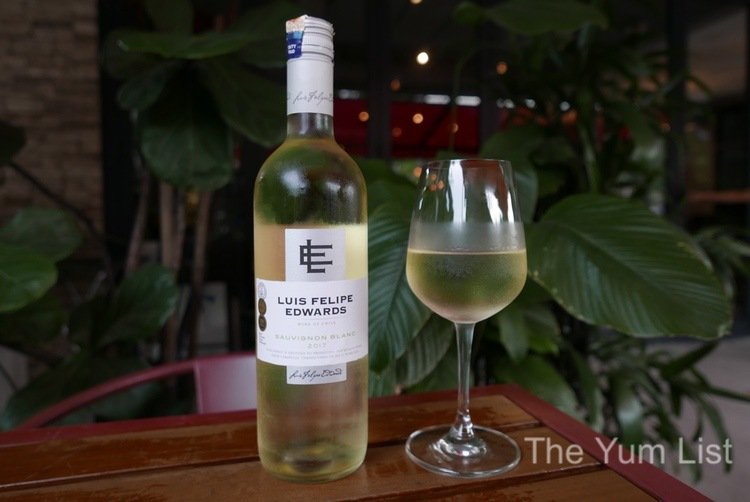 Watermelon & Pickled Radish (RM15) topped with balsamic glaze was a delight to eat. The combination of balsamic and watermelon has become a modern-day staple on a menu. The marriage of the flavors is so natural that it is impossible to say no to. The watermelon was so cold and fresh that I really began to feel relaxed. Childhood memories swelled up eating watermelon on the front porch, waiting for the deep summer rain to stop, so my brother and I could search for earthworms.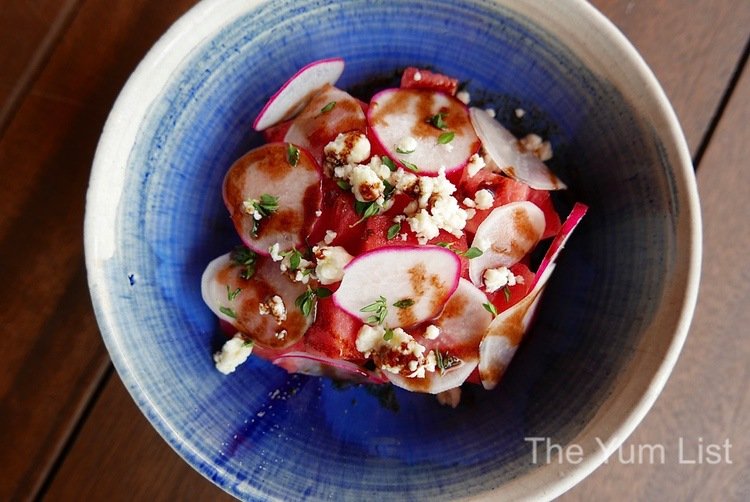 Porky Main Menu Ante Publika
But the meal became very serious after the Iberico Baby Ribs 500g (RM68) were placed before us. The conversation stopped as we all dug into deep fried pork ribs. The batter was a mix of honey, soy sauce, butter and a little bit of chili spice. This was absolutely delectable! The meat was so tender but the batter had a great crunch. The result was savory, sweet and rich. Crispy fried garlic was sprinkled on top of the ribs. The garlic took a great dish and truly made it a wow! It was sticky and chewy, in just the right way and blended into the chili spice.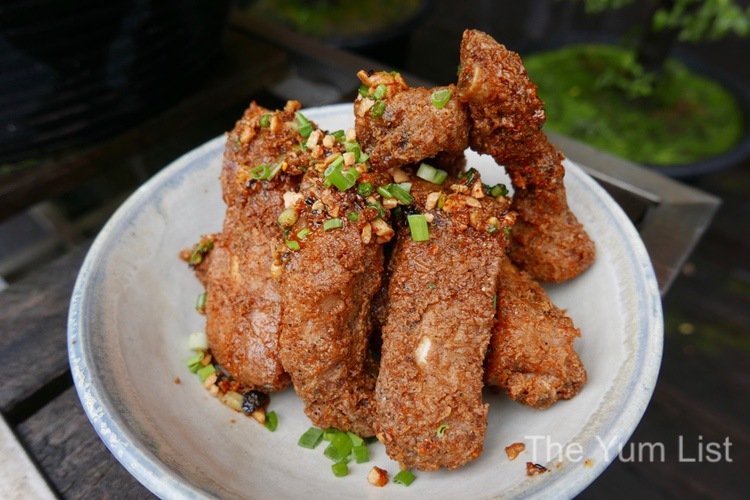 Soon after the question came up, how did the restaurant name Ante come about? CK stated, "the name is a bit auspicious because we keep upping the ante." Clever, honest, truthful –  and I thought it may have had something to do with the Spanish word ante, meaning before. I think I was still being influenced by those bacchanalian Iberico ribs.
Pork Terrine (RM24) was served with pickled onions, dijon mustard, mixed greens and bread.  It was a country style pate, coarse grind on the meat with lovely bits of diced pork pieces in the mix. The terrine was seasoned very nicely with large pieces of fresh cracked pepper laced throughout. The texture was smooth and had a rich mouthfeel. The pickled onions were just briny enough to cut the richness of the terrine. It is so nice to see a cost conscientious chef preparing a classic dish and executing it so well.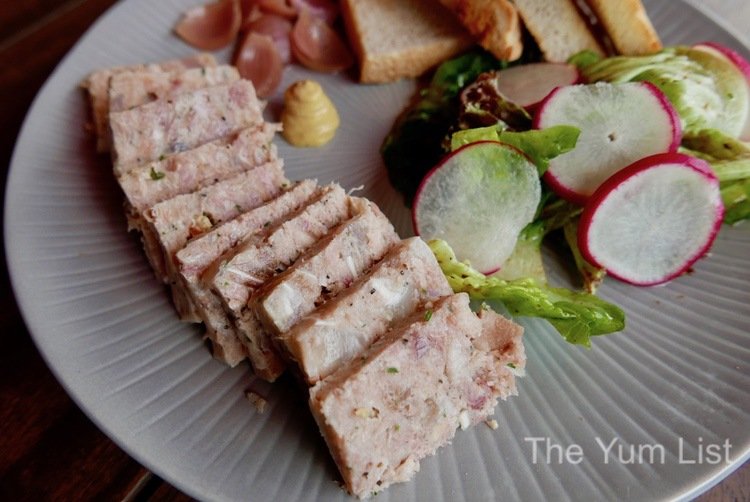 Crispy Skin Miso Pork Belly (RM21) with Japanese miso and Yuzukosho paste was a rocket ship of flavors and textures: crunchy skin, deep citrus, ginger, garlic, chili – magic.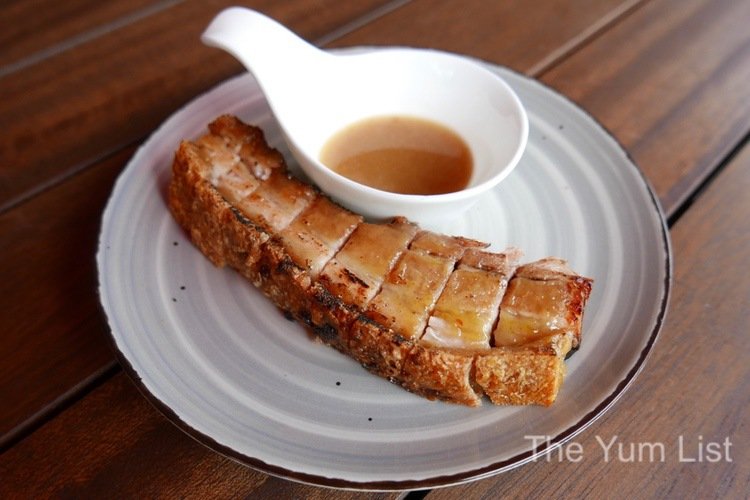 A new menu item, Wild Caught White Fish (RM59,) came next – a trevali long fin cooked with a savory mixture of parsley, thyme, basil, cilantro and chili. The sauce was reminiscent of a marriage between a chimichurri sauce and a salsa verde with a predominant vinegar bite that melted into the soft fish – so good that we scraped up every last drop.
House Smoked Bacon with Creamy Polenta (RM25) was served with thick, hand-cut bacon tomato salsa, polenta, corn and truffle sauce. Smoked in-house shows the attention to detail the kitchen team are committed to.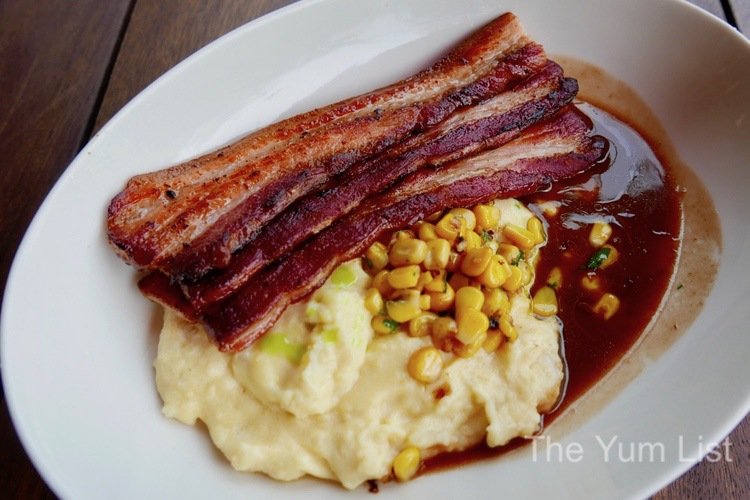 Chermoula Spiced Pork Shoulder 450g (RM52) is a giant slab of succulent meat seasoned with Moroccan and Tunisian spices. You can choose any number of sides to go with it but we found the plate itself mighty filling.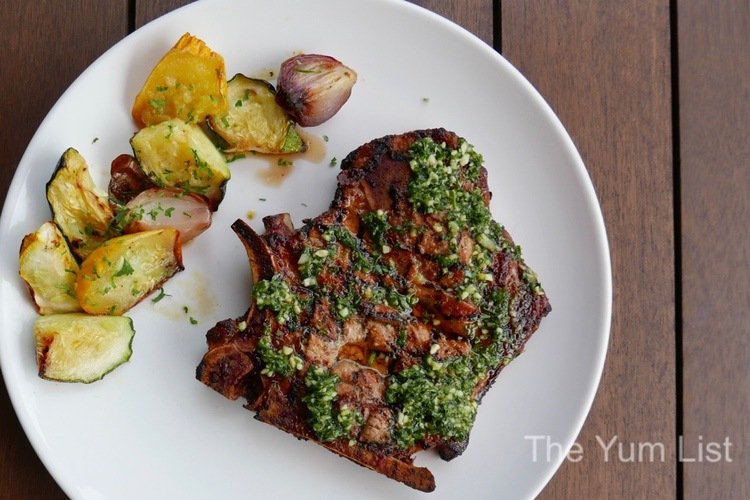 Dessert Menu Ante Publika
Desserts are just as well thought out as the mains at Ante Publika with mindfulness of detail evidenced in the offerings. White Chocolate Ganache (RM24) was misleading in name. The white chocolate was a little absent and the sable was too crispy. Having said that, the dessert was good. I especially loved the locally made cinnamon ice cream.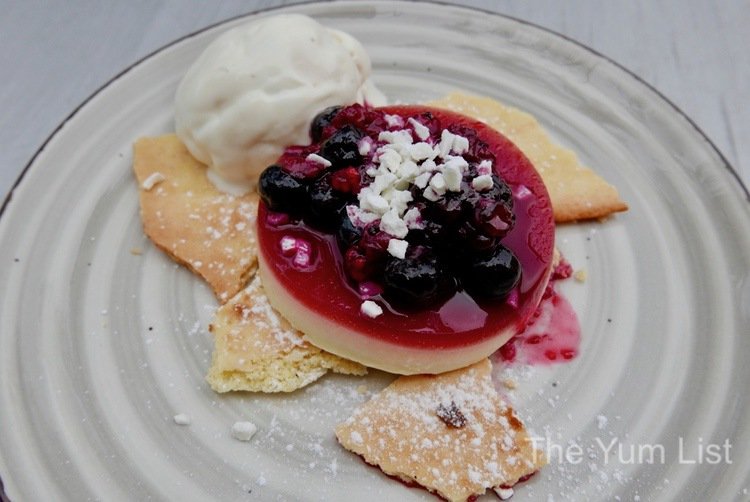 Baked Cheesecake (RM22) was based with a nut, wafer crust, topped with a tart citrus gel and served with chocolate and a warm ooey, gooey marshmallow cloud on top – a definite winner in my book.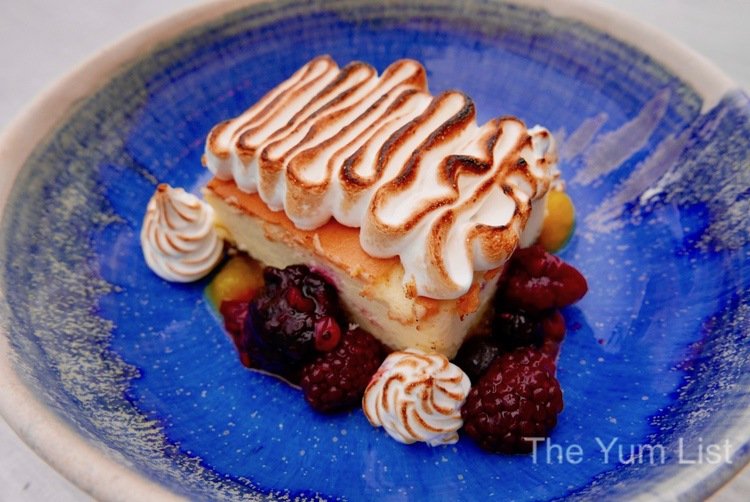 The last of our sweets, the Poached Pear (RM24), was slow cooked in red wine and came with a lemon compote, a light wispy meringue and honey, lavender ice cream. The ice cream was definitely taste-bud-tingling, with the rich cream coating my tongue.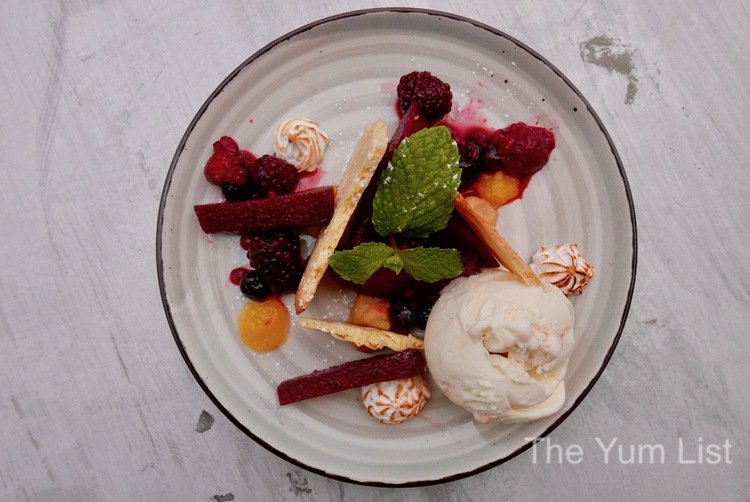 Reasons to visit Ante Publika: the cooking is progressive and the ante is always being upped. Although the menu is evolving to include healthy options, seafood, and chicken; the pork is still king. Faves of the day and must-haves include Iberico Baby Ribs, Pork Terrine and Crispy Skin Miso Pork Belly.
Ante Publika
A2-G1-09 Solaris Dutamis
Jalan Dutamas 1
50480 Kuala Lumpur
Malaysia
+60 6 206 3364
https://www.tableapp.com/ante
Ante Publika Opening Hours:
Sun – Thurs 11am-10pm
Fri -Sat 11am-11pm
Check out our previous visits to Ante here and here and here.