Cata Delivery Menu CMCO
Monica Tindall
Cata – Pasta, Tapas E Vino, in Plaza Damansara has introduced a menu available for takeaway and delivery. Vibrant with Mediterranean flavours from Italy, France and Spain, the recipes here make both hubby and me very happy.
Cata Delivery Menu CMCO
Divided into Set Meals and A La Carte sections, the menu caters to those who don't want to think too much and just go with a set. It also indulges those who like to curate their pickings with their own selections of pizza, tapas and pasta.
Set Meals
The Meat for 2 (RM90) sets give diners a choice of sirloin, quail or chicken as mains backed up with grilled vegetables and patatas bravas. Spring Chicken is our choice for today, and it's expertly prepared. The flesh is moist and tender, and the seasoning of salt and thyme is very much to our liking. A duo of potatoes has been used in the Spanish tapa – new and russet – and the spicy tomato sauce for drizzling is superb.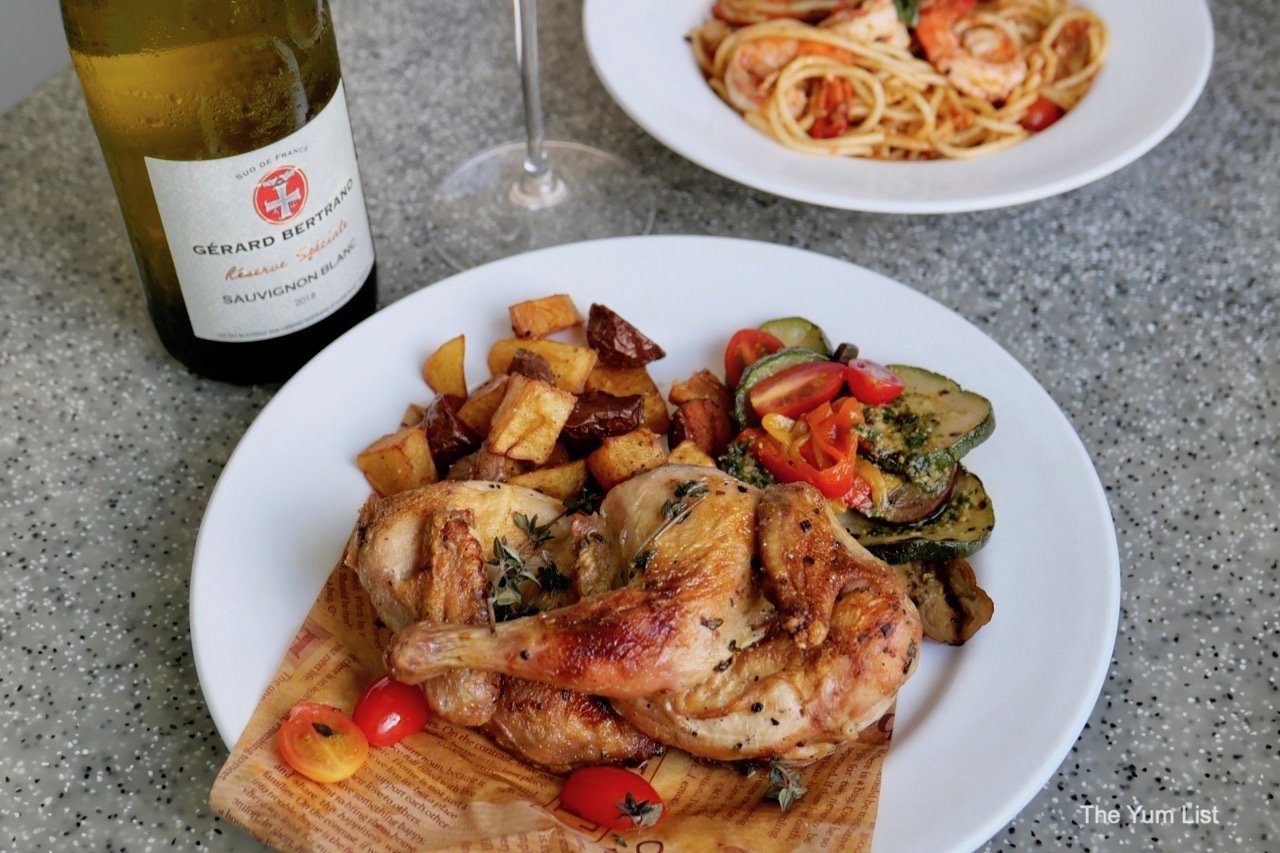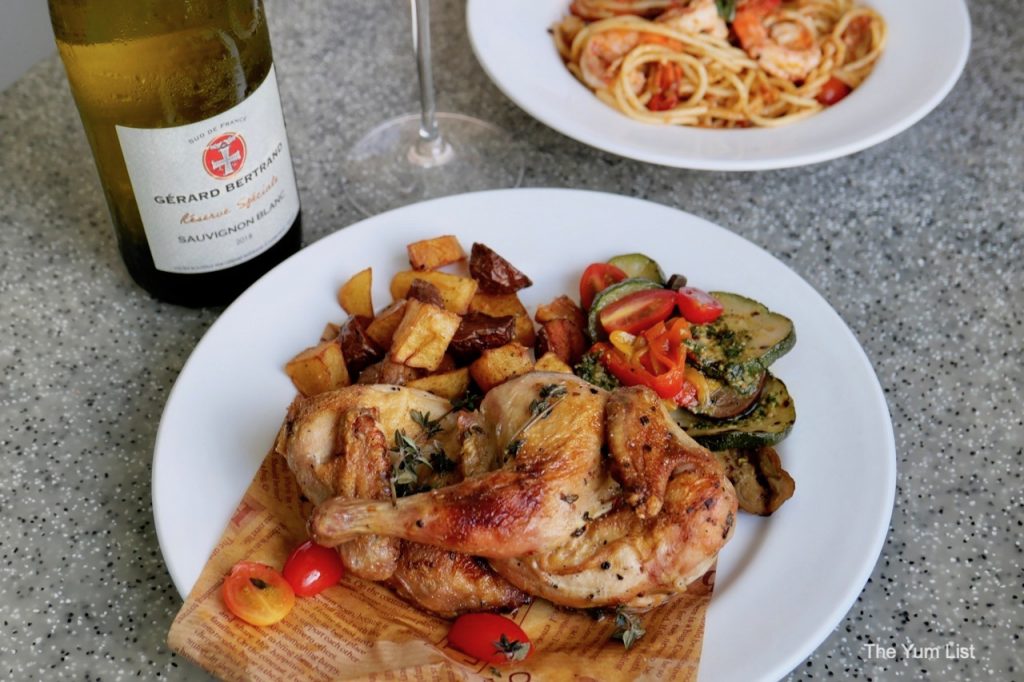 Pasta
Pasta dishes are made with a choice of spaghetti or linguine cooked al dente with just the right amount of firmness to the bite. Today we try strings of pasta topped with Shrimps, Tomato Sauce and Basil (RM35). There's plenty of garlic in this dish, and the prawns are plump fresh specimens.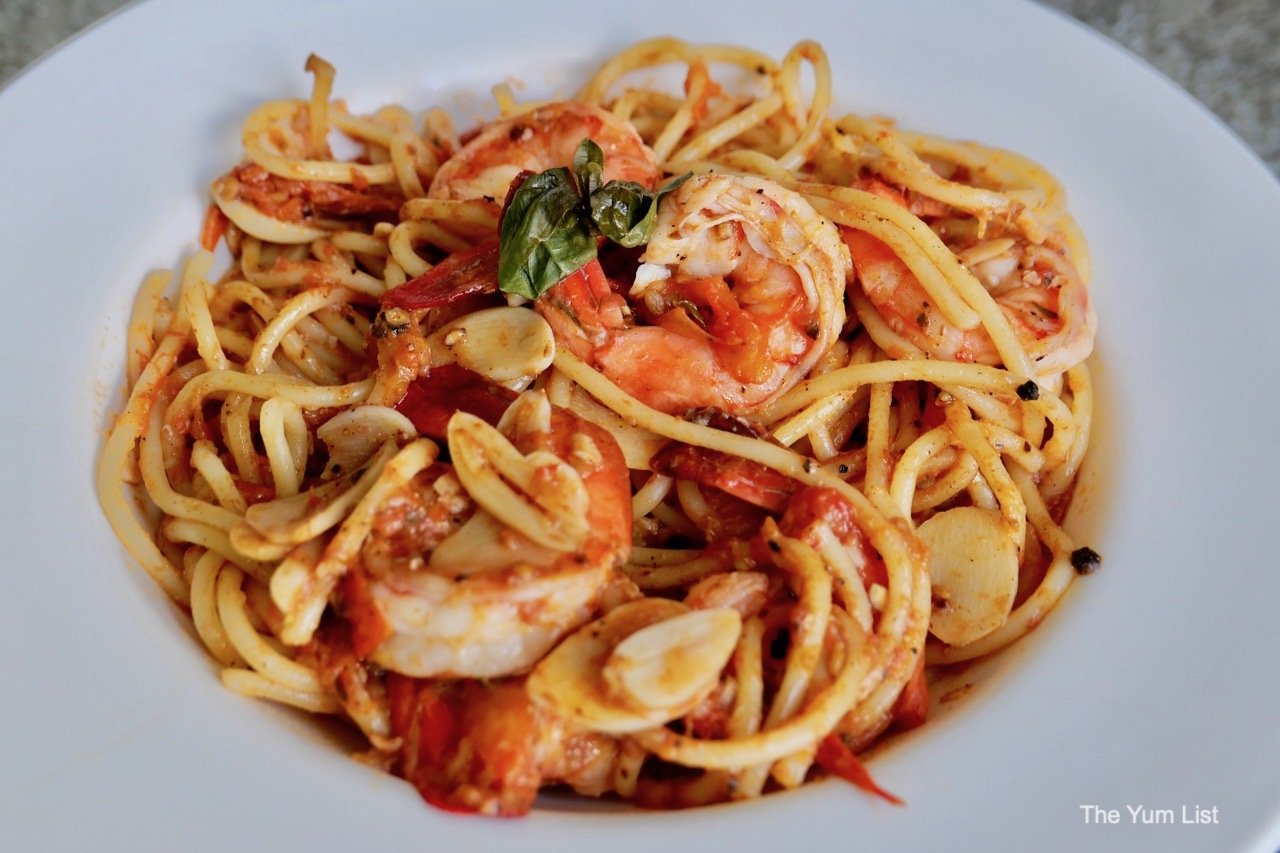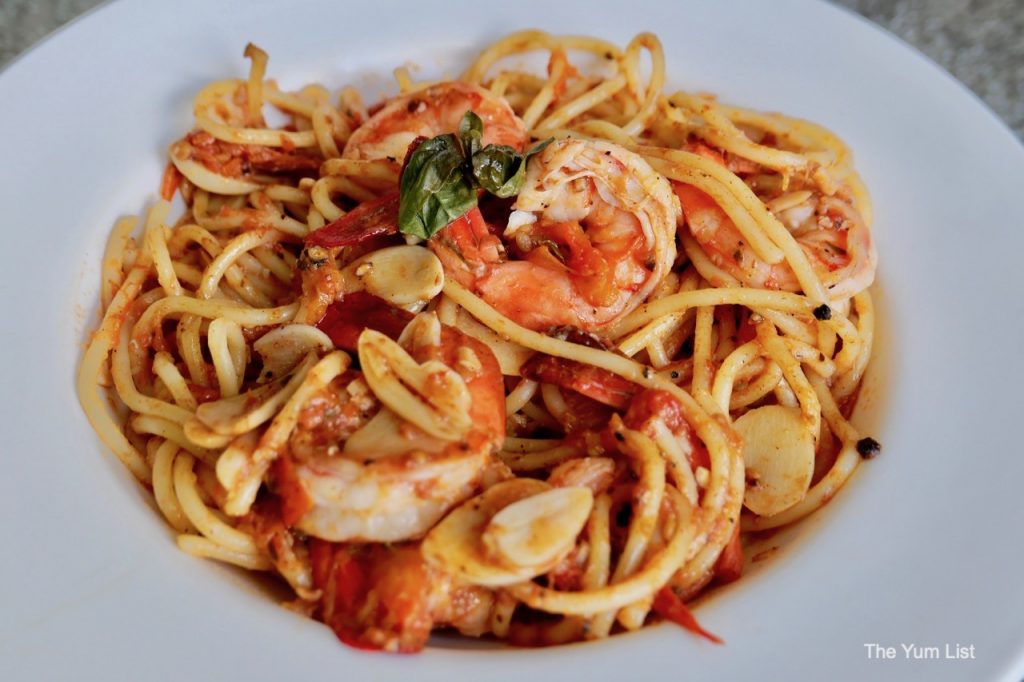 Tapas
We do adore Spanish food and are pleased to see two of our favourite tapas on the menu, Pan-fried Marinated Sardines (RM28) and Crab Meat Croquettes (RM36). The former is a generous serving of whole fish that has been simply grilled with salt and served with a lemon wedge. It's an immediate taste of the sea and brings fond memories of eating espeto in Malaga during the summer holidays. The latter are lightly crumbed, featuring a crisp shell and moist interior. Do remember to find the aioli sauce packed separately. It makes great dipping.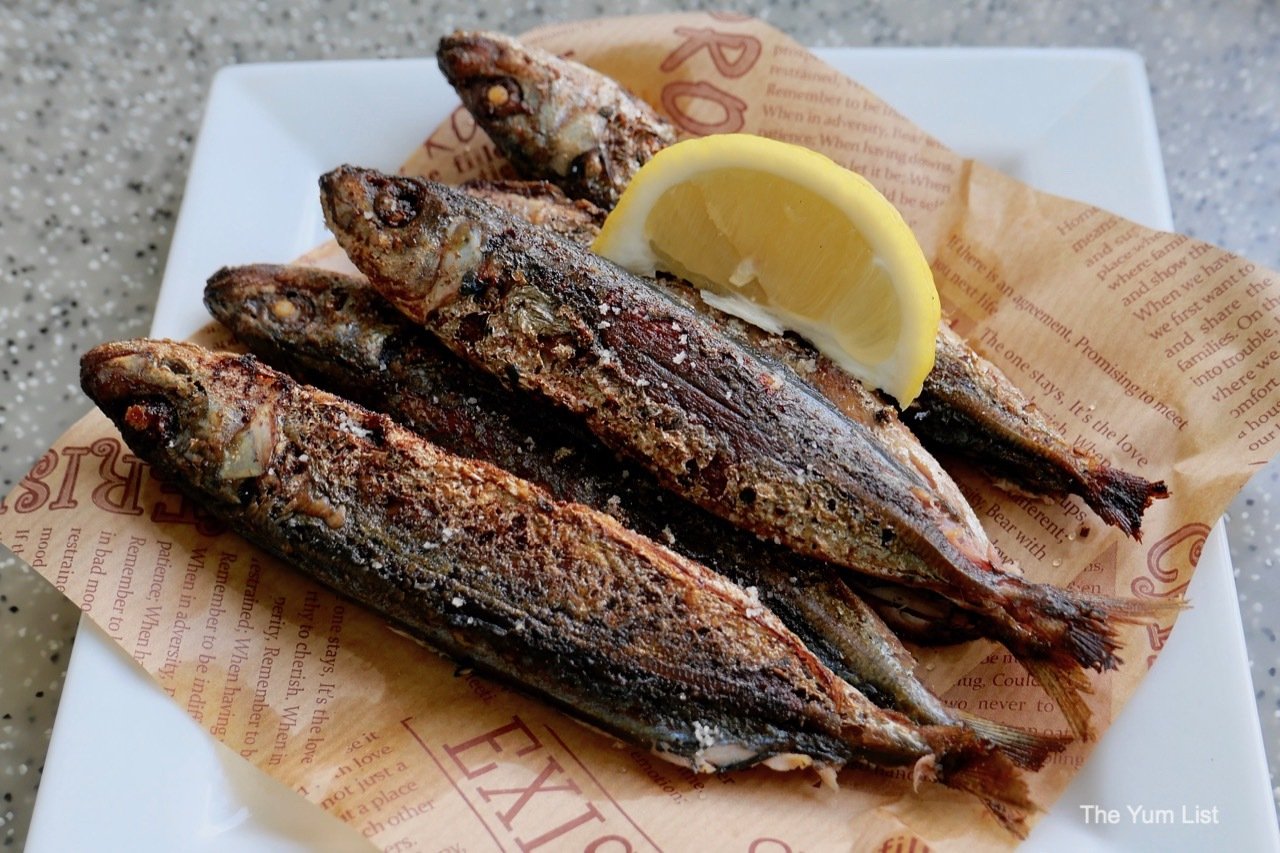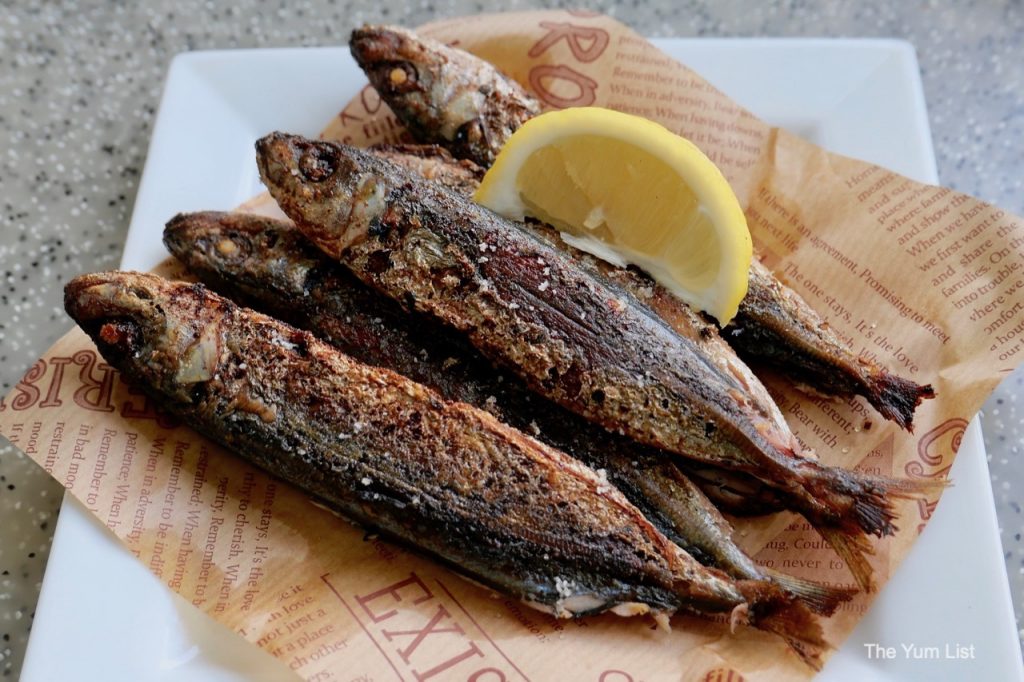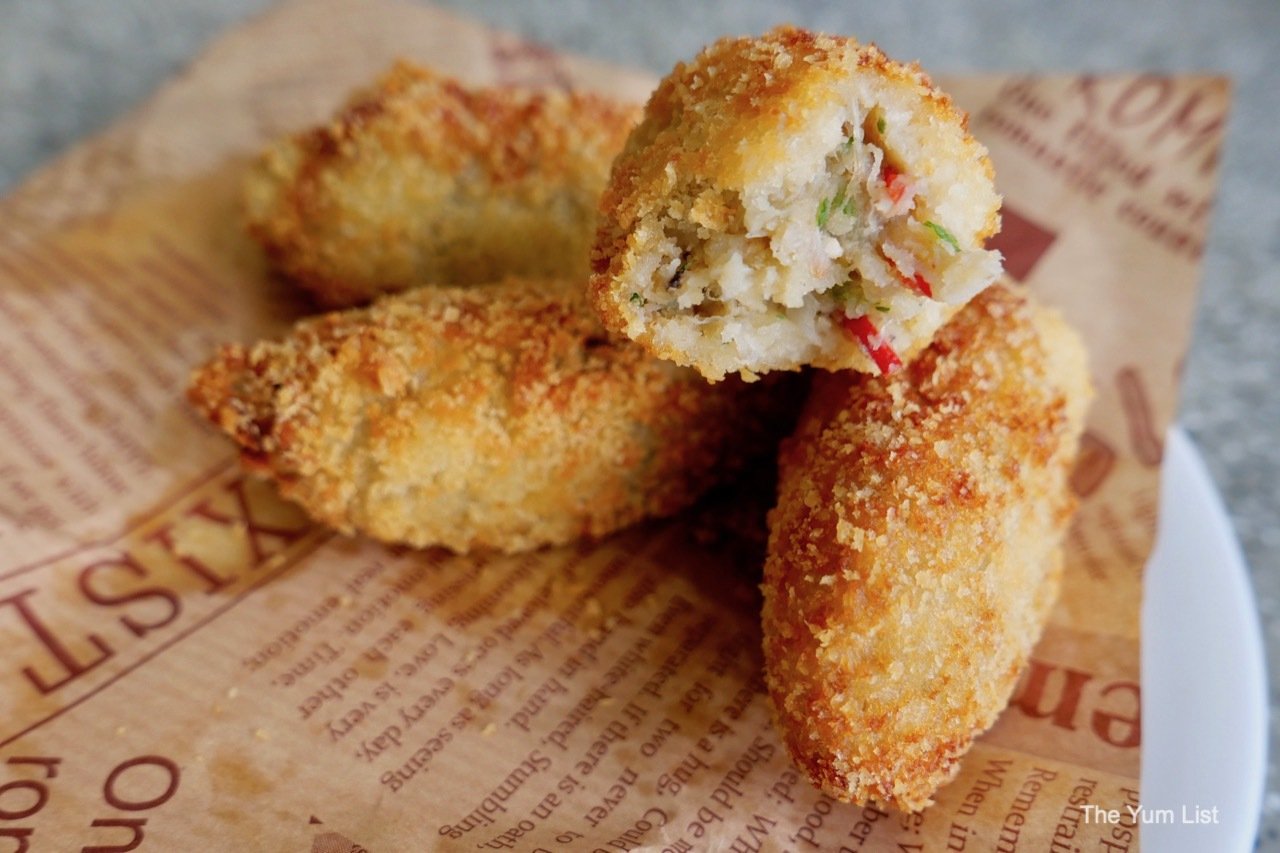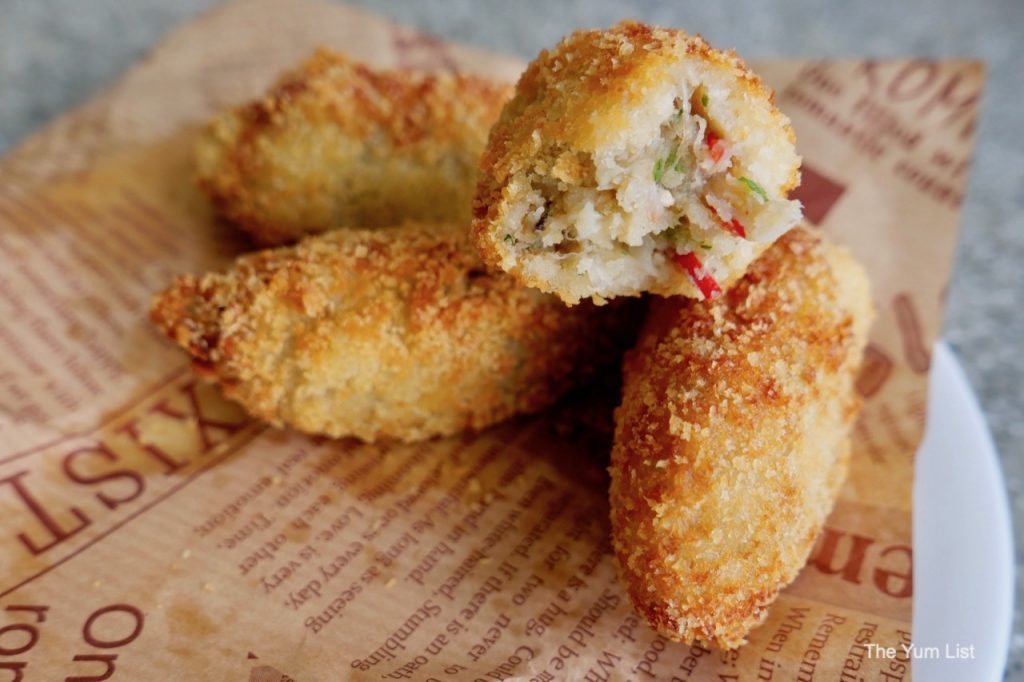 Lastly, on the Cata delivery menu, and something for beef-loving hubby, is the Charred Sirloin (RM40, 150gm). Tender slices of meat are browned around the edges keeping a pink blush in the middle. The chimichurri companion is a pretty good rendition providing a balance of herbs, spice and acidity.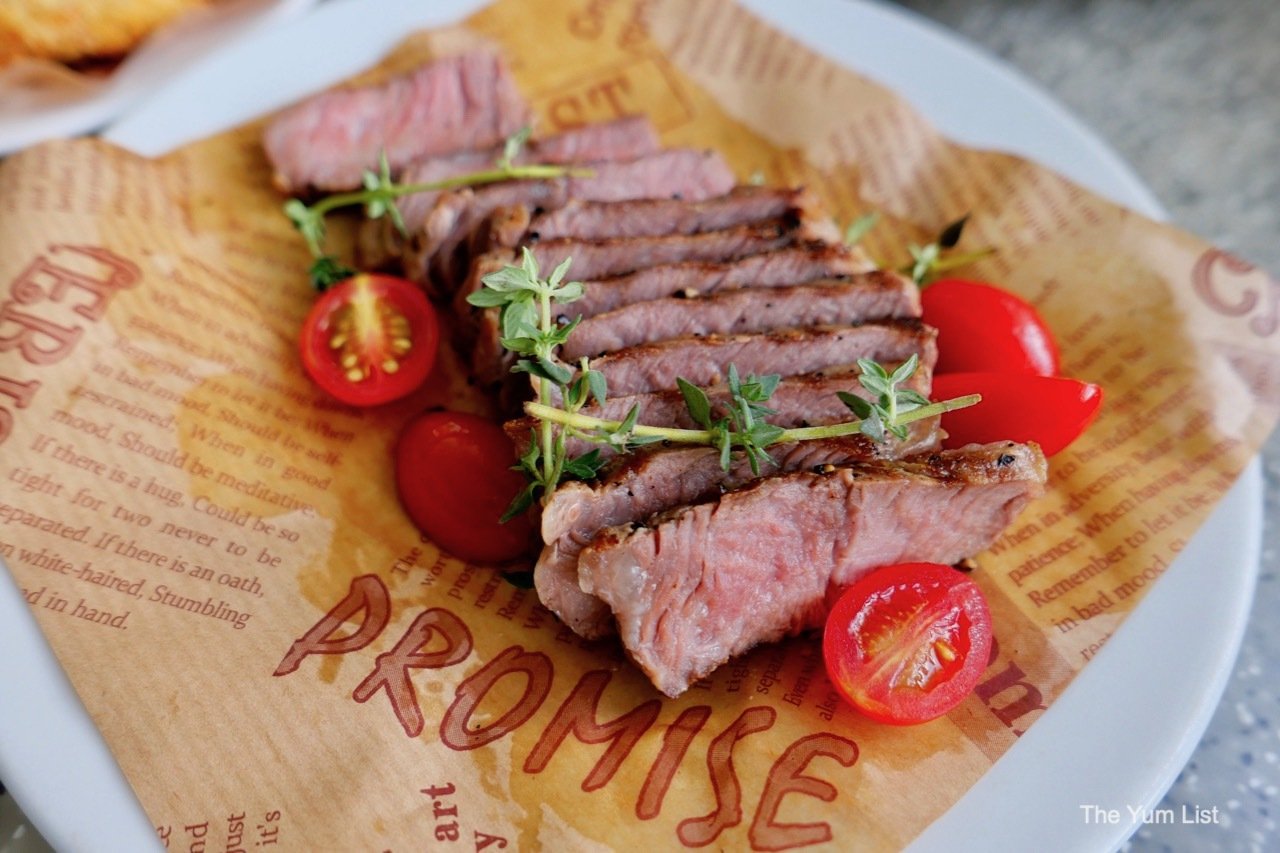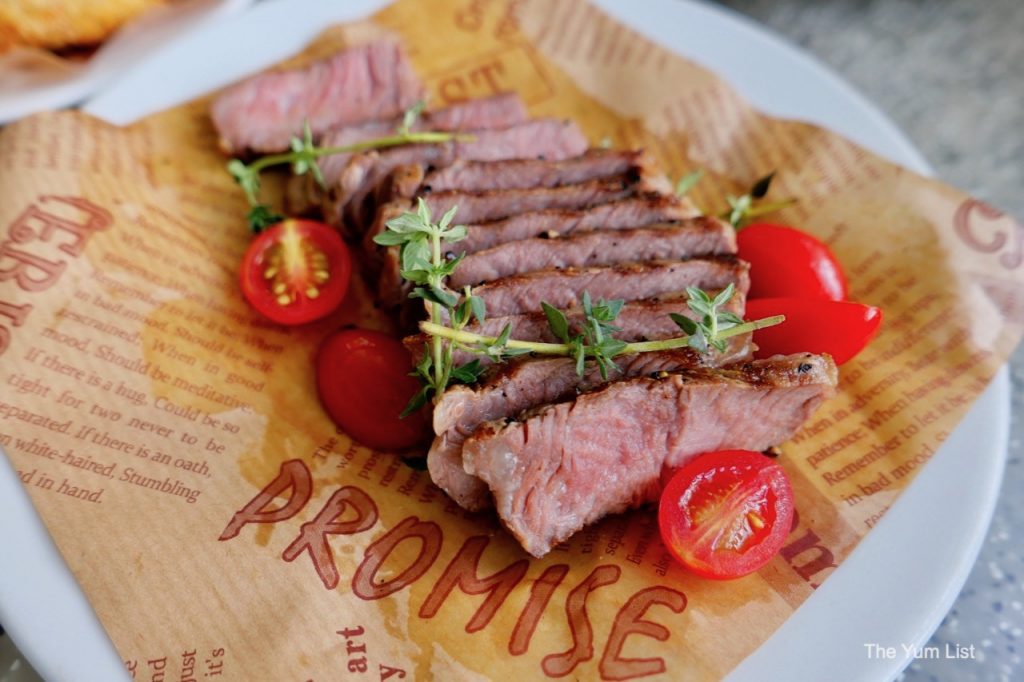 Wine
Wine is necessary for the full European experience, and we're grateful for a short but well-thought-out selection. The organic Gérard Bertrand, Reserve Speciale Sauvignon Blanc (RM188) plays a lovely mate to our seafood dishes. Aromatic with citrus, it has a pleasing roundness in the mouth and concludes with fresh acidity. An interesting fact about the harvesting of these grapes is that they are picked at night, maximizing the freshness of the fruit. We think we can taste it in the glass.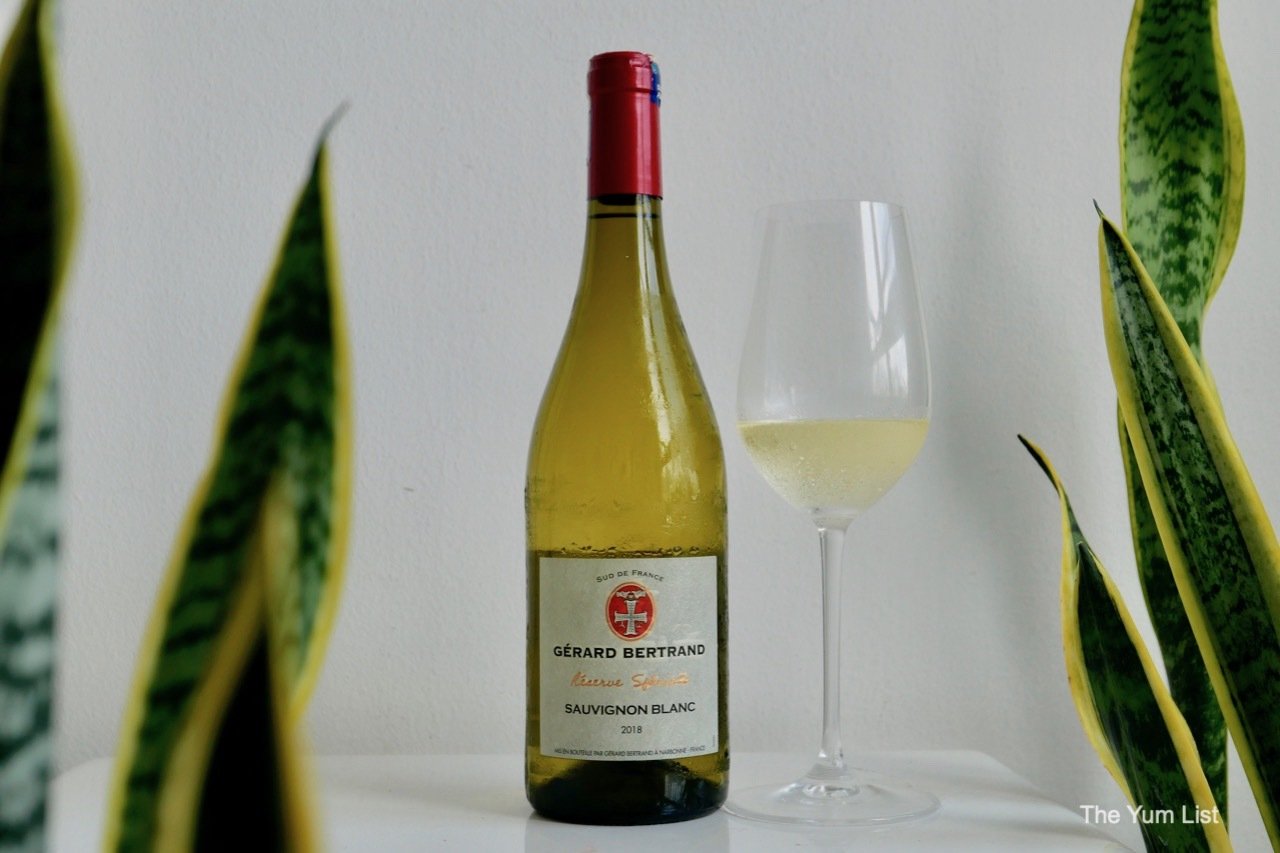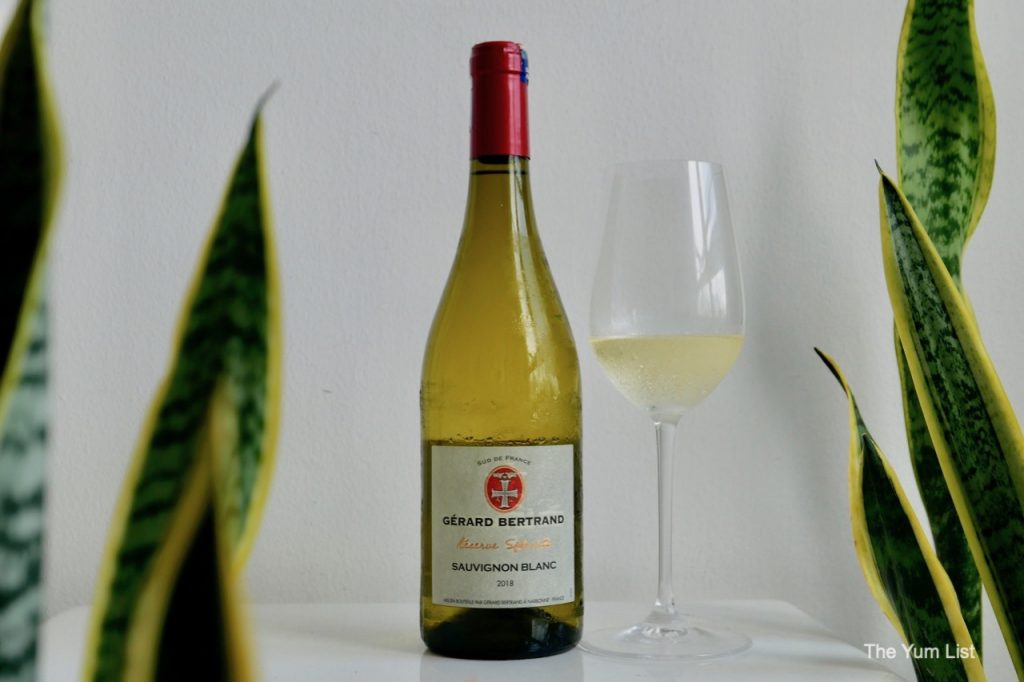 Cata Delivery Menu CMCO
You can order from the Cata delivery menu by calling +603 2011 8587 or WhatsApp +6019 242 3522 to arrange takeaway or delivery. Orders above RM200 receive delivery free of charge. Cata is open for lunch Sunday to Friday from 12 noon until 2:30 pm. And for dinner daily from 5 – 9 pm.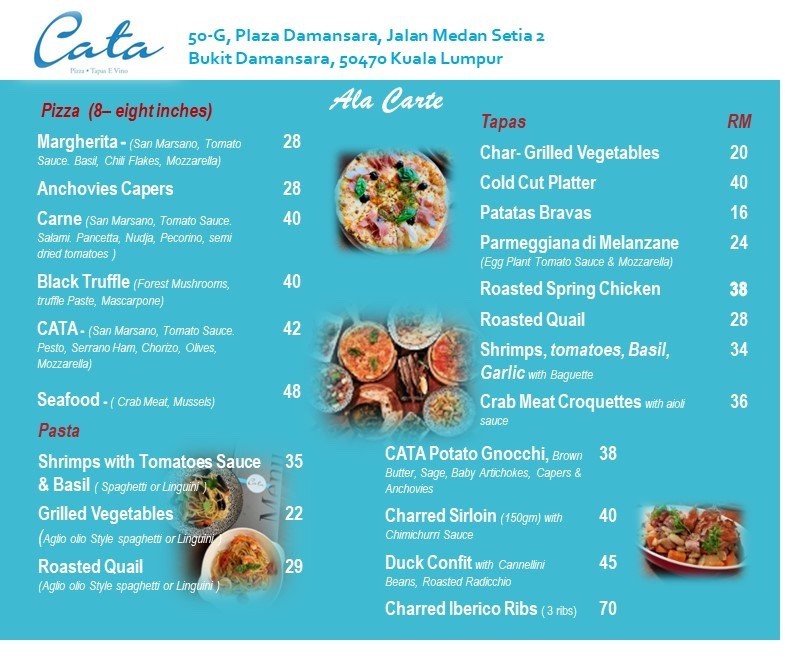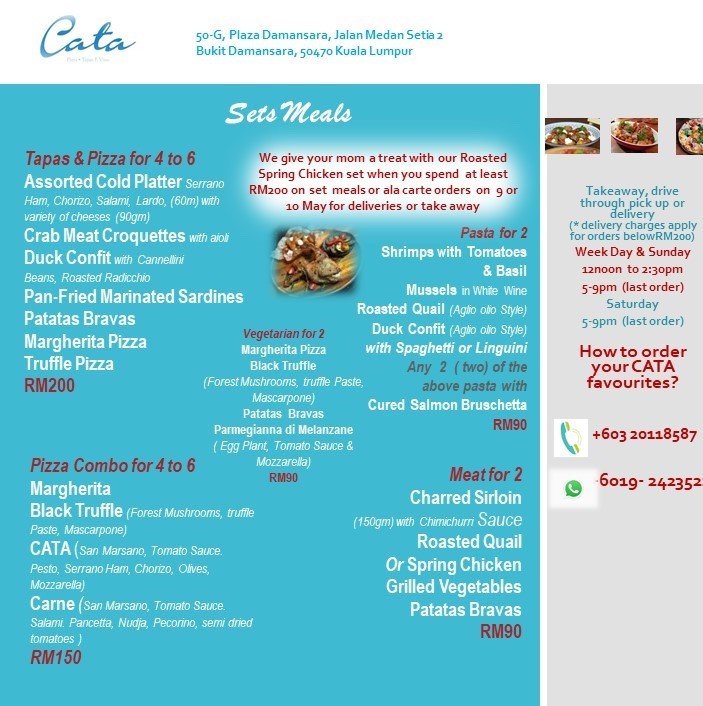 Are you concerned about food safety and the coronavirus? Read this practical guide based on the latest research and trustworthy sources. Find more restaurants offering delivery and take away menus around Kuala Lumpur here and stay up-to-date on KL's latest food and beverage happenings here.