Hagi Japanese Restaurant TTDI
Monica Tindall
Named after the Japanese autumn bloom, the team at Hagi Japanese Restaurant in TTDI aims to mirror both the freshness and tradition of the fall flower in their recipes. Striking in its streamlined style, we find calm in the setting's sleek, modern design. Chef Yee Fung and his chefs, known for moritsuke – the art of plating – bridge the two with their beautiful food presentation linking place and plate.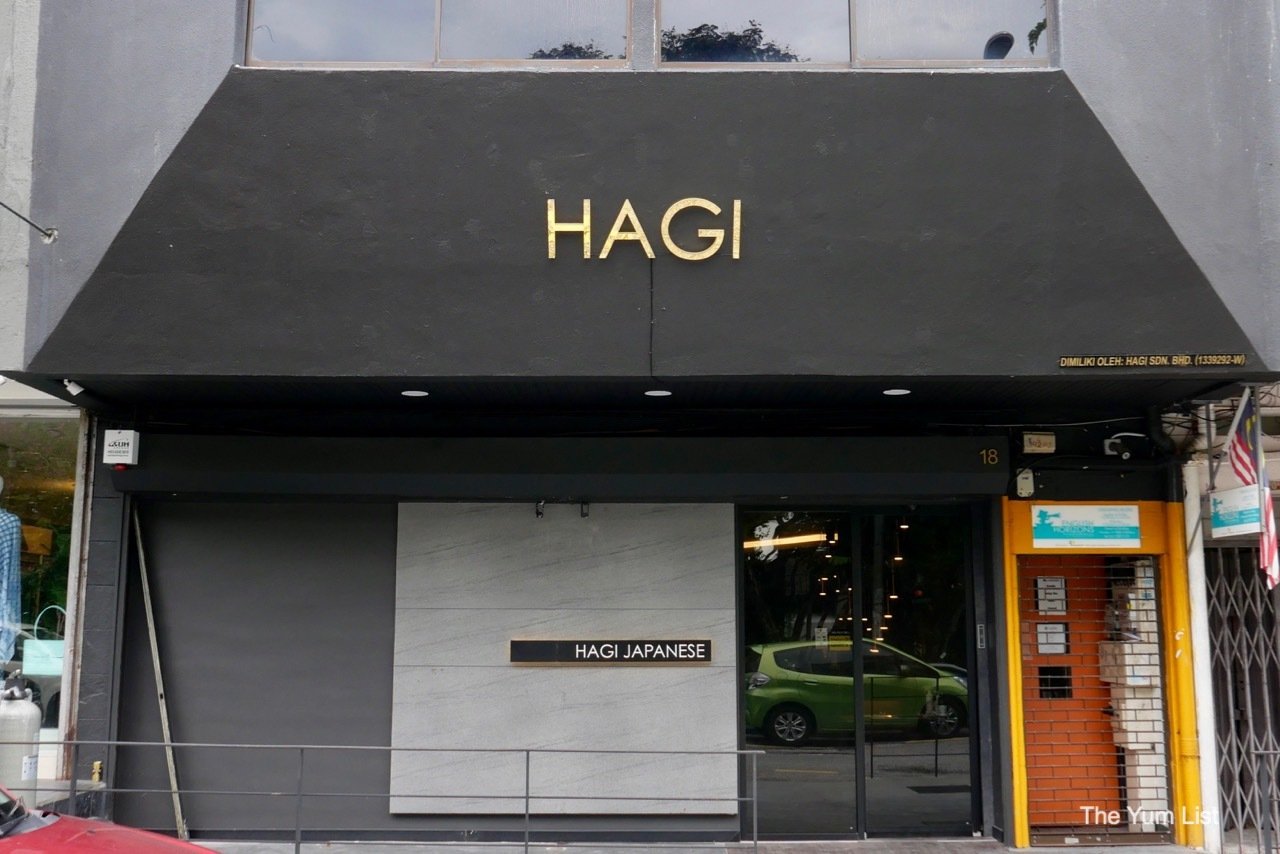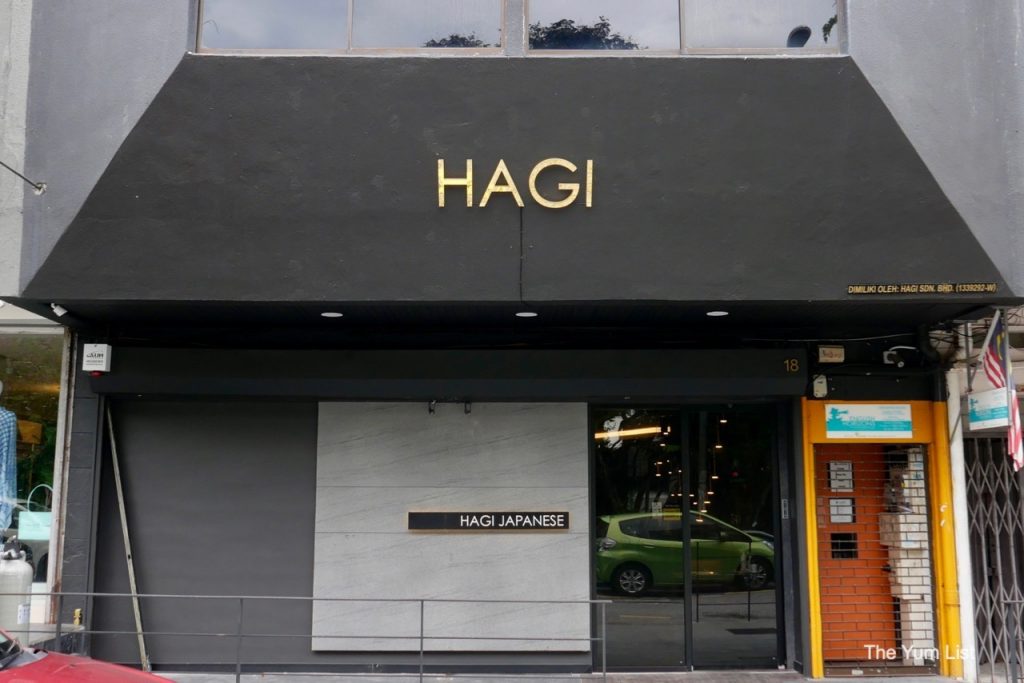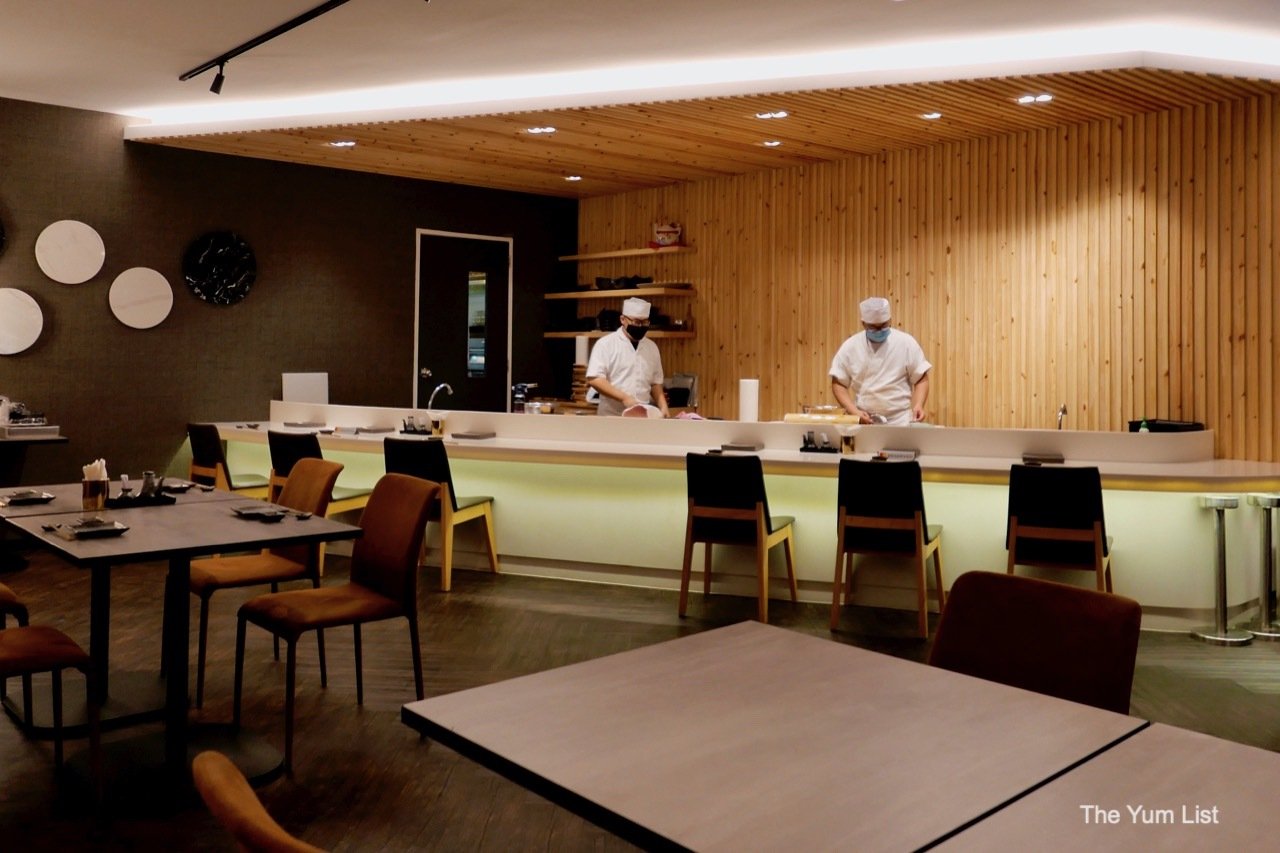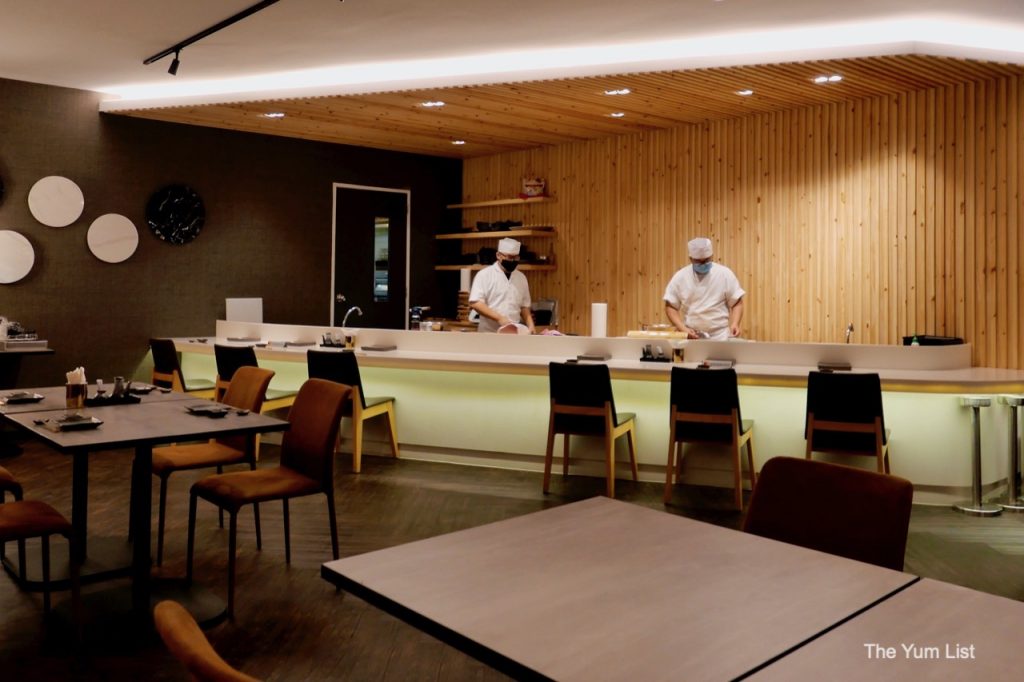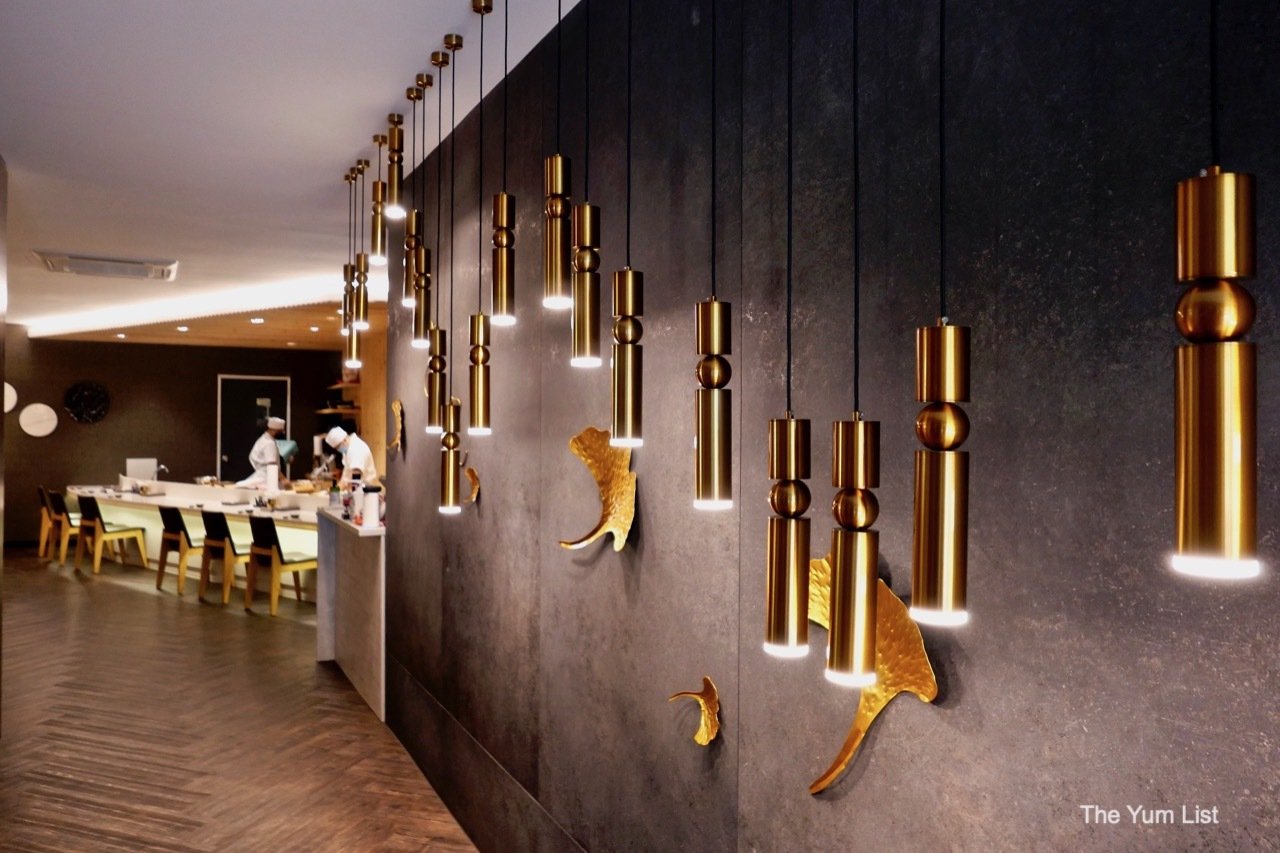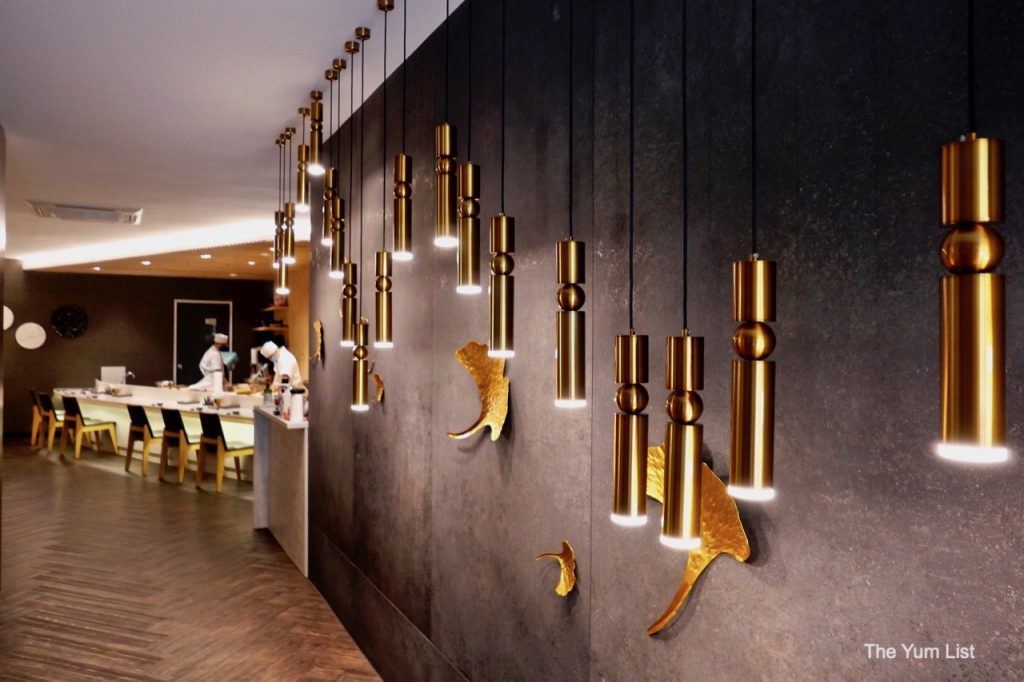 Hagi Japanese Restaurant Menu
Ingredients are air-flown from Japan two times a week, and both a la carte and omakase menus are available. Hagi Japanese Restaurant is a place where you can come for a rice bowl for a quick lunch or extend your time with a degustation menu paired with sake or wine. Additionally, the chefs are available for private dining. For those preferring to stay at home, they can bring Hagi to you!
We're here for their Hagi Course Omakase (RM380) featuring the best of today's delivery from Japan.
Sake
Dassai 45 Junmai Daiginjo (RM 250, 720 ml) is recommended to whet the palate and pair with the eight courses. Presented chilled and served in flutes, the lovely aromatics of the sake offers citrus, grapes and a touch of caramelized sugar. It's elegantly fruity and round, coating the mouth with a pleasantly light viscosity.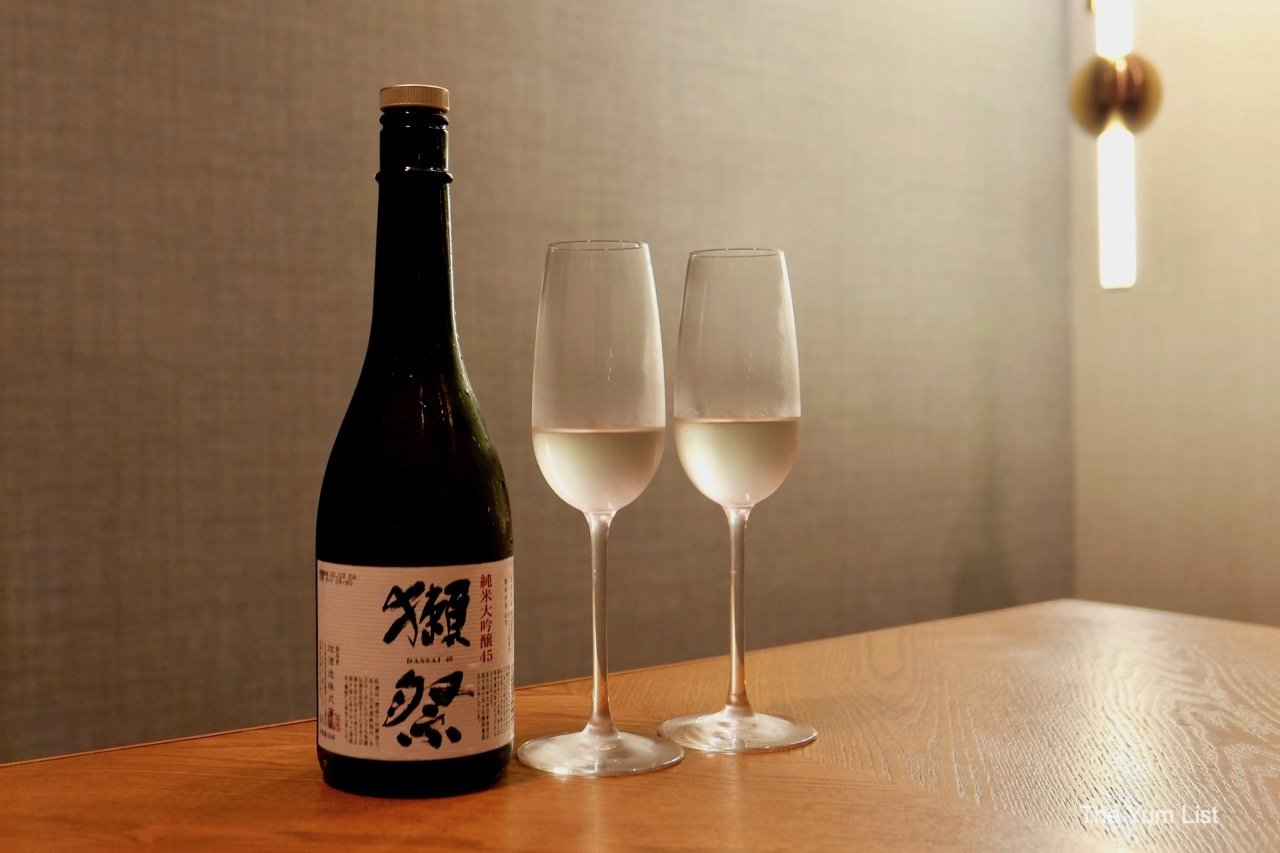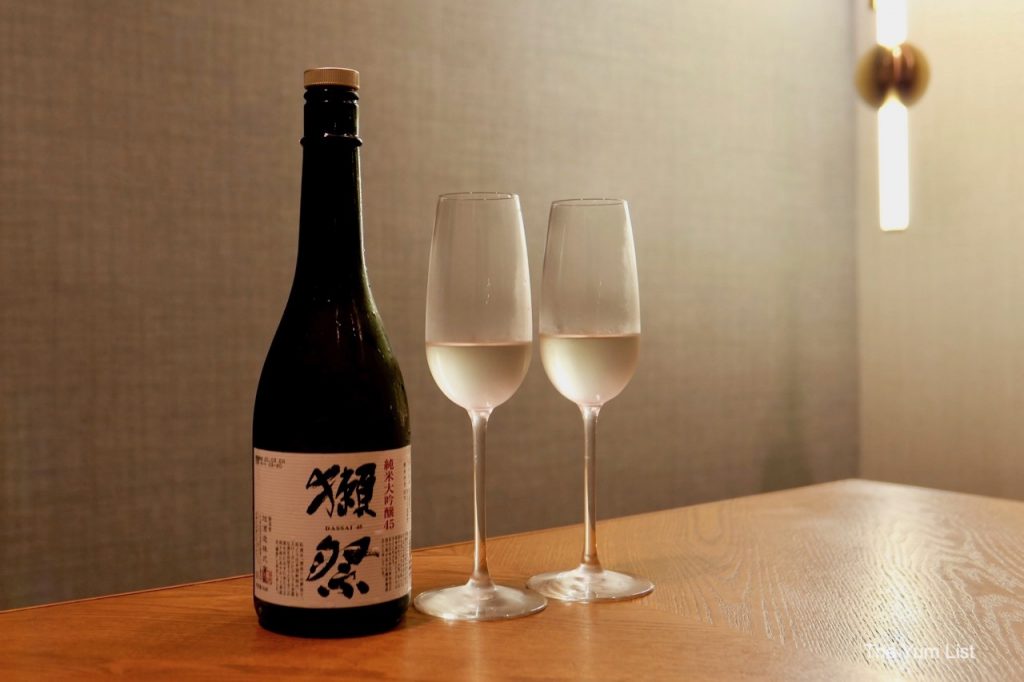 Zensai – Appetizer
Things are off to a beautiful beginning with the appetizer. A petite glass bowl acts as centre-piece holding mozuku su. The brown seaweed with vinegar, Japanese yam and ikura fills the mouth with a burst of freshness. Next, we wrap the sweet amera tomato in the shiokumbu leaf and ingest it in all in one bite. The scallop with chef's special miso sauce is soft and the sauce addictive. Don't neglect the pretty purple shiso purple flower on top – it breaks the creaminess with herbaceous notes. Japanese eggplant is so soft that it doesn't require cooking, only light marination. Salted sour plum strips (shiokonbu) complement its sweetness. Lastly, ankimo, a tofu with monkfish liver, leaves the palate smooth and ready for the following course.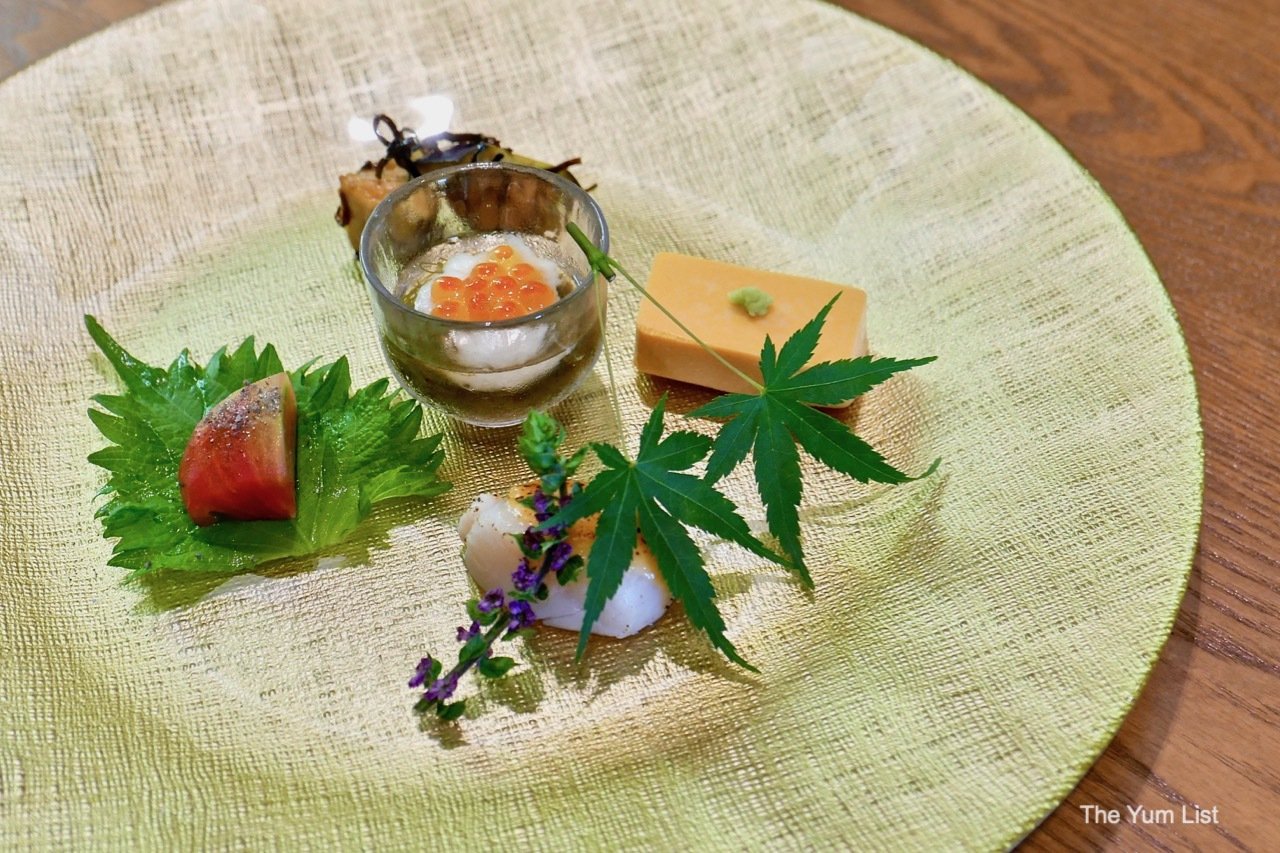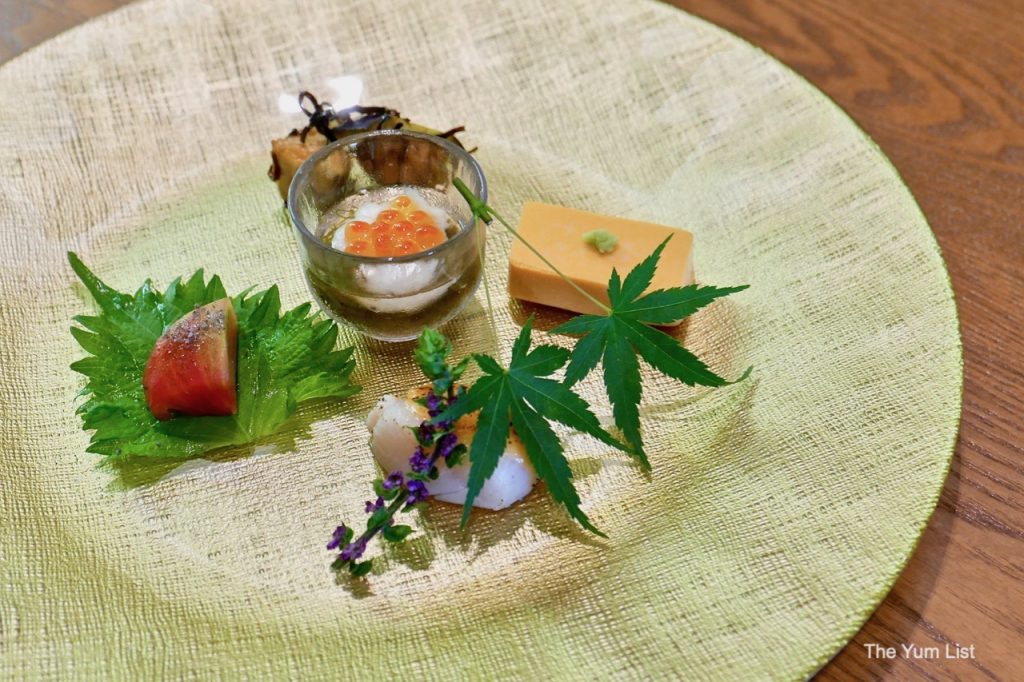 Otsukuri – Sashimi
Another impressive plate is delivered with an assortment of sashimi. It's recommended to begin with the lighter, white fish and end with the darker, red flesh. We find kue (Japanese grouper) with fish liver pate, shima aji (striped jack mackerel), kampachi (amberjack), akafuedai (red snapper) and chutoro (tuna belly), all elegantly carved against the grain encouraging the flesh to melt in our mouths. Salt, wasabi and soy sauce are provided, but mostly we enjoy the diversity of the fish without any seasoning.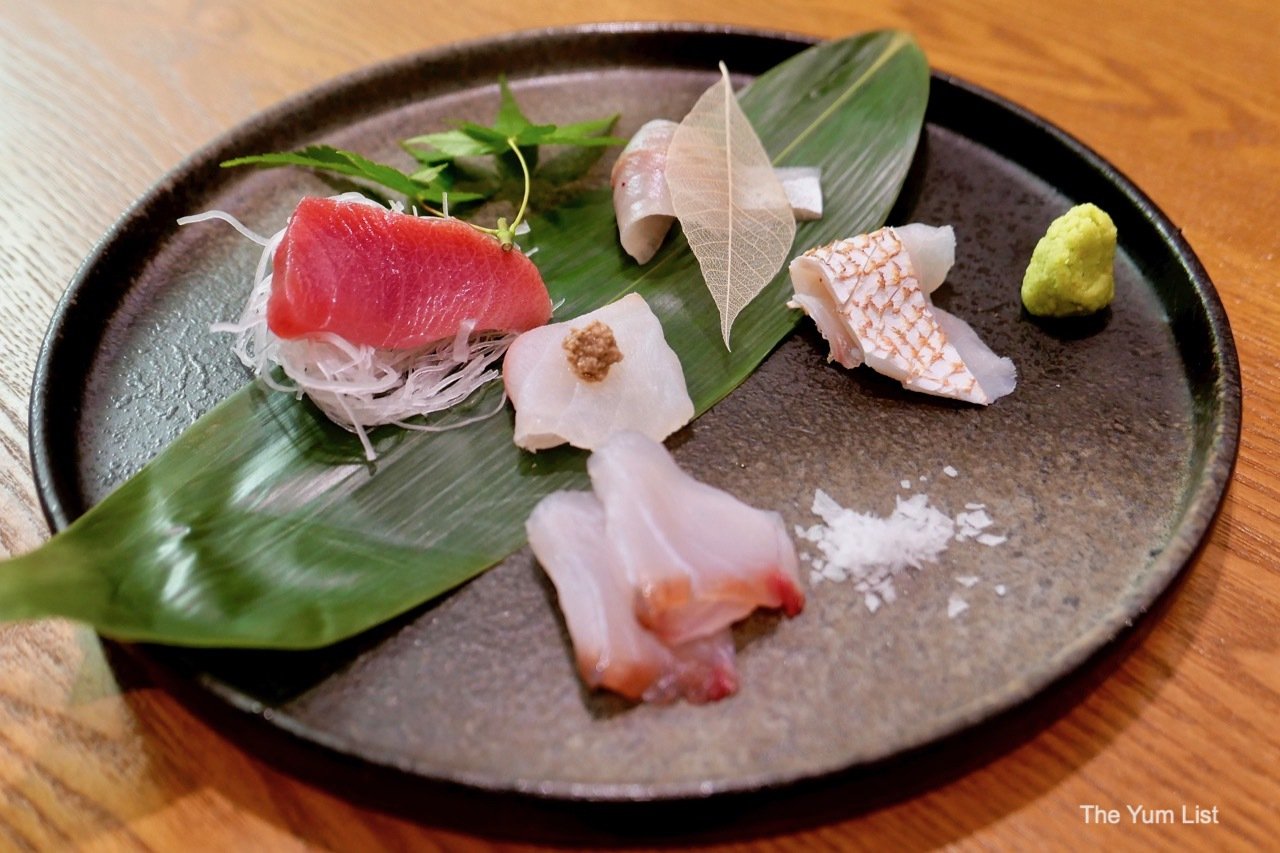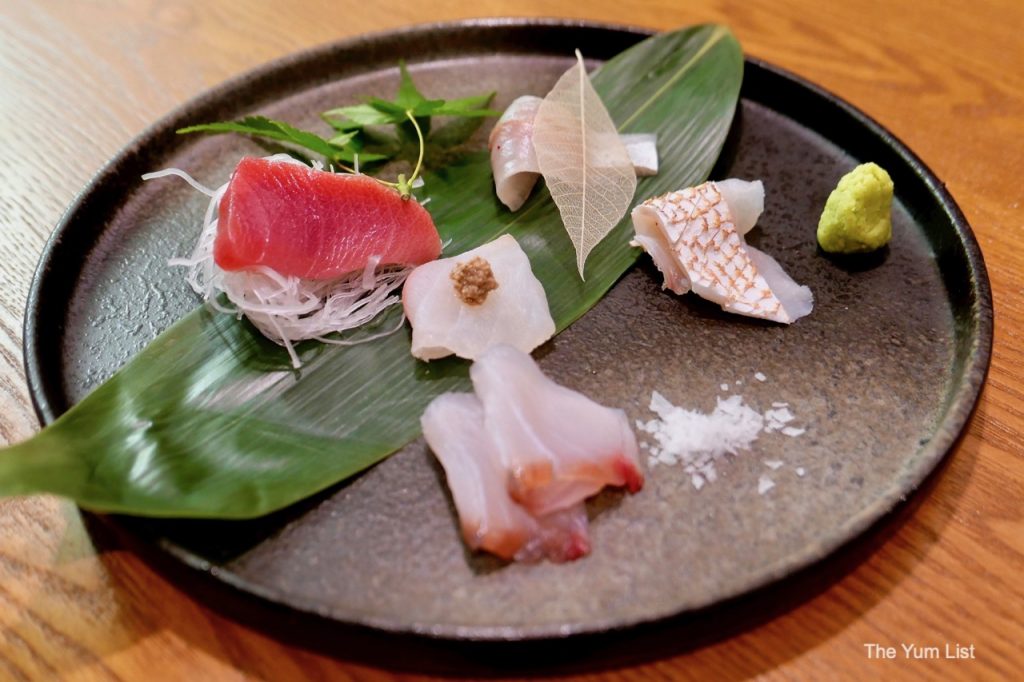 Yakimono – Grilled
Temperatures change with the warmth of the grilled barracuda in the next course. Crowned with a charred shishito chilli and sided by sliced grilled eringi mushrooms, it's an excellent companion to the chilled sake we've been relishing.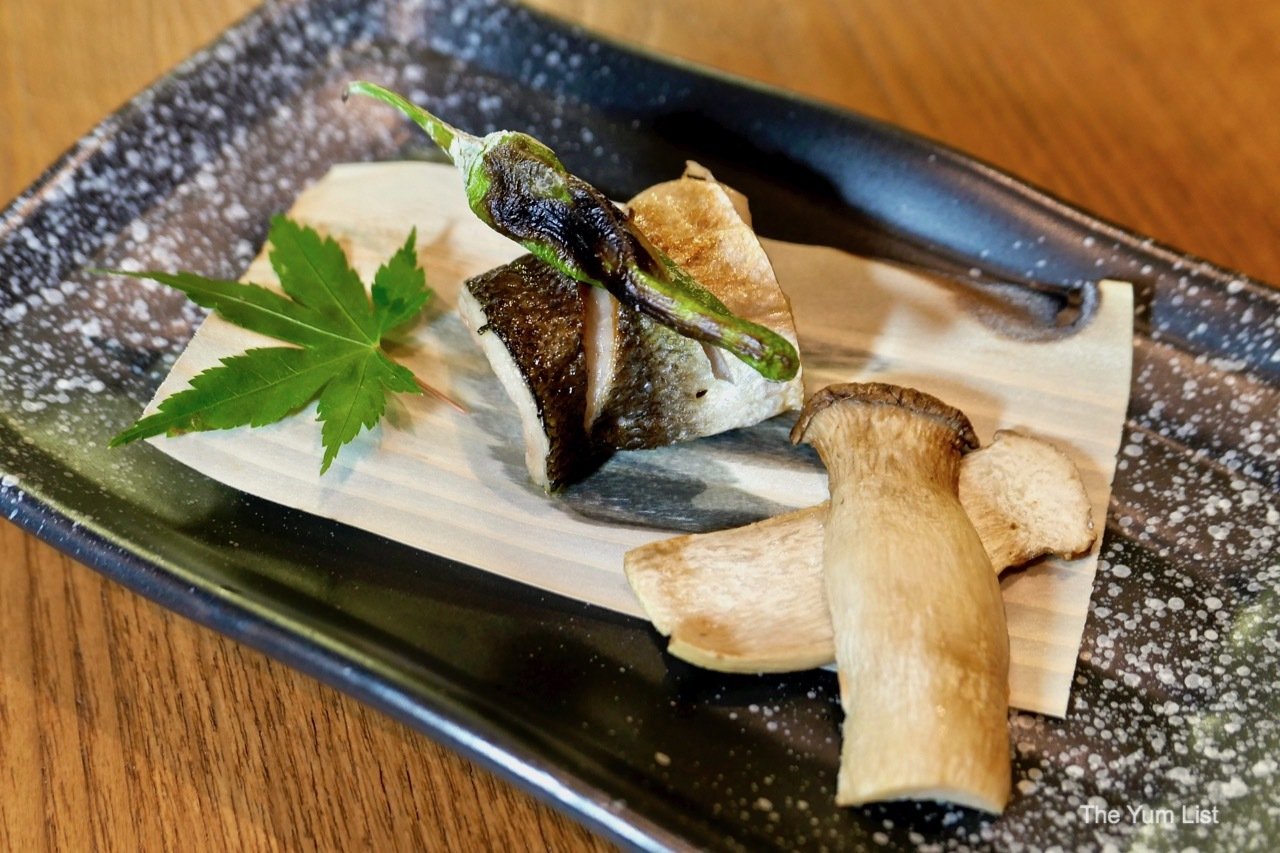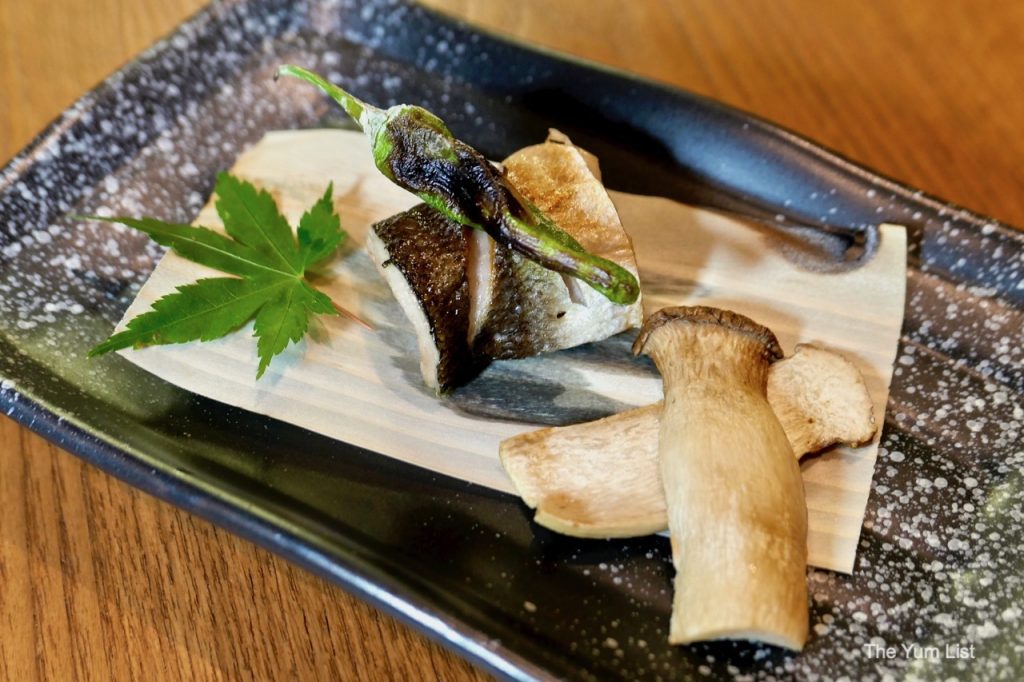 Mushimono – Steamed
Today's chawanmushi is a chilled recipe topped with junsai (water shield). Depending on the season and the chef's whim, both the serving temperature and supporting ingredients change.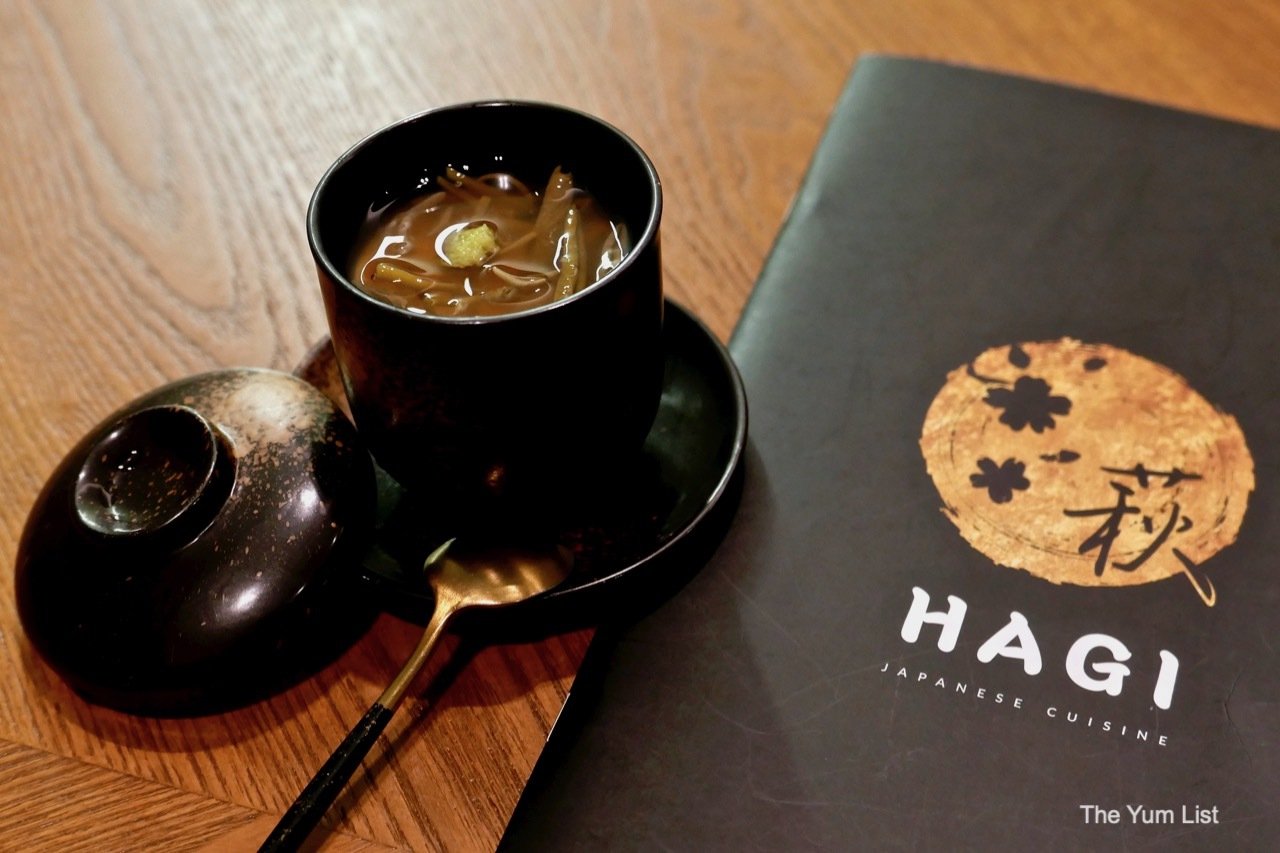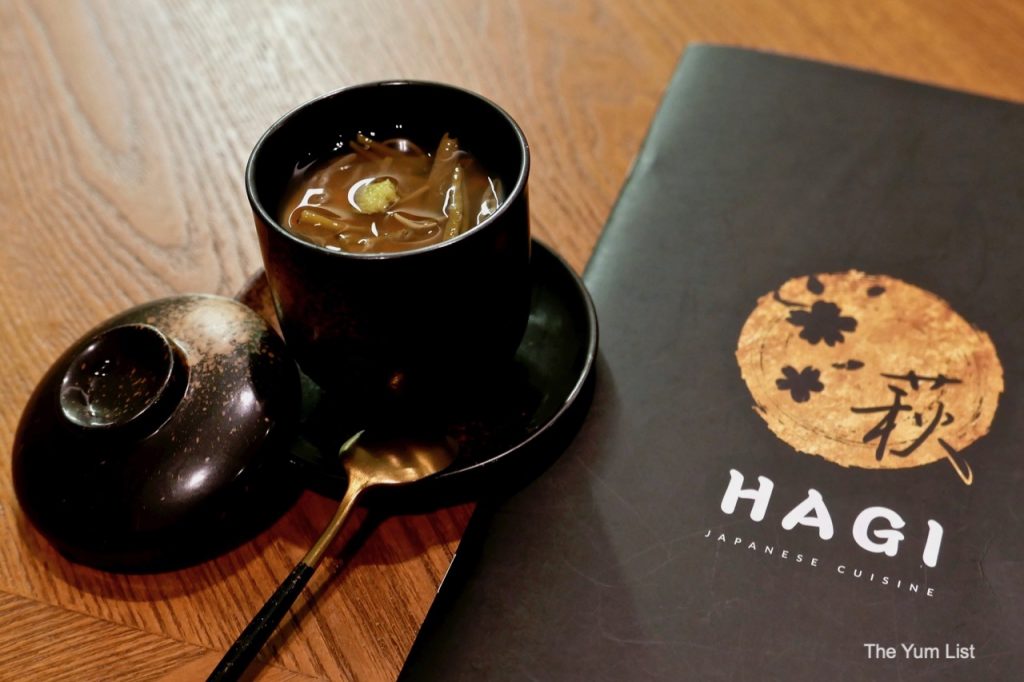 Nigiri Sushi
At first, you might suspect that brown rice is used in Hagi Japanese Restaurant's sushi. We witnessed the sushi rice being prepared in a large Japanese wooden pot as we entered, so know the secret of the darker appearance. It's not the grain as it might seem; rather, the hue is due to red vinegar (akasu). The sushi plate is a wonderful collection of flavours, all given depth by the signature rice and additional treatment of the fish, such as torching or marination. Going around the plate, saba (mackerel) has been both torched and marinated in Hagi's signature sauce. Shako (mantis shrimp) comes with a slightly sweet nitsume sauce. Otoro is naked, kampachi has been aged in yuzu kosho, and lastly, hirame (flounder) is boosted with kombu.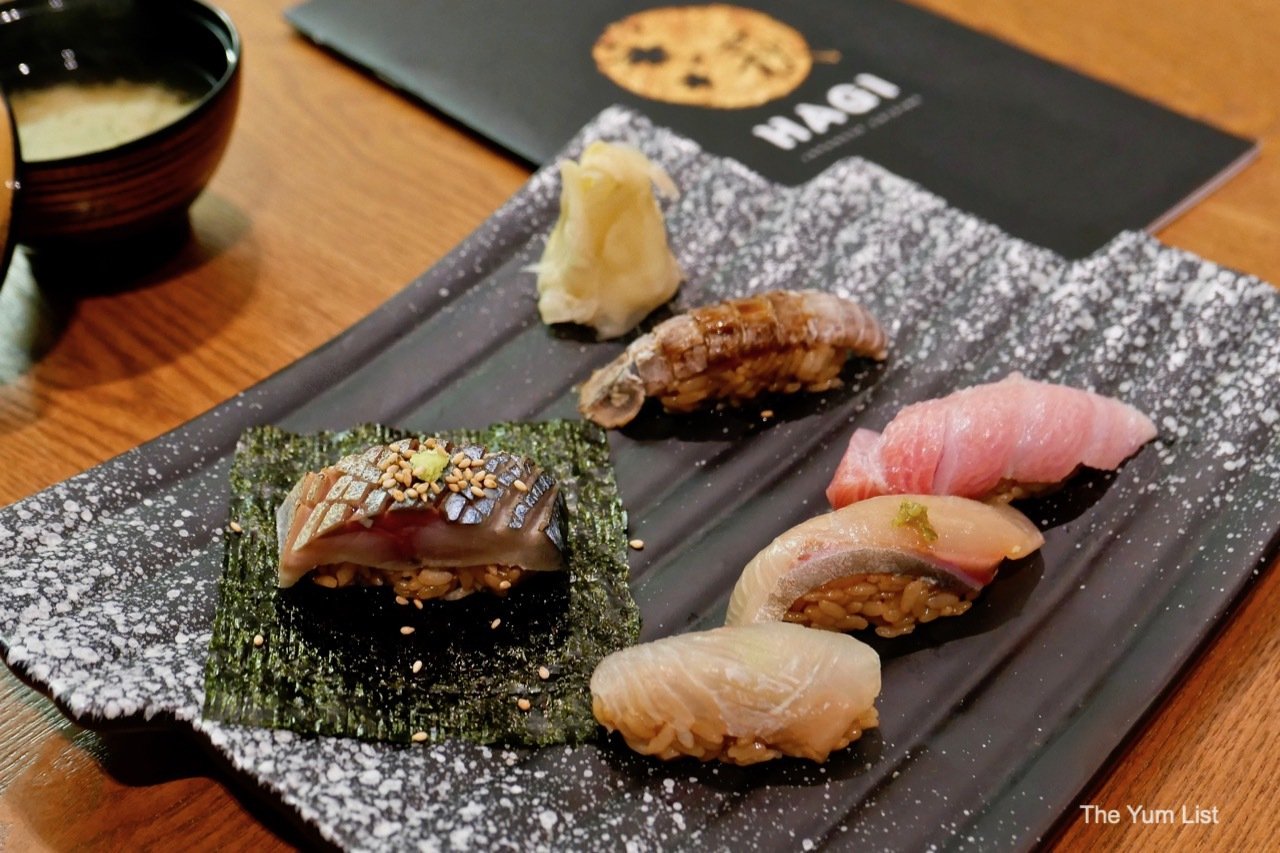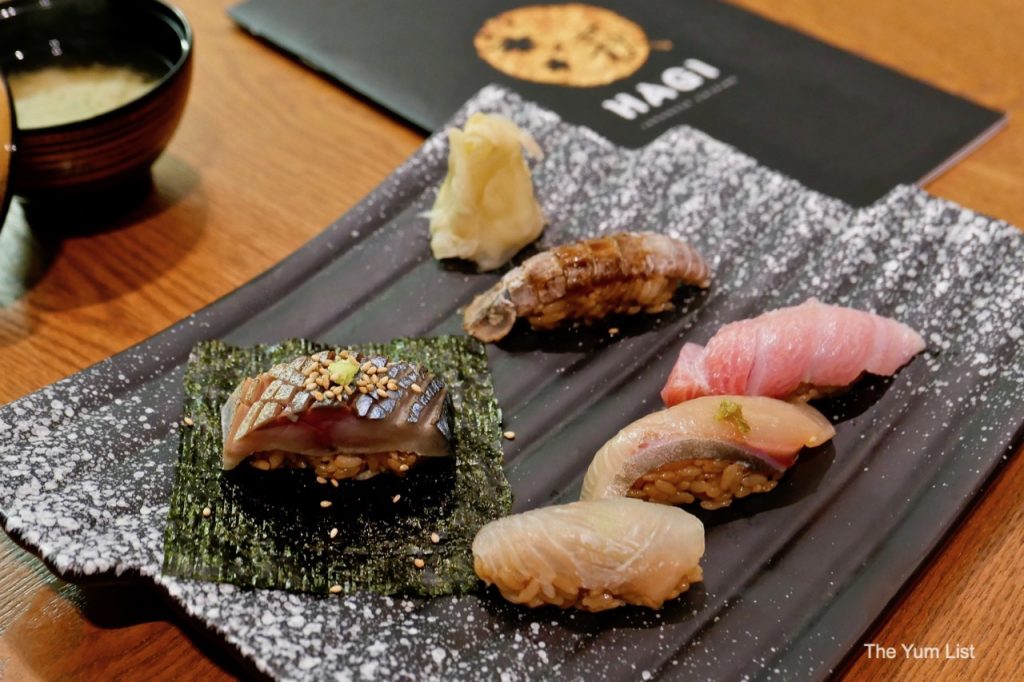 Shirumono – Soup
Miso soup with clams arrives at the same time as the sushi. Apparently, in Japan it's common to eat rice and soup together. Personally, I like alternating the sushi with sips of our Dassai 45.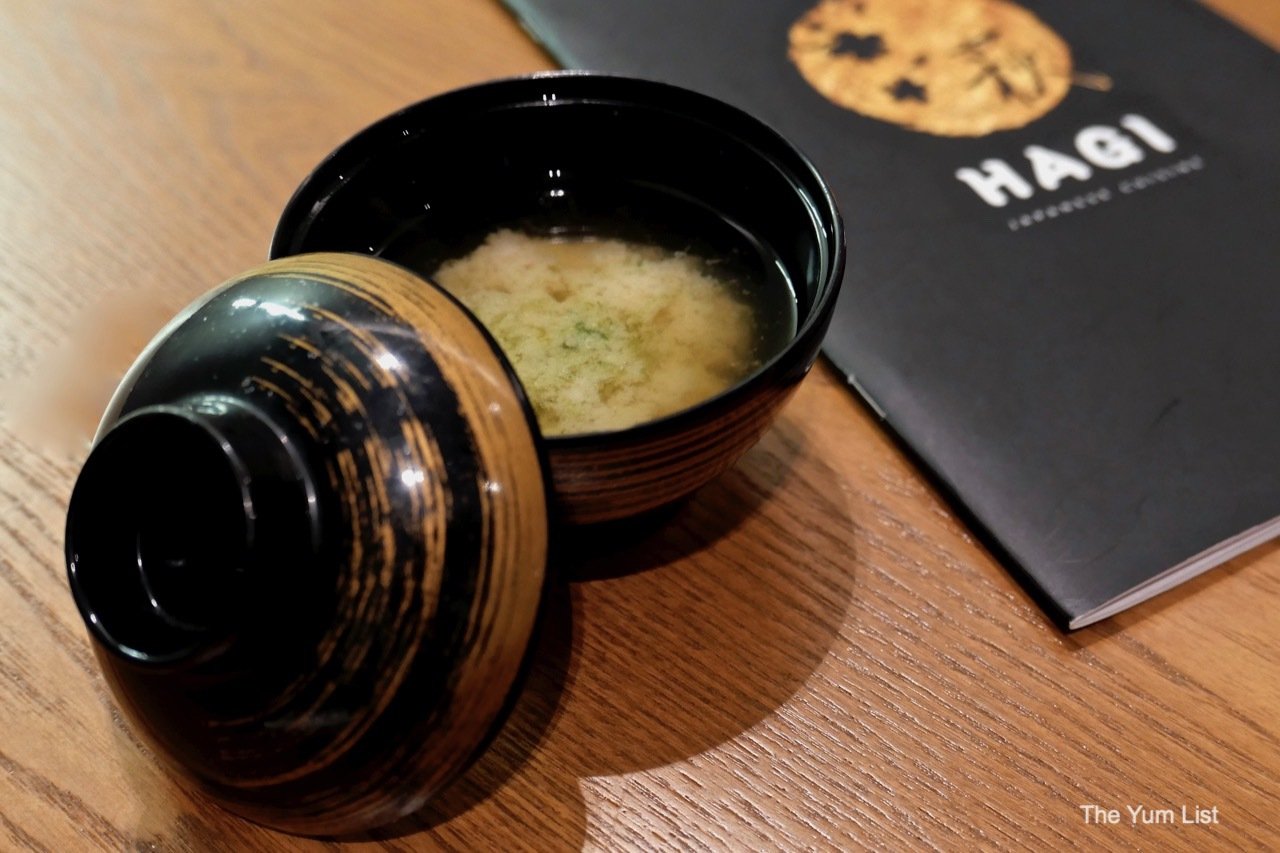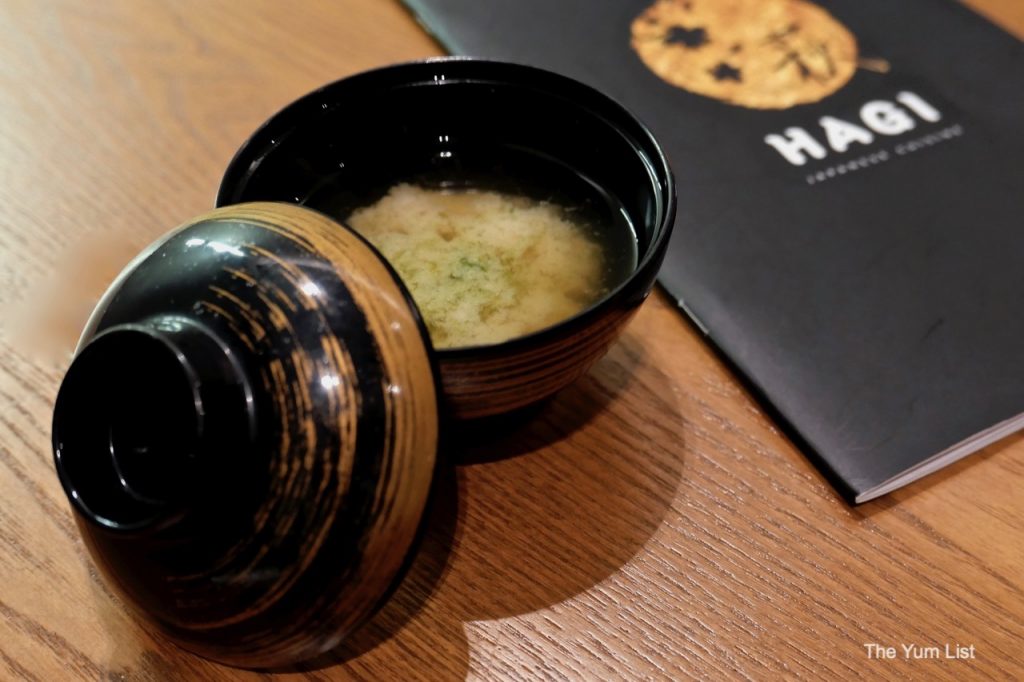 Makimono – Sushi Roll
The final savoury course in Hagi Japanese Restaurant's omakase menu is the tuna hand roll. For a simple-looking cylinder of seaweed, it's surprisingly complex with a new flavour found in every bite.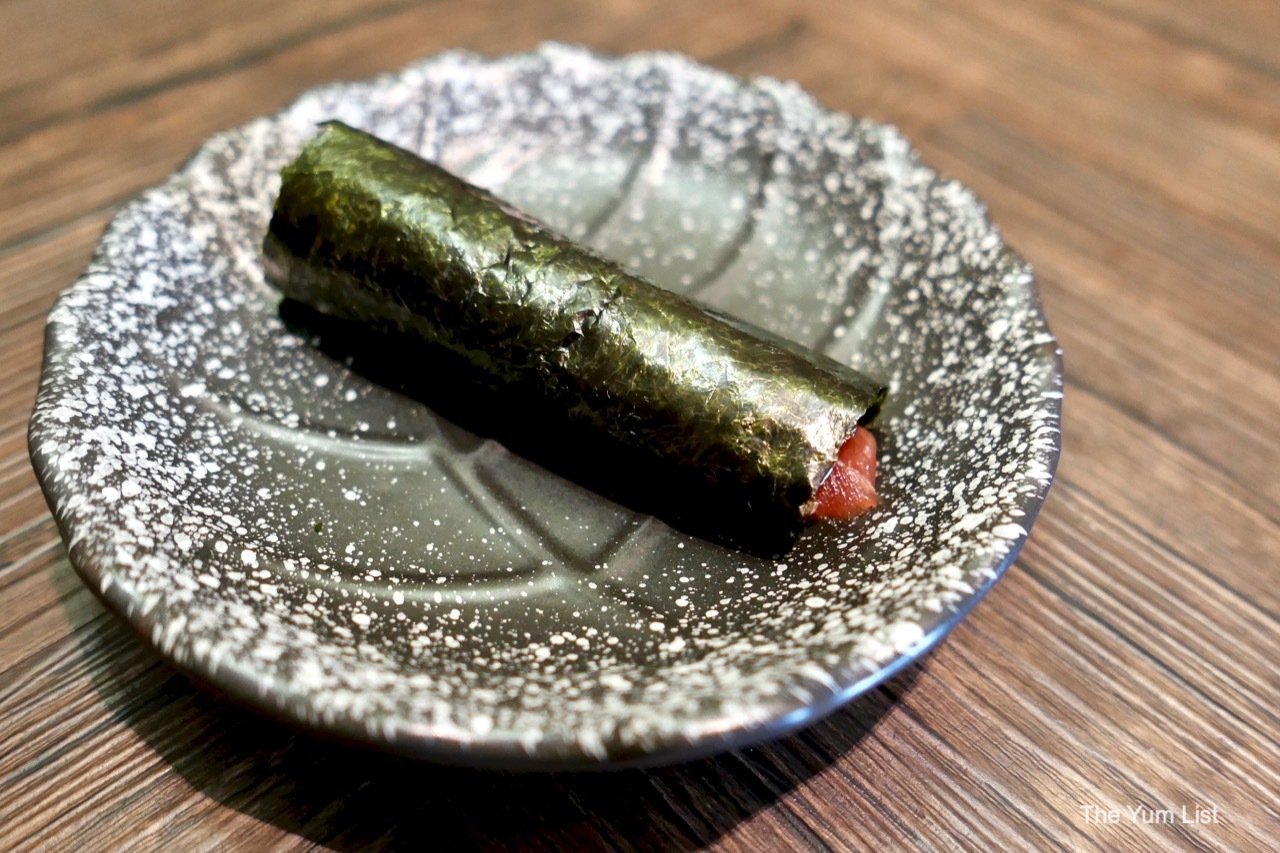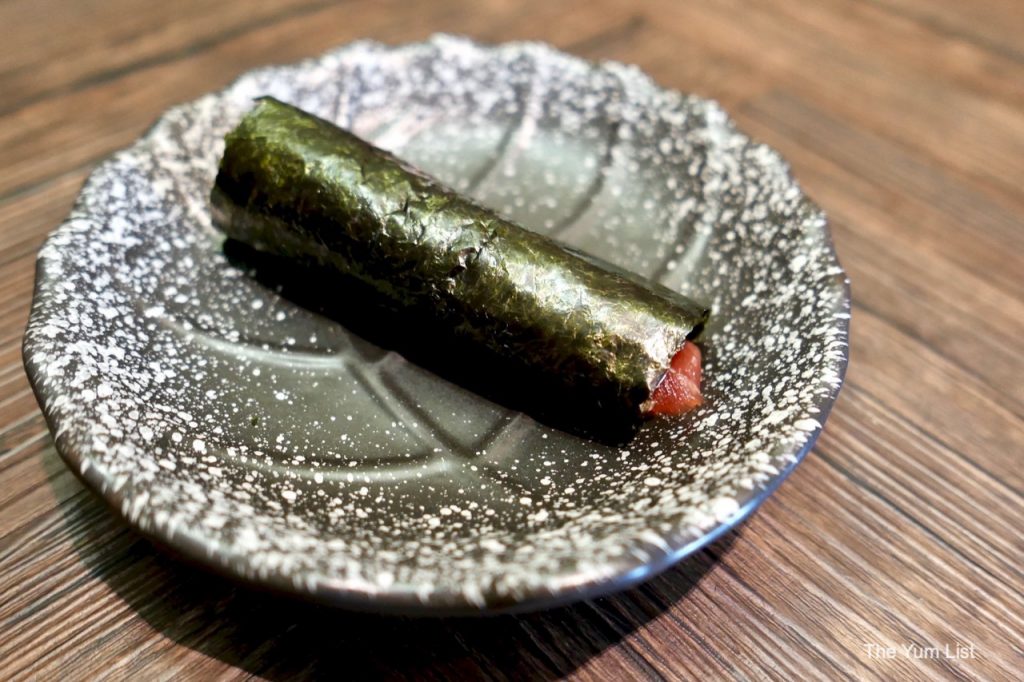 Dessert
A small amount of sweet is sufficient to conclude the omakase at Hagi Japanese Restaurant. House-made mochi is dusted in matcha, and soybean powder and best first tasted on their own, and then with a drop of a gula Melaka syrup. All diners receive gelato (yuzu, black sesame or matcha) on the house. This and a free-flow of hot or cold green tea are welcome gestures.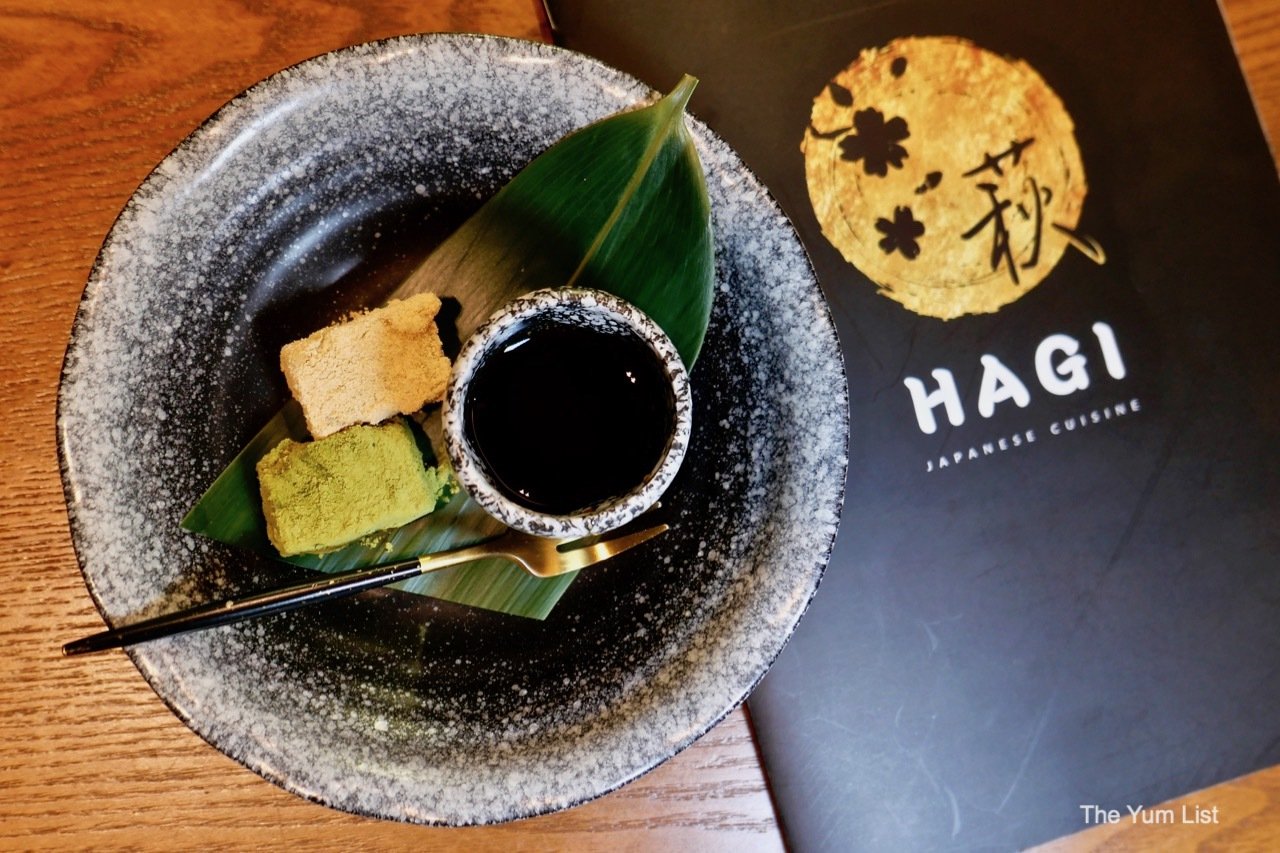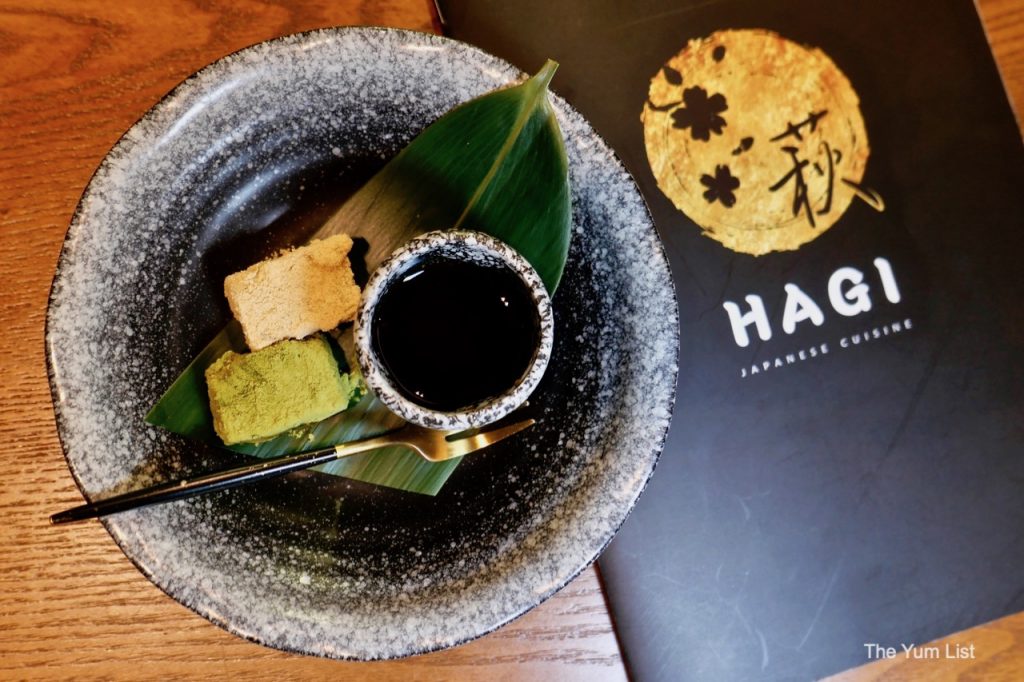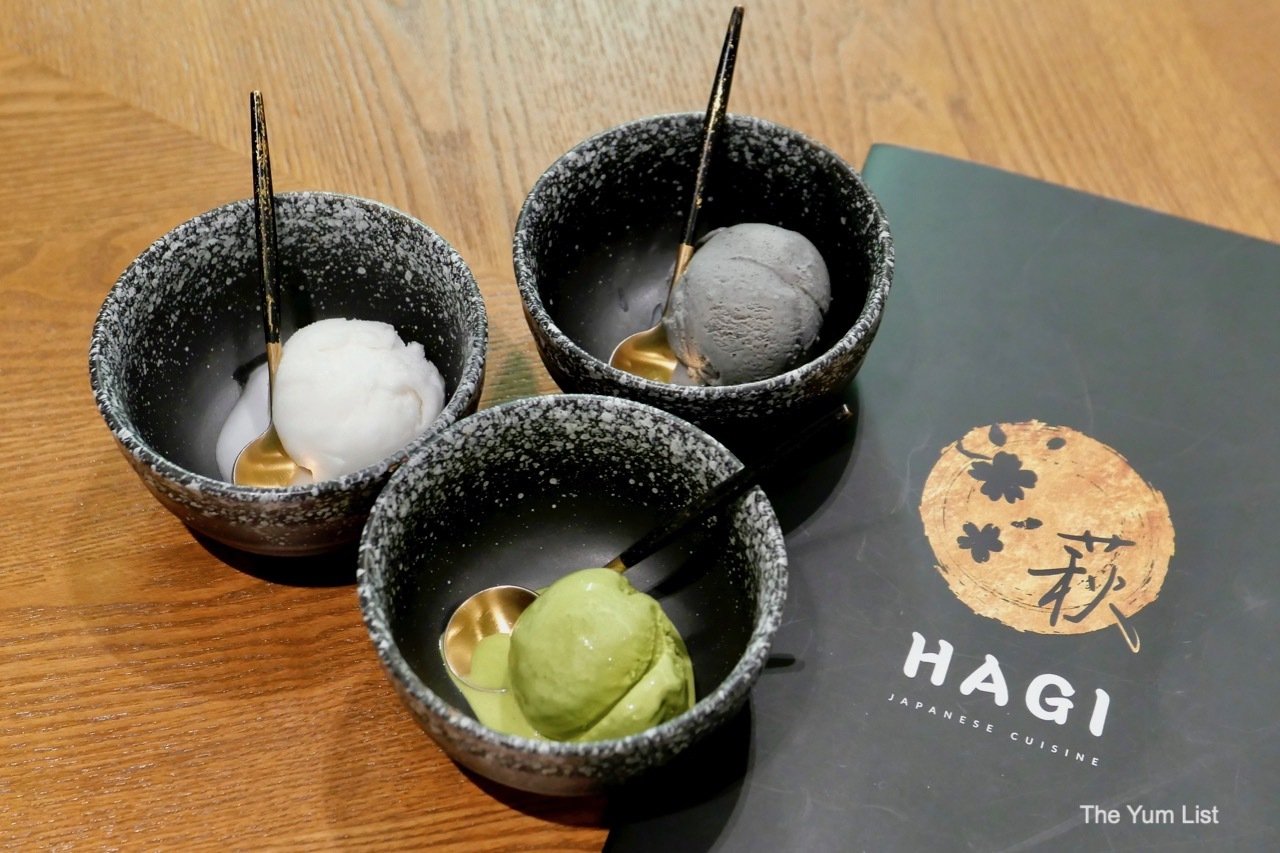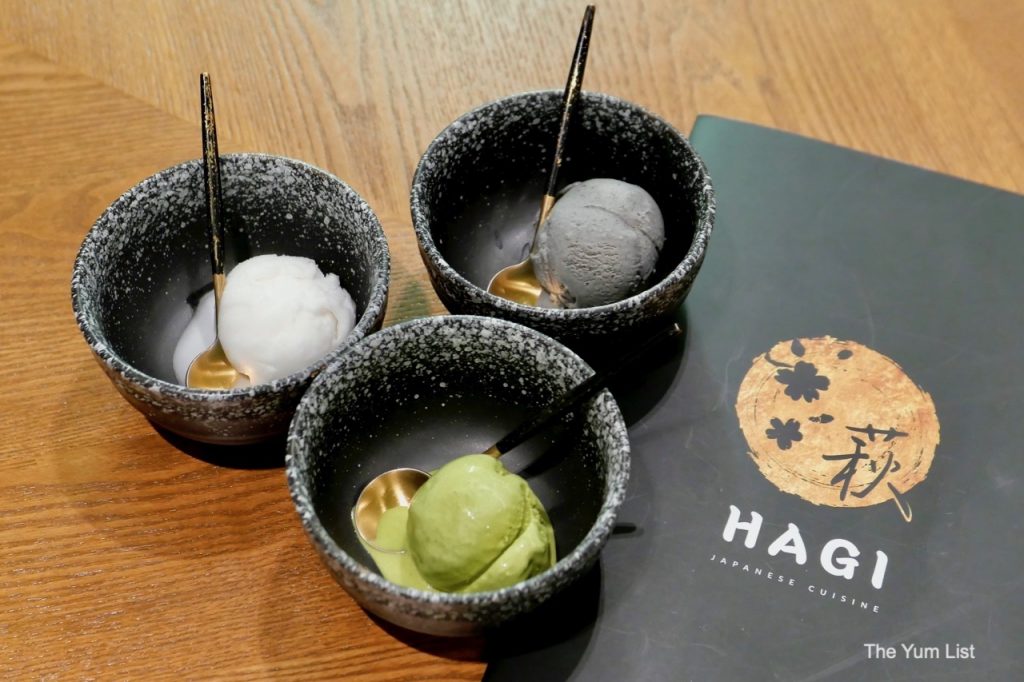 Hagi Japanese Restaurant Review
The Natsu omakase menu at Hagi Japanese Restaurant in TTDI was perfect in portioning. Accompanied with green tea and a bottle of sake, we were satisfied without feeling uncomfortable (or hungry an hour later). The setting, quality of the food and presentation harmonized into a memorable overall experience. We will be back.
Reasons to visit Hagi Japanese Restaurant TTDI: well-priced omakase and a la carte menu offering fresh, quality ingredients air-flown from Japan; beautifully presented food; calm and attractive setting.
Hagi Japanese Restaurant TTDI
18 Lorong Datuk Sulaiman 1
Taman Tun Dr Ismail
60000 Kuala Lumpur
Malaysia
+6014 358 9434
Hagi Japanese Restaurant Opening Hours
Tuesday to Sunday
11:30 am – 2:30 pm
6 pm – 10:30 pm
Find more Japanese restaurants in Kuala Lumpur here, recommended restaurants in TTDI here, and stay up-to-date on the latest food and beverage happenings in Malaysia here and here.