My Kefir World
Wong Chai Youn shares the story of how My Kefir World grew from a small home-based operation into a commercial business. We also discover a range of kefir products not restricted to drinks alone.
What do you do and how did you get into the industry?
My mom introduced me to water kefir sometime in 2008. I was rather intrigued and started doing a lot of research. Later, I went into milk kefir too. Back then, kefir was not widely known and I started to experiment with various flavours and introduce it to some of my friends in the neighbourhood.
I received positive feedback on the effects of kefir from them and that encouraged me to continue. We first started as home-based part-time work. Subsequently, some health shops approached us and we were the first to start selling kefir in the shops in KL. This has progressed to where we are now. My Kefir World products (mainly the beverages and soaps) are available at most BMS Organics and NGO Grocers, Justfruits outlets as well as some stand-alone health retailers and pharmacies.
We also provide a delivery service for those in the Klang Valley who want to order directly from us for bigger packaging or products not stocked in the shops. Certain products are also listed on Lazada and Shopee.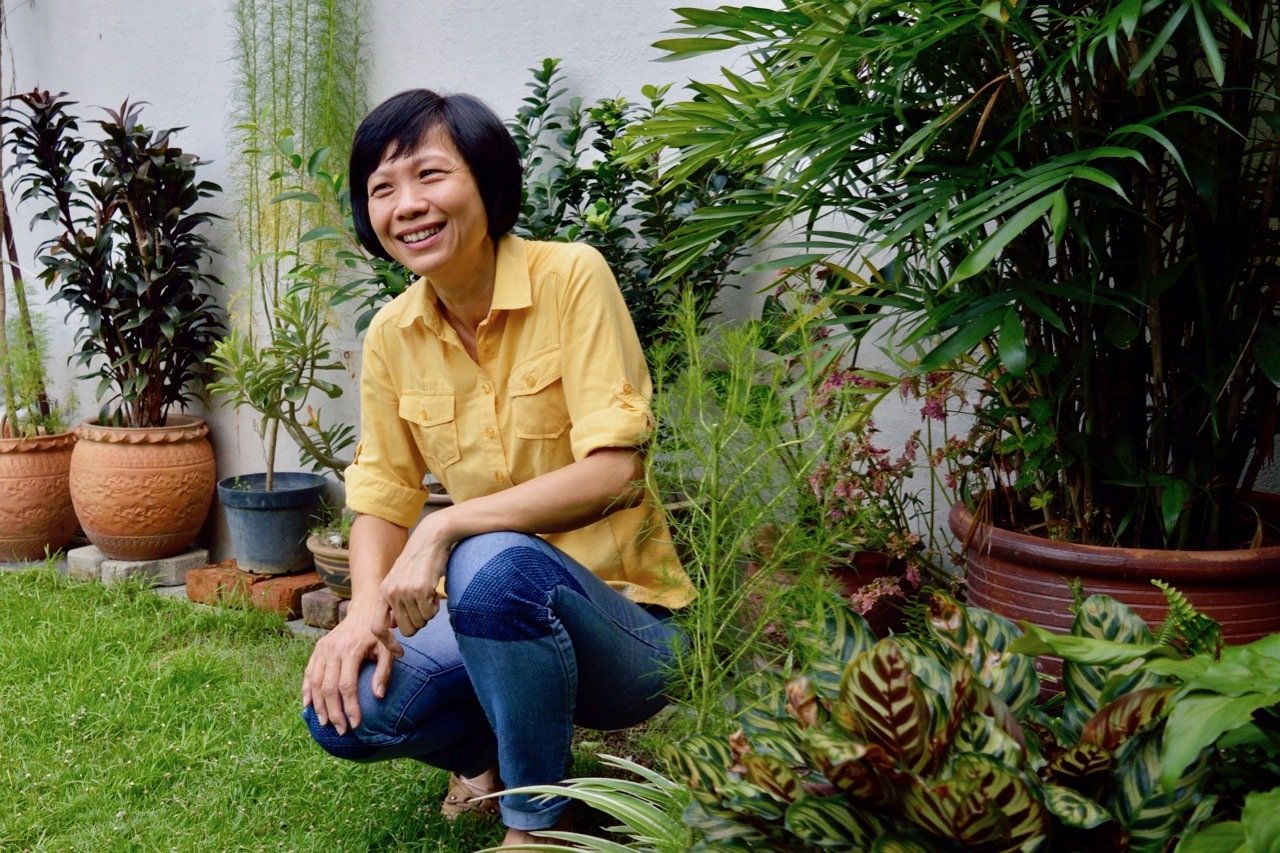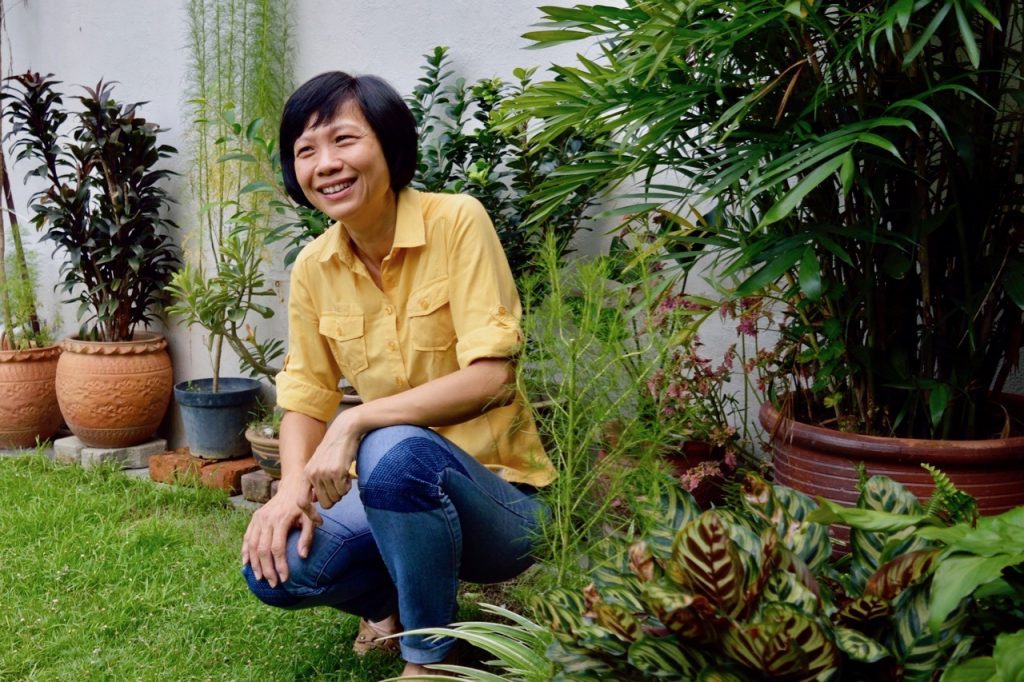 Is making kefir art or science?
Making kefir is really both a science and an art. The science is you are dealing with living microbes. You need to know the how and the why of fermentation processes. The art is how to make flavours that will be enjoyed (otherwise, it is not going to be liked by kids who aren't as concerned about their health as their parents are!) without compromising on the quality of ingredients used. We use no white sugar, no artificial colouring or flavouring.
Both science and art are also needed to create and formulate truly functional and probiotic products like the kefir soap, kefir probiotic cream, effective microbes for plants etc. We are always researching and experimenting. So, we really see ourselves at My Kefir World as artisan and creative kefir makers to make products that are not only healthy but enjoyable too.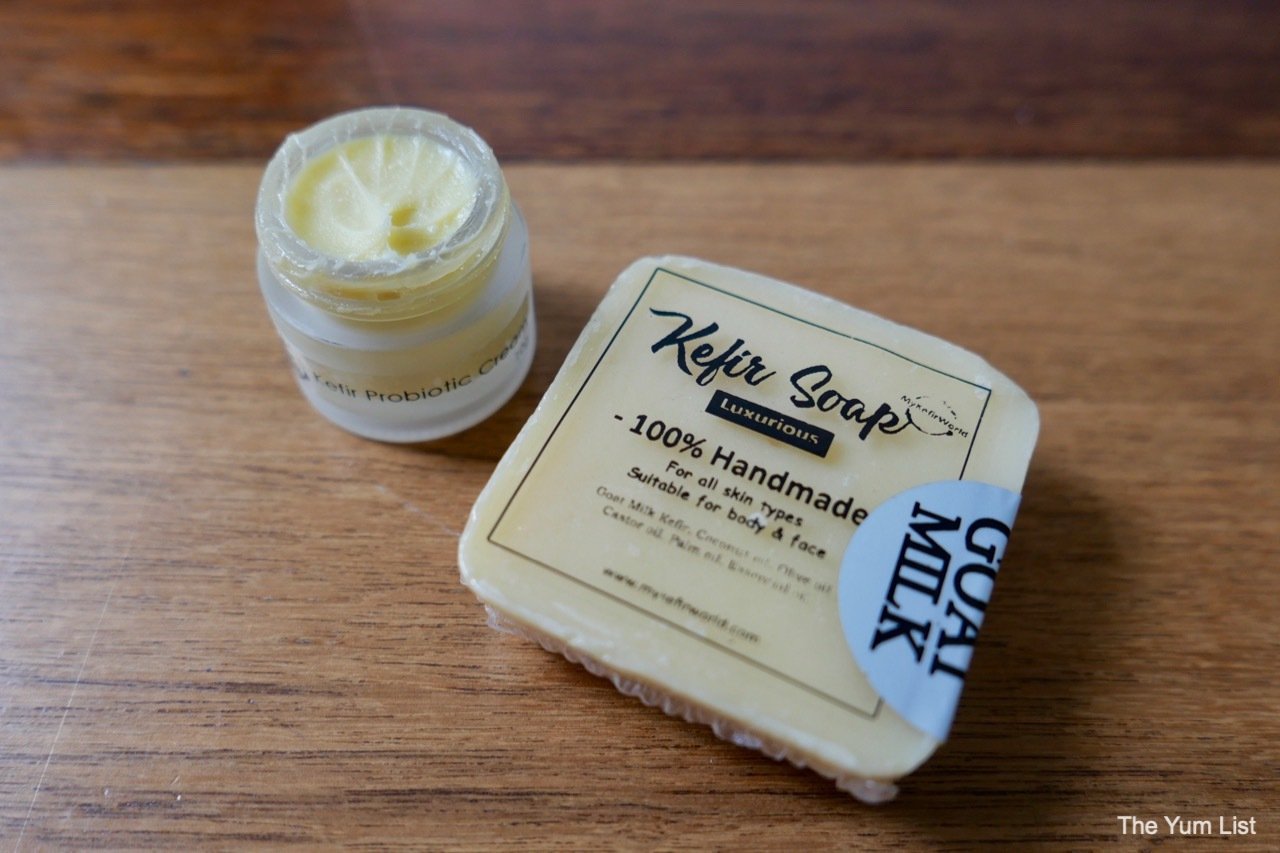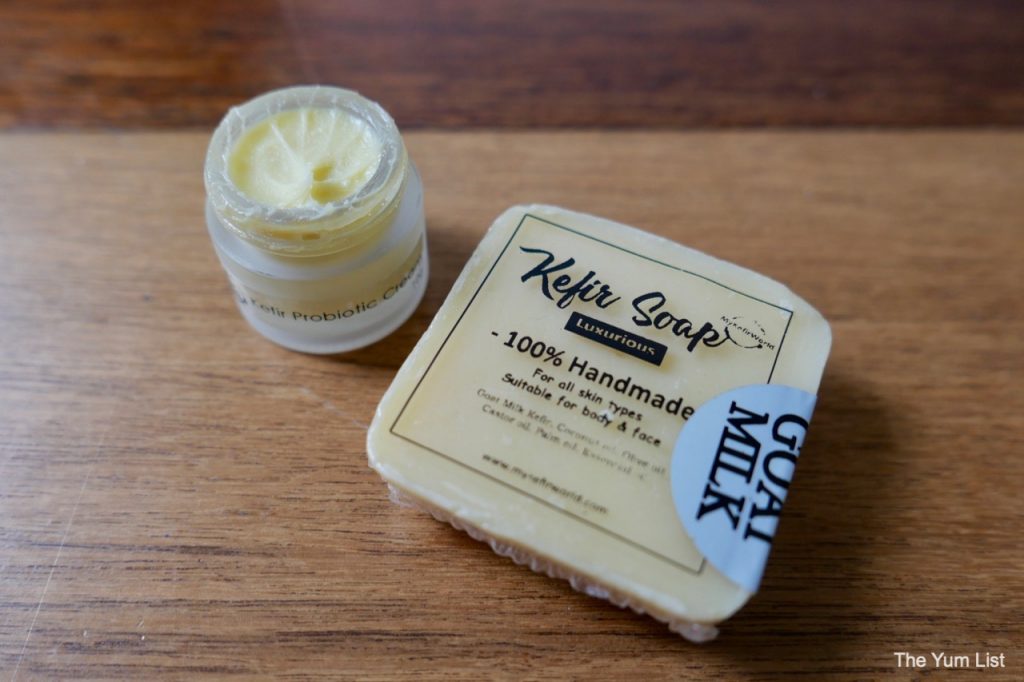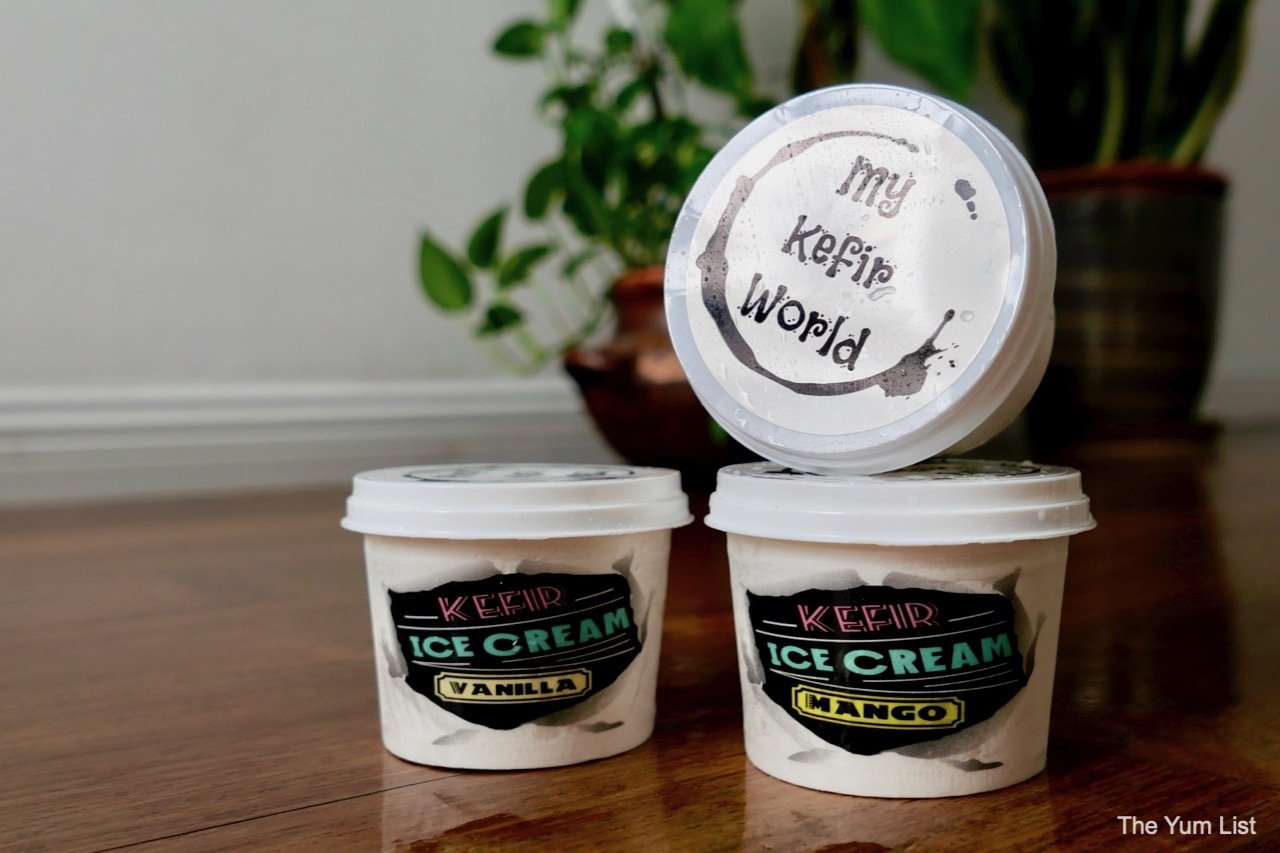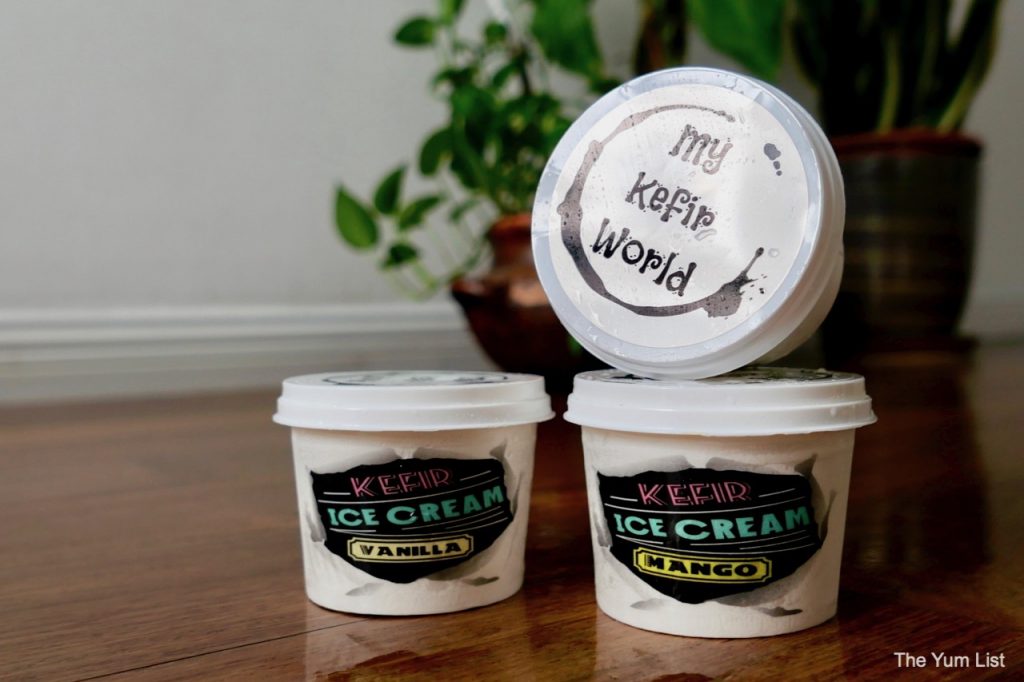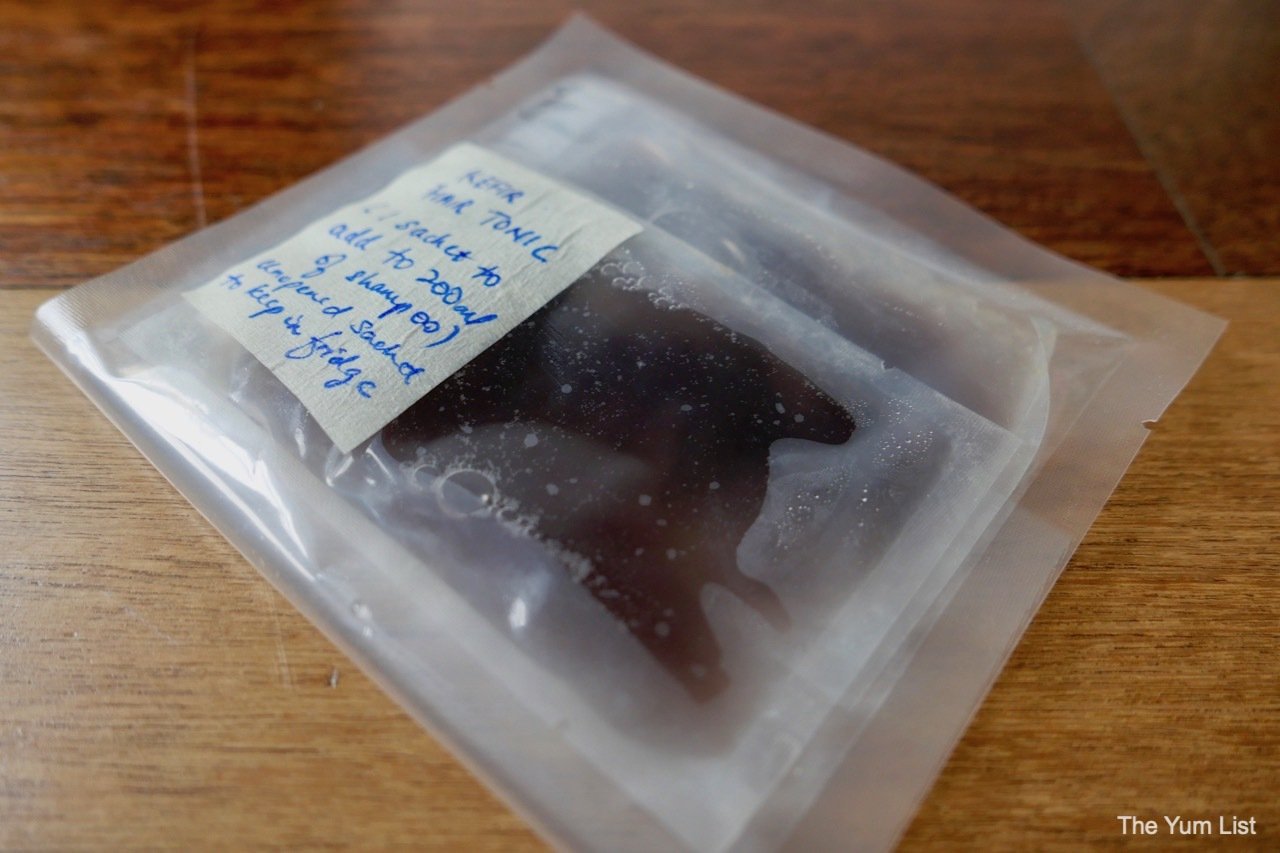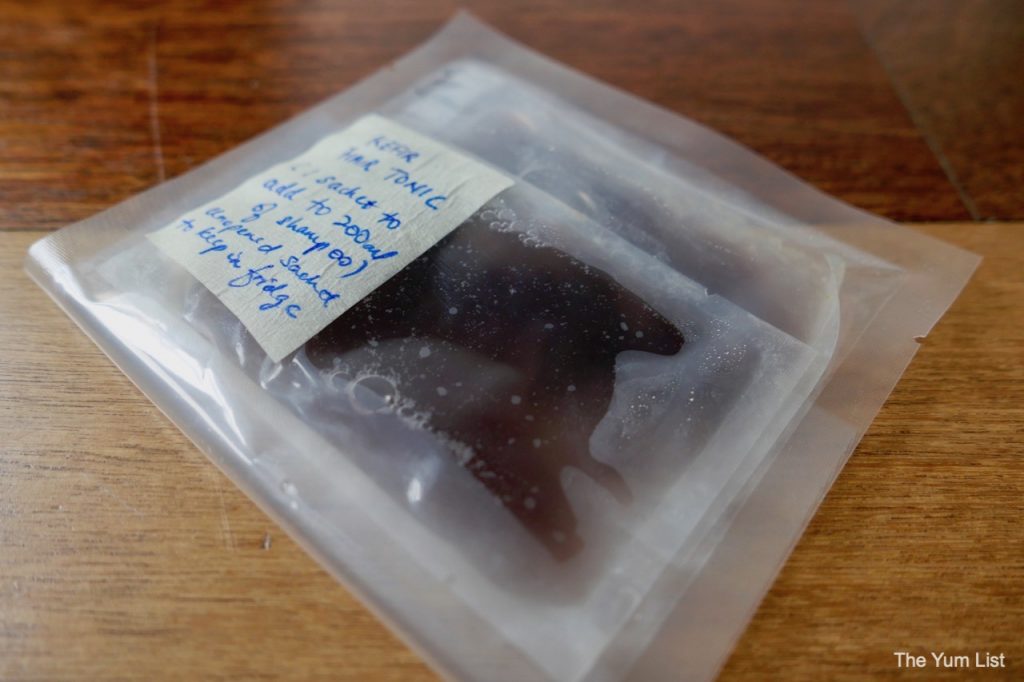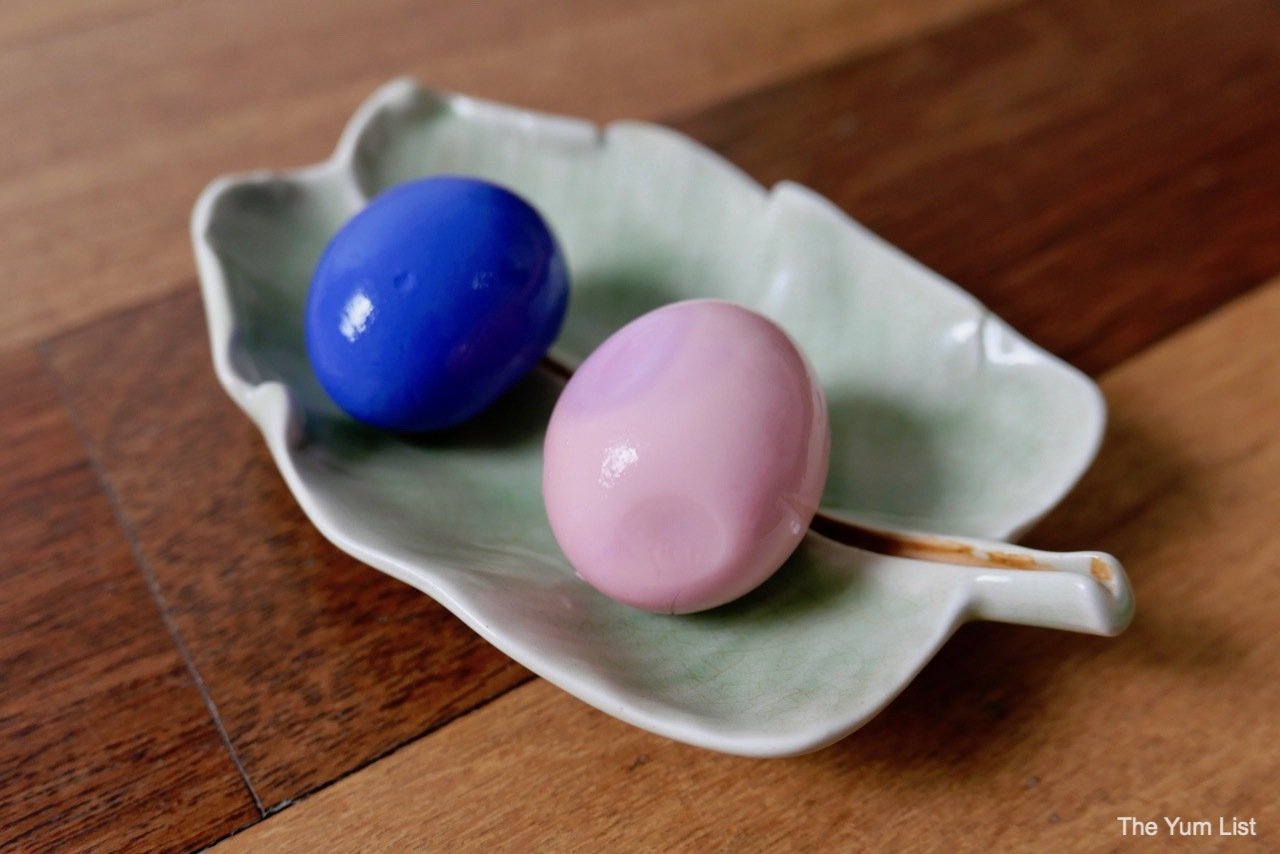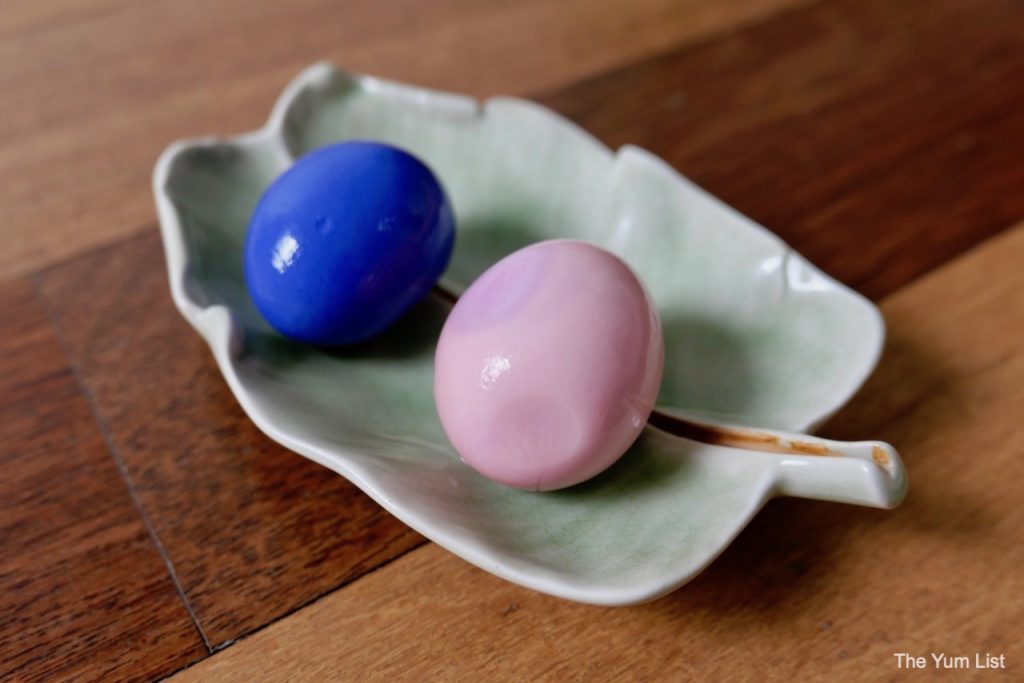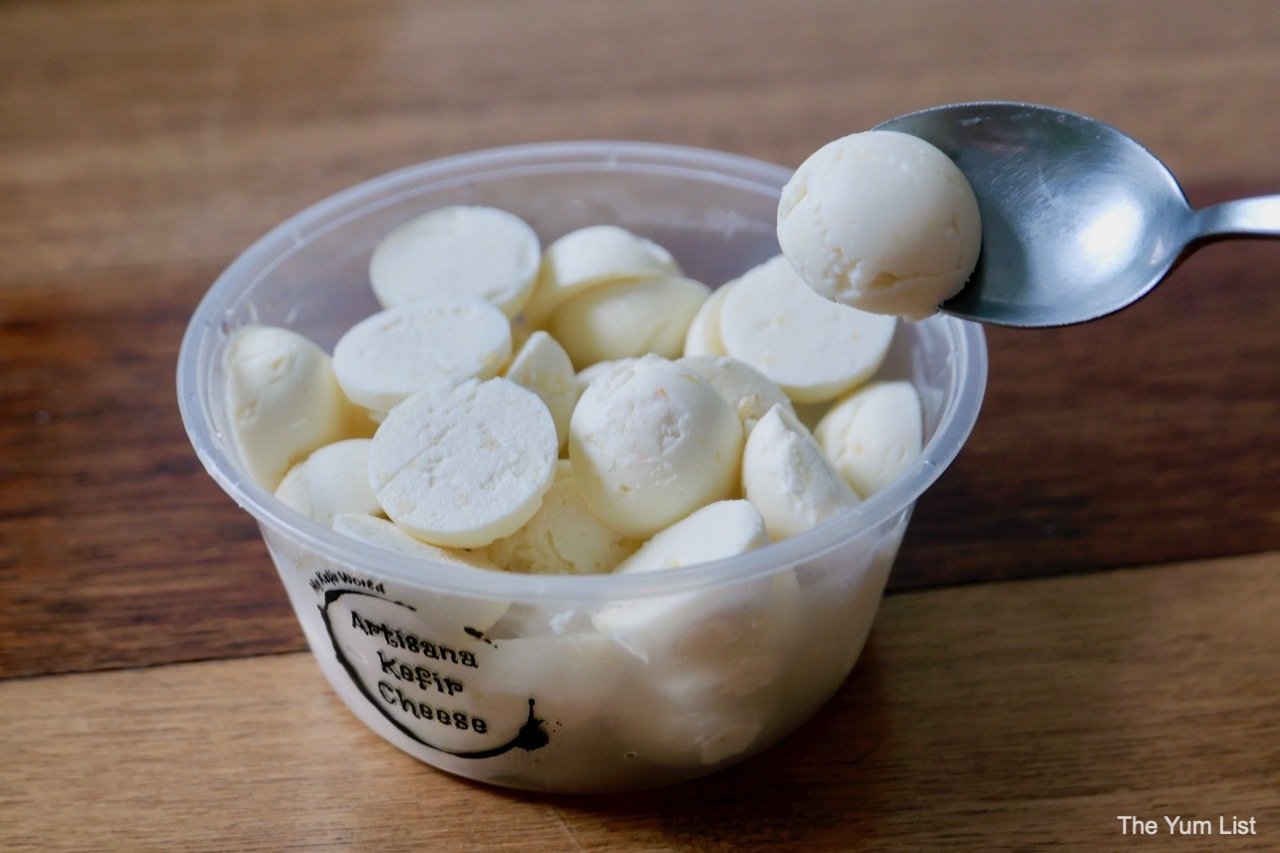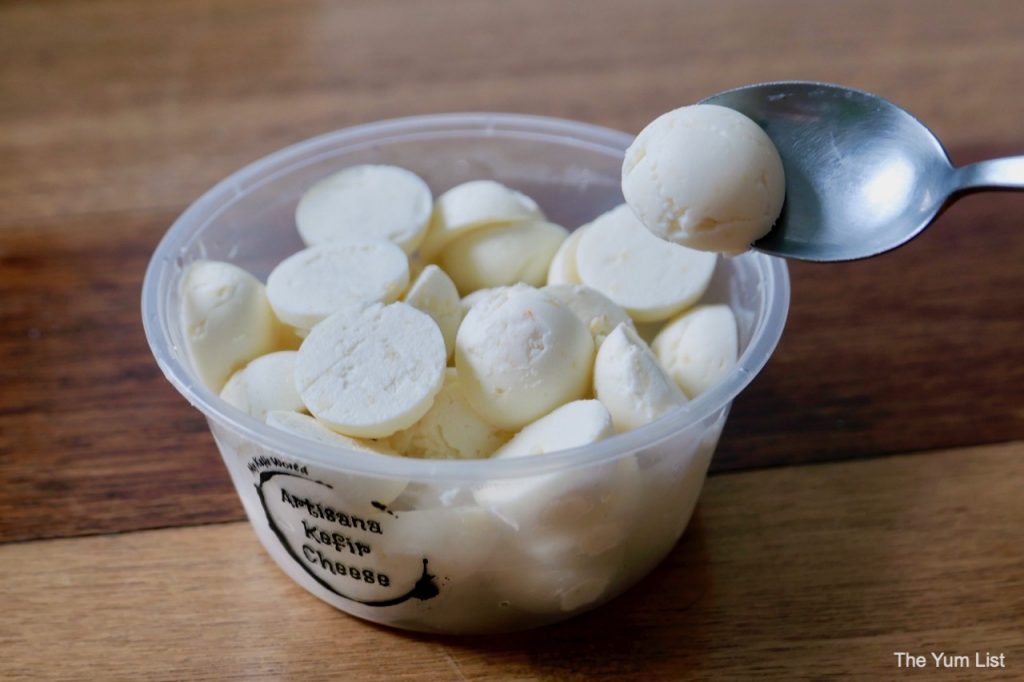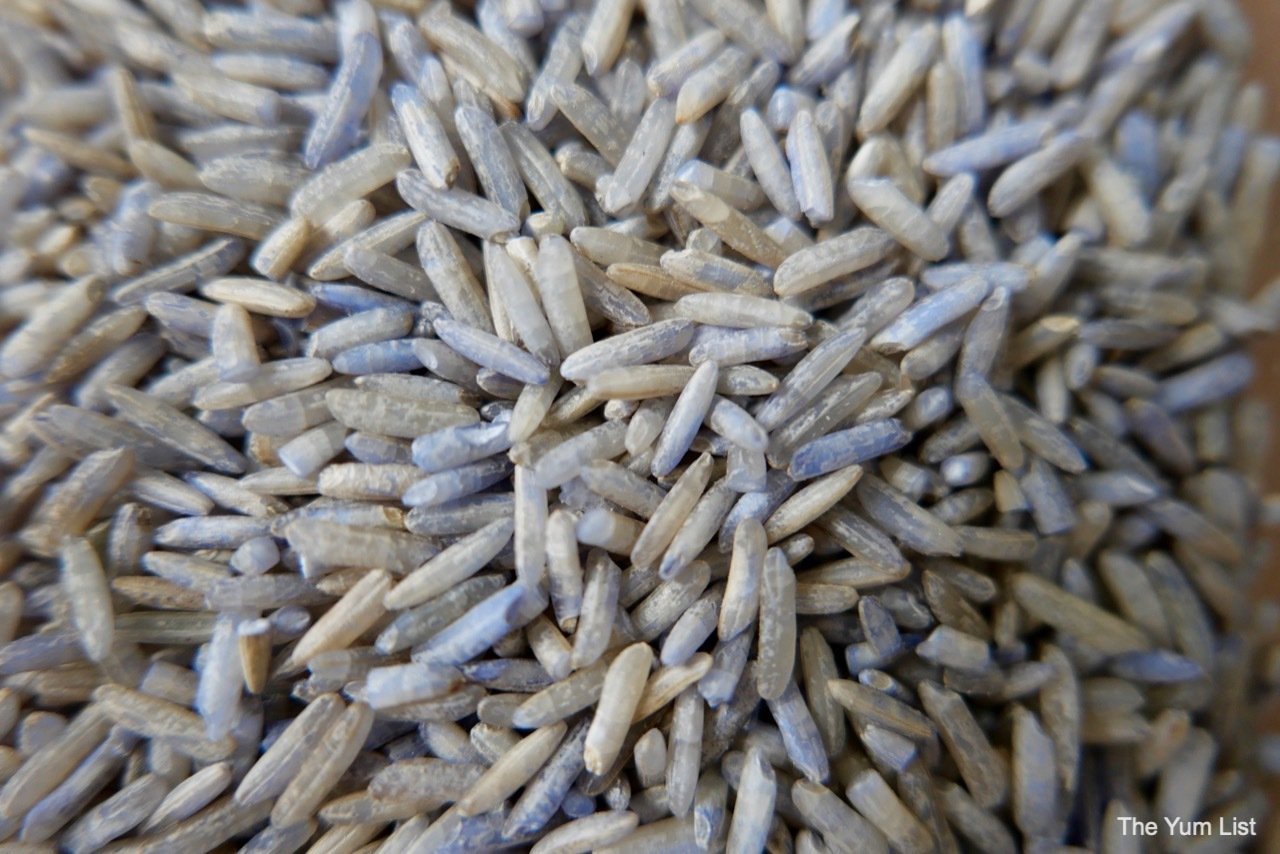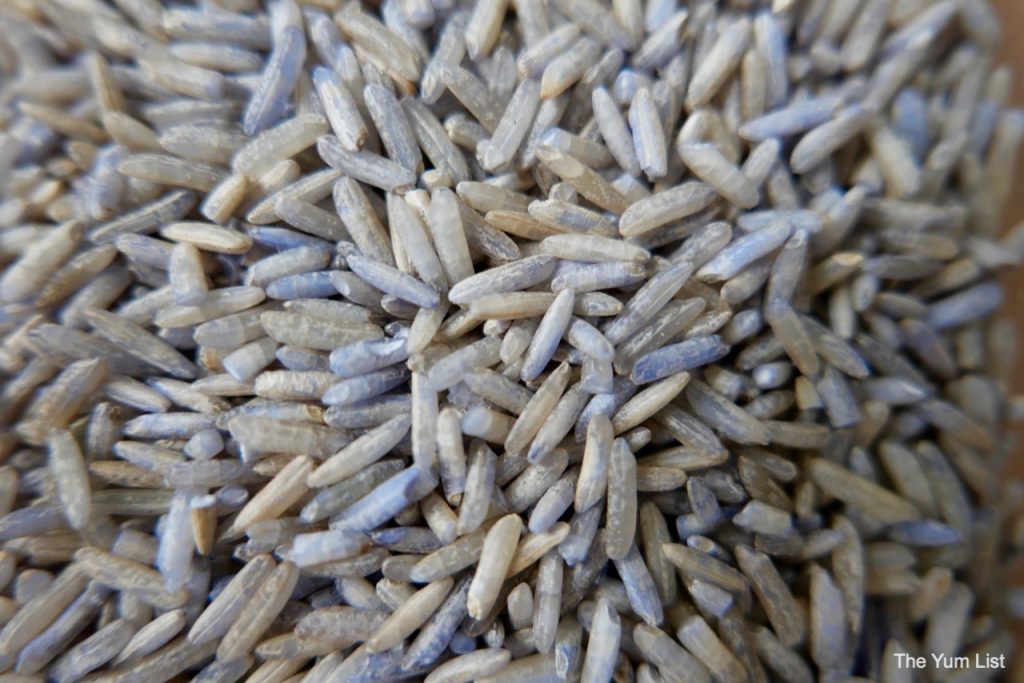 What made you deviate from just doing kefir drinks?
I am basically an adventurous person and get bored when just doing one thing routinely all the time for a long time! It is my interest really to create truly healthy food, drinks as well as anything beneficial for health in general. Since I know so much about kefir, it is natural for me to think and formulate functional products with it. Kefir is not only beneficial for our gut but for many other applications, so I thought "Yeah, why not?"
I learnt that in Indonesia, kefir masks and creams are very well developed and even more popular than drinks. There is also a farm in the UK (called Chuckling Goat) that has helped thousands of sufferers of skin and other health problems by teaching them to drink milk kefir in tandem with using their kefir soap and cream. This has motivated me to develop the kefir soap and cream here. I also learnt that fermenting food/vegetables makes that food a lot more beneficial to our gut and health as the fermenting process increases the nutritional value of the food/vegetable. This too sparked my interest to explore.
What are your best-sellers?
Roselle kefir is the star. It is well-liked by children and adults alike. Many tell me it tastes like red wine.
What is your favourite flavour of kefir? Milk or water?
I think my favourite is the original water kefir, as I use it in different ways. For example, I sometimes blend in some frozen fruit pieces (pomegranate, pineapple, dragon fruit, mango etc) to give me a kefir slurpee – so delicious on a hot day! Other times, I soak some berries in it to give me a berries kefir the next day. Sometimes, I just drink it on its own. It is really versatile. Although I am not really a fan of sour milk, I do drink milk kefir regularly for breakfast over a bowl of banana, blueberries, dried fruit, pumpkin seeds, ground flax seeds, a tablespoon of nutritional yeast, some peach gum and a tablespoon of olive oil for a nutrition-packed breakfast.
What are your top-selling non-drink kefir products?
Well, we do have a number of products that are quite new to many people and we have not really promoted them as yet (though we have received positive feedback from those who have used them) like our probiotic cream and the hair tonic. At the moment, the goat milk kefir soap is the best-selling non-drink kefir product.
Any interesting stories from behind the scenes at My Kefir World? Any disasters?
Yes, disasters indeed. There were a couple of times when the chiller broke down unannounced! No one was around as it was off-hours. The next morning, everything had to be discarded. Also, when we first started making the kefir soap, due to a lack of experience, we had to discard about 300 pieces! Lesson well learnt indeed. Ah, not to mention the hilarious time when we forgot to put the kefir grains (mother culture) into the drinks and wondered the next day how come they were not fermented!
A healthy meal or a sinful meal?
I do eat all kinds of food but try to eat more healthily as far as possible. We usually eat near home in Cheras where I stay and you get lots of yummy food!
The Yum List's Top Picks
We were fortunate to try the complete range found at My Kefir World. We loved the goat milk kefir for smoothies, their luxuriously moisturizing soap, and the ice cream! Who can resist a guilt-free treat?
Read more about others joining the fermented drink movement in Malaysia here.
Find more healthy food in KL here, and stay up-to-date on the latest food and beverage happenings in Malaysia here and here.