JadJan Thai Street Food
Words: Monica Tindall
Photos: Rich Callahan
Losing their jobs over the MCO, a team of Thai food and beverage experts banded together to create their own income by forming JadJan Thai Street Food in Ampang. Former hoteliers and chefs in well-known Thai restaurants now without a salary, this team were hungry to survive.
The executive and sous chefs from fine dining outlets and former hotelier are now doing their own thing in Restoran Hari Hari Datang, an open-air food court in Ampang. Good fortune for those in the area, JadJan Thai Street Food offers high-quality meals at reasonable prices made by a professional kitchen team.
Those not yet ready to dine-in again can request delivery via WhatsApp or collect takeaway orders. With the area surrounded by ex-pats, the team is responsive and accustomed to requests to reduce single-use packaging and waste. As a result, the crew at JadJan Thai Street Food easily accommodate guests bringing their own reusable containers for takeaway.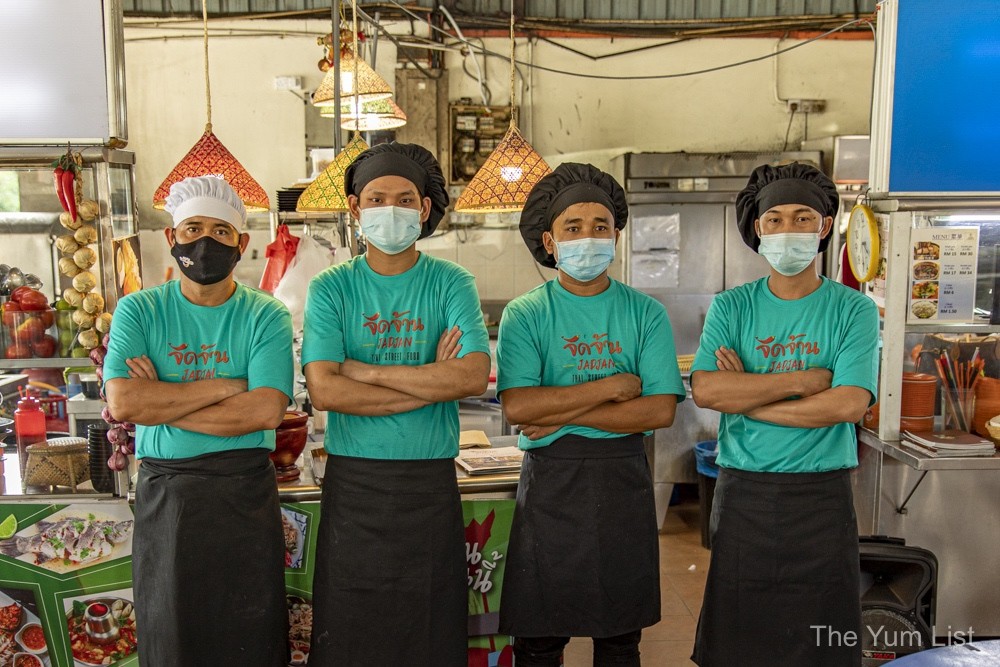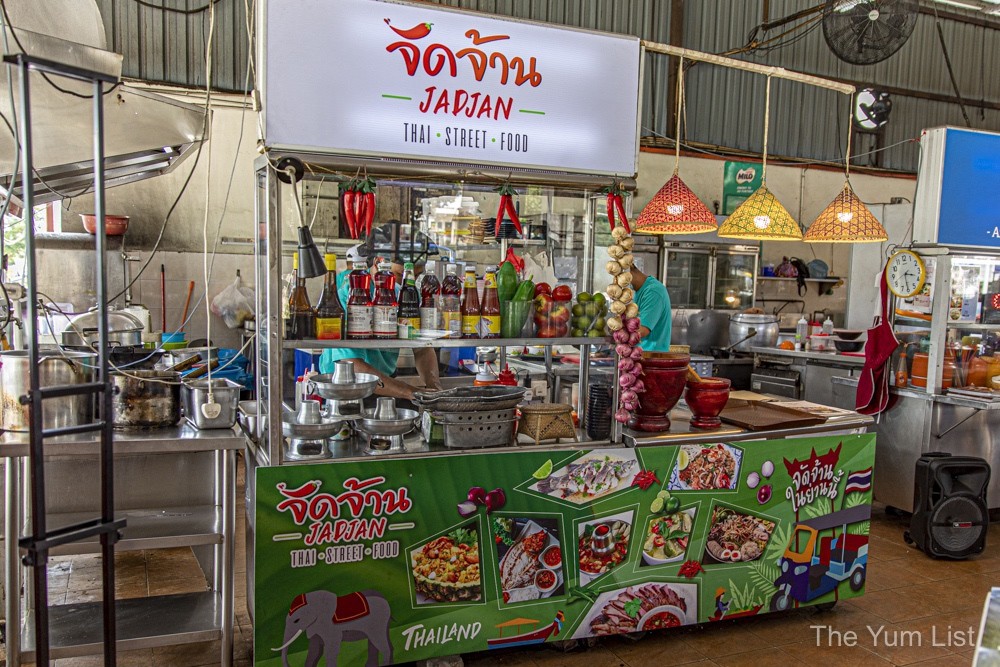 JadJan Thai Street Food Menu
The menu at JadJan is quite extensive offering a variety of Thai street food favourites.
Deep-Fried Dishes
Thai spring rolls and pandan leaf chicken in the Deep-Fried Set (RM 25) are excellent appetite openers. Easy bites to share, they are best enjoyed with the company of an icy cold beer. The rolls are wrapped tightly and packed with veg, and the chicken is infused with the flavours of the charred pandan leaf it is wrapped in.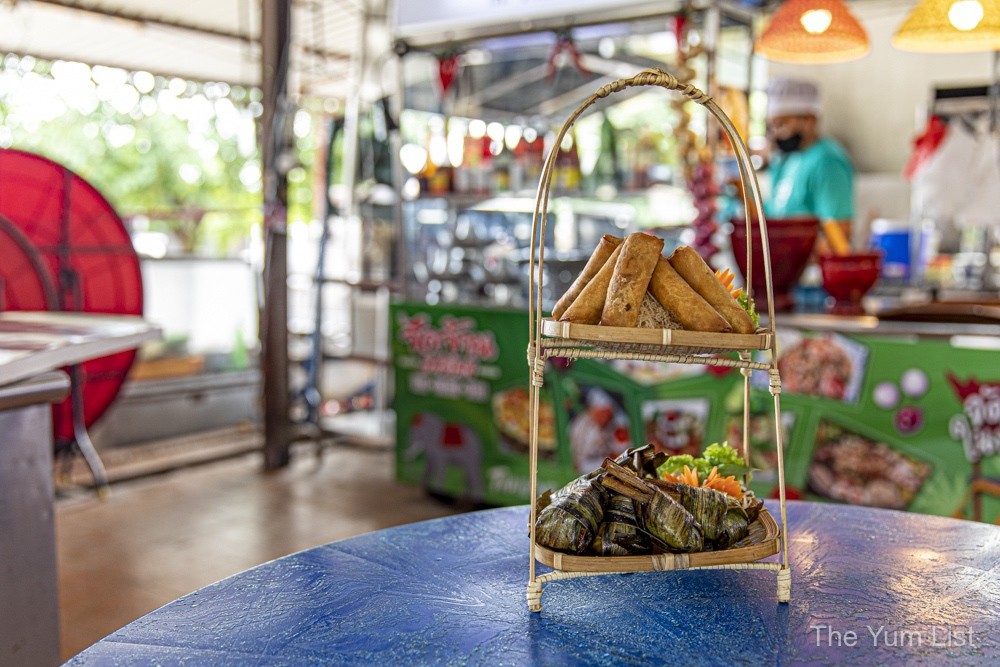 Rice
Attractively presented, the Pineapple Fried Rice with Seafood (RM 20) is a vibrant yellow. Sided by fresh pineapple and tossed with sultanas, cashews, more pineapple and topped with three plump prawns, it's another excellent dish for sharing.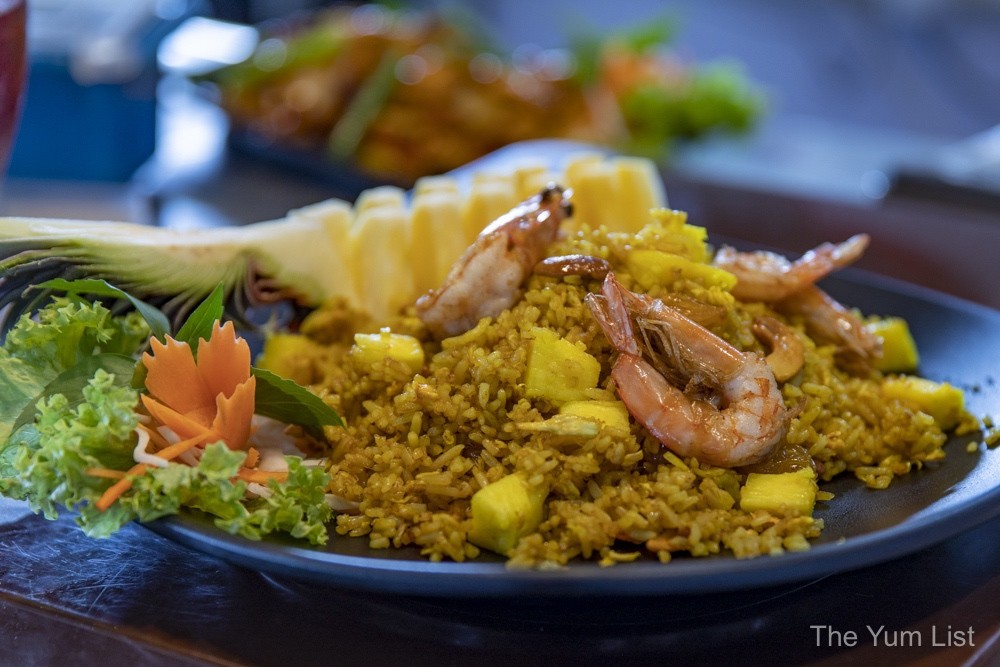 Main Dishes
Chicken Cashew Nuts (RM 25) is one of my all-time favourites. I love the crunch of the nuts, and this recipe brings them in abundance. Lots of chopped veg and tender pieces of chicken fill the plate.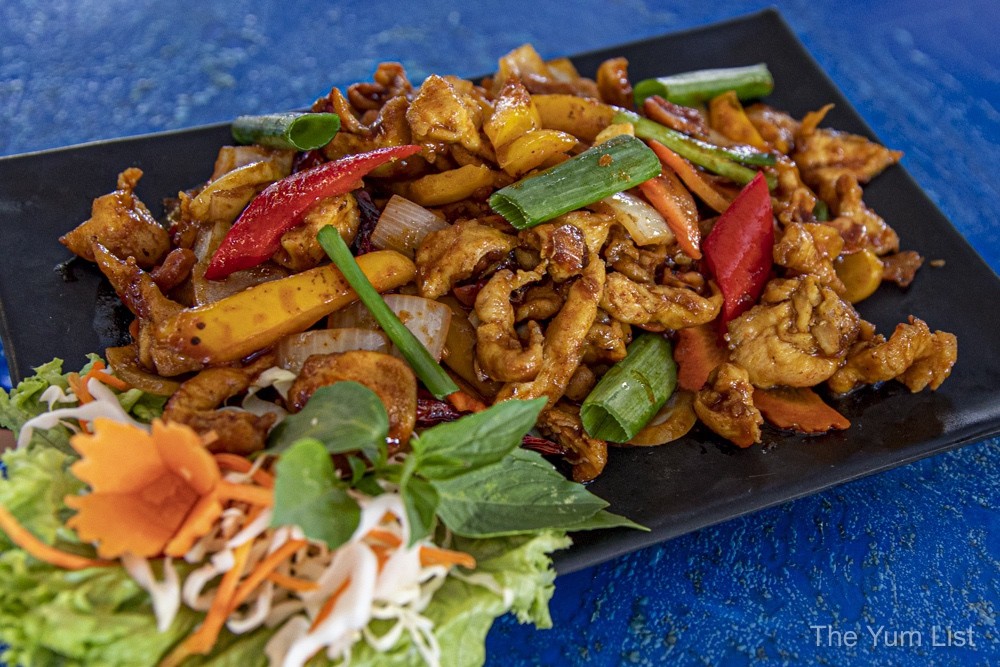 The platter of BBQ Pork (RM18) is a generous portion for the price. A long tray is fanned with thinly sliced pork sporting about 90% lean meat and 10% fatty edge. It's best enjoyed with some Thai basil leaves and one of the dipping sauces (I like the sweet chilli).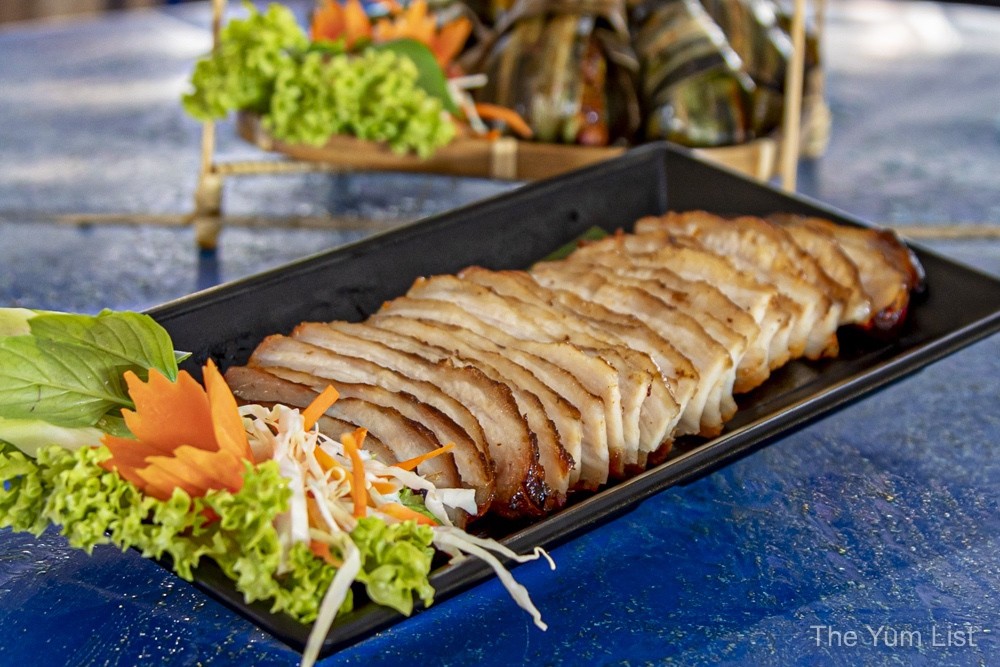 Possibly the most impressive looking dish though is the Chilli & Lime Steamed Sea Bass (RM 39). Served in a metal dish with a candle underneath to keep it simmering, the whole fish is topped with a colourful array of chilli, ginger, garlic, and lime. The flesh is moist and flaky and there's no denying that the combo of seasonings is addictive.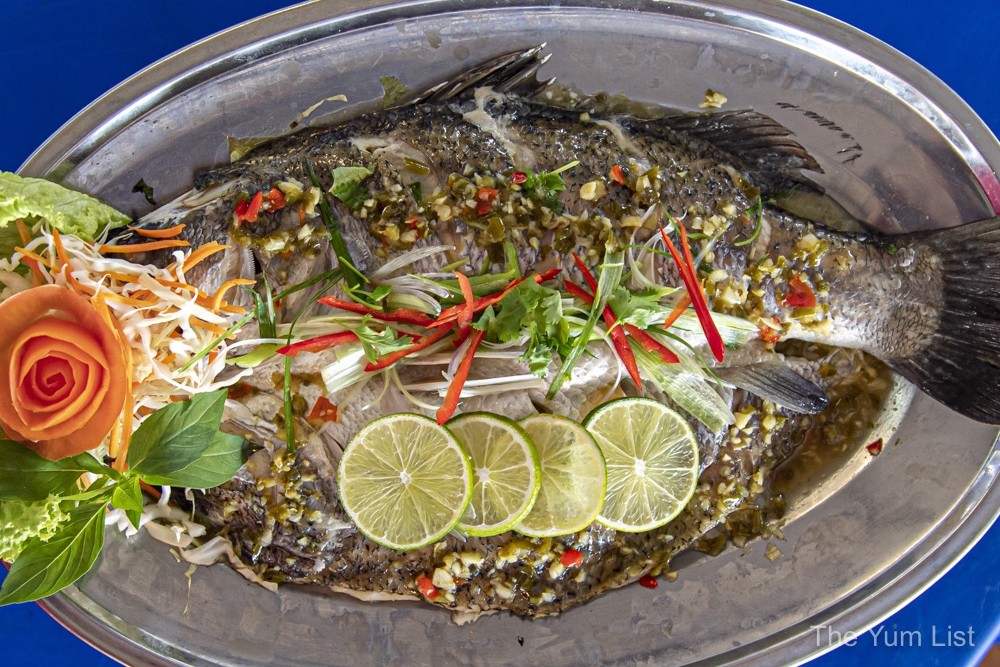 Vegetable Dishes
Please note that "vegetable dishes" does not signify vegetarian choices. The Crispy Pork Kailan (RM 18) is a plate of bountiful greens given texture with chewy and crunchy pieces of pork.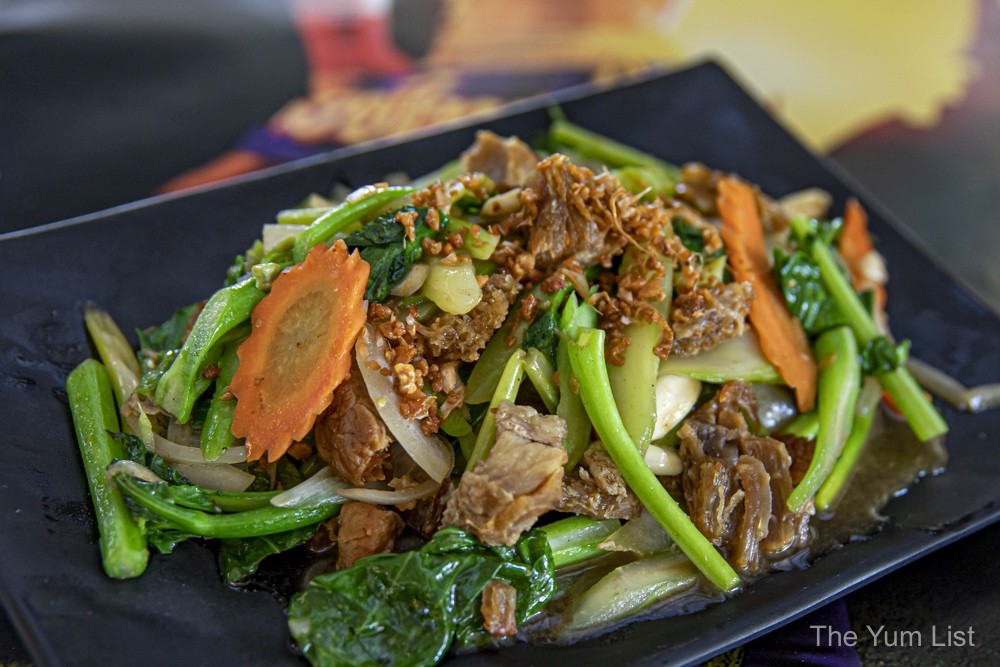 Dessert (Breakfast, Lunch & Dinner)
Mango Sticky Rice (RM 10) does hold a special place in my heart and I could indeed eat it for breakfast, lunch, dinner and dessert. JadJan Thai Street Food's recipe is everything it should be. Slightly tangy and sweet mango, sticky rice, coconut cream and a touch of savoury with a pinch of salt and toasted sesame. Another to-go, please!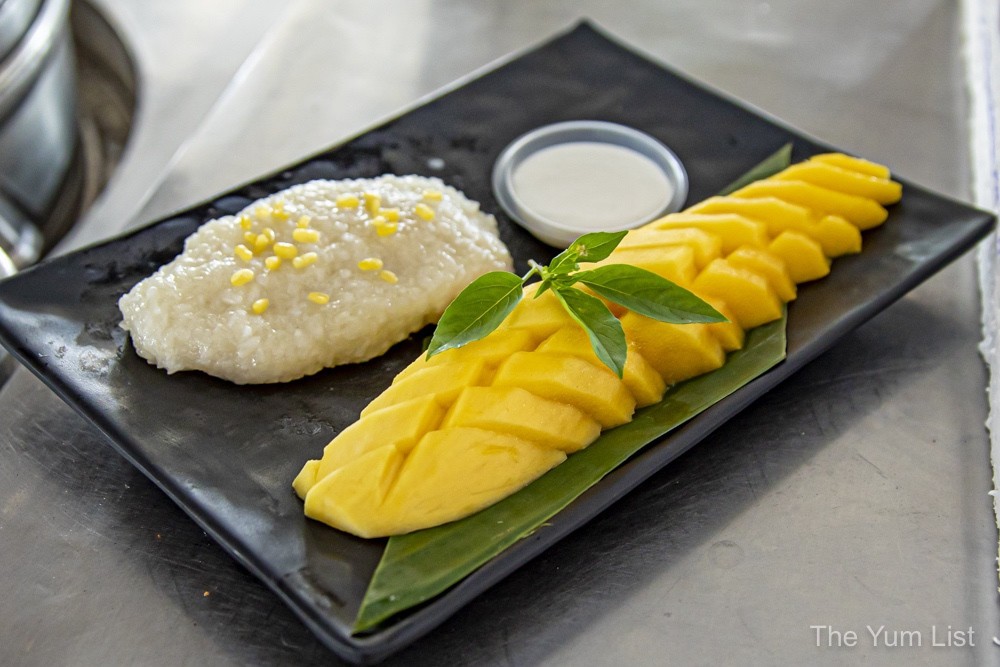 Reasons to visit JadJan Thai Street Food: a professional kitchen team; support a crew trying to survive difficult times; must order the Chilli & Lime Steamed Seabass and, of course, Mango Sticky Rice; the team is responsive to requests to reduce waste and accommodates guests bringing their own reusable containers for takeaway.
JadJan Thai Street Food
Restoran Hari Hari Datang
10 Persiaran Ampang, Desa Pahlawan
55000 Kuala Lumpur, Malaysia
+60172289105
Opening Hours
Daily: 11:30 am – 10 pm
Find more restaurants in Ampang here and stay up-to-date on KL's food and beverage scene here and here.