JOJO's by JOLOKO
Monica Tindall
JOJO's by JOLOKO was born during the first MCO (March 2020) as a sister venture of JOLOKO. Founder, Rick Joore, envisioned the place an imaginary Caribbean beach shack. He says, "Jojo seems like a semi-retired guy, living the good life. He loves good food and not wearing shoes or a shirt for most of the day. Whereas JOLOKO focusses on shared plates mostly for dinner, JOJO's concentrates on individual meals for lunch at great value. It's perfect for those working from home."
JOJO's by JOLOKO Menu
The menu at JOJO's by JOLOKO highlights Caribbean staples such as fried bakes, (sandwiches), Jamaican rice and peas, and even Surinam roti (flatbread served with chicken curry, potato and snake beans).
Bakes
Called "bakes" in the Caribbean, JOJO's sandwiches are round pieces of flour dough that have been deep-fried. They are soft and fluffy in the middle with a thin crisp exterior. They remind me of arepas from Venezuela and Colombia, only the bake's prime ingredient is wheat. You can stuff them with an assortment of fillings with salted fish and shark being some of the most popular.
Today we try the Grilled Pork Sandwich (RM 18, pictured in the header) that is almost splitting at the seams. It's generously filled with pork, shredded cabbage and spicy Mexican mole. Pickled cucumber really lifts the flavours of the bake, providing balance with its acidity. A side of Sweet Potato Fries (RM 5) turns it into a complete meal.
You might know barracuda for their ferocious reputation and daunting appearance. It turns out, however, that the fish are also actually delicious to eat. Here at JOJO's by JOLOKO they're served grilled in the Barracuda Bake (RM 15). A delicious rub of jerk spices complements the mildly sweet, dense and firm flesh of the fish. Pineapple salsa livens the whole experience.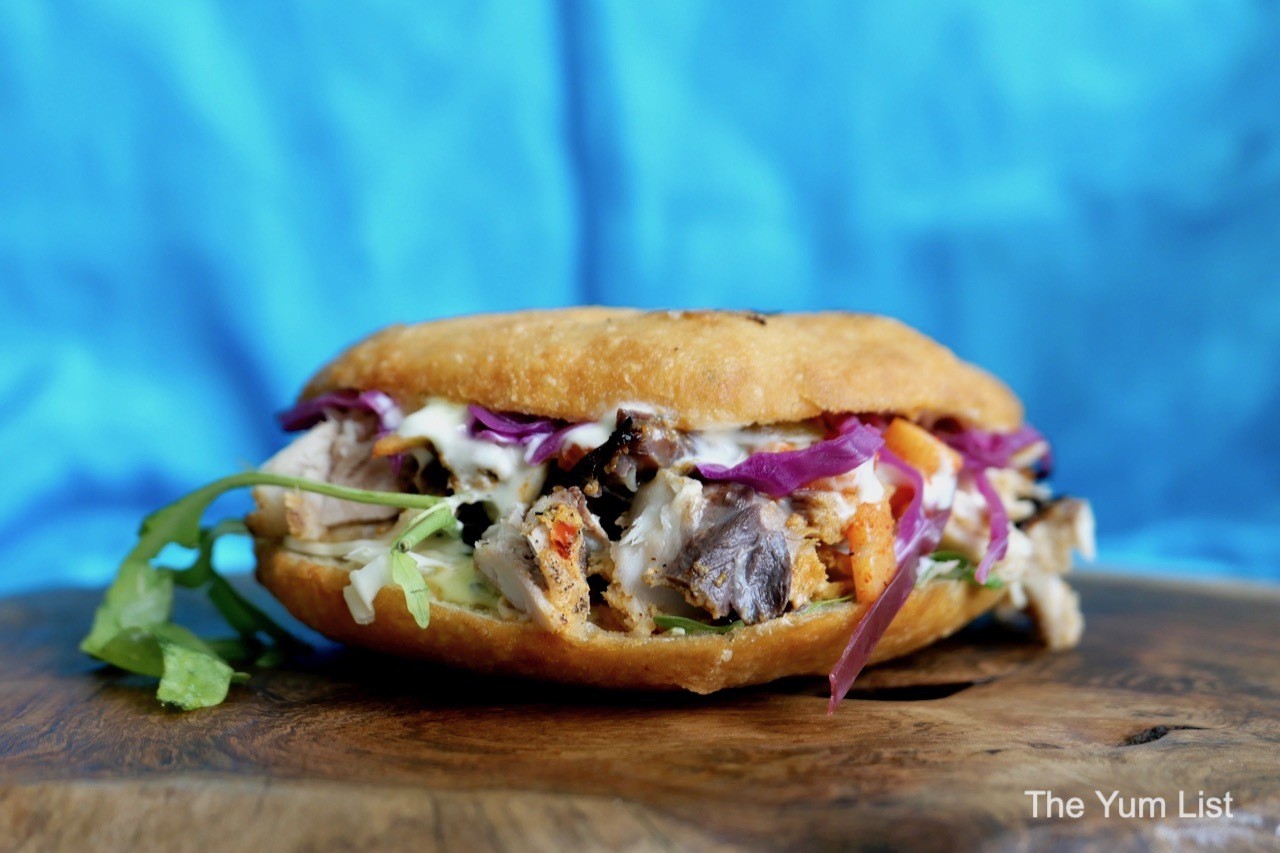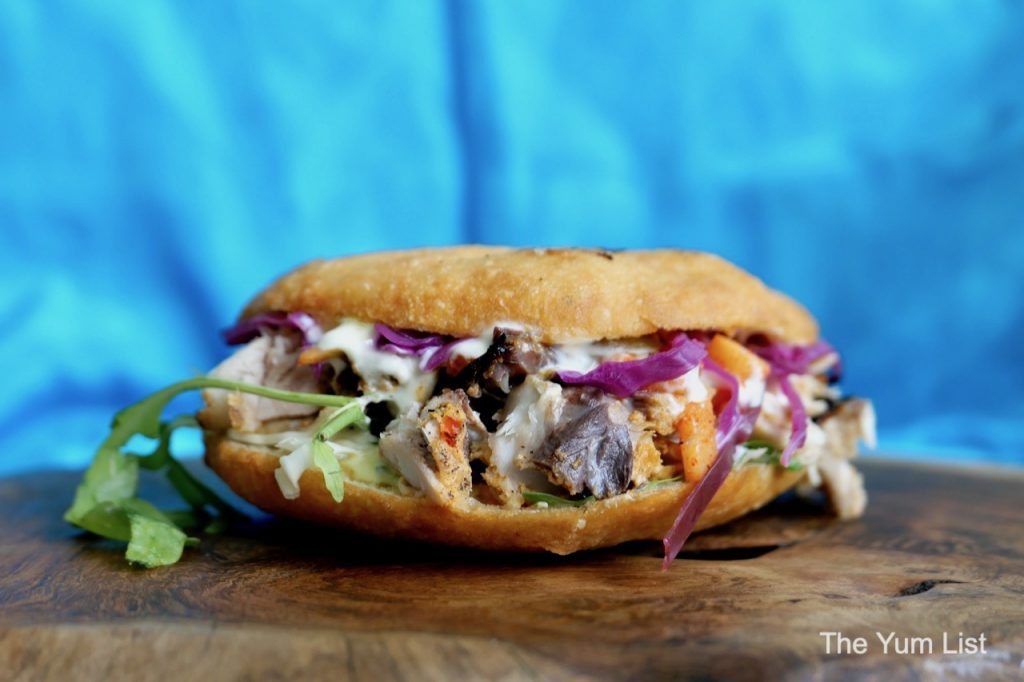 Mains – JOJO's by JOLOKO
Again, featuring that Caribbean spice mix, Jamaican Jerk Chicken (RM 15) makes another tasty and satisfying lunch. A mango relish supports the tropical feel, and a side of rice and peas ensures no one leaves hungry. You might be wondering where the peas are in this dish? Peas actually refer to beans in Jamaica, so look for the black beans, not green peas.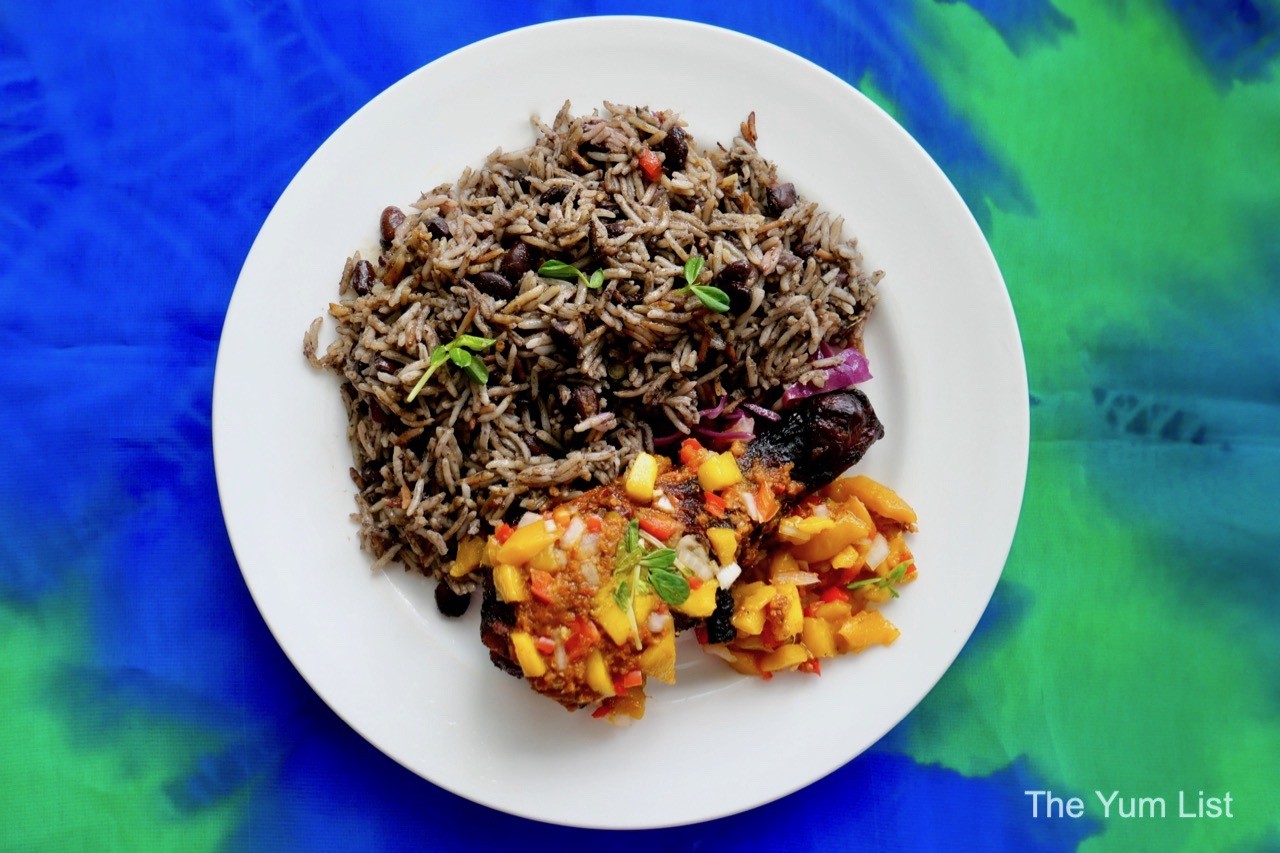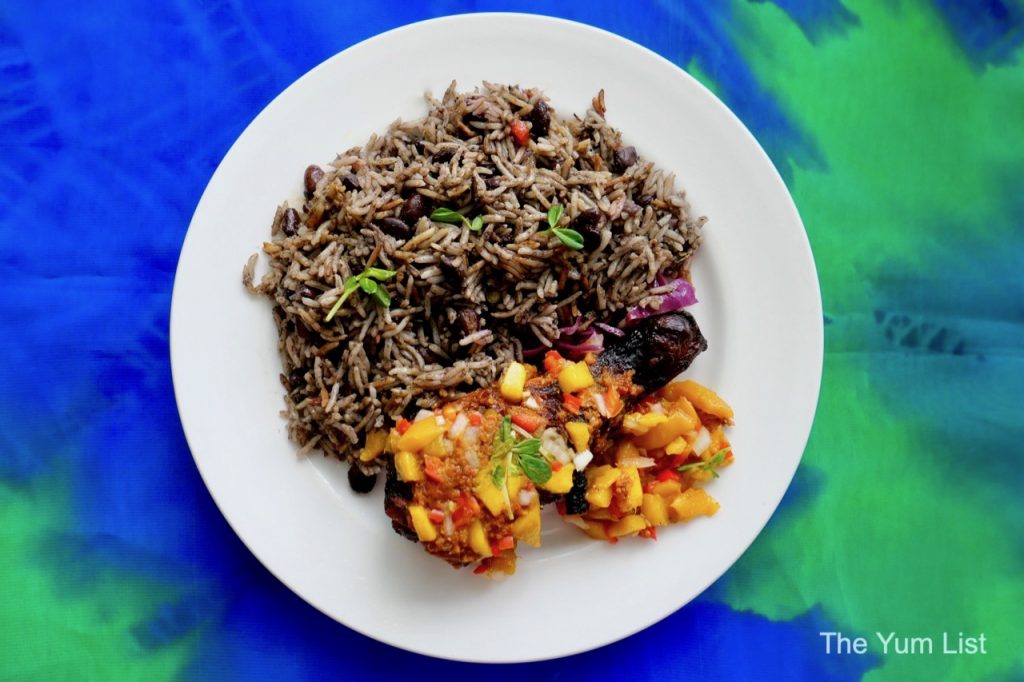 Vegan Options
We're delighted to find several vegan options on the JOJO's by JOLOKO menu. Coconut Curry with Jackfruit (RM 12) goes wonderfully with Turmeric Rice (RM 5). While I'm not usually a fan of jackfruit, this recipe is made with the young fruit so doesn't have the pungency level that I'm not fond of. Instead, it sports a meaty texture with a mild sweetness that works especially well with curry.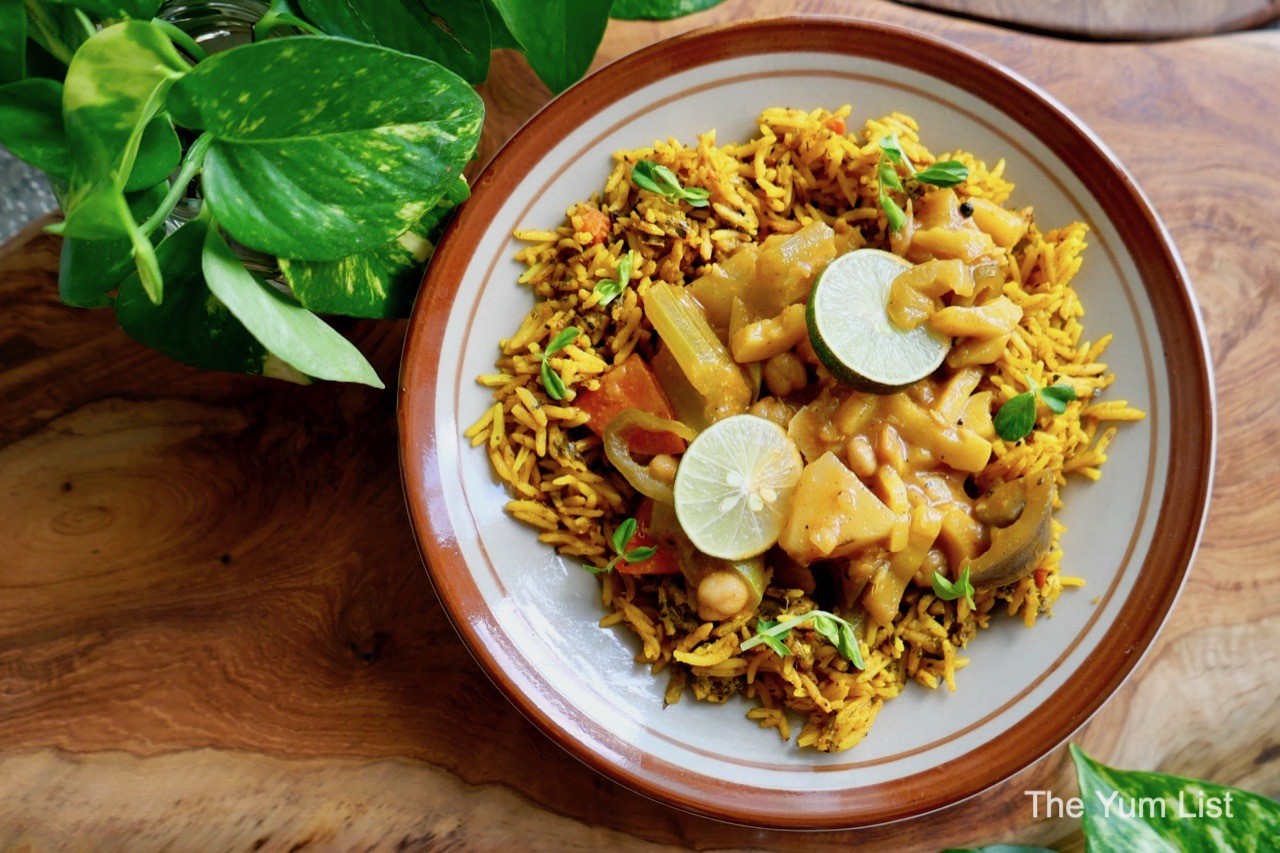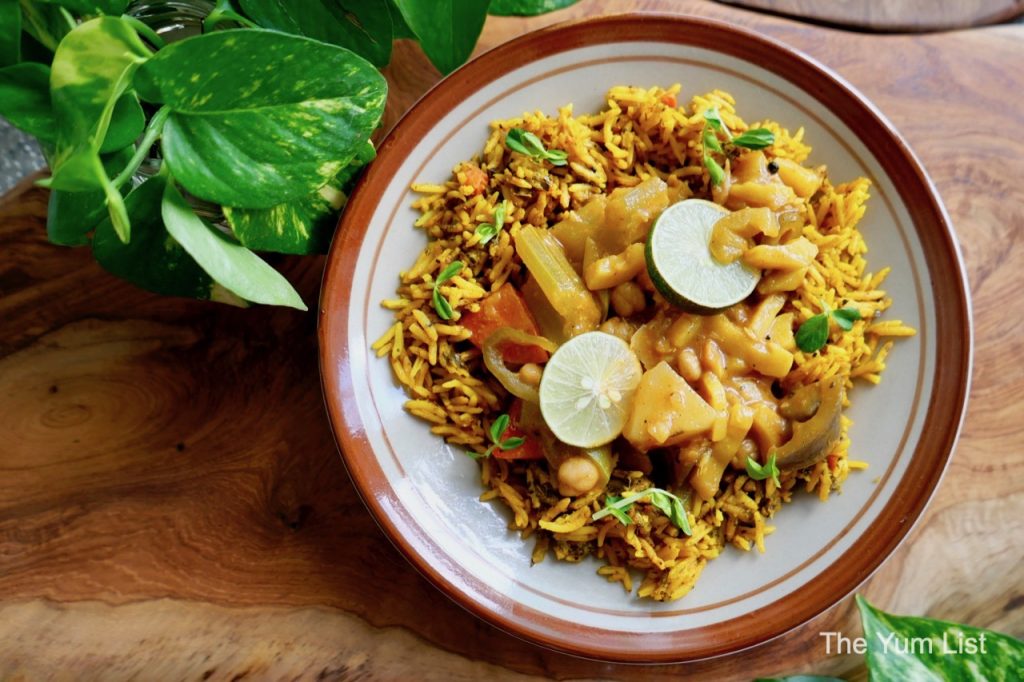 Salad (RM 18) has just been listed on their menu too. This recipe is bright and refreshing with watermelon, kale, feta, walnuts and rocket. It's a lovely light dish seasoned with a lime, poppyseed and mustard dressing. I'd order this again in a heartbeat.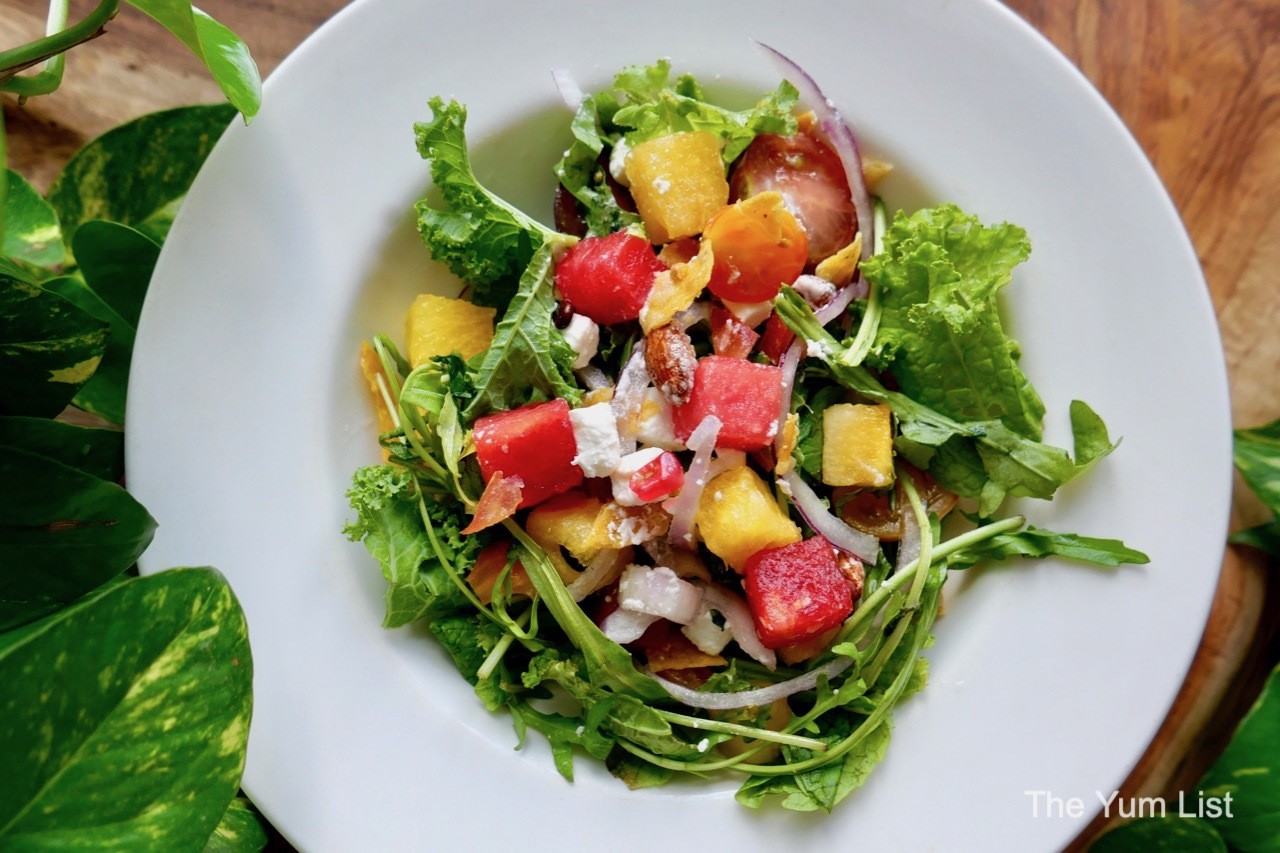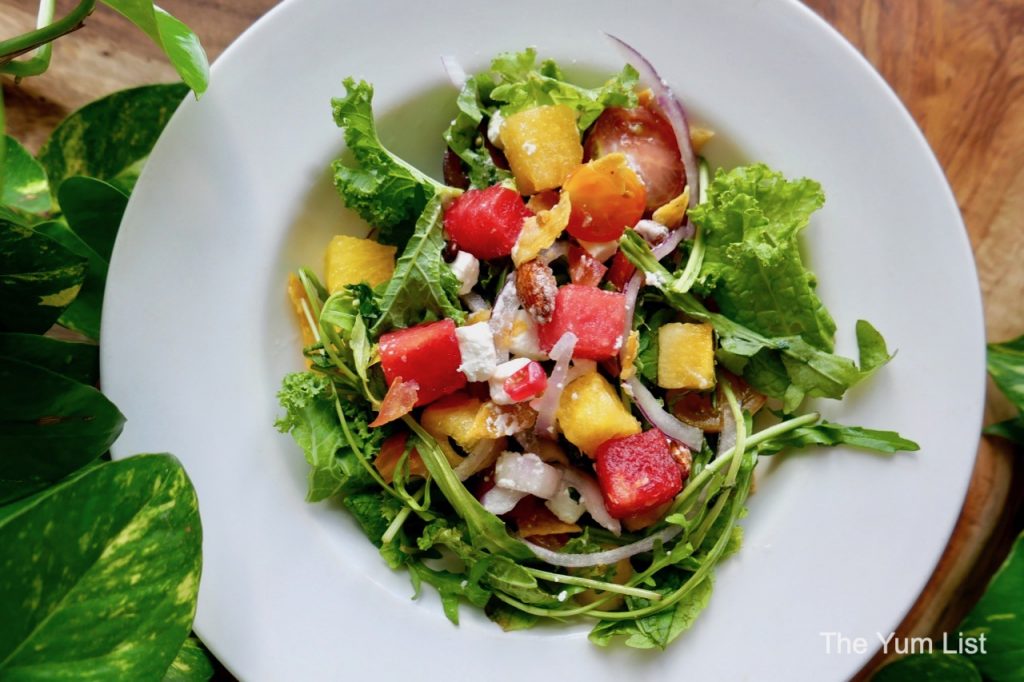 JOLOKO Promotion – Veganuary!
Finally, from mother restaurant JOLOKO, and for all of you attempting to avoid animal products this January, there's the Veganuari Lunchbox (RM45). It's packed with so many of our favourites from the restaurant that we think they should keep it on all year round. There's walnut hummus, eggplant ceviche, fried broccoli, beyond kebab, herb salad and even a special guilt-free treat of avo-choc tart.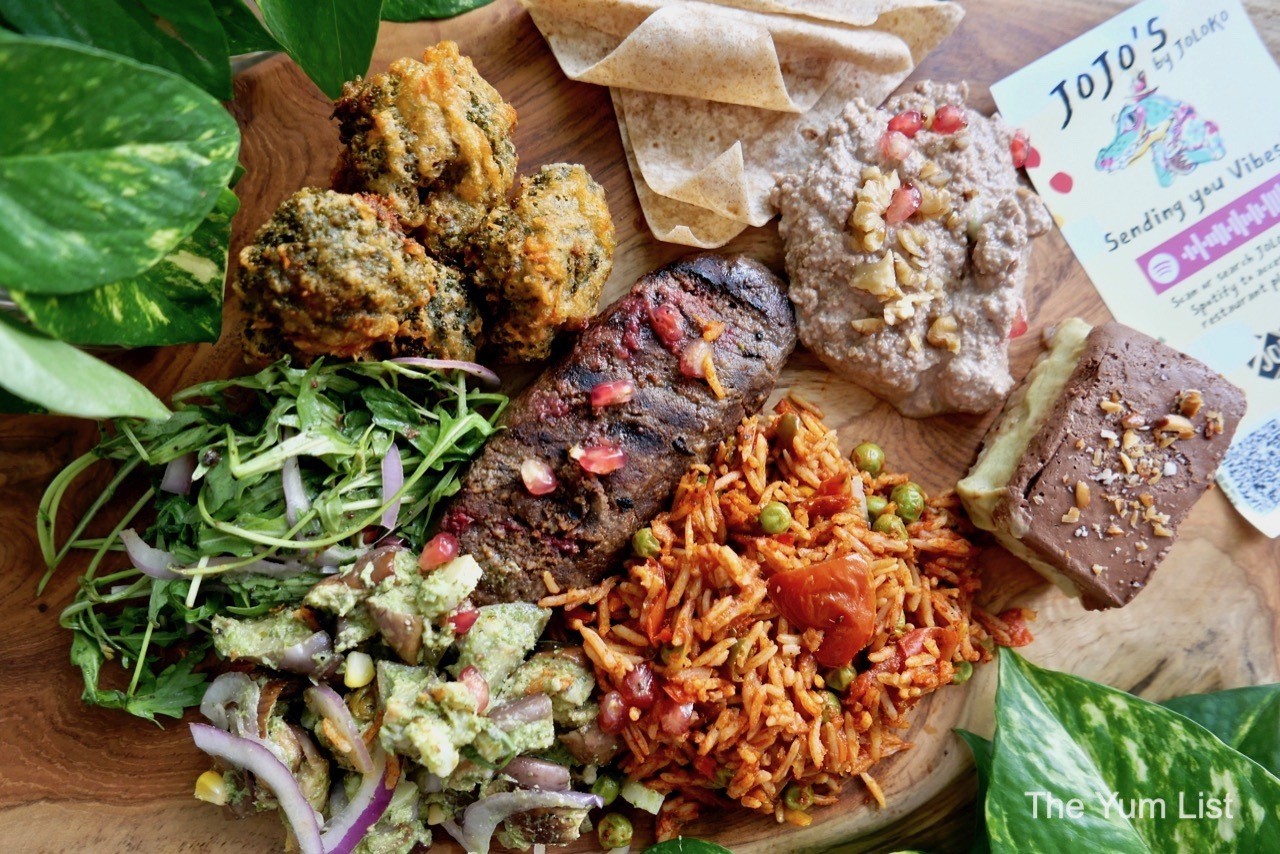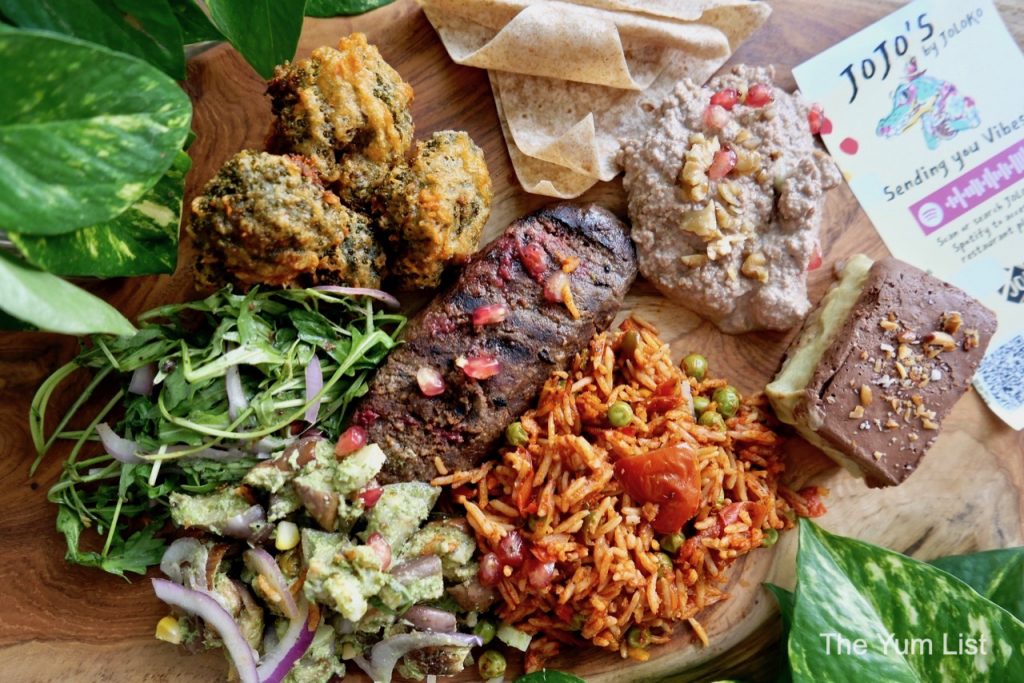 Reasons to order from JOJO's by JOLOKO: satisfying sandwiches (bakes) bursting with Caribbean flavour; loads of vegan options. 
Delivery and takeaway from JOJO's by JOLOKO is available daily from 12 pm until 7 pm via Grab and Beepit. Place an order here: https://joloko.beepit.com/.
JOJO's by JOLOKO
43 Jalan Kamunting,
Dang Wangi (near Heritage Row, between Stripes Hotel & Woo Pin)
Chow Kit, 50300 Kuala Lumpur
+6 03 2694 1100
www.bar-joloko.com
Find more food delivery services in KL here and stay up to date with the latest happenings around Malaysia here and here.