If Only KL Cafe Menu – Takeaway & Delivery 
Monica Tindall
One of our most-loved weekend pleasures used to be going out for brunch. With MCO 2.0. now in place, instead of skipping our Sunday morning pleasure, we've found an alternative. We can now do brunch any day of the week with the takeaway and delivery menu from If Only KL.
If Only KL Café – Menu for Takeaway & Delivery
Brunch
If Only KL is one of our neighbourhood cafes. Located in the leafy suburb of Taman U-Thant, it's a pleasant walk to pick-up up a takeaway order, but their delivery service is convenient too. Actually, if you book directly with the restaurant rather than through an external service provider, the owner himself or one of the staff will do the delivery in person. It's their way of staying connected with the community.
We love an all-day brekkie, so that's the section of the menu that most of our orders come from today. Turkish Eggs (RM 21) is value-for-money with two eggs baked in a homemade tomato sauce. Spinach, capsicum, chickpeas, feta and onions bulk up the recipe, and garlic parsley bread is perfect for mopping up the remains.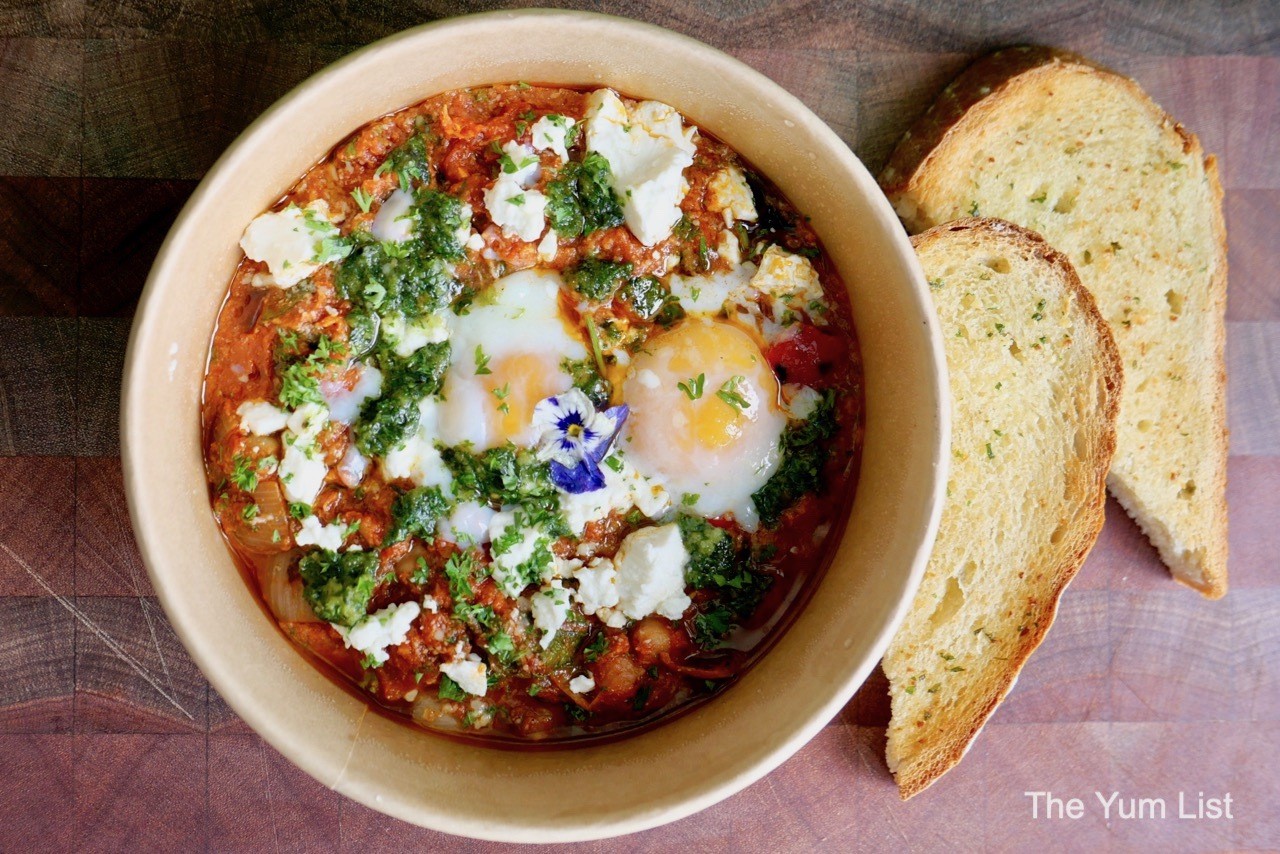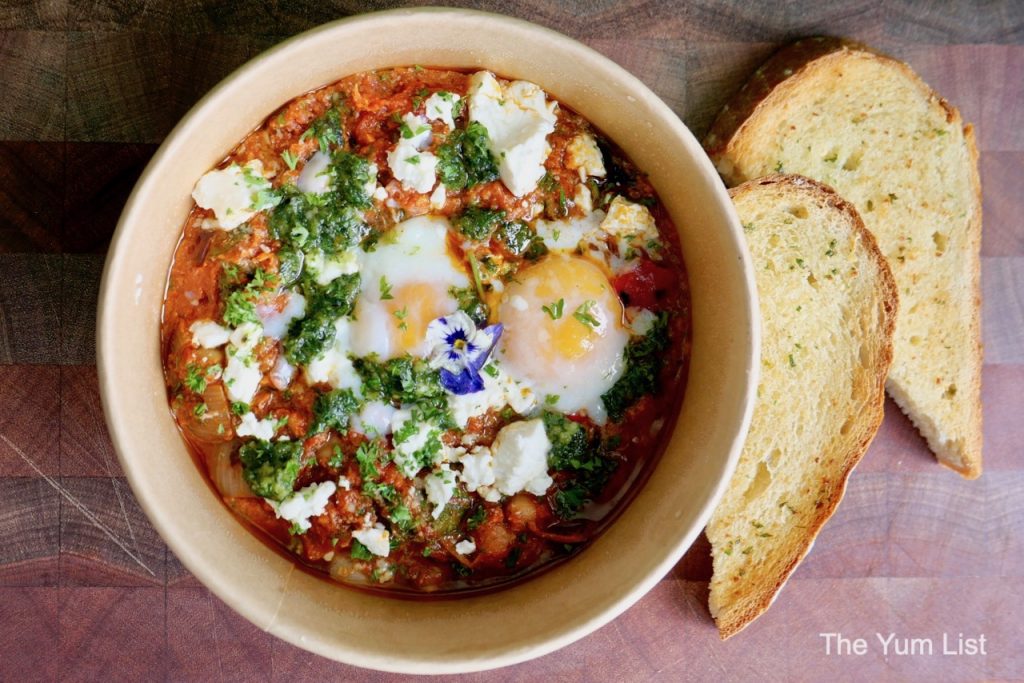 Scrambled Eggs and Avocado Toast (RM 23) is a delicious spin on a classic. Creamy scrambled eggs top toasted sourdough slices. The addition of crispy kale, pumpkin floss and corn add texture and sweetness. There's half an avocado on the side allowing you to eat it separately or smoosh it all together as you please.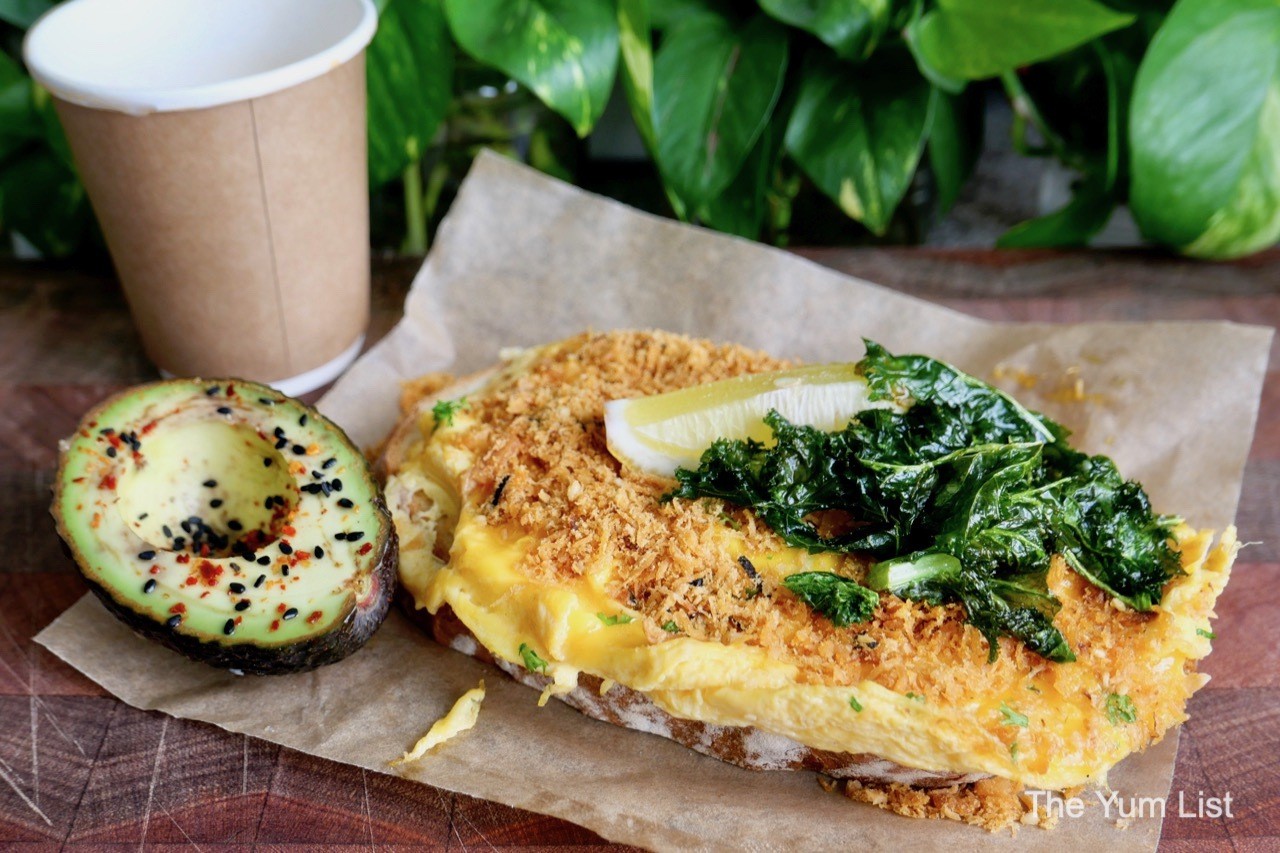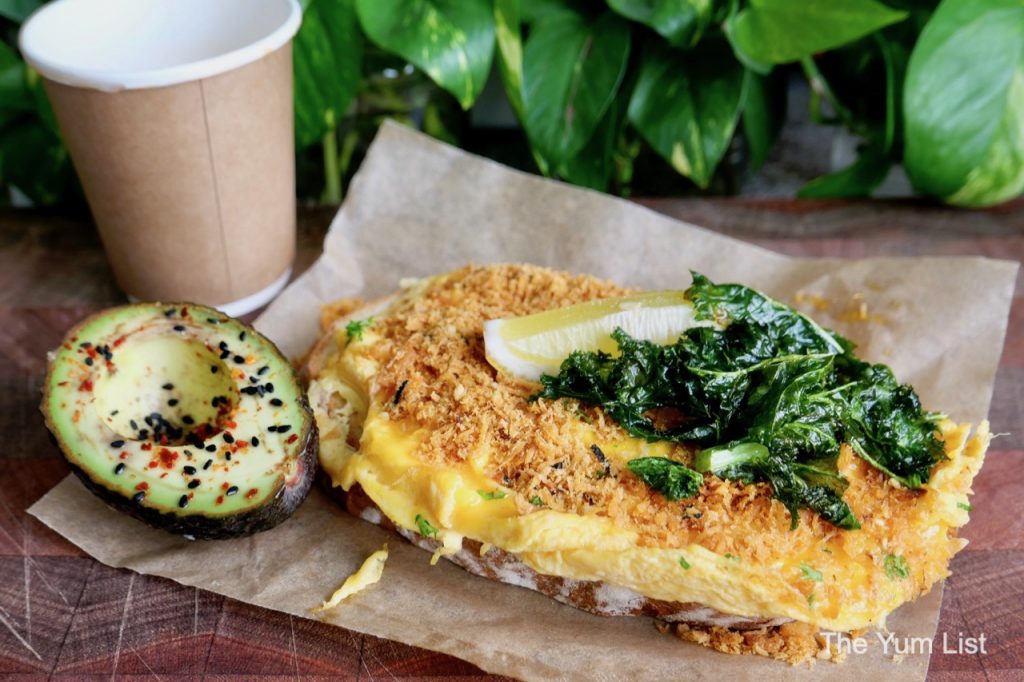 The Mana Bowl (RM22) is one of my favourite items on the menu at If Only KL. I'm particularly fond of the uncommon use of organic maqui berry in the blend. Maqui berry is claimed to have the highest antioxidant level of all fruits, along with all of the associated benefits. These include promoting gut and eye health, lowering LDL cholesterol and controlling blood sugar levels. It's blended together with dragonfruit, mango, strawberry, blueberry and apple juice. It is topped with banana, pineapple, mixed berry granola, goji berries, organic chia seeds and raw organic Kelulut honey. So delicious.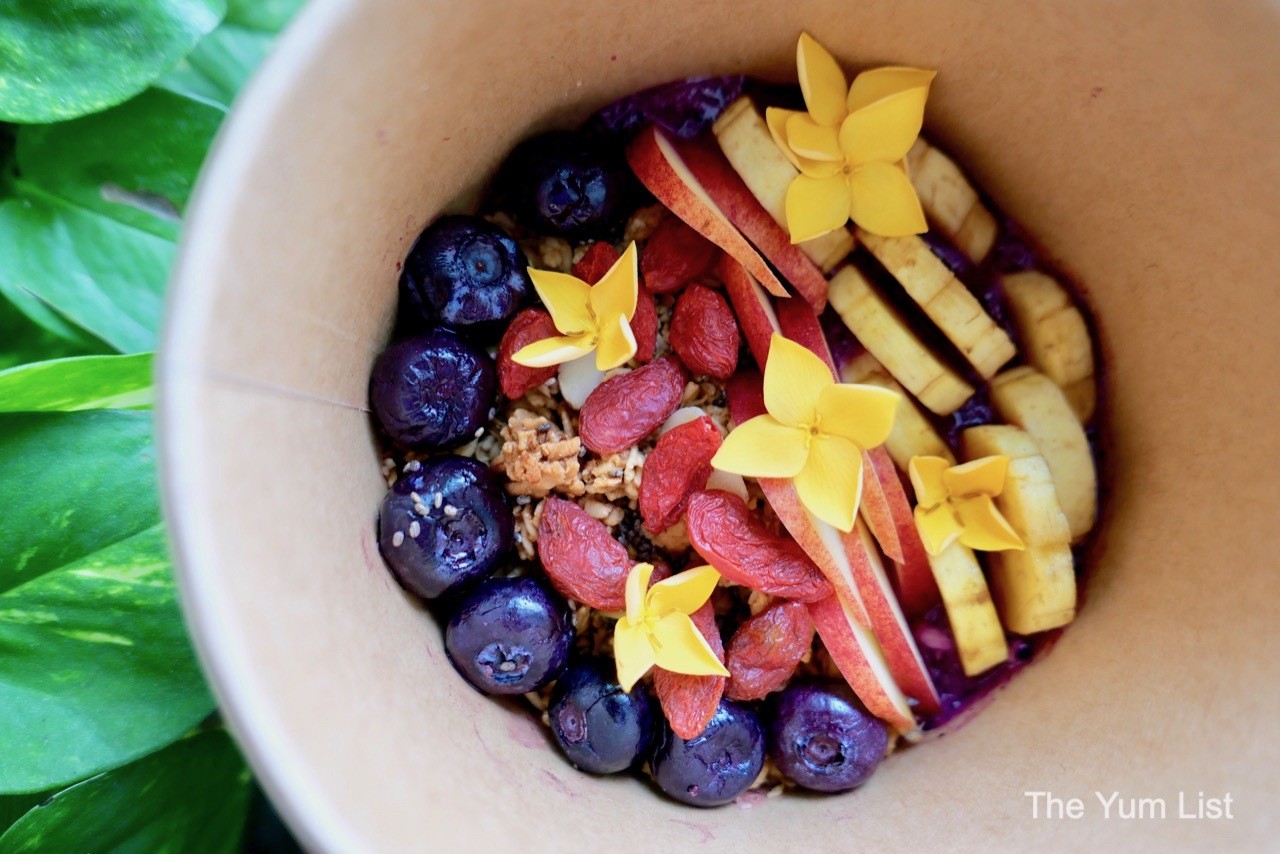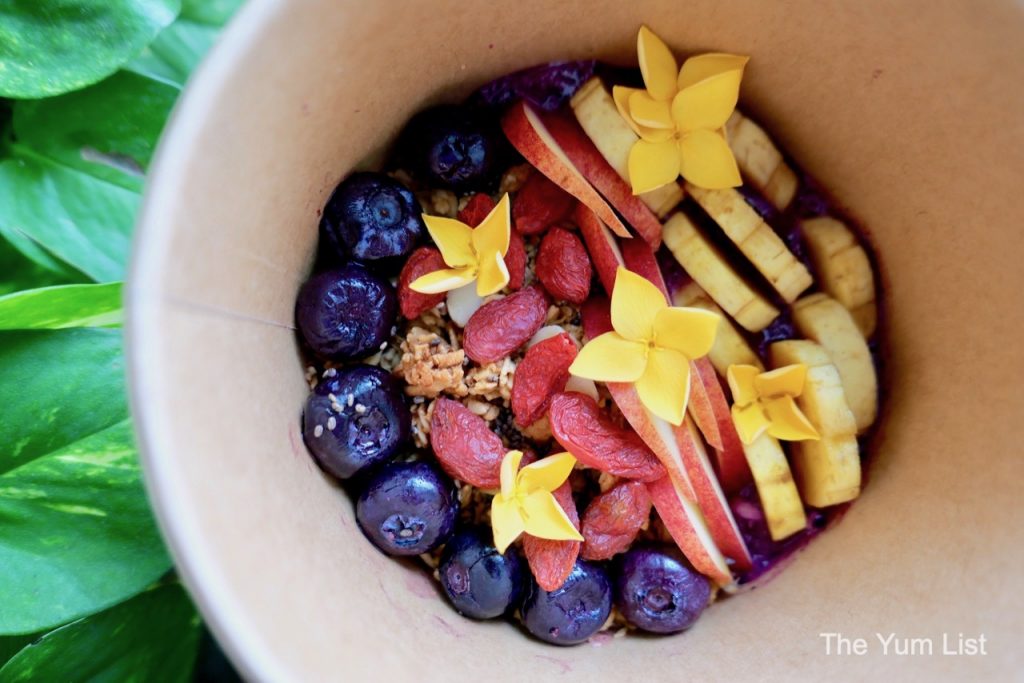 Lunch
Of course, we think brekkie dishes are great any time of day but If Only KL's lunch menu is just as tempting. The Summer Salad (RM 20) is a bountiful bowl of mesclun, orange slices, almond, cherry tomatoes, baby radish, avocado, quinoa and walnuts. It's seasoned with an orange vinaigrette, which gifts a lovely citrus finish.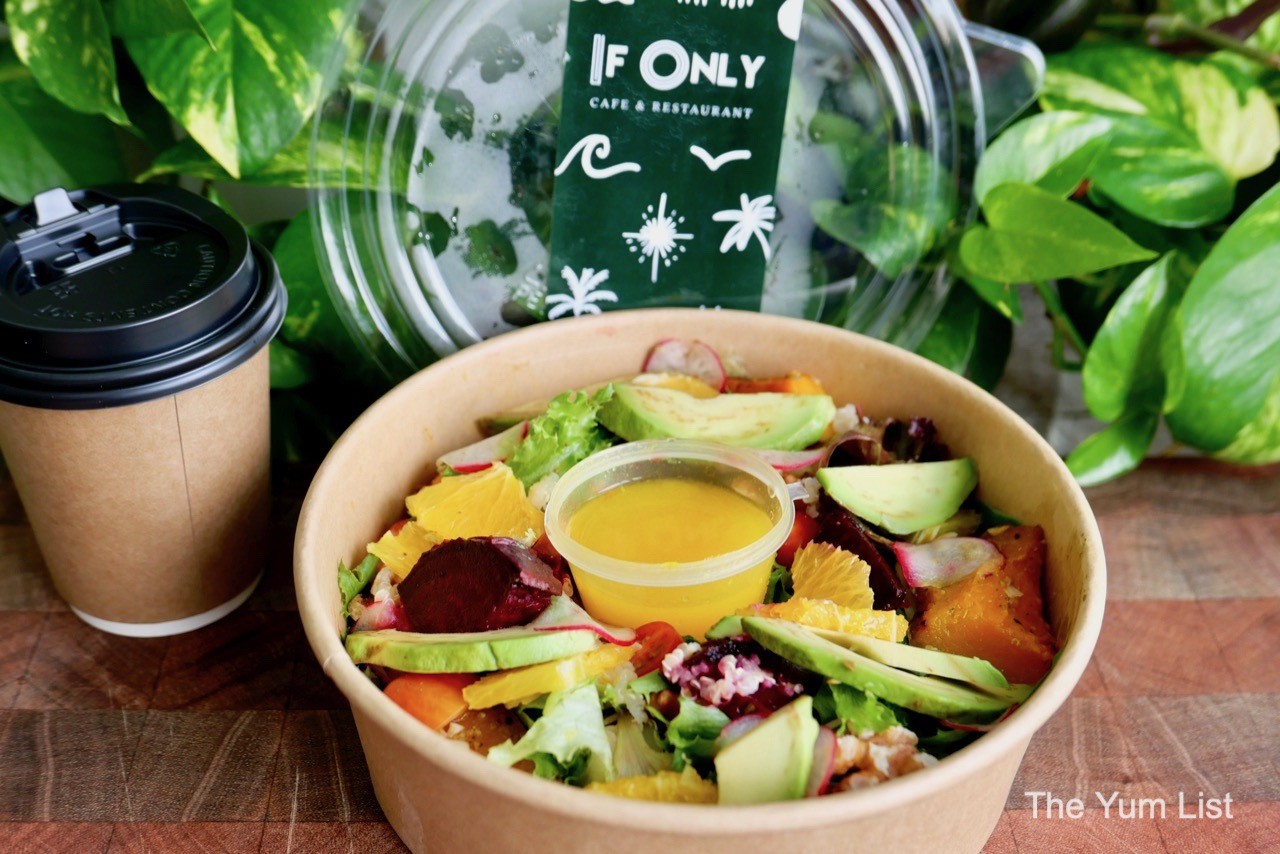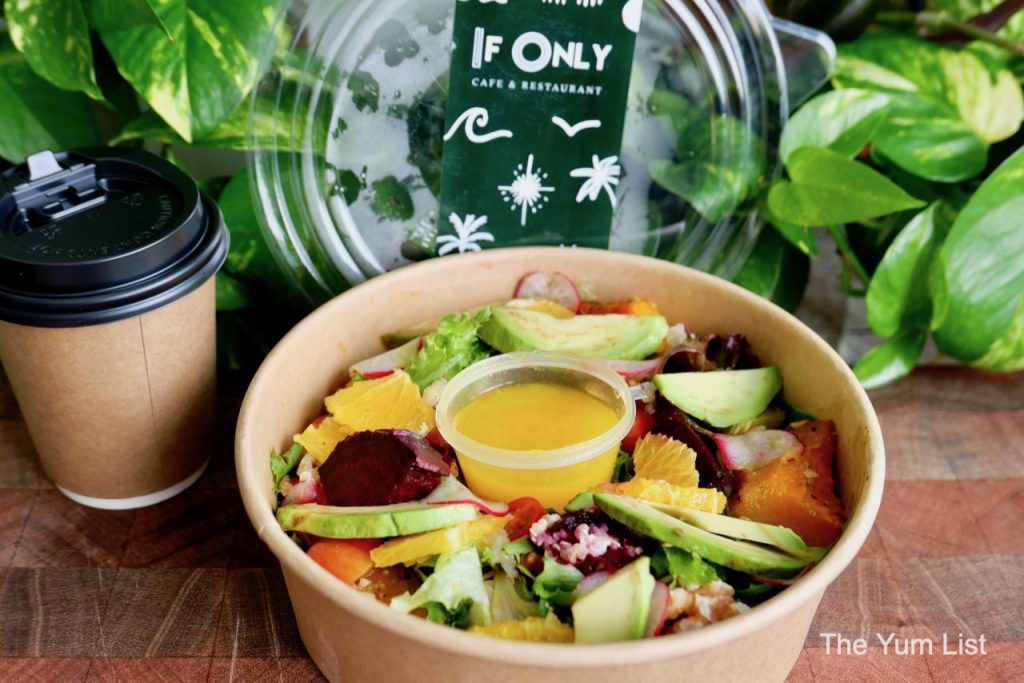 For something hearty and guaranteed to fill even the largest of stomachs, you can't go past the Reuben Sandwich (RM 35). It features the chef's signature corned beef accompanied by cabbage slaw, cheese sauce and beef jus. All of this goodness is served as an open sandwich atop a thick slice of the house-made country loaf. Tomato salsa salad provides some light relief.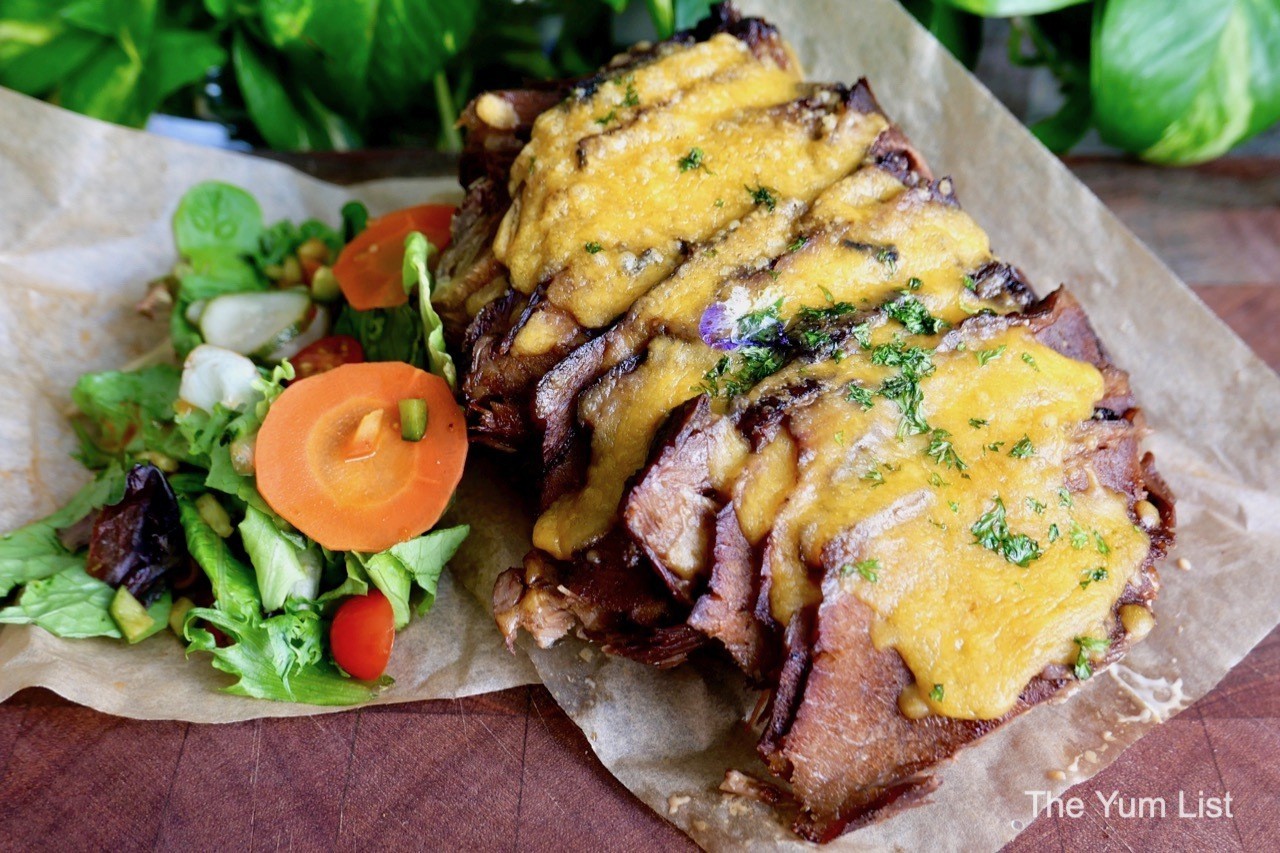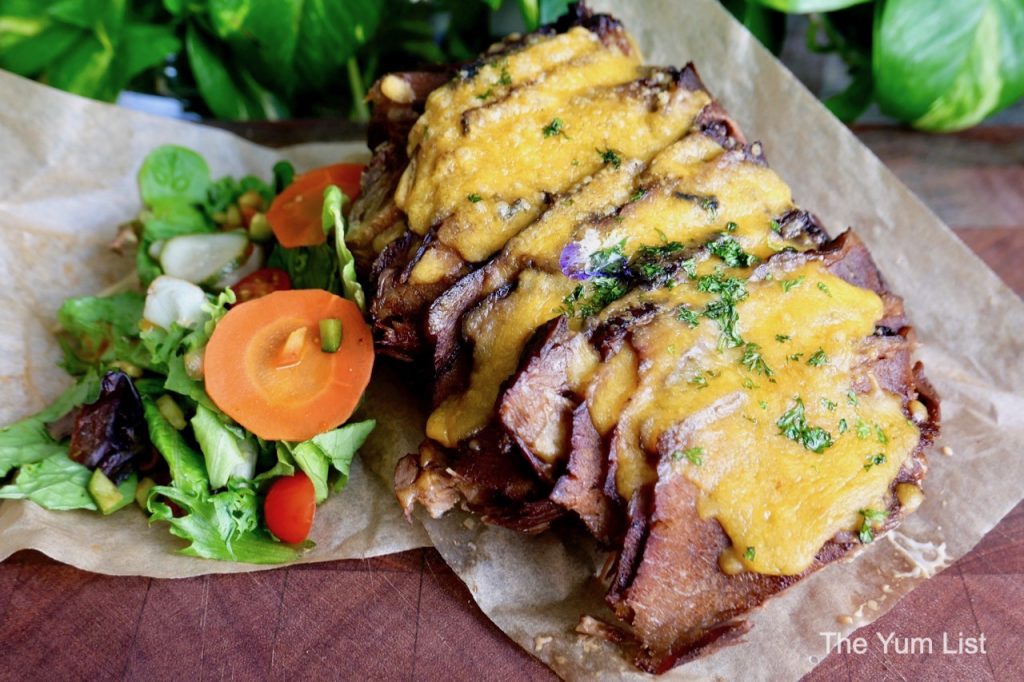 If Only KL – Drinks
For sure, our brunch must be chaperoned by coffee. We ease into the day with two espresso-based milk coffees, a Flat White (RM 12) and a Barista Latte (RM 12). The latter has a bit more oomph than a regular latte with more coffee and less milk. I didn't ask, but I'm guessing it's what's we consider an Aussie latte – always with a double espresso shot.
Lastly, we conclude with Coco Aloha (RM 15), a fresh drink with a splash of local vibrancy. Coconut water is coloured with butterfly pea tea and freshened with lime. A ring of coconut flesh acts as an edible garnish. It's both pretty and refreshing.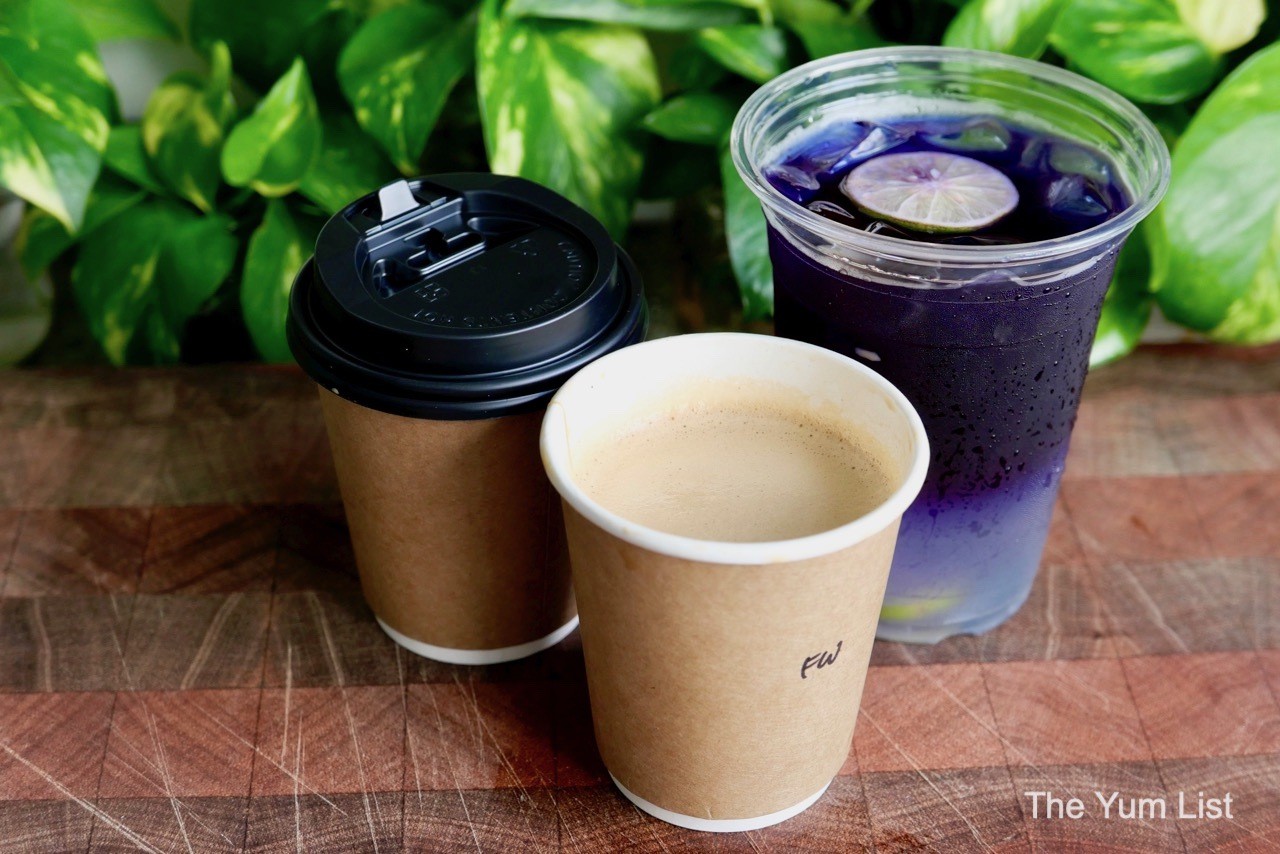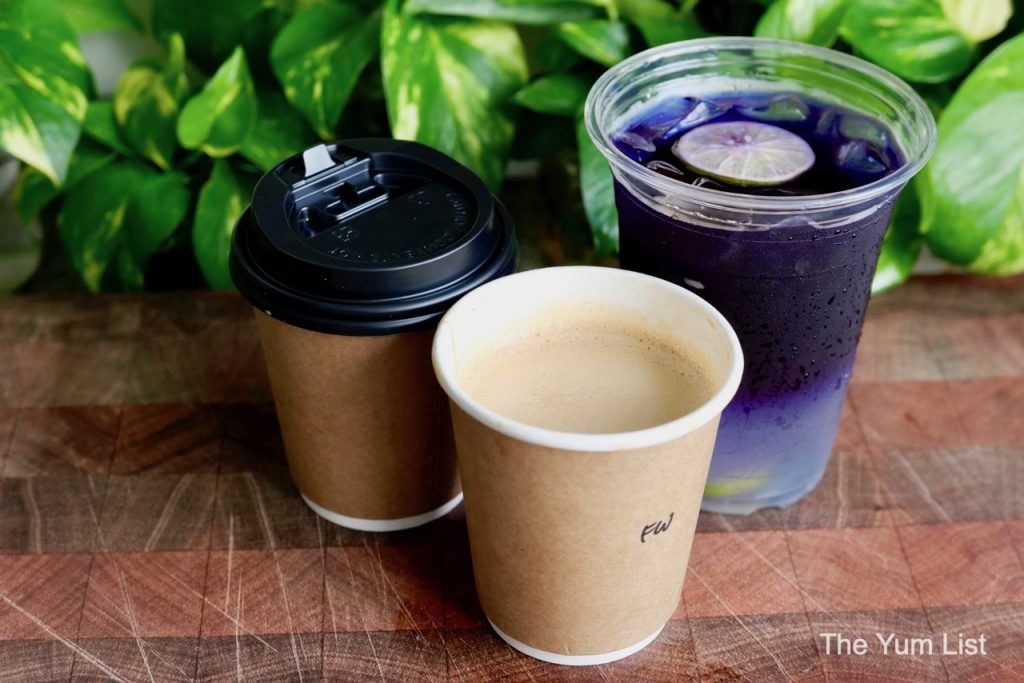 Reasons to order from If Only KL Cafe: an excellent brunch menu to enjoy even when you can't go about café hopping; everything we had together I would order again but if you have to choose, don't miss the Mana Smoothie Bowl and carnivores would do well to order the Reuben Sandwich.
If Only KL Cafe
Ground Floor Regal House
1 Jalan U-Thant, Taman U-Thant
55000 Kuala Lumpur, Malaysia
+6 03 2181 2882
+6 017 288 2243
[email protected]
www.facebook.com/IfOnlyKL
If Only KL Cafe Operation Hours
Daily 9 am – 7 pm
Find more food delivery services in KL here and stay up to date with the latest happenings around Malaysia here and here.