Tacos Kuala Lumpur
Monica Tindall
The pandemic hasn't been all bad. Some good has come out of it such as tacos delivered to my door! For the duration of MCO 2.0, Pisco Bar has produced a compact menu focusing on the Mexican culinary tradition of the taco. With limited access to Mexican food in Kuala Lumpur, we're delighted with this tasty development.
Tacos Kuala Lumpur – Pisco Bar
We start with one of Mexico's most famous recipes, Tacos al Pastor (RM 28+, header photo). Slow-roasted pork shoulder sits with Mexican chillies, spices, grilled pineapple and salsa verde. Influenced by Lebanese immigrants and lamb shawarma preparation, this taco combines both indigenous spices and those from the Middle East to make one tasty combo.
Chorizo Tacos (RM 26+) is one of the tastiest orders on the taco menu at Pisco Bar Kuala Lumpur. They're filled with Spanish smoked chorizo which is bursting with flavour. You only need a few slices of these sausages to fill the mouth with an awesome sweet and savoury oomph. Crispy fried onions, coriander and homemade slaw, top them off.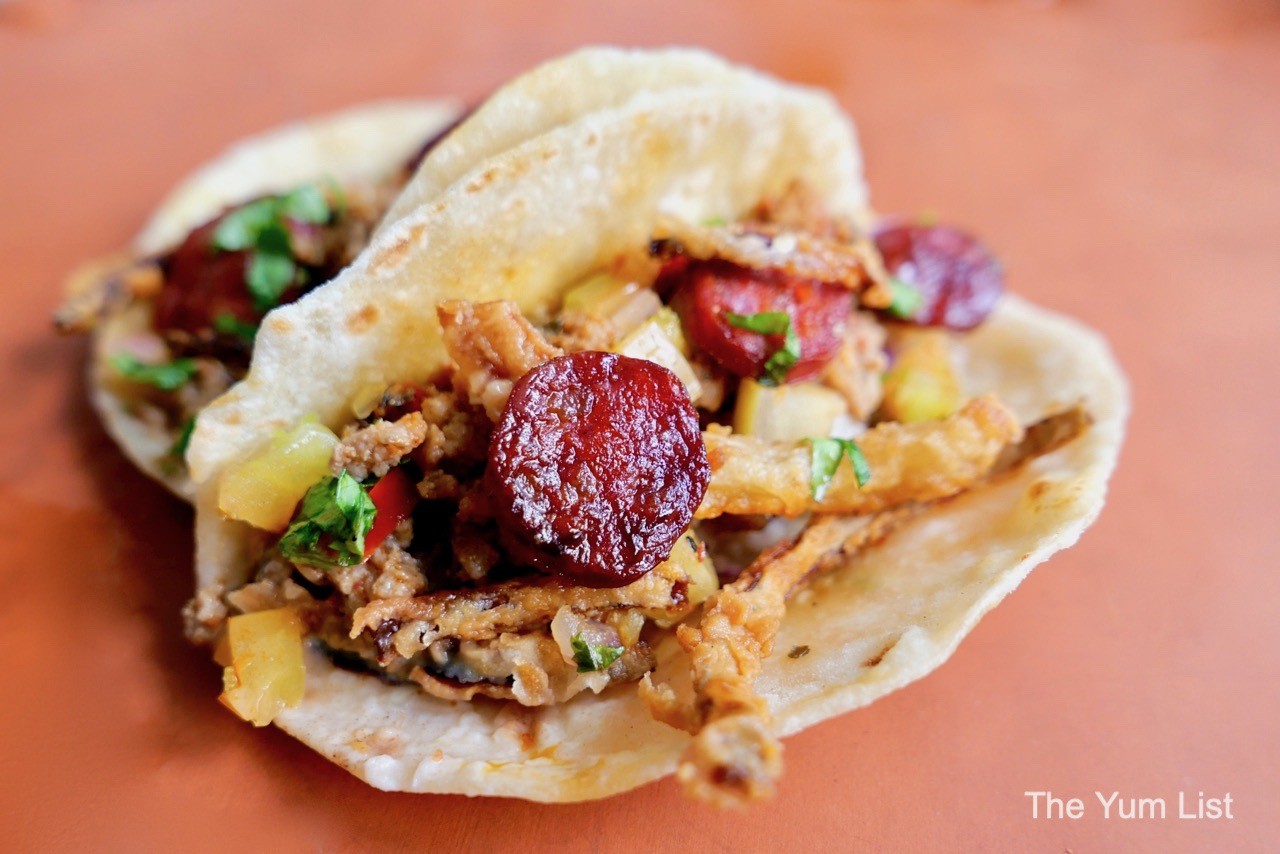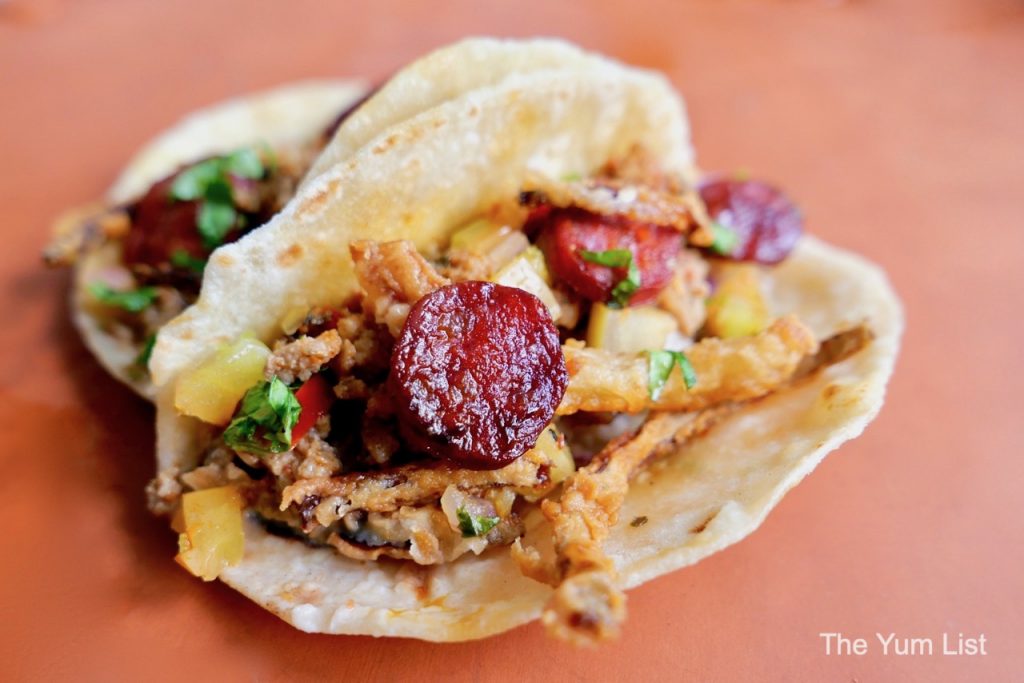 A plump piece of beer-battered seabass fills the Fish Tacos (RM 28+). Kaffir lime, red radish, pico de gallo, homemade slaw and salsa verde make perfect companions providing acidity and a lift to the deep-fried batter.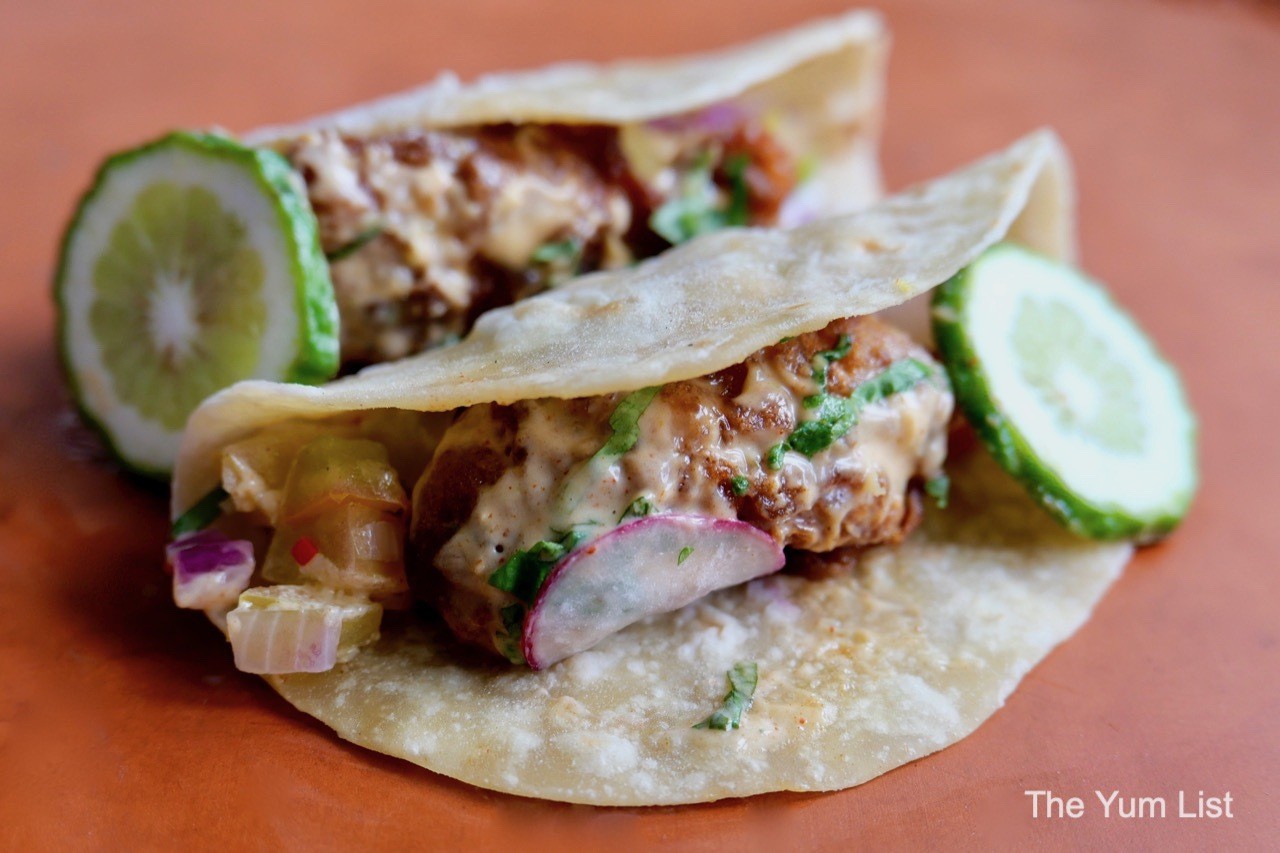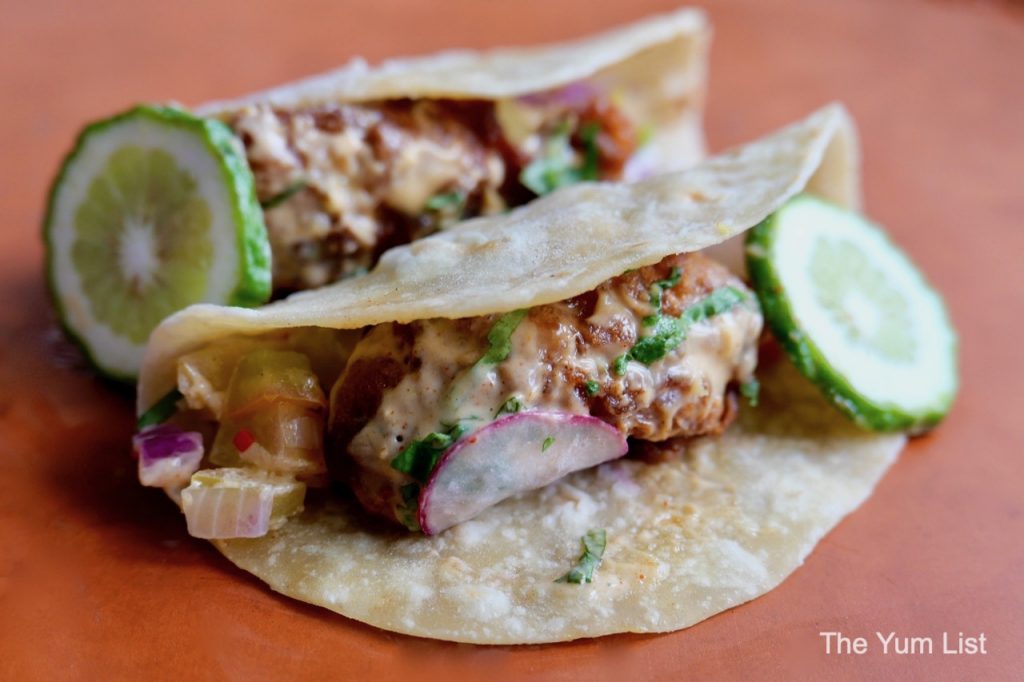 Sure to be a winning mix for many, are the Beef Tacos with Mango Salsa (RM 30+). Australian beef tenderloin provides a rich base. Mango, avocado and sour cream both lighten and enrich the profile with a fruity and creamy finish.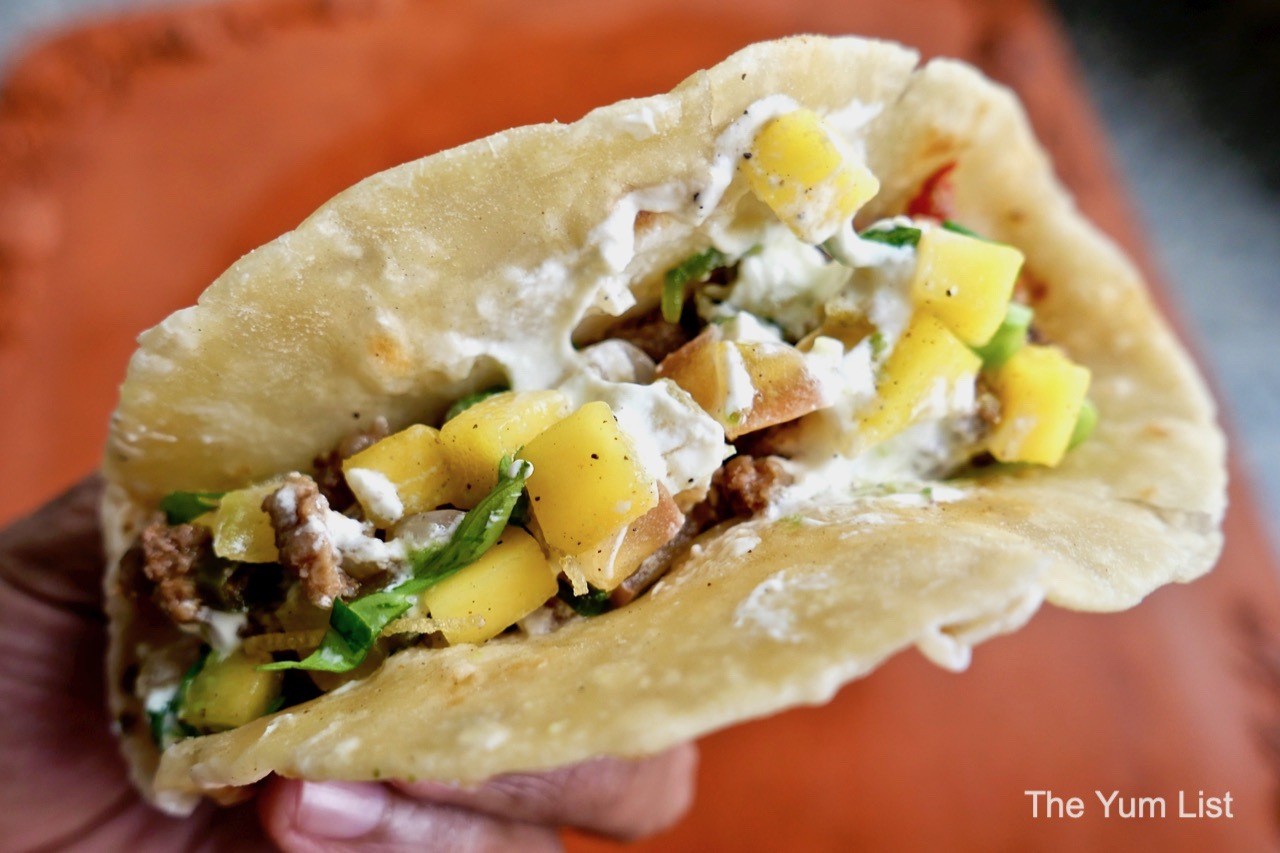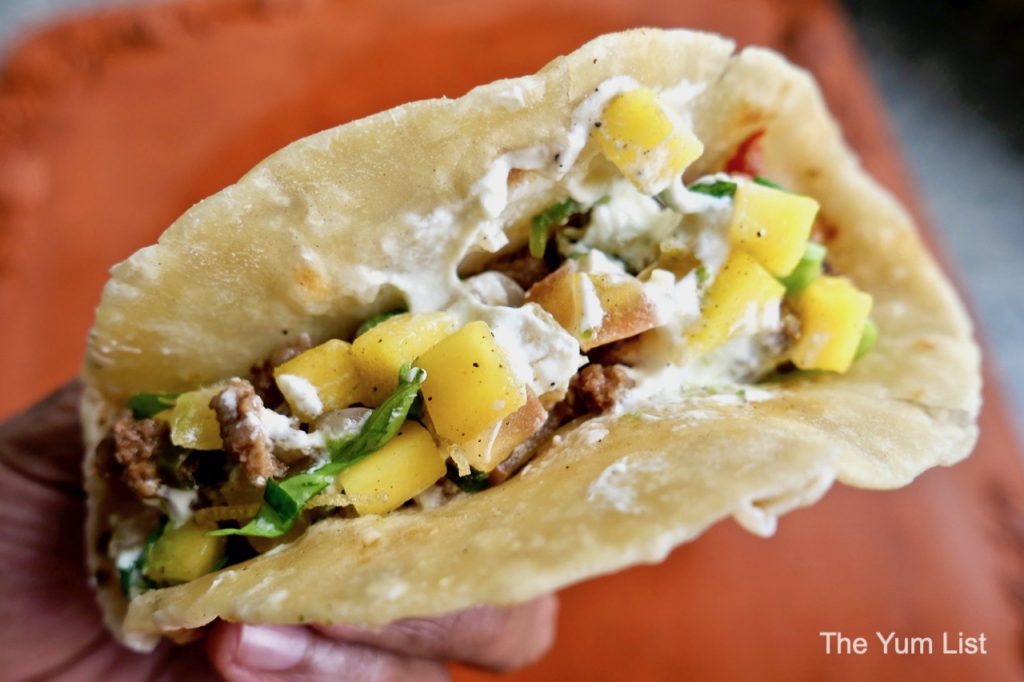 The Spicy Cream Chicken Tacos (RM 25+) are an original combination. Spicy creamed chicken is accompanied by shoestring potatoes, capsicum, pickled onions and slaw. There's a satisfying blend of cream and crunch in these bites.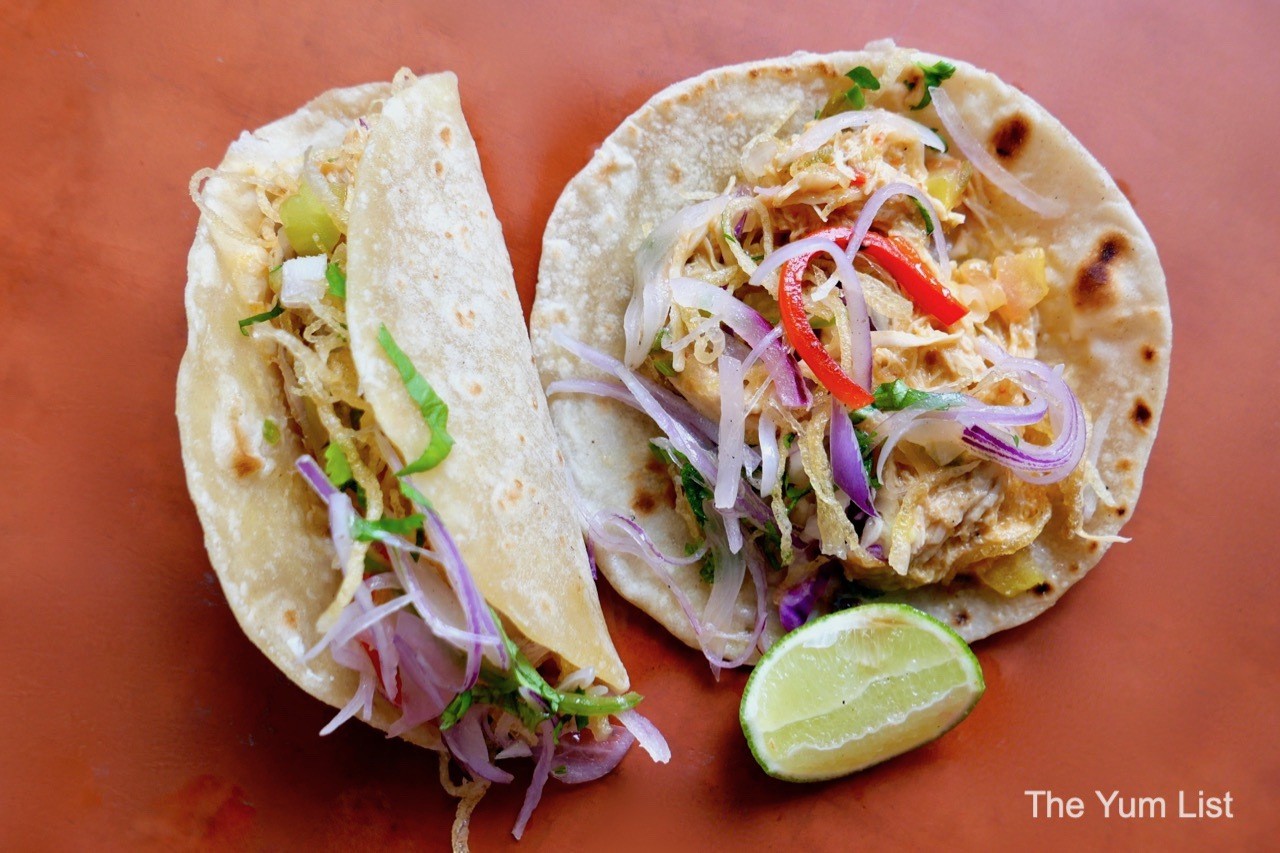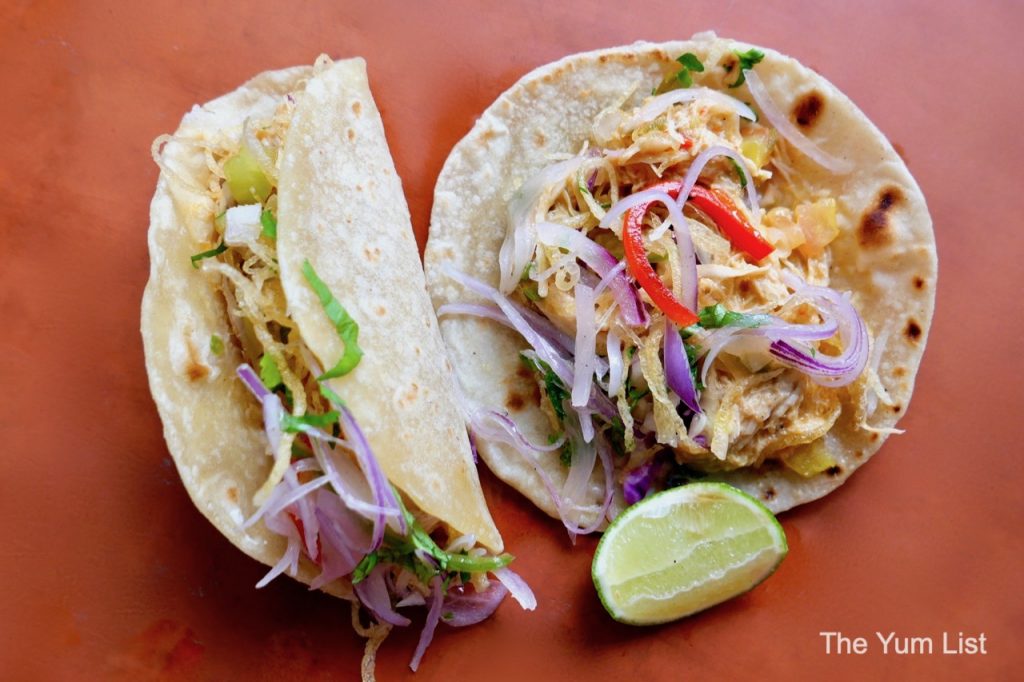 Lastly, and not surprisingly not my favourite is the Jackfruit Tacos (RM 25+). While I appreciate vegan options, I have yet to develop a fondness for the pungent fruit. For those who don't mind the distinctive taste and odour I find reminiscent of durian, you mind find the marriage of jackfruit, cashew cheese, kale, pico de gallo and lime highly alluring. On the other hand, Hubby has no complaints and polishes them both off in near two bites.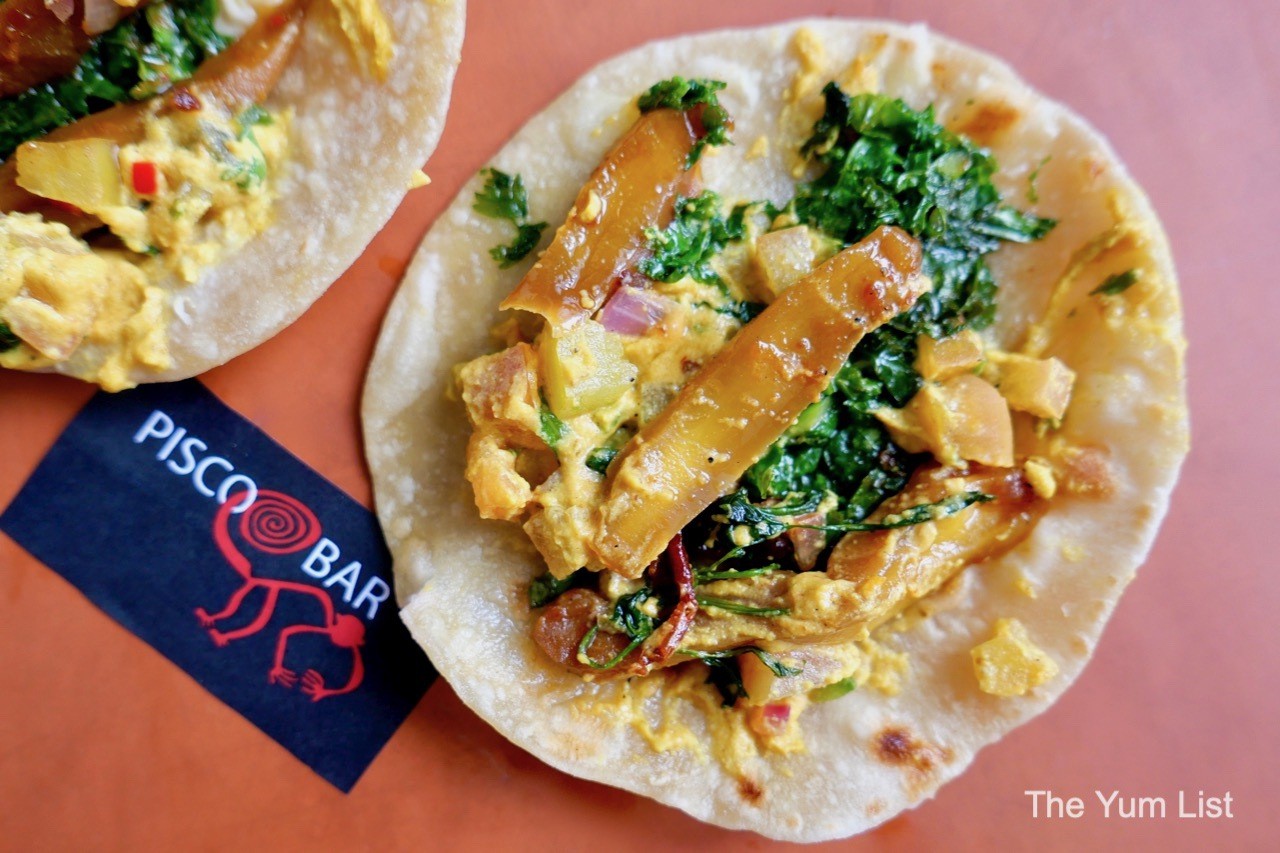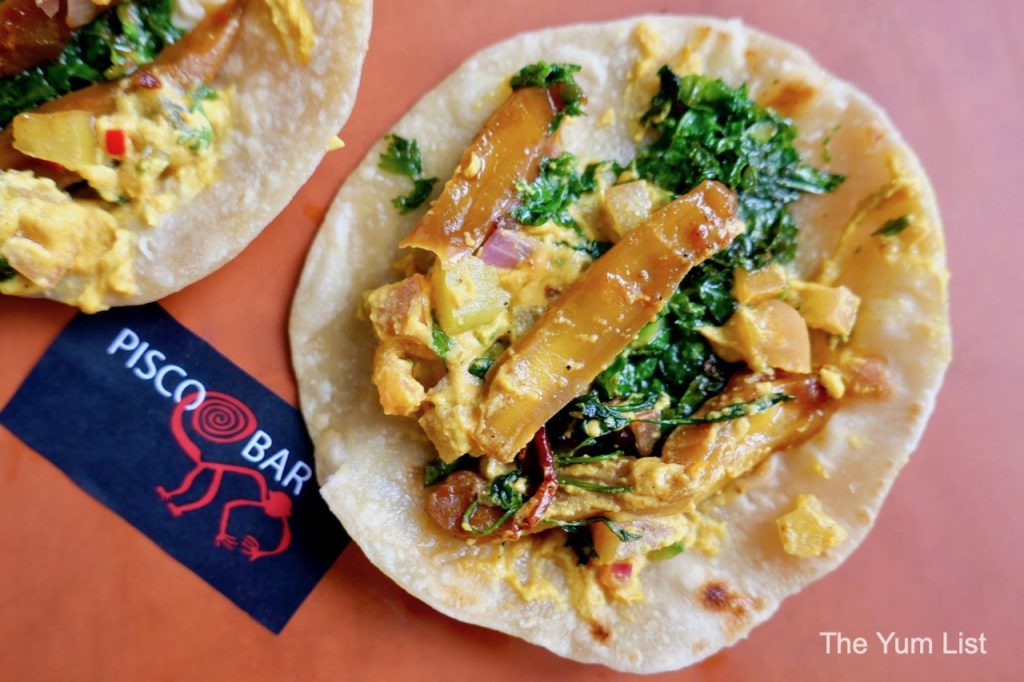 Order tacos in Kuala Lumpur here or call the team at Pisco Bar on +6012-2062237 to arrange delivery.
Operating Hours
Daily: 12 noon – 8 pm
Find more food delivery services in KL here and stay up to date with the latest happenings around Malaysia here and here.