TPC Kuala Lumpur Food Delivery Menu
Monica Tindall
Nothing can entirely replace the stunning views from TPC Kuala Lumpur. Still, a food delivery soon has us reminiscing about lazy days gazing over the golf course from the terrace. Currently, the kitchen team have both a ready-to-cook and a takeaway menu available. (And, with the latest government announcement will also reopen for tables of two today.)
TPC Kuala Lumpur Food Delivery – Ready to Cook Menu
The ready to cook menu has all the necessary cleaning, cutting and marinating done for you but is delivered raw. All you have to do is follow the instructions provides to either pan-fry or oven-bake your chosen meal. Members receive a significant discount, but in general, prices are reasonable even without the club reduction.
Several options are available, but we like simplicity, so choose a Grilled Lamb Chop (RM 26++/RM31.20++ – member/ non-member) and a Garlic Paprika Roasted Whole Chicken (RM 45++/RM54++). The former arrives marinated in Dijon mustard with separate containers of mushroom sauce and steamed veg. It's super easy to put together. All we do is fry the meat for a few minutes and reheat the sauce and veg. Dinner is on our table in five minutes, and it has the benefit of being piping hot, straight from the pan.
The chicken is seasoned and arrives with black pepper sauce on the side. While you need about an hour for this meal to be ready, the actual work time is only a couple of minutes. Remove the plastic covering and put the aluminium tray directly in the oven. The gravy has a good heat to it due to chunks of black peppercorns.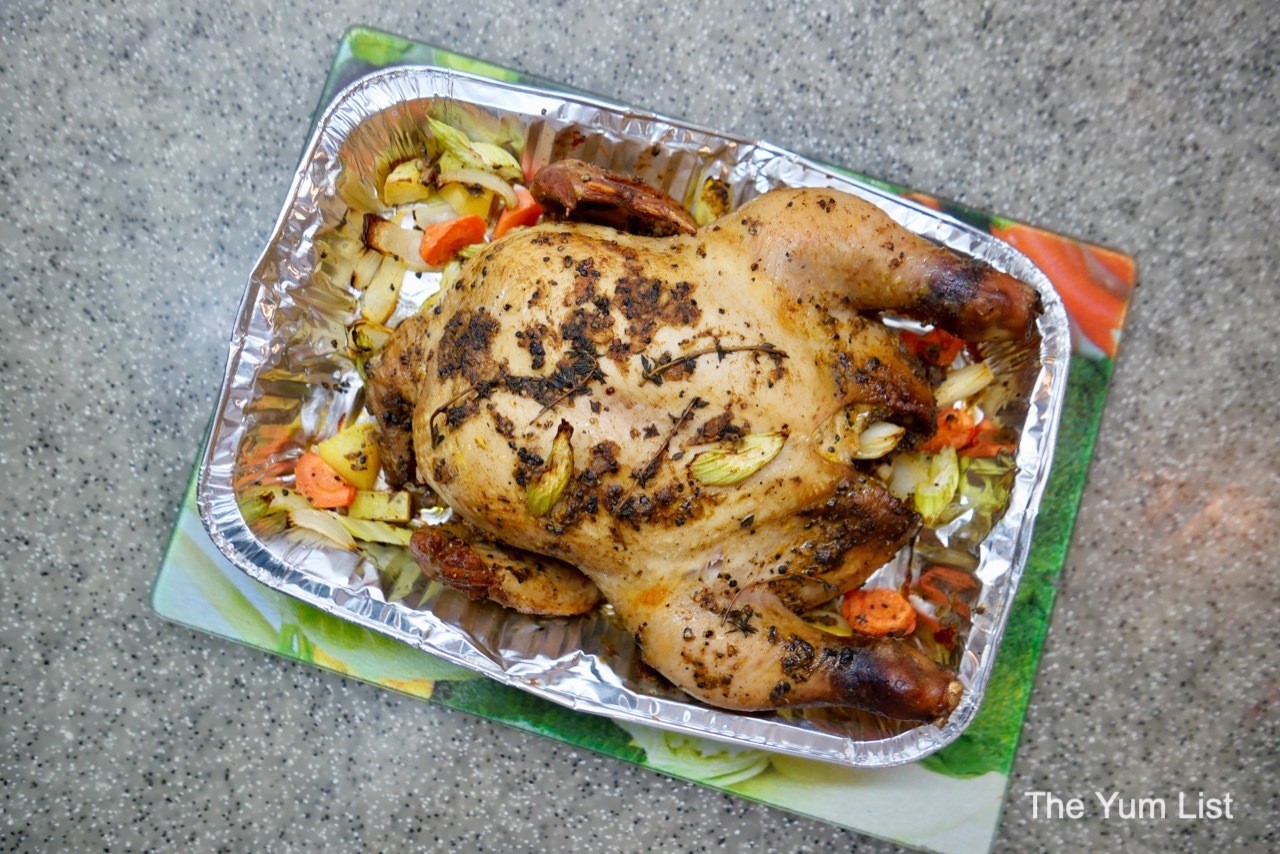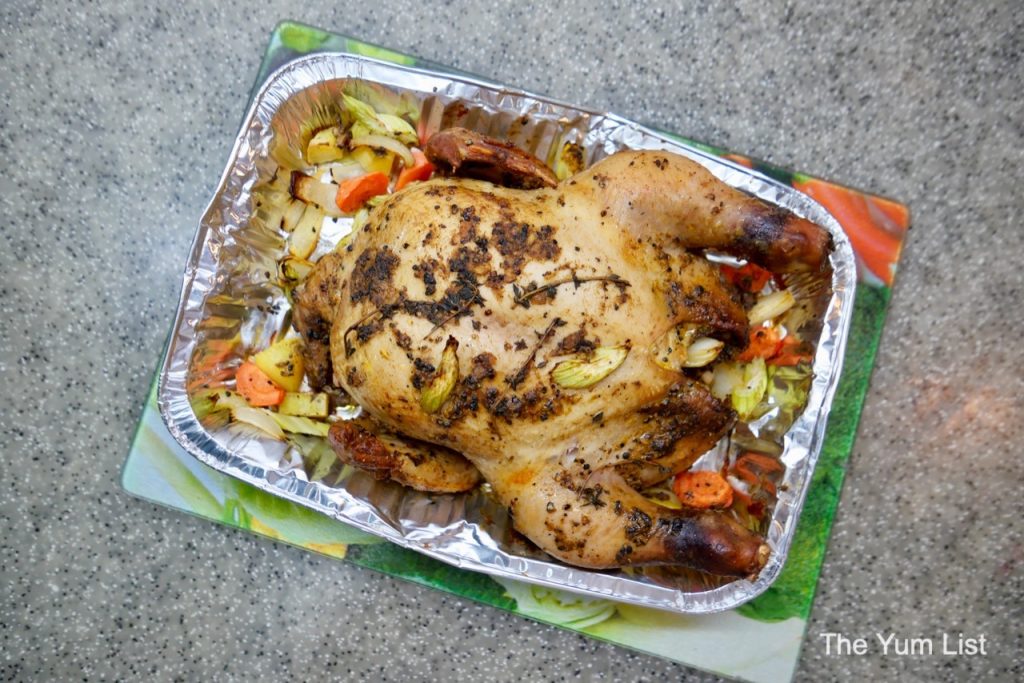 Takeaway & Delivery Menu
For those wanting zero work, TPC Kuala Lumpur has a regular takeaway menu with seasonal specials. The standing collection includes lots of local favourites. Today, though, we try some of the February highlights.
First up, we're happy to see a vegetarian option for Yee Sang (RM 60++/ 72++), a Lunar New Year recipe. It's a vibrant round plate of fresh and preserved shredded vegetables with seeds, crackers and sauce provided apart so that each maintains its liveliness. The sweet plum sauce is superbly thick and sticky. I heat it just a touch before tossing it through.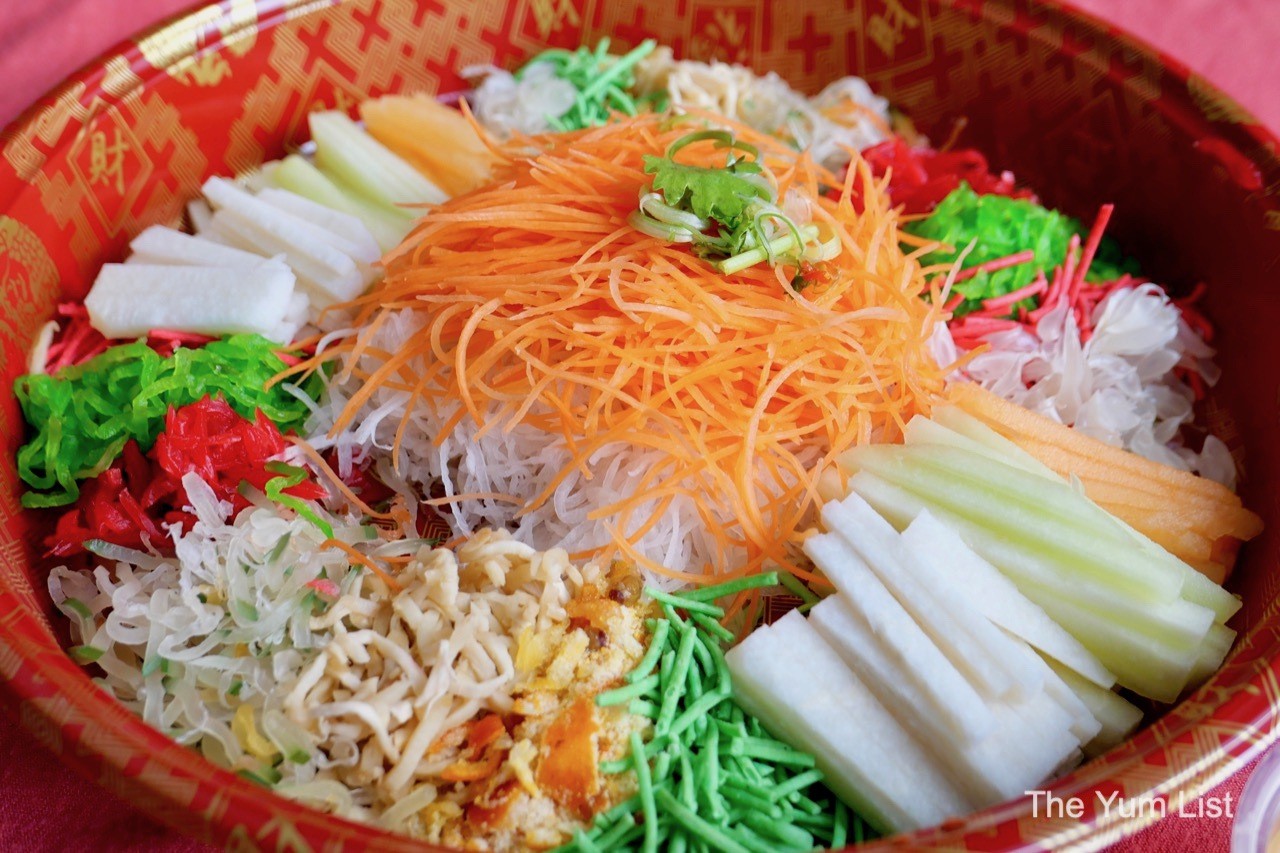 Grilled Salmon Florentine (RM 35++/42++) is our last savoury item from TPC Kuala Lumpur's delivery menu. The fish, vegetables, Florentine sauce and pea puree each come in separate containers, allowing you to plate it as you please. The best bit is the creamy spinach sauce, which gets scooped over the top.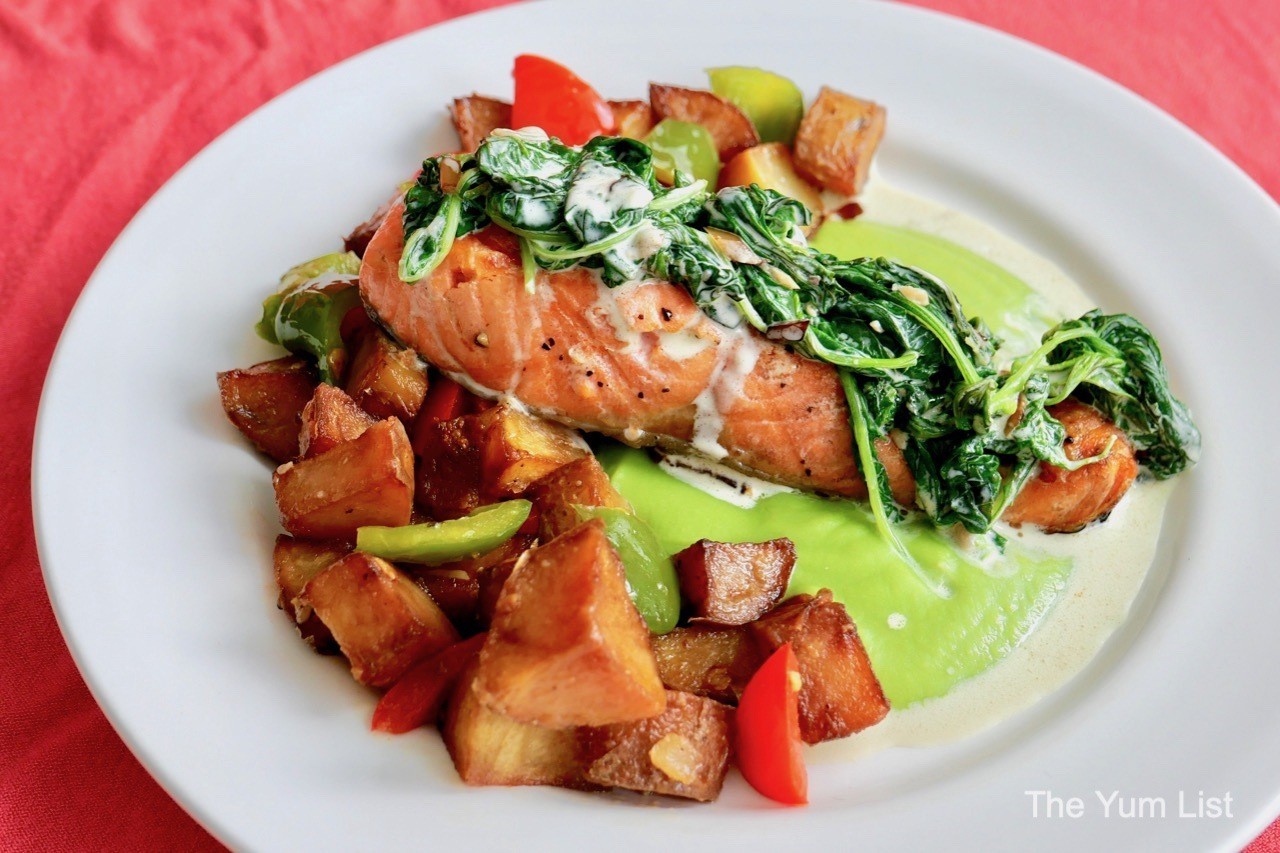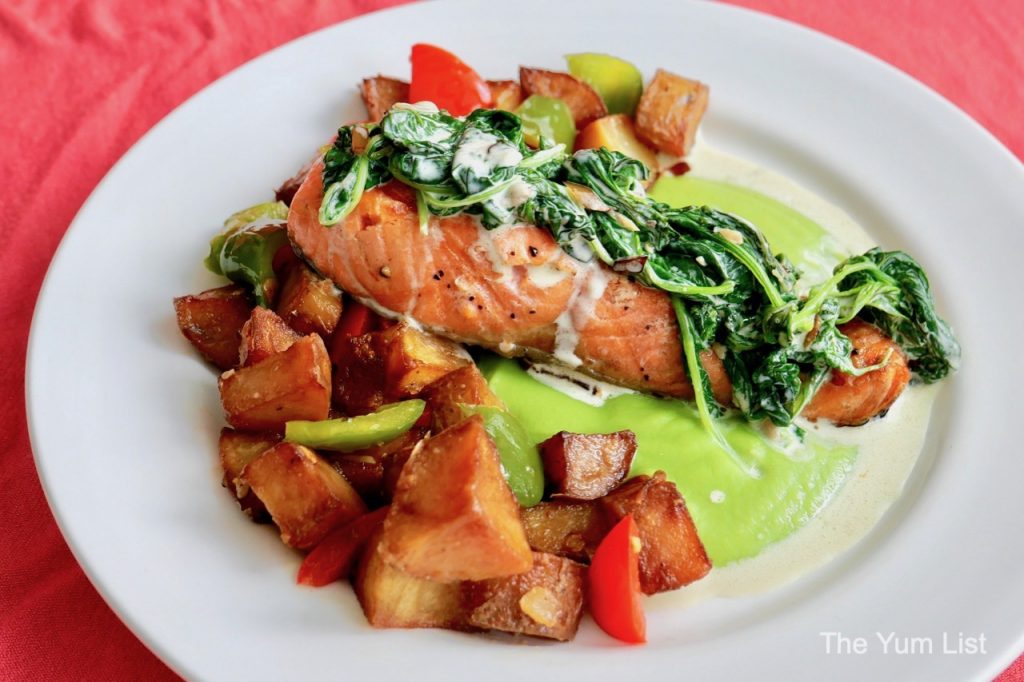 Red Velvet Cake (RM 8++/ RM 10++) completes the meal with a home-baked feel. It's a light cake moistened with a thin middle layer and top of cream cheese.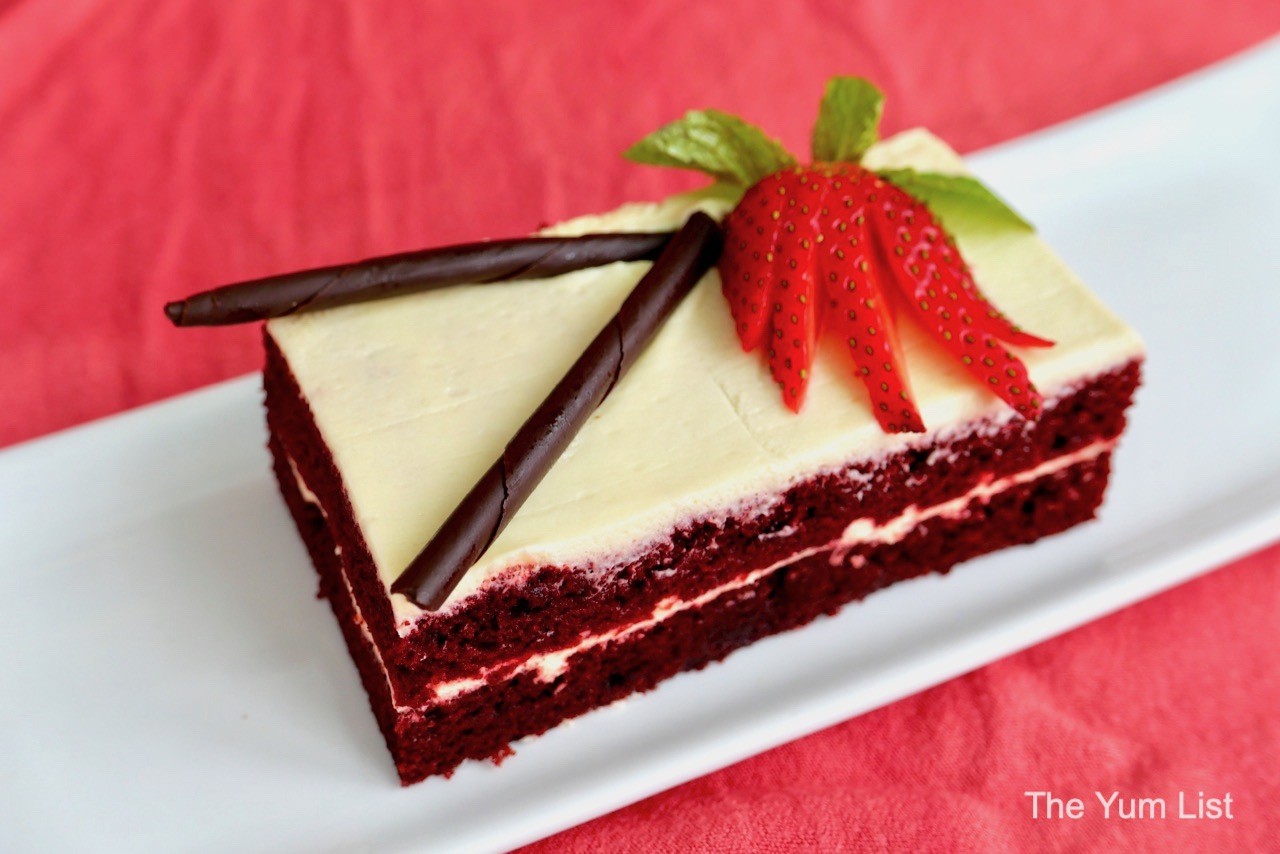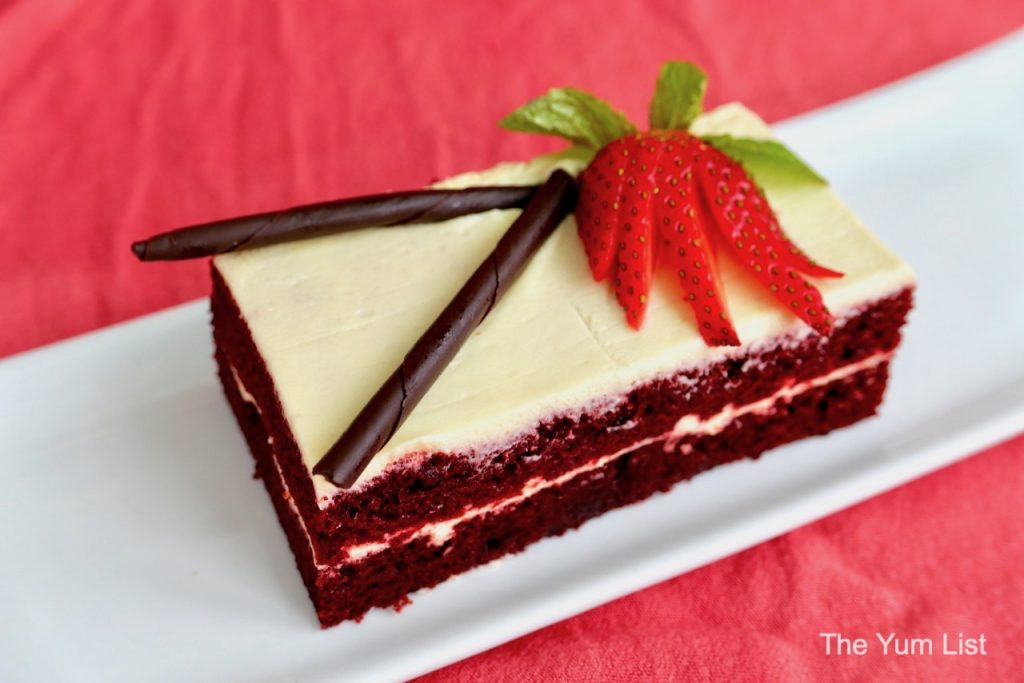 Wine
Wine is reasonably priced, and it's super convenient to order everything for a meal at one time. The Goose, Pinot Noir 2013, (RM90++) from South Africa goes well with the mushroom sauce on our lamb and the roasted chicken and pepper gravy. It's a lighter style wine, and with its high acidity does well with food. Ripe fruits and a puff of smoke on the nose follow through to more fruit in the palate and balanced tannins. It's pretty good value for money, although the ideal drinking window would have been a few years back. Best to drink this right now; not to hold for too much longer.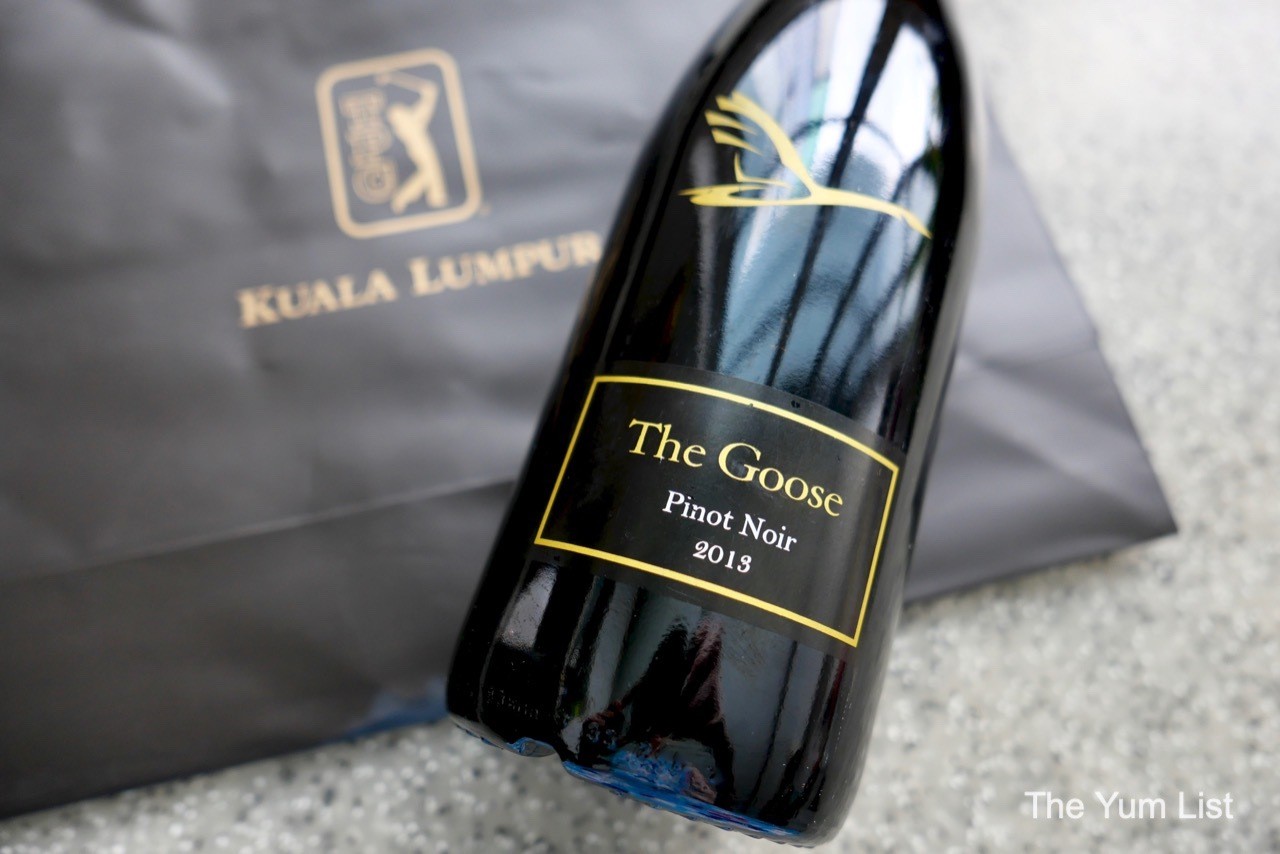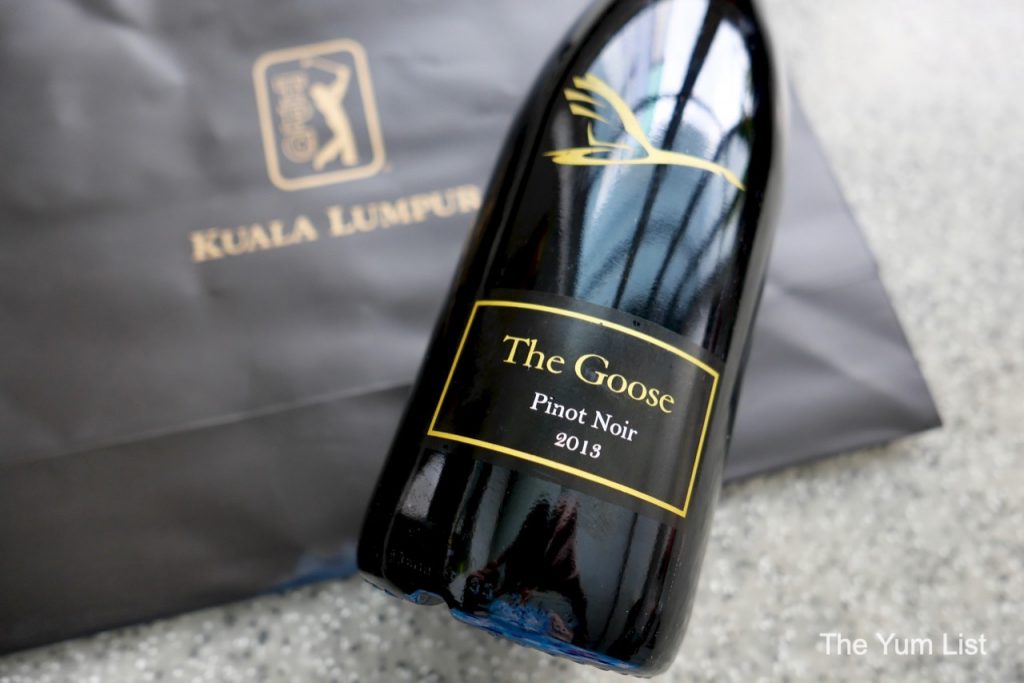 TPC KL will reopen today following strict SOPs. Details in the flyer below. The takeaway menu will continue to be available.
TPC Kuala Lumpur
10, Jalan 1/70D, Off Jalan Bukit Kiara, 60000 Kuala Lumpur Malaysia
www.facebook.com/TPCKualaLumpur
+6 03 2011 9187/ 189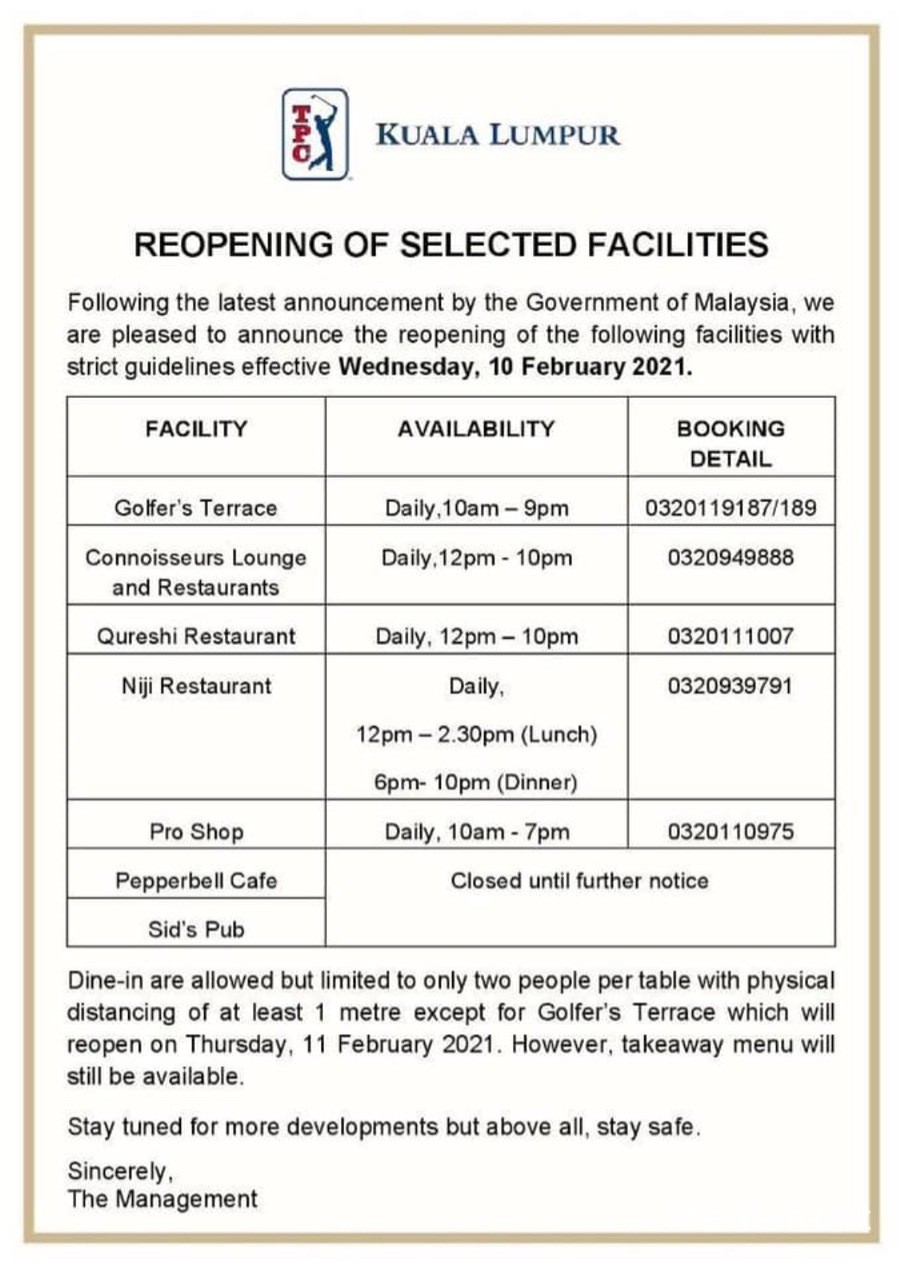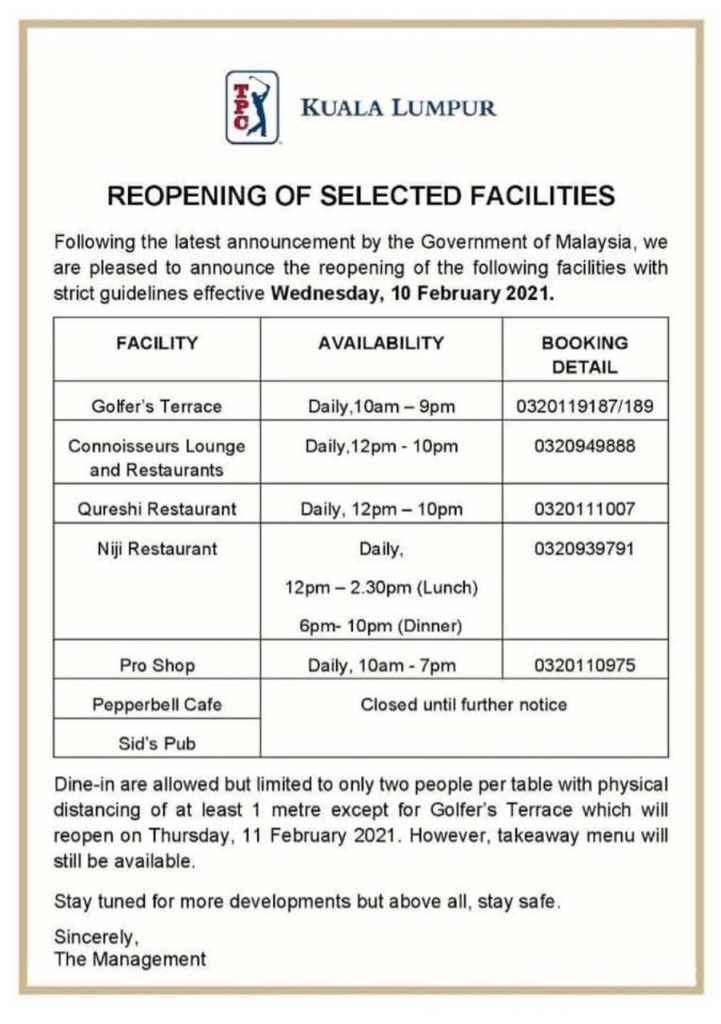 Find more food delivery services in KL here and stay up to date with the latest happenings around Malaysia here and here.