The Ché Lounge
Words: Monica Tindall Photos: Rich Callahan
We used to dance salsa at Havana KL nearly two decades ago! As life progressed and many new places opened, we forgot this icon's charm in Changkat Bukit Bintang. Recent renovations and the addition of The Ché Lounge upstairs entice us back. We rekindle fond memories with a revisit today.
The Ché Lounge
The Ché Lounge upstairs at Havana Bar & Grill is the most recent renovation. Pool and darts are complimentary attractions, and posters of the famed revolutionary certainly add character. Multiple screens are sure to delight sports fans, and you can even play DJ with their virtual jukebox. 80's hits are the dominant tunes, but I'm hoping to find a few Latin American toe-tappers as well. In fine weather, my preferred spot is on the balcony overlooking the spirited goings-on of Changkat below. Shaded by leafy trees, it's a cool respite and entertaining perch for people watching.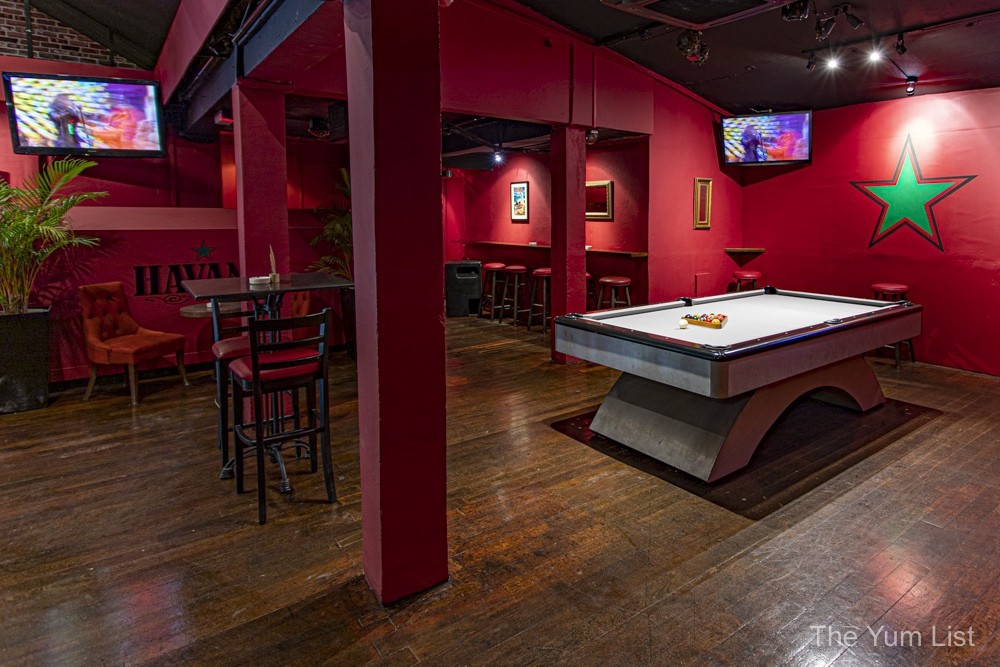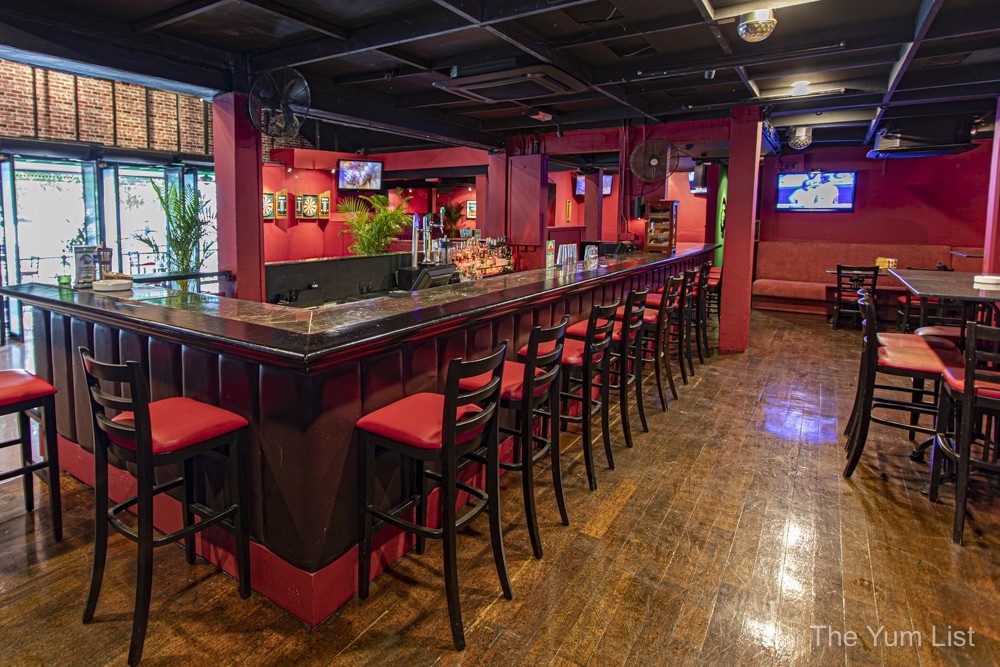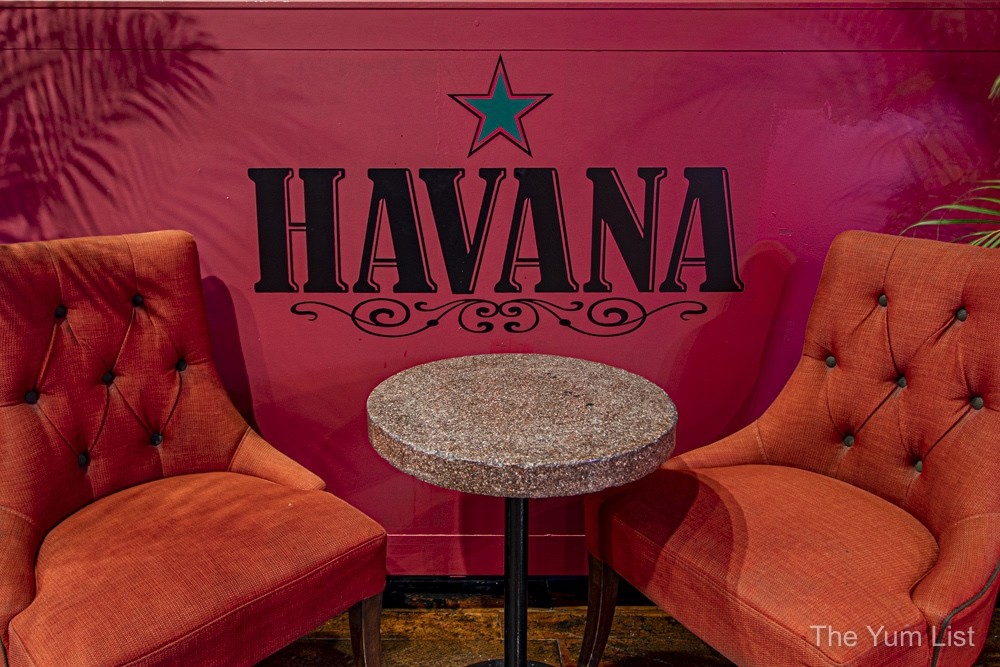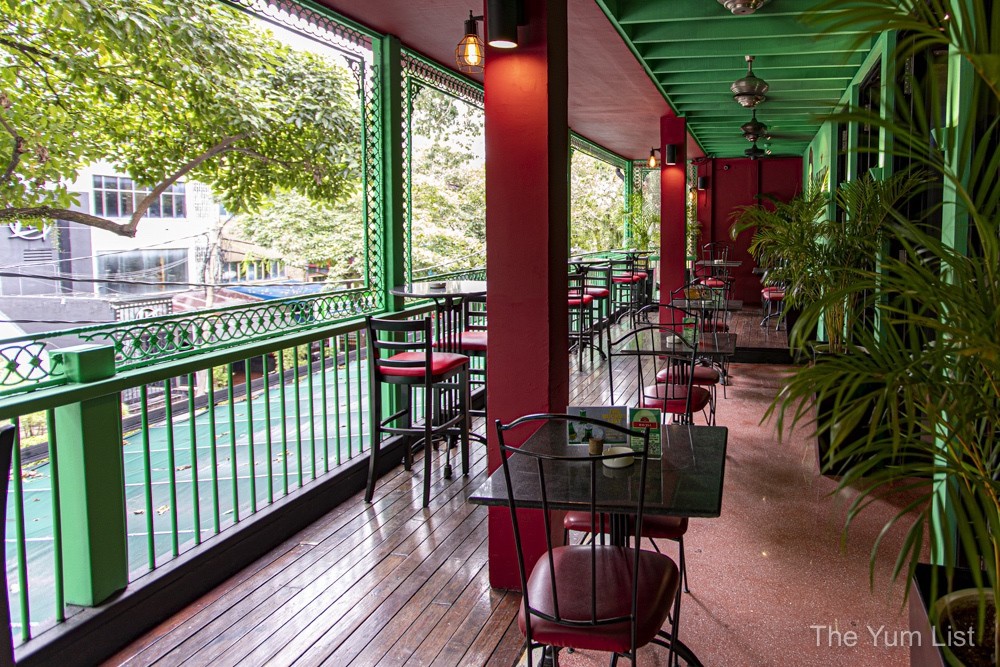 The Ché Lounge Drinks Menu
Going hand-in-hand with crowd observations is a chilled beverage. Cocktails, craft beers and a compact wine list provide plenty to quench thirsts. Given the Cuban theme, a tropical tipple seems fitting.
Originating in Cuba, a Mojito (RM 32) is a sensible place to start. To the classic recipe of lime, mint, soda and sugar, guests can choose their own rum in a premium twist. While the standard mix is with white rum, I like a little more depth to my drinks and am grateful for the choice. The Ché Lounge's rum list is impressive; certainly, worthy of a good browse. I like the gentle caramelized aromas of the Matusalem Extra Añejo (RM 42). It's my pick for the Mojito as I find the dried fruit, vanilla, and honeyed flavours complement rather than overwhelm the mint and lime, as is possible with dark mojito recipes.
Invented a little further north of the island nation, in Mexico, Margaritas are also given particular attention at The Ché Lounge. The standard Margarita (RM 32) comes with Sierra Reposado Tequila and Triple Sec. Again, guests are given the option to pimp their drink with premium spirits. For me, Patron Silver (RM 44) is an excellent base for the cocktail with its smooth palate and gentle agave notes. Its spicy finish complements the citrus.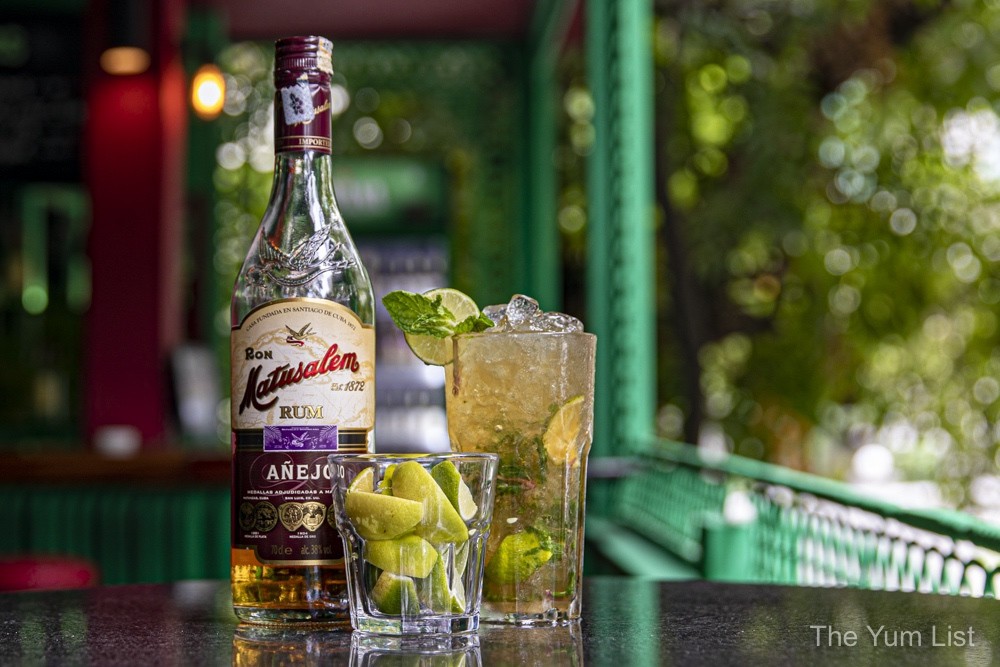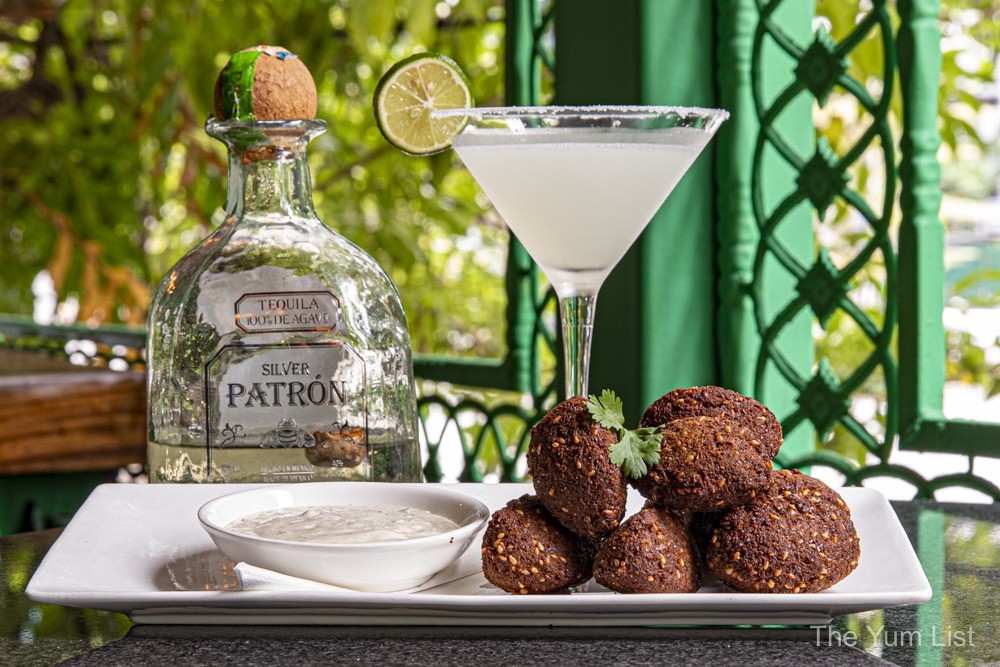 Havana Bar & Grill Menu
Havana Bar & Grill in Changkat Bukit Bintang has long held a reputation for its charcoal grill and hearty proteins coming off it. However, in keeping with the times, the team has introduced healthier options, adapting to accommodate special dietary requirements. In addition to the staples, expect to find more fresh fish, vegetarian, vegan and gluten-free dishes.
Starters & Salads
Falafel Bites with a tahini sauce (RM 24), pictured earlier with the Margarita, are generous in portion. Perfect finger food and shared nibbles, the bites make an excellent bar snack.
We enjoy the fresh, healthy choices found in the salads. Roast Pumpkin Salad (RM 30) makes for a vibrant beginning. Rocket, edamame, sunflower seed granola and pomegranate complement the soft sweet orange gourd. Contrasting maroon and green makes Goats' Cheese & Beetroot Salad (RM 32) another colourful pick. Beetroot, pumpkin seeds, baby spinach and candied walnuts furnish crunch and freshness in every forkful.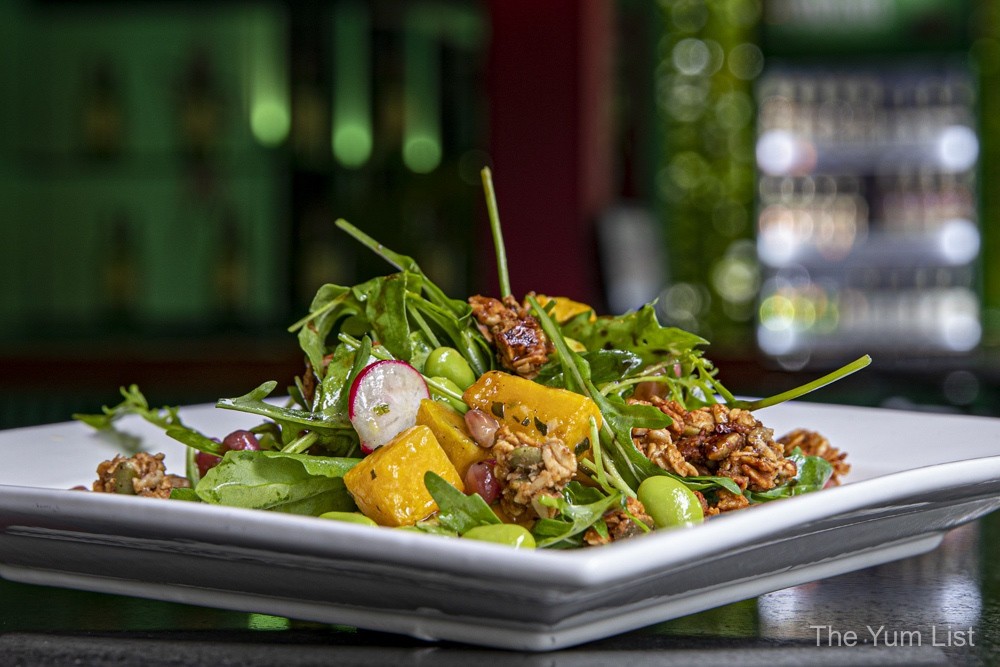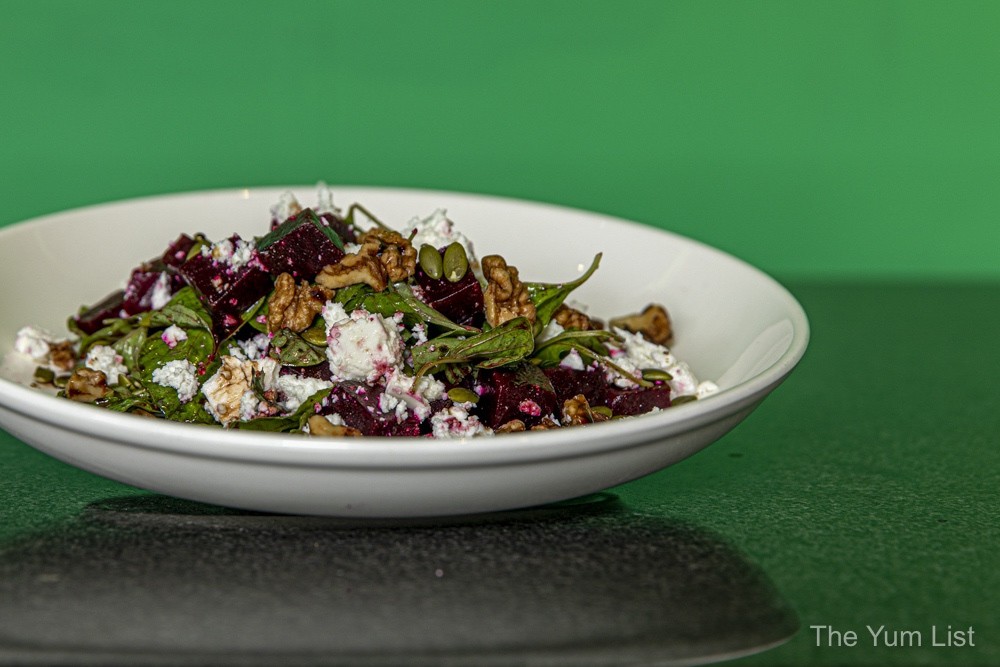 Mains Menu – The Ché Lounge
While classics such as fish and chips and pies remain on the menu, we're interested in the introduction of some more nutritious dishes. The Sea Bass Fillet (RM 42) proves another satisfying portion that feels good value for money. The roasted fish lies across mashed potato with baby spinach and edamame balancing the meal with green. It's finished off with light, creamy lemon butter.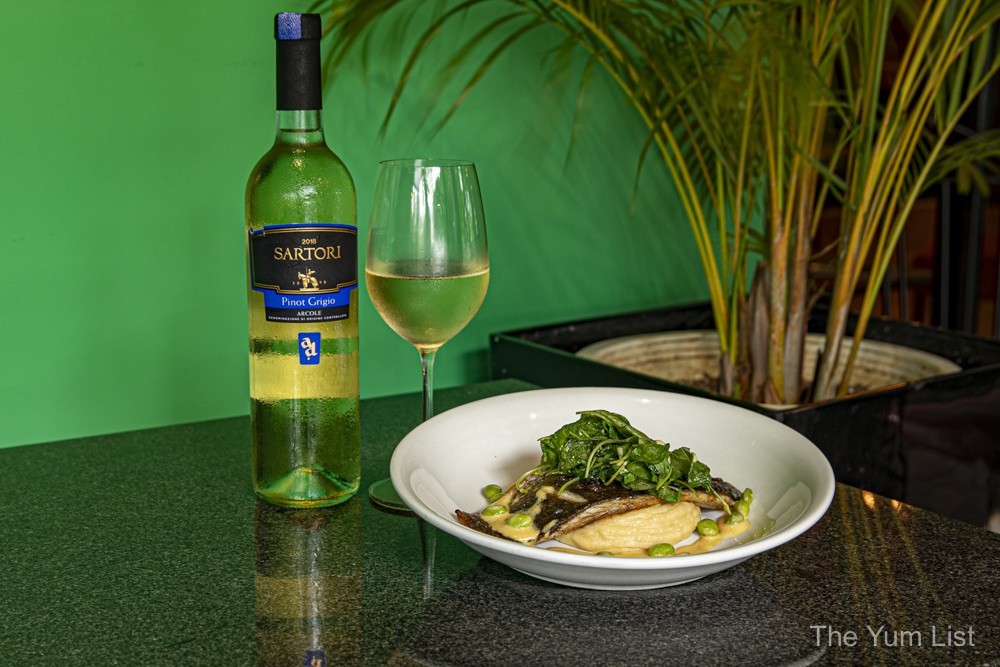 Havana KL Wine List
The Ché Lounge offers six wines (three red and three white) by the glass and some more mid-range labels by the bottle. As producer Andrea Sartori is a dear friend, I can't help but choose the Sartori Pinot Grigio DOC (RM 32) to go with our seafood and salads. From Veneto, Italy, it's a pale straw hue in the glass with a bouquet of tropical fruit and flowers. Its moderate acidity does well with food, and its crisp, refreshing conclusion make it a first-rate mate to lighter dishes.
Havana Classics
As old as the kitchen itself, The Havana Burger (RM 44) has been on the menu since its inception. Chef Carl, who joined the team just before the pandemic, has been tweaking recipes, upgrading ingredients and increasing the number of items made in house. The revamped burger features a 200g house-made burger patty made from Australian top-side steak. House relish, tomato and gherkin sit with it in the embrace of a soft house-made sesame bun.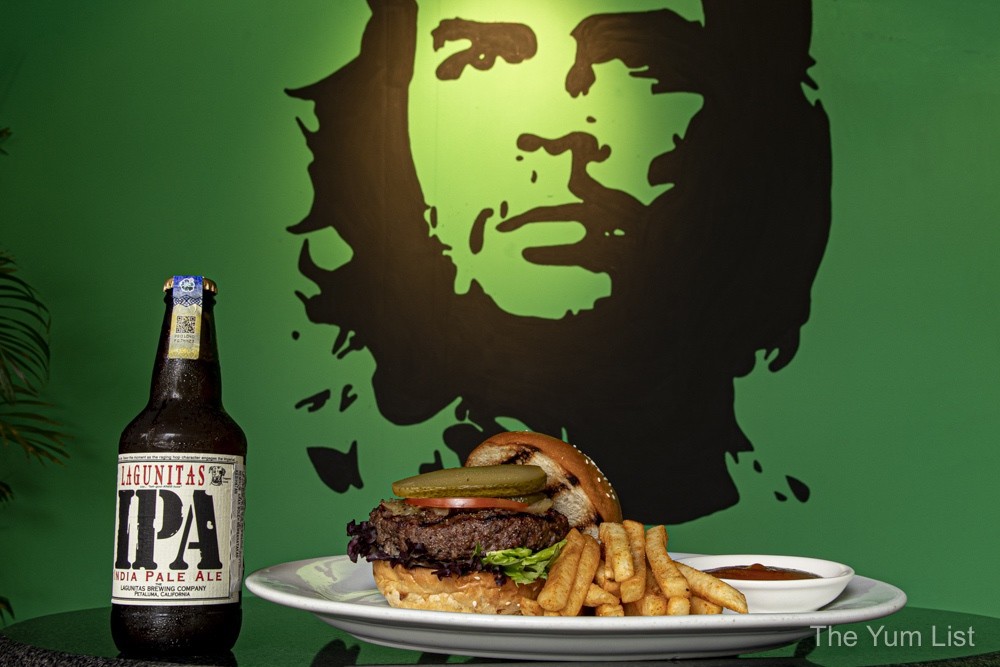 Another long-standing favourite is the Flaming Jack Daniel's Ribs (RM 68). Slow-braised for hours, we're told the secret is in the Jack Daniel's marinade. Right before serving, another shot of JD is poured over, and the ribs are flambeed tableside. The meal comes with a choice of potato and veggies – we pick the jacket potato and greens. The veg is lightly cooked, maintaining a good crunch and supplying a nice balance to the rich, heavy ribs.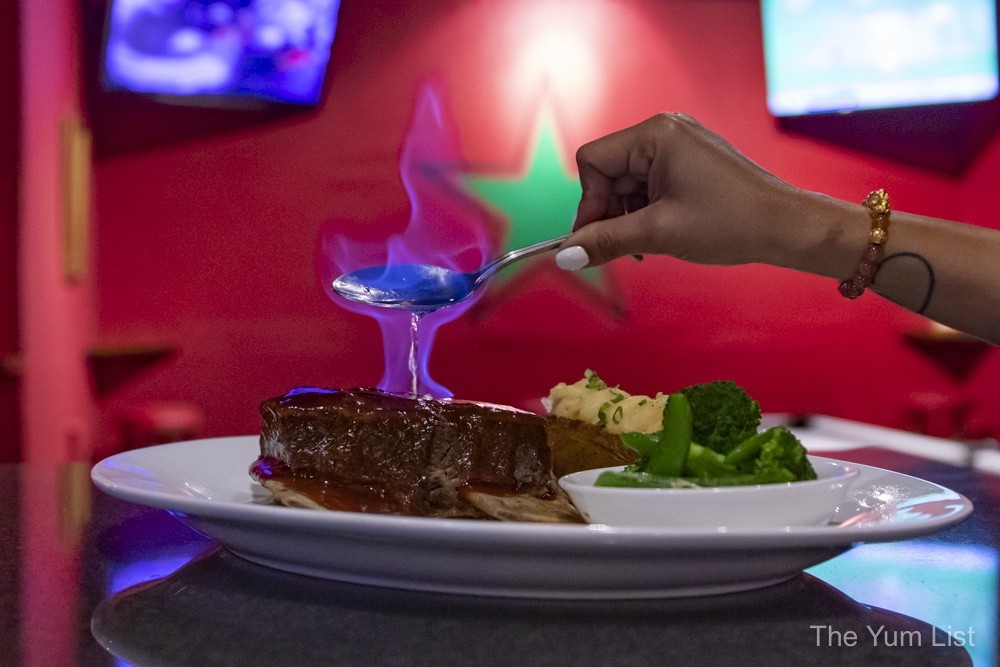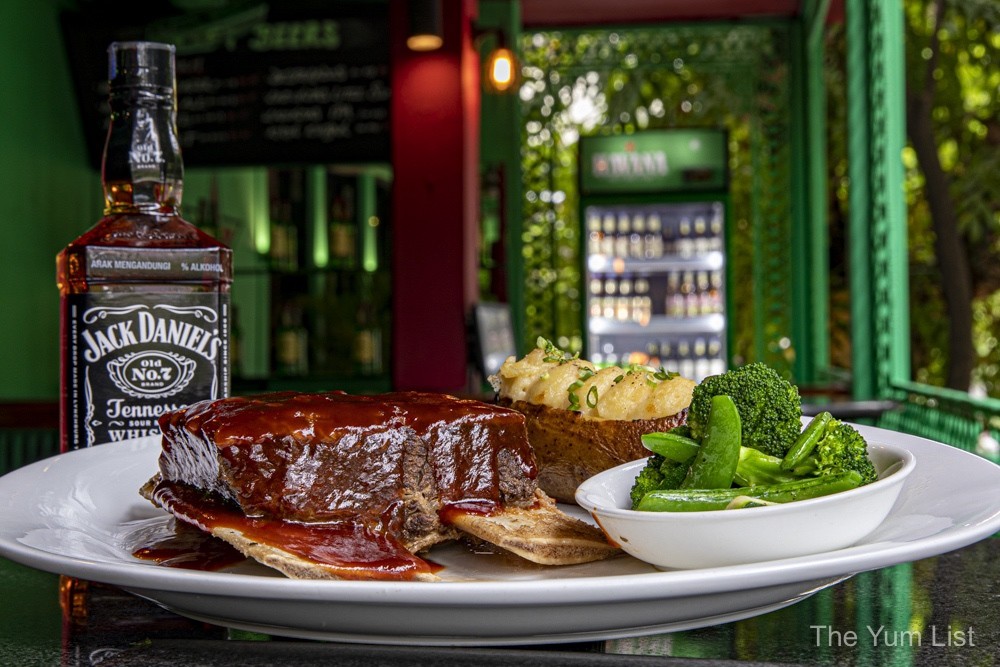 Craft Beer
Beer is a natural match for burgers and ribs, and The Ché Lounge has a whole selection of standard as well as craft brews for refreshment. The list is growing, but today we pick from close to two handfuls of boutique labels. Lagunitas IPA (RM 30 +) is recommended for our burger. With an ABV of 6.2 and rich caramel malted barley with a twang of hops on the palate, it's highly drinkable and a fine mate for food.
The Ché Lounge – Dessert
I'm not a dessert person, but one of the few I enjoy is a Homemade Sticky Toffee Pudding (RM 22). As most kids do, I think my mum's is hard to beat, so there are high expectations to live up to. Here the moist cake is trimmed with butterscotch sauce and vanilla bean ice cream. No one is yet to beat my mum, but this is an acceptable recipe when she is so far away and inaccessible right now.
While Rich does his part in finishing off the sweets, I sip on a concluding cocktail, Espressotini. On a vodka base with espresso, Kahlua, and simple syrup, it makes a fine digestive. The martini glass looks sexy with its dark contents and coffee bean garnish. Salud!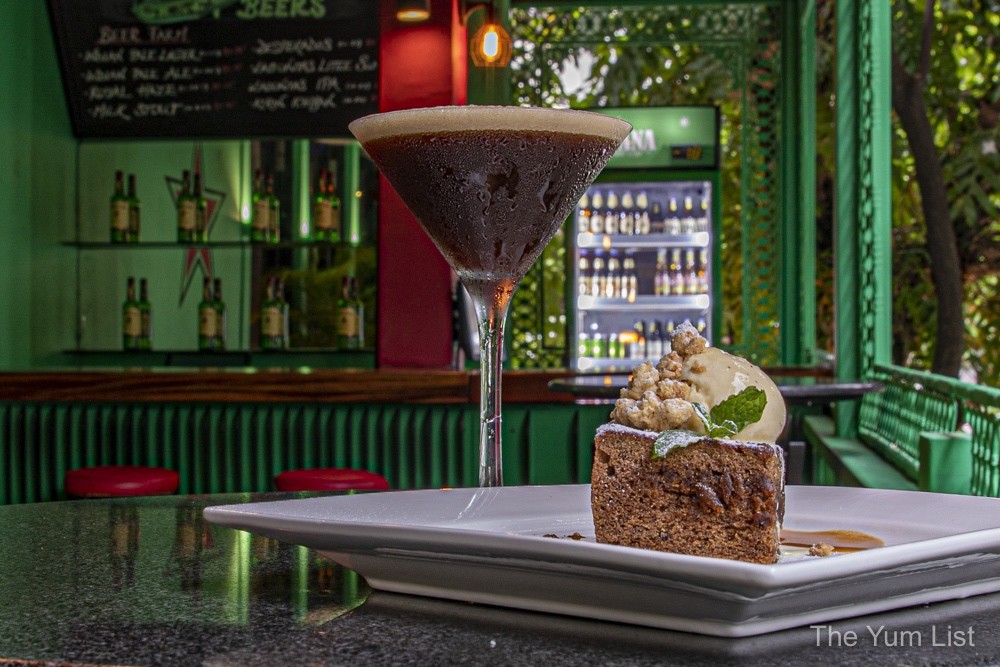 Reasons to visit The Ché Lounge: refreshed upstairs setting with free pool and darts; my favourite perch is the balcony overlooking Changkat; value-for-money portions and quality ingredients; newly introduced fresh, healthy recipes with choices for vegan, vegetarian and gluten-free diets; solid cocktails with the option of upgrading to your favourite premium spirit; fun vibe.
The Ché Lounge @ Havana Bar & Grill
Changkat Bukit Bintang
Kuala Lumpur 50200, Malaysia
Clarence: +6019-651-5300
Sven: +6012-517-5776
Tel: +603-2142-7170
Email: [email protected]
https://havanakl.com/upstairs/
The Ché Lounge Opening Hours
Daily from 6 pm
Find more restaurants and bars in Bukit Bintang here and stay up to date with the latest happenings around Malaysia here and here.