WET Deck Day Pass, W Kuala Lumpur
Monica Tindall
W Kuala Lumpur is now offering a day pass to WET Deck! You no longer need to spend the night at the hotel to take a dip in the pool or spend time relaxing on the lounges. With the day pass, you can chill, splash and laze at your leisure.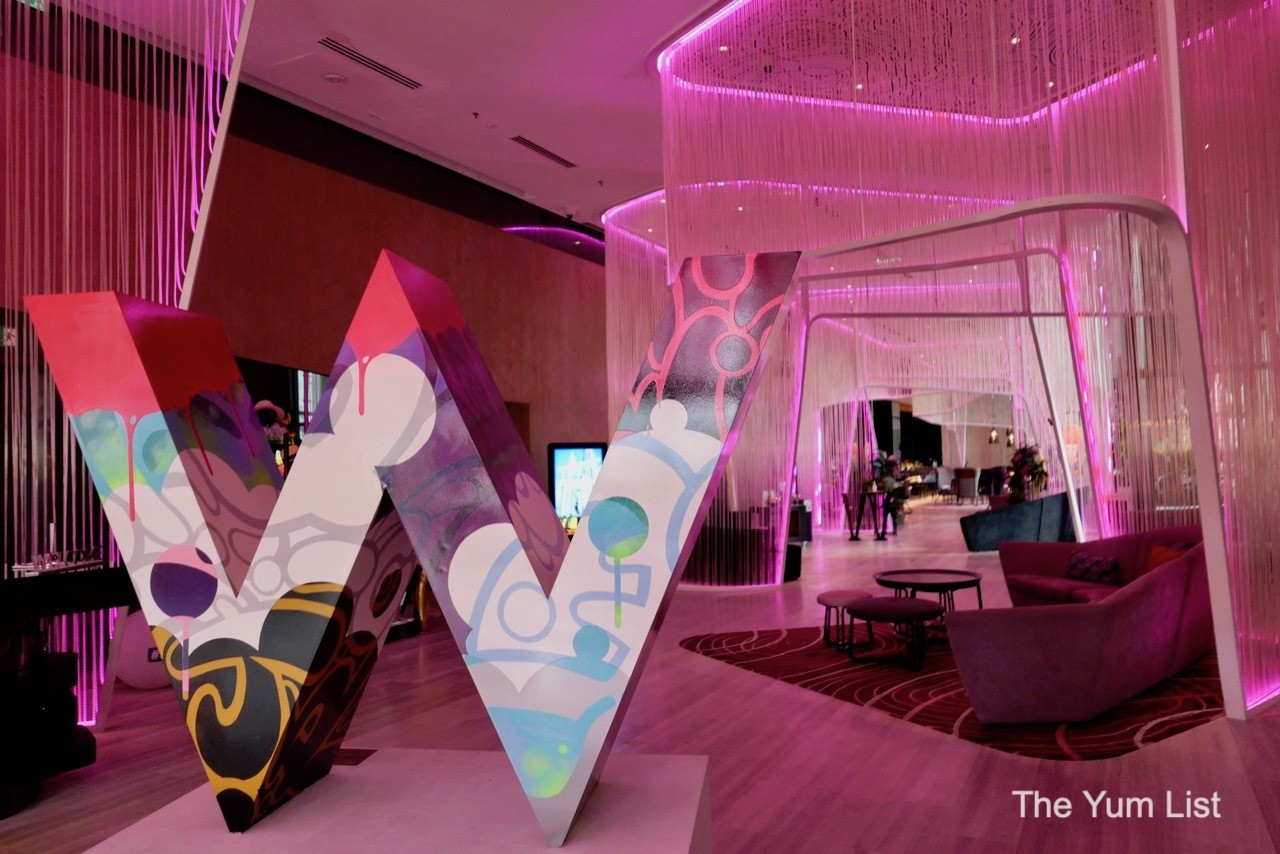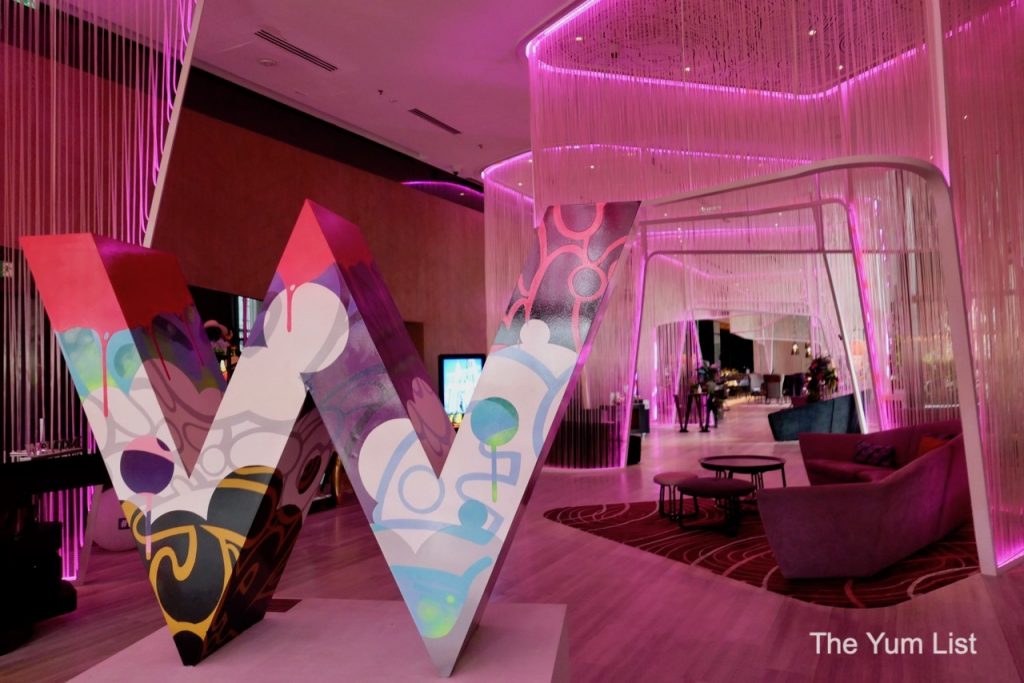 WET Deck Day Pass, W Kuala Lumpur
Available Monday to Friday from 10 am – 8 pm, the area is generally less crowded than if you'd come on a weekend. When we visited at 10 am on a Thursday morning, a couple of families were in the pool. However, by the time the sun came out at 11 am, the level had cleared, and we had the entire deck to ourselves.
A variety of seating options border the pool's edge. There are garden tables and chairs, lounges, bean bags and permanent cabanas with bench seating. The covered cabanas with an added table and chairs were just right for us with their breezy open walls but shaded ceiling. Towels are supplied at the entrance, and there are outdoor showers for use before and after a swim.
The pool itself is a sparkling blue thanks to light tiles and exposure to the sun. Views from here are some of the best in the city, with the Petronas Twin Towers seemingly a stone's throw away. Additionally, there are large floating beanbags and bubble jets to play with.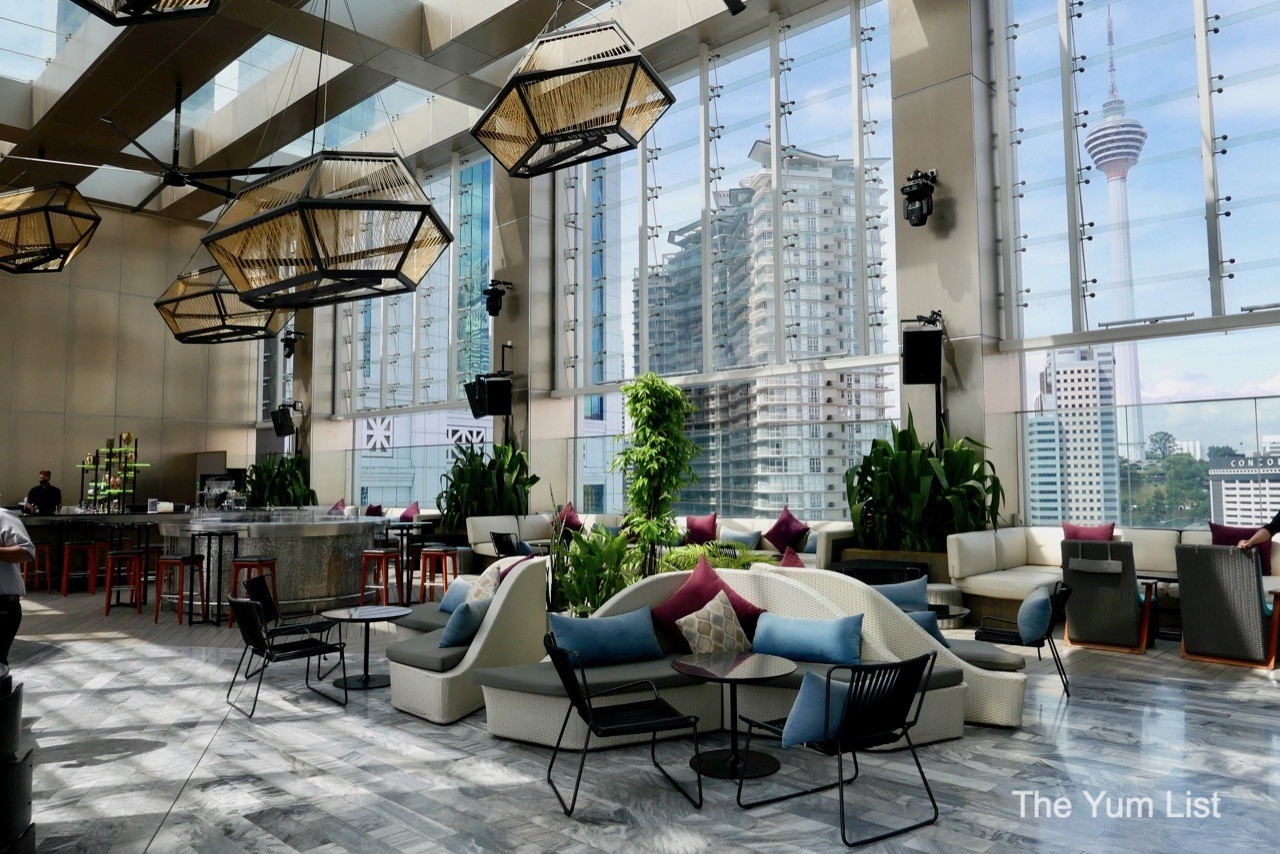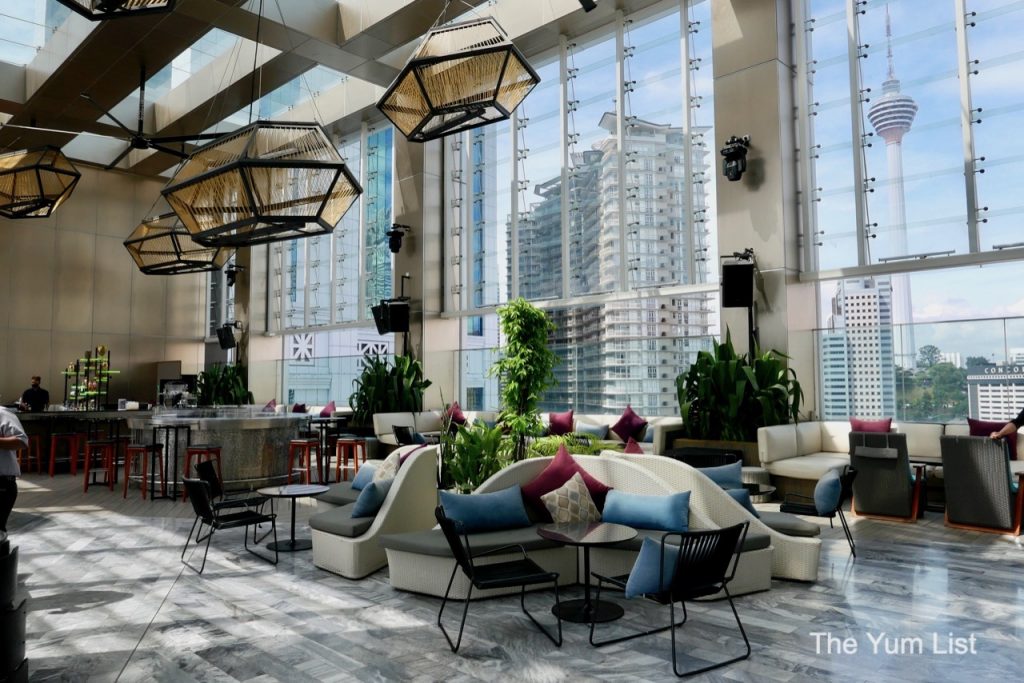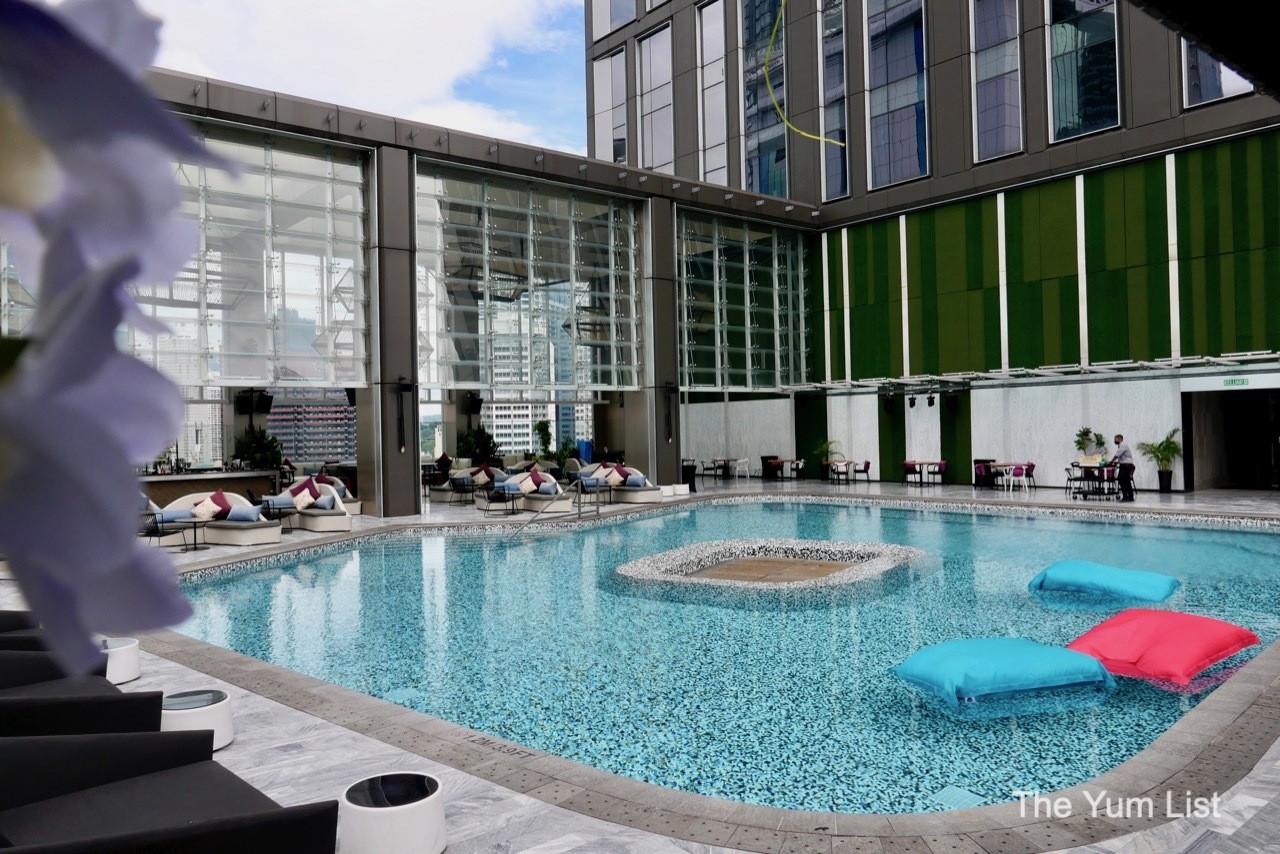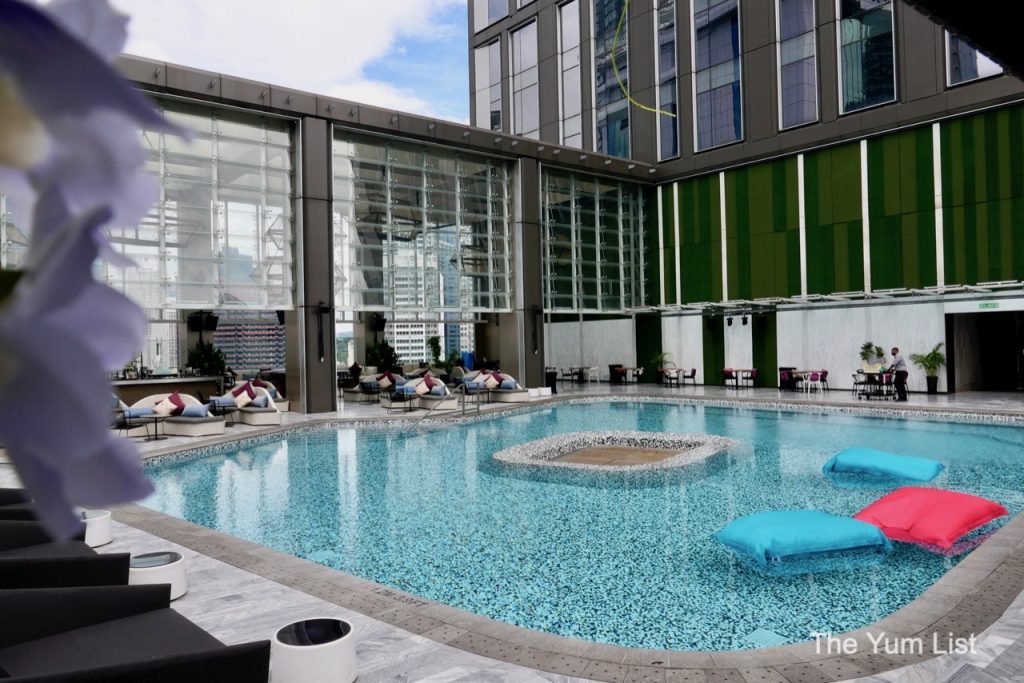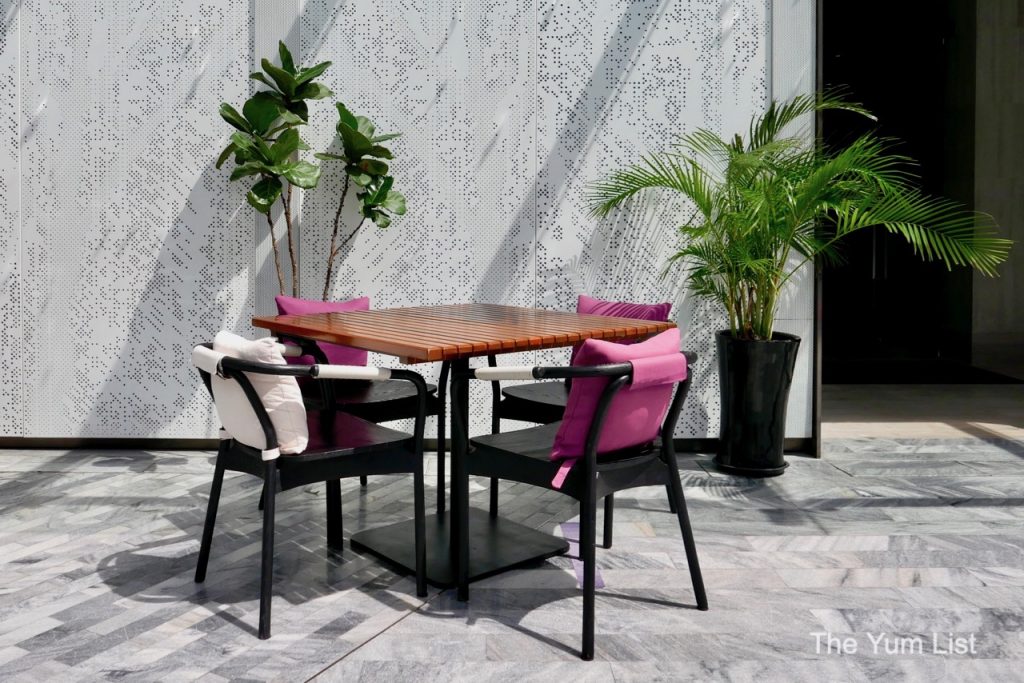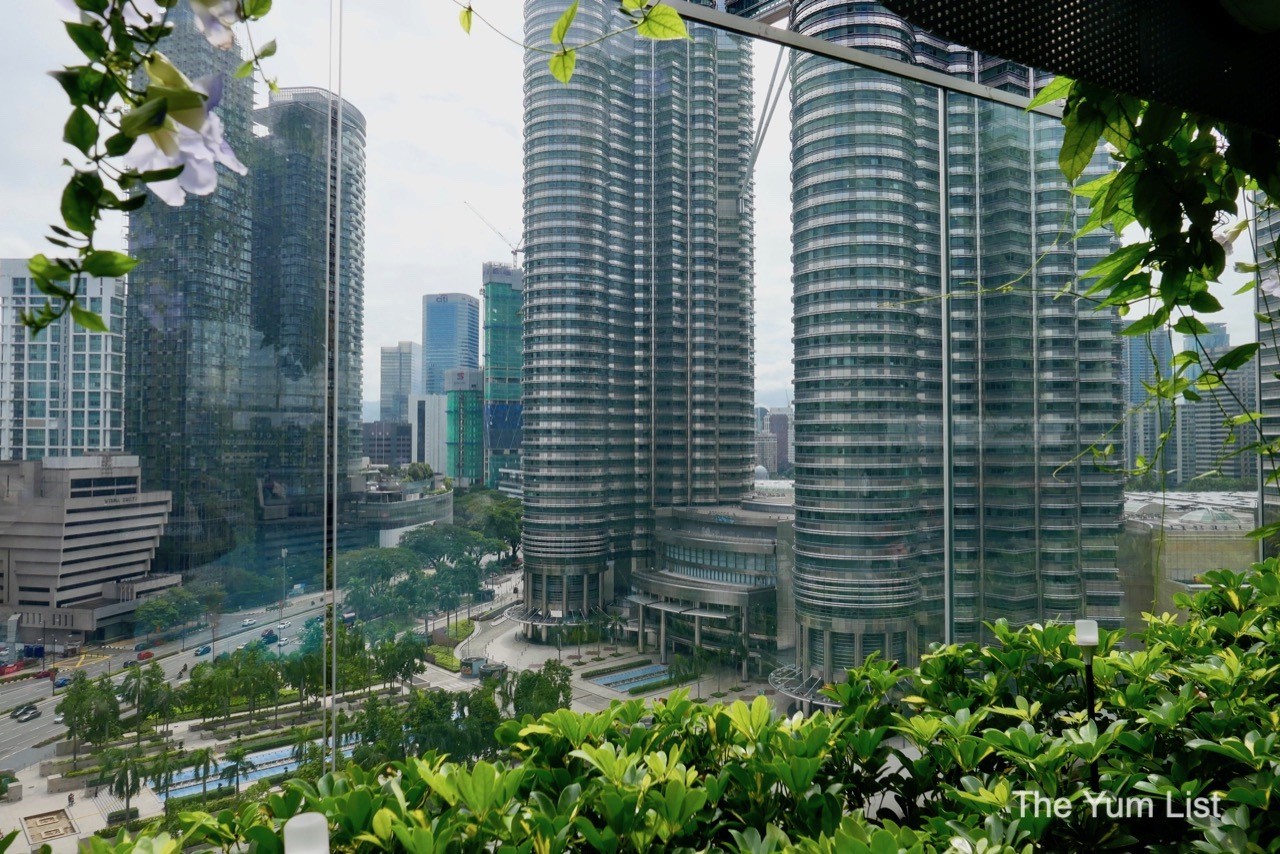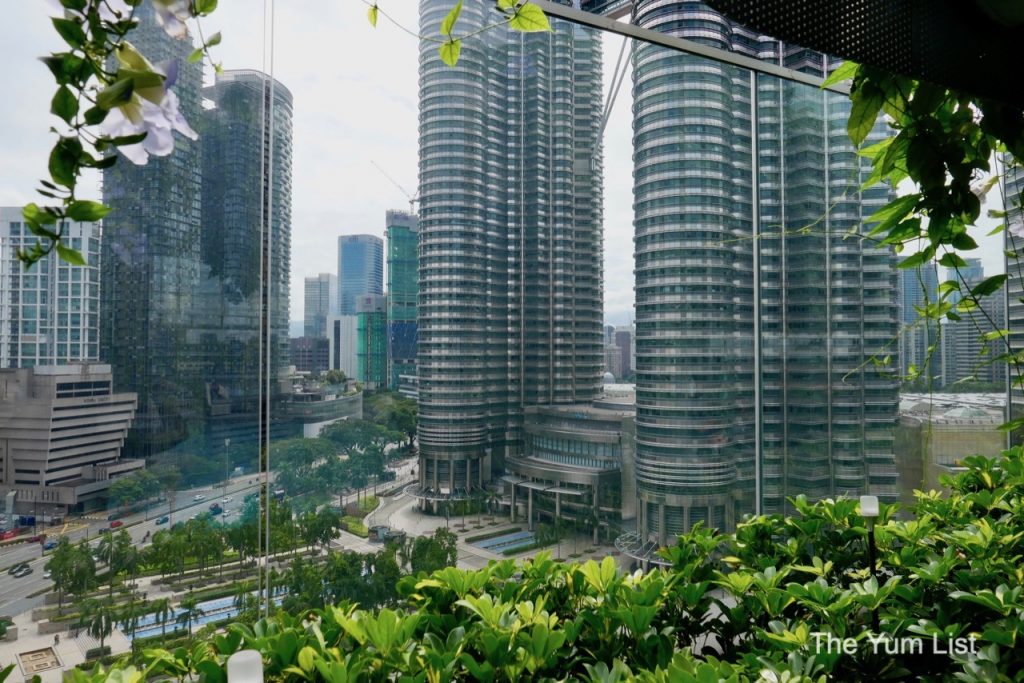 WET Deck Day Pass Price
The WET Deck Day Pass is priced at RM 150 Nett per adult and RM 75 Nett per child. It not only entitles you to use the pool and changing facilities but comes with food and beverage credits too! Adults are entitled to redeem RM 100 and children RM 50 at WET Deck. Drinks are available from 10 am, and food is served after 11:30 am.
We were happy with the fresh menu options with plenty to satisfy hungry tummies and quench thirst. From organic quinoa salad to hearty beef burgers, the menu has a good range of recipes. There is plenty of booze too. With WET Deck being known for cocktails, at least one tipple is recommended. Additionally, the staff come around with water and sorbet at regular intervals.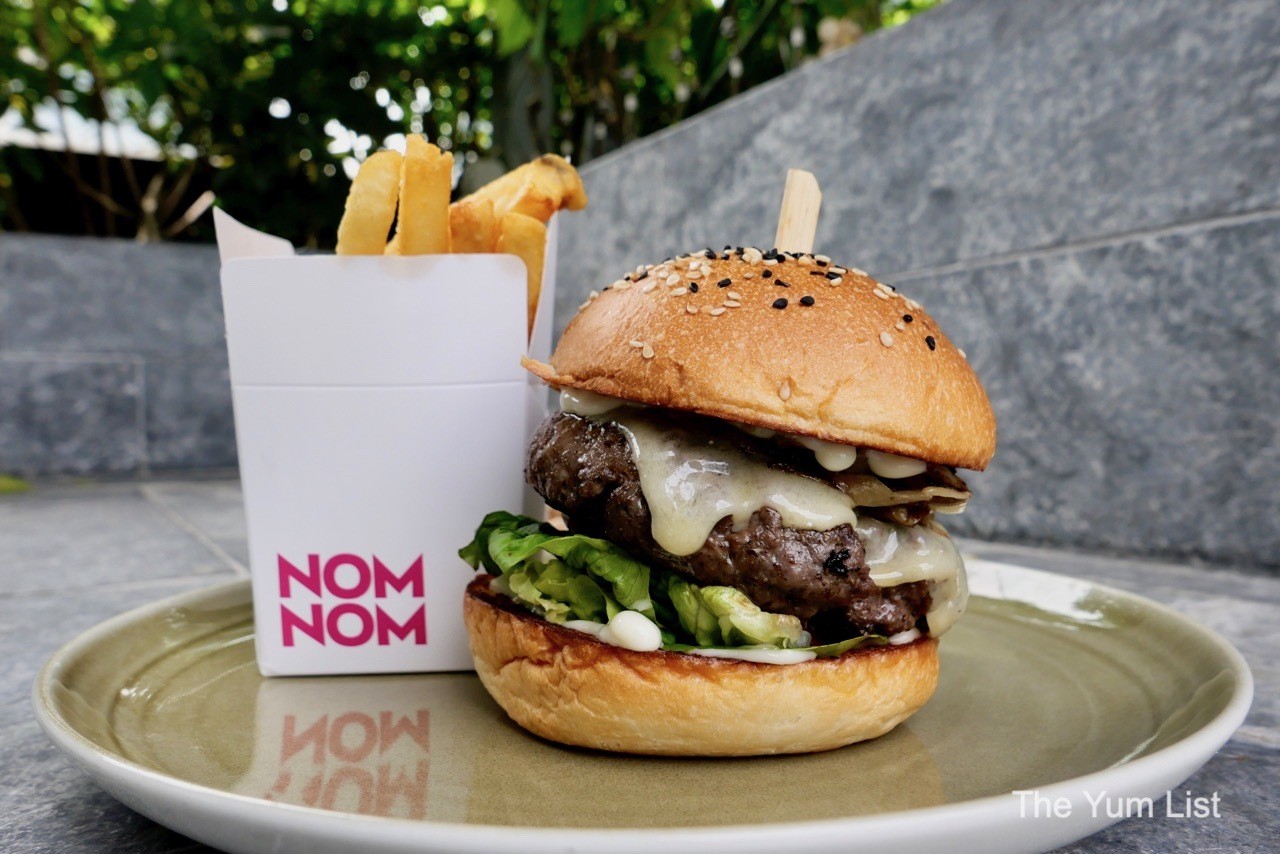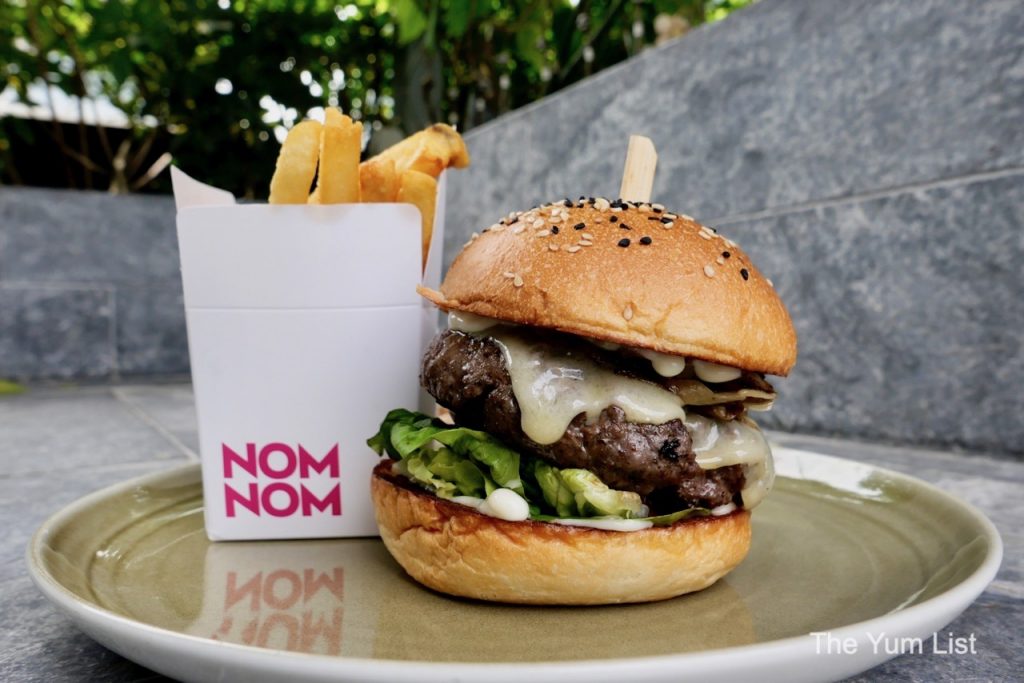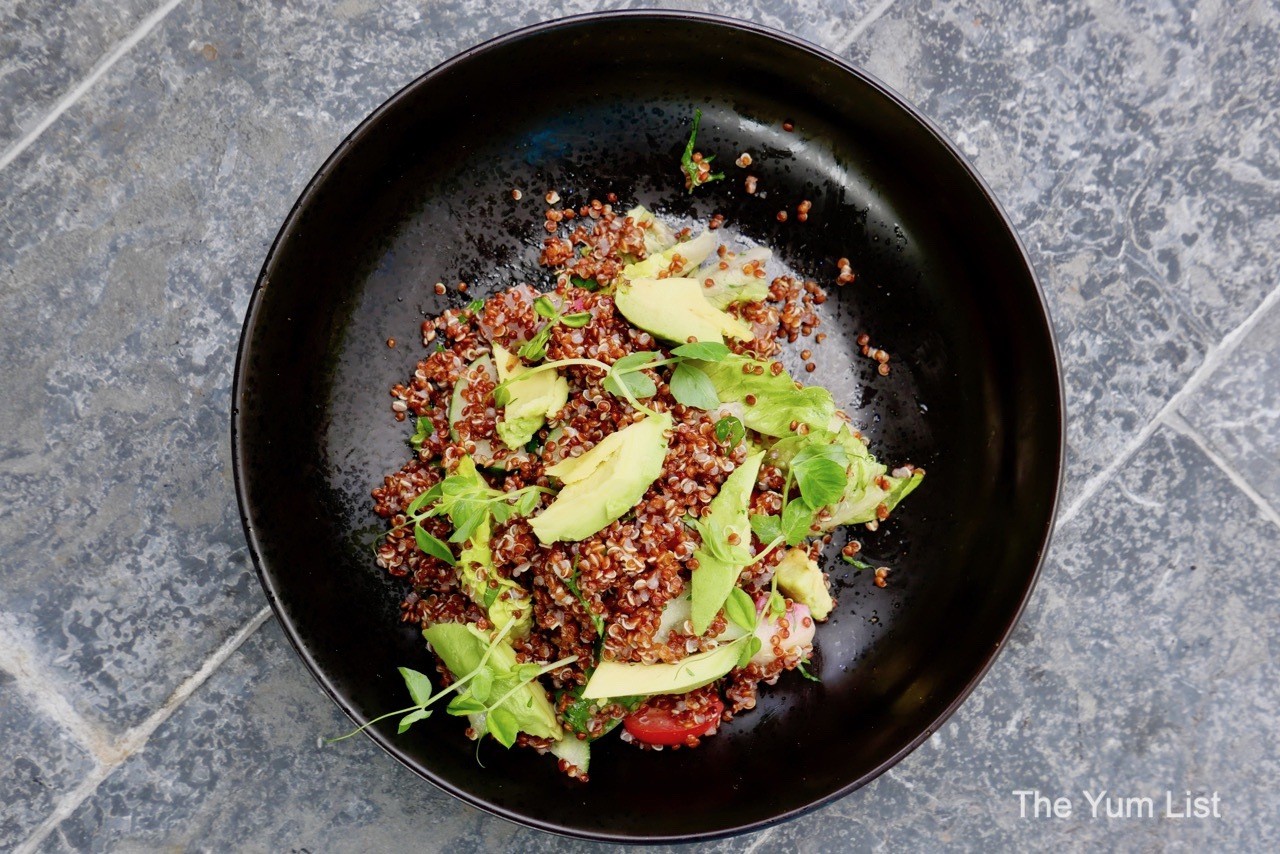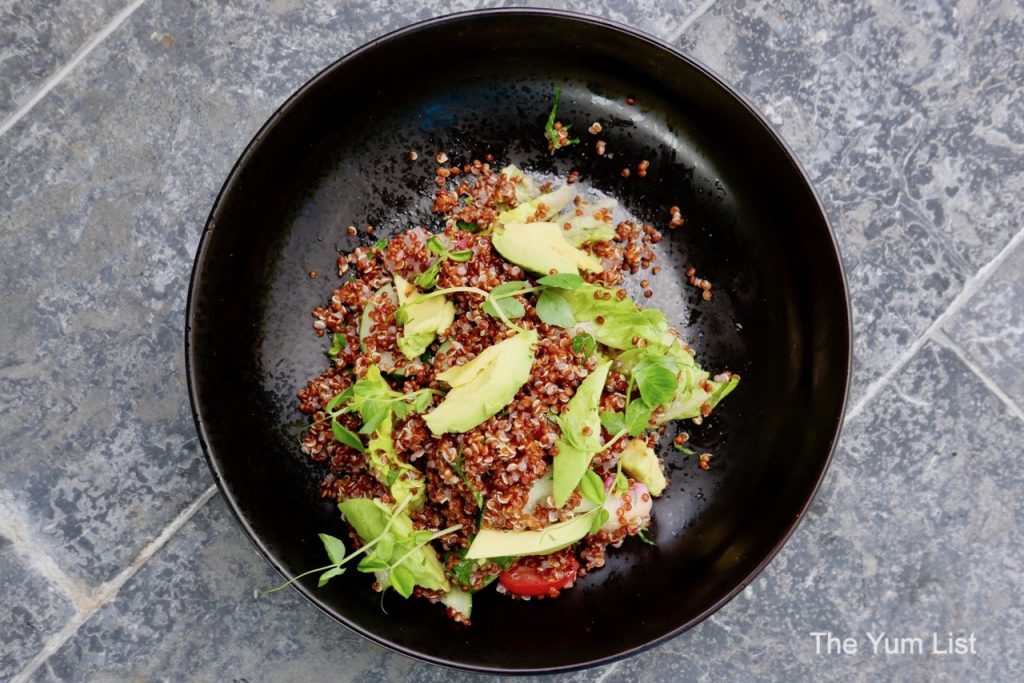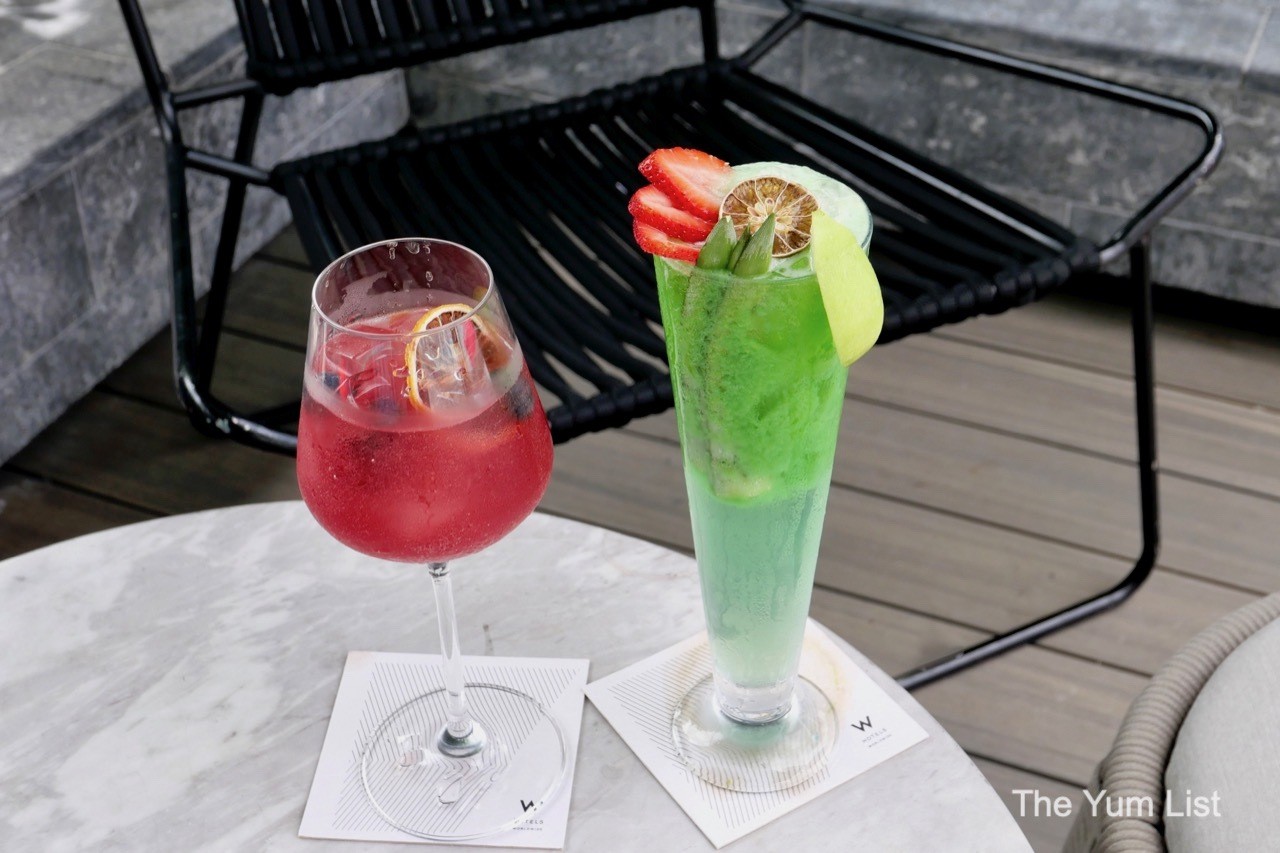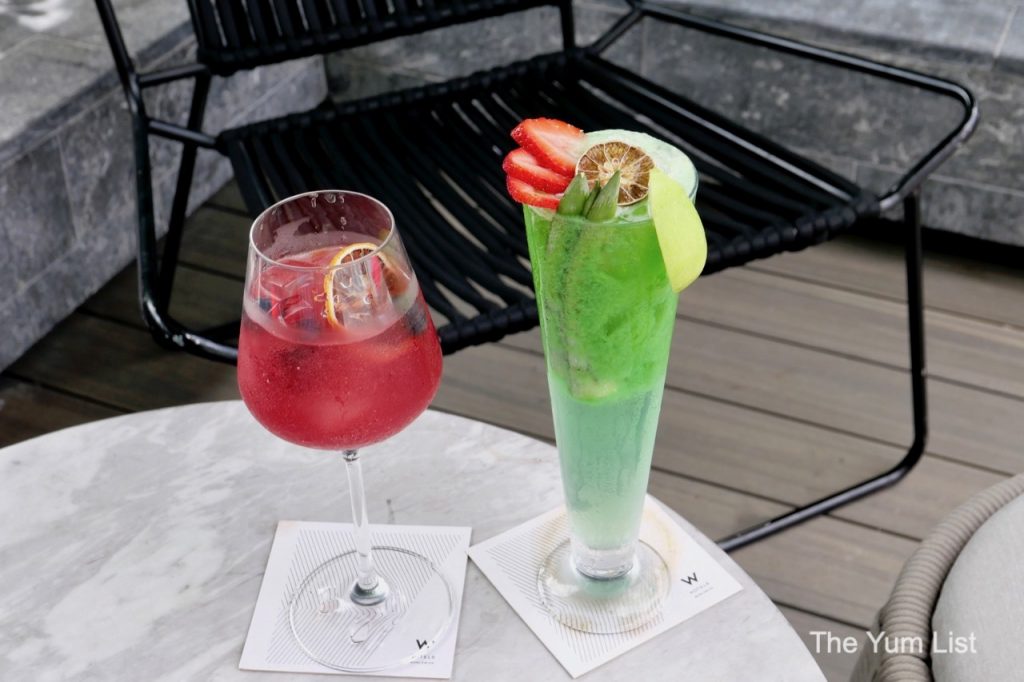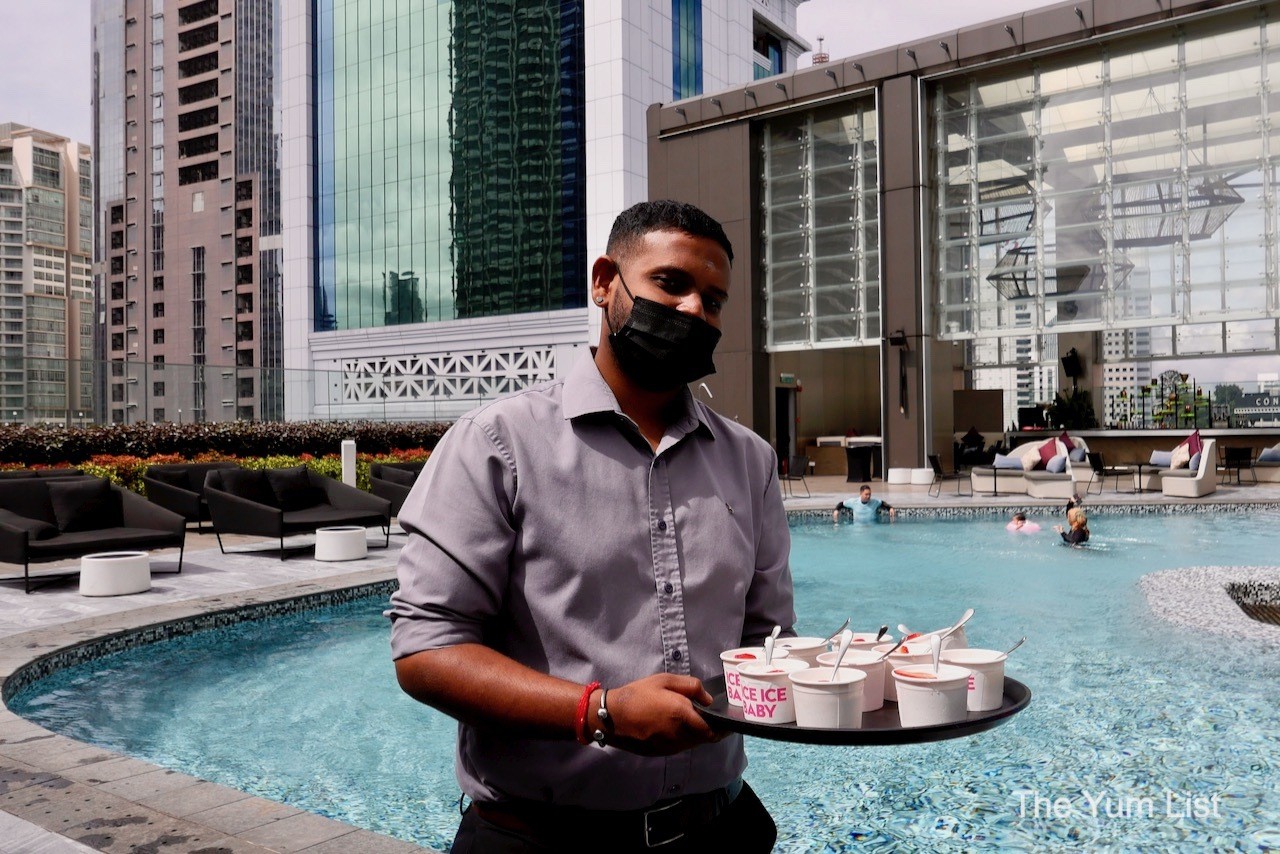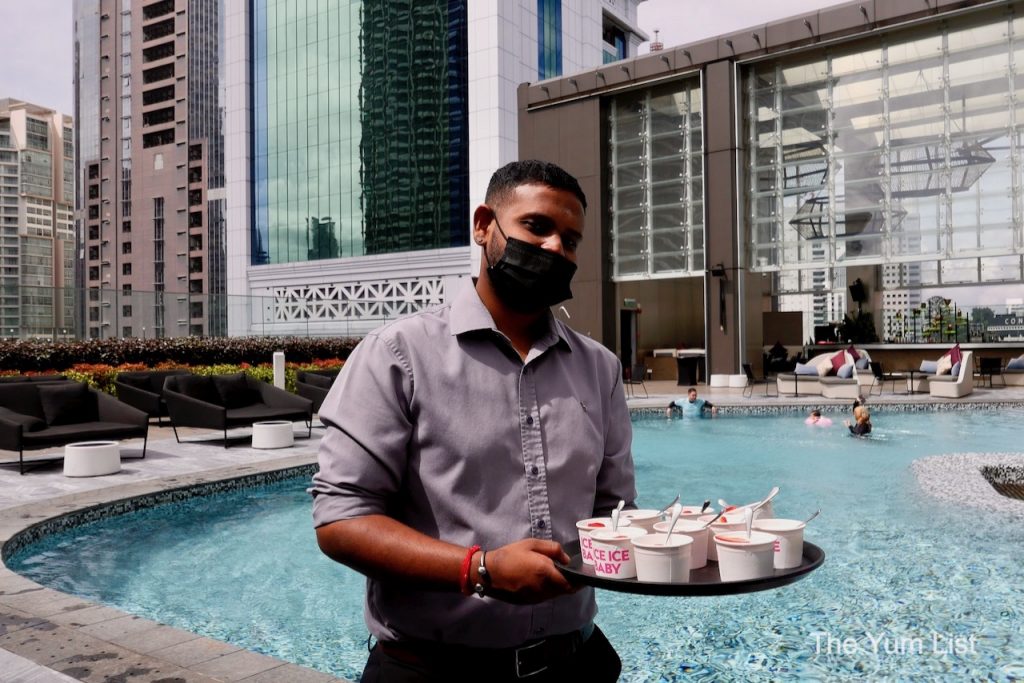 Review
The WET Deck day pass at W Kuala Lumpur is an excellent option for a weekday break from routine. Numbers are limited, so there should never be a crowd, and if you catch a haze-free day, the setting is magical. Food is of high quality, and there are some creative cocktails to tempt thirsts too. Our preferred spot to lounge is in one of the cabanas in the shade, but a variety of seating should fit most needs.
WET Deck Day Pass – The Details
Price: RM 150 adult. RM 75 child.
Access: to WET Pool and changing facilities.
Includes: RM 100 (adult) or RM 50 (child) food and beverage credit at WET Deck
Valid: Monday to Friday from 10 am – 8 pm
Reservations: at least two hours advance and subject to availability
Book: + 6012 347 9088 or + [email protected]
More on cool pools in Kuala Lumpur here and stay up-to-date with the latest gourmet and travel recommendations for Malaysia here and here.